Let's move your vehicle, together
Ship your car, motorcycle, truck or any vehicle nationwide and get it there safely with SAC
Safe & Reliable Nationwide Vehicle Shipping Company
Ship a Car, Inc. delivers superior shipping service to people relocating their vehicles. Your vehicle is important to you – that's why you are moving it, and this is precisely why we treat you and your vehicle with respect. Let us know exactly what you require, and we will do everything we can to match your needs to the best service.
Our shipping agents are just a phone call away and have direct access to the largest network of carriers. One simple call does it all. When you choose Ship A Car, we deliver not only your vehicle but peace of mind as well.
As rated by our clients and
What do our clients say?
5.0
Ship A Car was the most organized professional business I've dealt with in a long time. I brought a large van bus from an auction and was deeply searching for a reliable and reasonably priced company. In my search, I called 5 companies and Ship A Car provided the best price. The lady in the office, Yvonne was wonderful, I'm not sure of her hours because I was able to reach her day or night so needless to say they exceeded my expectations.
5.0
Had Ship A Car find someone to move a lowboy trailer. Worked with Kristina Virtue to find a power only unit. She was very prompt returning calls and emails. I would recommend this company for anyone needing their service.
5.0
Bob was great to work with. It was our first time using Ship A Car and we were completely satisfied with the experience.
5.0
Excellent. Service was smooth, timely, and courteous. Both driver and dispatcher driver were extremely polite and did everything possible to make us feel comfortable. Car was picked up and delivered as scheduled in perfect condition.
5.0
Willie Dublin assisted me on a short notice request to have my two vehicles, a Honda Odyssey and a Hyundai Elantra shipped from Santee, CA to Round Rock, Tx. I initially had set-up a request with another company a month prior , told them my situation and the day I needed it due to my wife's and my job that would require transportation. They told me they can deliver on the requested date. The day prior of the initial pick-up, I received an email that changed the pick-up to 3 days later and a possible whole week before the car would make it. They told me that I never specified the need and that they told me that they said the pick-up could be 3 days prior. They had a whole month to find a transport company to fit that transport request. I cancelled with them, called Willie D. at ship a car inc and he had me set-up with a pick-up day the same day. He was fast, efficient and had great communication the whole way. I would recommend Ship a car inc and Willie D. if you can request him for anyone moving out of state. I also would like to thank Carlos at Carlos Transport who Willie D. found as he was very professional, on time and delivered on the day needed. Very grateful to both of them. Relieved a lot of stress on our out of state move.
5.0
STEVE, THE BEST REPRESENTATIVE!!! In a spite of a very difficult route to pick up and deliver my 2016 Mercedes, Steve was diligent and transported my car with no problems from pick up to delivery in Law Cruces, NM I WOULD TOTALLY RECOMMEND THIS COMPANY. THANK YOU STEVE, for your patient and compromise!!
5.0
This is my first time shipping a car, and the experience was great! Lisa was very informative and explained all the information I needed to know about transporting my car.
5.0
Meredith A. was wonderful from start to finish. She not only kept me informed during the booking of the drivers, all the way to the delivery of the car. She made sure to circle back once the car had been delivered to double check everything went according to plan. Drivers were professional and kind. I'll be sure to recommend to anyone who needs auto transport!
5.0
Dana B. did an excellent job arranging to have my motorcycle shipped with a fully insured driver. She was very professional and responsive. It arrived in excellent condition.
5.0
Go with Ship A Car for your Transport Needs! Moving from Minnesota to North Carolina, I was in need of a car shipping service. I called a few different companies for quotes, but Ship A Car was the cheapest. I highly recommend their service. They shipped my 2019 Genesis in an enclosed trailer and I was updated every step of the way with pictures and notifications. I recommend working with Leo and/or Danny.
5.0
Great company to work with.Janet Rinella was excellent and provided a timely followup explaining how the pickup and delivery would be scheduled. Chris the driver and his copilot Jen did a great job and provided schedule updates on both pick up and destination arrival. The car transport went well and without a hitch. I definitely will use them again.
5.0
Carrie is definitely the best one. I was very nervous and concerned about shipping my car on the date I requested, because my special situation. Carrie was very patient and helpful, she explained the shipping process and ensured me the car would be shipped on time. She also called me afterwards to make sure everything is good. I had a great experience and thanks to Carrie to make my moving much easier!
5.0
Since day 1 the communication, price, service has been perfect. This is the second time that I need this type of service and decide to use another company since my first experience was not easy. I give myself the opportunity to try SHIP A CAS, INC. and the pickup date and delivery date has been fulfill. Ask for Paul M. he will take care or your car and will keep you update on everything. I'm very pleased with the service and I'll recommended. A+
5.0
Very prompt service, good communication and reasonable cost. Steve was great to work with. Good communication and answered all my questions. Bike was picked up promptly on a Saturday and delivered 900 miles away the following day. I was amazed. Far faster than some other services i have used.
5.0
The dispatch went good. I already got my vehicle shipped. The quote was close enough to the final price.
5.0
Cody did a great job getting me my Road King quickly. He was professional and attentive. My profession doesn't allow me to answer my phone so he provided me with his cell phone number so we could communicate via text. He kept in contact with me through the entire process and made sure I was satisfied. I would recommend him to anyone looking to ship anything. If I had to rate him between 1-10 I would give him an 11!! Way to go Cody!! Thank you for the exceptional service!!
4.0
I have had no problems with SHIP A CAR INC. They were responsive and answered all my questions. I appreciated how they returned my calls whenever I left them a message.
5.0
Meredith Anzalone was my transportation coordinator and she did a phenomenal job! She was friendly, professional and answered all my questions in a timely manner. The driver was also very good and even got the vehicle to destination earlier than expected. This is great reliable company! I would use them again for sure and refer them to any family or friends that have transporting needs. Thank you Meredith and Ship A CAR INC.
5.0
Ship a Car arranged the transport of my vehicle from Atlanta GA to Portland OR in October 2018. The whole process occurred exactly as planned with no surprises and no drama. My agent, Dana Briones, was professional, courteous, helpful, and responsive.
5.0
Ship A Car handled my transportation needs professionally and efficiently. They found a driver quickly, and stayed in contact with me throughout the journey so I would know when to expect my car. I am extremely pleased with this experience, and highly recommend them to others.
4.5
The gentleman that delivered my car was very good. It was my first time using them, and I'd use them again. Would recommend to anyone. They're very professional. Just make sure that if you're shipping a classic car to put the cover on it -- you'll need to keep the dust off.
5.0
I had a little longer wait due to truck issues and the road. However, Bob Moran was beyond useful and helped me in more than one way. His customer service let alone human compassion for the things i was or might have been going through was very much appreciated during this huge transition in my life. I would recommend ship a car inc. And ask for Bob!
5.0
We just had the best experience buying a vehicle out of state. Ship a Car coordinated with the auto dealer we selected, picked up my vehicle on time, communicated all during the purchase and transit process, and my vehicle arrived on time and without any hassle. The driver was super courteous and helpful. Our experience was delightful and I am SO happy to have such credible, reliable people to work with. I'd recommend this to anyone purchasing a vehicle out of state.
5.0
My agent was Harry Burge and the whole transport of my car was smoothly handled. I didn't face any hiccups through out my transportation of my car.I would recommend to anyone as I will be using in all of my future relocation purpose. Thanks Harry and a big cheers to Ship a Car team Inc.
5.0
David was very helpful from the time I made the initial contact until the car was delivered. I called several times and he always called me back quickly. I would recommend your company.
5.0
I recently purchased a truck for my daughter in NJ and needed it transported to her in Florida. Bob was very easy and pleasant to work with. His price was competitive. The truck arrived (safely) exactly when and where they said it would, and the carrier was dependable and vey responsive. I would definitely use them again, and would recommend to anyone who needs a vehicle transported!
5.0
Very professional. drivers beat us to new home. no problems. i would recommend to anyone.
5.0
Really excellent service. Despite contacting them last minute on a Saturday afternoon, I was still able to have the car towed the next Monday morning. I highly recommend them to all.
5.0
I transported my 1968 mustang from Texas to Florida with Ship a Car Inc. I was very pleased with their service, professionalism, and timeliness. Their specialist (Maria) worked with both the the shipper and I and made sure we were both contacted for updates throughout. I was very pleased with the price she gave me and the speed that the transactions took place. The driver showed up to the sellers house by the next morning and it was in Florida by the end of the week. I would definitely recommend this company if you needed to ship a car in the future.
5.0
Very prompt service, good communication, and reasonable cost. Steve was great to work with. Good communication and answered all my questions. The bike was picked up promptly on a Saturday and delivered 900 miles away the following day. I was amazed. Far faster than some other services I have used.
5.0
Cody G was very professsional on the phone has good interpersonal skills and pays attention to details. I can't say enough about how pleased I was with your service. Already I have been talking to my friends and family about your service. ALL the way to the driver who was very pleasant. If I ever am in the need for an auto transport you'll be the only ones I will call. Thank you very much sincerely.
5.0
This is the place to go for all your car shipping needs. Ask for Chad & tell him you heard he can work magic!
5.0
We found out about Ship A Car online and working with them has been very easy. We needed a large piece of farm equipment shipped out of Alabama and wanted to get it done at a good price as well. Ship A Car provided us with a really good rate and excellent customer service. They provided a timetable for the process and pretty much stuck to the schedule. Everything went very smoothly and we would be happy to work with them again in the future.
5.0
Ship a Car is the best especially Meredith. She was professional, kind, courteous and our car was delivered when promised. I even received a follow up call from her to make sure everything went well with the transport. I would highly recommend Ship a Care to anyone.
5.0
Len went above and beyond for my car shipping experience. Great follow up and 100% transparency. 10/10 highly recommend dealing with him. He will find you the best pricing and extravagant service.
5.0
These guys are true professionals!! From Len who made the arrangements to the driver picking up my babies, everyone was considerate of the cars they haul and the people who hire them. If you want the best. THESE are your guys! They have hauled 4 cars for me so far and I will use them anytime I need it done again.
5.0
Quinten was awesome! When calling around for transport quotes, Quinten not only provided quote but other info in the entire process and how quotes are determined. I've never used a transport service before and Quinten was there all the way with me. Always responded to my worries, concerns, and questions. He followed up frequently, gave me direct contact info to reach him at any time, and got me through all these first time transport jitters. The vehicle arrived earlier than I expected in good condition and with a super nice and professional driver. With Quinten in my side for this, turns out I had no need to worry at all.
5.0
My experience with Ship A Car and with the driver was very good. I thought the cost was a little high but the rep I dealt with, Doug, was outstanding.
5.0
Willie is the Man! All commitments were honored beyond expectations. Our car arrived within 10 minutes of our arrival to our new location. Beyond luck - I say!
5.0
I just had three cars shipped from the Dallas area to the Nashville area. My experience was amazing from the moment I called and spoke with Kristina to my cars being delivered. I can't stress enough what an amazing experience I had.
5.0
Ron contacted me in my corn head shipping,excellent job all the way around.
5.0
Excellent experience and end incredibly professional service. They have been very fast, responsive, and helpful since the beginning informing about everything, and following up in all terms and areas. Good job!
5.0
The rep who answered the phone was a car person. He explained to me that his dad had lots of cars and he had a Dairy Queen and they parked their cars out front. I've always been around race cars and he has a racecar. So, out of all the people I talked to, whoever that rep was, he was the most knowledgeable. He is probably Ship A Car's best salesman. The car was to be transported to my house and they said it would be here Friday. I was out of town and I was driving back from Fort Worth in the evening on Wednesday, and I get a call. The man said that he would like to drop off my car that night. I said that I was not even at my house and asked how he got down so fast. It was Wednesday. He said not to worry about it and asked if he could drop it off between 7:00 and 8:00. I got up in the morning and my wife informed me that the sprinkler people were coming. So at 7:15, at least four pickup trucks and about eight guys showed up, and they all parked around our house. And at 7:45, a neighbor, two houses down, was replacing their fence. So, another four trucks showed up with eight guys. And accordingly, I'm going, "Where is this guy?" And sure enough, here he comes with the transport, zigzagging in between all these parked trucks. He asked where he would park. I told him to back it in our cul-de-sac and he did. Then, the local security guard asked if I was moving. I told him I was getting a car delivered. So, he stops. There must be 20 people, all watching. Then the driver asked if I knew how to drive a stick shift. He couldn't get the car out of the carrier because he couldn't drive a stick. So I told him I would help him. He's got two cars in the carrier, mine, which follow in the front, and another car that's barely turned over. It's shaking and rattling, and he backs that out. He puts it in neutral and it's just sitting there idly. He comes back in and gives me the keys. I asked him if he realized how much space there was between the door and the carrier and I couldn't get in the car. He's a skinny guy so he gets in the car. I told him to wind the window down, get out of the car and let me see if I can hold on the top of the carrier, and I'll get in like a racecar driver. So, that's what I did. And the moment I turned on that car, I was in heaven. The sound of that car gave me goosebumps, and I backed it up probably about a half a mile per hour, super slow. I drive around all the cars and I said that I got to inspect this because it was way dustier than what the photo showed. I looked at it and it was perfect. Finally, my wife started talking to the two other people that wanted to talk to me but I said that I gotta get this in the garage and check it out. The driver was gonna leave and once he leaves, if there were any problems, it's sorry, Charlie. Then, we paid the driver and he was all smiles because it was 1s, 5s, 10s, 20s and 50s. We hadn't had a chance to go to the bank to just give him a 100. And he got in his trailer. It was a very nice experience.
5.0
I was provided great service. They picked up my car on time and delivered on time. Gabriel was wonderful and very helpful I definitely recommend this service
5.0
Will D. shipped our car from Cincinnati, OH to Alabama. He was very professional. His custom service was second to none, and the car arrived in Alabama in perfect condition. We will definitely use Ship A Car and request Will D. again. He made our move worry free. Thanks again.
5.0
Excellent customer service
5.0
Thanks Ms. Wood!!!! You were a God sent for me today! I had no inkling how will I be able to move the car from this dealership on a few hour notice. You not only made that happen for me, you also stayed with me all thru the time, providing me continual feedback, reassurances and explanations of the process. I wish you could be cloned and then there won't be any aggravated customer left in this world. God bless you for what you do. Thank you again from the bottom of my heart.
5.0
Danny was very helpful and patient with my move. The drivers were great as well, communicated with me from pickup to drop off. I would recommend them to anyone.
5.0
I would use Ship a Car again in a heartbeat everyone was very professional and courteous.. They kept me up to date on every part of the shipment.. The truck and the people who delivered the car were great.
5.0
This company and is a broker, they do not want to go above and beyond. There was a delay in our expedited shipment and they really didn't try to help. While talking to myself and my wife they hung up on my wife. When we called back to speak to a manager, the manager really didn't seem to care and still didn't try to help with the delay. The actual company they hired to transport our vehicle is the one that absolutely went above and beyond. The customer service at ship a car was really unprofessional.
5.0
I must say I was amazed at the service I received from SHIP A CAR INC....especially their customer service rep J. Meigs.... a sure asset to this company. I was in a bind ..my car was not going anywhere and he made it happen for me. There was constant communication... and any time I had a question my calls and emails were returned. My car was picked up on time....delivered safely... and the person who brought the car out also did a wonderful job. Would highly recommend and use this company again.
5.0
Thanks to the attentive service of Bob Moran, from quote to delivery, the transport of our truck was simple, efficient, and quick. Bob was dependable and a great communicator. The price was competitive and was a value for the service. I highly recommend Ship A Car Inc.
Why you should book with one of the best auto shipping companies
Care begins with getting your car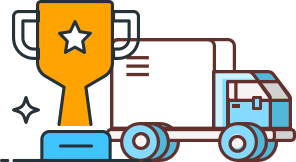 Top-Rated Auto Transport Company
Our value-added difference to our customers and their shipping experience has earned us 5-star reviews across all major review sites – BBB, Consumer Affairs, Google, and Transport Reviews. Additionally, our complete dispatch experience with our network of carriers has earned us 100% positive carrier ratings. That's why Ship A Car is a leading provider of trusted and reliable nationwide transport shipping services for vehicles and cargo of all sizes and shapes.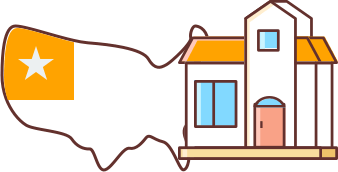 Nationwide
Door-to-Door Service
Coast-to-coast and door-to-door transportation to and from anywhere in the United States, including Alaska and Hawaii. No dropping off at terminals or shipping depots; our driver will come directly to you. SAC offers direct pickup and dropoff at any residence, place of business, dealership, auction, or even a storage unit. There's nowhere our advanced network of certified carriers can't reach. We have carriers standing by for your transport in all 50 states.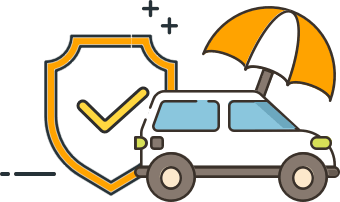 Complete
Vehicle Coverage
It should go without saying – but we say it – Ship A Car has a network of thousands of vetted carriers. We ensure they meet carrier requirements & standards. SAC also provides added protection with optional Othex Zero Deductible Gap Coverage for minor damages. For a small added fee, you can rest assured that your vehicle will have total coverage and ultimate protection throughout the shipping process.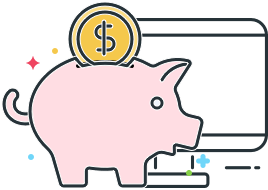 No Up-Front Deposit Required
A Ship A Car specialized transport coordinator will work with you for FREE until we find you a carrier to move your load. Yes, for FREE. Get an honest quote and get educated on the transport process for FREE. No payment is due until your vehicle or cargo is dispatched to a carrier, and you agree to the terms & conditions of the transport. However, make sure to sign the transport contract to complete your shipping reservation.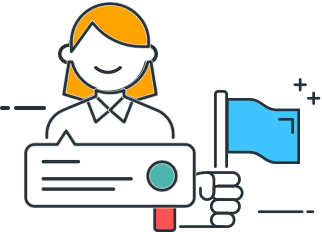 Dedicated & Experienced Transport Professionals
When you ship with SAC, you're shipping with the vehicle and freight moving experts. We hold ourselves accountable to provide the best level of service, starting with effective communication, good and fair prices to meet your budget, along with the highest level of customer service from pickup to delivery. Our team of transport professionals is standing by to provide you with unparalleled transport services.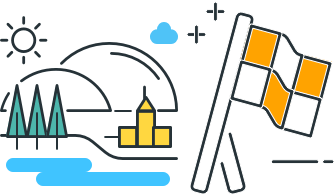 Track Record of Safety & Service
Providing the highest quality of service to our customers is our FIRST PRIORITY! At Ship A Car, we value each and every one of our customers, big and small. We understand that safety is a major concern when transporting something from one place to another. We value your time, the quality of services you receive, and your overall shipping experience. Our 5 star customer ratings and 100% positive carrier ratings speak for themselves.
From the quote to your driveway
Shipping your car with SAC is as easy as 1-2-3-4!
Calculate your instant quote
Start by getting an immediate quote from our online vehicle shipping cost calculator, or call us directly at (866) 821-4555 to speak with a shipping specialist.
Book your shipment
Now that you received a quote and all of your transport terms have been agreed upon, you are ready to book your vehicle transport. Use our secure online booking form or call your shipping agent on their direct line to secure your transport.
Carrier Assigned
Your vehicle will be assigned to the carrier that can best accommodate your route, timeframe and price. Now that you have agreed to the assigned carrier, initial payment will be due to secure your spot on the carrier's truck.
Pickup and delivery
On the day of pickup, your trucker will arrive and both of you will inspect your vehicle together and sign a Bill of Lading and the vehicle will be safely loaded onto the truck. Upon arrival at the destination, the vehicle will be safely offloaded. After a final inspection is completed and everything looks good, you'll simply sign the Bill of Lading to accept your delivery.
More information about our trusted vehicle transport services
Ship A Car: Our clients' most frequent questions
How much does it cost to ship a car?

The cost of car shipping depends on various factors, such as the distance to be traveled, the type of vehicle being shipped, whether you choose open or enclosed transport, and any additional services (such as door-to-door delivery or time of year). The mileage between the origin and destination is the most significant factor contributing to your total rate.

How do I get a quote for shipping my vehicle?

For the best auto shipping quote, speak with our customer service team at (866) 821-4555 or use our convenient online car shipping calculator. To ensure you receive an accurate estimate for your vehicle's shipment, please provide as many details as possible to the company representative or in the calculator form.

Is my vehicle fully insured during the car transport?

Rest easy knowing that your vehicle is completely covered by insurance from the instant a carrier collects it until delivery. We extensively vet each car shipping carrier to make sure they meet all Department of Transportation (DOT) requirements for coverage. Exactly how much your automobile will be insured depends on its value, the trailer utilized and the provider.

If you take advantage of an open auto transport carrier, your cargo insurance coverage could range from $100,000 up to a maximum of $150,000. On the other hand, if you opt for an enclosed option—which we highly recommend—you can benefit from much higher coverage, ranging between $250,000 and even as high as 3 million. If needed at any point during this process--feel free to ask us for proof that our carriers have what's necessary for terms of insurance protection. We'd be more than happy to provide it upon request.

How do I prepare my car for shipping?

Preparing your car for its journey is a crucial step to ensure a smooth and safe transport. Before collection, be sure you give it a good cleaning inside and out. That way, you can take detailed photos of its current condition for future reference in case any damages occur during transportation.

You should also inspect the vehicle's fluid levels, tire pressure, and battery charge. If you need to, you can inflate the tires or even jump-start the car with a portable charger. Any loose items must be removed from your vehicle before it's picked up. Lastly, make sure only one key is given to the shipper so that no unauthorized parties have access to your car during transport.

How long does transport take?

The exact amount of time it takes for a vehicle to be shipped depends on the distance and route taken, as well as any necessary stops along the way. Generally speaking, though, a car can take anywhere from several days to a few weeks to be transported—but this also varies depending on factors such as traffic or weather conditions. With Ship A Car, Inc., you'll get a realistic timeline for when your car should be delivered, so that way you can plan accordingly. After all, it's our mission to ensure your auto is transported safely and quickly.

Are there any necessary documents required to ship your vehicle? (e.g., license, ownership papers...)

Absolutely not! If you're within the contiguous U.S., then there is no need to worry about showing your license, title, or registration.

Does the cost of car shipping change based on gas prices?

Yes, the cost of car shipping can be affected by gas prices. Gas prices are an important factor for carriers since they rely on fuel to drive from one location to another. Depending on the route taken and other factors, the price of gas can have a direct impact on how much your auto transport will cost.

Can I schedule car shipping if I do not have an exact address?

Yes, you can still schedule car shipping even if you don't have an exact address. We understand that circumstances may change and it is not always possible to know the exact address until closer to the date of pickup or delivery. When speaking with our customer service representatives about scheduling car shipping, simply let us know what general area you are located in, and we can work with you to determine the best pick-up or delivery location.

Can I ship an oversized vehicle?

Yes, you can ship an oversized vehicle with Ship A Car, Inc. We are proud to offer specialized services for transport of large and heavy equipment, including cars, trucks, boats, RVs, trailers and more. In addition to having the necessary experience and resources to handle these types of shipments with ease, we also have extra insurance coverage available for pieces of equipment that require it. All you need to do is let us know the type and weight of your oversized vehicle, so we can provide you with an accurate quote for its shipping.

Is an enclosed trailer better than an open trailer?

It really depends on what you're shipping. Enclosed trailers offer more protection and security than open trailers, so if your vehicle is especially valuable or delicate, an enclosed trailer may be the better option. That said, open trailers are typically cheaper and easier to book, which might make them a better choice for those who just want a basic, affordable car shipping service.

Do you ship classic and exotic cars?

Absolutely! Ship A Car, Inc. also offers specialized shipping for classic and exotic cars. We understand that these vehicles require extra care and attention when it comes to transport, so we make sure to provide the highest level of service possible, ensuring your vehicle is handled safely and securely at all times.

Does someone have to be present for pick up and delivery?

Yes, someone over the age of 18 needs to be present at both pick-up and delivery. We make sure that all the necessary paperwork is signed and that the car is inspected for any existing damage before it is shipped. It's also important for someone to be there at delivery, so they can inspect the vehicle upon arrival and sign off on its condition. This protects you in case there is any damage that occurred during transit. We also find it helps to have a contact point on either end of the delivery, so we can quickly resolve any issues that may arise while your car is in transit.

Can I put personal items in my vehicle?

Yes, you can put personal items in your vehicle. However, we do not recommend putting anything of significant value or that is irreplaceable inside the car. Your auto transport carrier is not liable for any items that are stolen from the vehicle during transit and insurance policies typically will not cover them either. Furthermore, the combined weight of these items must not exceed one hundred pounds and must be placed in either the trunk or behind (or under) a window line.

What does the First Available Pick-up Date mean?

The First Available Pick-up Date is the soonest date that we can schedule a pickup for your vehicle. It depends on the availability of our carriers and their routes. Our customer service team will work with you to find the best available pick-up date based on your needs, while also trying to provide the most cost-effective solution.

How do I pay for my auto shipping?

We accept all major credit cards, including Visa, MasterCard and American Express. If you would prefer to pay via check or bank transfer, please contact us directly for more information. A deposit will be charged once you have been assigned to a carrier and the remaining balance must be paid in full via cash or certified funds at the time of drop off. Additionally, we can provide other options if needed – just let us know when you call to book your shipment.
United States Car Shipping Coverage Map
SAC provides transportation services for vehicles of all types as well as all freight and heavy haul equipment throughout the United States. Select a state below, for more information about the state, in addition to carrier availability in that area.
From the quote to your driveway.
Lock in your price today
Calculate your shipping rate in 3 easy steps!
Get your free quote by completing our form
2751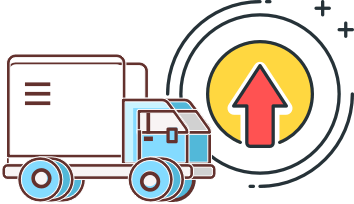 How It Works
Find out how SAC makes vehicle shipping as easy as 1-2-3-4.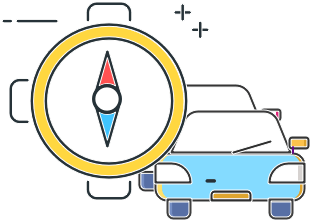 Our Advantages
View the benefits and advantages  of shipping with SAC.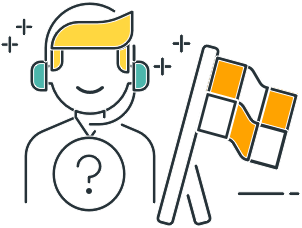 Transport Sevices
Learn about SAC Auto Transport's full list of services.
Built with care for car of every type
We work with companies like