Let's move your vehicle, together
Ship your car, motorcycle, truck or any vehicle nationwide and get it there safely with SAC
Safe & Reliable Nationwide Vehicle Shipping Company
Ship a Car, Inc. delivers superior shipping service to people relocating their vehicles. Your vehicle is important to you – that's why you are moving it, and this is precisely why we treat you and your vehicle with respect. Let us know exactly what you require, and we will do everything we can to match your needs to the best service.
Our shipping agents are just a phone call away and have direct access to the largest network of carriers. One simple call does it all. When you choose Ship A Car, we deliver not only your vehicle but peace of mind as well.
As rated by our clients and
What do our clients say?
5.0
All transactions regarding shipping my new car from SC to NY went smooth. Willie Dublin handled the transfer and was eager to answer all my questions . It was my first time shipping a car so I was a little anxious. He reassured me everything was done professionally and that everyone involved in the transfer were highly experienced. The car came in perfect condition in a very timely manner. Thank you Willie Dublin for making it so easy. I would not hesitate to recommend your services at shipacarinc.com.
5.0
I will never use this company again nor would I recommend that any consumer use it. Not only did my car not arrive a week after the allotted 6-10 day quote, the communication was horrible and evasive. They did not take responsibility for our car's whereabouts and had no answers as to when the car would arrive. They refused to reimburse me for the rental car I was forced to get because of this delay. At one point when I was trying to get to the bottom of what was happening the associate hung up on me. He had given me the run around for 3 days and never returned my calls. I am a very patient person and I knew there would be a delay given the holiday weekend. I padded that into my time but the lack of communication and lack of respect of my situation was totally unprofessional and frustrating. As I am writing this we still don't have our car.
5.0
I wanted to thank Ship A Car for a job well done. It was a pleasure working with all individuals involved with transporting my motorcycle from point A to B. I would recommend there service to anyone.
5.0
From first phone call to set up transport to delivery, everyone was so accommodating. Our driver kept me informed and was very friendly and professional. Our car arrived when expected and in excellent condition. I would recommend this company to anyone who needed to transport a car.
5.0
My Ship-a-Car agent, Dana Briones, was professional, courteous, helpful, and responsive. The shipping of my vehicle from Atlanta GA to Portland OR went exactly according to plan with no surprises and no drama.
5.0
Great Company Great Communicators Did what they said they were going to do !!!! Use them again in a heartbeat !!!!!
5.0
I was searching for an Auto Transport company to ship my son's car from Lake Forest, IL to San Diego, CA. He is a Marine and stationed there. From start to finish Ship A Car worked with me to quote a very competitive price. They were very patient as I changed the drop off date a few times because it is very difficult to predict my son's schedule. He was beginning his new MOS with the Marines and he had not received his orders for his shift. I changed the drop off again, from Thursday to Friday when he mentioned that Thursdays he had specific duties and would not be able to leave the base to get his car. It was complicated because for obvious reasons, the delivery truck can't simply drive onto the US Military base. So, my son asked if they could drop the car off at a nearby Target close to the base and provided the address and a date and time that he would be allowed to leave the base. Ship A Car worked with me through all of these logistics. They picked up the car when they agreed and dropped it off as agreed, in perfect condition. My Son, thought this was a better deal than buying a new car at this point. My understanding is that the Marines on the base need some form of transportation. And although my son needed a car, he didn't feel he needed to purchase a brand new car at this time. I can't say enough about the wonderful and patient customer service for Ship A Car. Sam L., the main customer service agent with whom I spoke most frequently, was so awesome! He even called me one evening - after I sent an email changing the drop off logistics - yet again - from his cell phone. He was home having dinner and stopped to deal with my issues! The drivers, Jesus and Saul were extremely professional and courteous as well! I give this company an A+!!!! My son called me and asked me for the contact details of Ship A Car because one of his Marine mates said he would like to do the same thingship his car from his home base; also in IL to California. Thank you again Sam and Ship A Car for all you did for my son, my marine, and our military men and women!
5.0
Communication - Commitment - Deliver Since day 1 the communication, price, service has been perfect. This is the second time that I need this type of service and decide to use another company since my first experience was not easy. I give myself the opportunity to try SHIP A+
5.0
After getting the run around from several shipping companies, I typed 5 best shipping companies into my browser, and Ship a Car popped up. We called and spoke to Harry, who was very business oriented. He quoted us a price, and had a driver within 3 days time! The car was picked up on May 5 from Reading, Michigan, and delivered to Woonsocket, Rhode Island on May 6. Everything about this company was professional. We would highly recommend Ship a Car to anyone who is looking for an honest, reliable shipping company.
5.0
I'm not sure if I just got the trash of the company, regardless of the good reviews but I'm already dealing with the death of my father and had to move an ATV out of his place after he passed. I decided to use this company and it has been one problem after another, then they contracted with a driver who never gives us any updates or answers his phone. We were told it would be delivered same day, so we got no estimated times and just waited around with no phone call. So we called the company and was told, oh sorry, we were going to update you in the morning that it was going to be delivered next day in the evening. So I follow up the next morning and was told I would get a call back, but never did. I tried to be courteous because I know everyone deals with all kinds of customers, but this company is terrible, along with the company they contracted with.
5.0
Overall great experience with Paul right from the start. Great communication regarding the quote and helping with coordination of the driver. Delivery of our UTV was a success! Thank you, Paul!!
5.0
I have dealt with Bob Moran on several occasions and he is outstanding in terms of getting a truck quickly and at a very reasonable rate... always a pleasure to deal with ..
5.0
I have dealt with many customer service people and I have to say Lisa provided me with the type of service I expect. She showed professional and caring service.
5.0
I had shipped a car in 2012 with another company and had no problems.So when I needed to ship a car this year I called them first.The price quote I got seemed a little high.When I called SHIP A CAR INC my name and the shipping information(as inaccurate as it was) was out for other companies to see even though I had talked to them on the telephone,not the internetThe people( Lisa & the driver) were very nice and professional.They also saved me $459.00( which is 23% of the total) over the other company.
5.0
The dispatch went good. I already got my vehicle shipped. The quote was close enough to the final price.
4.0
The first issue I had with this shipment was when the Ship A Car sales rep called after we had agreed and on a price, I signed an order confirmation, paid the deposit by credit card and got a dispatch notice. About an hour later, the sales rep called me back to inform me that the driver wanted $200 more for the transport. At this point, I suppose I should have told him to find another driver, but I was anxious to get the car delivered in a timely manner. The second issue came on the Saturday my vehicle was to be delivered in the morning. I texted the driver who said he would be to my residence (in NY State) that evening and he included a picture of a Google map which included the Shiawasee River. I looked this up and found that it was in Michigan. I understand that you have to be a bit flexible, but later that late afternoon I got another text expressing that they would arrive at 3:00 am Sunday morning and would it be OK to take the delivery then. Again, I suppose I could have postponed delivery, but by this time I just wanted to be through with this process and said OK. They arrived at 4:15 am on Sunday and delivered the vehicle with no damage. It was not the worst experience, but it certainly would not merit a 5 star review.
5.0
My car was delivered Saturday afternoon. Nice driver and seamless transport. Thanks Chad for a job well done. I would highly recommend you and your company to any customer.
5.0
I had never shipped a car before but the people here walked me through the process in a very kind and straightforward way. They made it very easy and simple, and I appreciate their help!
5.0
Delt with Bob M, everything went very smoothly with my car transport . He was professional and a pleasure to deal with. I hired a different company and they dropped the ball and were not truthfull .Then I contacted Bob and he did exactly what he said . My car transport without any problems. Iwas informed through the hole process.
5.0
The driver showed up and dropped off the car exactly when he said he would. It was an extremely smooth experience. I would recommend Ship A Car to anybody. They honored the price and there was no damage to the vehicle at all.
5.0
Anyone in need of a speedy, professional business to transport a car would be well-advised to give the Sip A Car company the opportunity to handle this transaction. I received an instantaneous quote for my vehicle which had been in a collision and repaired in Florida. The quote was most fair, and I signed up immediately for thus company to handle the delivery to my home in Ohio. Anytime I had a question, the representative Fernanda Lopez responded promptly and helpfully. I couldn't have been more pleased. My car was returned in perfect condition.
5.0
I have done business with Ship a Car and Bob M. specifically for many years. He is knowledgeable, helpful and, most importantly, always available. When I leave a message, he always returns the call in a timely fashion. I have recommended him to several friend with cars going to many different destinations and they have all been pleased with the service and treatment they received.
5.0
Tom was wonderful to work with -shipped my car clear across the country and came without a scratch. Excellent experience, quick service - would highly recommend!
5.0
dana does an exceptional job with the transporters, we are very happy with their service and will use them again as needed thank you; drivers gave a heads up before arrival, and again before delivery which was as promised every time we used ship a car.
5.0
Danny was very helpful and patient with my move. The drivers were great as well, communicated with me from pickup to drop off. I would recommend them to anyone.
5.0
The service rendered to me by Larry Farber was excellent. He went out of his way to help me promptly, courteously and with feeling. He was aware that during this process of getting my car shipped, my beloved wife passed away suddenly as a result of a Brain Hemorrhage. I was devastated and sometimes it was hard for me to concentrate. But Larry was very understanding and sympathetic. That was very commendable and he deserves high grades for his services.
5.0
Great service! They were the only shipper who quoted me and delivered on transport in less than 3 days. Would use their service again.
5.0
Bob is great to work with!
5.0
I am 150% satisfied with the service I received from this company. My car was picked up and shipped from Alabama to New Jersey in a timely manner. Mr. Willie Dublin, the person I dealt with at ship a car, was so very helpful in making it all happen. He helped me every step of the way. If you have a car to ship call ship a car. Ask for Mr. Dublin, he will help you every step of the way. It was money well spent o ship my car.
5.0
When I called, I was encouraged by the information Larry provided about your service and best ways to reach him if we had questions. Pricing was fair and in line with what we expected. He called immediately when a driver was available. The transport driver's service had good follow up too and were happy to share information when I called them. The transport driver had good follow up and was easy to reach by cell. He picked up and returned the car to us in a timely fashion with no issues. Overall, it was a positive experience!
5.0
I did a relocation and needed transport from Indianapolis to Idaho. Setting up transport with Ship A Car took a few phone calls and it went smoothly. The driver was fantastic and the transport took seven days. Things went very well.
5.0
Meredith Anzalone was my transportation coordinator and she did a phenomenal job! She was friendly, professional and answered all my questions in a timely manner. The driver was also very good and even got the vehicle to destination earlier than expected. This is great reliable company! I would use them again for sure and refer them to any family or friends that have transporting needs. Thank you Meredith and Ship A CAR INC.
5.0
Shipped my 2017 rubicon with these guys and they were awesome, they got my vehicle out of the auction within minutes got it across states on time as they said you would. Very very good/reliable company.
4.0
Worked with Larry from Ship a Car a few months ago to ship a vehicle I purchased on the east coast back home to San Diego. Larry was detail-oriented, provided a driver with a fair rate, and picked up the car within the allotted time frame. The car was delivered earlier than expected which was the joy hiccup; as the vehicle was transferred from a tractor-trailer car hauler to a flatbed trailer from LA to San Diego. In doing so the delivery driver was given an incorrect phone number for contacting me. Fortunately, I was home at 10:30 pm to accept delivery. The other issue with this unexpected delivery is I didn't have the cash on hand to satisfy the balance due to the driver. However, a call to his supervisor and the payment was made via credit card. Would definitely recommend this coming and would use it again as they're properly insured as well.
5.0
I would like to use Ship A Car inc. again. This was my first time using this type of service and they said they would have my vehicle delivered Sunday maybe Monday afternoon. It was delivered a few days earlier on Friday afternoon so I have a lot of RESPECT.
5.0
More details to follow- wish I could rate them lower than one star
5.0
Used this company recently to ship my truck across the country. Was paranoid of so many things happening. This company made the job effortless, and painless. Was given an exact quote, was promised no surprises, and the vehicle was delivered in excellent condition and on time. COmmunication was excellent and will use again in the future for sure.
5.0
I shipped a brand new $15,000 Yamaha Viking UTV from Montana to Oregon. Even though the driver did not have the title, it would have been easy to sell this this for $5000 to a ranch along the way and I would never see it. I did a lot of research on Ship A Car, Inc. before deciding to use them, and my UTV arrived safely and my wife is HAPPY! Not only did they give me the best price, but they shipped it in an enclosed trailer. I would definitely use them again.
5.0
Our son's Mustang delivery was just completed by Ship A Car Inc. Mike helped us through the whole process in getting the delivery scheduled. Ed was the driver and was so respectful and nice! Our son had just moved to Texas and needed his car delivered. Originally we had scheduled with another company and that was a disaster. Then we contacted Ship A Car Inc, spoke with Mike and it all worked out beautifully.
4.0
I needed to transport a car from California to Indiana within 5 days. I had never experienced shipping a car. i called Ship-A-Car and Bob was a breath of fresh air, he walked me through the entire process and delivered on all his promises. The car arrived on time for a reasonable price. I can't say enough good things about this experience. If anyone needs to ship a car with confidence and a fair price use Ship-A-Car and Bob will take very good care of you and your car.
5.0
EXCELLENT service ! Boat was picked up by driver on time, also arrived on time as promised. No complaints , no damages to boat or trailer. Very professional .
5.0
My experience shopping for a reliable transport company was exhausting until I spoke with Lawrence at Ship A Car inc. He took all of my worries & concerns and tossed them out of the Window. He was there every step of the way start to finish. He assured me that my Car was in the best hands Possible. I highly recommended Lawrence to handle Any and all of your transport needs.
5.0
It was timely service to ship my car. Though my car was picked up 1 day late than the date of the deal, I am happy that they could deliver on time.
5.0
I've been dealing with Danny at Ship A Car INC for years. They transported some vehicles for me just this last week. I buy a lot of vehicles. So I do business with him all the time. I'm totally satisfied. They're a licensed broker who uses several means of transportation, such as a truck and trailer. They've been working fine for me so far. And they're reliable. So I will keep using them. If someone were interested in moving a lot of vehicles, give Danny a call. And I'm good with scheduling. Danny makes it easy. And he's professional and friendly. Danny and I are like friends! I would recommend Ship A Car INC to family and friends. Actually, I already have. I've stirred up a lot of business for them.
5.0
Justen and Ship A Car did an outstanding job getting my car shipped from Bend, OR to Los Angeles. Johnny, who towed my car, was also a true professional. I would highly recommend this company again.
5.0
We've never had to transport a vehicle before. We had an excellent experience with Ship a Car. Willie D. handled our questions professionally. He explained the process, and calmed my nerves. We appreciate everything Willie did for us and will use them again if needed. We highly recommend them.
5.0
Efficient and communicated from beginning to end. Bob Moran was superb in how he handled my urgent need to get me moved. From the dispatcher, Rose, to the kind driver, Ted, all treated my urgency with respect. My car was picked up 1 day sooner and delivered on time and was I happy. I had previously booked with another company and had to cancel after waiting for them 3 days with still no driver. Bob called as a follow up call and let him take over as soon as I cancelled with other company. He worked fast in arranging and taking care of our needs. Thank you
5.0
My dad bought my son a car up in Wisconsin and we needed to get it down to Florida. I did a bunch of research online and found that Ship A Car was part of the Better Business Bureau. They had very good reviews. One thing I liked about them a lot was that they didn't badger me with calls all the time, unlike the other companies that I contacted. Doug was the rep I had and he was wonderful and had very good communication. My dad lives in the middle of nowhere so we made a decision to add more money to the initial quote so that somebody would pick up the car. The driver was very nice and polite. He took pictures of the car. The car was perfect when it arrived and it was just like it was shipped when it left my dad's house. Everything was wonderful. We had such a good experience that my mother-in-law is using Ship A Car to ship her car out to Arizona at the end of the month.
5.0
Hired their driver. He never delivered the car and kept it on his truck nearly 2 weeks. Returned it to us damaged and found out that the driver was uninsured, despite Ship-A-Car's statement that the drivers are bonded and insured. Reached out to Ship-A-Car directly for reimbursement and get no reply.
5.0
TOTAL SATISFACTION!!! Begin of March, i shipped my Honda from CA to CO. I worked with Malisa from Ship-a-car company; Malisa was very helpful and honest. Honest because she kept her commission due only. she got a better deal from car transport, she gave me a lower price at $650. And Malisa contacted me regularly until my Honda was picked up. Totally, it took 6 days since the date i talked to Malisa to the date the Honda delivered at Arvada, CO.
5.0
Had a great experience with Ship a Car. Steven was very helpful and answered all of my questions quickly and efficiently. Thank you so much for your great service, and having my car shipped looking just the way I left it.
5.0
Excellent Service on both ends. Car was shipped more quickly than expected. Driver was extremely flexible in making arrangements for both loading and drop off. This company communicated with me every step of the way. Couldn't be happier and will use them again.
5.0
I had my car shipped from League City, TX to San Jose, CA right on schedule I expected, thanks to coordinating by Mr. Harry Burge and the driver, Mr. Jair "J.J" Marinho Jr.. I would highly recommend this company for whoever wants to ship his/her car.
5.0
Bob M. (the company rep) was polite, knowledgable, on point, and caring. He presented me with a reasonable quote, found the best driver in a short period of time. the pick up, transfer, and delivery went as expected. I will definitely give them a call the next time I want to transfer my car.
Why you should book with one of the best auto shipping companies
Care begins with getting your car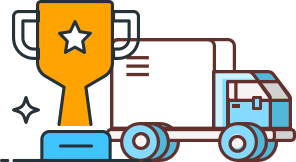 Top-Rated Auto Transport Company
Our value-added difference to our customers and their shipping experience has earned us 5-star reviews across all major review sites – BBB, Consumer Affairs, Google, and Transport Reviews. Additionally, our complete dispatch experience with our network of carriers has earned us 100% positive carrier ratings. That's why Ship A Car is a leading provider of trusted and reliable nationwide transport shipping services for vehicles and cargo of all sizes and shapes.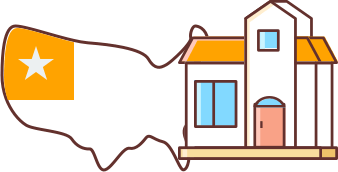 Nationwide
Door-to-Door Service
Coast-to-coast and door-to-door transportation to and from anywhere in the United States, including Alaska and Hawaii. No dropping off at terminals or shipping depots; our driver will come directly to you. SAC offers direct pickup and dropoff at any residence, place of business, dealership, auction, or even a storage unit. There's nowhere our advanced network of certified carriers can't reach. We have carriers standing by for your transport in all 50 states.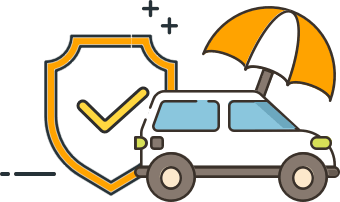 Complete
Vehicle Coverage
It should go without saying – but we say it – Ship A Car has a network of thousands of vetted carriers. We ensure they meet carrier requirements & standards. SAC also provides added protection with optional Othex Zero Deductible Gap Coverage for minor damages. For a small added fee, you can rest assured that your vehicle will have total coverage and ultimate protection throughout the shipping process.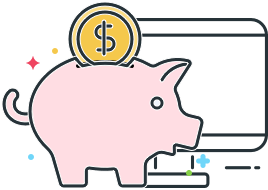 No Up-Front Deposit Required
A Ship A Car specialized transport coordinator will work with you for FREE until we find you a carrier to move your load. Yes, for FREE. Get an honest quote and get educated on the transport process for FREE. No payment is due until your vehicle or cargo is dispatched to a carrier, and you agree to the terms & conditions of the transport. However, make sure to sign the transport contract to complete your shipping reservation.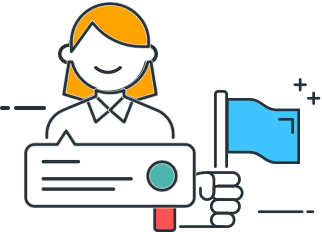 Dedicated & Experienced Transport Professionals
When you ship with SAC, you're shipping with the vehicle and freight moving experts. We hold ourselves accountable to provide the best level of service, starting with effective communication, good and fair prices to meet your budget, along with the highest level of customer service from pickup to delivery. Our team of transport professionals is standing by to provide you with unparalleled transport services.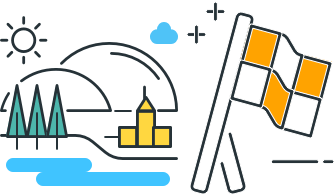 Track Record of Safety & Service
Providing the highest quality of service to our customers is our FIRST PRIORITY! At Ship A Car, we value each and every one of our customers, big and small. We understand that safety is a major concern when transporting something from one place to another. We value your time, the quality of services you receive, and your overall shipping experience. Our 5 star customer ratings and 100% positive carrier ratings speak for themselves.
From the quote to your driveway
Shipping your car with SAC is as easy as 1-2-3-4!
Calculate your instant quote
Start by getting an immediate quote from our online vehicle shipping cost calculator, or call us directly at (866) 821-4555 to speak with a shipping specialist.
Book your shipment
Now that you received a quote and all of your transport terms have been agreed upon, you are ready to book your vehicle transport. Use our secure online booking form or call your shipping agent on their direct line to secure your transport.
Carrier Assigned
Your vehicle will be assigned to the carrier that can best accommodate your route, timeframe and price. Now that you have agreed to the assigned carrier, initial payment will be due to secure your spot on the carrier's truck.
Pickup and delivery
On the day of pickup, your trucker will arrive and both of you will inspect your vehicle together and sign a Bill of Lading and the vehicle will be safely loaded onto the truck. Upon arrival at the destination, the vehicle will be safely offloaded. After a final inspection is completed and everything looks good, you'll simply sign the Bill of Lading to accept your delivery.
More information about our trusted vehicle transport services
Ship A Car: Our clients' most frequent questions
How much does it cost to ship a car?

The cost of car shipping depends on various factors, such as the distance to be traveled, the type of vehicle being shipped, whether you choose open or enclosed transport, and any additional services (such as door-to-door delivery or time of year). The mileage between the origin and destination is the most significant factor contributing to your total rate.

How do I get a quote for shipping my vehicle?

For the best auto shipping quote, speak with our customer service team at (866) 821-4555 or use our convenient online car shipping calculator. To ensure you receive an accurate estimate for your vehicle's shipment, please provide as many details as possible to the company representative or in the calculator form.

Is my vehicle fully insured during the car transport?

Rest easy knowing that your vehicle is completely covered by insurance from the instant a carrier collects it until delivery. We extensively vet each car shipping carrier to make sure they meet all Department of Transportation (DOT) requirements for coverage. Exactly how much your automobile will be insured depends on its value, the trailer utilized and the provider.

If you take advantage of an open auto transport carrier, your cargo insurance coverage could range from $100,000 up to a maximum of $150,000. On the other hand, if you opt for an enclosed option—which we highly recommend—you can benefit from much higher coverage, ranging between $250,000 and even as high as 3 million. If needed at any point during this process--feel free to ask us for proof that our carriers have what's necessary for terms of insurance protection. We'd be more than happy to provide it upon request.

How do I prepare my car for shipping?

Preparing your car for its journey is a crucial step to ensure a smooth and safe transport. Before collection, be sure you give it a good cleaning inside and out. That way, you can take detailed photos of its current condition for future reference in case any damages occur during transportation.

You should also inspect the vehicle's fluid levels, tire pressure, and battery charge. If you need to, you can inflate the tires or even jump-start the car with a portable charger. Any loose items must be removed from your vehicle before it's picked up. Lastly, make sure only one key is given to the shipper so that no unauthorized parties have access to your car during transport.

How long does transport take?

The exact amount of time it takes for a vehicle to be shipped depends on the distance and route taken, as well as any necessary stops along the way. Generally speaking, though, a car can take anywhere from several days to a few weeks to be transported—but this also varies depending on factors such as traffic or weather conditions. With Ship A Car, Inc., you'll get a realistic timeline for when your car should be delivered, so that way you can plan accordingly. After all, it's our mission to ensure your auto is transported safely and quickly.

Are there any necessary documents required to ship your vehicle? (e.g., license, ownership papers...)

Absolutely not! If you're within the contiguous U.S., then there is no need to worry about showing your license, title, or registration.

Does the cost of car shipping change based on gas prices?

Yes, the cost of car shipping can be affected by gas prices. Gas prices are an important factor for carriers since they rely on fuel to drive from one location to another. Depending on the route taken and other factors, the price of gas can have a direct impact on how much your auto transport will cost.

Can I schedule car shipping if I do not have an exact address?

Yes, you can still schedule car shipping even if you don't have an exact address. We understand that circumstances may change and it is not always possible to know the exact address until closer to the date of pickup or delivery. When speaking with our customer service representatives about scheduling car shipping, simply let us know what general area you are located in, and we can work with you to determine the best pick-up or delivery location.

Can I ship an oversized vehicle?

Yes, you can ship an oversized vehicle with Ship A Car, Inc. We are proud to offer specialized services for transport of large and heavy equipment, including cars, trucks, boats, RVs, trailers and more. In addition to having the necessary experience and resources to handle these types of shipments with ease, we also have extra insurance coverage available for pieces of equipment that require it. All you need to do is let us know the type and weight of your oversized vehicle, so we can provide you with an accurate quote for its shipping.

Is an enclosed trailer better than an open trailer?

It really depends on what you're shipping. Enclosed trailers offer more protection and security than open trailers, so if your vehicle is especially valuable or delicate, an enclosed trailer may be the better option. That said, open trailers are typically cheaper and easier to book, which might make them a better choice for those who just want a basic, affordable car shipping service.

Do you ship classic and exotic cars?

Absolutely! Ship A Car, Inc. also offers specialized shipping for classic and exotic cars. We understand that these vehicles require extra care and attention when it comes to transport, so we make sure to provide the highest level of service possible, ensuring your vehicle is handled safely and securely at all times.

Does someone have to be present for pick up and delivery?

Yes, someone over the age of 18 needs to be present at both pick-up and delivery. We make sure that all the necessary paperwork is signed and that the car is inspected for any existing damage before it is shipped. It's also important for someone to be there at delivery, so they can inspect the vehicle upon arrival and sign off on its condition. This protects you in case there is any damage that occurred during transit. We also find it helps to have a contact point on either end of the delivery, so we can quickly resolve any issues that may arise while your car is in transit.

Can I put personal items in my vehicle?

Yes, you can put personal items in your vehicle. However, we do not recommend putting anything of significant value or that is irreplaceable inside the car. Your auto transport carrier is not liable for any items that are stolen from the vehicle during transit and insurance policies typically will not cover them either. Furthermore, the combined weight of these items must not exceed one hundred pounds and must be placed in either the trunk or behind (or under) a window line.

What does the First Available Pick-up Date mean?

The First Available Pick-up Date is the soonest date that we can schedule a pickup for your vehicle. It depends on the availability of our carriers and their routes. Our customer service team will work with you to find the best available pick-up date based on your needs, while also trying to provide the most cost-effective solution.

How do I pay for my auto shipping?

We accept all major credit cards, including Visa, MasterCard and American Express. If you would prefer to pay via check or bank transfer, please contact us directly for more information. A deposit will be charged once you have been assigned to a carrier and the remaining balance must be paid in full via cash or certified funds at the time of drop off. Additionally, we can provide other options if needed – just let us know when you call to book your shipment.
United States Car Shipping Coverage Map
SAC provides transportation services for vehicles of all types as well as all freight and heavy haul equipment throughout the United States. Select a state below, for more information about the state, in addition to carrier availability in that area.
From the quote to your driveway.
Lock in your price today
Calculate your shipping rate in 3 easy steps!
Get your free quote by completing our form
2751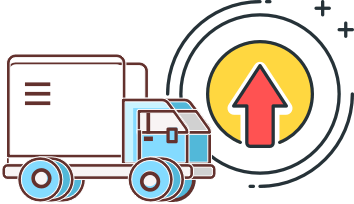 How It Works
Find out how SAC makes vehicle shipping as easy as 1-2-3-4.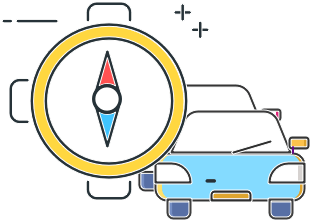 Our Advantages
View the benefits and advantages  of shipping with SAC.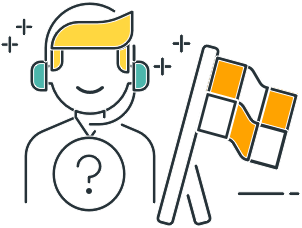 Transport Sevices
Learn about SAC Auto Transport's full list of services.
Built with care for car of every type
We work with companies like