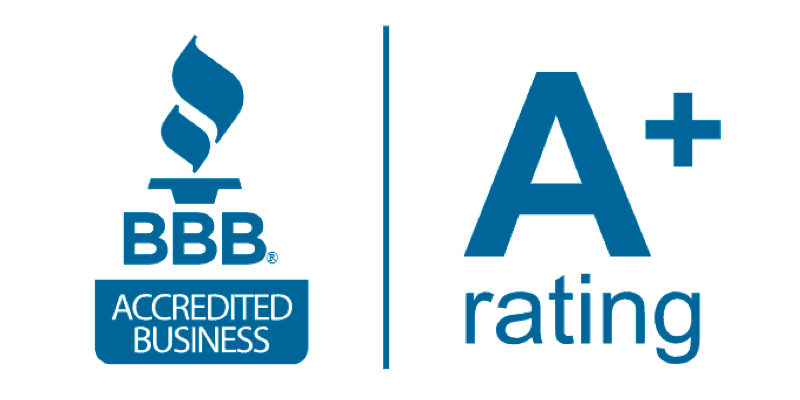 BBB A+ Rated & Accredited Since 2015 LOVED by Customers
Enter in your shipping information using the form provided or call us at (866) 821-4555 to receive your free shipping quote.
We have received your quote request!
During regular business hours, you should expect a call from a transport specialist shortly.
If you submitted your Quote Request after business hours, you should receive your Custom Transport in the morning of the next business day, if not before.
Our regular business hours are:
Monday – Thursday
9:00 am – 7:00 pm
Saturday
11:00 am – 3:00 pm
As rated by our clients and
What do our clients say?
5.0
Had ship a car schedule a transport of a trailer I needed moved. Kristina was very nice and helpful with my requests and got the trailer to me quickly.
5.0
THANK YOU LISA FOR ALL YOUR HELP IN TRANSPORTING MY CAR IT WAS A VERY PLEASANT EXPERANCE. THANK YOU AGAIN.
5.0
Ship a Car is very pleasant, very professional, and very detail-oriented. Danny, my contact, makes sure every car comes to me properly. He will then follow through to make sure the product was shipped in good shape. The whole rest of the staff is great, too.
5.0
Bob M. with Ship a Car was the best! I would recommend them to anyone, it was a great experience from the start to the end. We had a car shipped between states and he was so on top of handling the process with the dealer, the driver and coordinating with us. He was so helpful and responsive.
5.0
I received excellent service from Len of ship a car. He was thorough, pleasant to work with, and committed to helping me find a transport service. The company he contracted with was outstanding, great service, my car arrived in a timely manner in perfect condition...except for a few bugs on the windshield!! I highly recommend Len and his company.
5.0
It was more then I wanted to pay but in return there was zero hassle and run around Less expensive brokers didn't explain the process of bidding, this lead me to believe inaccurate information Len took the time to explain to me the process. I would do business with them again
5.0
I work with Steve directly. He's my Ship A Car go-to guy. He's been nothing short of fantastic for me. I probably send him out about three quotes a day, and he gets back to me the same day. It's usually within a couple of hours. So, he's been great. All I do is send him an email with what I need, and he fires right back. He gets at least one or two bikes a week from me. I send out anywhere from 10 to 15 bikes a month. So, I use Ship A Car quite a bit. They're great.
5.0
Matthew at Ship A Car was professional, prompt and precise. Price and delivery was as promised and couldn't be happier with the service. He was my first contact and no one else impressed me more than him.
5.0
I had a classic VW Beetle shipped from California to New York. Danny (the representative from Ship A Car) was the BEST! He explained everything to me step by step. I had never shipped a car before and I called a bunch of different companies and was feeling leery. But Danny was patient, very kind, and trustworthy. He explained everything to me. He encouraged me to look up the company on the BBB website, which I did. After doing my research, I knew this was the company for me. If you need to ship a car, CALL DANNY! He's aces! My car arrived as scheduled and the price was fair. Thanks Dan - you're the best!
5.0
I have done business with Ship a Car and Bob M. specifically for many years. He is knowledgeable, helpful and, most importantly, always available. When I leave a message, he always returns the call in a timely fashion. I have recommended him to several friend with cars going to many different destinations and they have all been pleased with the service and treatment they received.
5.0
I recently worked with Lisa P. on shipping my car across country, this was my first time having to ship something so large. My experience with Lisa was amazing, her customer service was impressive! She explained the whole process to me, something I could not get from any other company! Even thought the price was a bit higher my confidence in the process, and my understanding of everything made me completely satisfied in booking with Lisa. My ship date came, the carrier was there and everything was doen without any issues! Thank you Lisa! I now have a great broker for the future. :)
5.0
This review is easy! Janet Rinella at Ship A Car, Inc. Is a huge asset to that company. I had been through 2 miserable experiences with 2 transport companies, both of which I canceled after much frustration and NO results nor return calls, even after paying their required deposits. Learned through Google that best way to get auto transported is through a Broker. For some then unknown reason I called Ship A Car, Inc., and Janet Rinella answered the phone. Janet knows her stuff, is dependable, knowledgeable of this business, straight forward, kind, diligent, and FAST with results. From my first call with her, she found a transport company, located their driver and set up the pick up of the vehicle we were transporting to our grandson who is an Airman at Dover AFB, Delaware. This all was done by Janet's persistent follow up, contacting me daily every step of the way. She seemed to be as concerned for our grandson to get the car as we were. She is not only proficient at her job, she is caring, even to the point of asking me to contact her "no matter how late" when we met our driver and he drove it onto the ramps of the truck. That was last Tuesday. Our grandson received his car across country YESTERDAY! There is no doubt in my mind that had we hired any other company, we would still have that car in our driveway and our nerves and stress levels would be off the chart. In addition, throughout my many calls, texts and emails to Janet, we have developed a special and forever friendship. Her people skills are genuine, her work ethic is beyond reproach.
5.0
Chad at Ship a Car Inc was awesome! Shipped my vehicle from South Dakota to Oregon. Not a very popular route but Chad ensured me he would find me a driver. First contact was on March 27 with Chad, he had a driver ready to go on April 3. On April 4th as the driver was en-route to SD his truck broke down. Chad called immediately and let me know what was going on. He said he was not going to wait for the driver to fix his truck and wanted to find a new trucking company. He called back on April 5th with a company and driver he felt much better about Little Sequatchie Transport LLC. Both Chad and the driver kept me in the loop the entire trip with pictures of my vehicle loaded on the truck, ETA's, etc... My vehicle arrived on April 11th and I couldn't be happier! Thanks to Chad at Ship a Car Inc and Bobby at Little Sequatchie Transport my vehicle arrived in a timely manner safe and sound! I Would definitely recommend Ship a Car Inc if you need to ship your vehicle!!!
5.0
Ms Dana was the best! She was very accommodating and helpful! Even in the delay, the company was very Creative in meeting our needs! The car arrived safe and in the 24 hours as promised!
5.0
Amazing !!! Thats all I can say!!! supper professional !!! Everything went smooth, and we got the car 2 days earlier moved from CT to LA. Thanks Danny for making it SWEET.
5.0
Everything was pleasant with Ship A Car. They were easy to communicate with and the driver was easy to work with. The car was transported from Grand Junction to Tulsa and the final cost was lower than the initial quote I was given. It was a good experience and I'd do it again if I need to.
5.0
I recently moved my Ford Fusion from Kansas to New York and was pleasantly surprised how easy it was. Car arrived on time in perfect condition as promised. Will definitely recommend Tom at Ship A Car, Inc to all my co-workers and friends.
5.0
I worked with Dana and she did a great job communicating with me and the driver as they had several issues with timing and the weather. I would recommend them to get your car where it needs to go. Thanks
5.0
These guys are true professionals!! From Len who made the arrangements to the driver picking up my babies, everyone was considerate of the cars they haul and the people who hire them. If you want the best. THESE are your guys! They have hauled 4 cars for me so far and I will use them anytime I need it done again.
5.0
Truck arrived two days ahead of estimated time given at time of quote. The staff at Ship a Car kept me informed of the delivery schedule, once it had been picked up. Well worth the price.
5.0
I had a truck I needed to ship from California to Texas. I check around to see who had he better rate and Service. I found Ship a Car Inc was the one for me. They were a little high in price, but you can't beat the service. The Agent I was working with was Bob. He held my hand throughout the whole process. Even after my truck was delivered, he call me up to see if everything went OK and If I had any questions. Would I use Ship a Car Inc again? Yes, for sure. Ask for Bob.
5.0
I just had three cars shipped from the Dallas area to the Nashville area. My experience was amazing from the moment I called and spoke with Kristina to my cars being delivered. I can't stress enough what an amazing experience I had.
5.0
Bryan was very good at communicating with me. The driver was also very good at communicating with me. Thank you.
5.0
Unlike some of the other reviewers I had an excellent experience with this company.  I was getting quotes from several companies. I spoke with Justin and he offered me a quote that was a little higher then another place but he said he could ship my car to CA fast. He called me shortly after and had everything set up.  I was nervous bc this was my first time having to ship a car and I was moving it across the country. I had to call him back a couple times as questions came up and he always answered. Even on Saturday.  The pick up day came and my car was picked up no issues.  It was delivered in the exact timeframe that justin quoted. My uncle had to meet the driver at a shopping plaza but that was ok bc I was warned that the truck may be too big to get down my street. Justin called afterwards to make sure everything went as planned.  No damage to the car. Will use again when I have to ship the car back east next year.
5.0
Very easy transaction. Job was completed in a very professional manner. Car arrived on time and in 100% perfect condition.
5.0
You need shipping sorted on your car's... Look no more... You think of it, and they have it done already! Love their service!!!
5.0
After using other companies Bob Moran at shipacar was the best. He handled the entire process in a professional manner. This is the only company I will ever use
5.0
I live in Texas and purchased a classic car in Virginia. The seller suggested using Ship A Car and we were put in touch with Larry Farber at Ship A Car. Despite hiccups with the seller, Larry Farber worked with us in the most courteous, conscientious and professional manner and accomplished the delivery of the vehicle to me. I would highly recommend Larry Farber and would not hesitate to contact him and/or Ship A Car for future shipping needs.
5.0
Meredith was great! I tried two other companies and they couldn?t find a carrier. Meredith was honest and I had a carrier within the day! Totally recommend!
5.0
I had excellent service from them, I'm about to use them again & would recommend them 100%.
5.0
Very professional from start to finish. The booking agent (Len) was always available and reached out to me at every step of the process. The driver assigned to me (Jerry) was also an excellent communicator, took great care with my car and delivered it exactly as promised. I would definitely use this company again!
5.0
I had two vehicles shipped to California . One from Massachusetts and the other from Tennessee . The Shipping Coordinator named Kahii R was in charge of our account. He was thorough,professional and kept me appraised of the status of the vehicles. Each vehicle reach California safely and without blemish. I would strongly recommend Ship-A-Car if you are shipping a vehicle.
5.0
I worked with Janet R. at Ship A Car for two shipments. She and both drivers were great to work with! I happened to find the listing on the internet and was incredibly pleased with their service! Would highly recommend and I will use them again if I ever need car shipping services again in the future!
5.0
First time I used Ship a Car, they are very professional. Danny was my transport coordinator, and he was very friendly and courteous . He answered all my questions very professional. We were notified when the driver would pick up the vehicle in California and also when they arrived with it in Florida. We are very satisfied with their service. Thank you very much and we will be using this company in the future. This company is very highly recommended ,I personally want to thank Danny for this great experience.
5.0
I have been in the Automotive business for quite some time and have never had such a great experience dealing with Ship A Car, Inc! Had a rush pickup of 4 2021 Land Cruisers based in MS and needed them delivered to GA. Called them on Tuesday afternoon within an hour they called me back and had a transporter picking all 4 of them up and were at my door Wednesday morning!!! Absolutely the best service and communication ever. Ship A Car, Inc is our go-to person for all our transportation needs! Simply the best!!!
5.0
Ship A Car saved me from a horrible experience. I had put a deposit in and waited a month and a week with another company. With Ship A Car I didn't have to put down a deposit until they had a driver for me, which was within 24Hrs. Quinten Putnam had fabulous customer services and was always available to talk. I never got the runaround and didn't have to wait. Car went from Texas to Florida in 5 days. I'd still be waiting with the other people.
5.0
I have dealt with Bob Moran on several occasions and he is outstanding in terms of getting a truck quickly and at a very reasonable rate... always a pleasure to deal with ..
5.0
Communication - Commitment - Deliver Since day 1 the communication, price, service has been perfect. This is the second time that I need this type of service and decide to use another company since my first experience was not easy. I give myself the opportunity to try SHIP A+
5.0
I had my car and motorcycle shipped from Baltimore, Maryland to Fort Lauderdale Fl. My agent was Lawrence Knapp. This was my first using a shipping company and Lawrence made this experience very stress free. He was available every time I called and was very eager to answer all my questions. Also, the driver they chose was very experienced in shipping motorcycles and a great communicator. Thanks again Lawrence!!!!
5.0
My experience with Ship A Car and with the driver was very good. I thought the cost was a little high but the rep I dealt with, Doug, was outstanding.
5.0
Ship A Car was awesome all around. Great from beginning to end. Will recommend their car shipping services to everyone I know.
5.0
Dana at Ship A Car was awesome to work with. She was very polite, thorough and exhibited great attention to detail. I'd highly recommend her and Ship A Car to anyone in need of vehicle transporting. And the price was right in line with the market.
5.0
Shipacarinc.com is a very good company i am not a review writer type a guy but for this company i had to write one for them shipped car from TX, to MA They sent a professional driver to pick up my car got their safely, their price is fair while other guys offer you a low price i would not go with them. I will be using this company again in the future worked with guy named Willie who was more than professional.
5.0
I would use Ship a car again this was my first time using this type of service and they said they would have my vehicle delivered Sunday maybe Monday afternoon. It was delivered a few days earlier on Friday afternoon so I have a lot of RESPECT. A job well done.
5.0
Bob was awesome. Got the Car shipped quickly and professionally, delivered with out incident. For less than originally quoted.
5.0
Cameron B. with ship a car, Inc. Was excellent and staying in touch with me throughout the process. The driver of the carrier was polite and experienced.
5.0
I used Ship a Car to ship my car from Long Beach to Hawaii. My car was picked up on time and everything went smoothly, and the rep that I dealt with, Howard H., was very responsive and helpful through the whole process.
5.0
Having never shipped a car in the past I was unsure what to expect. My experience with this company could not have been any better. My transport coordinator, Bob M., answered my numerous questions and put me at ease as what to expect. I could not have asked for a smoother transaction. Everything went exactly as I was told it would.
5.0
Recently we had an opportunity to have our vehicle transported to an auction out of state. We dealt with Bob Moran of your company and was totally pleased with his response. He followed the procedure to the very end and kept us informed daily. We would definitely recommend your company in the future.
5.0
I just want to say how I appreciated Reginald's flexibility and professionalism. He's great. He went out of his way to pick up my car Saturday as Sunday was impossible for me. He also has delivered early which helped. He called to keep me informed. Keep him at the top of your list. Thank you also for following up Monday and sticking to your quote. I wish I could say the same for the moving company. Thank you, Danny.
5.0
Ship A Car treated my needs in the utmost professional and personable way. I would definitely use them again if I need this service and refer them to any of my friends and family. Thank you Meredith for all of your help.
5.0
Bob with Ship A Car was extremely helpful and responsive during the process! He walked me through it step by step and made sure my vehicle was taken care of and delivered! I was shocked at how quickly they got the job done! I was referred to Bob at Ship A Car from a colleague who works in a car dealership and uses them regularly. I can see why! Thanks again Bob!
5.0
I worked with Justen to ship my car from Michigan to California, he is very kind and patient and the communication is great throughout the process. My situation is a little bit special, in early May, I made a deal with Justen that the release date will be July 10th, however, on June 19th, my schedule has changed and I need my car to be transported as soon as possible. After I told my concerns to Justen on June 19th morning, he replied a few hours later saying that he has arranged a driver and my car is ready to be picked up this afternoon!!! Great thanks to Justen and my car arrived at California on June 23th! I gave him difficult circumstances, but his professionalism made it a easy move. Although Ship a Car Inc is more expensive than others, but if you think of their service, it is totally worth the price! And in Ship a Car Inc, if you are looking for a smooth and worry-free transportation process, Justen is your man!!!
5.0
Pepper Long is a dedicated worker that stays on the phone until her customers needs are met. Not only is she courteous, professional, and a joy to deal with, but her time is used wisely and she arranged for my '47 Indian chief to be delivered ahead of schedule with a professional driver, keeping me in the loop as to where and when the arrival would happen. The Indian was secured greatly covered in blankets with not a scratch on it. Ask for Pepper and rest assured you'll be in good hands!
5.0
Great service! They were the only shipper who quoted me and delivered on transport in less than 3 days. Would use their service again.
5.0
Great people, great service. Janet is a true professional and great to work with. The follow up is truly outstanding.
5.0
Ship A Car has been great. We've used them multiple times. We've shipped my cars back east multiple times for various trade shows, and then we've had them returned. They've been able to meet and exceed every shipment that we've had. So, I'm very pleased with them. Their communication was very precise and reactive. So, they had a quick response time.