The US has Many Beautiful Roads; here are the Best for Bike Rides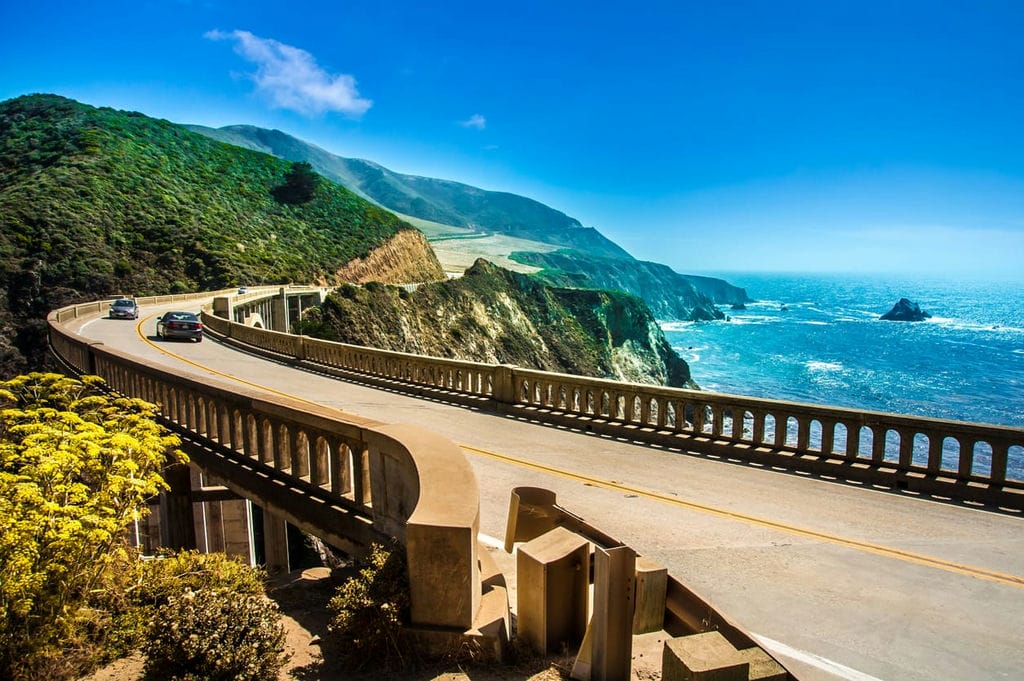 California's Pacific Coast Highway
The Pacific Coast Highway, or PCH, is a road along the western coast of the United States. It runs from California to Washington state and passes through some incredible scenery. The most scenic part of the route is between Monterey and San Francisco but it's not just about beautiful views; there are also plenty of places to eat and stay along the way if you want to make a vacation out of your ride.
The PCH is 2,500 miles long. It starts in Leggett at Highway 1 and heads east until it hits Astoria, Oregon. On its way, there are countless beaches as well as state parks where you can stop for lunch or a picnic before heading back out onto Highway 1 again towards Washington State (or north). Make sure to bring sunscreen because many parts are exposed with no shade at all.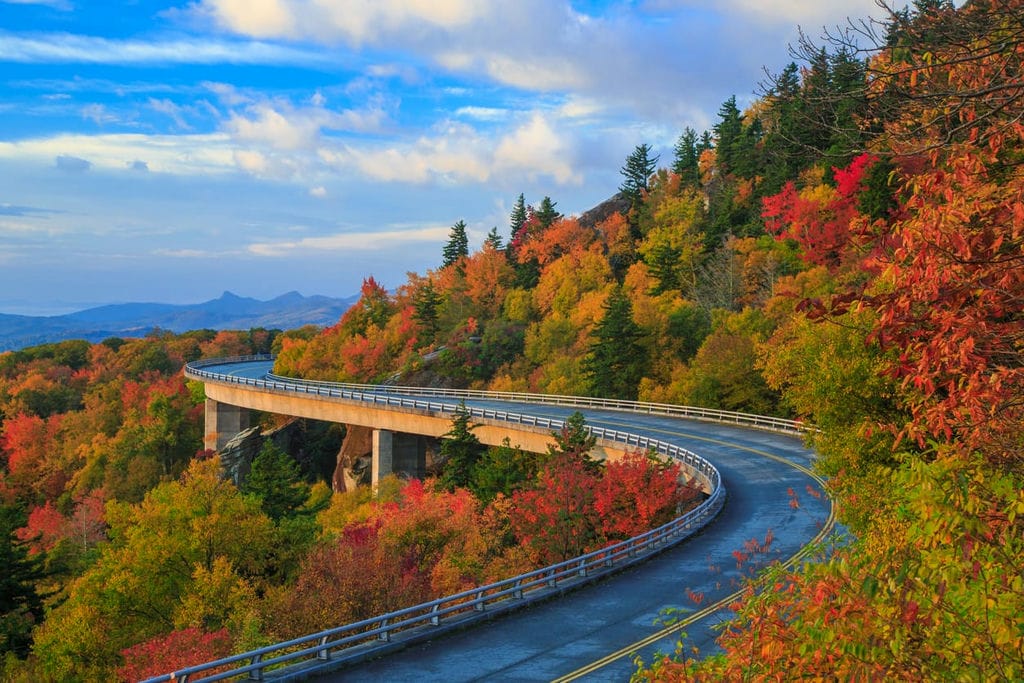 North Carolina's Blue Ridge Parkway
The Blue Ridge Parkway is a 469-mile road that runs through Virginia and North Carolina. The Parkway travels through several mountain towns, including Roanoke, North Carolina. Other notable stops include Waynesboro, Virginia; Roanoke Mountain (Virginia); Asheville (North Carolina); Mount Mitchell State Park and Black Mountain Campground (both in western North Carolina). There are many places to stay along the way if you want to spend more than one night there.
The Blue Ridge Parkway is one of the most scenic drives in the United States. It's a beautiful drive through many different landscapes, including mountains and forests. It's highly recommended if you have time while visiting Virginia or North Carolina.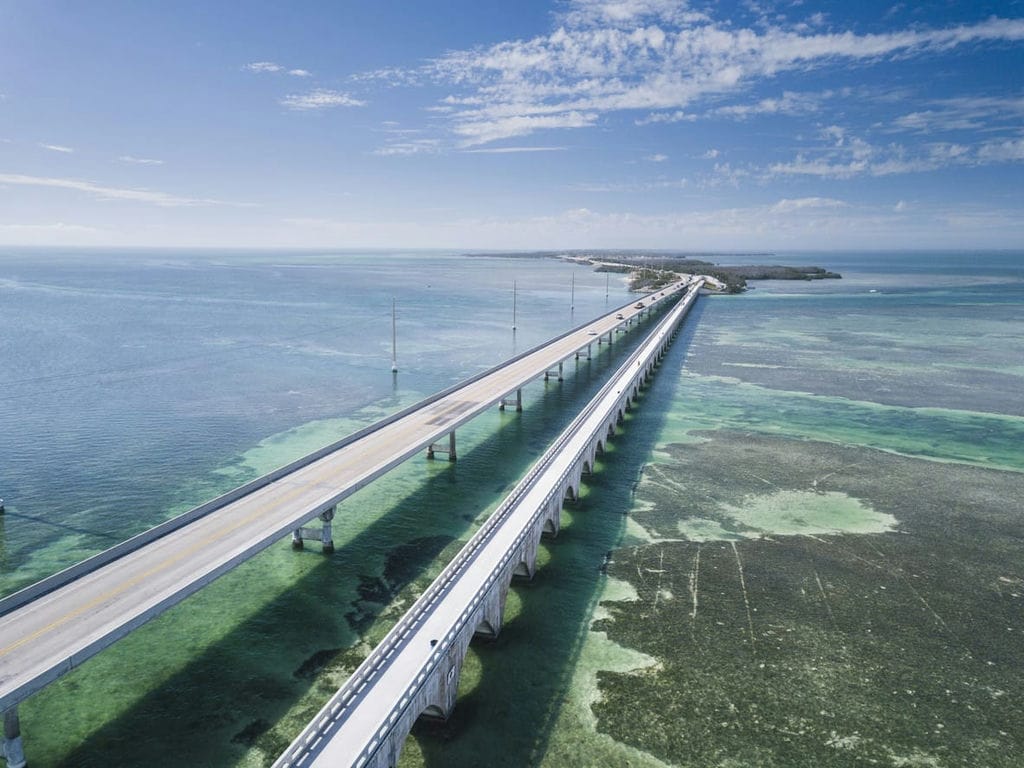 Florida's Overseas Highway
The Overseas Highway is a popular route for motorcyclists and other travelers who want to enjoy the stunning beauty of Florida. The highway is also known as the Keys Overseas Highway, and it was built in 1938 by President Franklin D. Roosevelt as part of US 1.
If you want to get away from it all, this is the ride for you. On the Overseas Highway, you'll have no shortage of activities to keep yourself busy. You can go fishing or kayaking in search of manatees and dolphins. Or take a nature walk through some of Florida's most beautiful parks and forests, the best way to enjoy them Of course, if seeing the sights isn't enough to keep you entertained while on your bike ride, there are plenty of places where you can stop off at roadside attractions or restaurants along the way.
The best part about this route? It's not just one road—it's an entire highway system built on top of the water! That means there will be plenty more places to explore once we reach our final destination: Key West. The best way to enjoy the Overseas Highway is with a bike. It's an experience in itself, and it'll give you the freedom to explore at your own pace while taking in all of Florida's natural beauty.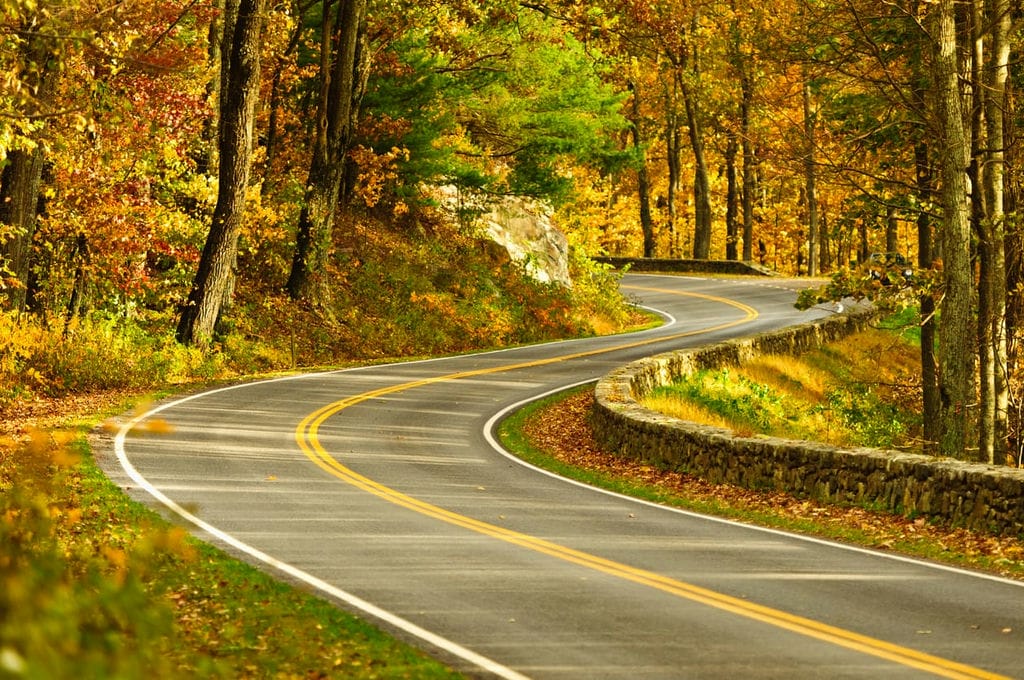 Virginia's Skyline Drive
Skyline Drive is a scenic road located in Virginia. The road winds its way through Shenandoah National Park and offers majestic vistas of the Blue Ridge Mountains. It has been recognized as one of the most beautiful drives in America by numerous publications, including National Geographic and Motorcycle Cruiser Magazine.
The road's beginnings date back to 1924 when Congress authorized its construction as part of a nationwide system of scenic roads. It was created so that people could enjoy this beautiful landscape while driving or riding their bikes through it on weekends or vacations (this was before cars had air conditioning systems).
Today, these activities are still popular today, making Skyline Drive a very popular destination for motorcyclists from across the country who want to explore all that it has to offer.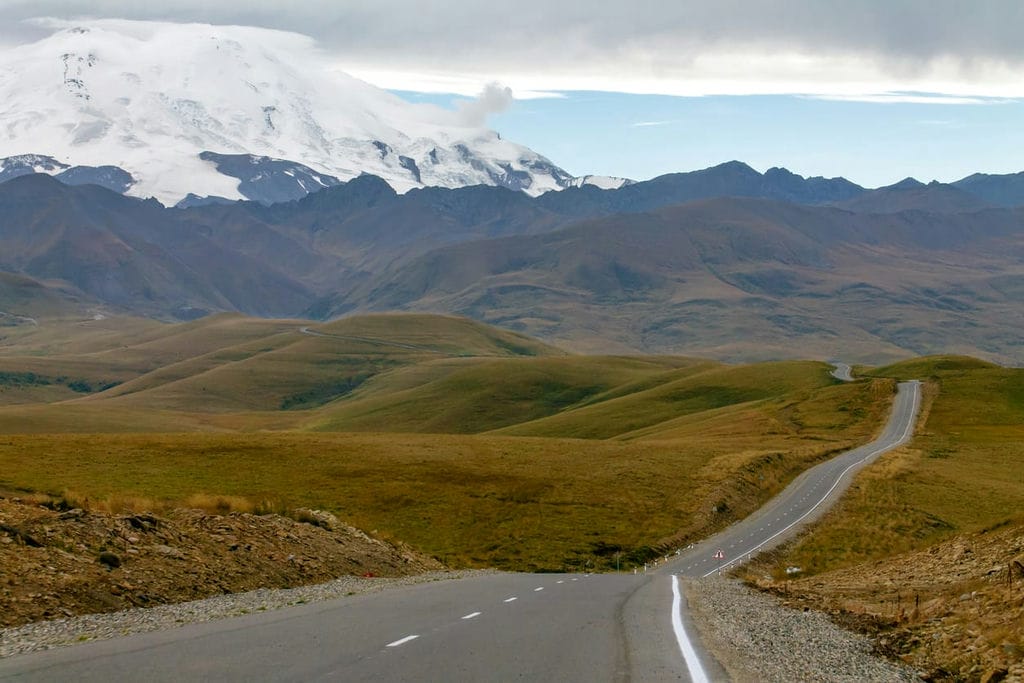 Utah's Bear Lake Scenic Byway
The Bear Lake Scenic Byway is a scenic byway located in Cache Valley and the Wasatch Mountains in northern Utah. The route traverses through southern Idaho, following U.S. Route 89 and U.S. Route 91 north into Utah, where it then joins Utah State Route 25 and continues northwest to Bear Lake.
Bear Lake is the largest freshwater lake in the Rocky Mountains, with more than 150 miles (240 kilometers) of shoreline stretching along its perimeter encompassing approximately 30 square miles (78 square kilometers). It's surrounded by acres of pine forests and meadows full of wildflowers that burst into bloom during springtime.
The unique ecosystem of the lake is home to many species, including the Bonneville cutthroat trout. The Bear Lake scenic byway also passes through several small towns and cities along its route.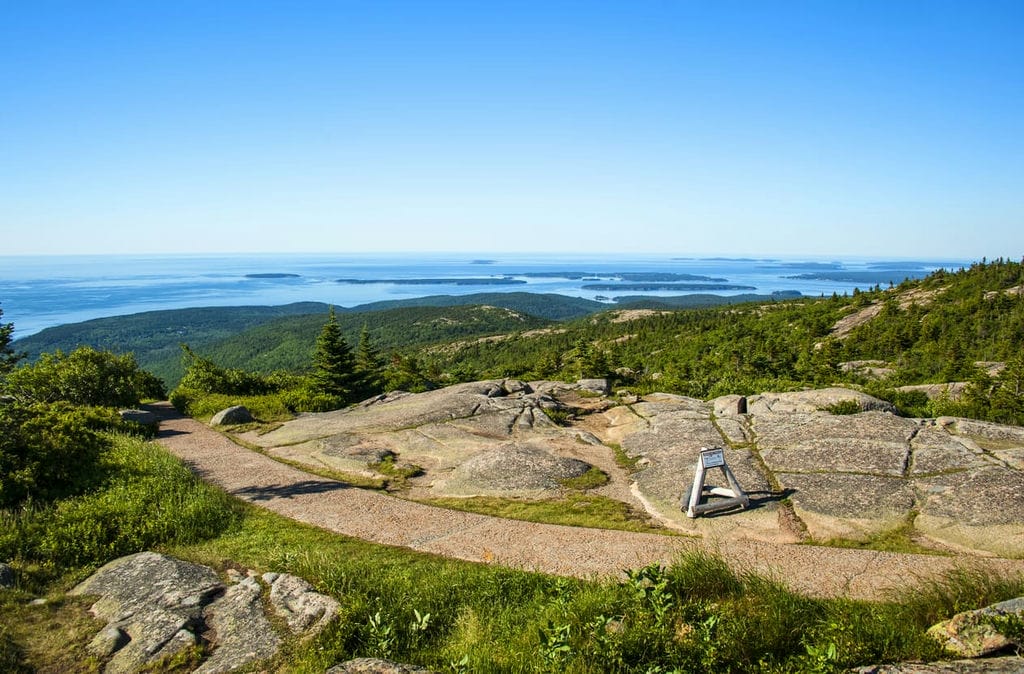 Maine's Mount Desert Island Loop
Maine's Mount Desert Island Loop is a scenic road that links Acadia National Park to the town of Bar Harbor. This route, which has been recognized by USA Today as one of the best motorcycle roads in New England and by Motorcycle Consumer News as one of the top 10 rides across America, can be ridden on any type of bike, cruiser, sport bike or touring machine.
The scenery provided by Acadia National Park is unforgettable: mountains and forests set against an ocean backdrop create breathtaking vistas that make this trip one you won't soon forget.
The Mount Desert Island Loop is a great ride for any rider. It's an intermediate-level route that offers the opportunity to experience some of the best riding Maine has to offer. The loop is approximately 120 miles long, so plan accordingly based on your desired distance and time frame.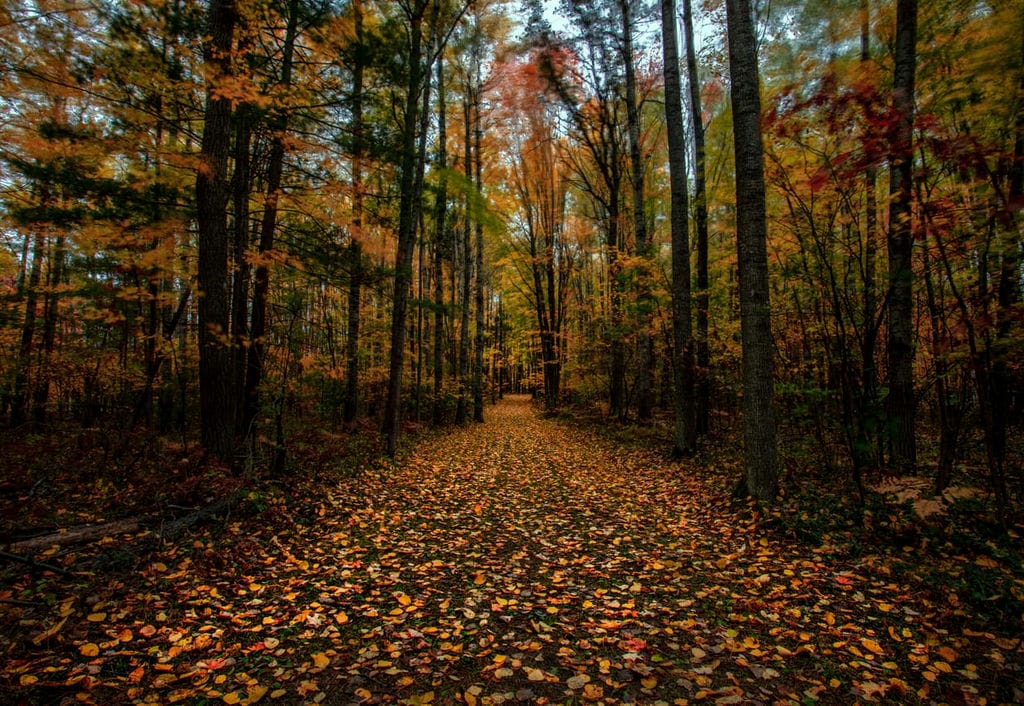 Michigan's Tunnel of Trees
The Tunnel of Trees is a unique stretch of the Huron River that runs between 15 and 20 miles long. It's one of the most scenic drives in the country and is located in Michigan. Truly a sight to behold, this drive takes you through an area where trees have been planted for decades on end and now creates a tunnel-like effect as you pass through them.
The tunnel of trees is located along the Huron River and stretches from Ann Arbor to Ypsilanti, Michigan. It's filled with beautiful trees that have been planted for decades on end, creating a tunnel-like effect as you pass through them. There are many places to stop along the way and take in this natural beauty.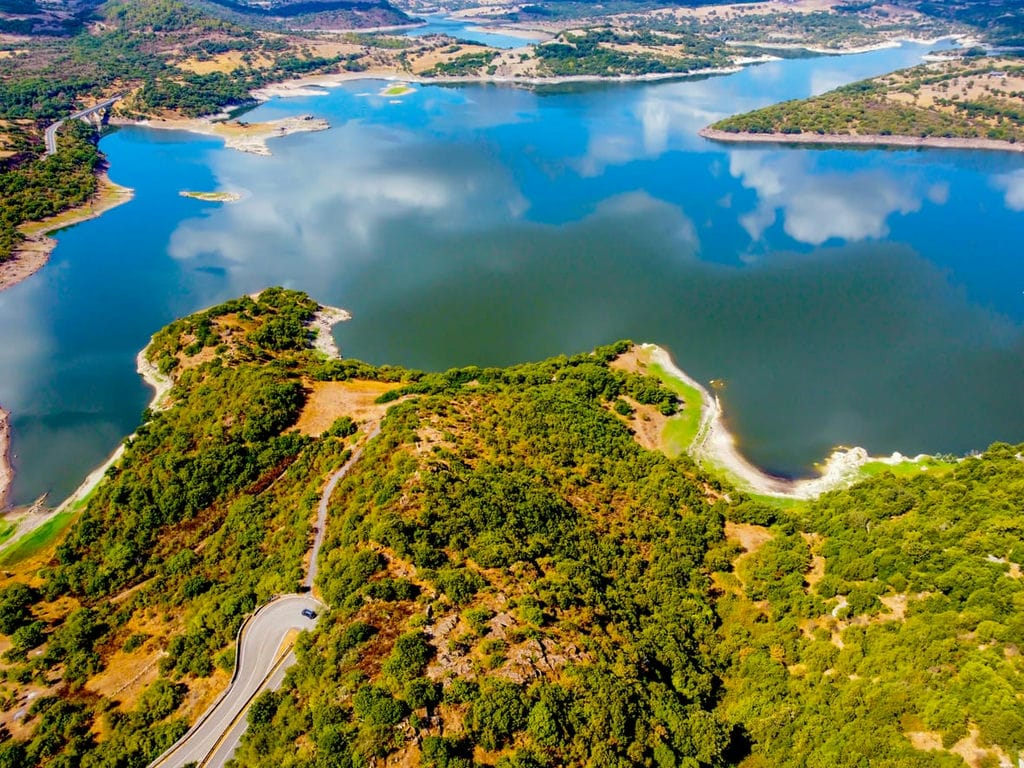 Georgia's Lake Rabun Loop
The Lake Rabun Loop, located in northeastern Georgia, is a 100-mile loop around Lake Rabun. The route passes through the Chattahoochee National Forest and the Blue Ridge Mountains, as well as the North Georgia Mountains.
This is one of the most popular cycle routes in Georgia, and it's also one of the most challenging. The route passes through some of the most beautiful parts of the state, including Tallulah Gorge and Lake Burton. The scenery can be breathtakingly beautiful at times, but there are plenty of hills to keep you on your toes.
Beartooth Highway, Montana and Wyoming
The Beartooth Highway is also one of the most scenic in the country. It's a mountain road that goes through the Beartooth Mountains in Montana and Wyoming, providing breathtaking views of this rugged landscape. The highway is just under 100 miles long and has been called "the best motorcycle ride in America" by Motorcyclist Magazine. It was also featured on many TV shows such as Top Gear and Biker Build-Off because it's such an awesome ride.
If you want to get a full appreciation for what we have here on Earth, then I highly recommend taking this trip on your motorcycle. You won't regret it.
The ride is mostly downhill, so it's not too difficult. There are a few climbs along the way that will make you work for it though. It's also important to note that this road has a lot of traffic on weekends during the summer months, and it can be hard to find parking at some of the pull-offs.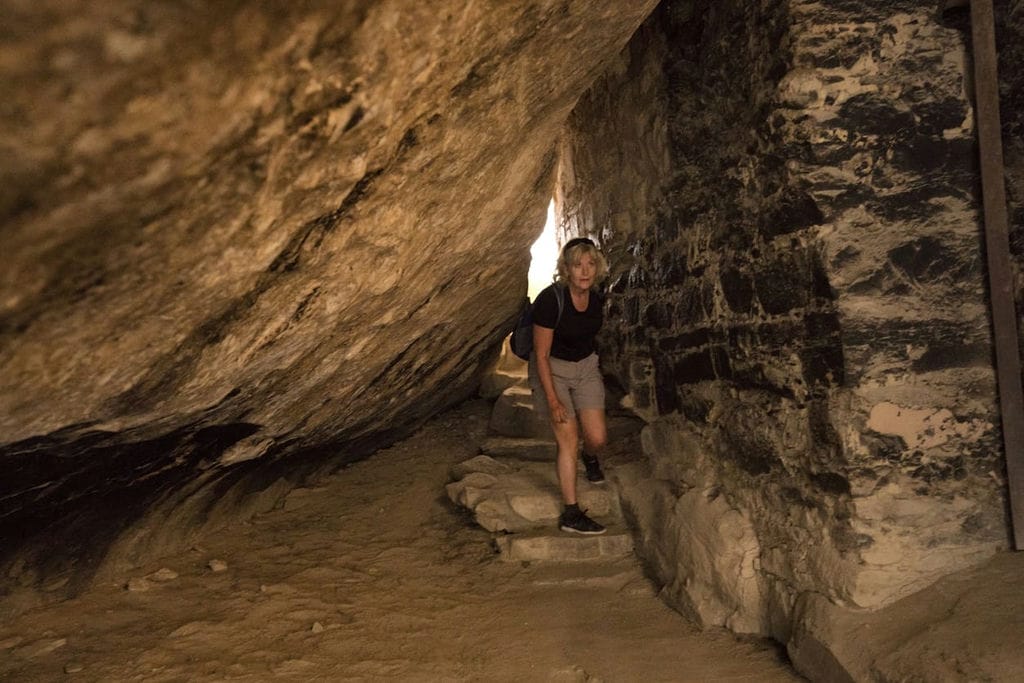 Colorado's Trail of the Ancients
In the southwest part of Colorado, the Trail of the Ancients is a loop that stretches for about 300 miles. This route passes through three national monuments and over 50 wilderness areas. You'll see panoramic views at every turn, with vistas stretching from the San Juan Mountains to Mesa Verde National Park in the east and majestic sandstone formations like those found in Canyon de Chelly National Monument in Arizona.
The Trail of the Ancients offers a variety of opportunities, including day hikes and backpacking trips. If you're looking for an overnight stay, consider camping at sites like Sand Creek Campground in Mesa Verde National Park, where you'll have access to water spigots, toilets and picnic tables. For those who prefer staying in hotels or other accommodations along their route, there are plenty of options available in cities like Durango and Cortez.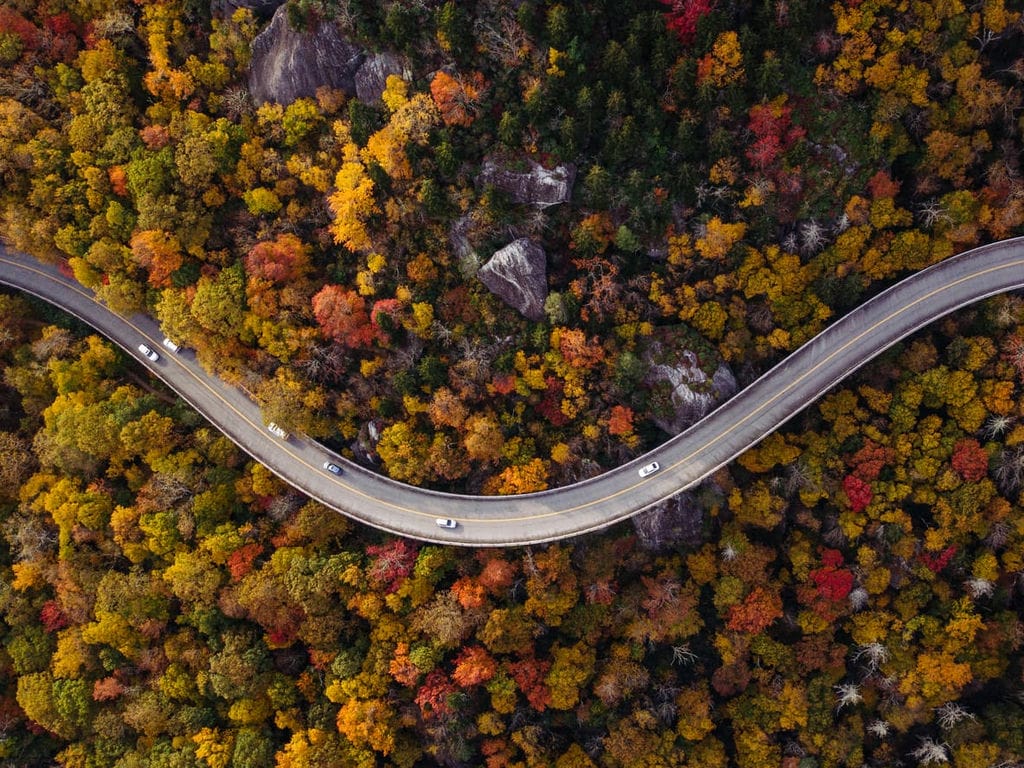 The Blue Ridge Parkway, North Carolina and Virginia
The Blue Ridge Parkway is the most visited national park in the United States, with over 15 million visitors every year.
It's 469 miles long and runs from Shenandoah National Park to Great Smoky Mountains National Park.
Most of its route follows the Blue Ridge Mountains, and it offers some of the best views in America. There are scenic overlooks for you to stop at along your drive that give you a glimpse into this beautiful landscape.
Also, there are many hiking trails along its length that lead you through forests and even up mountains.
The parkway is divided into nine sections, and each has a different character. There are many overlooks along the way, so you can stop and take in the view whenever you want. You can also hike some of the trails to get a closer look at the beautiful forested land that surrounds you. One of my favorite parts of driving through Shenandoah National Park is stopping at Skyline Drive, which is an old road that runs parallel with the parkway.
It gives you a chance to get out of your car and walk around on land that has been preserved as beautiful as it was centuries ago. You'll find yourself surrounded by trees and wildflowers, with only the babbling of small streams breaking through the silence.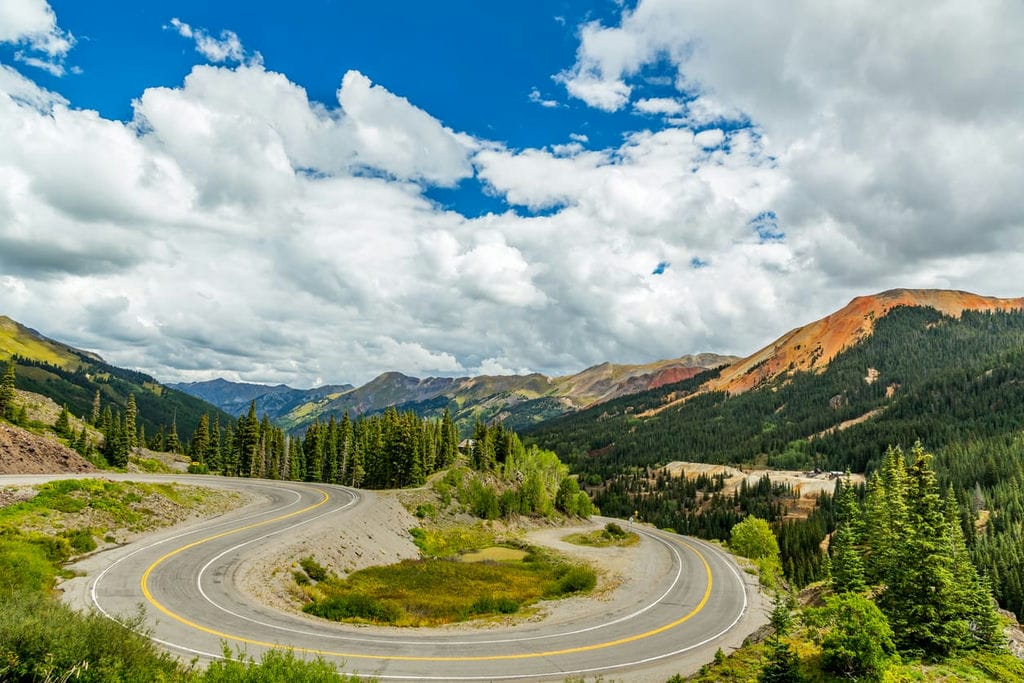 The San Juan Skyway, Colorado
This is one of the most scenic drives in the country, and it's a very popular route for motorcyclists. Along the way, you'll have plenty of opportunities to stop and take photos. But be careful: this ride can be dangerous if you're not paying attention. It takes place on narrow mountain roads with no guardrails, so keep your eyes peeled for oncoming traffic at all times.
If you're looking for an adrenaline rush but don't want to drive yourself, consider bringing a friend along with you on this journey. You'll have someone else there to take videos or photos of your ride through some truly breathtaking scenery.
If you're looking for more than just a photo op, consider taking a quick detour into the small town of Nederland. It's only about two miles from the beginning of your ride and offers plenty of places to get food or drink. There are also several shops where you can purchase souvenirs and local crafts. And if you're feeling adventurous, some hiking trails lead up into the mountains surrounding this small Colorado town.

The Santa Monica Mountains, California
The Santa Monica Mountains are a mountain range in Southern California. They run roughly parallel to the Pacific Ocean, from Malibu in the west to Hollywood Hills in the east, and extend from Santa Monica Bay and Topanga Canyon on their north side into Ventura County on their south side. The highest peak in Los Angeles County is Mount Baldy at 10,064 feet (3,058 meters).
The Santa Monica Mountains contain many of LA's most popular hiking trails, including Topanga State Park Trail and Tramway Canyon Trail. They also include urban parks like Runyon Canyon Park, which gets its name from author Frank Norris' novel "The Octopus" (1901), set amongst these mountains.
The Santa Monica Mountains are a mountain range in Southern California. They run roughly parallel to the Pacific Ocean, from Malibu in the west to Hollywood Hills in the east, and extend from Santa Monica Bay and Topanga Canyon on their north side into Ventura County on their south side. The highest peak in Los Angeles County is Mount Baldy at 10,064 feet (3,058 meters).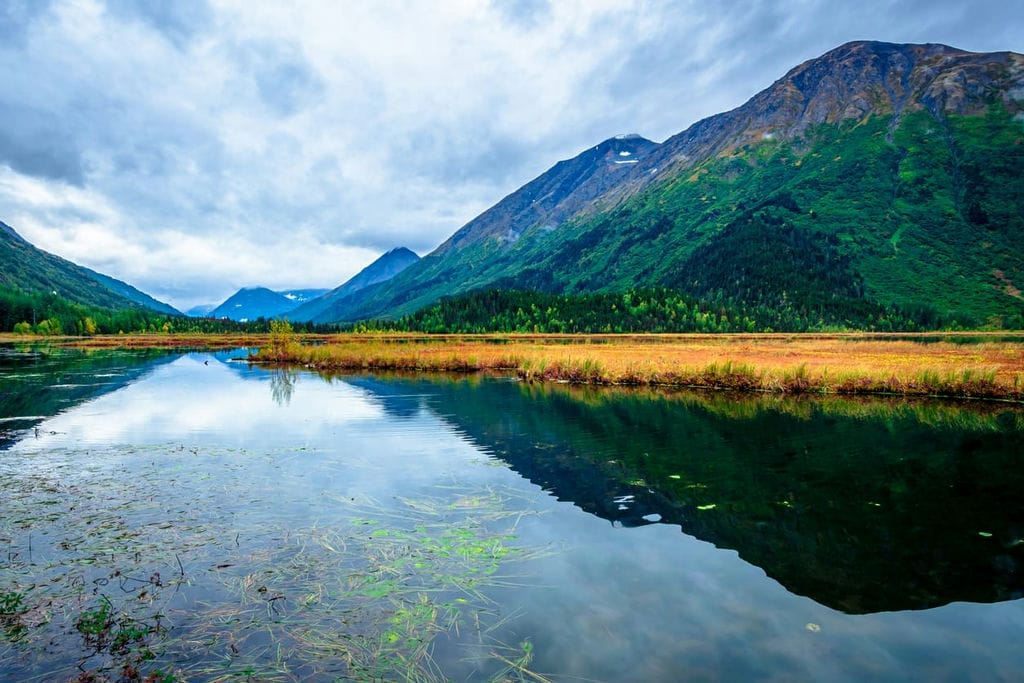 The Sterling Highway, Alaska
The Sterling Highway is a road in Alaska that runs from the south of Anchorage to the north of Fairbanks. It is part of the Alcan Highway, which connects Anchorage and Fairbanks, and it was named after Charles W. Sterling, who was the governor of Alaska from 1923 to 1925.
The road has over 700 miles (1125 km) of total length and is considered one of the most scenic rides in America because it takes you through some beautiful territory as well as by some interesting landmarks like Denali National Park and Denali State Park (home to Mount McKinley).
The road is mostly two lanes and you will find some stretches where it is only one lane each way. It also has several tunnels, including the famous Moose Creek Tunnel, which is about a mile long.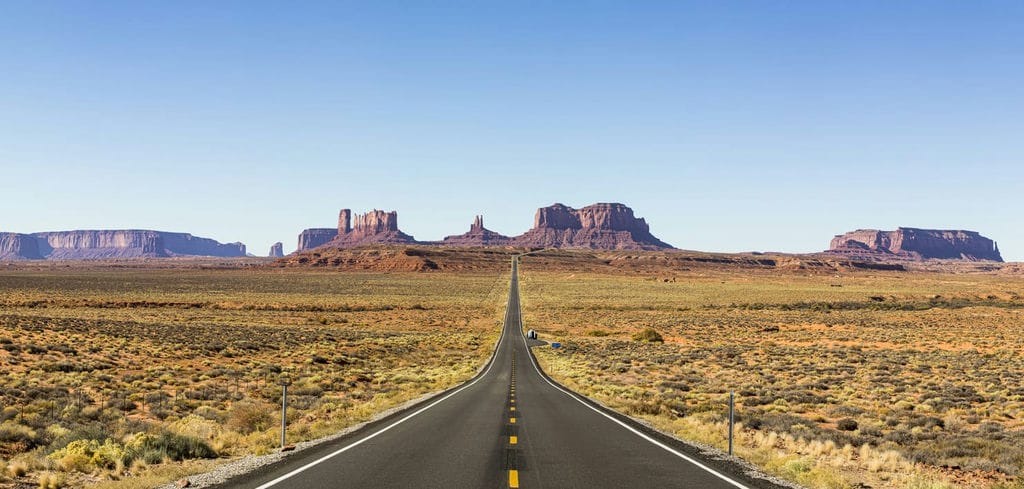 Route 66, Illinois, Missouri, Oklahoma, New Mexico, Arizona, and California
Route 66 is a 2,448-mile-long highway that runs from Chicago to Los Angeles. This road was built in 1926 and became the first paved road across the United States. It was decommissioned in 1985.
Route 66 has been in several movies as well as featured in many songs. The best way to enjoy this ride is by taking your bike and touring around it while enjoying different attractions along with taking photos of these places so that you can remember your travel forever.
The Best Route 66 Attractions: Grand Canyon National Park – This is one of the most popular and beautiful parks in Arizona. It is located on the Colorado River and has a lot of attractions including a Skywalk that allows you to walk on the glass around 100 feet above the ground.
The Tail of the Dragon, Tennessee and North Carolina
The Tail of the Dragon is a must for any motorcyclist, as it's one of the most popular rides in the country. The highway runs through Tennessee and North Carolina, and it's filled with curves and twists that will keep you on your toes. The road is also very narrow, so you'll need to be careful when driving.
The ride itself is about 100 miles long, but there are several places along this route where you can stop and take in some amazing scenery while riding your motorcycle (or even on foot). One such place is Deal's Gap, a mountain pass that has beautiful views over nearby valleys. This section of road is often referred to as "America's Most Dangerous Road," because of its high number of accidents caused by inexperienced drivers who aren't used to its sharp turns or steep drops into valleys below them.
While there are many more scenic motorcycle rides to be found across the country, these are some of our favorites. If you're looking for an adventure and want to see something new, consider one of these rides and Ship A Car, Inc is there to help transport your motorcycle from one destination to another. Just so you can enjoy the stunning views and unique experiences that you won't find anywhere else.
Conclusion
Motorcycle riding can be an exciting way to see the beautiful country we live in, and there are many great scenic motorcycle rides in the USA that you can take advantage of during your travels. Whether you're on the west coast or east coast, this list of scenic motorcycle rides across the country will help keep your ride interesting and enjoyable, rather than monotonous like the rest of the cars on the road.