Individual, Business, and Specialty Transport Services in the City of Chicago
SAC specializes in offering specialized shipping services to meet the particular needs of companies of all sizes. Our devoted staff is committed to providing first-rate service from the initial point of contact until the point of delivery, regardless of whether you require car transfer, ordinary freight shipment, or the transportation of huge equipment. You may relax knowing that your shipment is handled expertly at every stage.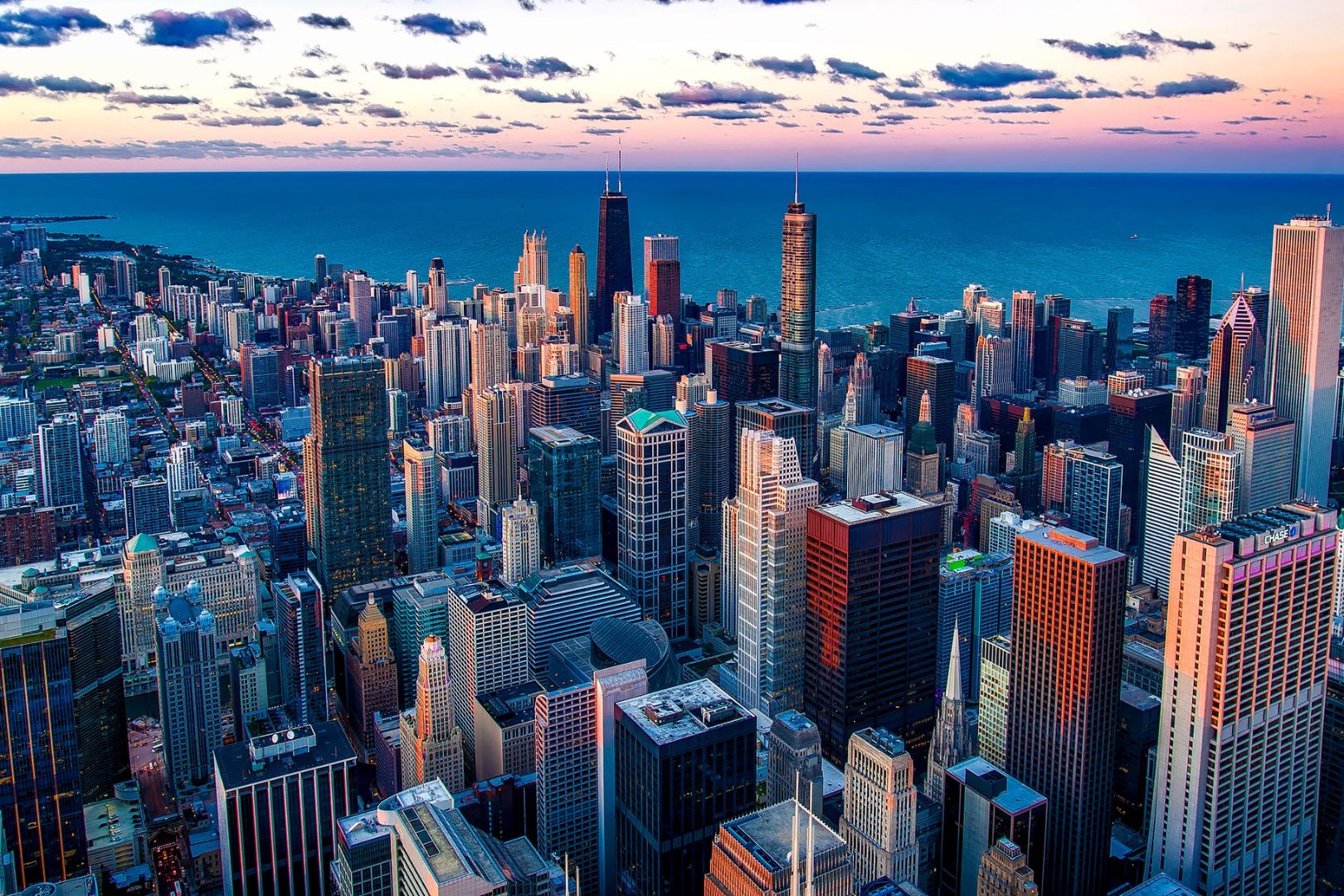 Individual Shipping
Ship A Car, Inc. provides customized services to meet the specific needs and demands of every one of our customers. We would be more than happy to walk you through each stage of the shipping procedure and make sure you feel comfortable doing so.
The following are some of the individual services we provide at SAC:
Car transport for travel nurses/physicians
Golf cart shipping
ATV/UTV/Side by Side shipping
Motorcycle shipping
Student car shipping
Military vehicle shipping
Seasonal car shipping
Cross-country vehicle shipping
Open and closed carrier options
Classic car shipping
Exotic automobile shipping
We offer transportation services in both open and enclosed shipping. The enclosed shipping option is excellent for delivering costly and delicate goods because it provides greater protection to the goods being transported. However, open auto carriers might be preferred if you're trying to save money, especially if you're shipping relatively inexpensive goods. Snowbirds need not worry, as we have excellent seasonal shipping experience. We also provide great discounts within each shipping category.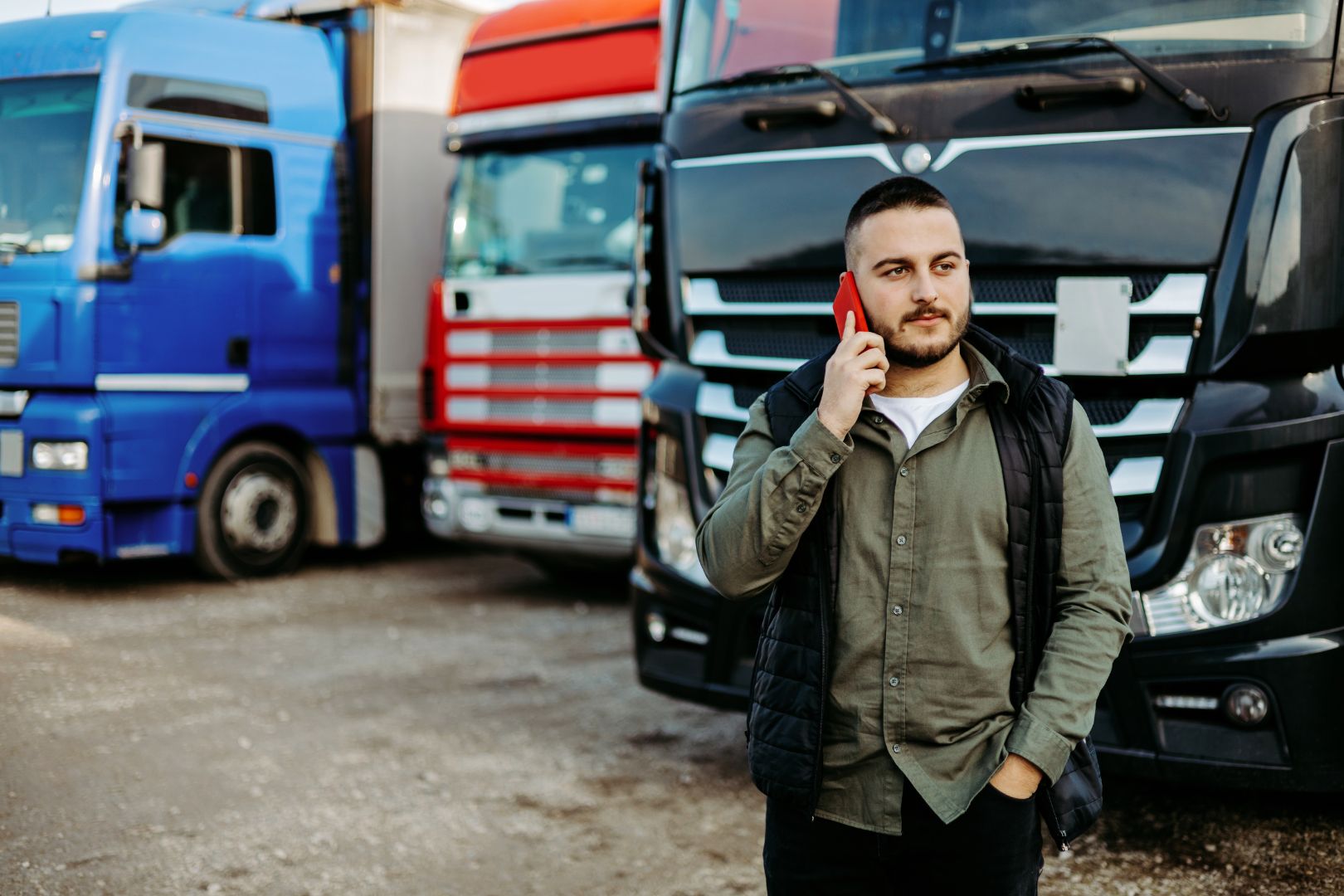 Business Shipping
Ship A Car offers different transportation services to a wide variety of businesses, particularly corporate clients, dealerships, and those in the automotive industry. We offer relocation services to make the experience considerably easier for all involved. We do not upfront payments for services.
We have the knowledge and resources required to transport fleets of any size to and from any location. Also, we can disperse the units to different preferred locations or job sites. We prioritize the safety of your property and we take measures to make sure your vehicles will be delivered to you in their original condition.
Ship A Car, Inc. offers vehicle transportation businesses for dealerships. In most cases, dealerships are the only ones with access to auto auctions; this can be challenging for dealerships who need to relocate a handful of vehicles at the same time. SAC makes it simple for dealerships to transport these vehicles where they are needed. We consistently complete deliveries satisfactorily and on time.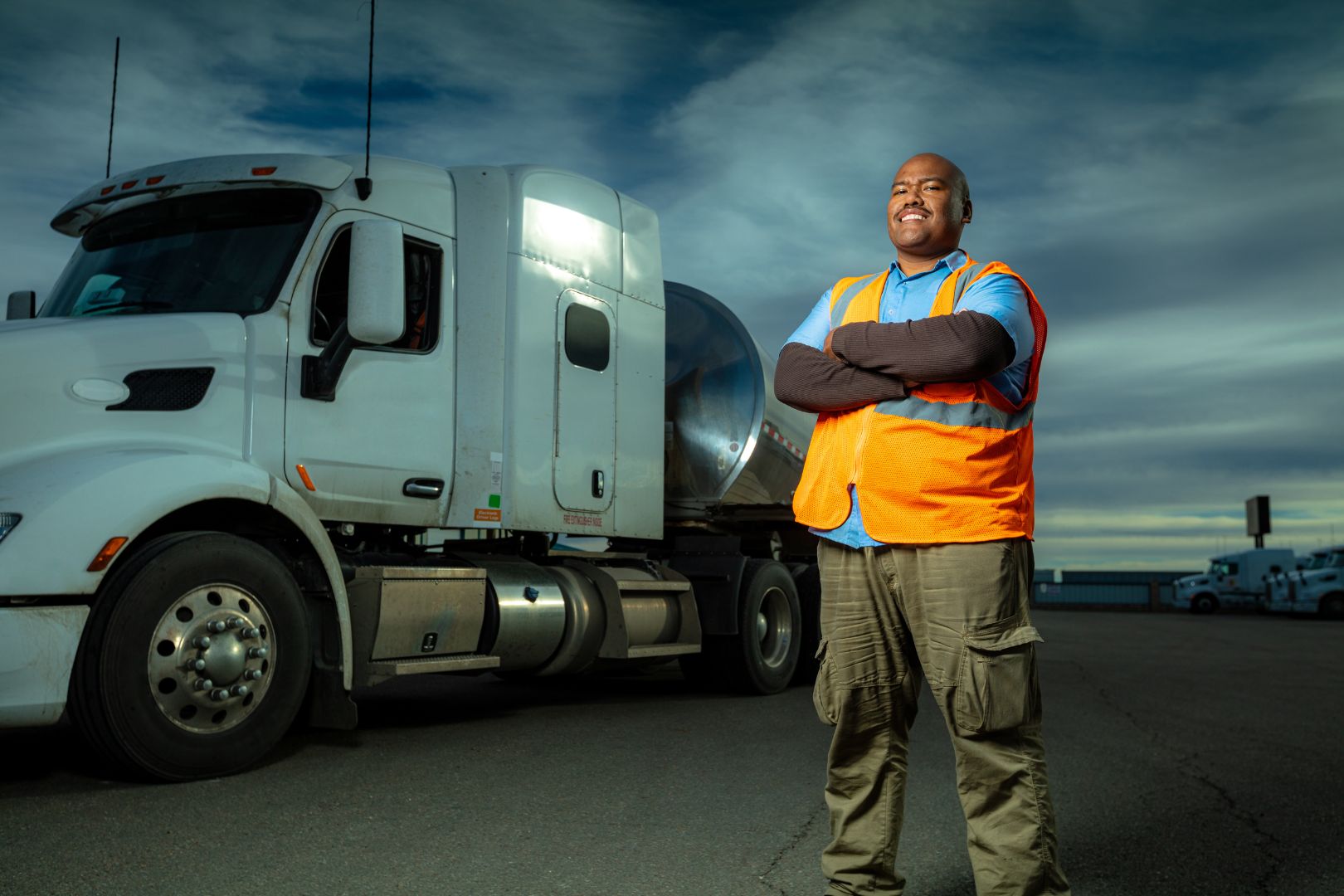 Specialty Transport Services
SAC offers one of the most affordable heavy equipment transportation services. Your equipment will be managed by qualified professionals with extensive knowledge. Our carriers can transport heavy vehicles like bulldozers, dump trucks, backhoes, tractors, and dump trucks. We also transport a wide range of mining and construction tools, including compactors, asphalt paving machinery, miners, scrapers, graders, loaders, pile drivers, and much more.
Everything You Need to Know About the City of Chicago Illinois
In 2018, Chicago, Illinois had a population of 2.71M people with a median age of 34.9 and a median household income of $57,238. In Chicago, Illinois, between 2017 and 2018, the population declined from 2.72 million to 2.71 million, a -0.386% decrease, but the median household income grew from $55,295 to $57,238, a 3.51% increase. The number of inhabitants in Chicago, IL is 33.3% White Alone, 29% Black or African American Alone, and 28.7% Hispanic or Latino. 35.8% of the people in Chicago, IL communicate in a non-English language, and 89.7% are U.S. residents.
The largest universities in Chicago, IL are the University of Illinois at Chicago (7,605 degrees awarded in 2017), DePaul University (6,411 degrees), and DeVry University-Illinois (6,349 degrees).
The median property value in Chicago, IL is $271,600, and the homeownership rate is 45.7%. Most people in Chicago, IL commute by Driving Alone, and the average commute time is 33.5 minutes. The average vehicle proprietorship in Chicago, IL is 1 vehicle for every household.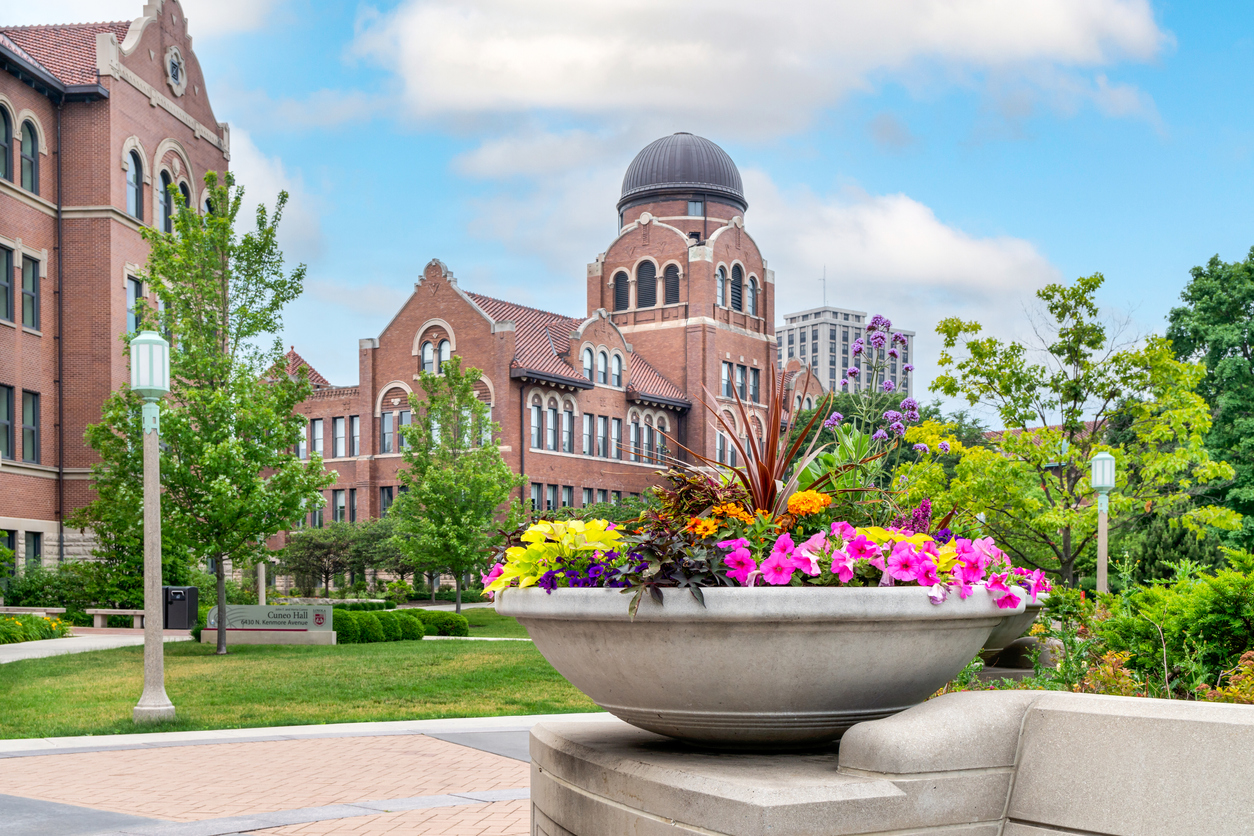 Education in Chicago
In 2017, universities in Chicago, IL awarded 61,544 degrees. The student population of Chicago, IL is skewed towards women, with 92,862 male students and 127,063 female students.
Most students graduating from Universities in Chicago, IL are White (25,708 and 46.7%), followed by Hispanic or Latino (10,587 and 19.2%), Black or African American (9,030 and 16.4%), and Asian (5,226 and 9.49%).
The largest universities in Chicago, IL by the number of degrees awarded are the University of Illinois at Chicago (7,605 and 12.4%), DePaul University (6,411 and 10.4%), and DeVry University-Illinois (6,349 and 10.3%).
The most popular majors in Chicago, IL are General Business Administration & Management (4,754 and 7.72%), Liberal Arts & Sciences (2,457 and 3.99%), and Accounting (1,587 and 2.58%).
The median tuition costs in Chicago, IL are $27,345 for private four-year colleges, and $7,957 and $15,915 respectively, for public four-year colleges for in-state students and out-of-state students.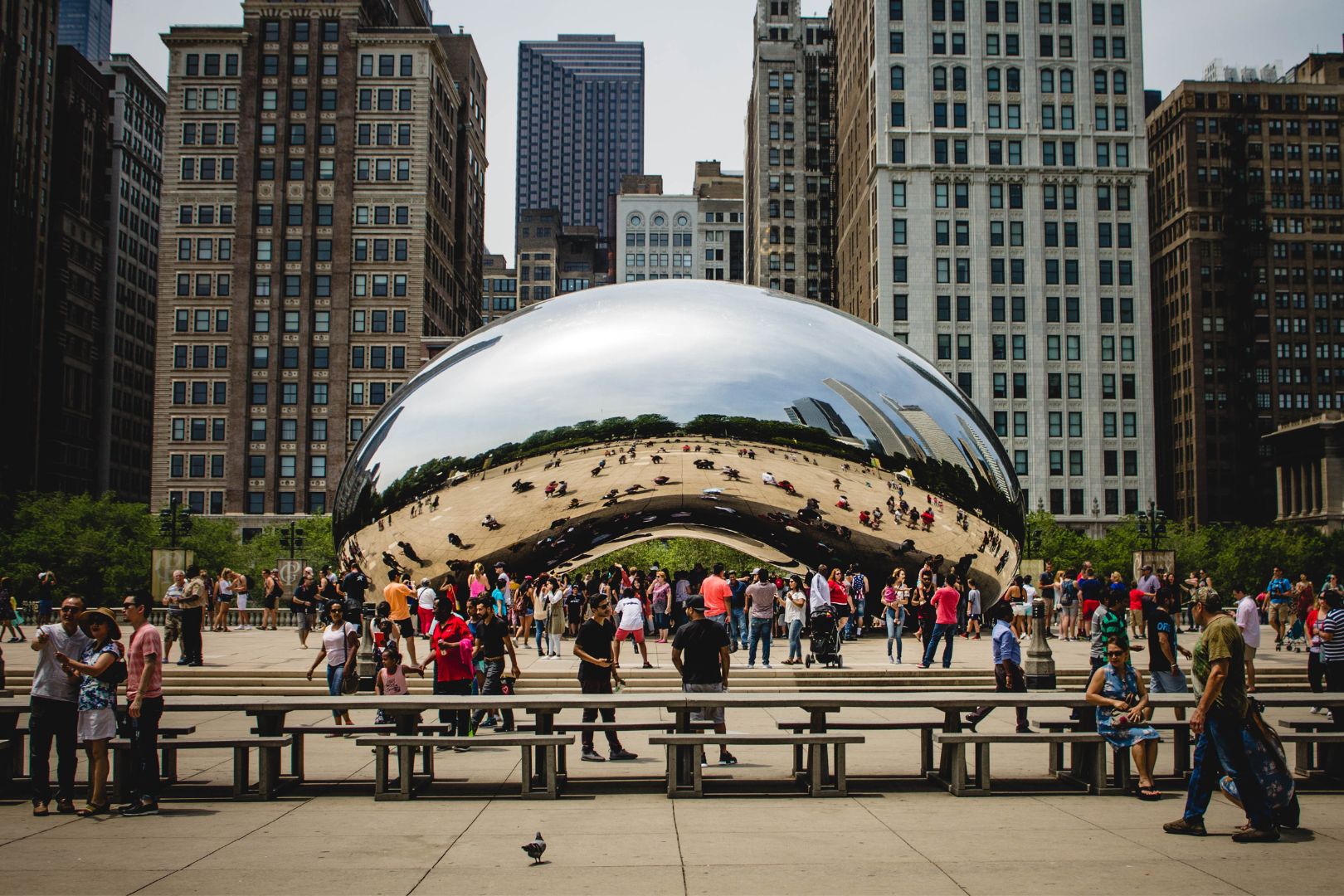 Economy in Chicago
The economy of Chicago, IL employs 1.37M people and Chicago has an unemployment rate of 4.4%. Chicago has seen the job market decrease by -0.2% over the last year. Future job development throughout the following ten years is anticipated to be 25.7%, which is lower than the US average of 33.5%. The largest industries in Chicago, IL are Health Care & Social Assistance (183,553 people), Professional, Scientific, & Technical Services (158,206 people), and Educational Services (135,976 people), and the highest paying industries are Mining, Quarrying, & Oil & Gas Extraction ($100,794), Finance & Insurance ($78,177), and Public Administration ($75,300).
Households in Chicago, IL have a median yearly income of $57,238, which is not exactly the median yearly income of $61,937 over the whole United States. This is in contrast with a median income of $55,295 in 2017, which speaks to a 3.51% yearly development.
Tax Rates for Chicago
Tax Rates can have a major impact on cost the Cost of Living. The following are the tax rates in Chicago IL:
The Sales Tax Rate for Chicago is 10.3%. The US average is 7.3%.
The Income Tax Rate for Chicago is 5.0%. The US average is 4.6%.
Income and Salaries for Chicago 
The average income of a Chicago occupant is $28,623 every year.
The Median household income of a Chicago inhabitant is $47,831 per year.