Is Buying a Car Online and Shipping It Yourself the Best Option
The thought of shopping for a car online can be exciting and a bit overwhelming at the same time. In some cases, car buying online and shipping it yourself can be the best option available to you if you're in the market for a new vehicle or used car. This can be especially attractive to those with bad credit who don't have access to financing through their bank or credit union and want to avoid getting into debt by paying cash up front.
Other dealerships and private sellers may require you to purchase extended warranties, special financing programs, or other services like financing or leasing their alternative fuel vehicles. These conditions often increase your final cost beyond what you'd pay if you choose to buy online via auto auction websites.
As there are so many variables involved, it's important to understand how this process works before you get into it. However, buying a car online and shipping it yourself isn't as simple as buying it at a local dealership, you'll need to also prepare your car shipping strategy as you buy. We've put together this list of the pros and cons as buyers guide for buying a car online and shipping it yourself.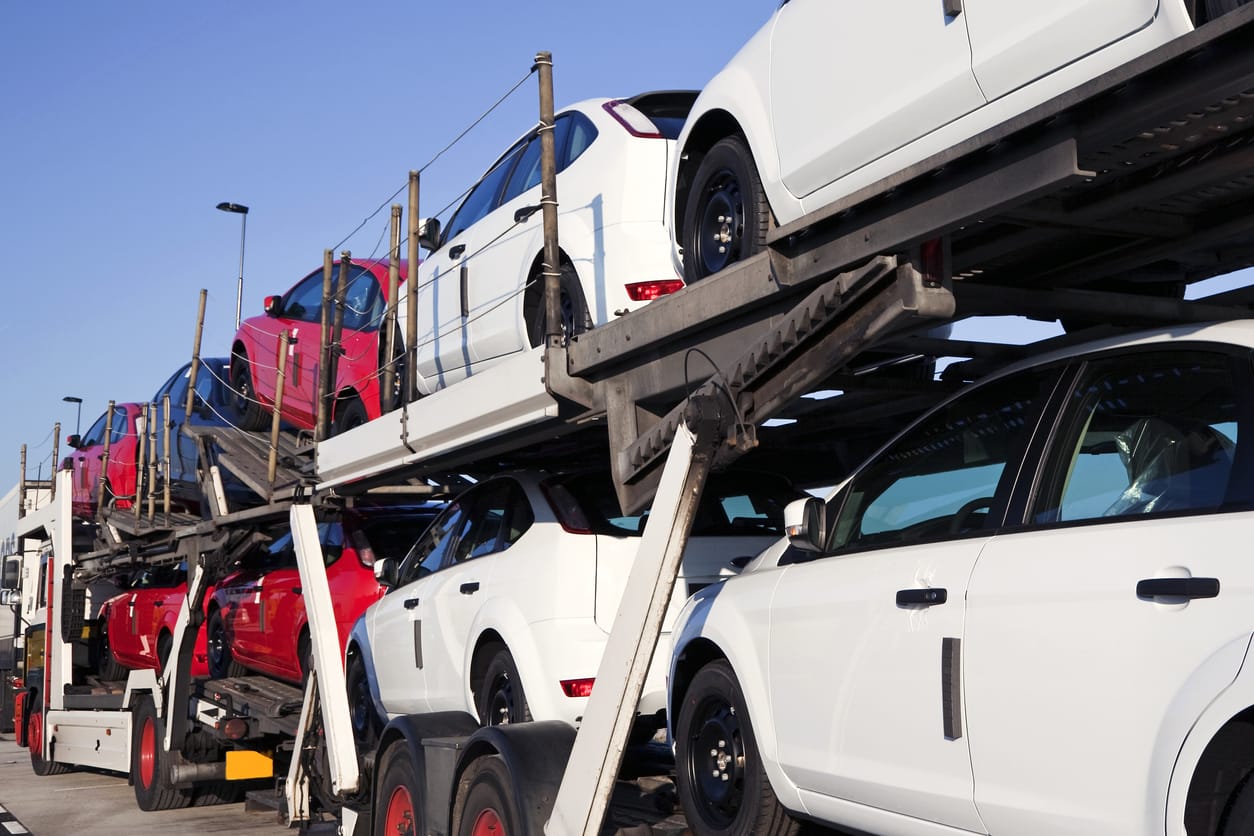 Why Buying a Car Online and Shipping It Yourself is the Best Option
Car sales appointments can take a lot of time out of your day, and some dealerships may not allow you to negotiate out the fees you don't want to pay. You might also have a long wait for the car you want because of the dealership's limited supply. Buying a car online gives you more control over your schedule and also lets you negotiate a good price from the comfort of your own home. You can inspect the car as many times as you want, and you can use the internet to find out as much as you can about the car. You can also get a more accurate representation of the car by looking at pictures taken with natural light, which is not possible when going to the car dealership.
What is Auto Auction
Auctions are different from private sellers and dealers because the seller (the auction house) has already done all the work of inspecting and certifying used cars before putting them up for sale. This means you don't have to worry about getting stuck with a lemon, or spending money on repairs even after you've bought the car. In fact, you could say that buying a car online and shipping it yourself is the best option when it comes to saving money on auto transport.
Ship Using a Licensed, Bonded, and Accredited Company
The first thing you should do is find a licensed, bonded, and accredited shipper. These types of companies have been vetted by their state and federal regulators to ensure that they're safe, reliable, and insured.
You can do this by checking out the website of your state's Department of Transportation and/or the Federal Motor Carrier Safety Administration.
You can also ask your friends and family members if they have any recommendations. Once you've found a few shippers, compare their costs and services to find the best one to use. Over the years the best car shipping company that is recommended is Ship A Car, Inc.
Pros of Buying a Car Online and Shipping It Yourself
You don't have to deal with the hassles of going to a car dealership. You can shop for a new car online from the comfort of your home and set up a time to inspect it in person. If you don't like it, you can walk away without any obligations.
More Negotiation
Compared to buying a car from a dealership, you have a lot more room to negotiate a good price when buying a car online. You can also negotiate a better interest rate on your financing options if you take that route.
No Hidden Fees
Dealerships often tack on extra fees like the cost of using the dealership's extended warranty program, financing, or leasing an alternate fuel vehicle. You don't have to worry about these when buying a car online.
Reduced Risk
Although buying a car online can be risky, you can take measures to minimize that risk by inspecting the car multiple times, obtaining a third-party inspection, and checking the vehicle history report.
Wide Demographics
You can buy from a different state giving you more possibilities than just looking locally and a large pool of cars to browse.
Return Policy
buying a used car online comes with an added benefit that dealerships are not required to provide: a return policy. Dealerships don't commonly allow returns and no law requires them to do so.
Comfort
Another benefit to buying a car from an online dealer is that you can do it all in the comfort of your own home, with access to online resources such as Kelley Blue Book and Edmunds.com.
This way, you can research the value of the car and find out what its going rate is, as well as what kind of interest rate you'll need to pay for financing.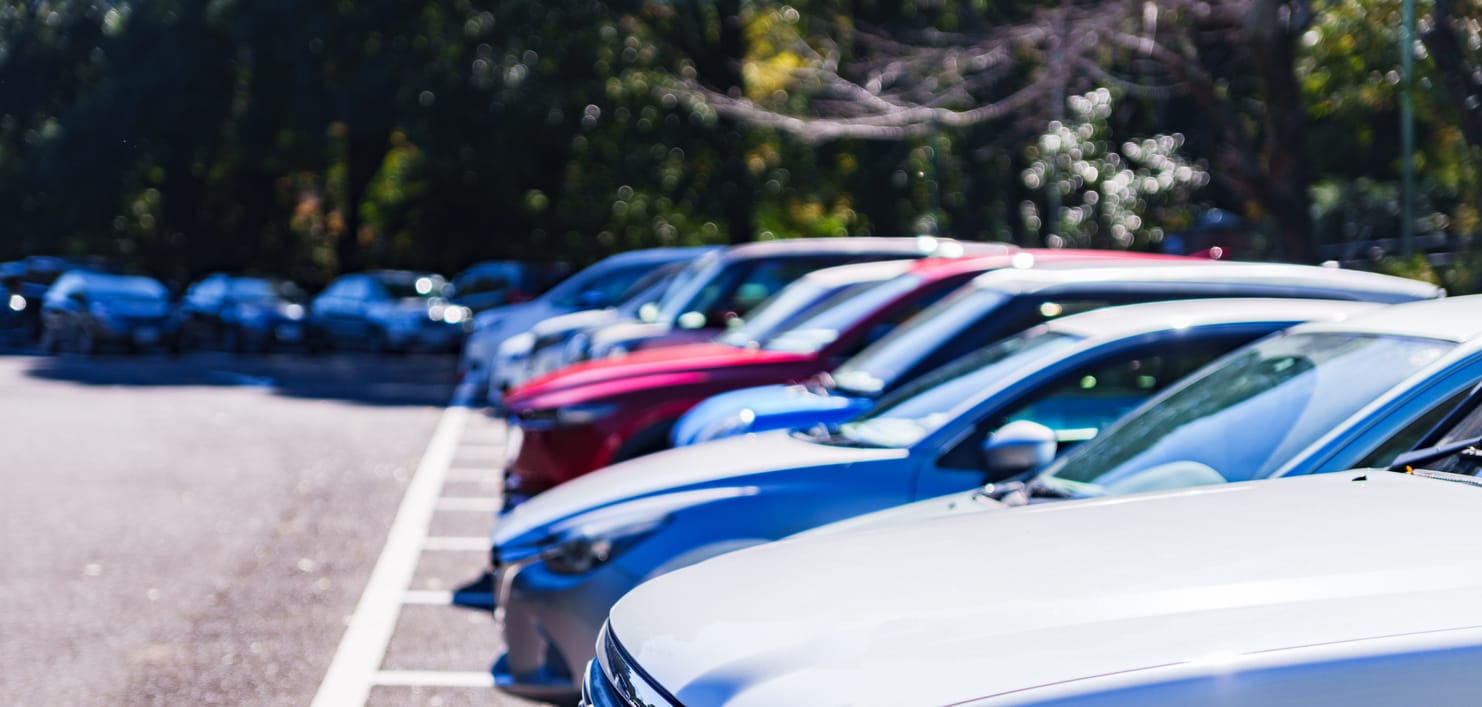 Cons of Buying a Car Online and Shipping It Yourself
​Longer Waiting Period
You may have to wait weeks to get your car, especially if you live in a smaller city without a nearby port. The seller may also have to wait longer to get their money if they have to ship the car to you, which could add to the delivery time.
Shipment on you
You'll also have to find a shipping company and make sure your car is properly prepared to be shipped.
Warranty Coverage
 You might also have a hard time getting warranty coverage on the car if there's a problem.
Risky
It's difficult to determine if a seller is trustworthy. You don't have the same legal protections as when buying a car from a dealership, like a cooling-off period or the ability to return the car if it breaks down.
Test Drive & Physical Assessment
You generally won't be able to test-drive an online car before you purchase it. Same for personal inspection as the car buyer.
Slow Pace
It's hard enough to deal with an unresponsive seller locally, but when the seller lives thousands of miles away, it's even harder to get things done quickly.
Top 5 Online Auto Auction Sites
If you're in the market for a vehicle and are considering buying it online through an auto auction website, there are several things to consider before making your purchase.
At the moment, there are plenty of options out there, so let's take a look at some of the best five auto auction websites to help you decide which one works best for you.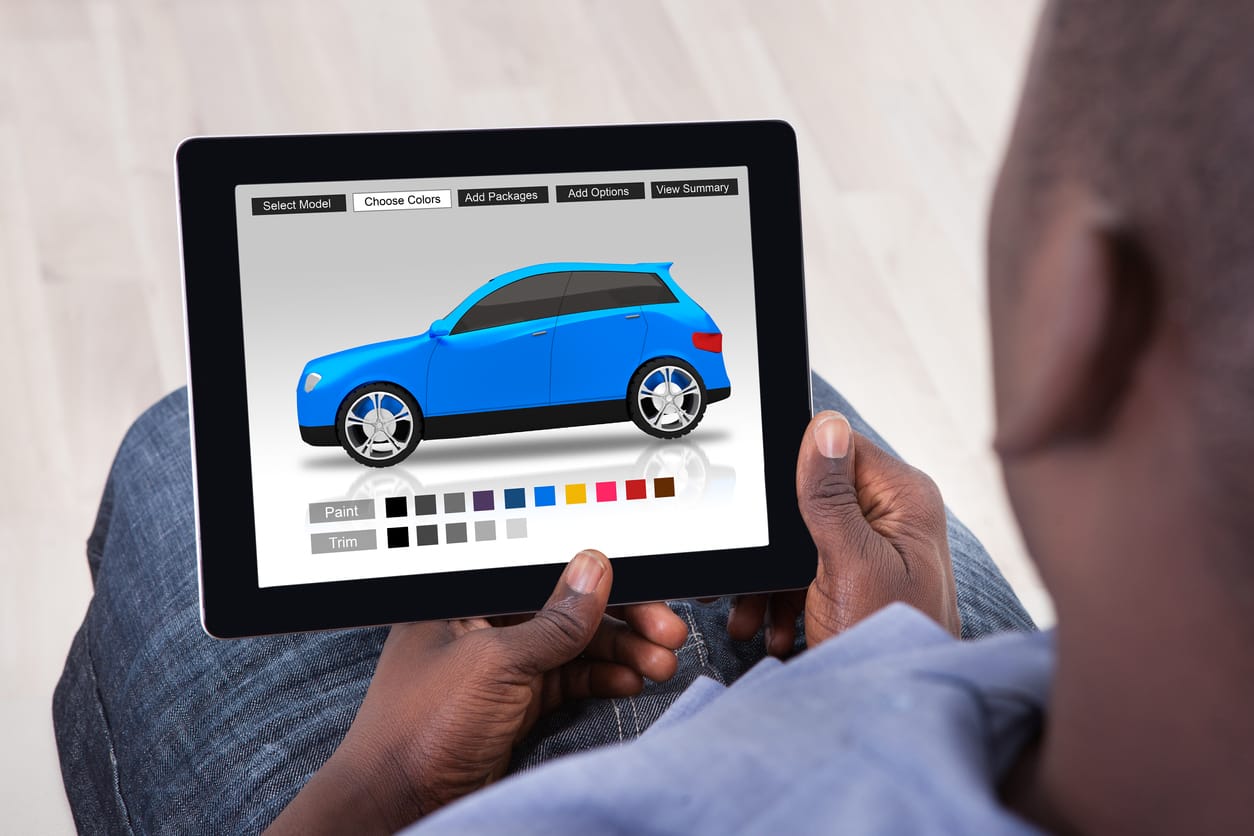 Copart
Is one of the largest vehicle auction houses in the world. Though it also offers clean title used cars, the majority of cars sold at Copart auctions are salvage-title vehicles, repossessed, vandalized, rebuilt, or have some history of damage.
Banks, insurance companies, individuals and financial institutions are the main suppliers of vehicles to Copart.
Besides selling vehicles, Copart provides various marketing services to the public through Copart Direct, through which it buys cars from them.
In addition, Copart has another new idea: a Drive Auto Auctions section where sellers offer clean-titled cars for auction.
Copart's clean-titled car initiatives offer thorough seller reports, professional third-party reports, and daily updates on trending car categories.
You have to have a dealer's license like the majority of car insurance providers or car title agencies with big contracts.
As a major player in the online auction car space, Copart is a different type of company but still one that can be trusted. There are a good number of drivable vehicles on auction, Copart brings these vehicles to one of its 200 locations and auctions them off weekly.
eBay Motors
Founded over two decades ago, eBay Motors is the car-centric subsection of the eBay platform, featuring both used car parts and entire vehicles for sale. Buying a car is more complex than buying a part for a car since some bids are binding, meaning penalties and fees will be applied if you cancel your purchase. Bids on vehicles are non-binding, meaning no deal will be closed until there is an agreement between the car buyer and the seller.
While the site has been around for decades, eBay is still a leading place for buying and selling used cars.
Allow me to provide a fair warning: These reviews will not offer extensive analyses of each vehicle. The listings here may be inconsistent, but they're worth the hunt if you know exactly what you're looking for. You can use the search tools on the site to find what you're looking for with accuracy. It's also a great place to find auto parts.
Buyers should always make sure to check feedback ratings when buying items, which can help them avoid scams, and steer clear of sellers who have no rating.
Also at the site is an eBay Motors Finance Center, where shoppers can apply for an online financing plan.
eBay Motors cars come with $100,000 of vehicle purchase protection coverage, meaning if anything goes wrong with the car and you don't get it, they will pay you back.
You're covered up to $100,000 on eBay because they have their own Vehicle Protection Program.
IAAI
Insurance Auto Auctions hosts an online auto auction called IAAI. The company has been auctioning cars since 1982, so they have a long history.
You can find just about any vehicle you can think of, whether it's a rare classic or a new model. They auction off the most sought-after cars in the country. Their selection is incomparable, and for any automotive enthusiast, their website is an internet staple. There are a few things that make IAAI stand out from the rest. First of all, unlike other online auction websites, IAAI does everything by hand. All of their inventory is inspected by a team of mechanics with over 30 years of combined experience, which means that even if it doesn't run when it arrives at your house, you can be confident that it will once they get ahold of it.
The bidding process is simple, and it only takes a few minutes to register and bid on a car. You can bid on as many cars as you want, and if your top bid is the highest when the auction closes, then you win!
The prices start at $1 and go up from there. If the car goes for less than your high bid, then you don't have to pay anything-you just get to keep bidding! If the bids get really high though, remember that all money spent at IAAI is a non-refundable deposit toward buying the car, so be careful not to spend too much in case you don't win!
If you win a car auction and decide that it's not right for you, after all, they give you 10 days to return the vehicle (they'll even pay for shipping), no questions asked. There are no hidden fees or penalties for backing out before purchasing.
Auto Auction Mall
They auction off over 300,000 vehicles for sale from dealers and private sellers, and auctions are continually added.
They've been in business for over 30 years, so you can trust their commitment to customer service and high quality vehicles. Everything is professionally photographed, so you know exactly what you're getting.
Each vehicle is thoroughly inspected before it can go up for auction, and they guarantee the vehicle will be in good condition or they will buy it back. All bids must be paid in full with a credit card before the vehicle can be picked up-they don't accept personal checks or cash. And if you don't like your vehicle when it arrives, they'll help you find a solution. So whether you're looking for an old classic car or a new SUV, you may start your search at auto auction mall.
Cars and Bids
Is a website that sells used cars online. It was founded in 2012 by two entrepreneurs, and it has since sold over $100 million worth of vehicles.
The site's main selling point is that it auctions off its vehicles instead of simply listing them for sale-this helps to keep the prices down for customers.
The site is well-designed and very user-friendly, so you can get the information you need without any problems. You can even build your own wish list of cars that are available, so you only have to visit the site when you find a car you want.
When they get a great deal on a new lot of cars, they post it on their Facebook page; so if you're looking for a specific type or style of car, be sure to check out the Cars and Bids Facebook page for all the latest deals!
The inspection guarantees are one example of this-if you purchase a vehicle through Cars and Bids, you're entitled to an inspection from one of their certified mechanics within 5 days of your purchase.
You're also able to return the car for any reason within seven days, or get your money back if you don't take possession within 10 days.
They serve customers across the globe (they have offices in the U.S., Canada, Europe, and Australia).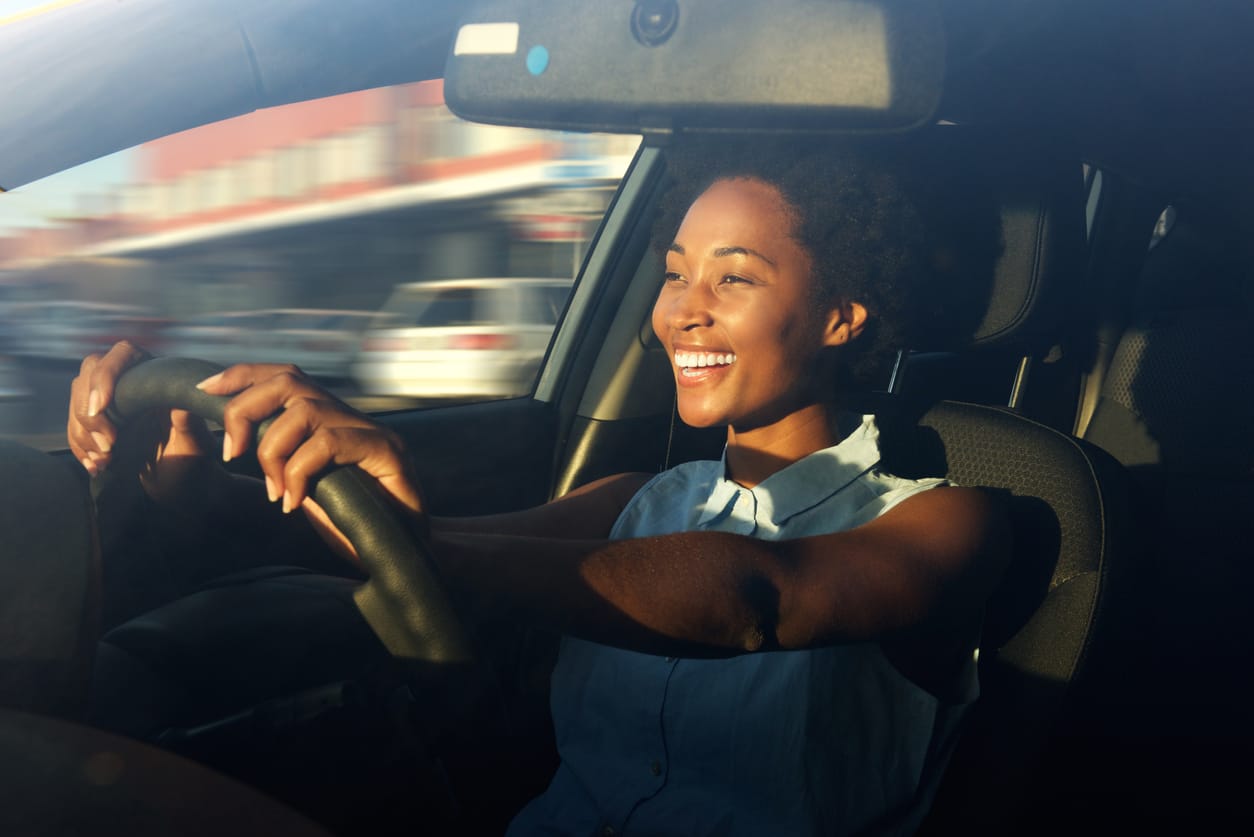 Final Words: Is it Worth the Hassle?
Is buying a car online and shipping it yourself worth the hassle? If you want more control over your schedule, more negotiation power, and don't mind waiting longer to get your car, then it might be worth it. You are almost fully in charge of this car buying process.
You can also get a good deal on price if you shop around for deals online.
However, you'll have to deal with shipping your car yourself and taking on the risk of buying a car you can't inspect in person.
Articles Related to Buying a Car Online & Shipping