Diverse and Tailored Transport Solutions in Parkland
Parkland Personalized Individual Shipping Solutions
In Parkland, we are experts at creating specialized solutions to fulfill each person's vehicle shipping requirements. Our all-inclusive services guarantee a hassle-free encounter by taking care of every aspect and keeping you updated at every turn. Vehicle transport for travel nurses and doctors, ATV/UTV/Side by Side shipping, motorcycle transport, military privately owned vehicle shipping, student vehicle transport, and seasonal auto shipping for snowbirds are just a few of the specialized services that Ship A Car, Inc. (SAC) provides.
Additionally, our clients may select between to transport in an enclosed trailer or an open one. Because enclosed shipping adds an extra degree of security, it's perfect for anyone sending expensive or luxury vehicles. Open trailer shipping is a financially sensible choice for anyone seeking a more affordable option. Furthermore, our extensive experience with seasonal transportation assures peace of mind for frequent travelers, especially during the winter seasons. At SAC, every shipping category comes with enticing savings, enhancing the quality of our offerings.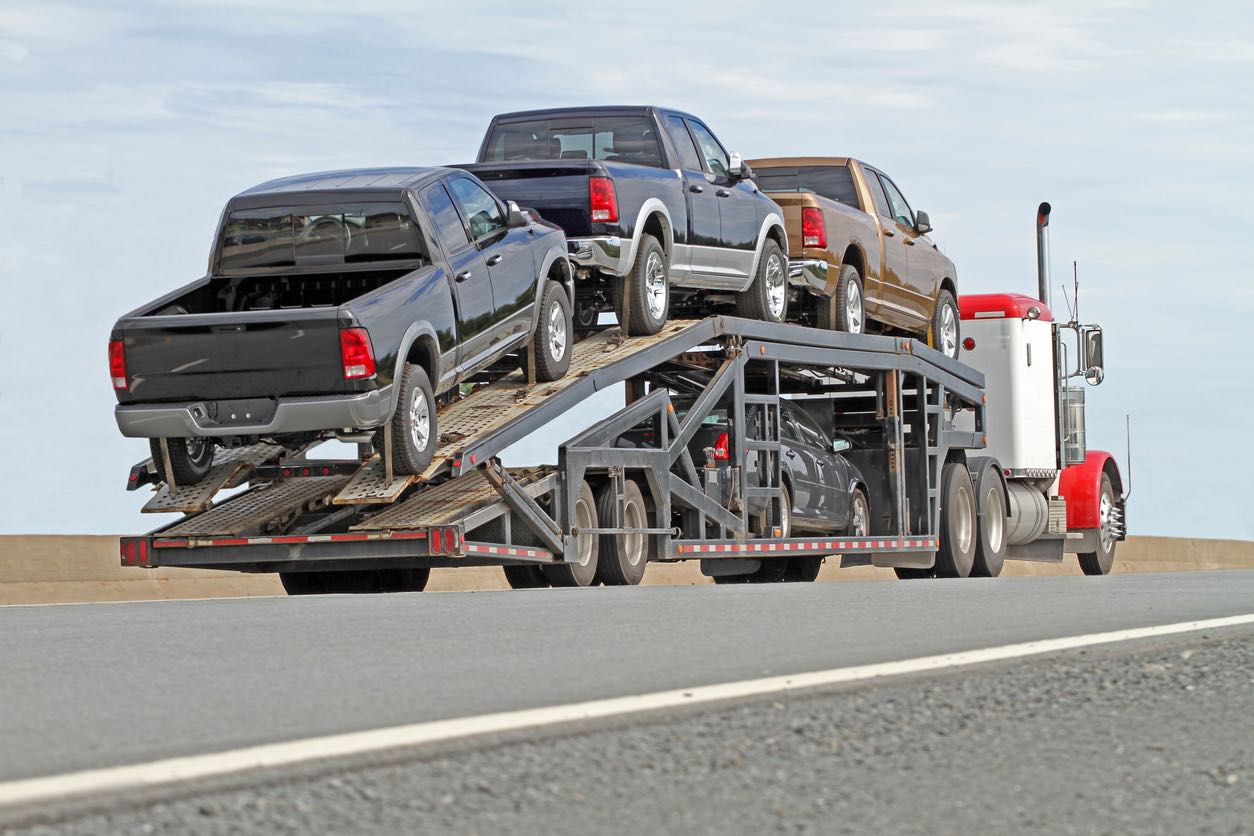 Parkland Comprehensive Business Shipping Solutions
Ship A Car has experience serving a wide range of companies in several sectors, such as corporate clients and car dealerships. Vehicle relocation is our most requested business shipping service. We expedite worker and family car moves, guaranteeing a seamless transfer without needing a down payment. Our countrywide coverage and daily carrier availability improve our business shipping options even more.
Furthermore, we are experts in handling fleet relocation for companies, able to effectively move a large number of cars between various locations or task sites. We also provide auction vehicle transportation services, which reduces the amount of complicated preparation required—especially for auto dealerships. We handle the details so that companies may concentrate on their main business activities.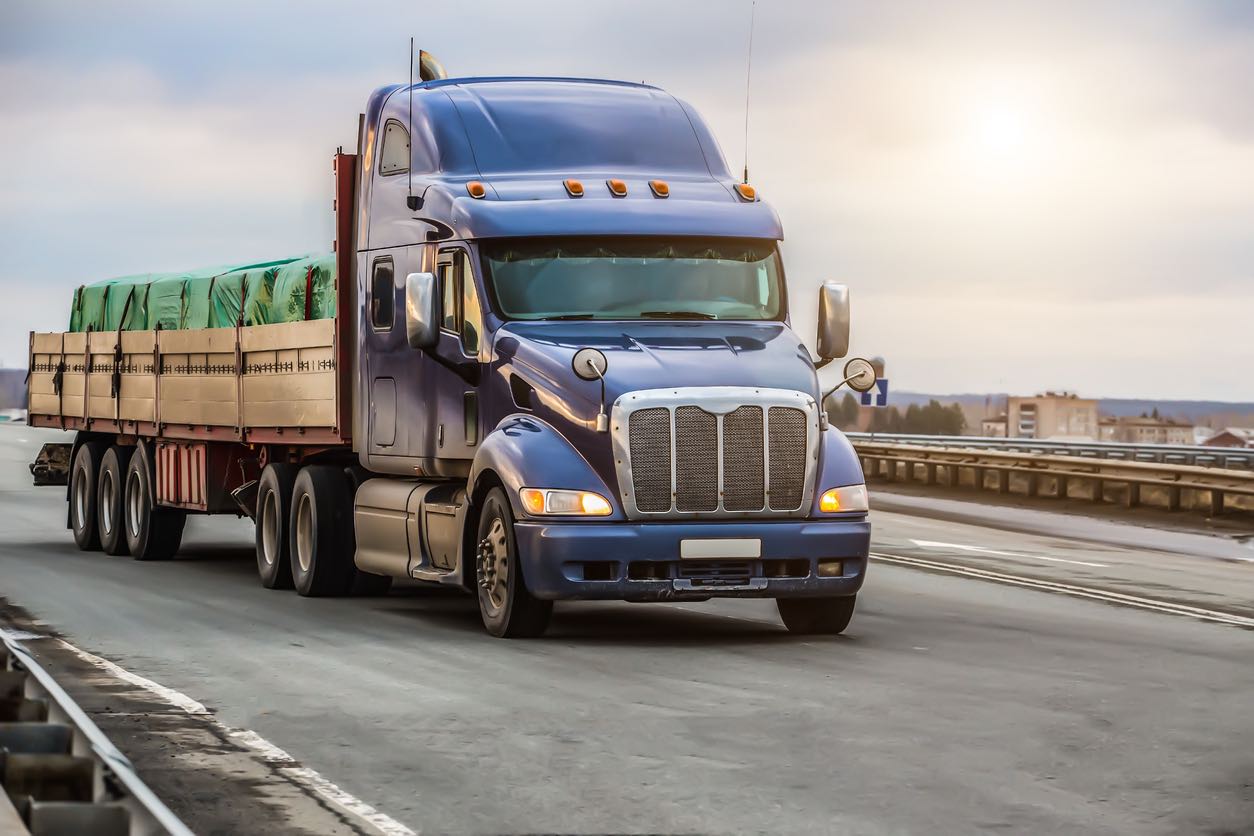 Parkland Expertise in Specialty Transport Services
We are unparalleled in our ability to handle specialized transport services, including backhoes, bulldozers, dump trucks, tractors, and large or overweight cargo. These special commodities require careful planning, and customers may greatly simplify the shipment procedure by selecting us.
In addition to transporting scrapers, miners, loaders, articulated trucks, asphalt paving machines, cold planers, excavators, rock trucks, dump trucks, graders, bulldozers, compactors, backhoes, pipes, pilings, or logs, we also provide a wide range of specialized transport services. We are the preferred option for any specialty transport needs in Parkland because of our many years of experience and commitment to client satisfaction.
Comprehensive Guide to Living in Parkland, Florida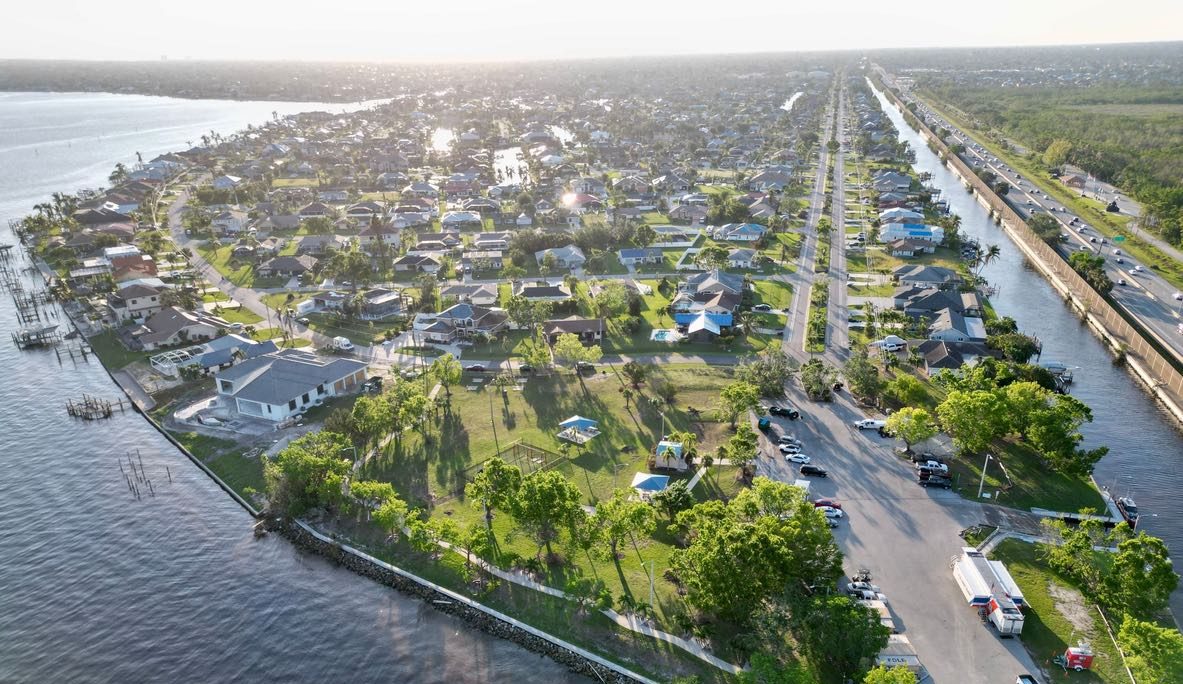 Discovering Parkland, Florida: A Sanctuary of Serenity and Recreation
Tucked away on the edge of the well-known Everglades National Park, Parkland, Florida, is a haven for anyone looking for a peaceful way of life mixed with outdoor activities. Particularly in the summer months, Parkland provides a variety of outdoor activities, such as boat cruises, hiking paths, and fishing sites. Situated in the northern region of Broward County, the city is a part of the thriving Miami-Fort Lauderdale-Pompano Beach Metro Area, providing its citizens with an abundance of facilities and services. Despite being a suburban community, Parkland has been able to preserve its "park-like" feel by enforcing stringent zoning regulations, which have kept the neighborhoods green and welcoming. Parkland's attractiveness and peacefulness have attracted famous residents like ESPN sportscaster Jon Weiner and NASCAR racer Caesar Bacarella.
In addition to being a paradise for those who enjoy the outdoors, Parkland is a great option for families and people looking for a safe environment and high-quality education. Serving the city is the well-known Broward School District, which is home to highly regarded educational facilities such Marjory Stoneman Douglas High School and the primary schools Heron Heights and Riverglades. The city is a very safe place to live with a crime rate that is 77% lower than the national average. Despite its modest size, Parkland has a range of communities that suit various tastes and lifestyles, including City Center and Loxahatchee Road. Luxurious City Center stands in stark contrast to more reasonably priced Loxahatchee Road, offering a variety of residential possibilities. Also, residents benefit from being close to important thoroughfares like the Sawgrass Expressway, which makes it simple to travel to neighboring cities like Miami and Fort Lauderdale. Parkland's peace and beauty are not without a price, though, since the cost of living there is 54.3% more than the national average, a testament to the city's wealth and high standard of living.
This little city provides a well-balanced mix of leisure pursuits, educational possibilities, security, and a lifestyle focused on the community. Parkland offers a rewarding and rich lifestyle, whether you're taking in the beautiful Everglades National Park trails, going to community activities in the town amphitheater, or just lounging around the quiet neighborhoods. One of the greatest locations to reside in Florida is this city because of its dedication to preserving its park-like atmosphere and its closeness to the bustling Miami metropolitan region.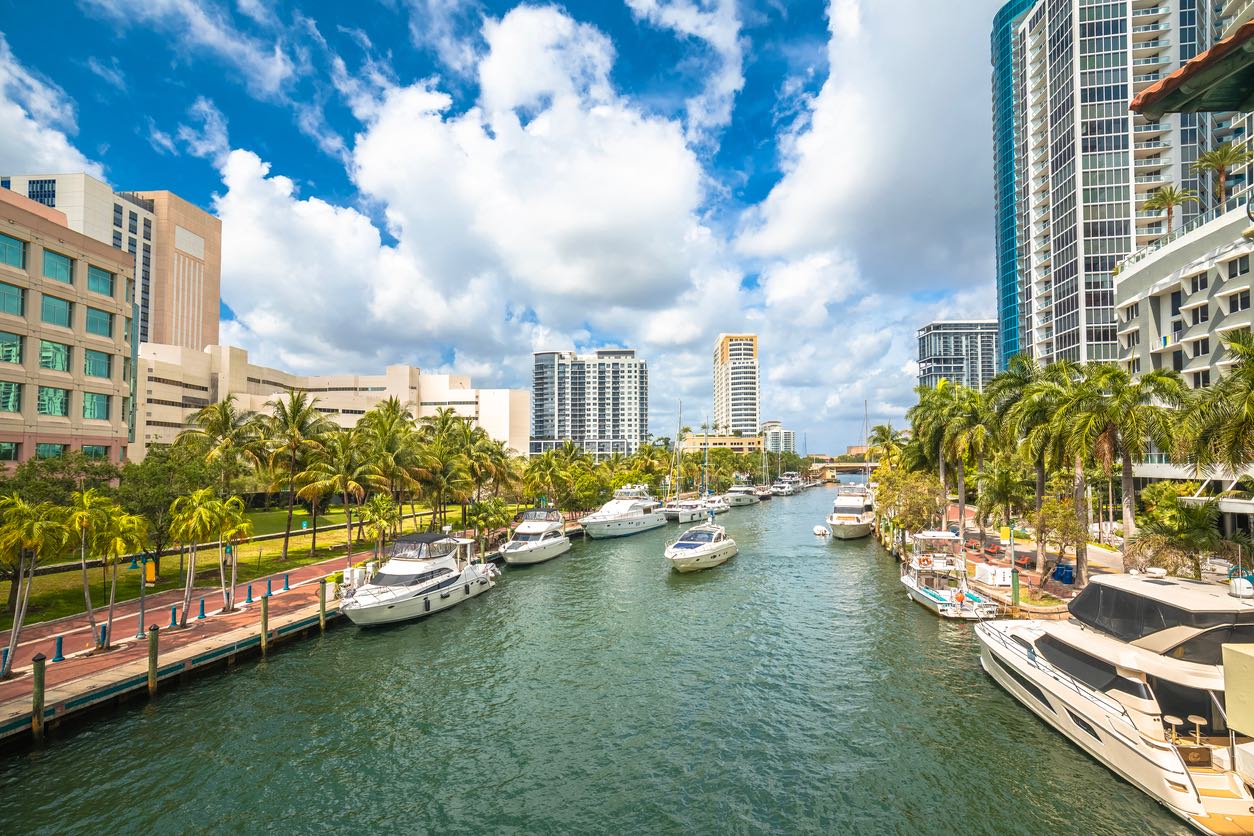 Economic Landscape in Parkland: Job Market & Opportunities
Located in Broward County, Parkland, Florida, is a proud example of both economic expansion and stability. Its 3.2% unemployment rate is significantly lower than the 6.0% national average. This excellent figure, together with a 1.9% gain in the employment market, represents the city's robust economic vigor and bodes well for the future. Estimates for job growth over the next ten years have it at 48.4%, above the 33.5% US average. The existence of local businesses like Parkland Farm Stand & Nursery, Bimini Bay Outfitters, and the prestigious Parkland Country Club is the foundation of this thriving economy. These businesses not only provide a wide range of goods and services that greatly benefit the neighborhood, but they also have a major impact on improving Parkland's economic climate. Additionally, the city fosters a favorable environment for companies and families, which adds to the general success of the neighborhood, with award-winning schools and low crime rates.
Parkland has a somewhat higher cost of living than the US as a whole. For example, the average rent for a two-bedroom apartment in Parkland is $3,560, while the US average is $1,430. Additionally, the average food cost index in Parkland is 112 as opposed to the US average of 100. The locals do, however, make up for this, with an average annual income of $49,671 and a median family income of a healthy $174,295—much more than the US median of $69,021. The advantageous tax structure of the city, which has a zero income tax rate and a 6.0% sales tax rate, highlights Parkland's appeal as a residential and business center while also enhancing the financial well-being of its citizens. The combination of these economic elements, together with the abundance of natural activities nearby, not only draws tourists but also strengthens Parkland's standing as a city of expansion and potential.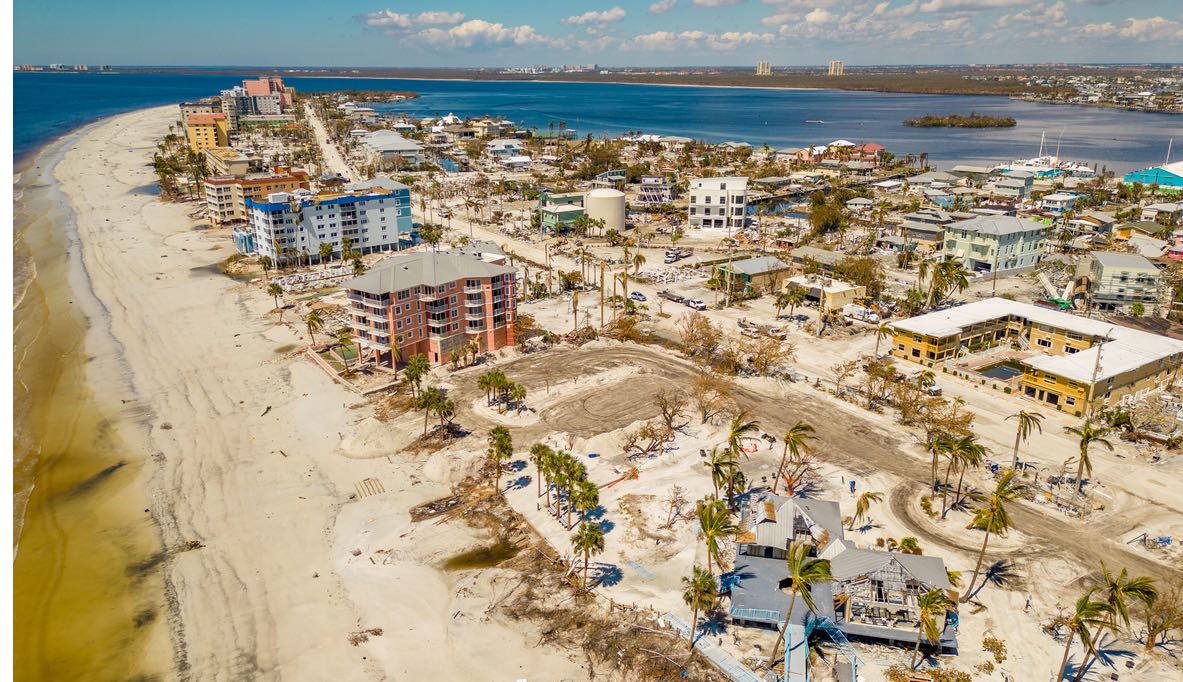 Cost of Living in Parkland: A Detailed Breakdown
The ideal blend of affordability and quality that comes with living in Parkland makes it a highly sought-after neighborhood for people who seek value for their money. In contrast to what was previously suggested, data indicates that Parkland's cost of living is around 10% less than the national average, which greatly adds to the city's allure. This is demonstrated by the over 25% cheaper housing costs than the national average, which offers a wide range of reasonably priced yet high-quality housing alternatives. Particularly renters may find excellent value because a two-bedroom apartment or house typically costs about $3650 per month, giving them financial freedom. The competitive pricing of regular costs like food and utilities further contributes to Parkland's affordability, making it one of the state's most economically advantageous areas.
Because of the city's low cost of living, inhabitants may still enjoy a wide range of facilities and comforts without sacrificing their quality of life. Parkland is pleased to provide a wide range of eateries and retail establishments that are all conveniently located, promoting an affordable yet well-rounded way of life. To further boost the city's appeal, families are lured to the region by its near proximity to top-notch schools. Based on a US average of 100, the cost of living index shows that Parkland is more affordable than the US as a whole; hence, its index of 154.3 represents its relative affordability. Any value below 100 denotes this. By striking a balance between affordability and accessibility to first-rate facilities, Parkland is a highly sought-after community.
*All of these numbers illustrated above have increased dramatically after Covid 2000 – 2022 and this city is no longer very affordable to live in.
Parkland Weather & Climate: What to Expect
Tucked away in the sunny state of Florida, Parkland has hot, muggy summers and moderate, pleasant winters, both of which are indicative of the humid subtropical climate that permeates the area. Nearly 60 to 62 inches of rain fall there each year, most of it during the summer, and the land is continually soaked. July and August are the least comfortable months for locals and visitors alike due to heavy humidity and temperatures that can reach up to 95 degrees Fahrenheit during this peak summer time. Relief does, however, arrive with the winter season, when the city enjoys a notable decrease in rainfall and temperatures, with averages hovering around a comfortable 60 to 65 degrees Fahrenheit. These winter months—December, March, and February—are when Parkland experiences its most favorable weather. Occasionally, a dusting of frost adds a quirky appeal to the picturesque scenery of the city.
With 248 sunny days a year—more than the US average—Parkland offers residents and visitors plenty of chances to enjoy outdoor activities and discover the area's natural charm. It is essential to remember, though, that Parkland receives precipitation on 139 days year on average. Precipitation is defined as falling at least.01 inches of rain, snow, sleet, or hail. It's interesting to note that, in contrast to the US, where 28 inches of snowfall are averaged annually, Parkland experiences no snowfall despite its mild environment. Parkland receives a 6.3 out of 10 rating on the annual BestPlaces Comfort Index, meaning that despite having one of Florida's most humid summers, it is still a very appealing city because of its sunny days and warmer winters. Due to its changeable environment, Parkland is a singularly interesting place that provides both locals and visitors with a variety of experiences throughout the year.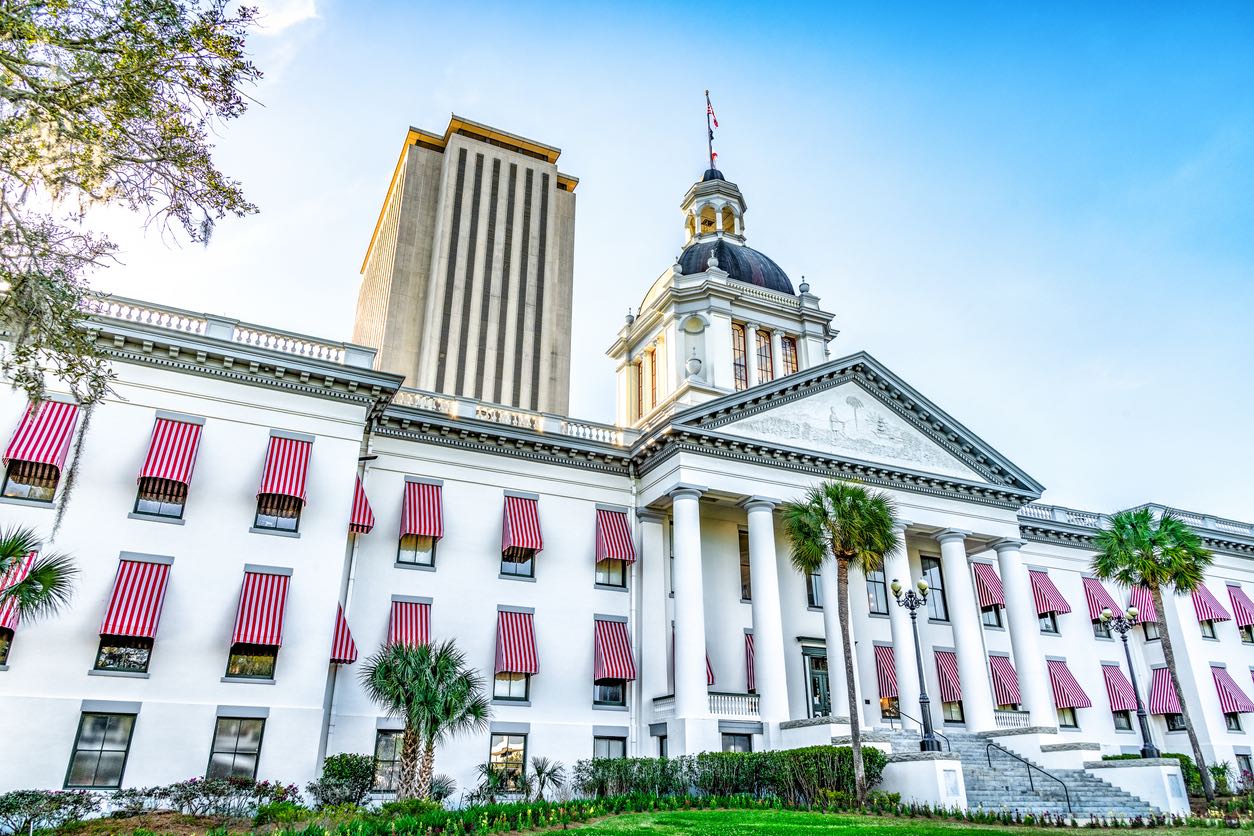 Politics & Voting in Parkland, Florida: An Engaged Community
Situated in Broward County, approximately northwest of Fort Lauderdale, Parkland is a thriving community known for its strong civic engagement. Residents of this thriving town are passionate about local government and how it has shaped their lives. Such commitment to maintaining the natural beauty of the environment and to improving the quality of life has fostered a strong political foundation. This is clear from the way Parkland voters have continuously supported politicians that address urgent issues like public safety, economic advancement, improved transit, high-quality education, and steadfast environmental protection. The increasing voter participation in these electoral cycles is evidence of the community's increased involvement in shaping the political dialogue and emphasizes their commitment to a more promising and sustainable future for Parkland.
Parkland's general political stance is liberal, reflecting the views of Broward County as a whole. Broward County has a long history of being a Democratic Party stronghold, as demonstrated by the 64.5% of voters in the county who cast Democratic ballots in the most recent presidential election. In contrast, just 0.8% of voters chose Independent candidates, while 34.7% of voters supported Republican candidates. It's important to highlight that Broward County's loyalty to the Democratic Party isn't a passing fancy; since the year 2000, the county has reliably supported the Democrats in every presidential election. This pattern embodies the shared goal of Parkland and the larger Broward County, which is to find progressive answers to today's problems while maintaining the character of their special place.
Parkland Demographics: A Look at the Local Population
With 33,772 residents, Parkland is a vibrant community in South Florida that has grown by 28.8% since 2020. With a median age of 39.4, slightly higher than the US median age of 38.4, the city's diversified population contributes to its liveliness. With an average of 3.3 residents per home, Parkland has a higher population density than the US average of 2.6, which is indicative of the city's strong family culture. The 66.5% marriage rate provides comfort to families, while the 48.8% of homes with children bring young vigor to the city. With 65.9% of the population being white, 6.0% black, 6.9% Asian, and a sizable 19.8% identifying as Hispanic, the racial makeup is varied and contributes to a multicultural tapestry that enhances cultural experiences and community relationships.
With 2,830 residents per square mile, Parkland provides the perfect balance of recreational possibilities and community life. The city is full with interesting companies and services; one example is the organic produce from nearby growers at the Parkland Farmer's Market. Pine Trails Park offers residents a variety of outdoor activities, such as riding, hiking, and kayaking, while the Cabbage Patch Splash Park offers a cool respite. The city's attraction is further enhanced by the Parkland Library and the Greater Parkland Youth Athletic Association, which provide recreational opportunities and educational materials for people of all ages. Parkland is a model location for anyone looking for a healthy and fulfilling lifestyle because of its unique combination of natural beauty, community involvement, and cultural variety.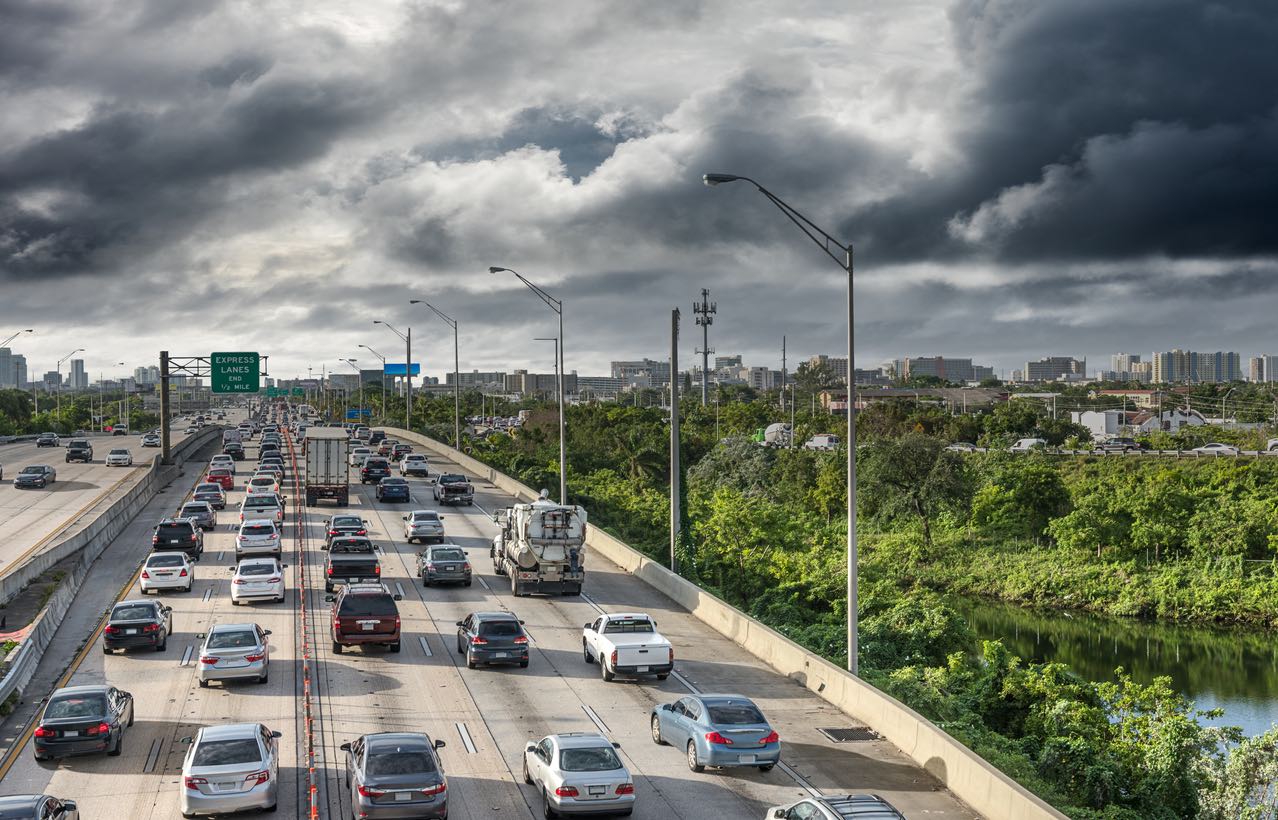 Navigating Transportation Options in Parkland
Strategically located in the picturesque Broward County, Parkland serves as a hub of diverse transportation options, linking its residents effortlessly to the pulsating cities of Fort Lauderdale and Miami. The city's extensive transit system includes Amtrak Express and Tri-Rail services, which make it easy to get between the counties of Miami-Dade, Broward, and Palm Beach. In addition, Broward County Transit's local bus service covers a large portion of the city, making it easy for locals to get to a variety of locations. There are also plenty of taxi services that offer door-to-door service, which completes the city's extensive transportation network with yet another layer. Furthermore, Parkland is pleased to have a plethora of beautiful parks and trails that provide bikers and pedestrians with an interesting but different kind of travel, demonstrating the city's dedication to accommodating a wide range of travel choices.
In comparison to the national average, which has been steadily increasing since 2010, Parkland's average one-way travel time is 27.7 minutes, which is somewhat longer than the US average of 26.4 minutes. The independence and flexibility that come with driving one's own automobile alone is valued by a sizable 79.7% of Parkland residents. 6.1% of people choose to carpool as a way to strengthen ties throughout the community and lessen their carbon footprint. Remarkably, 11.8% of people have accepted the convenience of working from home, so maximizing work-life balance. Despite the fact that the percentage of people using public transit at this time is zero percent, the availability of several alternative modes of transportation guarantees that Parkland inhabitants are linked and have their mobility requirements met. Parkland's transportation system aims to make every trip within and outside of the city a pleasurable one by offering options that complement the lifestyles of its citizens rather than merely being connected.
Investing in Real Estate: Housing Market in Parkland
The real estate market in Parkland is unique and offers a special combination of appeal and return on investment. Slightly higher than the national median, the city's median house value of $1,014,200 makes it an excellent place to own real estate. Parkland has had an appreciation rate of 17.45% in the last year alone, which is much higher than the national average of 8.27%. This increase highlights the city's allure, which is ascribed to its prime location and first-rate amenities, which make it a great destination to live and invest in real estate. The incredible growth doesn't end there. In the previous ten years, Parkland properties have increased in value by an astounding 189%, with the most recent years seeing a significant 26.6% gain.
The median age of residences in Parkland is 17, which indicates that the area's real estate market is dominated by relatively modern construction. The housing stock's youthfulness adds to the city's contemporary attractiveness. Even while residences are highly valued, there is a very small rental market—just 13.0% of people rent, and there aren't many rental units available. Due in large part to the fact that purchasing a house is the largest purchase most people make in their lives, homes in Parkland are in great demand, as seen by their scarcity. Parkland embodies a highly desirable and fulfilling real estate environment due to its unique home market characteristics and restricted supply.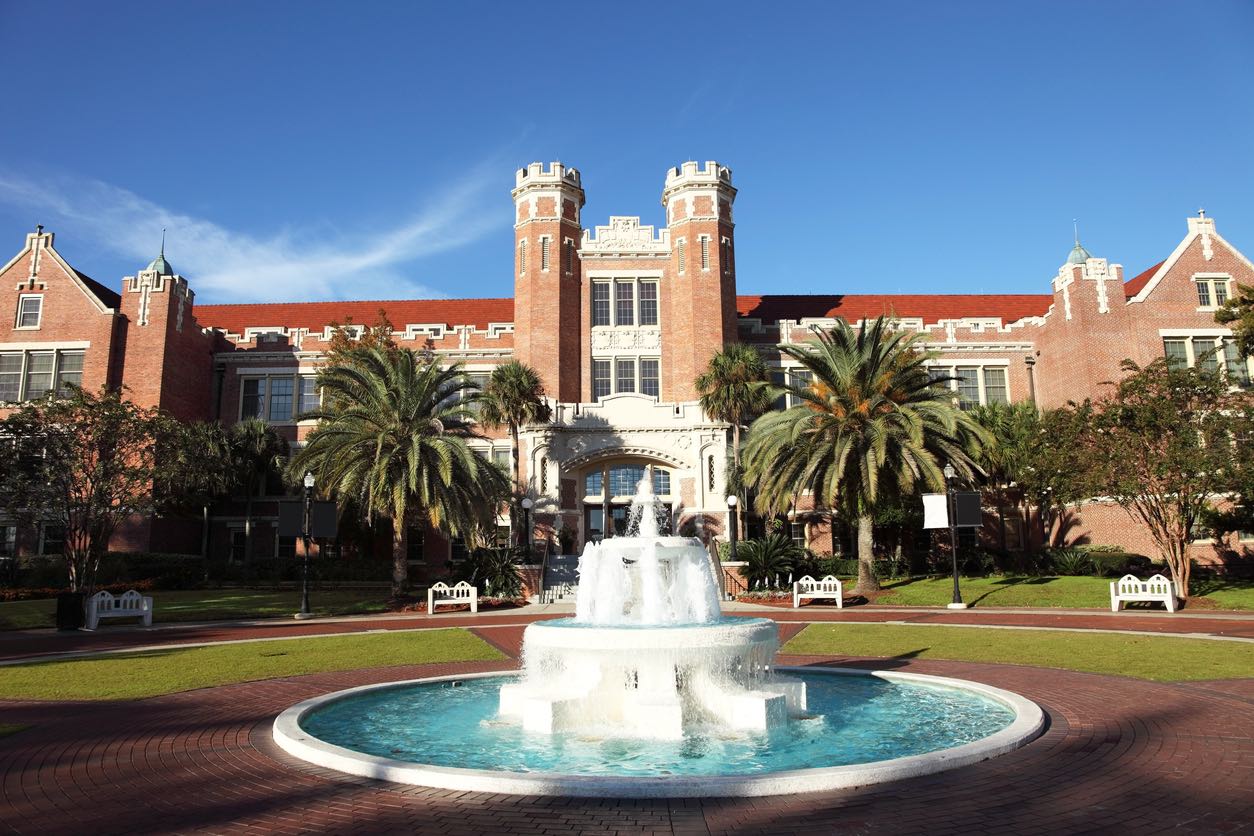 Exploring Schools & Education in Parkland
Renowned for its dedication to high-quality education, Parkland is home to a wide variety of highly regarded educational institutions, solidifying its position as a center for intellectual achievement. These schools, which have been thoroughly evaluated and highly recommended by the Florida Department of Education, provide a diverse range of stimulating courses and extracurricular activities with the goal of developing each student's mind and character. Every educational institution, be it the many private establishments or the well-established public system including kindergarten through high schools, bears witness to the community's commitment to providing a safe and supportive learning environment. The city's dedication to providing individualized, high-quality education is demonstrated by the average investment made in each student and the excellent student-to-teacher ratios. Together with the community, instructors, and administrators, Parkland's schools strive to impart vital life skills in addition to a strong academic program, making sure that kids are prepared for the possibilities and challenges that lie ahead.
Furthermore, Parkland's educational institutions are acknowledged for their encouraging environment, with committed instructors, staff, and administrators that put up endless effort to promote students' achievement in all facets of learning. The city places a strong emphasis on safety, which complements this supportive atmosphere and frees students from distractions and worry so they may focus on their studies. The schools' recognition from a number of national organizations is evidence of how well their complete educational approach has been implemented. Parkland offers parents who are looking for a safe, stimulating learning environment for their kids an unmatched dedication to both academic and personal growth. Parkland guarantees a dynamic, rewarding educational path for every student, laying the groundwork for achievement and lifelong learning. It does this by welcoming innovation, maintaining high standards, and cultivating a caring community.