Individual, Business and Specialty Transport Services in the city of Coral Springs
Coral Springs Individual Shipping Services
Coral Springs boasts a myriad of individual shipping services, designed to cater to a diverse range of transportation needs. Our solutions are specially designed to offer smooth experiences to anyone looking for various shipping choices. Every client has an easy and stress-free shipping experience from us since we take care of every little aspect and provide frequent updates during the whole process. We offer a range of services to meet any demand, from military privately owned vehicle shipment to ATV/UTV/Side by Side shipping, ensuring safe and effective vehicle delivery.
We provide shipping choices that strike a compromise between affordability and security. Customers can select between transporting in an enclosed trailer or an open trailer, each with its own advantages. Enclosed shipping is the preferred method for sending valuable or exotic items because it offers extra security and peace of mind. Open trailer shipping is a great option for people looking for a more affordable option, particularly for less expensive items. Seasonal tourists may also depend on our wealth of knowledge in winter transportation, which guarantees the prompt and secure delivery of their possessions.
Discounts are a crucial component of each of our shipping services, with the goal of offering good value. Our services are made even more attractive by the distinct discounts that are offered for many categories of shipment. Coral Springs customers can count on us to deliver exceptional service at reasonable rates, whether they are transporting golf carts, motorcycles, or antique vehicles. This solidifies our image as a dependable shipping partner.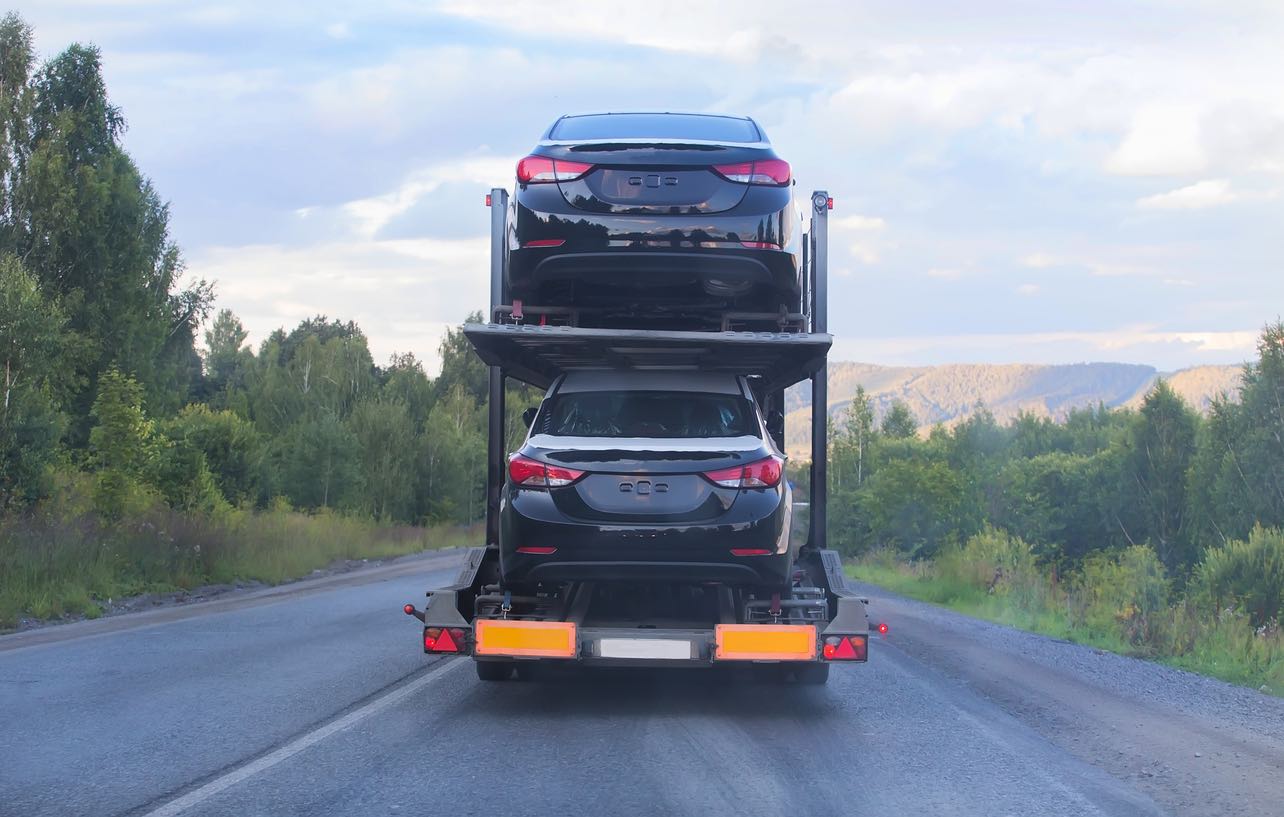 Business Shipping Solutions in Coral Springs
Serving companies of all sizes and industries, we provide flexible business shipping services in the vibrant city of Coral Springs. Automotive dealerships, corporate clients, and other industries are among our clientele; each has specific needs when it comes to transportation. Our expertise lies on providing businesses with smooth car relocation services for employees and family cars. Our services are distinguished by the fact that there is no upfront payment required, regular carrier availability, and extensive national coverage, guaranteeing that companies have first-rate services wherever they may be.
Another aspect of our corporate shipping services is fleet relocation, which demonstrates our capacity to manage complex transportation projects. When relocating cars between locations or job sites, we offer an easier process that makes sure every vehicle arrives at its destination on time and safely. Our tight partnership with auction car transportation providers demonstrates our adaptability in the shipping sector. We relieve dealerships of the planning and detail-heavy load by managing every project with accuracy and care, which ensures satisfaction.
The city of Coral Springs is a hub for business activity, and our shipping services are integral in supporting the logistical needs of various companies. Our services are trustworthy and flexible, ranging from arranging the movement of single automobiles to relocating large fleets. We take great joy in our dedication to providing each company with a shipping solution that is customized to meet their unique requirements.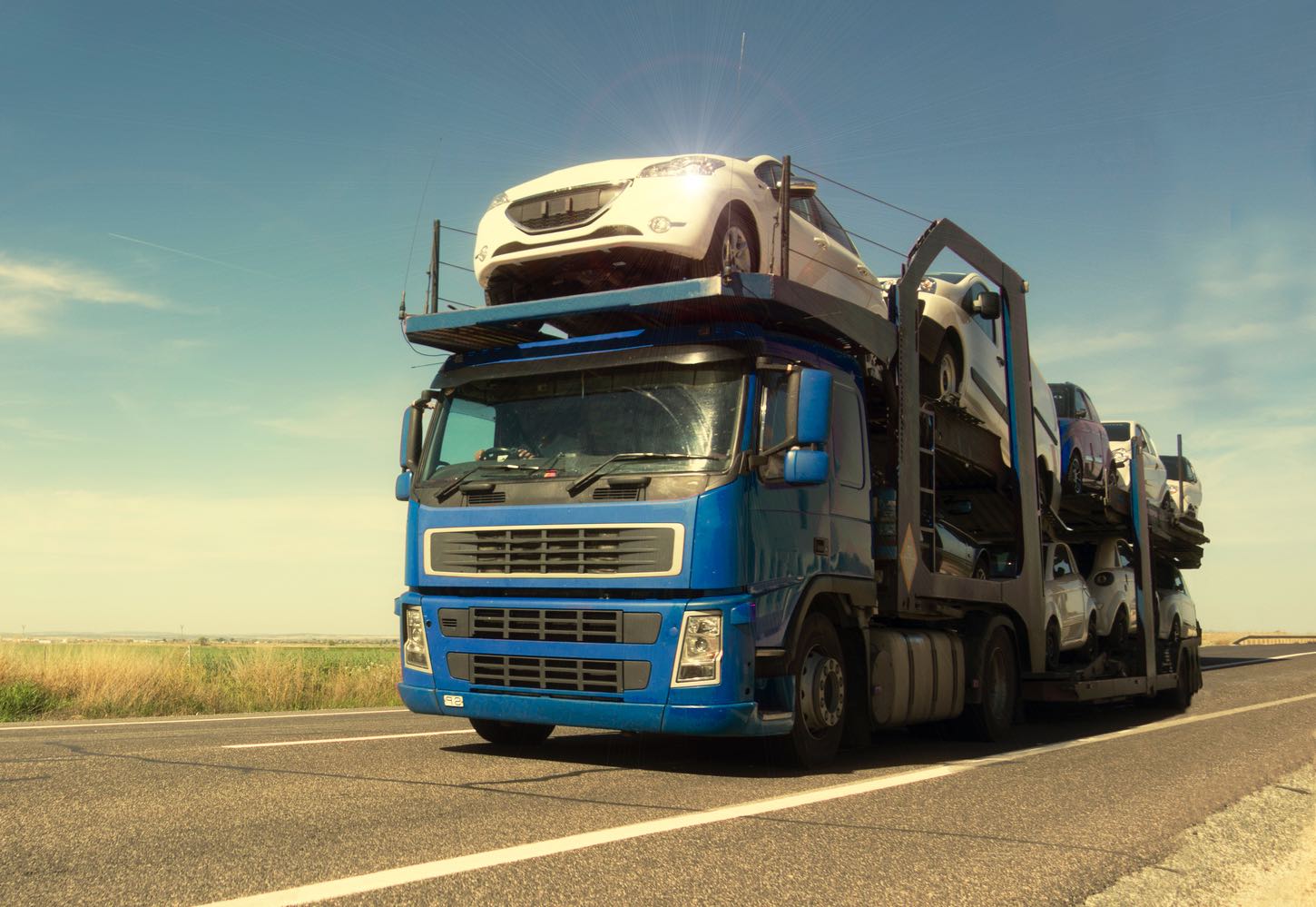 Specialty Transport Services in Coral Springs
A standout aspect of our Coral Springs services is our specialty transport division, which handles heavy, overweight, and over-dimensional equipment as well as backhoes, bulldozers, dump trucks, and tractors. Having worked in this field for many years, we have mastered the art of specialized item transportation, which calls for careful preparation and implementation. Our experience offers the efficient delivery of a wide range of equipment, including graders, compactors, and asphalt paving machines and excavators, meeting the specific requirements of every customer.
We provide a wide range of specialized transport services that can handle loads of different kinds of equipment, such as articulated trucks, rock trucks, scrapers, miners, and loaders. We also manage the transportation of logs, pipelines, and pilings, showcasing our adaptability in handling various kinds of goods. Each job is handled with the highest care and attention to detail, which ensures that every item—regardless of size or weight—is delivered to its destination quickly and securely.
The need for specialized transport services in Coral Springs has been steady, and we have met the demand by providing unmatched solutions. Our reputation as a reliable partner for specialty item shipping has been built on our wealth of knowledge and dedication to quality. Clients can rely on our experience to deliver each item securely and swiftly, meeting and surpassing expectations each and every time, whether we're working with large equipment or heavy machines.
Comprehensive Guide to Living in Coral Springs, Florida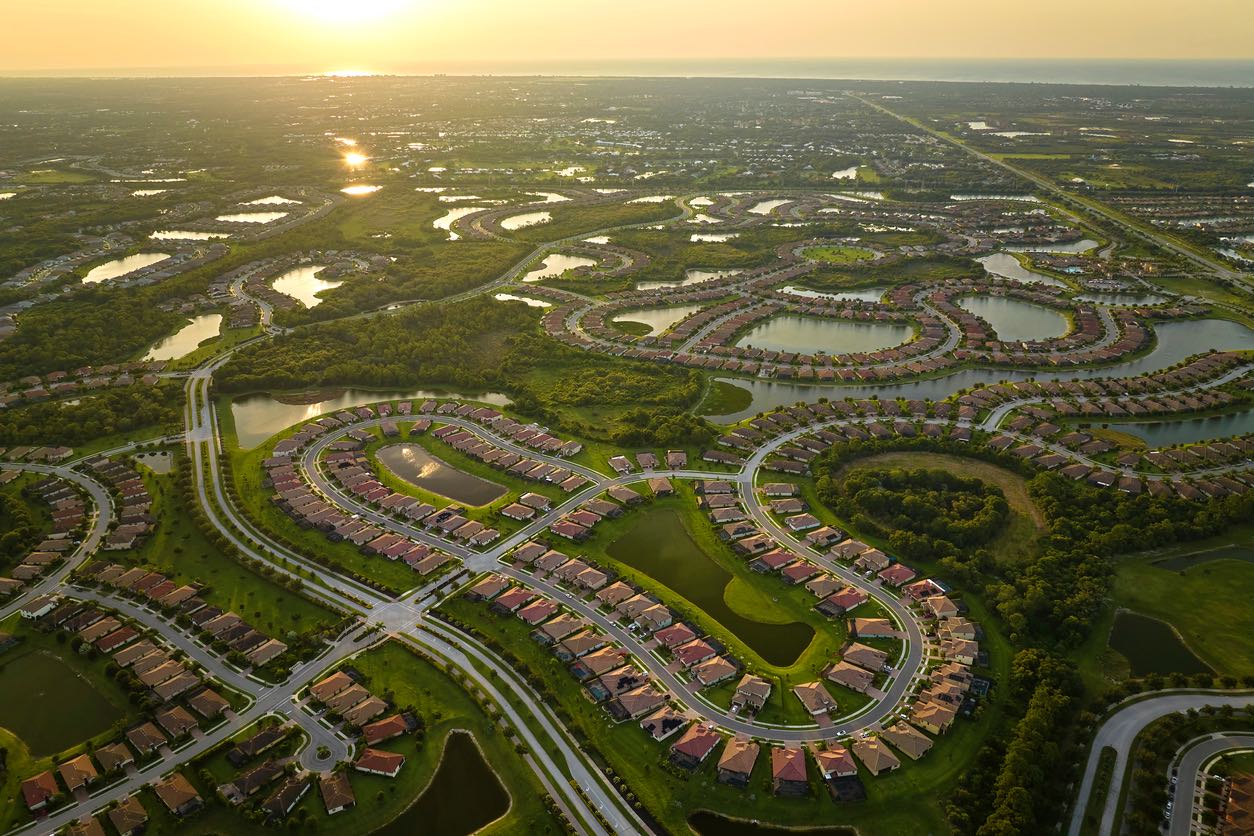 Discover the Top Residential Areas in Coral Springs, Florida
Coral Springs, Florida, is a vibrant community with a wide range of activities that is the perfect destination for families, young professionals, and seniors alike. It is tucked away in Broward County. With an abundance of shopping options, a wide variety of restaurants, and a ton of recreational areas, Coral Springs has something exciting for everyone. Famous sites like Sawgrass Recreation Park and Butterfly World are beloved by families and offer a unique combination of outdoor enthusiasts' amusement and knowledge. With a variety of first-rate schools, prestigious colleges, and first-rate medical facilities all nearby, Coral Springs offers a lively and comprehensive way of life. For those looking for creative inspiration, the city's rich cultural culture, which is on display in a multitude of theaters, parks, and art galleries, provides a sanctuary where there's always something to discover and enjoy.
Coral Springs is distinguished further by the diversity of its residential areas, each with its own distinct beauty and attributes. Coral Springs offers a variety of living options, so you can choose between living in the hustle and bustle of the city, the peace and quiet of the suburbs, or a combination of the two. This area offers a wide variety of real estate options to suit various lifestyles and price ranges, from opulent waterfront residences and roomy single-family homes to reasonably priced apartments and townhouses. The city's dedication to environmental sustainability, community involvement, and safety improves the quality of life for its citizens even more. Coral Springs, which is located close to the southernmost point of the Florida Peninsula, is a popular relocation option because it is a regional hub where the excitement of adventure and the comforts of home live together.
Economic Landscape in Coral Springs: Job Market & Opportunities
In the center of South Florida, Coral Springs offers a dynamic economic environment that combines affordability with a first-rate lifestyle. Coral Springs is an appealing place to live and work, with a two-bedroom rental rate significantly cheaper than the national average and a Grocery Cost Index that indicates affordable shopping. The city has seen the establishment of major firms such as Motorola Solutions Inc. and American Express Corporation, which have contributed to the vibrancy of the labor market and the favorable 4.5% unemployment rate. In addition, the city is a center for cultural enrichment, home to well-known locations including Sawgrass Nature Center & Wildlife Hospital and The Coral Springs Center for the Arts.
Looking more closely at the employment situation, Coral Springs has impressive future job growth projected at 33.36%, which exceeds the national average. The average wage in the city is $81,944, which, when combined with its rapid growth, makes it an attractive place to further your career. Job seekers can investigate opportunities in a variety of areas, but the highest-paying ones are clearly public administration and law enforcement. On the other hand, it is imperative that prospective employees connect themselves with organizations that embrace uniqueness, diversity, and inclusion. By doing this, individuals contribute to the socioeconomic fabric of Coral Springs by getting employment and becoming a part of a community that values a diversity of experiences and skill sets.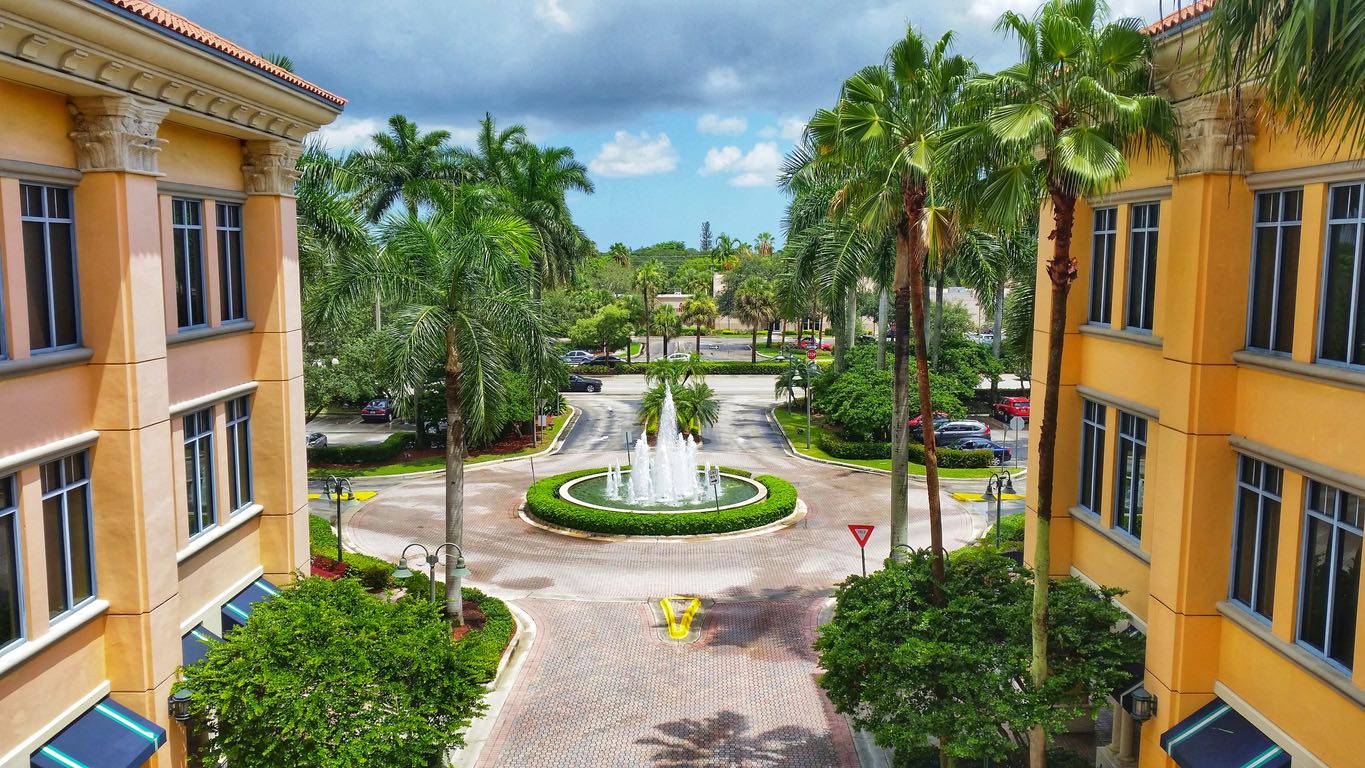 Cost of Living in Coral Springs: A Detailed Breakdown
Coral Springs is more than simply a place on a map; it's a way of life marked by a sense of community and unique experiences. With a notable $482,800 median property value, which is almost 45% more than the $338,100 US average, the city is an investment in high-quality living. But prospective homeowners should be aware that this high property value is correlated with a 20% higher cost of living than the US average, meaning daily costs are greater here than in many other American locations. Despite these factors, Coral Springs offers an unmatched quality of life and strong community ties that make every dollar spent there incredibly valued and foster a sense of distinct belonging among its people.
To put it in perspective, Coral Springs' cost of living indices are measured against the US average of 100, where a value below 100 indicates a lower cost of living and a value above 100 indicates a higher cost of living. This information gives potential residents a clear picture of Coral Springs and helps them weigh the financial rewards against the material and immaterial advantages the community has to offer. Coral Springs has a reputation for being the perfect place to live, and this reputation is strengthened by its unique lifestyle and sense of community, which appeals to people looking for a well-balanced combination of quality and affordability.
Coral Springs Weather & Climate: What to Expect
Coral Springs, a community renowned for its warmth and sunlight, has a climate that almost never drops below 60 degrees Fahrenheit, guaranteeing that locals and tourists have beautiful weather all year round. Due to its closeness to the Everglades, the city receives an average of 61 inches of precipitation year, which is somewhat more than the 38 inches normal for the US. Summertime precipitation is also possible due to the possibility of larger downpours. Coral Springs shines in spite of this, with an astounding 244 sunny days annually, well above the US average of 205 bright days. The summer months may be very hot and muggy, with typical high temperatures of 92 degrees Fahrenheit in July and August. However, the pleasant and mild winters, with average highs of 73 degrees Fahrenheit from December through February, counteract this warmth.
Coral Springs is attractive because of its unique climate, but its Comfort Index score of 6.2 (out of 10) indicates that it might not be as pleasant as some other Florida locations, especially in the warmer and more muggy months of July and August. Nonetheless, December, February, and March are the nicest months to live there. The temperature is in equilibrium, with plenty of sunny days and little snowfall. This varied climate highlights Coral Springs as a location where one may enjoy nature's beauty in all of its forms, providing a lively but tranquil way of life that suits a variety of tastes and lifestyles.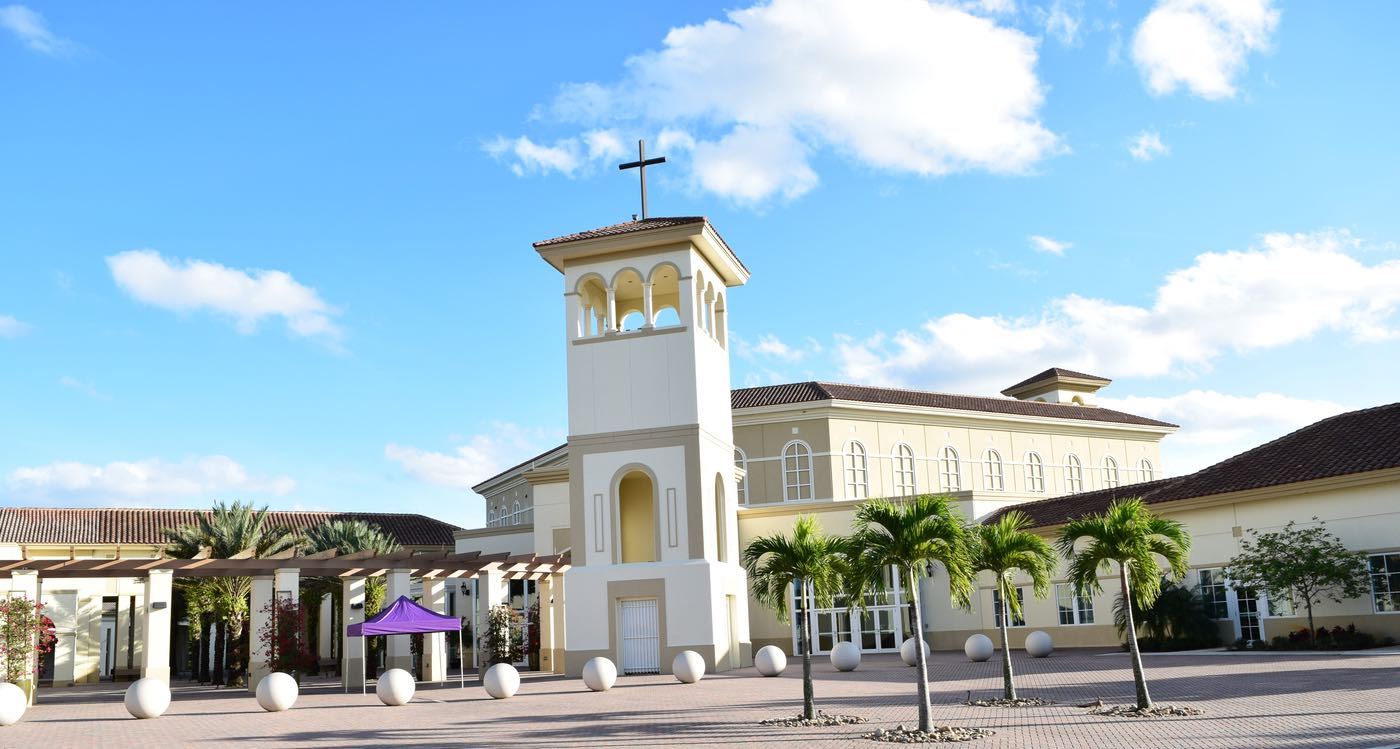 Understanding Politics & Voting in Coral Springs, Florida
One of the main pillars of Coral Springs, Florida's community spirit is civic involvement. This dynamic city is well-known for its dynamic political climate. The future of the city is actively shaped by the active participation of residents in public forums and local government decision-making. Topics of discussion include public safety, infrastructure, education, economic development, and environmental protection. Every election season, the city is alive with intense political activity as voters assiduously educate themselves on the individuals running for office by going to debates and forums, reading internet reviews, and attending events to grasp their points of view. This dedication to political engagement guarantees Coral Springs's voice will always be heard loud and clear in the halls of power.
Coral Springs is a city in South Florida that is part of Broward County, which has a strong liberal inclination. During the last presidential election, a sizable 64.5% of Broward County voters supported the Democratic Party, 34.7% supported the Republican Party, and 0.8% supported the Independent. Voting Democratic has been a constant trend in the area; since 2000, the Democratic Party has won every presidential election in the county. Coral Springs' political atmosphere is reflected in its Moderately Liberal ranking on the Best Places Liberal/Conservative Index. Residents of Coral Springs have a significant influence on the political narrative and destiny of their city by being educated and actively involved.
Coral Springs Demographics: A Look at the Local Population
With a population of 133,693, Coral Springs is a vibrant, varied community located in the center of Florida. At 5,840 inhabitants per square mile, the city is home to a wide variety of small companies and has a lively, lively ambiance. The local business community is flourishing, as seen by the delicious ice cream at Let's Chill Homemade Ice Cream and the filling dinners at Tavolino Della Notte and Hellenic Republic. A variety of outdoor activities are available to both locals and visitors, such as taking a relaxing swim at the Coral Springs Aquatic Complex or strolling along Tradewinds Park's picturesque paths. With institutions like the Coral Springs Museum of Art, the city is also a center for the arts and culture. Coral Springs is a town that embraces diversity and community spirit, with a plethora of activities held all year long, such as the Coral Challenge Triathlon and the yearly spring baseball championships.
A closer look at Coral Springs' demographics reveals that its median age is 36.9, which is somewhat lower than the 38.4 median age for the US. This indicates a young, active population. With 34.8% of married couples having children and 51.6% of the population being married, the city's homes are known for their cohesion. Coral Springs's diverse population may be seen in the percentage of its residents who identify as white (44.3%), black (20.7%), Asian (5.1%), and Hispanic (a noteworthy 26.9%). Living in Coral Springs is a joyful and lively experience because of the rich blending of traditions, cultures, and viewpoints fostered by this multicultural mosaic. The diverse population that calls Coral Springs home and the city's community-driven activities demonstrate the city's dedication to promoting a feeling of belonging and celebrating diversity.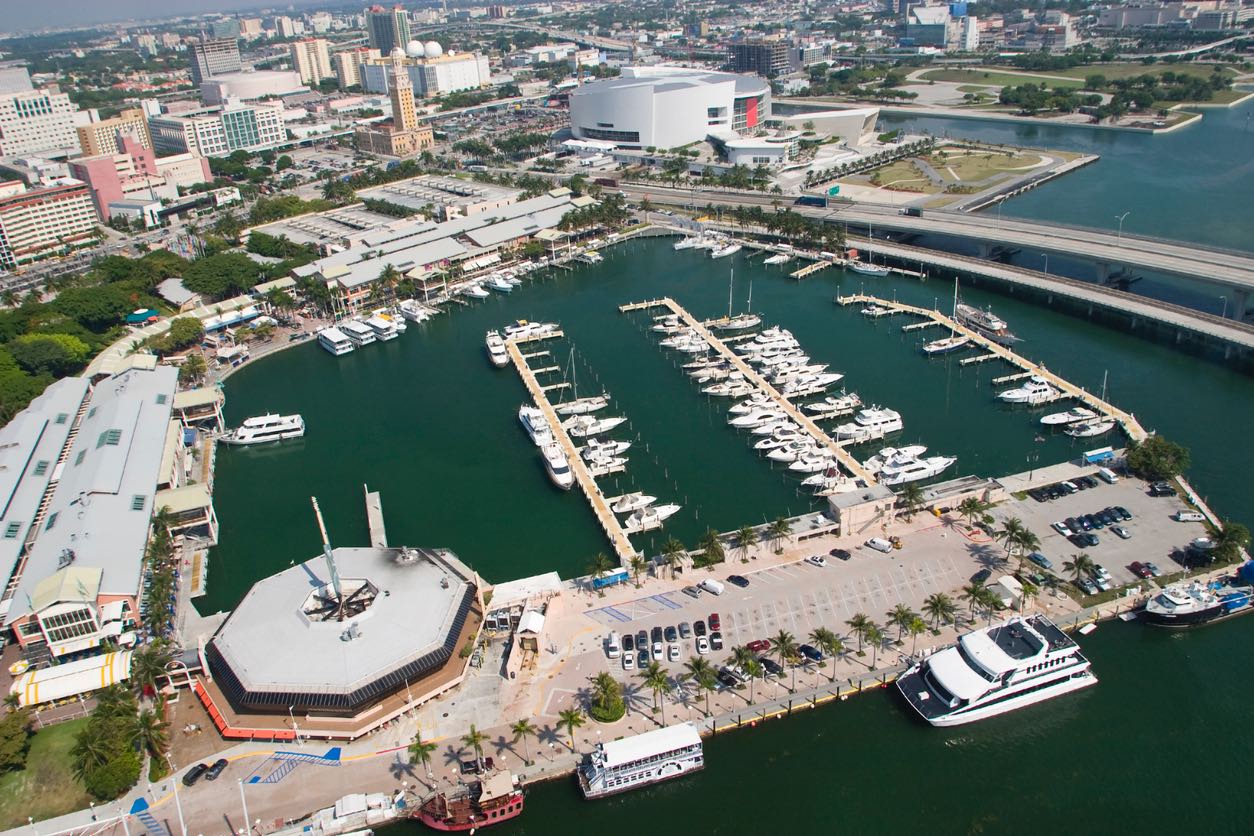 Navigating Transportation Options in Coral Springs
Coral Springs has a transportation system that is diversified, effective, and catered to the requirements of its citizens. It is a prime example of convenience at every step. There are a plethora of transportation alternatives available in the city, such as the dependable Broward County Transit bus service, complimentary shuttle services in the downtown and suburban districts, and easily accessible ridesharing services like Uber and Lyft. In order to make sure Coral Springs is well-connected to the rest of the region, the Tri-Rail train stations act as entry points for visitors wishing to go outside the city boundaries to other major cities like Miami and Fort Lauderdale. The focus on accessible transportation demonstrates Coral Springs' dedication to making sure all citizens, regardless of vehicle ownership, can take advantage of all the exciting advantages the city has to offer.
Despite the city's abundance of connection, it's important to recognize how commuter habits are changing. In Coral Springs, the typical one-way commute is 28.4 minutes, which is somewhat longer than the national average. Eighty-five percent of people prefer to drive alone, while 9.6% prefer to ride in carpools and an increasing 5.6% prefer the flexibility of working from home. Even while just 1.1% of Coral Springs residents presently use mass transit, the variety of available alternatives and ongoing initiatives point to a future in which public transportation will increasingly play a crucial role in residents' daily commutes. The city's transportation system, which combines connectedness and convenience, is always changing to give its citizens a flexible and well-rounded method of getting around on a daily basis.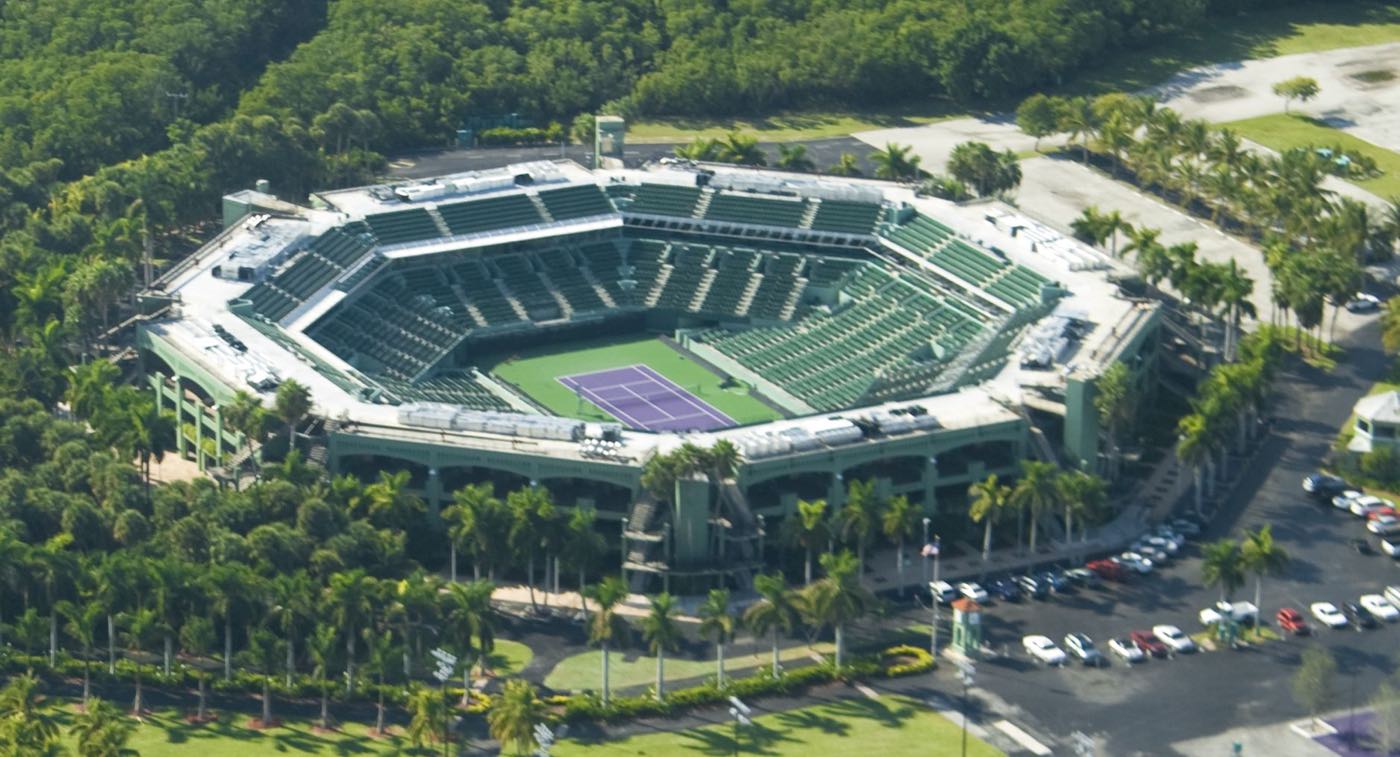 Investing in Real Estate: Housing Market in Coral Springs
Real estate is a profitable venture in Coral Springs, offering opportunities for both investors and homeowners. The city's inherent value is demonstrated by the local market, which has a typical house value of $482,800, much above the $338,100 national median. Coral Springs's home prices have increased by an astounding 17.45% in the last year, well above the 8.27% national average. With property prices continuing to rise, Coral Springs is a great place to invest in real estate, as seen by its strong and steady growth. Coral Springs's well-connected transit system and wide range of housing alternatives add to the city's allure by enabling inhabitants to fully experience and explore everything that the lively neighborhood has to offer.
If we go into more detail, Coral Springs real estate offers a unique combination of longevity and possibility. The city's residences, which combine modern conveniences with historic elegance, have a typical age of thirty years or so. Apart from the buying prospects, Coral Springs has a notable rental market as well. Thirty-four percent of the population lives in rentals, and there is a 2.6% availability rate for homes and flats. The city's consistent improvement in house values—up 26.6% over the past ten years—combined with this dynamic market environment confirms that investing in Coral Springs is about more than simply buying a property; it's about securing a valued asset in a thriving community. When it comes to the two biggest expenditures people make, a home or a car, investing in Coral Springs has a bright future with potential for significant returns.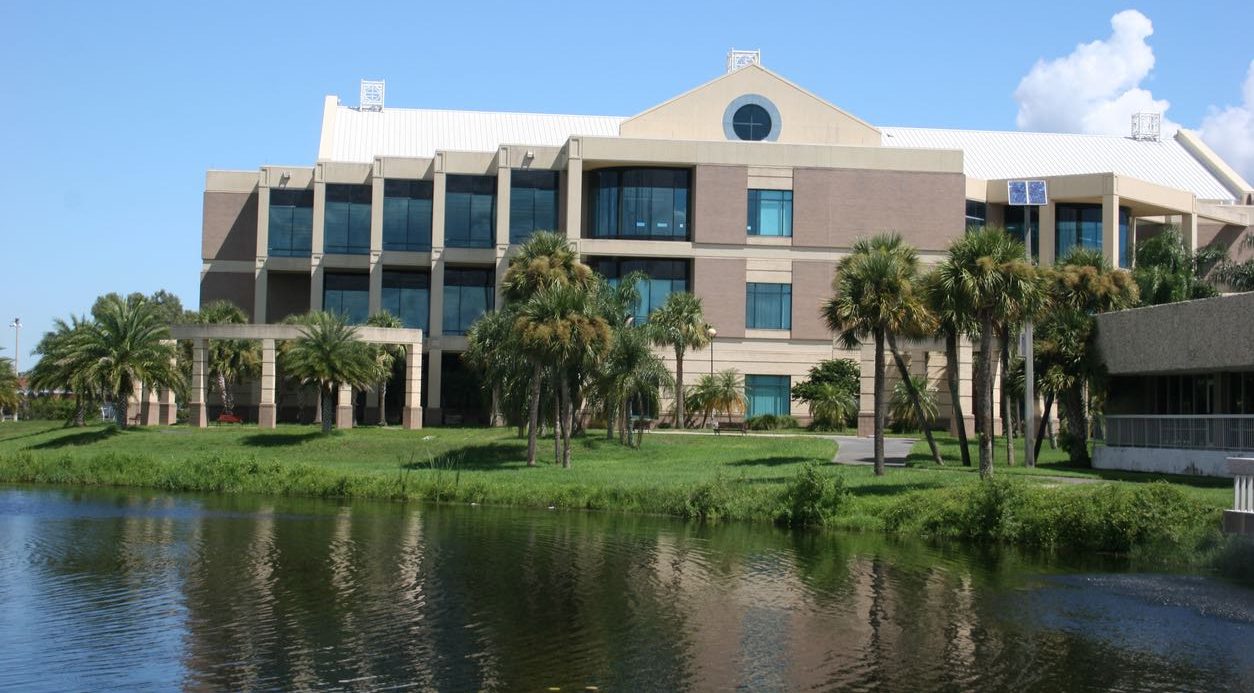 Exploring Schools & Education in Coral Springs
The foundation of Coral Springs, a community well-known for its dedication to supporting each child's growth and development, is high-quality education. As a preferred choice for families looking for excellent educational options, Coral Springs boasts an incredible assortment of highly regarded elementary, middle, and high schools. With an average expenditure of $9,109 per student, the district has generous financing, which is reflected in the abundance of resources available to improve the educational experience. With 17 students for every instructor, the student-to-teacher ratio is advantageous and guarantees that every child receives personalized attention and assistance. Apart from its robust academic program, the city provides an abundance of extracurricular activities that are tailored to suit a wide variety of interests and enhance students' educational experiences.
Coral Springs offers a strong focus on pupils' overall development outside of the classroom. With 723 pupils per librarian and 499 kids per counselor, the city's dedication to provide complete assistance to its young learners is demonstrated by the presence of committed staff members, including librarians and counselors. In addition to a strong emphasis on academic achievement, parents may expect a supportive environment that fosters children's exploration, learning, and development. Whether it's via extracurricular activities, creative learning initiatives, or community involvement, Coral Springs education aims to provide the groundwork for success and lifelong learning.