The Real Cost to Ship a Car from New York to Texas
Both Texas and New York are highly populated states in the United States. Both are home to tons of opportunities in modern employment sectors. Financial and tech sectors are blooming in these states, and both have lots to offer. SXSW in Austin, or a Broadway play in New York City? BBQ in Dallas or NY-style pizza in the city? Both states are also some of the leading hubs of multiculturalism in the US.
It is not a short or easy move to make. That is why many single folks and families who are making a move from one to the other engage in services of a car shipping company. If you are making a move, one of your major concerns right now is how to ship your vehicle to your new home. That is where Ship A Car comes in!
Texas to New York Car Shipping
It is very common for people to make this move- as mentioned before they are two of the most populous states in the country, home to over 45 million citizens between the two of them! Thousands make a move between New York and Texas every year. With it being such a popular, high-traffic route, it has the attention of car shipping services across the country.
From shipping a daily commuter car or SUV to sending an exotic car or motorcycle from one state to the other-trust us, 1,800 miles on a motorcycle in the winter is not recommended- contacting an auto transport company is the right choice to make if you're making a move. Many companies like us offer eye-catching offers for people trying to ship their vehicles from one state to another. They will pick up your vehicle and transport it from the home you're leaving to your new home. Depending on the exact spot and when you are making your move, the cost and time to move your vehicle may vary – it could take from 3-6 days to transport your vehicle. Even with these auto transport companies having great carrier pipelines between the two states, you'll need to book ahead, as spots can go quickly!
New York to Texas Auto Transport
The distance from New York to Texas is, at its closest, a little over 1,100 miles. But that's the closest you'll get-and these are two of the largest states in the country! If you want to go from the furthest-apart points of these two states, that's a journey of nearly 2,300 miles- a massive haul.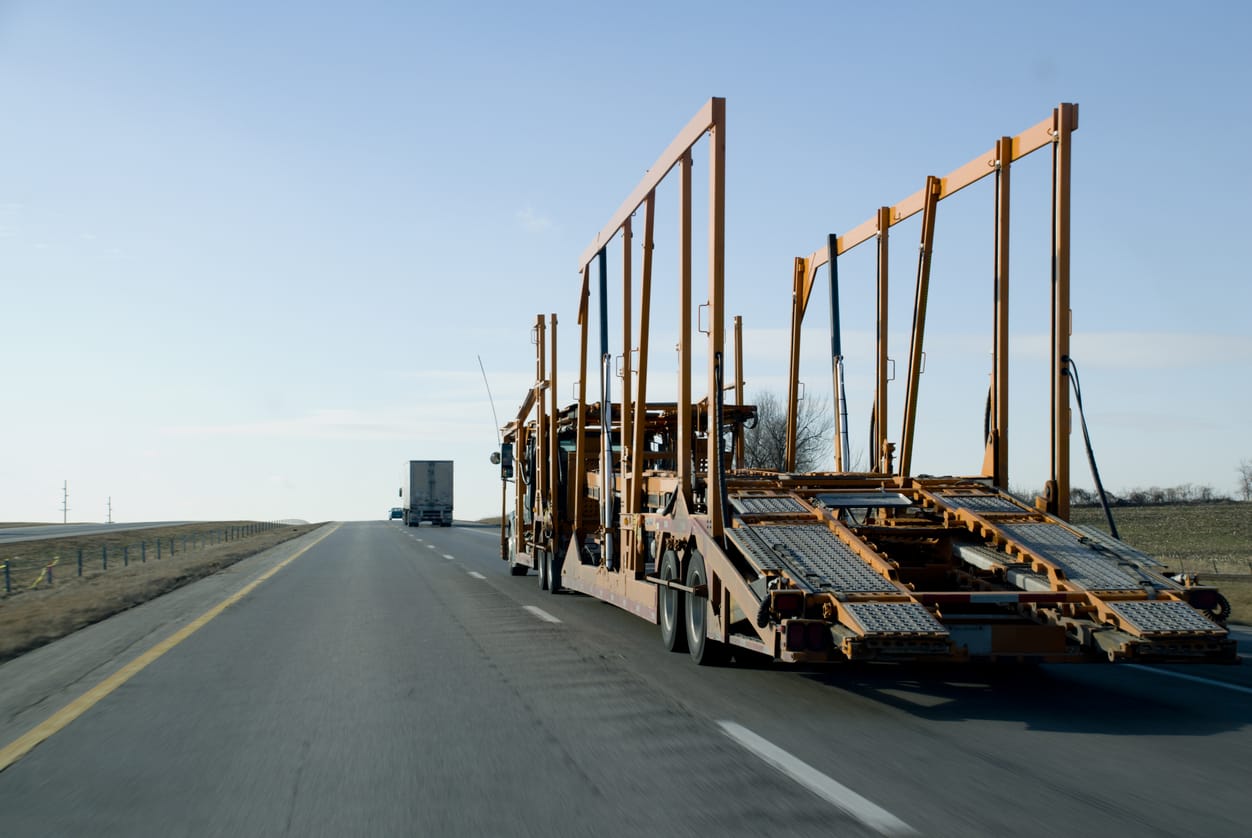 By hiring professionals like us to do this long-distance transfer, you can remove one of the many things from your to-do list! Sure, driving your car, truck, or SUV yourself might sound smart or efficient. But you'll need to consider fuel costs, hotel fares, and the time required to drive this distance. In addition, your car can get damaged on the drive-by projectiles or rocks, resulting in unnecessary paint and body damages. There is also the chance of an incident or accident along the way- the more miles you put on your vehicle, the more likely it is you'll have an accident. So why deal with all of this on top of moving hassles?   Just let the professionals do it- you'll have to pay the car transport company but paying them for auto shipping is better than doing it on your own!
Auto Transport Category
Depending on the vehicle you're shipping, different companies can offer you various auto shipping services. The most common way is shipping your vehicle using open transport. This is the standard, lowest-cost, and more regular trips between New York and Texas. Another option is shipping is an enclosed transport. While more expensive, an enclosed trailer is great for antique, classic, and exotic vehicles. Enclosed shipping ensures your classic or exotic car does not get damaged by wind or debris on the road. No matter which service you choose, rest assured that the chief concern of Ship A Car is getting your cars to your new home without a scratch.
Auto Shipping Costs and Transit Times for Common New York to Texas Auto Transport Routes
Both New York and Texas are large states. Texas is massive- the second largest state in the country- while New York isn't that large inland area, their shapes make it a hike from one end of the state to the other. People are constantly doing vehicles transport to the different areas in these two states. But ultimately, there are some familiar places where people tend to transport their cars all year around. You may be wondering how much it costs to ship a car from Texas to New York. Fear not, as math has done for you to find overall shipping costs without much problem. Depending on different auto transport companies and the size of the carrier, the shipping rate and estimated car shipment time might vary. The approximate fees of auto transport are given below: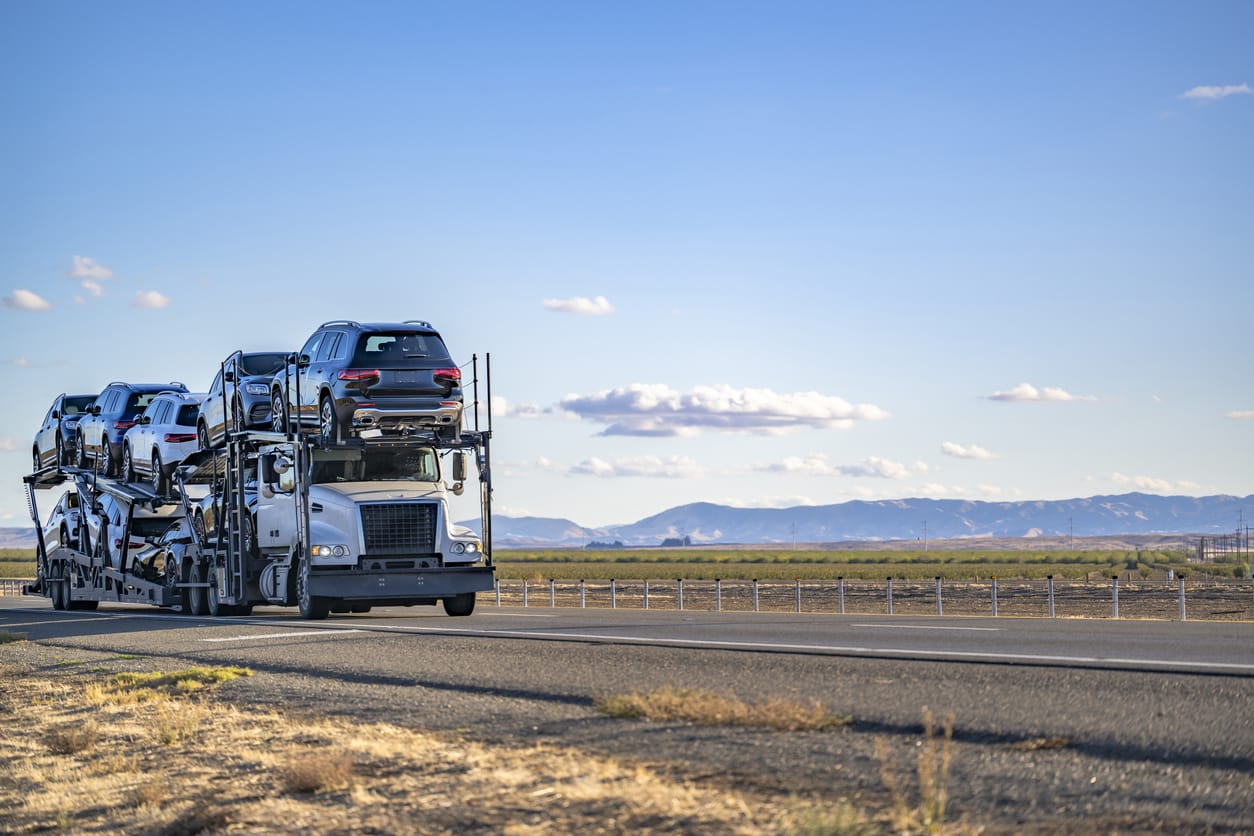 New York City, New York to Houston, Texas is around 1,627 miles, and it takes almost 3-5 days to transport your car. The shipping cost may vary, but it is ultimately within $1,050 and $1,550 if you chose an open carrier or enclosed car carrier, respectively.
Dallas, Texas to Buffalo, New York is around 1,370 miles; it also takes approximately 3-5 days to ship your car. It will cost you about $1,650 if you use the enclosed carrier and $1,100 if you use the open carrier for car shipping.
Rochester, New York to Austin, Texas is another famous shipping destination around 1634 miles. It takes 4-6 for larger vehicles shipping to the final destination. It costs around $1,000 to $1,400, which can vary depending on your model and ate of transport.
Syracuse, New York to Fairview, Texas, is around 1500 miles, and your car will be shipped within 4-6 days. It costs around $1,050 to $1,425 for car shipping.
According to the service and your car model, Schenectady, New York to Corpus Christi, Texas, costs $1,025 to $1,525. The distance you are getting your car shipped is around 1971 miles, and it may take 3-6 days to ship your vehicle.
El Paso, Texas to Albany, New York is around 2200 miles, taking 5-7 days to ship your car. The cost of shipping your vehicle can be about $1,250 to $1,750 if you are looking for the best transportation company to ship your vehicle.
*Prices are subject to change:  all prices above are current market prices for the month of September / October 2021