Individual, Business, and Specialty Transport Services in the City of Cincinnati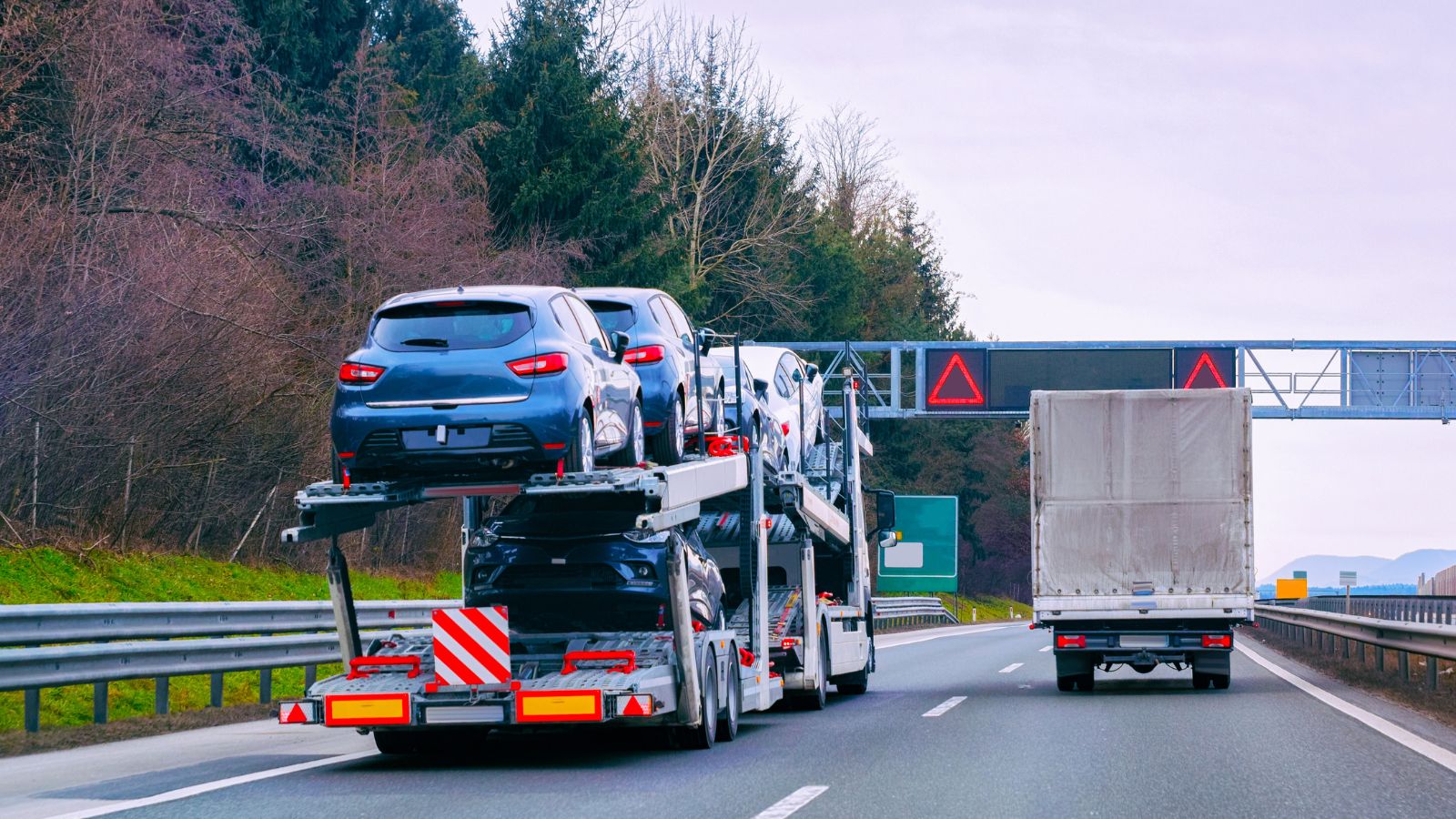 Individual Shipping
At SAC, we provide customizable services designed to be flexible enough to adjust the requirements of every customer. We are also intentional about educating customers on the process involved during the shipping process.
We offer a variety of services and they include:
• Car transport for travel nurses/physicians
• Golf cart shipping
• ATV/UTV/Side by Side shipping
• Motorcycle shipping
• Student car shipping
• Military vehicle shipping
• Seasonal car shipping
• Cross-country vehicle shipping
• Open and closed carrier options
• Classic car shipping
• Exotic automobile shipping
Ship A Car provides both open and enclosed carrier shipping services. Open carrier shipping involves transporting goods on an open carrier, where the vehicles are exposed to the elements during transit. The upside to this mode of shipping is that it is more economical than the enclosed carrier alternative. This option is mostly used for relatively inexpensive goods.
Enclosed carriers are typically fully enclosed trailers or containers that shield the goods from road debris, harsh weather conditions, and other potential hazards. However, it is more expensive than open carrier shipping. It is the preferred option for high-value, classic, exotic, or luxury vehicles and expensive goods. We provide discounts within each shipping category.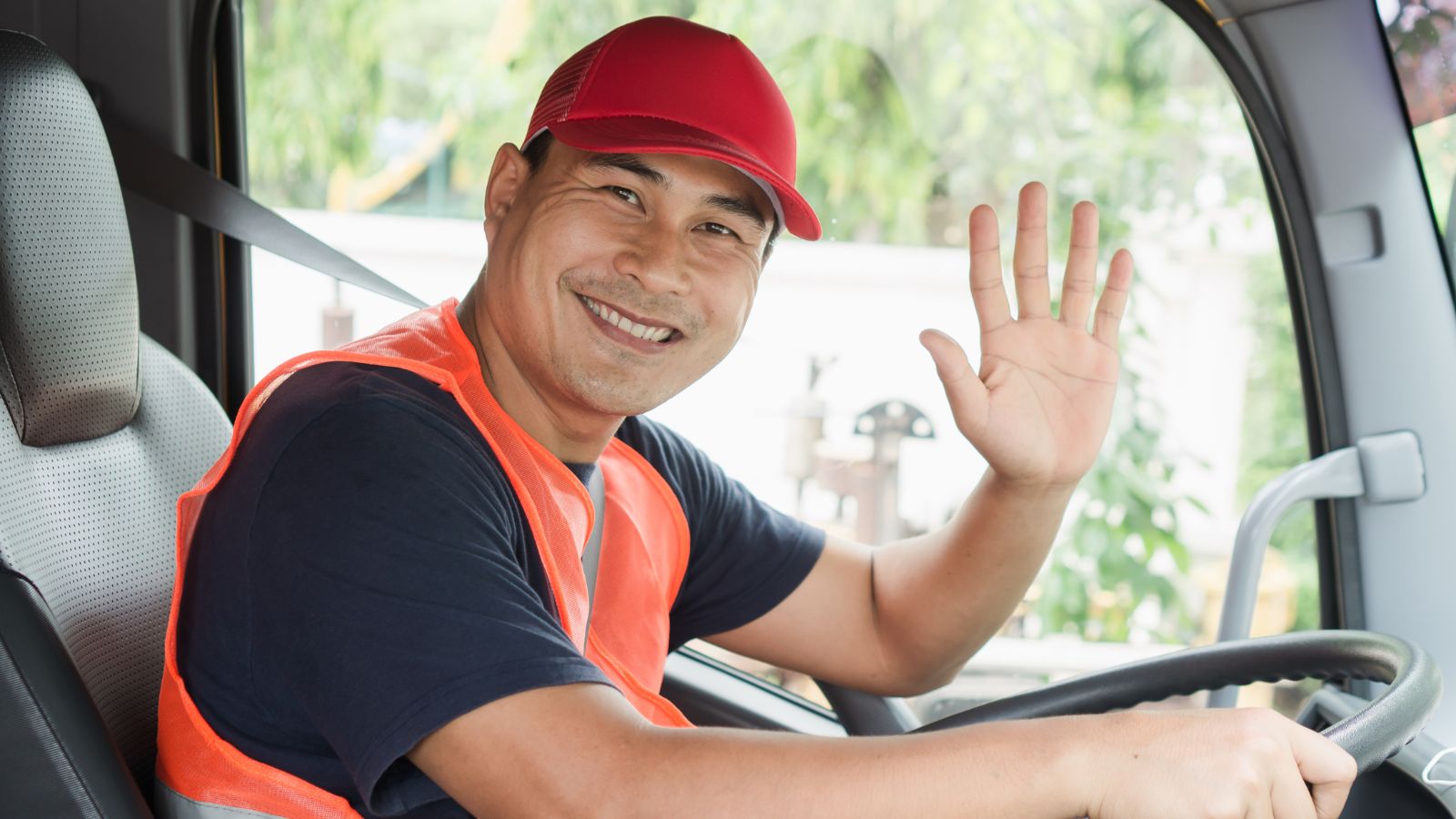 Business Shipping
SAC provides transportation services to all business types. We understand the importance of careful handling, timely deliveries, and impeccable service to the productivity of a business.
Corporate vehicle relocation can be a complex task for any corporation. We help businesses simplify the process and ensure a smooth transition for both their staff and families. We understand the unique requirements of corporate clients and provide comprehensive nationwide coverage. Whether it's moving a single vehicle or an entire fleet, we offer daily carrier availability and prioritize timely deliveries. Additionally, we have no upfront deposit requirements, to eliminate unnecessary financial burdens, providing flexibility and convenience to our corporate clients.
Vehicle auto auctions are a common platform for dealerships to acquire vehicles for their inventories. However, transporting these vehicles from the auction site to the dealership can be a logistical challenge. However, SAC specializes in auction vehicle transportation to simplify this process for dealerships. We ensure that vehicles are securely transported to the desired locations, enabling dealerships to quickly access the inventory they need. With a track record of successful and punctual deliveries, we are the go-to company for all business deliveries.
Specialty Transport Services
At SAC, we offer affordable transportation services for shipping large equipment, ensuring your freights are in safe hands. Our team of skilled professionals possesses extensive knowledge and expertise in handling the logistics of moving heavy machinery. We specialize in transporting a wide range of large objects and heavy equipment, including bulldozers, dump trucks, backhoes, tractors, and mining equipment. We can also handle the transportation of various mining and construction tools such as compactors, asphalt paving machinery, miners, scrapers, graders, loaders, pile drivers, and more. Trust SAC to deliver your equipment safely and efficiently to its destination.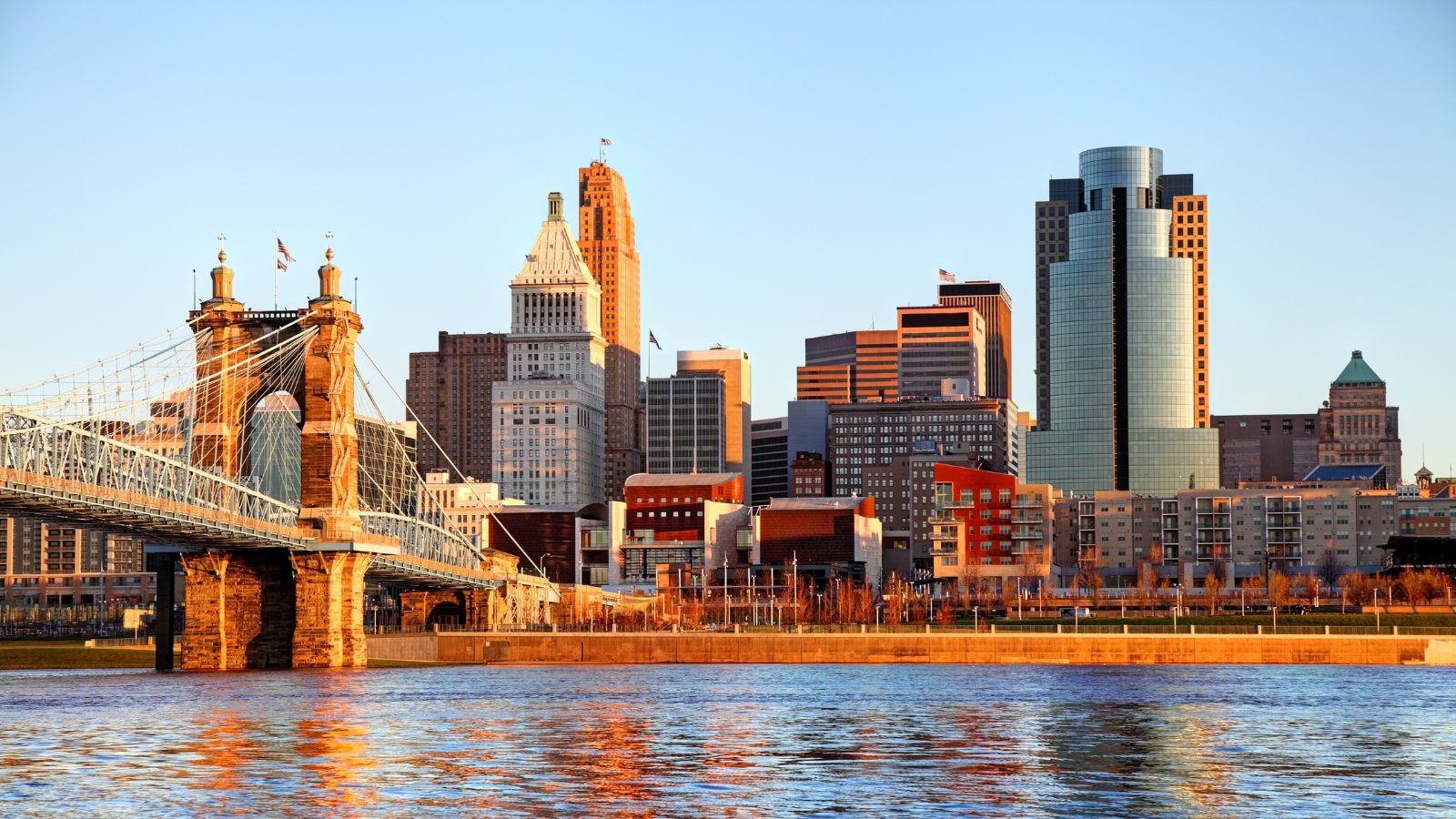 Everything You Need to Know About the City of Cincinnati Ohio
In 2018, Cincinnati, Ohio had a population of 303k people with a median age of 33 and a median household income of $43,585. From 2017 to 2018, Cincinnati, OH experienced a population growth of 0.435 percent, with the number of residents increasing from 301,305 to 302,615. During the same period, the median household income in Cincinnati rose by 11.9 percent, from $38,938 to $43,585. The population of Cincinnati, OH is 49.8 percent White Alone, 40.4 percent Black or African American Alone, and 3.65 percent Two or More Races. N/A% of the people in Cincinnati, OH speak a non-English language, and 96.2 percent are U.S. citizens.
The largest universities in Cincinnati, OH are the University of Cincinnati-Main Campus (10,454 degrees awarded in 2017), Xavier University (1,825 degrees), and Cincinnati State Technical and Community College (1,438 degrees).
The median property value in Cincinnati, OH is $147,800, and the homeownership rate is 38 percent. Most people in Cincinnati, OH commute by Drove Alone, and the average commute time is 22.8 minutes. The average car ownership in Cincinnati, OH is 2 cars per household.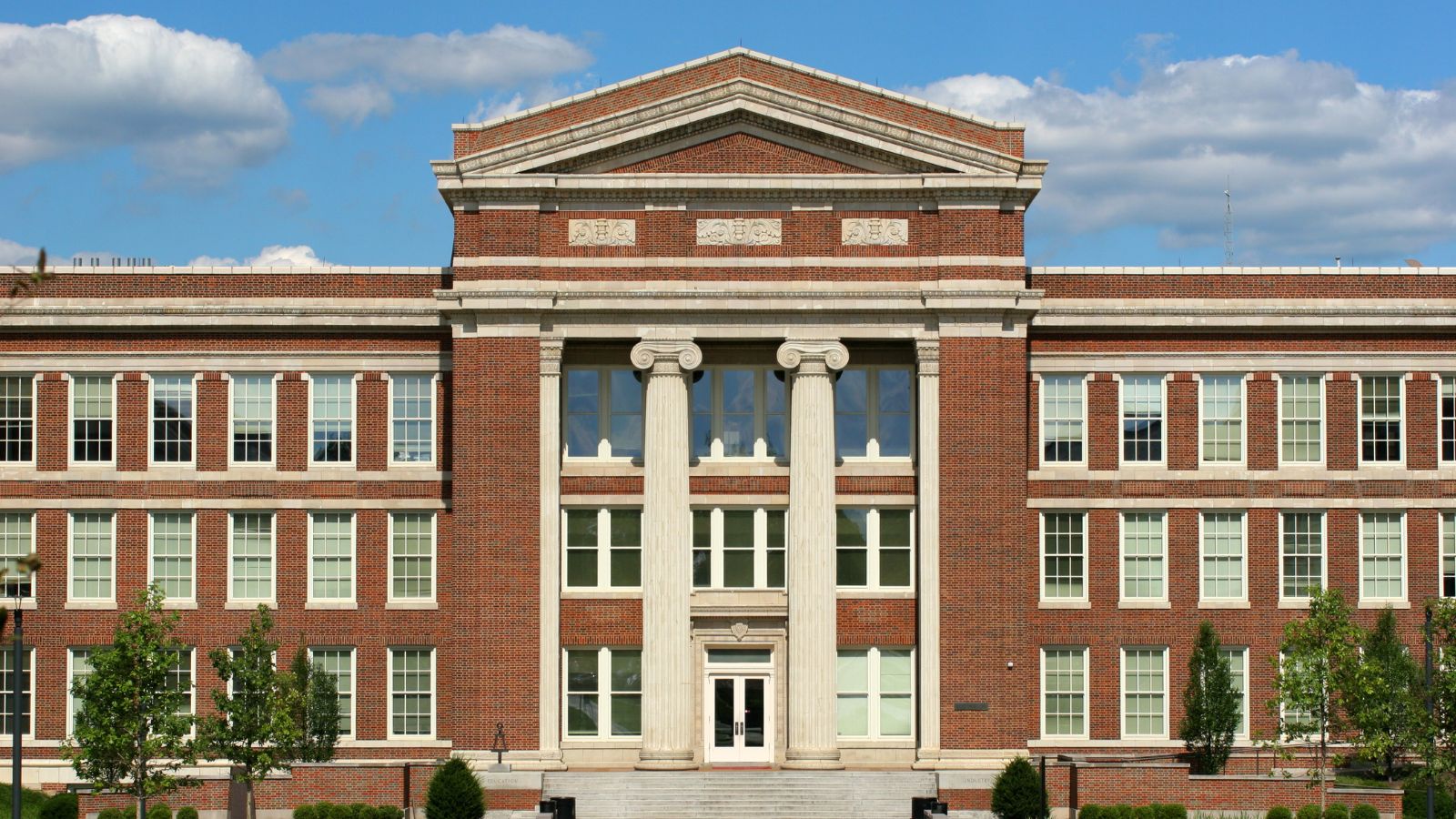 Education in Cincinnati
In 2017, universities in Cincinnati, OH awarded 15,164 degrees. The student population of Cincinnati, OH is skewed towards women, with 25,967 male students and 30,885 female students.
Most students graduating from Universities in Cincinnati, OH are White (10,209 and 73.4 percent), followed by Black or African American (1,498 and 10.8 percent), Unknown (751 and 5.4 percent), and Hispanic or Latino (611 and 4.39 percent).
The largest universities in Cincinnati, OH by the number of degrees awarded are the University of Cincinnati-Main Campus (10,454 and 68.9 percent), Xavier University (1,825 and 12 percent), and Cincinnati State Technical and Community College (1,438 and 9.48 percent).
The most popular majors in Cincinnati, OH are Registered Nursing (1,024 and 6.75 percent), General Business Administration & Management (550 and 3.63 percent), and Criminal Justice – Safety Studies (544 and 3.59 percent).
The median tuition costs in Cincinnati, OH are $13,779 for private four-year colleges, and $9,322 and $24,656 respectively, for public four-year colleges for in-state students and out-of-state students.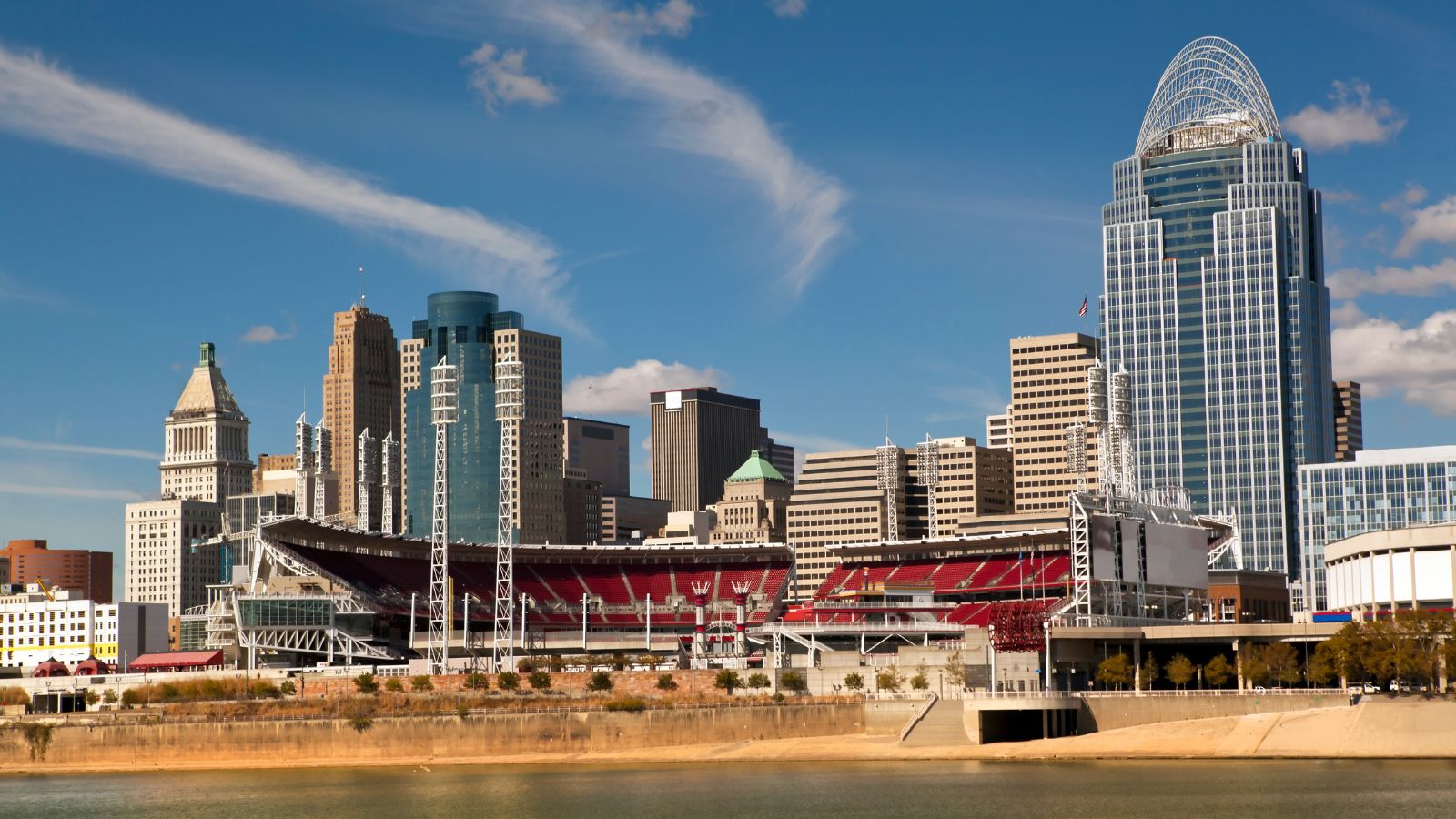 Economy in Cincinnati
The economy of Cincinnati, OH employs 150k people and Cincinnati has an unemployment rate of 4.5 percent. Cincinnati has seen the job market increase by 0.8 percent over the last year. Future job growth over the next ten years is predicted to be 29.8 percent, which is lower than the US average of 33.5 percent. The largest industries in Cincinnati, OH are Health Care & Social Assistance (25,803 people), Manufacturing (15,146 people), and Retail Trade (15,511 people), and the highest paying industries are Utilities ($66,630), Professional, Scientific, & Technical Services ($58,359), and Public Administration ($58,112).
Households in Cincinnati, OH have a median annual income of $43,585, which is less than the median annual income of $61,937 across the entire United States. This is in comparison to a median income of $38,938 in 2017, which represents an 11.9 percent annual growth.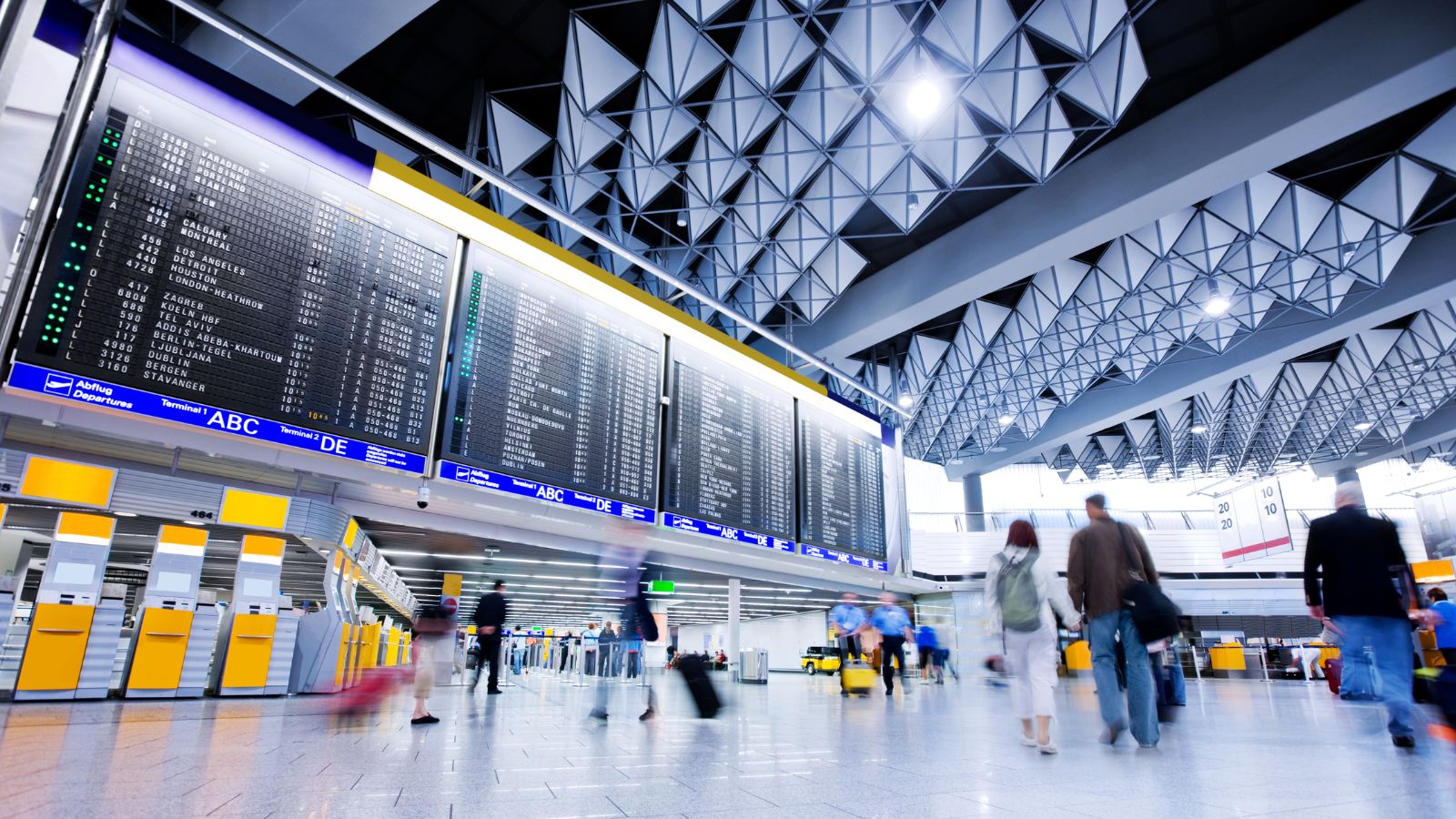 Tax Rates for Cincinnati
Tax Rates can have a major impact on cost the Cost of Living. The following are the tax rates in Cincinnati, OH:
The Sales Tax Rate for Cincinnati is 7.0 percent.
The Income Tax Rate for Cincinnati is 5.6 percent.
Income and Salaries for Cincinnati
The average earnings of a Cincinnati resident are $25,256 a year.
The Median household earnings of a Cincinnati resident is $34,002 a year.