The Evolution of Heavy Equipment Trading
Over the past several decades, there has been a significant transformation in the heavy equipment business in the United States. Not only has there been an increase in the need for sophisticated equipment, but there has also been an evolution in the techniques of procurement. The proliferation of heavy equipment auctions has been a driving force behind this shift. These events have evolved into a hub for the many parties involved, and they showcase a wide variety of technology, ranging from cutting-edge excavators to massive cranes. These types of auctions have helped to democratize access by providing both major organizations and small contractors with the opportunity to buy or sell equipment in a setting that is both competitive and open to scrutiny.
Since the dawn of the information age, the terrain of these auctions has continued to evolve, with many of them moving to virtual venues such as the internet. This transition to the virtual sphere has significantly increased their reach, making it possible for players from all over the world to take part in real-time bidding. In addition, participants' faith in one another has been strengthened because to the openness and promptness of online auctions. Now, prospective purchasers have access to comprehensive equipment histories, evaluations, and even virtual tours, which helps ensure that they make educated decisions. The importance of these auctions as important marketplaces is poised to further strengthen as the construction and agricultural industries in the United States continue to develop, and this will have a significant impact on the future of equipment trade.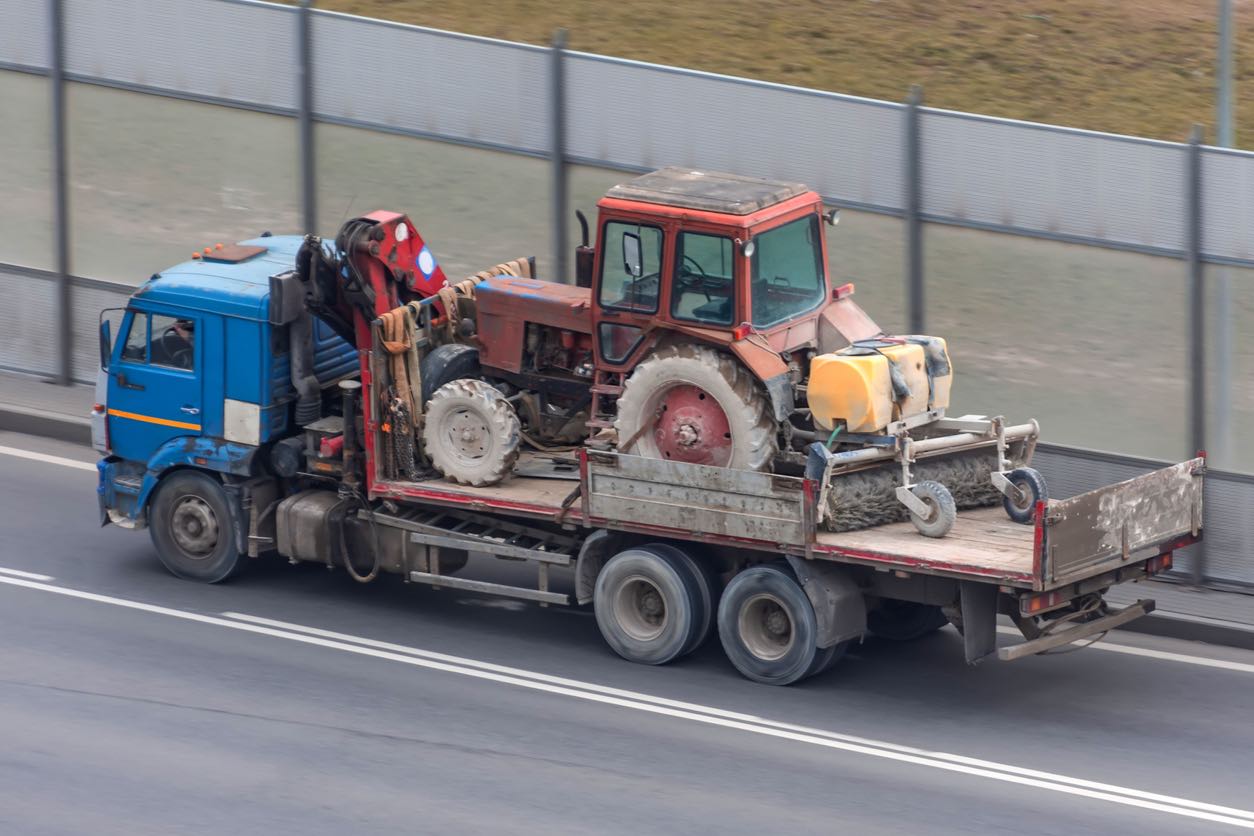 The Magnetic Pull of Equipment Auctions
In the vast landscape of the heavy machinery market, equipment auctions have emerged as an oasis for both buyers and sellers. These events not only provide attendees with access to a wide variety of machinery but also guarantee openness and the possibility of cost reductions. As the market continues to develop, it is more important than ever to have a solid grasp of the primary draws of these auctions. A closer look will now be taken at the primary reasons why many people find that attending equipment auctions is the best option for them.
Convenience and Variety: The all-encompassing nature of equipment auctions is one of their most attractive features. The attendees are given a wide variety of items to choose from, ranging from cutting-edge agricultural equipment to essential equipment for the construction industry. As a result, there is no longer a requirement to move from one dealer to another, which makes the overall process of purchasing simpler and more time-effective. Because everything is located in a single location, purchasers have an easier time comparing different options and selecting the machinery that most closely meets their requirements.
Cost-Effective Deals: It is impossible to deny the temptation of possible cost reductions. Buying machinery at a price that is much cheaper than the going market rate may frequently be accomplished via the use of equipment auctions. This is especially beneficial for startups and businesses on a tight budget. Because of the nature of bidding as a competitive process, it might result in bargains that are not only unexpected but also impossible to find through more conventional channels of sales.
Transparent Process: Trust is essential to the success of any transaction, and this is one area in which equipment auctions shine. The method of placing bids is open and transparent, guaranteeing that every player is provided with the same amount of chances to win. Because buyers are able to view the offers made by their rivals, there is no possibility of any transactions taking place behind the scenes. Not only does this openness help to create trust, but it also helps to guarantee that both buyers and sellers leave the transaction with the sense that they have reached a fair agreement.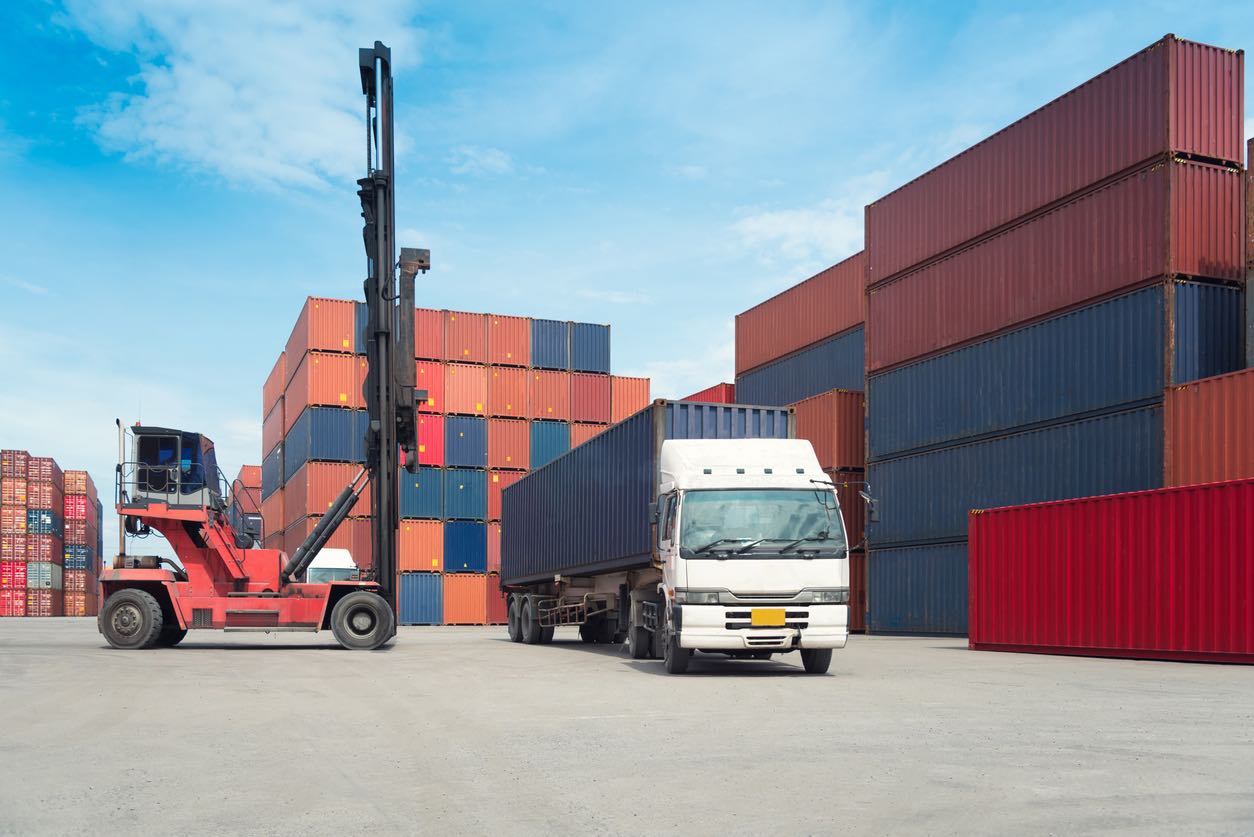 Unearthing America's Premier Heavy Equipment Auctioneers
The market for heavy equipment in the United States is a dynamic one, and auctions are an essential component in determining the industry's trajectory going forward. Auction houses have evolved into the go-to marketplaces for companies and private individuals that are interested in buying or selling machinery. These institutions not only create a market that is open, efficient, and competitive but also give a wide variety of options for different types of equipment to choose from. In this part, we highlight some of the auction houses in the United States that are considered to be the most reputable and important in the business. We do this by shining a light on the distinctive services they provide and the contributions they have made to the sector.
Ritchie Bros. Auctioneers:

 

Ritchie Bros. Auctioneers was established in Canada in 1958, and since then, the company has expanded to become a dominant force in the industrial asset disposition market all over the world. Although they are most famous for their live auctions, they have also had tremendous success with their online platforms. Many people in the heavy machinery industry consider them to be the best option because of their reputation for being fair and transparent as well as their extensive inventory.
Auction Time:

 

Auction Time is notable in that it is a platform that focuses mostly on digital transactions and that caters exclusively to the markets for heavy equipment, commercial vehicles, and agricultural gear. Their user-friendly interface and real-time bidding method have made them a choice among contemporary firms that are searching for an auction experience that is straightforward.
Proxibid: Proxibid has established a global market place thanks to its extensive network of more than 4,000 auctioneers and asset owners. Their platform brings together customers from an astounding 190 nations, guaranteeing that a wide variety of equipment and industrial alternatives is available to meet the requirements of every situation.
IronPlanet:

 

IronPlanet, which is owned and operated by Ritchie Bros., conducts both live and online auctions for many types of items. Their weekly online auctions, in particular, have attracted a lot of interest due to the large lists they provide and the open nature of their bidding processes.
Equippo:

 

Equippo provides a genuinely global platform while having its beginnings in Switzerland and maintaining a presence across Europe. They specialize in bringing together buyers and sellers from all around the world, which results in a wide variety of possibilities for secondhand heavy equipment.
Bidadoo:

 

Bidadoo, which is the leading online auction firm for capital assets and is owned by eBay, has completely changed the way auctions are conducted. Because of their commitment to being transparent within the business, as well as their collaboration with eBay, which guarantees a large audience, they have become a name that is trusted.
Alex Lyon & Son:

 

In the world of auctions, Alex Lyon & Son has carved out a specific area for itself by concentrating on the sale of heavy machinery and construction equipment. Their auctions are highly sought after by a great number of businesses because of the range of items offered and the reasonable prices at which they are offered.
Absolute Auction and Realty:

 

Absolute Auction and Realty is a shining example in the field of auctions and real estate because to the extensive history and stellar standing it has earned over the years. Their dedication to providing complete services and putting the needs of their customers first has helped them build a devoted following.
BigIron Auctions:

 

BigIron Auctions provides an online auction experience that has been curated, and it specializes in the sale of agricultural, construction, and transportation equipment. Their platform is well-known for its intuitive user interface as well as its open and honest bidding procedure.
Purple Wave Auction:

 

The auction house known as Purple Wave Auction deals in a wide variety of goods, including real estate in addition to equipment and automobiles. Their internet-based auctions do not include reserves, which has made them a popular choice among bidders who are searching for clear and competitive bidding.
These auction powerhouses have not only revolutionized the process by which heavy equipment is acquired and sold, but they have also established industry standards. These standards ensure that every transaction is trustworthy, transparent, and efficient.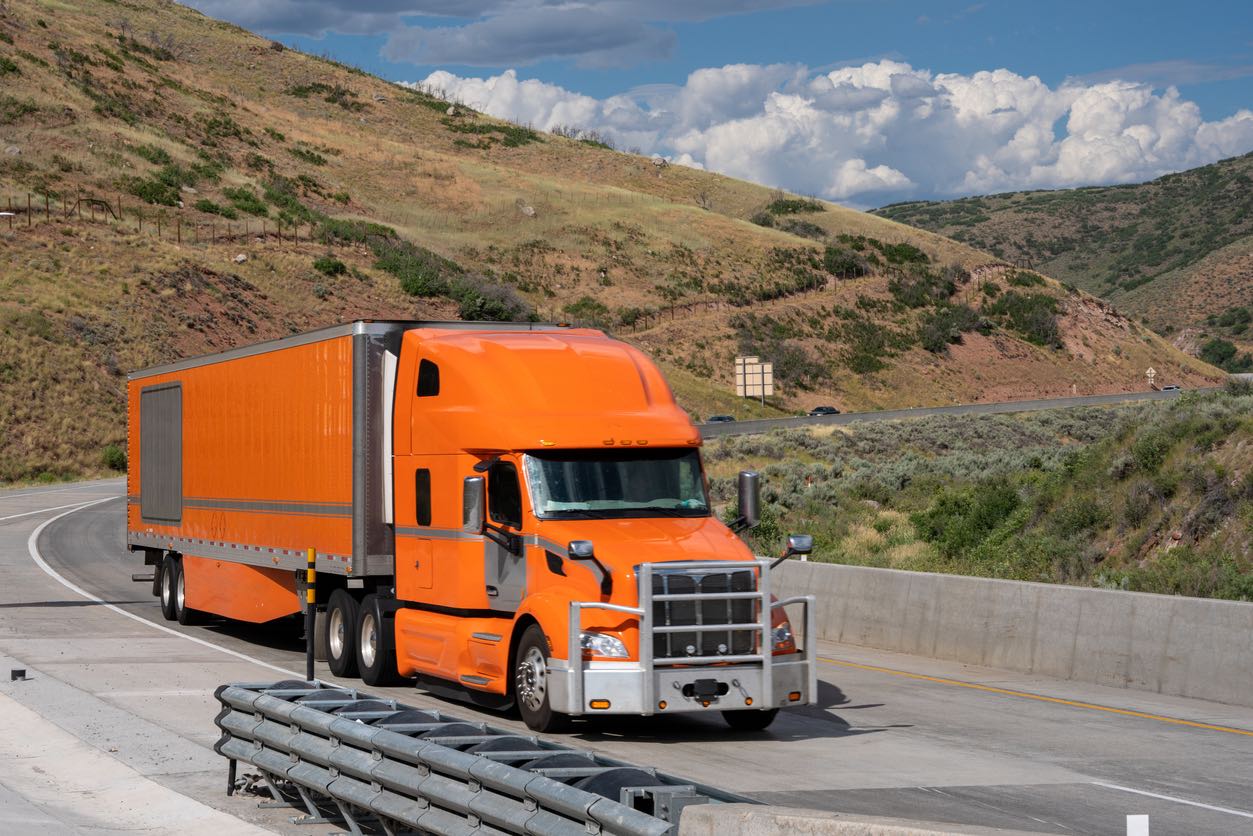 Navigating the Digital Revolution in Equipment Auctions
The auction business has seen a considerable transition in recent years, moving away from the crowded venues and frenetic speed of bidding battles that were formerly typical of the sector. The incorporation of technology has resulted in the development of online platforms, which have fundamentally altered the experience of participating in auctions. The use of virtual auctions has grown increasingly common and enables players from all around the world to take part without any geographical restrictions. Not only has the proliferation of digital technology made auctions more accessible to a wider audience, but it has also made them more dynamic for both buyers and sellers. Understanding the benefits and factors to consider brought about by this change is absolutely necessary as the industry continues to evolve.
Advantages for Sellers:
Global Reach:  The ease with which one may participate is one of the most appealing aspects of online auctions. No longer confined to a local or regional audience, sellers can now showcase their equipment to a worldwide audience. Because of this improved visibility, items are certain to receive the attention they merit, which may result in higher bids and better sales outcomes.
Swift Transactions:  Traditional ways of making transactions can be time-consuming, and they sometimes require sellers to wait for lengthy periods of time before finding a suitable buyer. The process of making a transaction may be completed much more quickly when using auctions, particularly ones that are held online. The sellers are able to quickly unload their equipment, frequently within the timeframe of the actual auction itself.
Streamlined Sales Process:  The ease that is provided by using auction houses is one of the most notable advantages that can be gained from doing so. The full sales process, including listing the equipment, promoting it, monitoring bids, and concluding the deal, can be entrusted by the seller to the auction house to handle on their behalf. The vendors are able to concentrate on other elements of their business thanks to this hassle-free strategy.
Guidelines for Buyers:
Informed Decisions through Research:  The sphere of digital technology provides access to an abundance of information. Buyers should educate themselves on the worth and condition of the equipment they intend to purchase using internet resources, reviews, and historical data before participating in an auction. The results of this research will guarantee that purchasers make purchases based on information rather than on impulse.
The Importance of Inspection:  Although participating in an online auction is convenient, it can be difficult to determine the actual physical condition of the item being auctioned. In light of this fact, several auction houses organize inspection days, during which prospective purchasers have the opportunity to check the machinery for themselves. This phase is essential to preventing the customer from having post-purchase regrets and ensuring that the equipment meets the expectations of the purchaser.
Budgetary Discipline:  The very competitive environment of an auction can give participants a rush, leading some purchasers to place bids that are out of their price range. It is quite necessary for purchasers to determine their financial limits in advance. Not only does setting a limit in advance save you from going overboard with your spending, but it also guarantees that the acquisition will continue to be a worthwhile investment.
The combination of technology and auctions has definitely transformed the environment, and although this has brought about a number of benefits never before seen, it has also brought about a number of new obstacles. Both buyers and sellers may make the most of their time spent at auctions by being familiar with the mechanics of the event and navigating it effectively.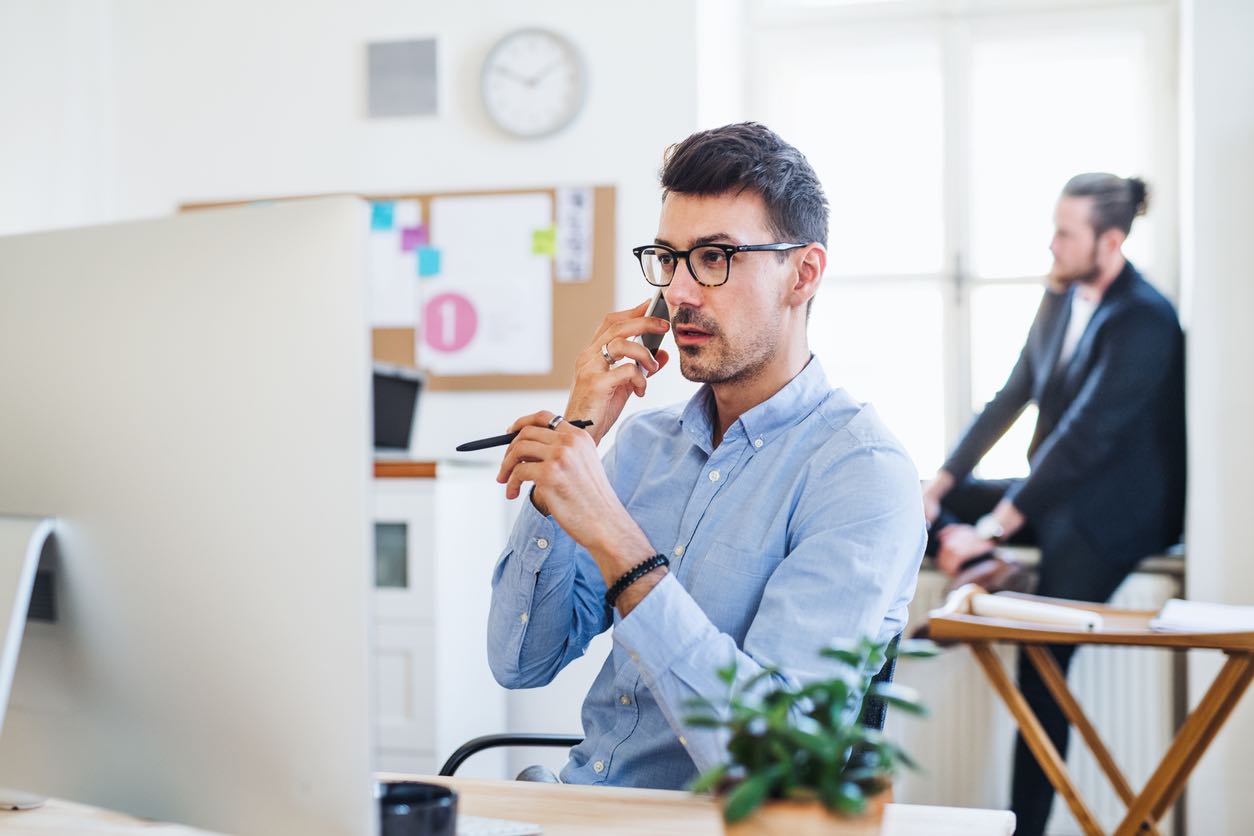 Wrapping Up and Making the Right Shipping Choice
The market for machinery in the United States has seen tremendous development over the course of the years, with heavy equipment auctions playing an essential part in this progression. Because they provide a standardized setting for both purchasers and sellers, these auctions have made it possible to conduct business dealings in a manner that is both effective and fair. This tendency has been further enhanced by the rise in popularity of online auction platforms, which points to a future in which the market for machinery will be more approachable and active than it has ever been.
Ship A Car, Inc. has quickly become the most reliable company in the United States for delivering large pieces of equipment and machinery. Their comprehensive services are able to accommodate all of your needs, regardless of whether you obtained a piece of equipment through an auction or a direct purchase. Their extensive network of reliable carriers is qualified to handle machinery of any type and size, assuring that all deliveries will be made in a secure manner and on schedule. Ship A Car, Inc. provides smooth transportation options for a wide range of machinery, including agricultural machinery, construction equipment, and heavy equipment, bridging the gap between enterprises, auctions, and end-users.
When dealing with expensive and important heavy equipment, making sure you pick the correct shipping partner is of the utmost importance. Ship A Car, Inc. not only has an A+ rating from the Better Business Bureau but also has a history of providing excellent service on a continuous basis. Because of their dedication to providing excellent service and their extensive knowledge in heavy haul shipping, they are the company of choice for customers who own businesses as well as individuals. You need not search any farther if you are seeking for a partner who can carry your heavy equipment in a dependable, effective, and trustworthy manner. When you choose Ship A Car, Inc., you will experience a difference in service that is unmatched by any other company.
Frequently Asked Questions
What factors are contributing to the rise in popularity of heavy equipment auctions in the United States?

 

Convenience, variety, and cost-effective offers are what make heavy equipment auctions such an appealing choice for both buyers and sellers.
How have online platforms transformed the auction industry?

 

Auctions have become more accessible because to the proliferation of online platforms, which enable buyers and sellers from all over the world to participate without any geographical restrictions.
When looking for a company to transport heavy equipment, why should I choose with Ship A Car, Inc.? Ship A Car, Inc. has an extensive network of reputable carriers and an A+ rating with the Better Business Bureau (BBB), assuring that your heavy equipment will be transported in a secure and dependable manner.