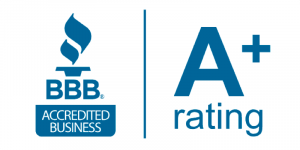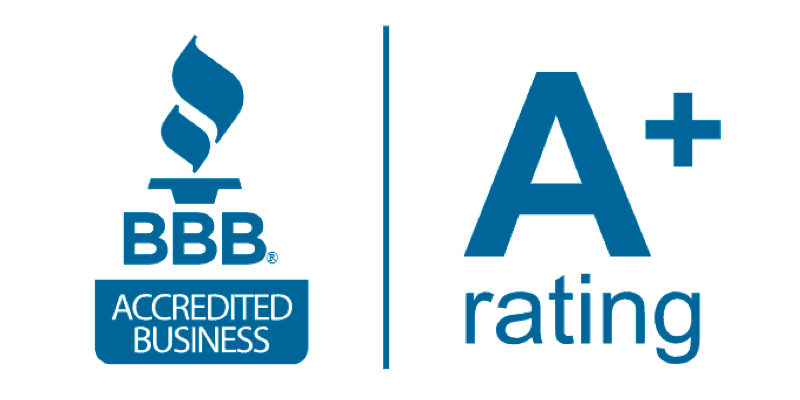 BBB A+ Rated & Accredited Since 2015 LOVED by Customers
Enter in your shipping information using the form provided or call us at (866) 452-3657 to receive your free shipping quote.
We have received your quote request!
During regular business hours, you should receive a Custom Transport Quote shortly via email.
If you submitted your Quote Request after business hours, you should receive your Custom Transport in the morning of the next business day, if not before.
Our regular business hours are:
Monday – Thursday
9:00 am – 7:00 pm
Saturday
11:00 am – 3:00 pm
As rated by our clients and
What do our clients say?
5.0
Thank you for all your assistance in securing transport. Willie was excellent! Clean, professional, communicated effectively, and was on time. I will certainly use your service again and recommend you.
5.0
My husband and I shipped our car cross country and I wanted say how happy we were with the service that ship a car provided. We worked with Les at ship a car and he went above and beyond for us. I highly recommend this company and if you decide to go with them make sure to ask for Les, he really took care of us and made us feel comfortable with our choice.
5.0
I loved dealing with them. Dana was awesome! She found a shipper immediately and my vehicle was picked up in 2 days and delivered in 24 hours after pick up. Everything happened exactly as she promised. She deserve a bonus. So very easy to talk to and made herself available after hours to make me comfortable with the entire ordeal!
5.0
The rep who answered the phone was a car person. He explained to me that his dad had lots of cars and he had a Dairy Queen and they parked their cars out front. I've always been around race cars and he has a racecar. So, out of all the people I talked to, whoever that rep was, he was the most knowledgeable. He is probably Ship A Car's best salesman. The car was to be transported to my house and they said it would be here Friday. I was out of town and I was driving back from Fort Worth in the evening on Wednesday, and I get a call. The man said that he would like to drop off my car that night. I said that I was not even at my house and asked how he got down so fast. It was Wednesday. He said not to worry about it and asked if he could drop it off between 7:00 and 8:00. I got up in the morning and my wife informed me that the sprinkler people were coming. So at 7:15, at least four pickup trucks and about eight guys showed up, and they all parked around our house. And at 7:45, a neighbor, two houses down, was replacing their fence. So, another four trucks showed up with eight guys. And accordingly, I'm going, "Where is this guy?" And sure enough, here he comes with the transport, zigzagging in between all these parked trucks. He asked where he would park. I told him to back it in our cul-de-sac and he did. Then, the local security guard asked if I was moving. I told him I was getting a car delivered. So, he stops. There must be 20 people, all watching. Then the driver asked if I knew how to drive a stick shift. He couldn't get the car out of the carrier because he couldn't drive a stick. So I told him I would help him. He's got two cars in the carrier, mine, which follow in the front, and another car that's barely turned over. It's shaking and rattling, and he backs that out. He puts it in neutral and it's just sitting there idly. He comes back in and gives me the keys. I asked him if he realized how much space there was between the door and the carrier and I couldn't get in the car. He's a skinny guy so he gets in the car. I told him to wind the window down, get out of the car and let me see if I can hold on the top of the carrier, and I'll get in like a racecar driver. So, that's what I did. And the moment I turned on that car, I was in heaven. The sound of that car gave me goosebumps, and I backed it up probably about a half a mile per hour, super slow. I drive around all the cars and I said that I got to inspect this because it was way dustier than what the photo showed. I looked at it and it was perfect. Finally, my wife started talking to the two other people that wanted to talk to me but I said that I gotta get this in the garage and check it out. The driver was gonna leave and once he leaves, if there were any problems, it's sorry, Charlie. Then, we paid the driver and he was all smiles because it was 1s, 5s, 10s, 20s and 50s. We hadn't had a chance to go to the bank to just give him a 100. And he got in his trailer. It was a very nice experience.
5.0
Joseph Gorfien was a pleasure to work with. He was very responsive each step of the shipment of my four seater golf car from picking it up on Marco Island to delivery in Roswell Ga. - picked up on the 4th and delivered on the 5th just as quoted which was a reasonable price. Thank you Joseph!
5.0
Yvonne, the car made it here in perfect shape and promptly at 8am this morning, Viktor , the driver, is the consummate professional , on time, polite, and skillful at driving his rig and the vehicles he transports. It was a great experience dealing with you as well and yes, you're quite a professional and a pleasure to deal with , thank you.
4.0
Very good service. They found someone who could ship both my car and motorcycle in an enclosed trailer.
5.0
My experience shopping for a reliable transport company was exhausting until I spoke with Lawrence at Ship A Car inc. He took all of my worries & concerns and tossed them out of the Window. He was there every step of the way start to finish. He assured me that my Car was in the best hands Possible. I highly recommended Lawrence to handle Any and all of your transport needs.
5.0
Willie Dublin assisted me on a short notice request to have my two vehicles, a Honda Odyssey and a Hyundai Elantra shipped from Santee, CA to Round Rock, Tx. I initially had set-up a request with another company a month prior , told them my situation and the day I needed it due to my wife's and my job that would require transportation. They told me they can deliver on the requested date. The day prior of the initial pick-up, I received an email that changed the pick-up to 3 days later and a possible whole week before the car would make it. They told me that I never specified the need and that they told me that they said the pick-up could be 3 days prior. They had a whole month to find a transport company to fit that transport request. I cancelled with them, called Willie D. at ship a car inc and he had me set-up with a pick-up day the same day. He was fast, efficient and had great communication the whole way. I would recommend Ship a car inc and Willie D. if you can request him for anyone moving out of state. I also would like to thank Carlos at Carlos Transport who Willie D. found as he was very professional, on time and delivered on the day needed. Very grateful to both of them. Relieved a lot of stress on our out of state move.
5.0
I recently purchased a 1942 Ford Deluxe Convertible, I needed someone to transport from Idaho to Upstate NY. My son came up with Ship A Car Auto Transportation from the Hemmings Motor News Magazine. Joseph Gorfien an employee took care of my car and arranged for trucking plus answered all my questions and calmed any apprehensions I had. The car arrived a day early in excellent condition. I would highly reccomend Ship A Car and Joseph Gorfien to anyone needing this type of service.
5.0
Bob Moran at Ship A Car is Absolutely Amazing! I have been in the Car Business for years and I have never had better customer service ever!!! Bob is extremely informative, thorough, and detailed orientated. I have shipped multiple cars with Bob and I have never had a better experience. If you need a car shipped or a truck load of cars shipped, Bob is your Guy 100%! Thank You again Bob so much! Derrick H.
5.0
Bob and Raffael Thank you both so very much for your Superb service and professionalism. From booking to scheduling to pickup and delivery we give you an A+. We really appreciated the communication and updates on when you would arrive and deliver, and accommodated a nearby location as our street is very narrow. Thank you Bob for following up with me when you noticed the agency my daughter selected would disappoint her. You went above and beyond to help us and met our timeframe. Thank you again ***** **
5.0
I had a seamless first-time vehicle transport experience with Ship A Car, inc. I know that is largely because of Bob Moran, the coordinator who helped me. Personable, patient, professional, always willing to answer further questions, he gave me excellent customer service and I greatly appreciate it! I was so nervous and dreading getting started but Bob put me at ease and I quickly gained great confidence in the company because of his easy and knowledgeable communication. In addition, the driver dispatched to move my car from Los Angeles To St Petersburg, Florida was punctual, called when he was supposed to, prior to pickup/delivery, and made great time completing the transport. He picked up Monday around 2 pm and delivered at 9 am on that Friday. I have nothing but praise for Ship A Car, Inc. and enthusiastically recommend them!
5.0
I worked with Jon Rodriguez. He was very professional and super nice. He helped me out with a lot of my concerns and questions and got me a good price and was checking in with me often. I had my car shipped all the way from the east coast to the west coast. Car was picked up as expected and delivered in a very timely manner as described. I would definitely use this service again.
5.0
Bob was awesome. Got the Car shipped quickly and professionally, delivered with out incident. For less than originally quoted.
5.0
I was transporting a car I bought from an elderly lady as a surprise for my husband. Steve H at Ship a car made this whole experience really simple and easy, no stress. He is a great communicator and friendly to deal with. The transport guy Bruno was of a similiar mindset and we had the car delivered in perfect condition. I didn't make the call until Thursday afternoon and received the car on Saturday morning. Fantastic service, I couldn't be happier!
5.0
Bob Moran. Is AMAZING ! I shipped my car from Las Vegas to Pennsylvania. Bob has kindness , compassion, respect ,empathy, and professionalism for the stress and planning that comes with moving. His customer service deserves him to be an owner of this company. And he should get a raise of 50% in my opinion. Because he communicated on a level that all customer service people should learn from this man. He returned calls and texts with in 24 hours and was honest and transparent if he could meet your deadline. And he did all that by being calm and giving a 100% effort in putting our needs/ the customer first. If your going with this company, then ask to have Bob as your person . Thank you Bob! Godbless!
4.7
The process went well. The agent followed up when he said he would. The delivery was the day that it was supposed to be. Everything got here without damage. It was very good. Highly recommended.
5.0
thieves I am filing a theft charge and fraud charges against them they refuse to refund money and did not do the job. and then ran my card again to obtain more money thieves
5.0
The price was right with Ship A Car and their guy was friendly on the phone. His name is David and he did a really good job. My UTV went from Racine to Las Vegas then from Las Vegas back to Racine. Each one was about three to four days. I just called the rep and told him to call me about a day before he got there and an hour before he got there. They dropped the UTV off in Vegas with my buddy. When we brought it back to Racine, I was there and they gave me a call and told me the time the driver was gonna be there. I met him there and we took the UTV off the truck. It was just exactly the way I left it. The final price for the service was pretty much almost exactly what it was supposed to be. I was very happy with Ship A Car and I'd recommend it
5.0
This company was a life saver!! Very professional and thorough. They explained the process of shipping my daughters car and made sure I understood the process. I can say enough about the customer service provided - especially Dana - she could not have been any more helpful if she tried.
5.0
I've had terrible experiences with transport companies until I used Ship a Car Inc. They were honest and upfront with cost and delivery time. Their follow up is impressive they are with you through the entire process and will get you the best price. I have used them several times and will continue to do so. I strongly recommend this company, you will not be disappointed.
5.0
used ship a car many times and have used many others in the past bringing in cars from all over the country bob at ship a car has been great at getting me a fair price and never a problem i recommend he to others all the time.
5.0
After another company completely flacked out on my son's car pick up and wasted 3 days lying to me about that the car was going to be picked up the next day.......I called SHip-a-Car and told them I was in a real bind and needed the car picked up ASAP in order for it to get to Florida for the start of my son's job. They got back to me right away and the next evening a carrier was in my town to get the car. It arrived in Florida on time even thought the driver had to deal with a major subtropical storm. Don't fall for the cheaper price that other carriers offer, because at the last minute they will cancel because they cannot find drivers to do it for that price.
5.0
Excellent Service!! After speaking to three transport companies that didn't impress me, I called Ship A Car, Inc...Wow.Danny, the agent, made me feel at ease as he spoke with confidence and assured me I will not have to worry and I did not worry at all. Danny founded a driver in one hour!! Issachar Simmons (truck driver ) was efficient and professional! He transported my son's truck to Ft Hood Texas without any problems or delays and did not hesitate to pick up the truck from my house. Wow! I highly recommend Ship A Car Inc.Money Well Spent!
5.0
I give this company a favorable review. Received good customer service and prompt resolution with competitive pricing. I recommend this company for auto transport service.
5.0
Shipped a vehicle from Louisiana to Maine, shipping coordinated / arranged by Marrine with Ship a Car. - professional, smooth, painless, process - vehicle was picked up on time and delivered on time. I highly recommend Ship a Car for vehicle transportation.
5.0
I just had my car delivered and my experience with Ship A Car couldn't have been more pleasurable. The coordinator, Janet Rinella was extremely knowledgeable and courteous. She kept me informed of what to expect all the way, until the car was delivered to my front door. She was the BEST!
5.0
Dana did a great job. She communicated with the dealership and myself to get my truck delivered quickly and undamaged. Appreciate all the work she did to get the job done.
5.0
This was the first time I have ever shipped a car. Called Ship A Car and taliked with Quintin Putnam he reasured me everything was going to good. Pickup my Mini in irvine Cal and delivered it to West Jordan Utah. I was worried to death called Quintin on second day. He again reassured me that everything was good. My Mini was delivered Monday morning and it was great.
5.0
Shipped my car from Long Island to Naples,Florida.I booked my order with Tom from Shipacar. My car was picked up and delivered on time just like they told me it would. Thank you very much! I will be useing you guys next year also thanks again! -Andres
5.0
Overall great experience with Paul right from the start. Great communication regarding the quote and helping with coordination of the driver. Delivery of our UTV was a success! Thank you, Paul!!
5.0
Very pleased with delivery of my car, especially with storm conditions approaching in a few days. Meredith was very helpful arranging this for me. Highly recommend this company to move a classic car. 5 Stars for sure.
5.0
Quinten was awesome! When calling around for transport quotes, Quinten not only provided quote but other info in the entire process and how quotes are determined. I've never used a transport service before and Quinten was there all the way with me. Always responded to my worries, concerns, and questions. He followed up frequently, gave me direct contact info to reach him at any time, and got me through all these first time transport jitters. The vehicle arrived earlier than I expected in good condition and with a super nice and professional driver. With Quinten in my side for this, turns out I had no need to worry at all.
5.0
I needed a car shipped on a short haul from Nevada to California on an ASAP basis because the hauler I had contracted with cancelled on me at the last minute. I found Ship A Car in a Google search, quickly checked their references and reviews and called. I spoke to Willie Dublin and he got on it immediately. He scheduled a pick up for the same afternoon and my car was delivered the next day in exactly the same condition as it was in when it was loaded the afternoon before. They met and exceeded all my expectations for customer service, price, performance and efficiency.
5.0
Bob and his team did a GREAT job getting my vehicle to me during a cross country move. They have Stellar communication and I was updated every step of the way. My vehicle arrived in perfect condition HIGHLY recommend Ship A Car!!! Thank you Bob!!
5.0
My experience with Ship A Car has been nothing short of exceptional. Very good communication which gave me peace of mind when it came to shipping my custom Van Build. Highly recommend. Also shoutout to Bob Moran whom I was dealing with, big thank you for all of your help. I'll definitely be using this company again and have Bob's number saved for the next time I need a vehicle shipped!
5.0
Willie was my transport advisor. He arranged enclose shipping for a 1966 Ford Thunderbird to be picked up in Plantation, Florida and delivered 3000 miles later in Seattle, Washington. It was a first class experience and the car was delivered on-time and in perfect condition. Thank you Ship A Car and Willie.
5.0
I bought a motorcycle out of state and needed it transported. The dealer recommended Ship a Car and so I called them. The price was much less than I expected so I hired them. I have never made a transaction like this so I was anxious. Bob walked me through the whole process making it a seamless evolution. The bike showed up and was perfect. Not a scratch. I will definitely use Ship a Car again if the situation arises.
5.0
Very good experience. Would recommend for anyone who has a vehicle of any kind to ship.
5.0
Everything was pleasant with Ship A Car. They were easy to communicate with and the driver was easy to work with. The car was transported from Grand Junction to Tulsa and the final cost was lower than the initial quote I was given. It was a good experience and I'd do it again if I need to.
5.0
I spoke with Justen who coordinated my travel plans from the northeast to Florida. He was very cordial and professional. He gave me the best quote for my travel. I experienced great service and felt ease with my move. Thank you Justen!
5.0
From sales to customer service, Ship a Car was upfront and provided details every step of the way. Would certainly use again if the need arose.
5.0
Hello, I worked with Steve Goodman getting my car shipped from Pennsylvania to South Dakota. I was very leery on selecting a company and had been in touch with other shippers. My finale price was about $200 higher than original quote, but South Dakota isn't a very popular route. I had Car available on November 2 , 2020 and truck picked it the same day ! Although first truck had mechanical issues, Steve has another within 30 minutes scheduled. Car was delivered with no issues , on time. I would suggest to others to be available at anytime day of the transport because the driver can show really at anytime. Its funny the other shipping company called me and said the finally found a driver to transport my car , but it was already delivered . Steve really made it happen quick !
5.0
Excellent experience and end incredibly professional service. They have been very fast, responsive, and helpful since the beginning informing about everything, and following up in all terms and areas. Good job!
5.0
I did a relocation and needed transport from Indianapolis to Idaho. Setting up transport with Ship A Car took a few phone calls and it went smoothly. The driver was fantastic and the transport took seven days. Things went very well.
5.0
Called several different transport companies. This was the most professional, friendly and attentive of them all. Yvonne Bowrosen kept her word on everything except delivery timeline. She said 4 days and it was delivered in. You can't ask for better service and won't find it. Best price and great service all around. The driver was outstanding and took care of my new Honda Trike like it was his own. Thanks Yvonne and Kevin for making this a no brainer!!
5.0
I worked with Justen to ship my car from Michigan to California, he is very kind and patient and the communication is great throughout the process. My situation is a little bit special, in early May, I made a deal with Justen that the release date will be July 10th, however, on June 19th, my schedule has changed and I need my car to be transported as soon as possible. After I told my concerns to Justen on June 19th morning, he replied a few hours later saying that he has arranged a driver and my car is ready to be picked up this afternoon!!! Great thanks to Justen and my car arrived at California on June 23th! I gave him difficult circumstances, but his professionalism made it a easy move. Although Ship a Car Inc is more expensive than others, but if you think of their service, it is totally worth the price! And in Ship a Car Inc, if you are looking for a smooth and worry-free transportation process, Justen is your man!!!
5.0
We recently had to get our car back to NH from PA when our son was in an accident had had to be transferred by ambulance. It was an extremely stressful time for us and Ship a Car was very helpful in making the arrangements. In fact, one of our son's friends helped make it happen, and with his help and the help of Bob Moran -- everything went off without a hitch. I recommend them highly.
5.0
Had Ship A Car find someone to move a lowboy trailer. Worked with Kristina Virtue to find a power only unit. She was very prompt returning calls and emails. I would recommend this company for anyone needing their service.
5.0
Quinten Putnam provided me with a superior level of client service shipping my car from California to New Jersey. I highly recommend.
5.0
After being contacted my at least 20 shipping companies, I almost gave up! Then by the grace if God I contacted Ship a car and I spoke with Bob M., he is the best!! He said he'd call me back in 15 mins, I don't even think it was 15 mins, he called back and BOOM he coordinated it effortlessly!!! I can't believe how smooth the shipping was, I wish I started with Ship A Car, excellent service.I would HIGHLY recommend, the driver dropped the car a day early - what a plus!
5.0
Thank you Meredith for your assistance. I was pleasantly surprised that the car made it to me 2 days earlier than you originally quoted. Thank you for checking on the status on your end and for following up afterwards to make sure I got what I needed.
5.0
We moved from NH to CA and everything went as planned. Chris from Shipacar was communicative, and the driver that I ended up was friendly and responsible. The car showed up in good shape as promised!  I'm not planning any big moves in the near future, but if I was I would call Shipacar.
5.0
Alfredo, Thanks, everything went well, both carriers were great. Picked up and delivered on time. Will gladly recommend your services.
4.5
I needed to ship my late Mother's car from Florida to Massachusetts rather suddenly...due to the corona virus. I was referred to Bob M. by a friend. I was extremely pleased with the quick response and his willingness to work with me in doing this quickly. The car arrived on time and l was very pleased with this company. I would highly recommend them to anyone looking to ship a vehicle safely and with no worries. Thank you.