Maximizing Business Growth through Strategic Vehicle Transport
For many years, the American economy has been supported by the auto industry. The supporting services that enable it expand and change along with it. Commercial car shipping is one such service that has subtly but resolutely transformed the business environment by adjusting to the diverse demands of both large and small enterprises. Reliability, efficiency, and affordability in automobile transportation are in high demand, from dealerships venturing into virtual sales to businesses that are expanding. These shipping services, once an under-acknowledged component in the grand infrastructure of automotive trade, are now at the forefront, guiding businesses towards new horizons.
However, there are many moving parts in the commercial car shipping industry, just like in any other rapidly expanding industry. Every organization has a distinct set of requirements. Different rules apply to a car dealer shipping a luxury vehicle to a high-end client than to a rental firm shipping its fleet across state boundaries. Such a wide range of requirements calls for a thorough comprehension of the shipping process, its cost structure, and any possible pitfalls. Businesses can only make well-informed decisions and guarantee that their assets are in capable hands by understanding these nuances.
We go deeply into the realm of commercial car shipping in the United States in the examination that follows. Our goal is to offer a comprehensive guide that covers all of its aspects, from knowing the fundamentals to choosing wisely and avoiding scams. This resource provides priceless advice to help you succeed in your car shipping endeavors, regardless of your level of experience as a business tycoon or as a novice entrepreneur.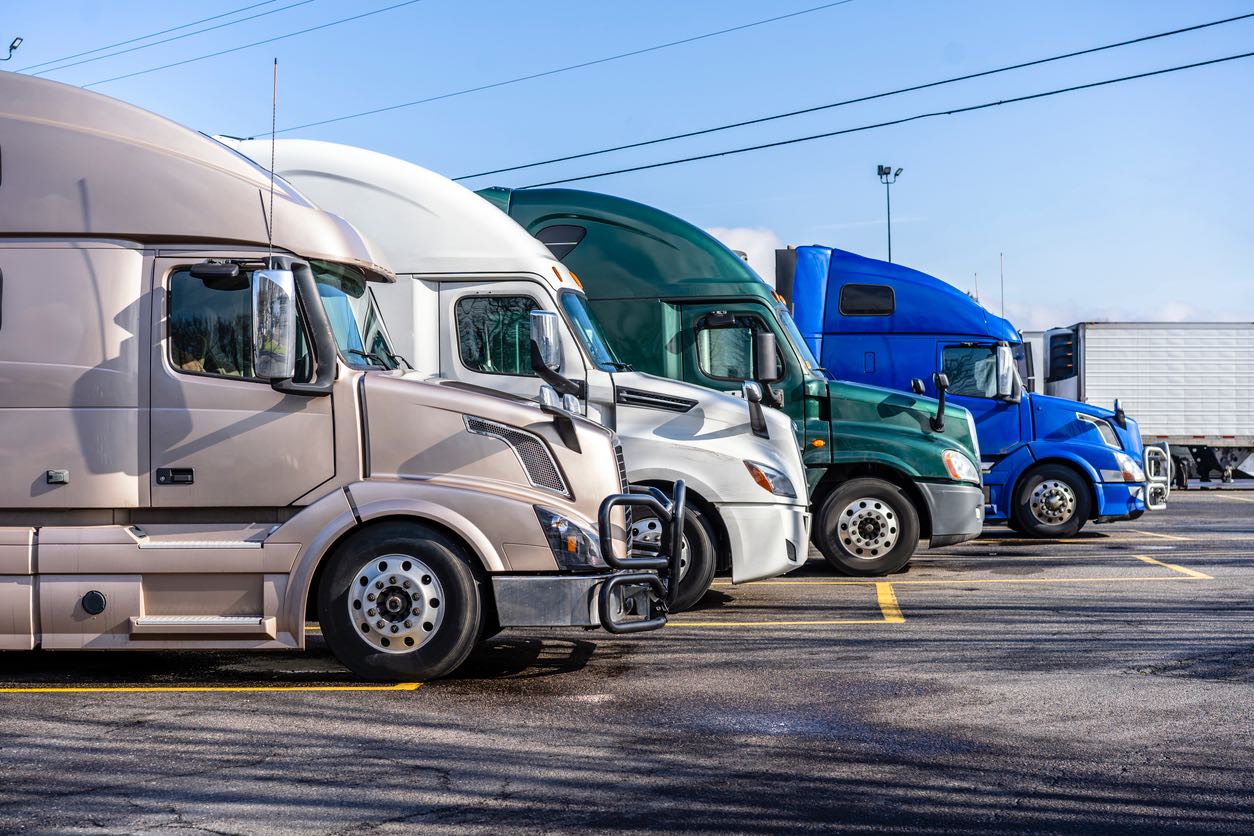 Unpacking the Impact of Commercial Car Shipping on Modern Businesses
The shipping of commercial vehicles has become an essential part of the American economic environment. The need for shipping cars across large distances with ease is more critical as commerce develops and needs become more complex. The prompt and safe transportation of vehicles is essential to sustaining business continuity, whether an established company is growing into new markets or a startup is entering new markets.
For example, there has been an increase in virtual transactions at vehicle auctions, which calls for reliable shipping options to serve purchasers who live far away. Similarly, as auto dealerships focus more on online sales, it's critical to make sure a vehicle is delivered to a new owner in immaculate condition. Furthermore, there's a rising demand for effective car transport services that lessen the stress of moving because businesses frequently relocate their staff. Commercial car shipping services have created an important niche in guaranteeing that corporate operations go off without a hitch in light of these varied needs.
Mastering Commercial Transport Choices: Open vs. Enclosed
The field of commercial car shipping provides a wide range of choices suited to various company requirements. The two main categories of transportation that include these choices are enclosed and open. Even while each has advantages of its own, knowing the details of each might greatly affect your choice. The most common convenience that comes with both of these kinds of transportation is door-to-door service. Let's examine these fundamentals of business transportation to make sure your cars travel effectively, safely, and within your means.
Open Transport: Shipping cars on open trailers is known as open transport, which is frequently the most affordable option. Although this approach is efficient, particularly when moving several automobiles at once, it exposes the cars to the elements and the weather.
Enclosed Transport: The best alternative is enclosed transport, which involves moving cars in enclosed trailers to safeguard them from weather, road debris, and curious onlookers. This approach is especially advised for rare, vintage, or expensive cars that need special attention.
Door-to-Door Service: Door-to-door service, a trademark of superior commercial car shipping, offers ease by picking up and dropping off cars at designated places. Customers benefit from this service by saving time, particularly when handling volume shipments or constrained timetables.
Cost Considerations: Enclosed transportation offers additional value in terms of security and safety, even if open transportation is often less expensive. To make an educated decision, businesses should assess the characteristics and worth of their cars in addition to their financial restrictions.
Frequency of Shipments: Open and enclosed transport decisions may be influenced by the long-term connections that companies that move or ship cars develop with shippers. In these kinds of situations, open shipping is even more economical because bulk shipments frequently qualify for discounts.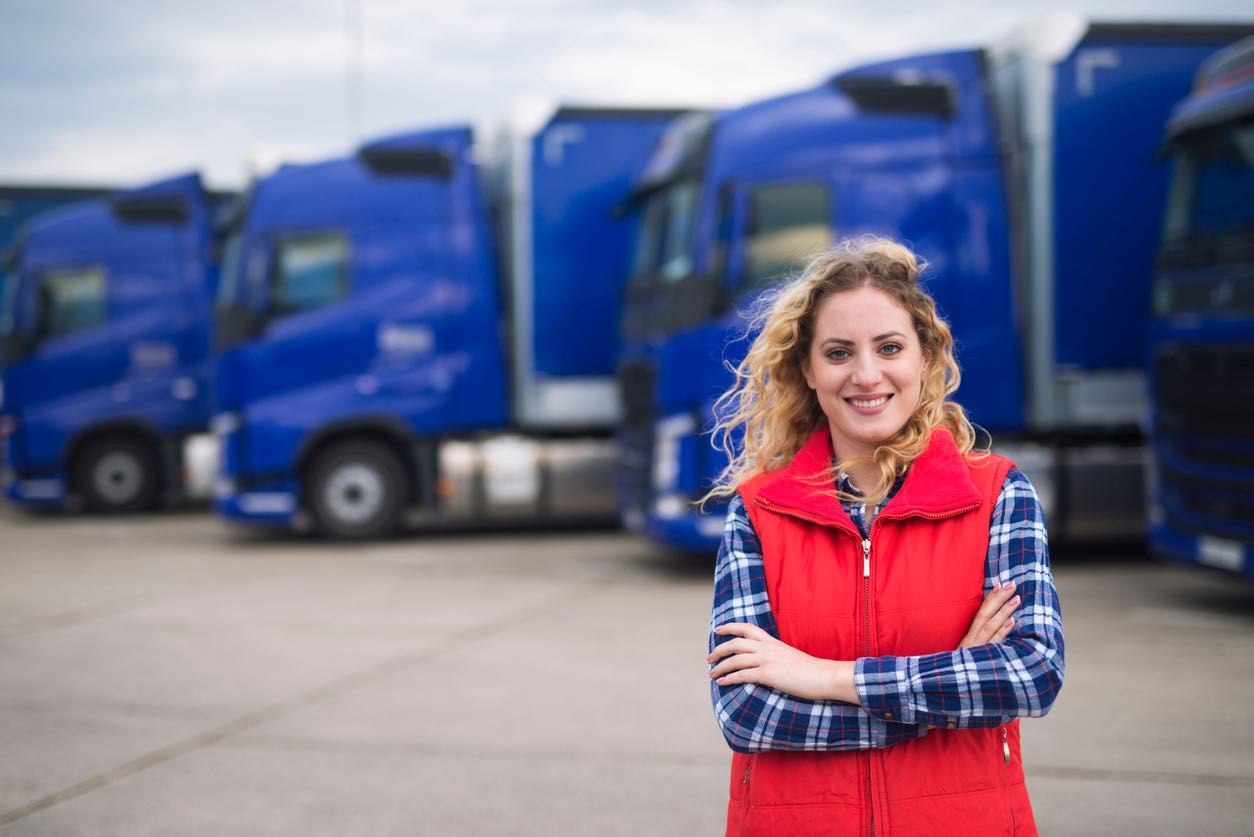 Maximizing Auto Auction Shipping: Unveiling the Need and Nuances
For amateurs and corporations alike, auto auctions provide a lively marketplace, particularly when it comes to purchasing automobiles for restoration or resale. Although a wide variety of vehicles are available at these auctions, many of them aren't ready for the road because of accident damage or salvage titles. This poses a special problem: How do you move an immobile vehicle? This is the point at which having expert car auction shipping services becomes crucial. Vehicles may be securely shipped to their new locations without running the danger of more damage thanks to these specialized services.
Important Auto Auction Shipping Facts:
Necessity of Specialized Handling:  Cars from auto auctions, especially the damaged ones, need to be transported with extreme caution and expertise to avoid further damage or issues.
Geographical Reach:  Elite shipping companies frequently have a national presence and provide services in all 50 states. This guarantees hassle-free car transportation regardless of where you end up landing a deal.
Open vs. Enclosed Shipping:  Even though enclosed shipping offers additional protection and is especially important for automobiles that are already damaged, open shipping is more economical.
Fees for Non-Running Vehicles:  It is important to know that non-operational vehicle transportation typically entails greater costs since loading and unloading them requires more time, effort, and care.
Reputation and Reliability:  It is crucial to choose a car shipping company with a solid reputation and track record in car auction shipping because of the sensitive nature of moving damaged autos.
Your auction experience may be much improved by being aware of the nuances of car auction shipping, which will guarantee that your autos arrive securely and in the condition you anticipate.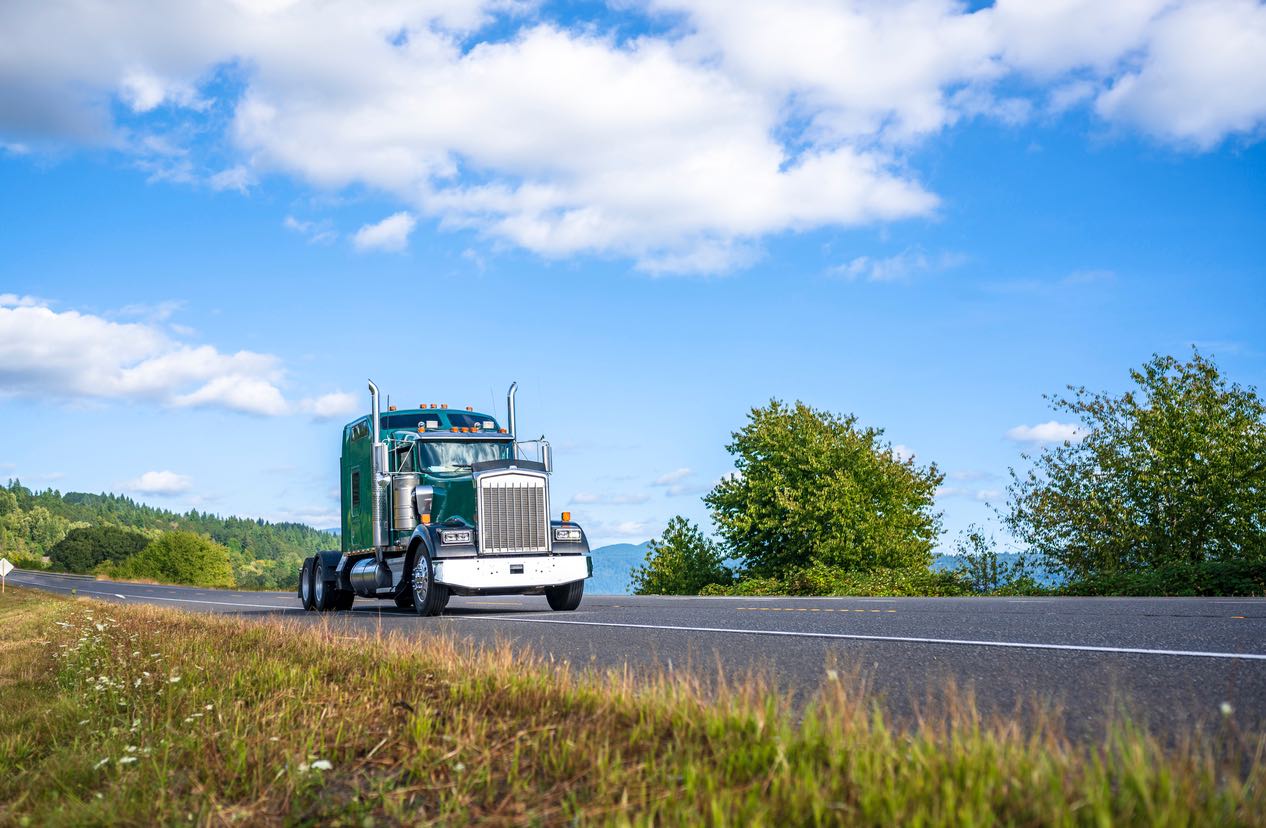 The Rise of Virtual Sales: How Car Dealerships are Adapting to E-Commerce Trends
The automobile industry is not excluded from the retail landscape's shift due to digital transformation. The emergence of online auto sales has forced dealerships to change the way they do business. With vehicles being delivered right to customers' doorsteps, dealerships may now potentially access a larger consumer base without being limited by geography. But this service development need a solid and trustworthy transportation network. Here is where alliances with reputable car transport companies come into play, ensuring that cars get to clients in perfect shape.
Key Aspects of Virtual Sales:
E-Commerce and Auto Industry: Car dealerships are using the size of the current digital marketplace to their advantage in order to sell vehicles to a wider range of customers worldwide. The experience of purchasing a car has improved in accessibility and convenience thanks to internet marketplaces and virtual showrooms.
Customer Experience is Paramount: Ensuring the safe delivery of a car is equally important as the sales process. A flawless delivery process enhances the dealership's image and fosters client trust.
Partnering with the Right Transport Company: Dealerships are joining forces strategically with reputable and experienced transport companies. These collaborations guarantee the prompt and safe delivery of cars, increasing client satisfaction.
Geographical Barriers Broken: Dealerships may access markets that were previously thought to be unreachable through shipping cars straight to buyers. This model opens the path for a truly global base of clients.
The Role of Technology: Advanced logistics and tracking technologies work together to guarantee that clients are constantly aware of the locations of their vehicles. The customer's purchasing experience is further improved by this openness.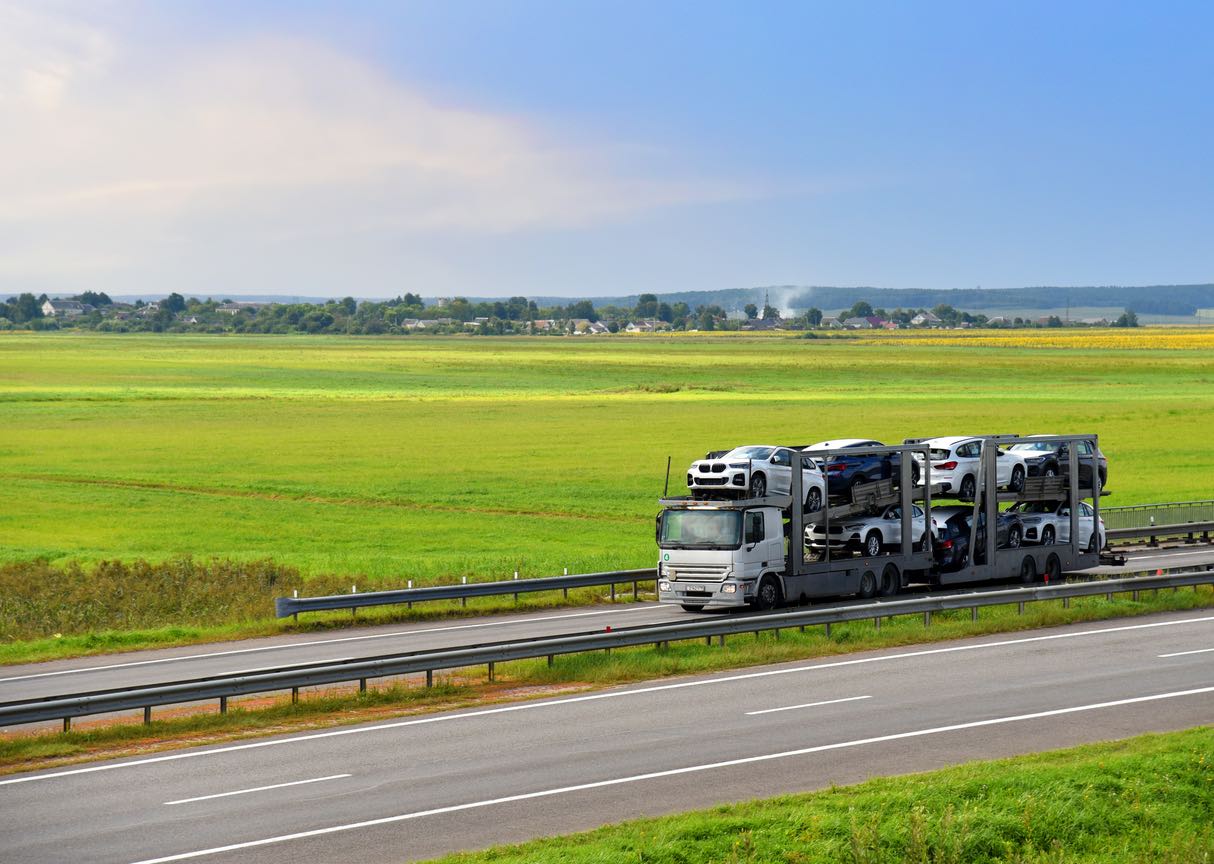 Corporate Relocations: Not Just Office Chairs, But Cars Too!
It's simple to concentrate just on the practical aspects of relocating office supplies and personal items amid the complicated processes of company relocations. The transportation of employees' cars, however, is a sometimes disregarded factor that must be taken into consideration to guarantee a seamless transfer for them to their new site. After all, an employee's transition time may be severely disrupted by a delay in or problem with having their car accessible. By working with a reputable commercial auto shipping company, you can alleviate these worries and make sure that cars are delivered quickly, safely, and within the allotted time frame.
Key Aspects of Corporate Relocations:
Employee Well-being and Productivity: An easy car relocation allows staff to adjust to their new surroundings more quickly. This is advantageous to their health as well as ensuring that they won't experience any transportation-related obstacles and can be productive in their new place of work.
Safety Assurance: The security of the automobiles being transported is given first priority by a reliable car shipping company. This means personnel have confidence that their vehicles will arrive at the new location with no damage or wear and tear that is unnecessary.
Cost-Effective Solutions: Choosing a reputable car shipping company is frequently less expensive than having staff members travel great distances. Fuel, possible lodging expenses, and vehicle wear and tear are all reduced.
Tailored Services: Reputable commercial car shipping companies customize their services to meet individual business requirements. They provide options that work for moving a single executive car or a whole fleet.
Efficiency and Punctuality: When a company relocates, time is of the importance. Reliable shipping companies are aware of this and make sure that deliveries and pickups happen on time, following the prearranged timetables.
Businesses may guarantee a more thorough and considerate transition for their staff by emphasizing car transportation during corporate relocations.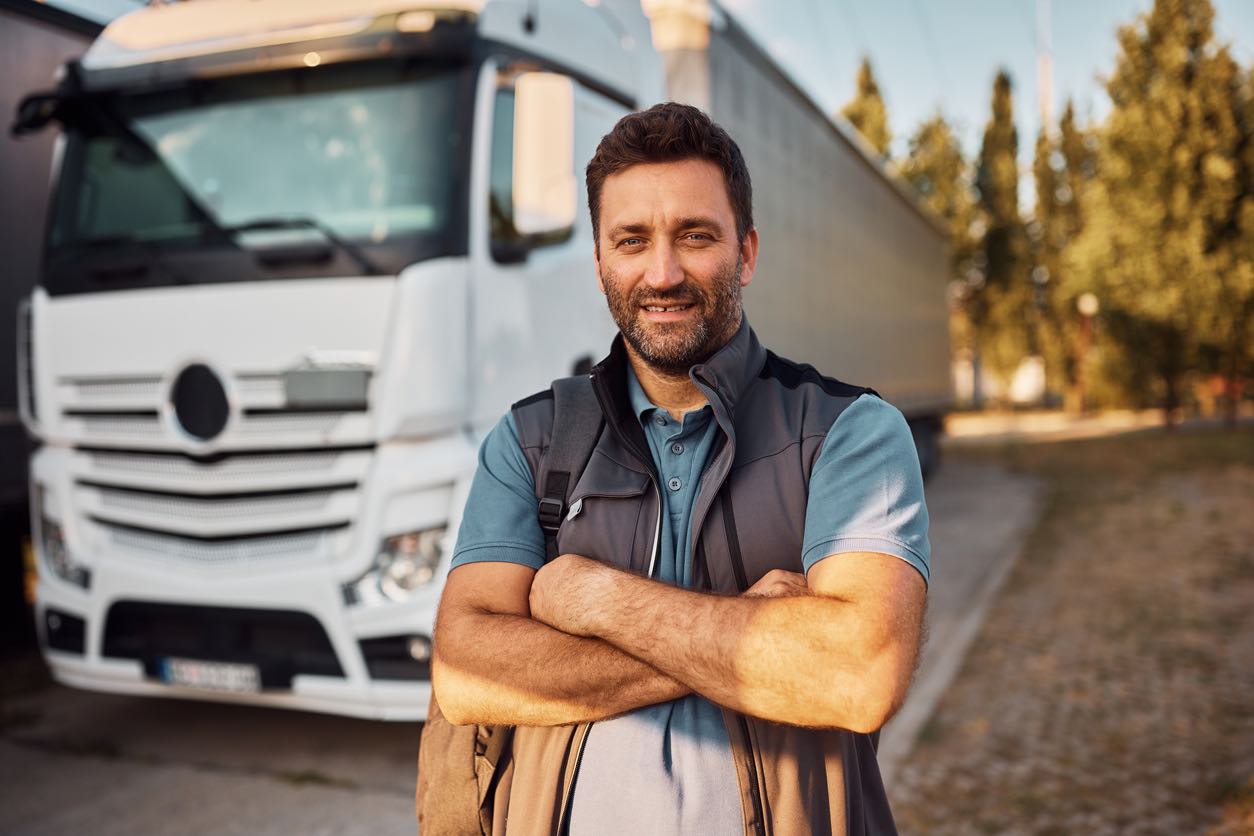 Luxury and Exotic Car Transport: Beyond Ordinary Shipping
The stakes are significantly higher when shipping expensive and exotic cars than when shipping other types of run of the mill vehicles. Because of their exceptional quality and rarity, these luxury cars need a shipping experience designed to keep them in perfect condition. It's not only about getting people from point A to point B; it's also about making sure that their transportation is as easy, safe, and secure as it can be. Specialized companies enter the scene to meet these unique needs, providing unmatched services that are tailored to the subtleties of luxury and exotic car transportation.
Key Aspects of Luxury and Exotic Car Transport:
Specialized Handling: Luxury car transportation companies use skilled carriers and personnel who are knowledgeable with the finer points of these cars. They have the know-how, whether it's determining the proper ramp angle for loading a low-profile sports vehicle or securing a vintage classic.
Customized Solutions: Each luxury vehicle is different, and so are the shipping requirements. These specialized car shipping companies offer customized solutions, whether it's a covered transport for a new supercar or a temperature-controlled environment for a vintage auto.
High-end Equipment: The equipment utilized for exotic car transport is top-of-the-line. Soft straps, sophisticated tie-down systems, and advanced hydraulic lift gates guarantee that the car will travel in perfect condition.
Detailed Inspection Protocols: Just before shipping, these experts conduct a comprehensive examination, noting any pre-existing conditions or concerns. The interests of the vehicle owner are protected by this thorough documentation, which guarantees accountability and openness.
Added Insurance Coverage: Because they understand how valuable the cars they move are, luxury auto transport companies frequently provide greater insurance coverage. This further assurance that the vehicle's worth is sufficiently protected in the unlikely case of an incident.
Luxury and exotic vehicle transport is a unique category in the auto shipping industry. Giving such valuable items to professionals in the industry guarantees both the owner's piece of mind and their safe delivery.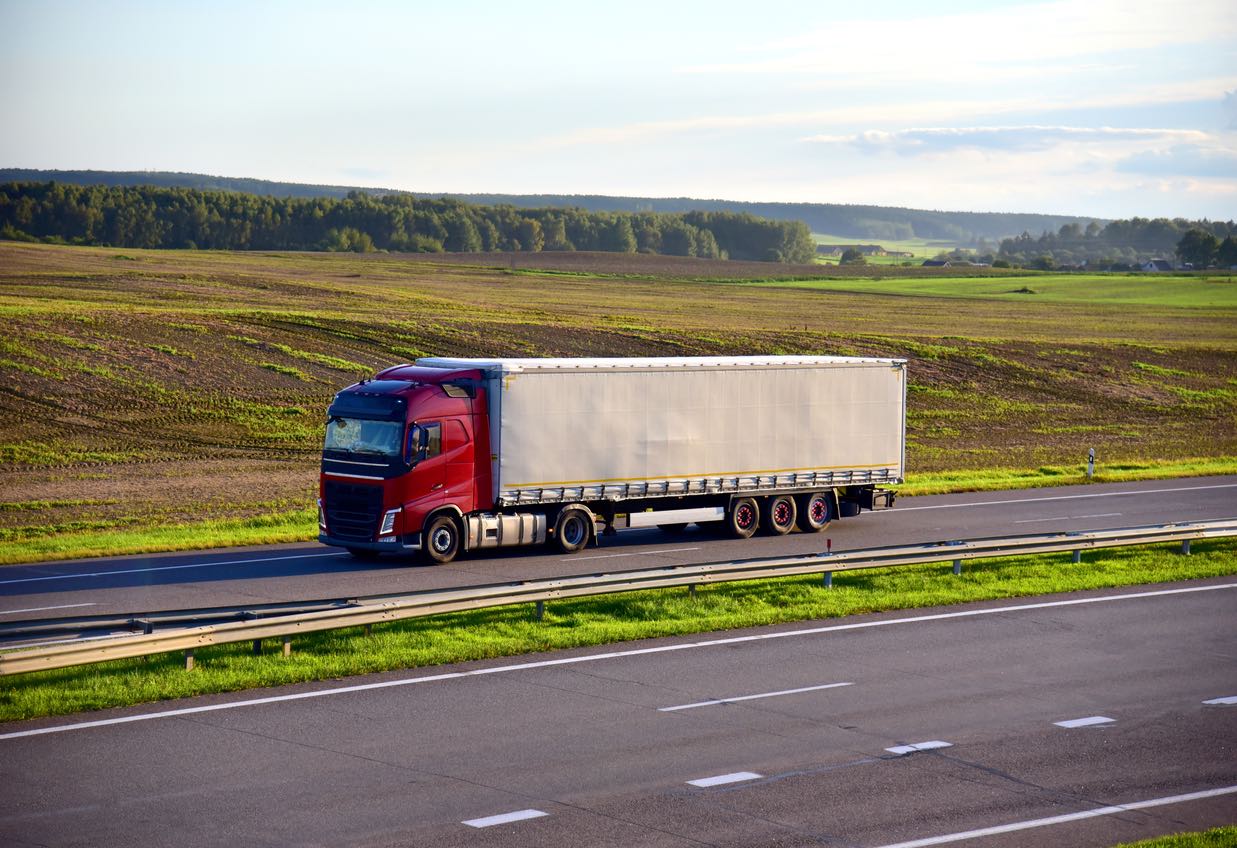 Maximizing Efficiency in Fleet Car Transport: The Ultimate Guide to Moving Multiple Vehicles
More than ever, fleet car transportation needs to be done efficiently in the fast-paced world of business operations. Multiple vehicles moving at once creates special obstacles, whether you're expanding to new areas or reallocating resources depending on strategic demands. To ensure flawless and timely fleet moves, professional commercial vehicle transport companies leverage their broad networks and combined expertise. Businesses may ensure cost-effectiveness and operational accuracy by making better judgments by knowing the nuances of bulk vehicle transportation.
Key Aspects of Fleet Car Transport:
Extensive Networks Lead to Efficiency: Because most reputable transport companies have large networks, they can move fleets across long distances without any problems. The swift and effective movement of vehicles made possible by this interconnection decreases vehicle downtime.
Tailored Solutions for Varied Needs: Every fleet transfer is not created equal. Top-tier car shipping businesses understand this and provide tailored solutions depending on the kind and quantity of cars, the final location, and particular customer needs.
Mitigating Risks with Experience: Experience makes one more capable of anticipating and reducing possible hazards. Reputable transport companies utilize their prior knowledge to overcome obstacles and assure on-time and safe delivery.
Cost Considerations in Bulk Transports: Economies of scale can be obtained by moving several vehicles. Businesses may save a lot of money by being aware of the pricing structures, including any possible reductions for bulk transportation.
Environmental Factors and Planning: Fleet transportation may be impacted by climatic conditions, road conditions, and other environmental variables. Skilled companies know how to minimize possible interruptions in their routes and schedules.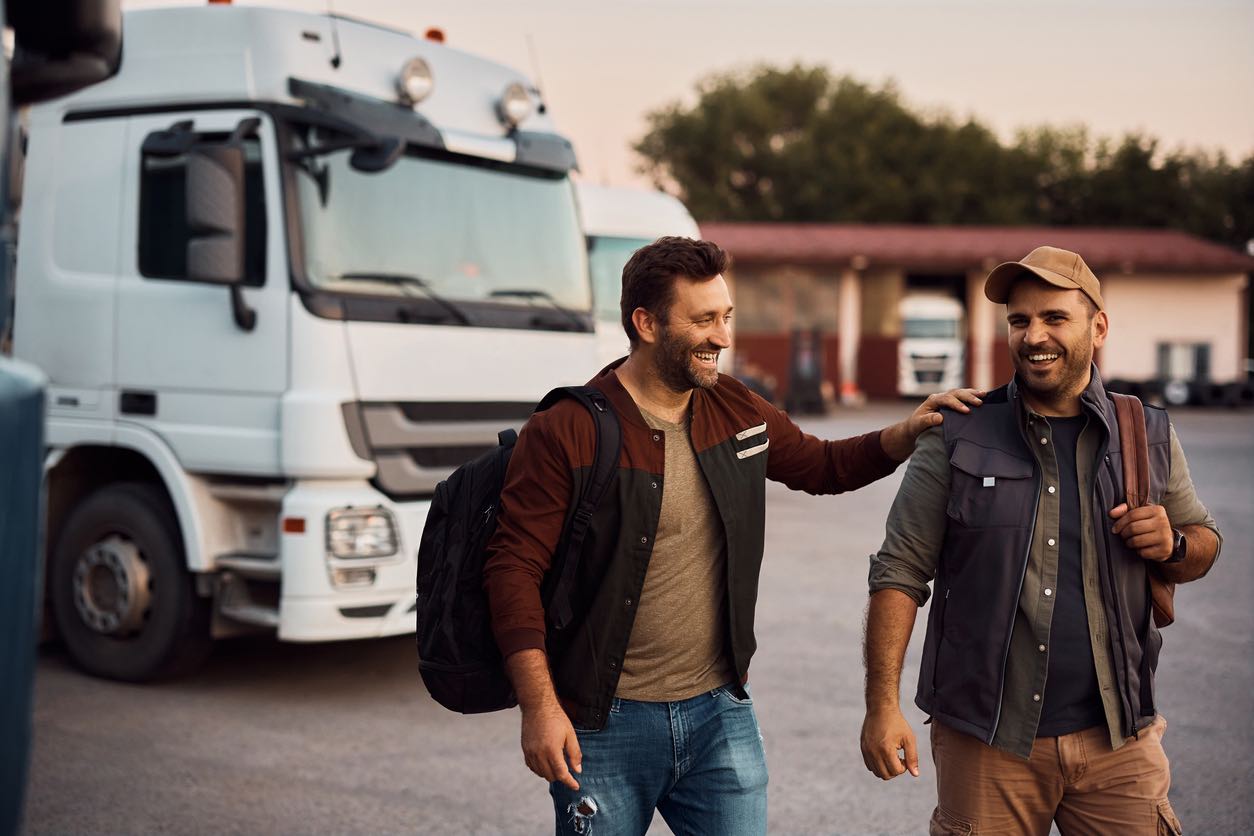 Maximizing Value with Multi-Car Transport: Why It's a Win-Win
Finding the optimal balance between cost and efficiency is a common challenge for both people and corporations operating in the vehicle transportation industry. In this case, there is a benefit to multi-car transit that is both timely and cost-effective. This approach, which is well-known for shipping many vehicles at once, directly affects transit time, significantly reducing it. Furthermore, as a direct result of shipping in volume, it frequently results in significant discounts. Prospective customers must grasp the intricacies of multi-car transport as the need for commercial auto transportation increases.
Key Aspects of Multi-Car Transport:
Volume Discounts: Choosing multi-car shipping frequently results in volume-based savings. Car shipping companies often provide more affordable prices as the number of vehicles increases, providing consumers with more value for their money.
Reduced Transit Time: Drivers are able to transport several automobiles to one or fewer locations, eliminating the need for repeated stops for individual cars. As a result, travel times are inevitably shortened, guaranteeing quicker travel times.
Enhanced Efficiency: Transporting several cars makes use of all available carrier capacity. Carriers may optimize their fuel, routes, and resources—all of which contribute to improved overall service efficiency—by delivering numerous automobiles at once.
Environmental Considerations: Reduced carbon emissions result from fewer trips. Not only is multi-vehicle transportation cost-effective, but it also reduces carbon emissions and is environmentally friendly.
Convenience for Clients: Keeping track of several shipment schedules can be difficult, particularly for companies or dealerships. Multi-car transport offers a simplified method where all cars are shipped and delivered around the same a period of time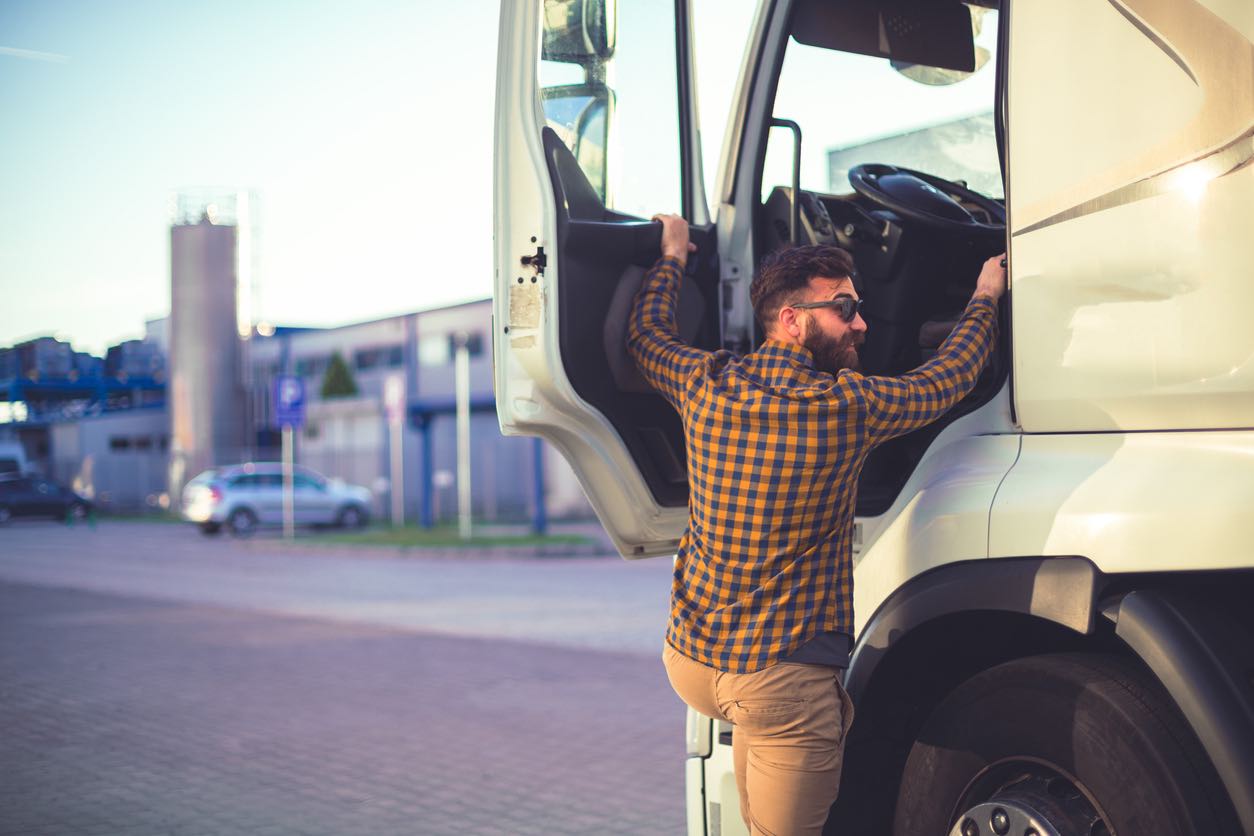 Rental Car Transport: Revolutionizing the Future of Vehicle Rentals
The transportation of these cars is at the forefront of the new opportunities and problems brought about by the growth of the rental car business. Rental companies are faced with the constant challenge of securely and effectively relocating their fleets as market conditions change. These companies rely mostly on commercial car shippers to satisfy seasonal demand, build additional sites, or consolidate inventory. In today's fast-paced rental industry, tailored services that accommodate huge volume shipments are not only advantageous, but also essential. This section explains how the rental car industry is changing as a result of commercial car shipping.
Key Aspects of Rental Car Transport:
Adapting to Market Needs:  In order to effectively meet customer demand, car rental companies frequently have to rotate their fleets between sites. Transport becomes essential, whether it's due to a summer rush at vacation destinations or the necessity for additional cars in cities.
Efficiency in Large Volume Shipments:  Auto transporters that specialize in moving many of cars at once are known as commercial car shippers. Their knowledge guarantees the safe and effective relocation of rental fleets, cutting downtime and increasing revenue.
Cost-Effective Solutions:  Reputable commercial shippers can provide rental companies competitive price structures through partnerships. This guarantees that cars arrive at their destinations in immaculate shape and also helps to keep operating expenses low.
Enhancing Customer Experience:  Rental companies can satisfy client bookings without any problems thanks to the quick and secure relocation of cars. Less delays and an improved customer experience all around result from a smooth transport process.
Navigating Logistical Challenges:  Rental companies require shippers that are experienced in managing these problems due to the multitude of rules and potential obstacles involved in shipping big fleets. Skilled commercial car shippers contribute their knowledge of handling the complexities of such massive operations.
Explore our previous blog post Mastering Rental Car Logistics & Shipping with Ship A Car, Inc. to learn more about rental car transport.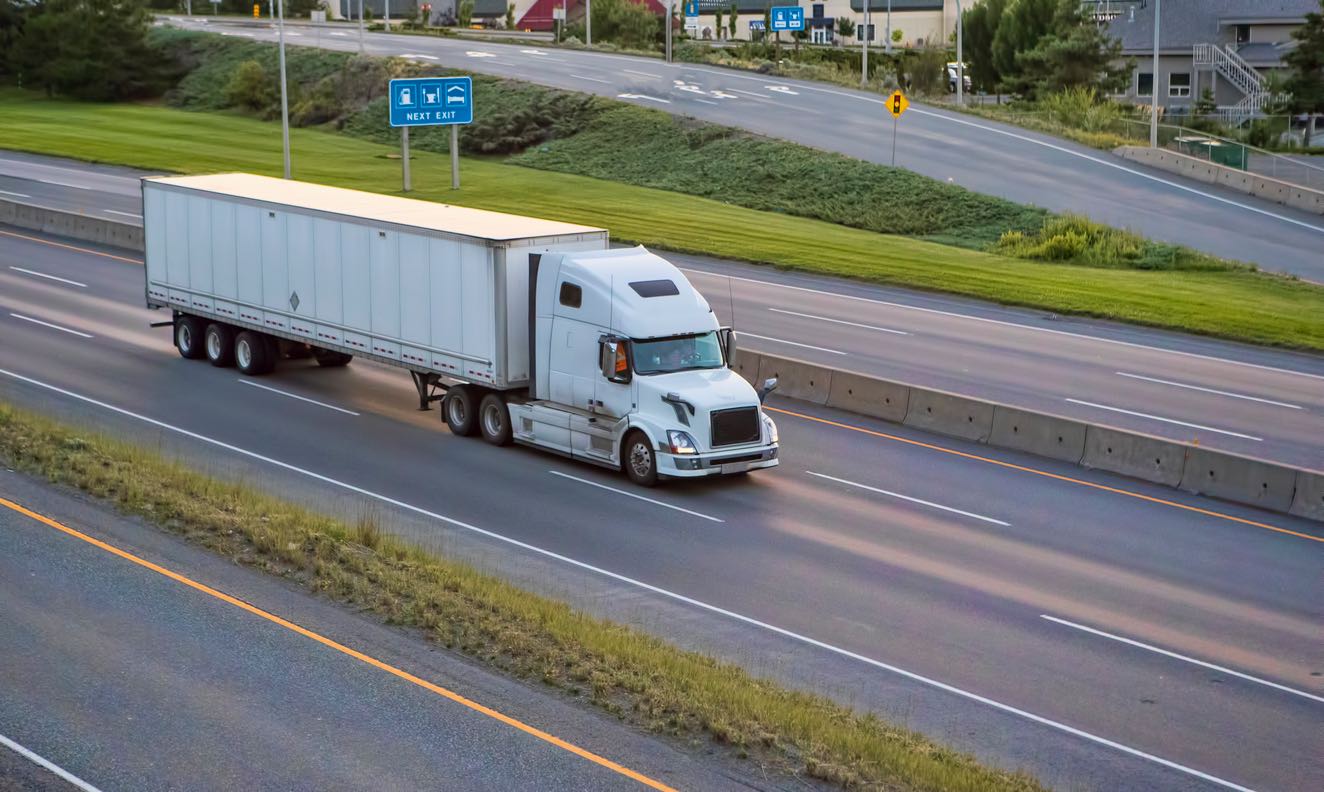 Unlocking the Mystery of Commercial Vehicle Shipping Costs: What Really Drives the Price?
It may be expensive to ship a car commercially, and many people find it difficult to grasp the various variables that affect these expenses. It might seem at first that the only factor that matters is distance. But the truth is more nuanced than that. Numerous factors are involved, ranging from the kind and state of the car to changes in gasoline prices. Comprehending these factors can enable clients to make knowledgeable choices and possibly save shipping costs.
Key Aspects of Vehicle Shipping Costs:
Distance: The total cost increases with the length of the trip. Surprisingly, though, longer trips can occasionally provide better value per mile.
Vehicle Type and Size: SUVs and sedans have various prices. Because of their weight and the amount of space they take up on the carrier, larger vehicles—such as trucks and SUVs—often command higher costs.
Vehicle Operability: It takes more time, labor, and equipment to load and unload a disabled vehicle—perhaps after an accident or breakdown. As such, they typically have a premium price.
Fuel Costs: The cost of fuel nowadays has a direct impact on shipping expenses. Carriers usually modify their fares to meet their operational costs during spikes in gasoline prices.
Time of Year: Demand patterns might have an impact. For example, there may be more demand during peak moving seasons, such as the summer or the beginning of the new year, which might result in higher charges.
Shipping Type (Open vs. Enclosed): Although open shipping is less expensive, it provides less security for the car. Although it costs more, enclosed transportation protects the vehicle from the weather and is a common option for premium or antique cars.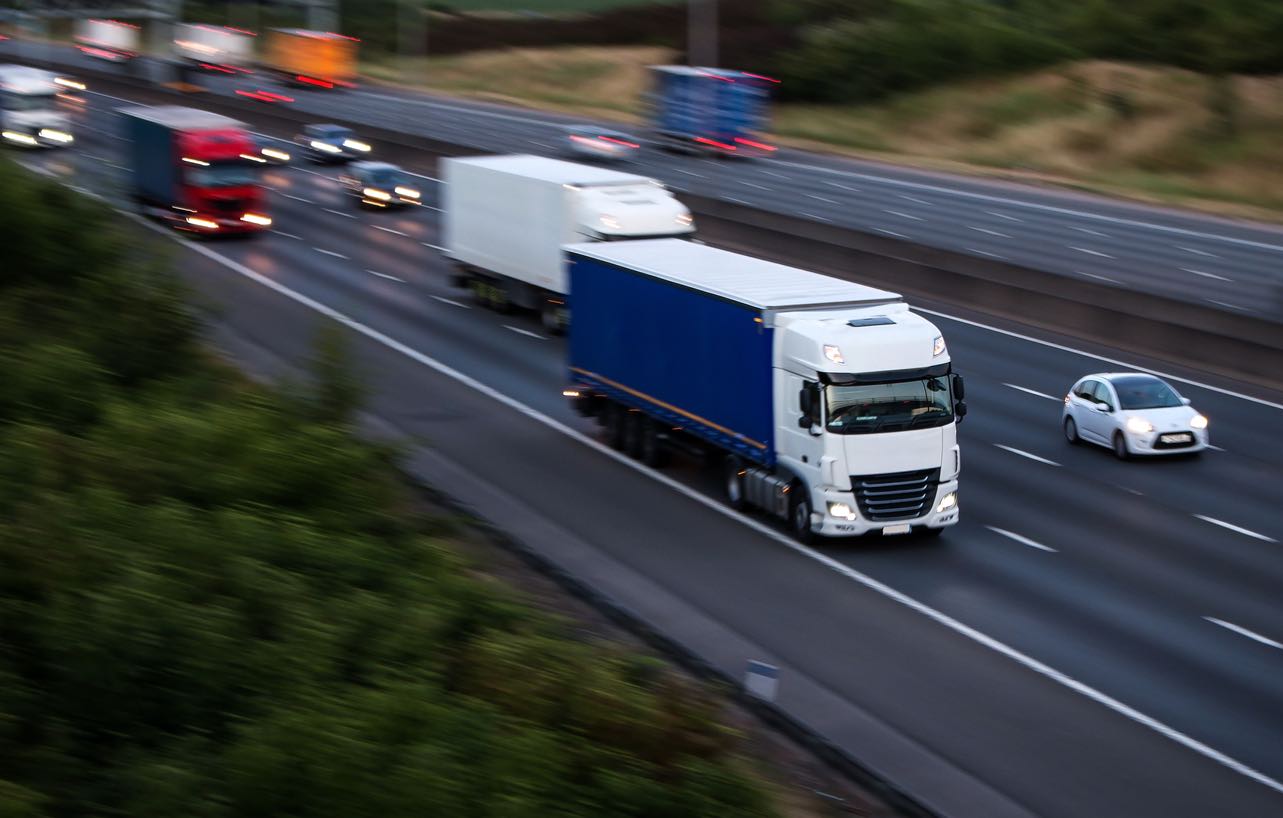 Cracking the Commercial Car Shipping Cost Matrix
It may be complicated and illuminating to learn about the several factors that affect the cost while exploring the world of commercial auto transportation. The distance traveled is only one aspect of costs; there are many other aspects as well, all of which go into the final quotation you receive. If you're a company wishing to move a fleet of cars or an individual relocating a luxury vehicle, knowing these things will help you not only make a better budget but also select the best service for your requirements. Here, we dissect the essential elements that make up the car shipping cost matrix.
Seasonal Demand Variations:  The prices that are offered might be substantially impacted by the time of year. During peak seasons, such as the summer and January, there is a larger demand, which ultimately results in higher prices. Because there is less demand during off-peak seasons, pricing may be more attractive at certain times.
Choice of Transport Service:  The price of the transportation service you select might vary depending on whether it is shipped on an open or enclosed carrier. While open shipping is typically more cost-effective, it gives a lower level of protection for the vehicles being transported. Enclosed shipping, on the other hand, although more expensive, provides improved protection against the elements and road debris.
Vehicle Dimensions and Weight:  Important factors include both the size and the kind of vehicle that is being shipped. Shipping costs may be higher for larger vehicles because of their greater space requirements, such as SUVs and trucks. Comparatively, shipping costs for small cars and sedans are likely to be lower.
Preferred Delivery Options:  Even though it is more convenient, door-to-door delivery might end up being more expensive than bringing vehicles to a predetermined destination or terminal. The second option requires the customer to make their own arrangements for pick-up at the terminal, although it typically comes at a lower cost.
Volatile Fuel & Insurance Prices:  Changes in the cost of a gallon of gasoline can directly translate into shifts in the cost of vehicle shipping. When the price of fuel goes up, transportation companies may increase their prices to make up for the additional money they have to spend. The same may be stated about the prices of insurance coverage for business vehicles.  Because of the steadily increasing cost of insurance, transport companies will need to revise the prices at which they offer vehicle transportation in order to account for the accompanying increase in expenditures.
Equipped with this understanding, customers may make well-informed choices and even identify areas where they can save money. Make sure to go over these aspects with the vehicle shipping company of your choice at all times to obtain an accurate and thorough pricing breakdown.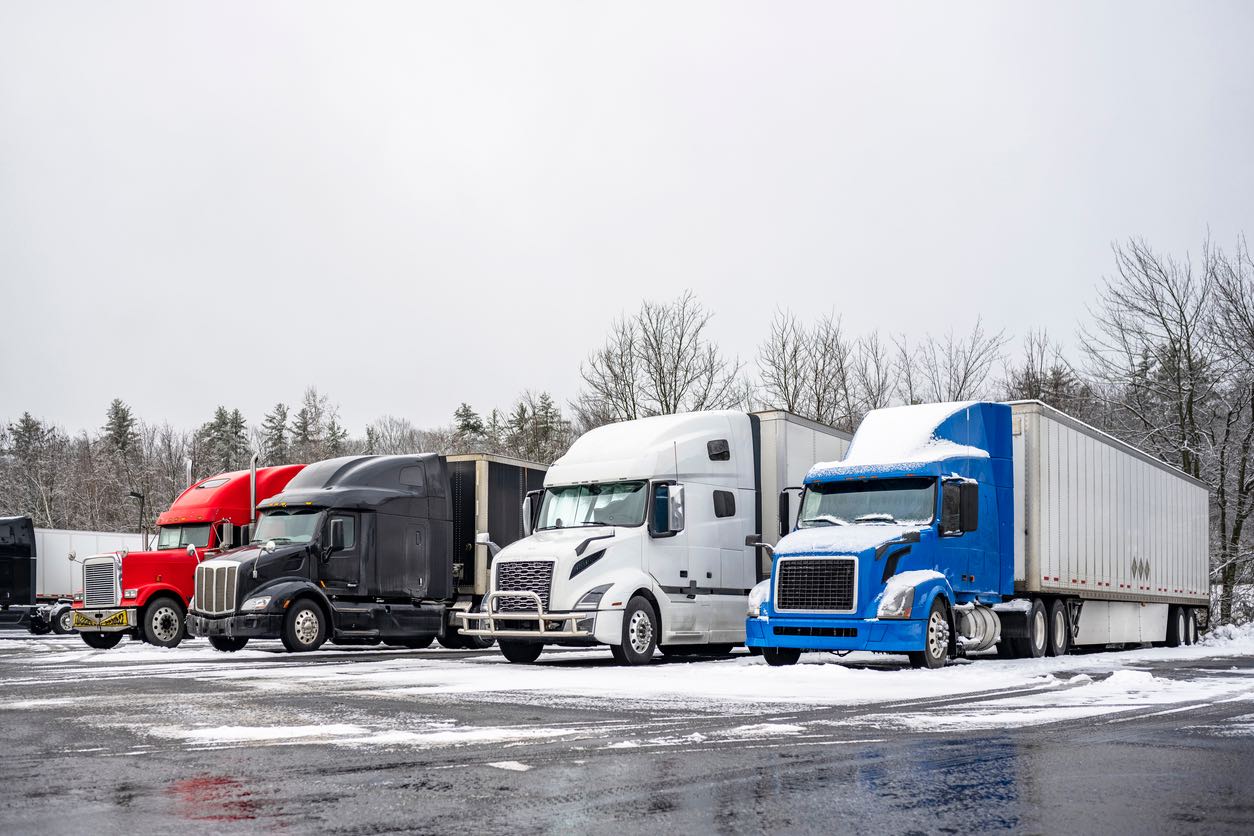 Unmasking Car Shipping Scams: Red Flags to Watch Out For
Not every participant in the complex network of commercial car shipping can be trusted. Scammers find more and more appeal as businesses depend more and more on these services for operational efficiency, which makes them more resourceful. It may be the difference between a smooth and safe auto shipping experience and a regrettable mishap if you are aware of the hazards, recognize the warning indicators of fraudulent activities, and always use caution. Here are some important warning signs to watch out for as you navigate this realm to make sure you avoid dubious entities.
Absence of Customer Reviews or Authentic Web Presence: In the car shipping industry, a well-established company usually has a track record of positive client feedback as well as some negative reviews because no business is perfect and a polished web presence. A website that appears to have been poorly constructed or has no ratings at all or only has glowing reviews without any bad ones can turn out to be quite concerning.
Missing or Invalid Licensing Information: A legitimate motor carrier or DOT number is a requirement for car shipping companies. Scammers frequently don't show these or even use fake credentials.  Make sure to verify credentials with the Department of Transportation. 
Suspicious Contact Details: Make sure to double-check the supplied email addresses, phone numbers, and physical addresses. In order to evade detection, con artists may utilize fictitious or transient contact details.
Unconventional Payment Methods: Companies that insist on untraceable payment options like wire transfers or prepaid cards should be avoided. Legitimate car shipping companies usually accept credit cards along with other widely accepted forms of payment like PayPal and Zelle.
Vague Contracts or Lack of Transparency: It's a warning sign if a business won't provide you a comprehensive service contract or is evasive about terms and conditions. Genuine businesses place a high value on openness and make sure that clients are fully aware of their rights and responsibilities.
Proactively identifying these indicators helps save any inconveniences, monetary damages, and guarantee a reliable partnership in the domain of commercial car shipping.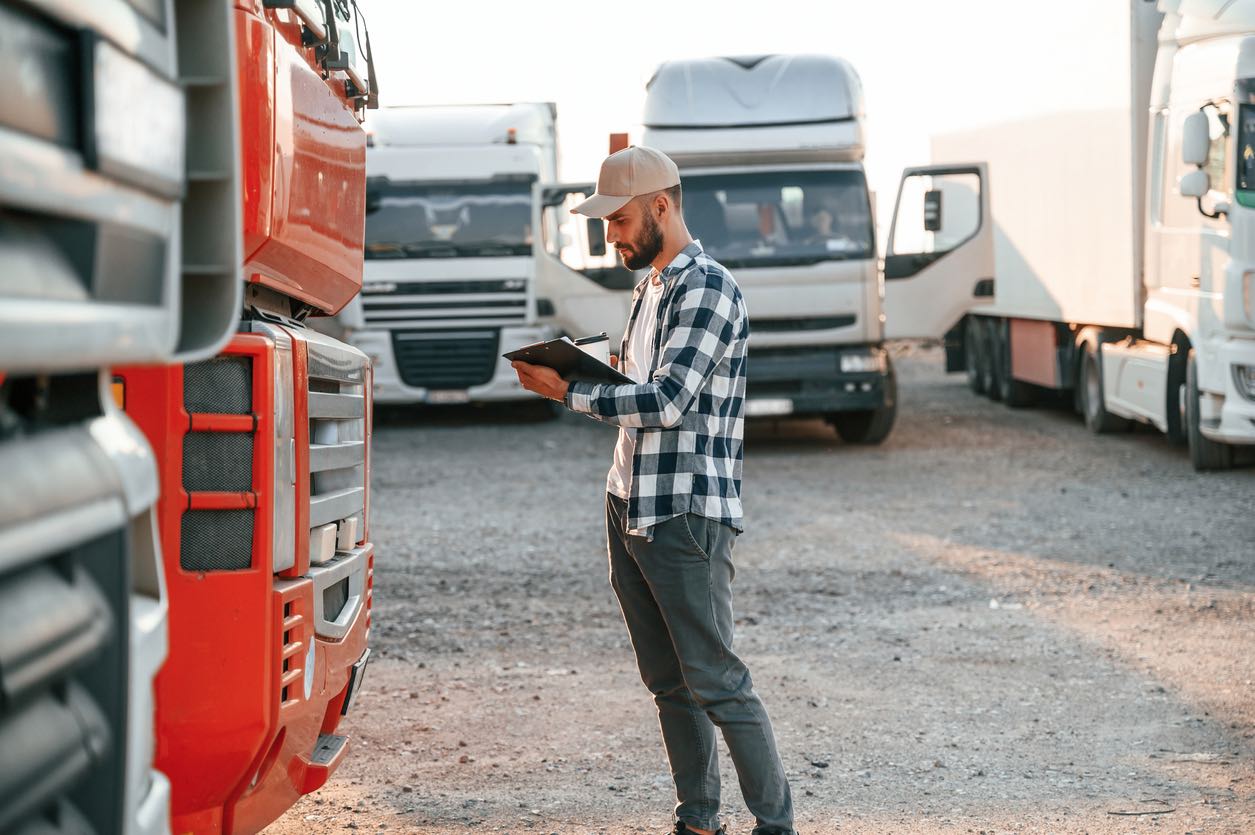 The Ultimate Guide to Smart Choices in Commercial Car Shipping
Commercial car shipping has become a vital service for businesses of all sizes, from car dealerships to multinational conglomerates, in today's fast-paced business environment. Like any industry, there are important subtleties to grasp and dangers to steer clear of. It's not enough to just choose a provider to meet your auto shipping needs; you also need to be sure that company offers the best deal. Through equipping oneself with appropriate knowledge and posing pertinent questions, you can guarantee that all of your vehicle transportation requirements are fulfilled effectively, securely, and economically.
Key Aspects of Commercial Car Shipping:
Comparative Quoting:  Get several quotations from different service providers as soon as possible. Not all deals are created equally, and there are situations in which paying a slightly more expensive price might result in noticeably superior service.
Reputation Research:  It is of the utmost importance to read reviews as well as testimonials from previous customers. If the company in question has a good reputation, there is a better chance that your vehicle will be delivered on schedule and without incident.  Keep in mind that you should be concerned even if there are no negative reviews about the company online.
Service Spectrum:  A company who offers open and enclosed vehicle shipping alternatives gives you more flexibility to choose the best one for your requirements and finances.
Avoiding Scams:  Be on the lookout for warning signs such as extremely cheap quotations or service providers that need cash payments. It is possible to protect yourself from fraudulent operations by confirming that your car shipping company has a genuine Motor Carrier or DOT number.
Contract Clarity:  Always be sure you request an all-inclusive service contract. Not only will this protect you legally, but it will also guarantee that both parties are on the same page on the expectations of the service and the deliveries.
Insurance Assurance:  Make sure the business you use to transport the vehicles has a sufficient amount of insurance for them while they are in route – the company that specializes in transporting automobiles, as well as the motor carrier that will be responsible for transporting the vehicles. It's not only about the possibility of incurring losses; it also gives you the piece of mind that comes from knowing you're insured.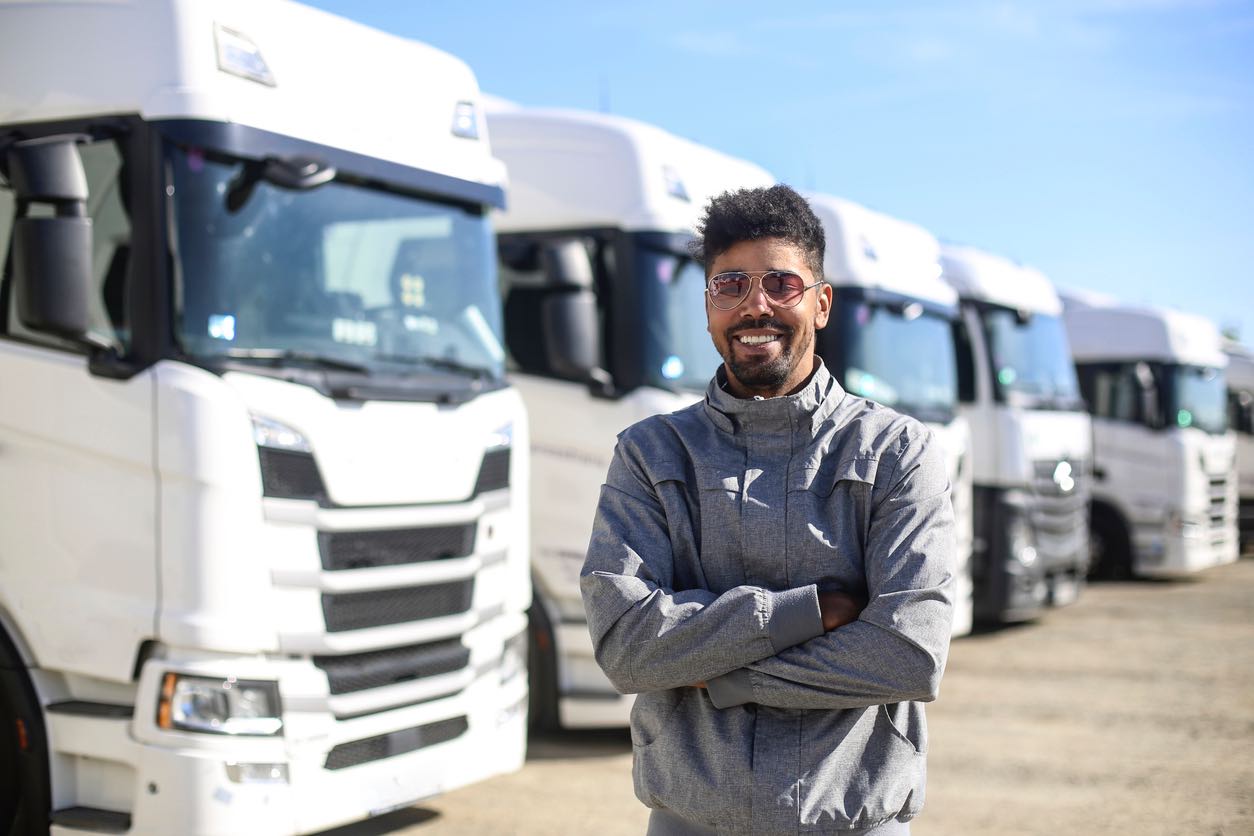 Understanding the Commercial Car Shipping Labyrinth: Crucial Lessons
The commercial car shipping industry is a dynamic one that is always changing to satisfy the many different needs of the modern, fast-paced corporate world. There's no disputing the industry's importance—its services include everything from fleet transportation for aspiring virtual auto dealerships to staff vehicle relocation assistance for major organizations. But it also implies that there are more stakes. Businesses need to make sure that their decisions about car transportation are safe and economical at the same time as they are trying to be flexible and productive. It's not enough to just go from point A to point B; it also needs to be done smoothly, safely, and without spending extra money.
Learning more about the complexities of shipping commercial cars makes it clear that information is power. Businesses stand to gain a great deal from due diligence because there are a plethora of car shipping companies available in the market, each providing a wide range of services. This entails investigating possible shipping providers, comprehending the factors influencing prices, and being on the lookout for any warning signs of fraud or poor quality services. A company that can confidently traverse this area not only guarantees seamless operations but also cultivates a reputation for dependability and trust among its stakeholders and customers. Being knowledgeable, proactive, and sharply discriminating are the keys to obtaining the best possible auto transportation service.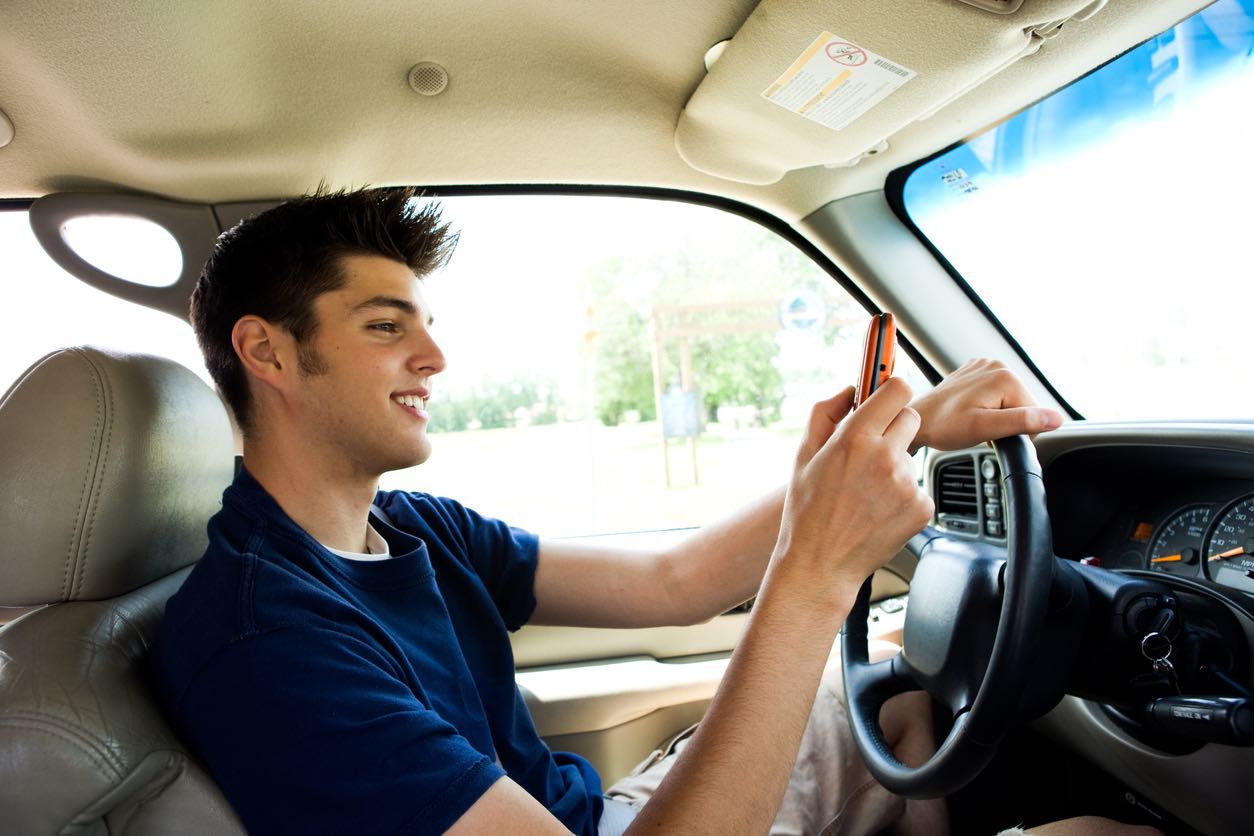 Experience Unmatched Commercial Car Shipping with Ship A Car, Inc.
It might be intimidating to navigate the complicated world of commercial car shipping, but when you work with Ship A Car, Inc., you're working with experts who have perfected the art and science of vehicle transportation. Their stellar reputation in the field is reinforced by their Better Business Bureau (BBB) A+ rating. Such an excellent rating attests to their commitment to providing services that are unmatched, as well as the thousands of happy clients who have trusted them with their valued vehicles.
It's not all about the praise, though. A whole range of services designed specifically to satisfy the special requirements of commercial vehicle transportation is offered by Ship A Car, Inc. Their team of professionals assures a hassle-free service at every stage, whether they are shipping a fleet for a growing business, transporting an exotic auto for a high-end event, or guaranteeing the safe delivery of vehicles acquired online. Want to make an educated choice? Don't only believe what we say. Experience the Ship A Car difference for yourself. Use our online vehicle transport cost calculator to get a free, no-obligation quotation, or give us a call at (866) 821-4555 to speak with a commercial automobile shipping specialist directly.
1. What are the key differences between shipping a car on an open carrier and shipping it in an enclosed carrier? Open shipping is more cost-effective than enclosed shipping and can move up to ten automobiles at the same time, but it provides less protection. While enclosed car shipping protects vehicles from flying debris and the elements, enclosed transportation is more expensive.
2. What steps can I take to guarantee that I am not being taken advantage of by a car shipping scam? Always be sure to verify the customer reviews, the website, and the DOT number of the company in question. Be wary of payment methods that might be suspicious and contact information that is incorrect.
3. When it comes to shipping commercial vehicles, why is Ship A Car, Inc. so highly recommended? Ship A Car, Inc. is a reliable option for the shipping of commercial vehicles since it has earned an A+ rating from the Better Business Bureau (BBB) and is well-known for its devotion to quality.