Trailer Hauling: Relocating Your Heavy Machinery Across the Country
You have heavy equipment that needs to travel a considerable distance and you need to find a heavy haul transport company to do move it for you.
Because heavy haul shipments are complicated endeavors, it's best to engage with a heavy haul transport broker to find the transport company and make the arrangements for you.
The three most important things you need to consider when shipping a heavy haul are:
The company doing the actual transportation (or brokering/arranging for the hauling),
The equipment used to perform the transport, and
Adequate insurance coverage.
The Quality of the Transport Company/Brokerage You Hire
Everything pretty much follows the quality of the company you hire to transport your equipment or arrange for your equipment's transport.
As the famous book The 7 Habits of Highly Successful People reminds us: "Begin with the end in mind." This especially pertains to the first task on your shipping to-do list: finding the right heavy hauling company to transport your cargo. Everything else flows from that choice.
Everything:
The cost of shipment.
Whether the equipment gets to its destination safely and on time.
How many hiccups there will be (there always are hiccups) and how severe they may be.
How stressed – or not – you are once the shipment arrives at its final destination.
The Equipment
Equipment transported in heavy hauls often is HUGE. Heavy haul cargo can include tractor trailers themselves; farming equipment; large, luxury yachts; construction cranes and other construction equipment; and more.
Flatbed trailers often are used, but not always. And, when they are used, trailers of vastly different sizes can be used depending on what you're hauling.
Plus, you may need a transport service that has different size trailers for different components of your haul. A truck and its trailer need to be strong enough to carry your heavy load with ease: you don't want either the truck or its trailer to break down on the road due to over-exertion and strain.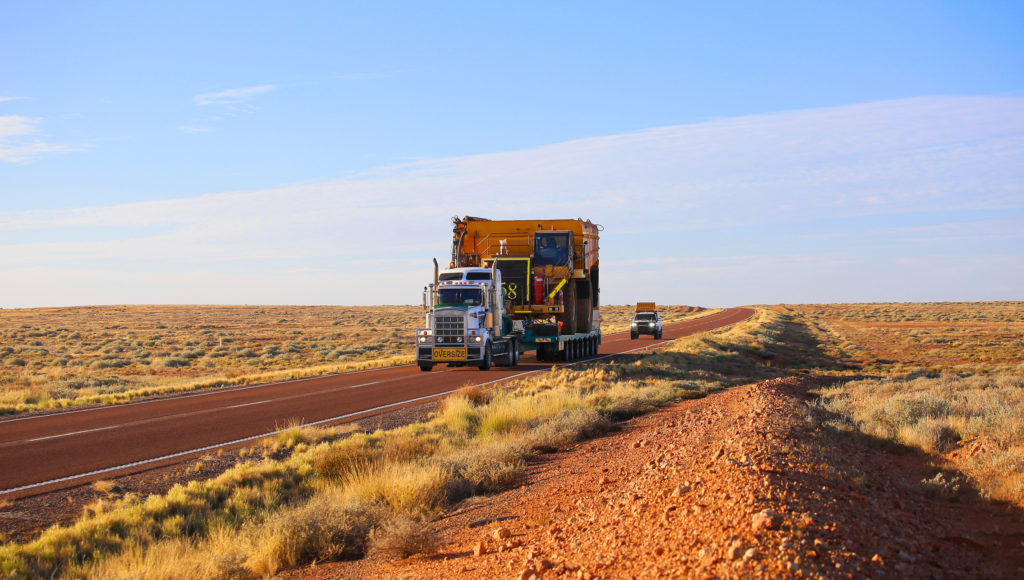 For example, your shipment may be so large that it needs three trailers of different sizes in order to get all the equipment you need transported. You may need a tractor trailer with six axles and another with nine axles.
Will a single heavy transport company be able to accommodate all of your load needs, or will it need to engage with additional companies to find enough equipment to haul your cargo?  If so, will they be able to secure the equipment so that all parts of your load can ship at the same time?
Note: That's just another reason to hire a heavy haul transport brokerage:  it can make sure the hauling company has all the transport equipment you need when you need it. 
Insurance Coverage
Heavy haul loads are – practically by definition – shipments that are of highly expensive equipment, tools and/or vehicles.
You're going to want to take a look at the insurance coverage the transport company carries for your load. You should read all documents you receive. Carefully. Even if a heavy haul transport broker finds the actual shipping company for you, make sure you read the company's insurance coverage documents thoroughly.  And, just as you would for a "simple" auto transport service ask questions about anything in the insurance coverage you don't understand.
Another note: Make sure any heavy haul company with which you work has insurance coverage for the travel itself (for incidents that may happen while in transit) as well as for the actual weight of your load.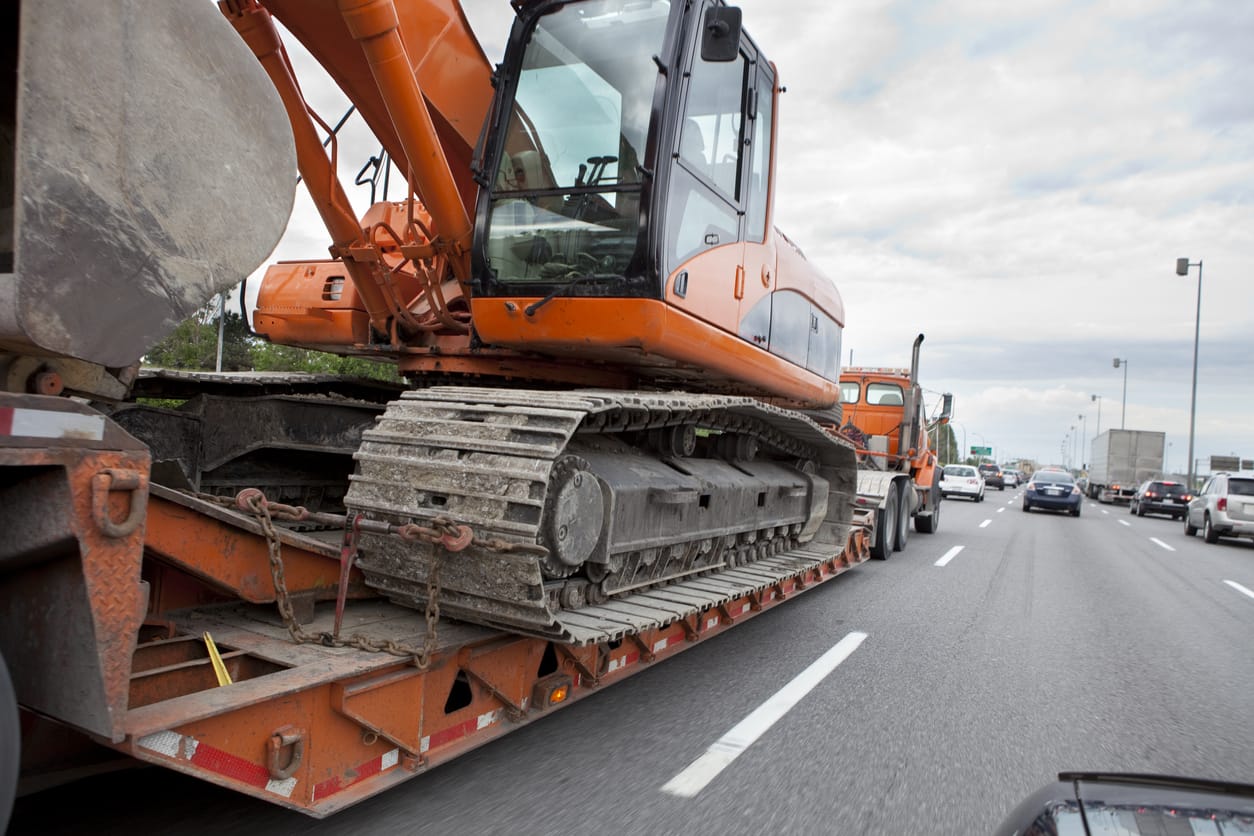 Never engage with a heavy haul trucking company that doesn't answer every single question you may have about its insurance coverage.
Understand that the hauling company may not have as much insurance as you'd like. It's often common for anyone shipping expensive equipment to purchase additional insurance coverage with a third-party insurance firm.
Ship A Car, Inc. is a heavy haul transport broker. We will help you find affordable, experienced and trustworthy heavy transport companies to get your cargo where you need it to go. We do all the hard stuff: vetting transport companies, making sure they have the right equipment for our particular needs, getting permits, mapping routes, and more.
We've arranged heavy haul transportation for many customers of all sizes across the United States. We've earned an "A+" designation from the Better Business Bureau as well as an overall 5-star rating from our customers.
Call Ship A Car at 866-821-4555 to tell us about your heavy haul transport challenges and needs.