Maximizing Comfort & Efficiency: Expert Picks for Your Next Road Trip Adventure
The importance of transportation in today's fast-paced world is enhanced by longer travel times, whether for business or pleasure. Looking for a car that is perfect for long-distance driving? These days, a lot of prospective car buyers ask themselves that, particularly when the appeal of the open road or the obligations of their jobs need them to drive extensively. Finding the ideal vehicle that combines efficiency, comfort, and dependability becomes crucial. Your experience may be greatly impacted by the vehicle that you drive, regardless of whether you're driving for work or for the excitement of a cross-country adventure.
Planning a trip across the country or even to the next state over may be a thrilling experience for people who have a road trip itch. It's frequently said that the trip is more significant than the destination, and driving the correct car may make the journey even more memorable. Driving over wide-open spaces, twisting roads, or picturesque roads calls for a car that can handle the demands of the road while also keeping you feeling refreshed even after several hours of driving. You may be planning a road trip and want the best vehicle to get the job done, ensuring that every mile covered becomes a cherished memory.
However, driving is a daily responsibility for a large number of professionals and not simply an occasional thrill. Great distances are frequently traveled on a daily basis by sales reps, consultants, and even journalists. Your job requires you to drive long distances all the time, and that's no small feat. For these long drives, a typical commuter car might not be adequate. The wear and tear, both on the car and the driver, demand something extraordinary. Hence, you need the best car for long-distance driving that will make your journey more comfortable, efficient, and overall, a lot more pleasant. 
With these things in mind, let's have a look at a list that ranks the top 23 automobiles for long-distance travel, taking into account a wide range of requirements and personal preferences.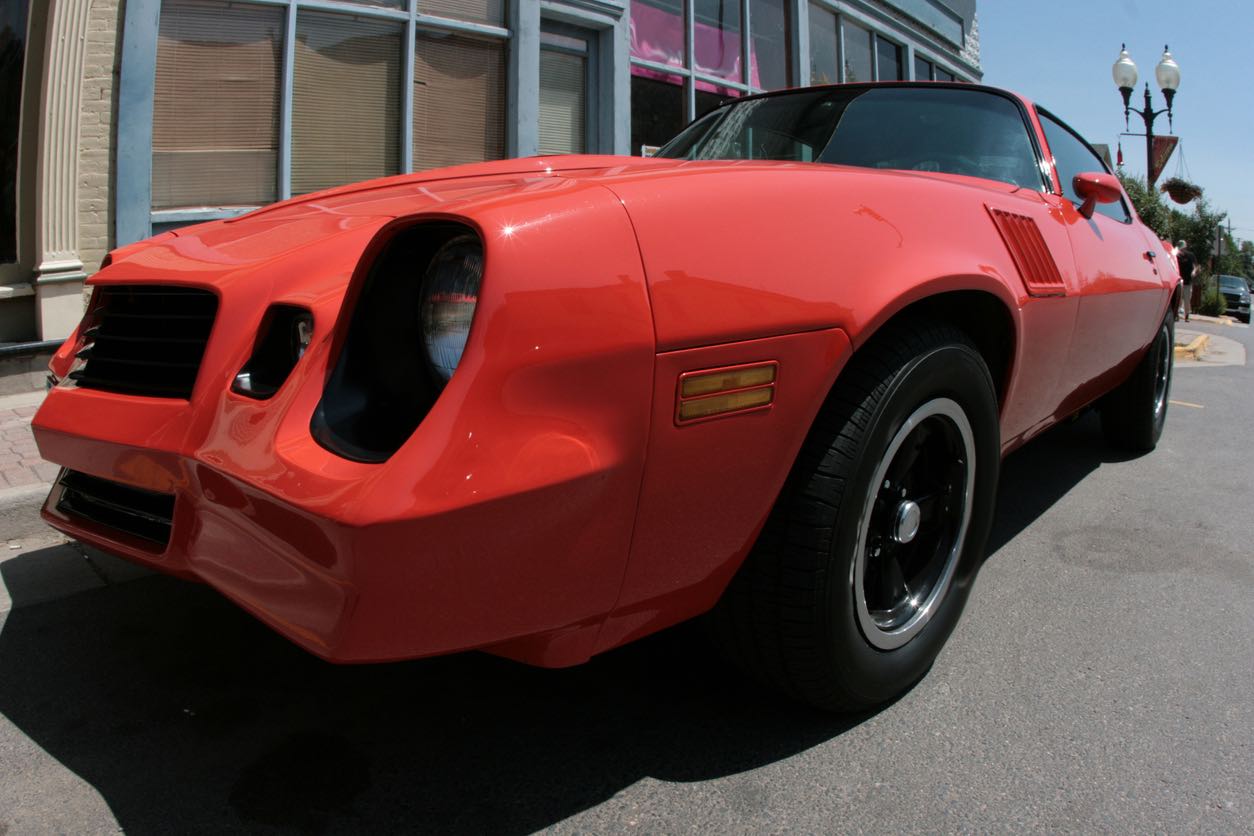 Revving Up the Road: Top Sporty Cars for the Passionate Driver
In the realm of automotive passion, sporty cars have always held a special place in a car enthusiast's heart. They are experiences, emblems of independence, and manifestations of individuality rather than merely means of transportation. The rush of acceleration, the attraction of a curvy form, and the symphony of engine tones pulls the heartstrings of aficionados worldwide. Here's a more in-depth look at some of the best sporty cars that flawlessly balance comfort and speed and keeps in mind those individuals who are ready to make every journey a moment to remember.
Porsche Panamera: The name Porsche immediately conjures up images of engineering excellence and a racing heritage. Same is true with the Porsche Panamera. Not only does this luxurious vehicle have a recognizable brand name, but it also delivers an alluring blend of unmatched comfort and lightning-fast speed. The powerful V6 and V8 engines of the Panamera guarantee an exhilarating ride no matter how you choose to drive—on highways or on winding mountain roads. Its flawless interior and cutting-edge technological features also ensure that performance doesn't have to be sacrificed for luxury.
Jaguar XE: In terms of premium sports sedans, finding the middle ground may be difficult, but the Jaguar XE accomplishes it with style. It skillfully creates a balance between the luxurious luxury associated with the Mercedes C-Class and the unadulterated sportiness of a BMW 3 Series. Beneath its sleek exterior is a chassis that is ready to provide thrilling driving experiences. You can satisfy your inner racer and easygoing driver with this car's luxurious interior.
Jaguar F-Type Convertible: Unquestionably, there is a romantic quality to driving a convertible—the wind in your hair, the sun shining on your face, and the expansive view of the surrounding area. The Jaguar F-Type Convertible is designed for those who cherish such open-air drives. Beneath its gorgeous exterior is a performance-driven machine that roars with every revolution. It provides an immersive driving experience that's difficult to surpass with its responsive handling and the flexibility of a drop-top.
For those whose heartbeats synchronize with the revs of an engine, choosing the perfect sporty car can be both a challenge and a delight. The purpose of these vehicles is not only to travel from point A to point B; rather, they are about the adventure, the excitement, and the tales of adventure that occur along the way. So fasten your seatbelts and embrace the exciting ride!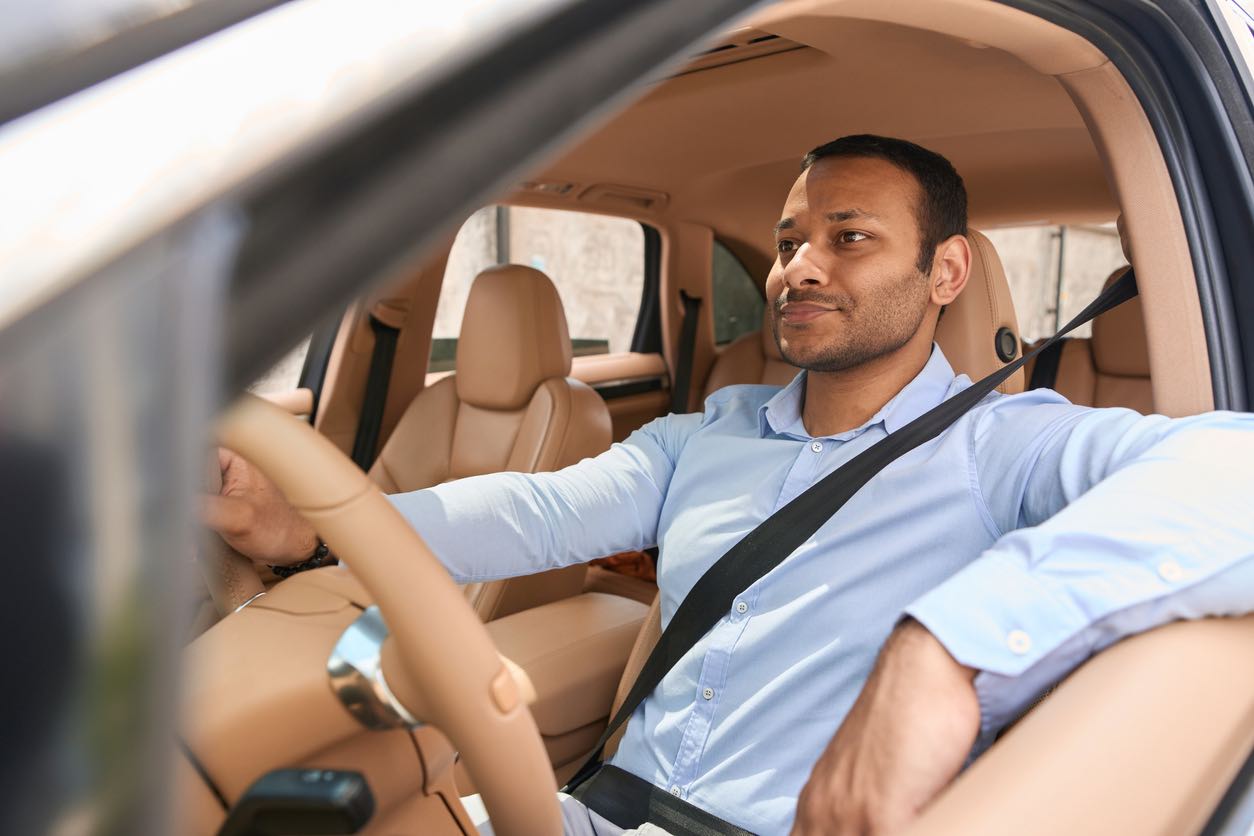 Ultimate Comfort on the Road: Cars That Redefine Luxury and Ease
The automotive industry is quite large, and within it there is a subset of vehicles designed with comfort as the primary consideration. The vehicle's ability to deliver both physical and psychological comfort can be a game-changer for those who travel for extended periods of time. These vehicles appeal to those who don't want to give up comfort and luxury, whether it's through luxurious upholstery, generous interior space, cutting-edge technology, or just plain elegant styling. Take a look at our carefully chosen selection of cars that deliver an experience that lasts long beyond the drive.
Volvo XC90: The Volvo XC90 is respected for its dedication to comfort, not just because of its reputation. Acknowledged worldwide for its ergonomic seating arrangements, the XC90 guarantees that weariness never strikes, even while traveling boundless distances. The driver feels embraced by every shape, with excellent lumbar support, providing a rejuvenating feeling after a long trip. Coupled with its refined interiors and intuitive tech integrations, it's an embodiment of relaxation on four wheels.
Honda Accord: The Honda Accord is a vehicle that many households rely on, skillfully combining comfort and utility. Designed with families in mind, it offers plenty of room in the back for passengers to spread out and unwind. But the Accord's comfort isn't its only strong point; it also has cutting-edge technologies that improve the driving experience. When the mood strikes, its potent 2.0-liter turbocharged engine guarantees that you can drive it spiritedly in addition to relaxing.
Mercedes-Benz S-Class Convertible: The Mercedes-Benz S-Class Convertible is the pinnacle of elegance; it's more than simply a vehicle. It makes a statement. Every ride in this convertible seems like an elegant rendezvous. The S-Class not only emphasizes luxury—it embraces it—with its finely designed interiors and an abundance of powerful engine options. Every trip is an opulent experience thanks to the brand's renowned comfort and the exhilaration of an open-top drive.
BMW 5 Series: In the world of premium sedans, the BMW 5 Series is unmatched—not only because of its recognizable logo, but also because of the opulent ride it provides. Its elegant façade belies its luxurious interior, which promises an oasis of safety and pleasure with its soft upholstery and cutting-edge safety technologies. Every journey over long distances is made as comfortable and effortless as possible by the 5 Series, thanks to its driver-assist systems and user-friendly infotainment system. It's essentially a luxury and engineering symphony created for discriminating travelers.
These luxury cars are more than simply vehicles; rather, they are experiences just waiting to be enjoyed, with comfort and elegance integrated into the very fabric of the vehicle itself. Make an informed decision, and don't be afraid to answer the call of the open road!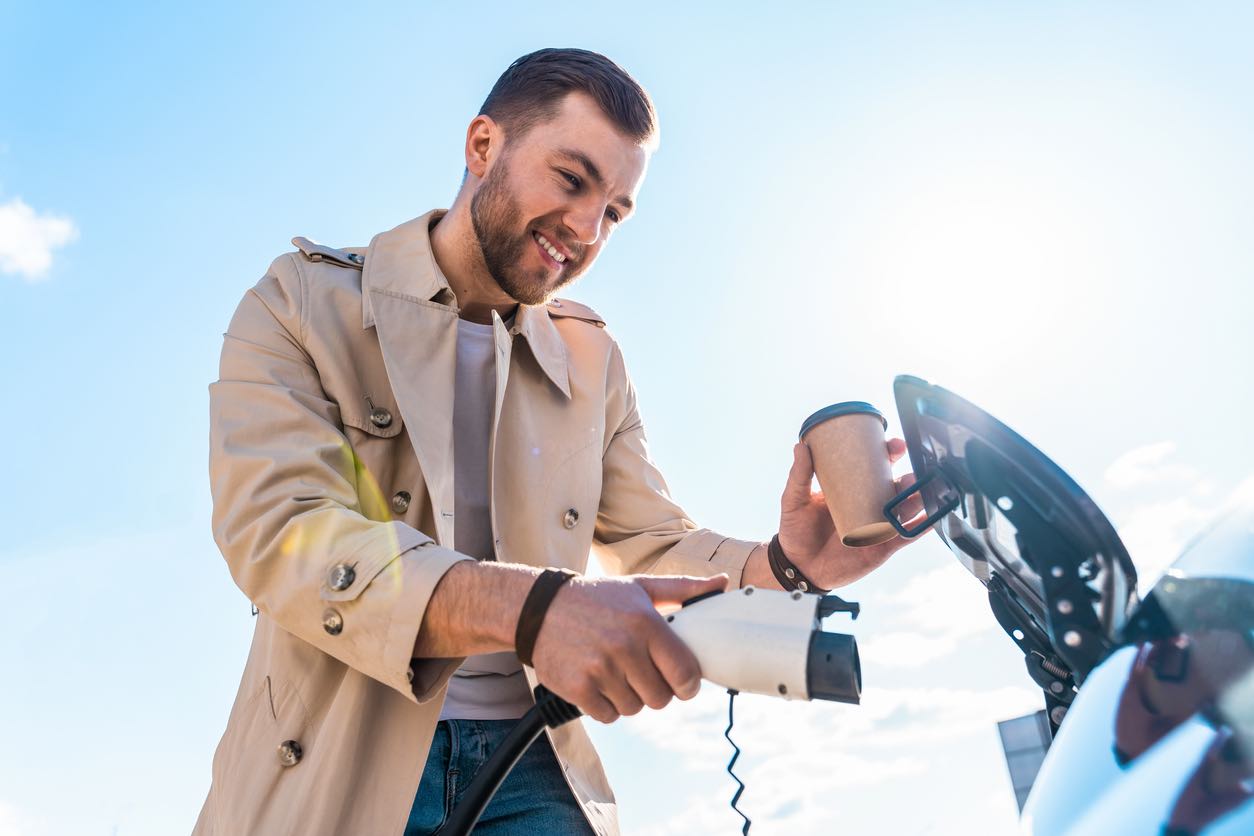 Revolutionizing Road Trips: Electrifying Choices for Long-Distance Journeys
In this day and age of environmentally conscious transportation, electric and hybrid vehicles are quickly establishing themselves as the most desirable options for extended highway travel. Not only do they provide considerable cost savings in terms of gasoline, but the cutting-edge designs and technology that they include also ensure that the driving experience will be comfortable and problem-free. These cars offer the additional benefit of lower carbon footprints, which alleviates the guilt associated with taking extended trips for those who are concerned about the environment. Concerns over electric vehicles' limited driving range are quickly becoming a thing of the past thanks to rapid advancements in technology. In this section, we will examine some of the most viable electric and hybrid transportation alternatives for individuals who often travel long distances.
Tesla Model 3: This is a revolution on wheels, not simply a car. With its cutting-edge autonomous technology and futuristic look, the Tesla Model 3 has an estimated 322 miles of range on a single charge. Because of this, it's a great option for interstate trips when the travel is just as exciting and lengthy as the destination. Pit breaks for rapid charging result in less downtime and more driving time thanks to the network of Superchargers that is constantly growing.
Lexus CT: The Lexus CT is what happens when luxury and fuel efficiency come together. In addition to sporting the luxurious Lexus badge, this hybrid car also has a very low fuel consumption. It is a car that guarantees you spend more time enjoying the open road and less time at gas stations, with a possible fuel economy of up to 60 mpg. Its chic exterior and opulent interior make for an absolutely magnificent long-distance excursion.
Volvo S90: Volvo, a name synonymous with dependability and safety, introduces the S90, promising exceptional fuel efficiency. The D4 diesel engine version is unique in that it guarantees the prudent use of every fuel drop. The Volvo S90, which is renowned for its roomy cabins and cutting-edge safety systems, makes sure that lengthy trips are not only affordable but also enveloped in luxury and safety.
Toyota RAV4 Hybrid: Now, a brand known for its dependability provides the excitement of a hybrid system. The Toyota RAV4 Hybrid is the ideal combination of fuel economy and robust sportiness. It offers the perfect mix of driving enjoyment and low fuel costs thanks to its sporty design and dynamic performance. The car is a flexible option for a range of driving requirements because it was built with both lengthy highway stretches and city trips in mind.
Hyundai Sonata Blue hybrid: Hyundai's entry into the hybrid market demonstrates their dedication to efficiency and innovation. This promise is embodied in the Sonata Blue hybrid. It has a good fuel rating of up to 54 mpg on highways in addition to its stylish look. The combination of sophisticated entertainment systems and seamless handling makes even the longest trips seem effortless.
Redefining your experience of traveling over long distances may be as simple as making a single exciting selection from the list above. In a world where efficiency and sustainability are of the utmost importance, these vehicles will ensure that you stay ahead of the curve, both in terms of technology and in terms of your social and environmental responsibilities.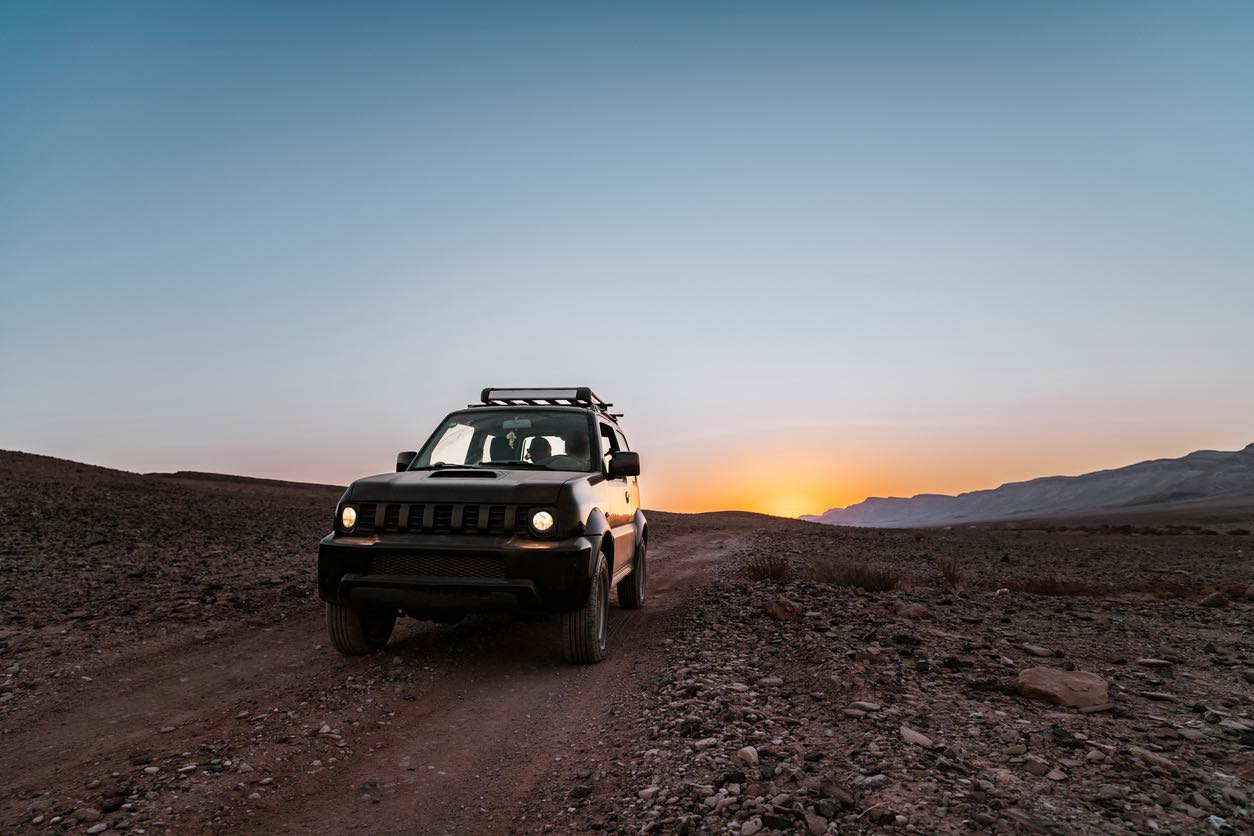 Best SUVs and Family Cars: Making Long-Distance Journeys Memorable!
Comfort and dependability are the most important factors while traveling long distances, especially with family, a group of friends, coworkers or clients. You need a car that can fit everyone in comfort, guarantees a smooth trip, and is equipped with plenty of gadgets to keep everyone safe and entertained. Even though there are so many options available, some models stand out from the others. Regardless of your top priorities—luxury, safety, spaciousness, or fuel economy—this area is devoted to individuals looking for the greatest options for extended travel. Let's examine in-depth a few of the best SUVs and family vehicles that are sure to make your lengthy road trips unforgettable.
Kia Telluride: Kia's Telluride has established itself as a leading contender in the family car market. This roomy SUV guarantees comfortable travel for every member of your group thanks to its many safety features. The Kia Telluride is built with modern safety features, such as rear cross-traffic warning and blind-spot recognition, to make group travel easier. In addition its elegant interiors and user-friendly tech features further enhance the travel experience, making it a favorite among families and large groups.
Hyundai Palisade: In the SUV market, the Hyundai Palisade is more than an attractive appearance. With room for five people and a roomy cabin, this vehicle combines flair and substance. A powerful 3.8-liter V-6 engine beneath the hood makes sure you never feel underpowered when driving on the open road. When you consider all of its infotainment and safety features, the Hyundai Palisade becomes an excellent choice for anyone who like performance and comfort.
Mercedes Benz G-Class: The Mercedes-Benz G-Class is what you get when elegance and power collide. This is not just any SUV; it's a statement. A superior SUV that is equally competent both on and off road, the G-Class provides a driving experience that is unmatched. Its lavish interiors and strong engine guarantee a smooth, strong, and unquestionably opulent ride that elevates every trip to the level of a first-class experience.
Honda Odyssey: The Honda Odyssey is the obvious choice for anyone who value fuel economy without sacrificing interior spaciousness. The Odyssey, a well-liked roomy family car with remarkable mileage numbers, makes sure that lengthy trips don't break the bank. Families love it because of its many onboard entertainment options and flexible seating arrangements. A number of cutting-edge innovations from Honda further demonstrate their dedication to safety and provide peace of mind for every journey.
Land Rover Defender: The Defender isn't just a car; it's a legacy. This vehicle, which is renowned for being a famous off-road option, stands tall and promises experiences that are unmatched. Whether traversing rough terrain or traveling on a freeway, the Land Rover Defender guarantees a stable and pleasant ride. It is the perfect fusion of the past and the present, great for people looking for adventure with a dash of sophistication, thanks to its rich history blended with cutting-edge technology and design.
If you pick any of these cars, you won't just be selecting a method of transportation; you'll also be selecting an adventure, a trip that you and your loved ones will remember fondly for the rest of your lives.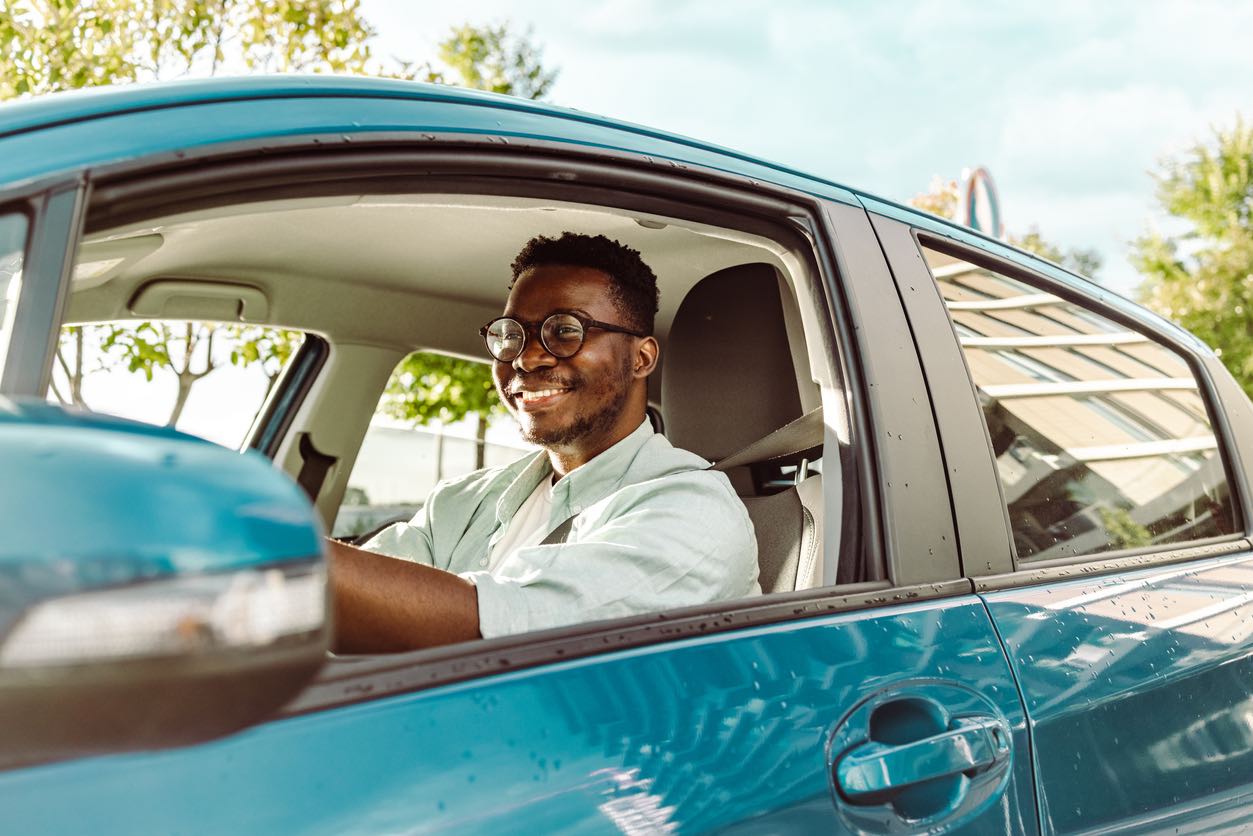 Hidden Gems: Must-Consider Cars for Long-Distance Journeys
Every auto aficionado is aware of the industry giants, but occasionally, it's the less well-known cars that provide a premium, economical, and high-performing package. There are many great vehicles for long-distance drivers out there, but these hidden treasures are just as deserving of your attention. These vehicles, which range from luxurious sedans equipped with cutting-edge technology to reliable crossovers ideal for family outings, ensure enjoyment for many miles. Examine these choices more closely to see which one best suits the spirit and goal of your travels. Find out why these vehicles are the best option for long journeys, not simply an alternative.
Lexus LS 400: Beyond the sleek visual appeal, the Lexus LS 400 emerges as a symbol of reliability in the luxury segment. Despite having a long history, this model has undergone continuous development, including cutting-edge technology and security measures without sacrificing the renowned Lexus ride comfort. The LS 400 is a great option for anyone looking for a combination of modern functionality and classic elegance.
Cadillac CT6: What comes to mind when you think of Cadillac is grandeur. Cadillac ushers in the future of semi-autonomous driving with the CT6, which has the Super Cruise technology. Road trips are revolutionized by the vehicle's innovative systems that distribute the load, making long distance travel more comfortable. These systems combine luxury and cutting-edge engineering.
Genesis G80: The Genesis G80, which enters the premium sedan market, offers more than simply an attractive exterior. Passengers are welcomed by roomy, luxurious interiors that radiate style. Particularly over those lengthy lengths of road, the G80 is an experience rather than merely a car because of the painstaking attention to detail in every curve and stitch.
Nissan Rogue: Not every long-distance journey calls for an expensive vehicle. The Nissan Rogue is evidence that comfort and adaptability can coexist. Families will love this crossover since it has plenty of room for both people and baggage. The Rogue makes sure that everyone travels in luxury and style, whether they are on a cross-country trip or a weekend break.
Honda Civic: A name that inspires confidence, the Honda Civic has won hearts all across the world. Many seasoned travelers choose the Civic because of its exceptional low maintenance profile and unwavering reliability. Long-distance travels are made easy with its ideal blend of performance, economy, and comfort, regardless of the destination.
Ford Escape: The Ford Escape is an SUV designed for adventure, fusing the sanctuary of comfort features with the excitement of performance. Long trips seem smooth because to its comfortable interiors and fast engine. The Escape, with its wealth of cutting-edge safety and entertainment amenities, is proof of Ford's dedication to providing excellence in every mile.
This guide seeks to give a complete picture of the finest vehicles for long-distance travelling by casting light on models that are sometimes ignored. This will ensure that readers are able to make educated selections that are tailored to their own travel requirements.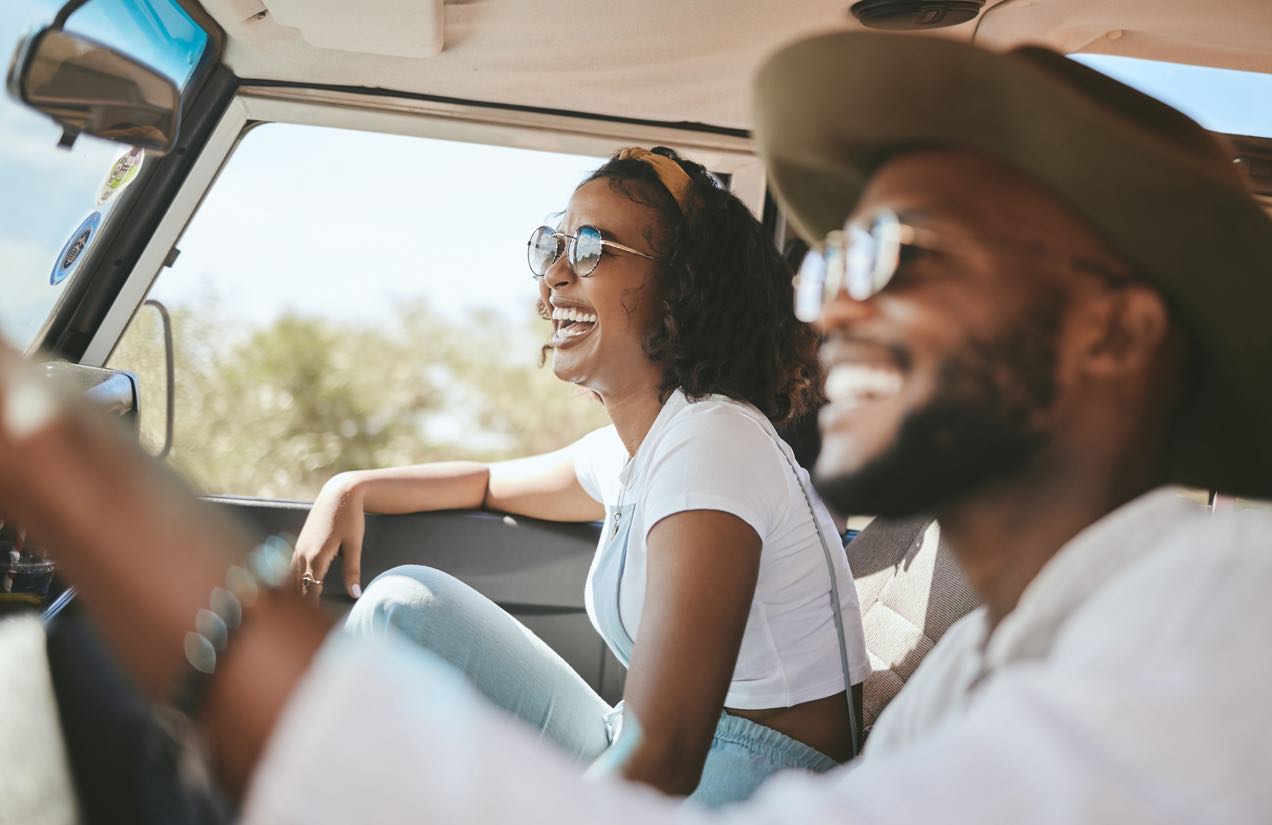 Unveiling the Best in Long-Distance Drive Choices
There are many options available in the constantly changing world of cars, each one designed to meet the most precise requirements. In particular, long-distance travel calls for a car that provides more than simply a means of transportation; it necessitates a blend of comfort, dependable performance, and maximum fuel economy. When you look around, you'll find that while many vehicles appear appropriate, very few actually capture the qualities of luxury, cutting-edge technology, and long-lasting sturdiness.
While some people may be drawn to the inventive and futuristic electric giants such as the Tesla Model 3, others may find comfort in the time-tested dependability of timeless vehicles like the Honda Civic. Amid all of these options, you need to be sure your decision meets the rigorous demands of long-term travel. Drive carefully across this vast expanse of roads, keep an eye out for hidden gems, and let the perfect balance of safety and unmatched comfort be your compass for those life-changing road trips.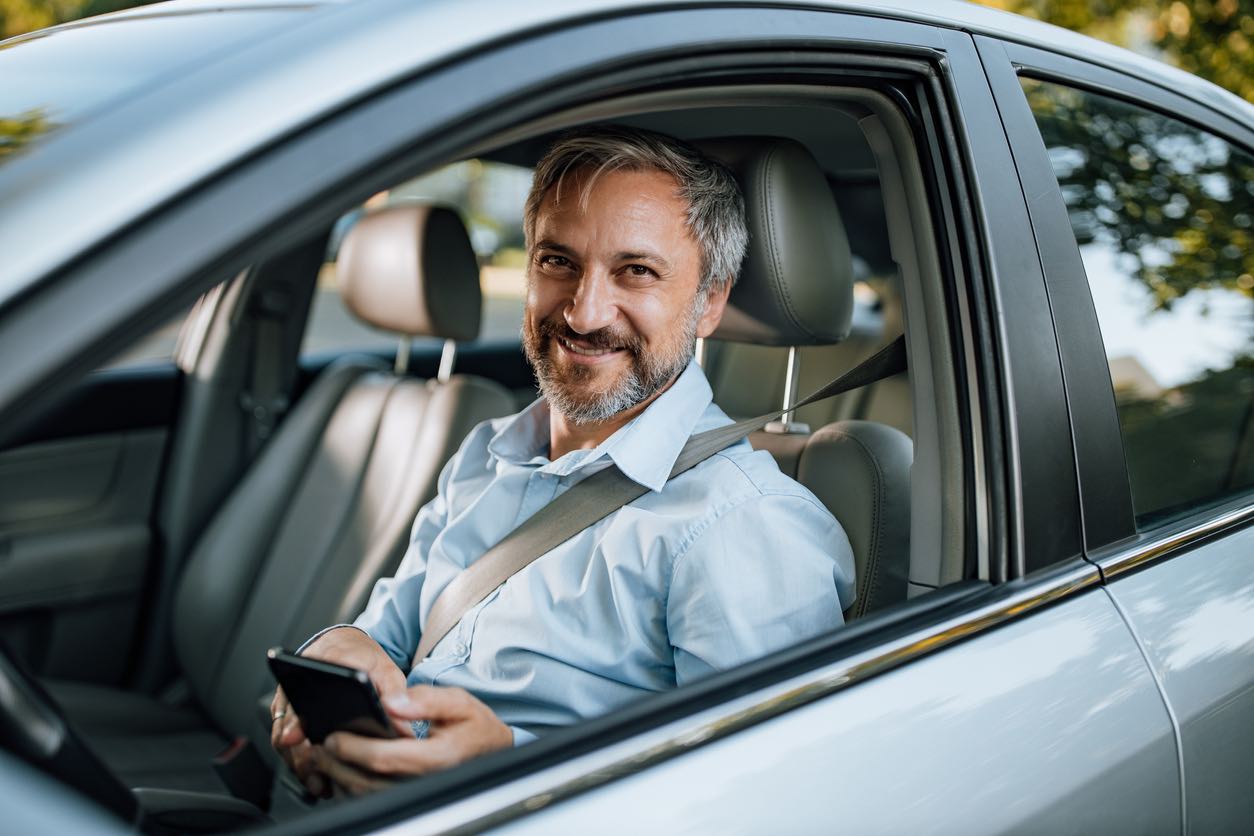 Unlock Hassle-Free Vehicle Transport with Ship A Car, Inc.!
When the question presents itself, "How best to ship a car?", the answer resoundingly points towards Ship A Car, Inc. We take great satisfaction in setting the benchmark for excellence in the US auto transport industry. We are not just any car shipping company. With an unwavering dedication to quality, our service is available nationwide. Ship A Car, Inc. is prepared to deliver, regardless of the pickup or drop-off locations—from busy metropolis to rural villages. Our commitment is to ship your treasured vehicles in a timely, safe, and effective manner, supported by a strong network of thoroughly screened carriers.
We provide a wide range of vehicle shipping services that are customized to each customer's needs. We give every vehicle the attention and consideration it needs, whether it's a family van, an elegant sports car, or an everyday sedan. What really makes us unique, though, is our constant commitment to satisfying our customers. Entrusting your car to someone else can be stressful, but with Ship A Car, Inc., you're not just getting a car shipping service—you're gaining a trusted partner in your vehicle's journey. So, when it's time to ship a car, remember the name that echoes reliability and unparalleled expertise. Choose Ship A Car, Inc. for a seamless, worry-free experience!
FAQs
What are the most crucial factors to consider when selecting a car for long-distance driving?

 

When selecting a car for long-distance travel, prioritize comfort, fuel efficiency, reliability, and safety features. Additionally, consider the car's tech amenities and the overall driving experience to ensure a hassle-free journey.
How does Ship A Car, Inc. ensure the safety of my vehicle during transport?

 

Ship A Car, Inc. only collaborates with pre-screened carriers that have a track record of making deliveries on schedule and safely. Our wide-ranging connections and expertise in the industry ensure that your vehicle is handled with the finest care possible while traveling.
Can electric vehicles, like the Tesla Model 3, be shipped with Ship A Car, Inc.?

 

Without a doubt! All car types, including electric vehicles, may be transported by Ship A Car, Inc. We make sure EVs are transported with the same consideration and expertise as any other vehicles.
Which vehicles stand out for their comfort during extended journeys?

 

Long trips are best suited for cars with plenty of seat room, excellent padding, little cabin noise, and a buttery smooth ride. Mercedes-Benz S-Class, Lexus LS, and Audi A8 are among the vehicles that deserve special attention.
When considering extensive drives, which cars come highly recommended?

 

Individual choices may vary, but cars like the Subaru Outback, Mazda CX-5, Toyota Camry, and Honda Accord frequently find their names on such lists.
Which vans are favored for lengthy travels?

 

Vans like the Chrysler Pacifica and Honda Odyssey are lauded for their expansive interiors, relaxed seating, and abundant storage, making them top choices for extended trips.
For extended road adventures, which midsize SUVs are preferred?

 

SUVs such as the Honda Pilot, Subaru Ascent, and Toyota Highlander are often praised for their spaciousness, seating comfort, and state-of-the-art safety mechanisms.
Which cars cater best to the needs and comfort of the elderly?

 

Senior citizens usually like cars like the Hyundai Sonata and Buick LaCrosse because of its easy-to-use controls, comfortable seats, and wide field of vision.
For a luxurious long-haul journey, which vehicles should one consider?

 

Luxury sedans like the BMW 7-Series, Audi A8, and Mercedes-Benz S-Class are recognized for their lavish interiors, cutting-edge tech, and seamless rides.