Embrace the Winter Rush: Ultimate Snowmobiling Adventures in the U.S.
As the crisp air settles and the landscape transforms into a white canvas, the winter season beckons outdoor enthusiasts to embrace its icy allure. For adrenaline junkies and snowmobiling aficionados, this isn't just a picturesque time of year; it's an open invitation to rev up their engines and carve through the pristine backcountry. This guide isn't just about where to go; it's about discovering a winter wonderland where your snowmobile becomes the key to unlocking breathtaking vistas and untamed terrain. We delve into the 11 most exhilarating snowmobiling spots across the United States, each offering a unique blend of thrill and natural beauty for riders of all levels.
From the untouched wilderness of Montana to the snow-capped peaks of New Hampshire, we take you on a virtual tour through snowmobiling havens that promise unforgettable journeys. These destinations are not only famous for their snowy landscapes but also for their quality trails, reliable snowfall, and the vibrant communities that celebrate the sport. Whether you're searching for a family-friendly expedition or an epic solo ride, our curated list of top snowmobiling locations will fuel your passion for winter adventure. So gear up, set your sights on the frosty horizon, and prepare to answer the call of the snow with us.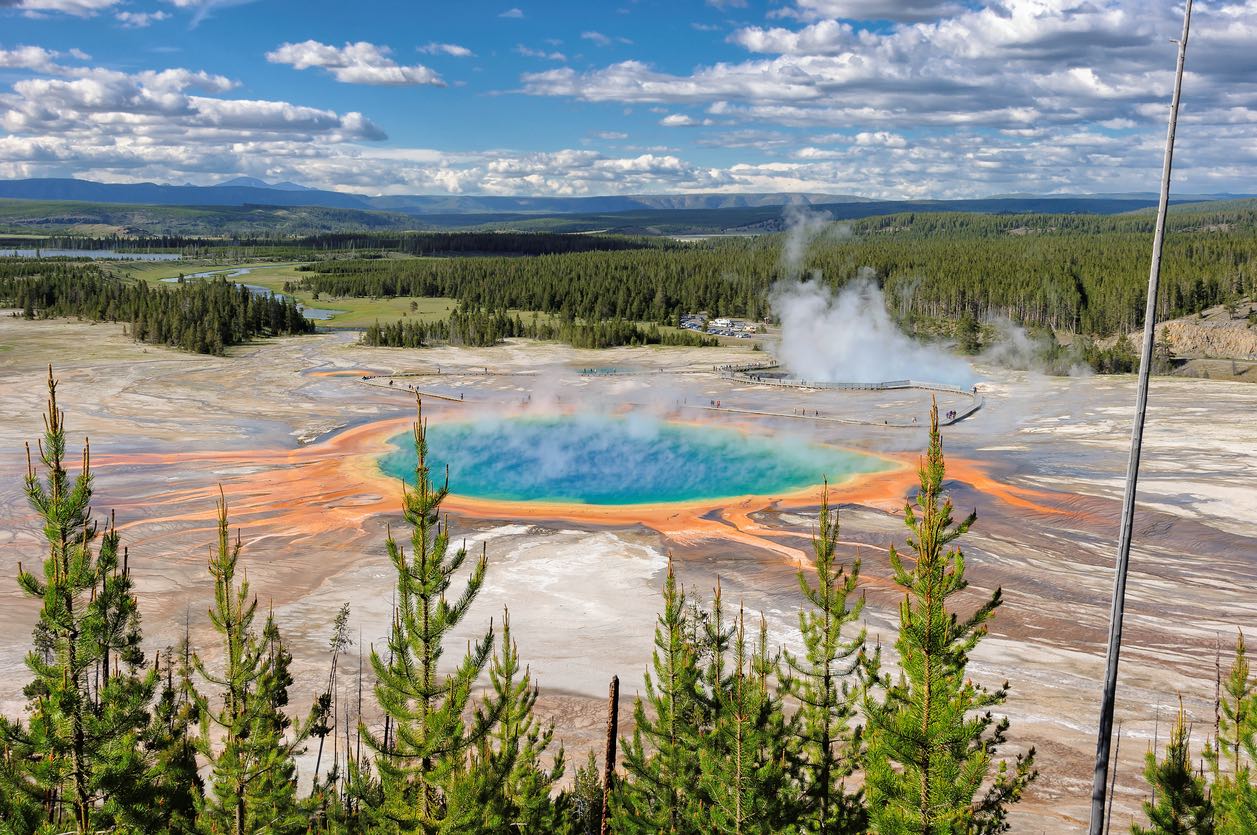 1. Winter Thrills at West Yellowstone, Montana: Snowmobiling's Premier Destination
Take a thrilling ride through the snow-covered core of West Yellowstone, Montana, the ultimate snowmobile experience. This natural treasure trove appeals to both thrill-seekers and those looking for peaceful explorations because it provides the ideal balance of beauty and excitement. Learn why this area is a snowmobiler's paradise with unparalleled tours and an unwavering dedication to environmentally responsible exploration.
Expert Guided Journeys – Two Top Snowmobiles: Experience the magnificent winter scenery with Two Top Snowmobiles, a beloved family-owned establishment that personifies West Yellowstone's essence. Along with seeing the breathtaking geysers and unspoiled backcountry, you'll also join a long-standing custom that safely and exhilaratingly brings you up close and personal with nature's marvels.
Pioneering Eco-Friendly Adventures – A Sustainable Ride: Experience the thrilling speed of snowmobiling while protecting Yellowstone's fragile ecosystem. Your journey through the park's groomed trails on an eco-friendly snowmobile is a way to experience its untamed beauty and contribute to its preservation for future generations to enjoy.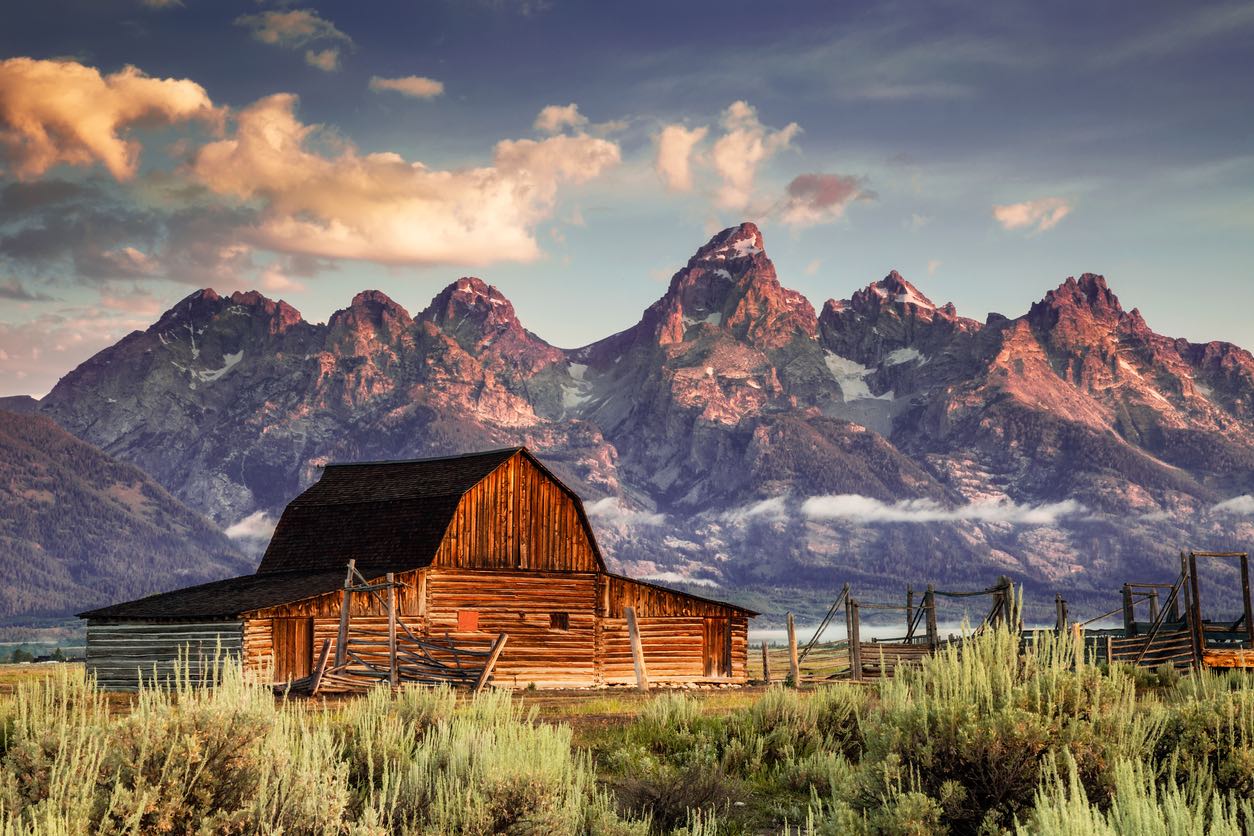 2. Moran, Wyoming: A Snowmobiler's Winter Wonderland
In Moran, Wyoming, discover the ultimate winter getaway. This sanctuary is for snowmobile lovers who want nothing more than to experience the thrill of gliding through pure powder. With more than 600 miles of well-maintained trails, the Togwotee Mountain Lodge is your starting point for an incredible experience in a place where snowfall turns the terrain into a perfect canvas for snowmobilers. Accept the unmatched adventure of the Bridger-Teton trails, which provide a journey into the center of the snowmobiling paradise of America in addition to a ride.
Mountain Majesty – Bridger-Teton Trails: The Moran Bridger-Teton Trails are more than just paths through the snow; they are thrilling routes for snowmobilers that offer enjoyment and challenges to riders of all skill levels. These trails take you through breathtaking scenery that is both exhilarating to ride through and visually stunning, providing a snowmobiling experience that perfectly captures the spirit of Wyoming's winter splendor.
Togwotee Pass – The Snowmobiling Crown Jewel: Snowmobilers are in for an unparalleled experience at the Togwotee Pass. The Pass, often referred to as the "jewel of the Rockies," offers a unique combination of thrilling rides at high altitudes and expansive views that perfectly encapsulate the essence of the region. Riders can experience the ultimate snowmobiling experience here, where the weather is always perfect for crafting those remarkable wintertime tales.
Powder Paradise – The Deepest Snows of Wyoming: Moran is known for having some of Wyoming's lightest and deepest snows, making it a haven for skiers who love challenging terrain. Unspoiled snowfields await snowmobilers, where each turn unleashes a spray of powder that resembles crystals, creating an otherworldly landscape that is both visually breathtaking and exhilarating to ride through.
Guided Expeditions – Expert Tours Through the Wilderness: Guided tours offer professional insight into the hidden gems of Moran's winter landscape, making them ideal for visitors who are either new to the area or looking to enhance their experience. These trips are educational experiences that enhance your admiration for the breathtaking scenery and the thrilling activity of snowmobiling; they go beyond simple tours.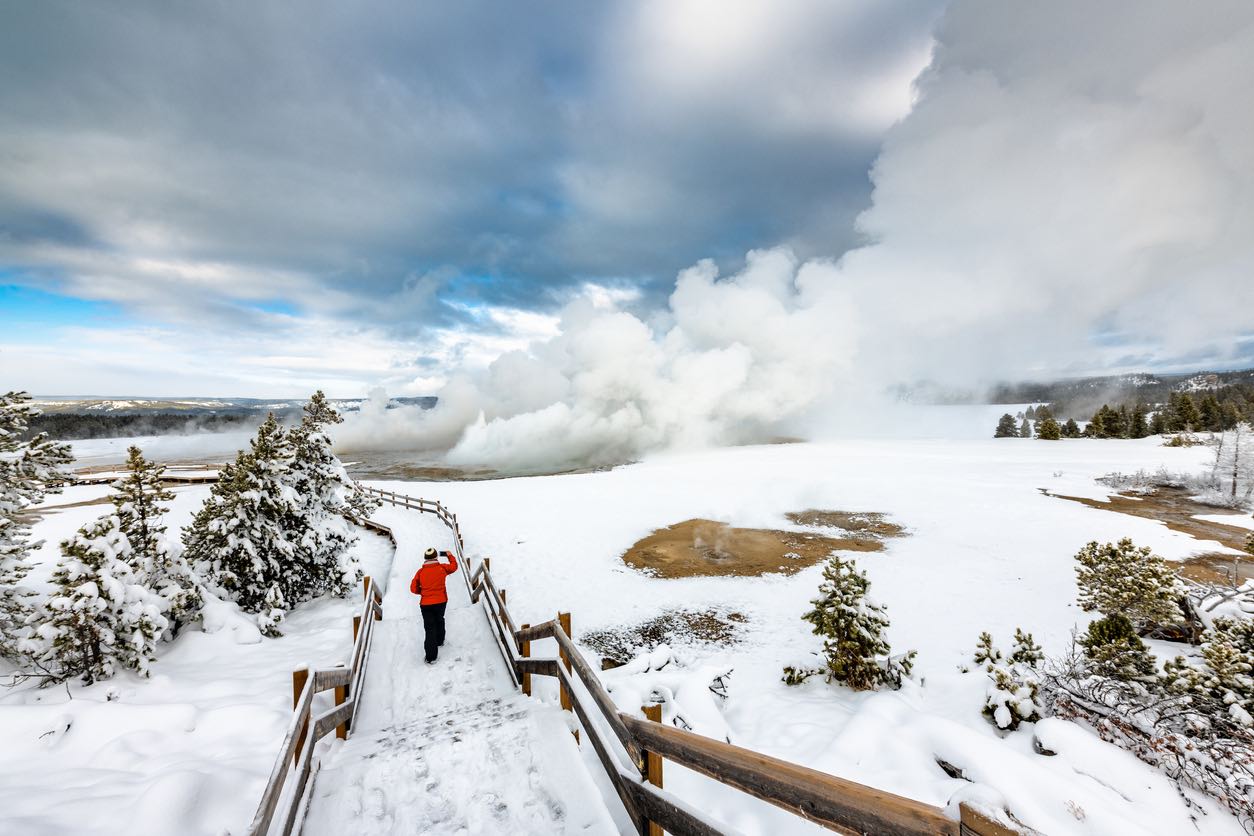 3. Idaho's Majestic Winter Escape: Priest Lake Snowmobiling Adventures
Priest Lake is a magnificent winter wonderland hidden away close to Idaho's northern crest. It offers a variety of snowmobile trails that appeal to thrill-seekers and those seeking tranquility. When the weather gets colder, this Selkirk Mountains jewel becomes a top attraction for snowmobile enthusiasts. It offers an enchanting snowy landscape.
Elevated Rides – Panoramic Lake Views to Mountain Highs: Set out on an exciting adventure that takes you from the serene edges of Priest Lake to the breathtaking peaks of the Selkirk Mountains. The trails here provide more than just a ride; they open up doors to breathtaking panoramic views that reach elevations of over 7,000 feet, making the snowmobiling experience here equally as breathtaking as the surrounding landscape.
Trail Diversity – Groomed to Perfection: The well-maintained trail system at Priest Lake accommodates all skill levels of snowmobilers, offering family-friendly rides and difficult terrain for experienced explorers. With hundreds of miles of trails winding through frosted forests and opening up to vast, unspoiled meadows, riders can enjoy the freedom of choice.
Alpine Adventure – Conquer the Selkirk Mountains: The Selkirk Mountains, which encircle Priest Lake, provide a singular alpine experience and are a snowmobiler's paradise. Take on the varied terrain that climbs steeply, offering an exhilarating rush as you navigate through the powdery snow while taking in the untamed beauty of Idaho.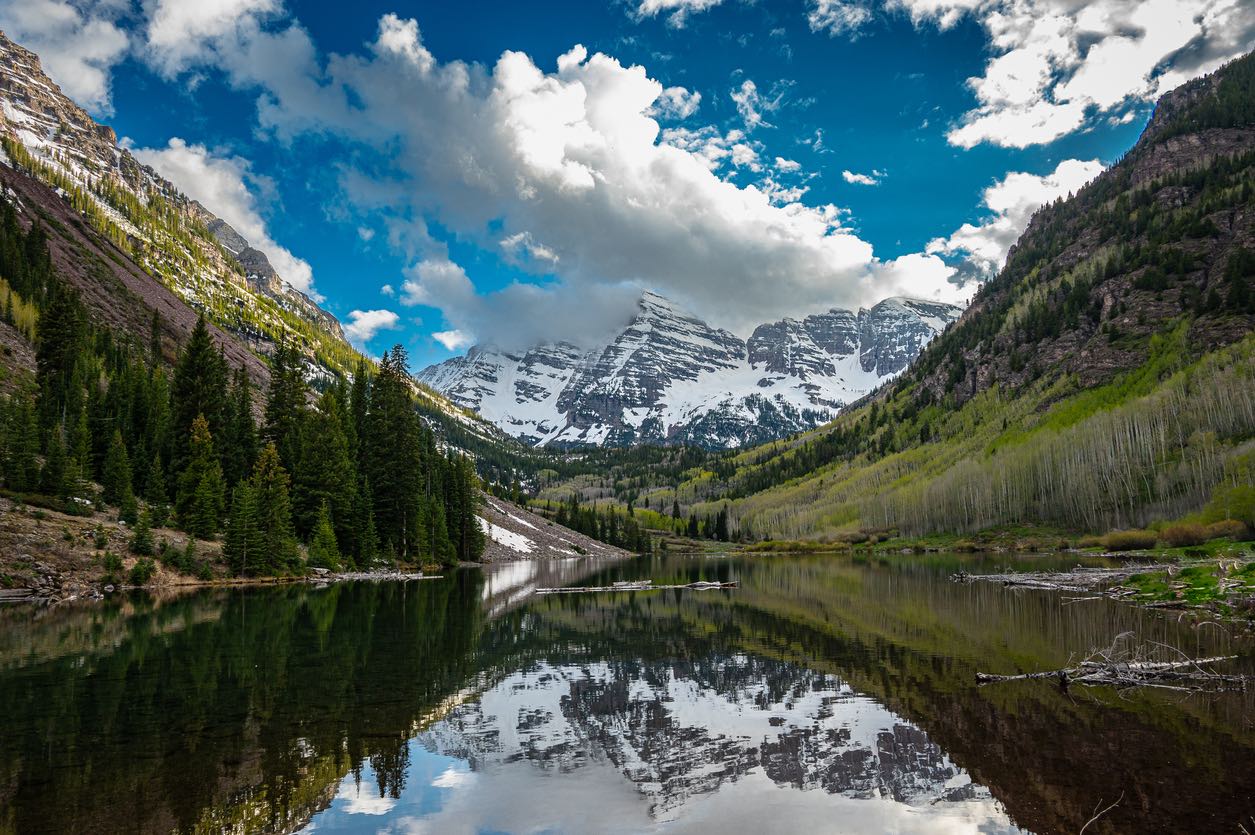 4. Colorado's Alpine Adventure: Camp Hale
Take a tour through the breathtaking Camp Hale area of Colorado, a place rich in history and adorned with breathtaking alpine beauty. Here, snowmobilers can churn through the covered Rockies, where breathtaking vistas and exhilarating experiences at high altitudes await around every corner. Every ride is imbued with the history of the region, creating a singular fusion of the old and the new.
Historical Charm Meets Modern Thrill:  Explore Camp Hale's historical core, where the thrill of snowmobiling is enhanced by remnants of the past. It was formerly a harsh training area for the US 10th Mountain Division. Army, these days' trails offer a contemporary experience. Experience a thrilling snowmobiling adventure where soldiers once trained for Alpine combat, creating a strong link between history and recreation.
Elevated Snowmobiling on Historic Training Grounds:  Take to the skies for snowmobiling at Camp Hale, where former training grounds have been converted for thrilling activities at high altitudes. Originally used as training grounds for ski troops during World War II, these trails now provide a serene yet thrilling trek across the Rockies. Riding at literally and figuratively breath-taking elevations, riders can take in the untainted beauty of Colorado's winter wonderland.
Breathtaking Scenery at Every Turn:  Camp Hale presents riders with a variety of picturesque landscapes at every turn. For those seeking adventure, the enormous stretches of unspoiled snow create an almost surreal setting that reflects the grandeur of the Rocky Mountains. Here, the expansive views enhance the snowmobiling experience and turn every ride into a visual show. They serve as more than just a backdrop.
Unmatched Riding for Every Skill Level:  The variety of terrain at Camp Hale accommodates snowmobilers of all skill levels. This place offers something for everyone, from expansive areas perfect for novices to strenuous routes requiring the expertise of a pro. Every trail invites you to discover the interior of Colorado's wilderness, offering an experience as expansive as the landscape.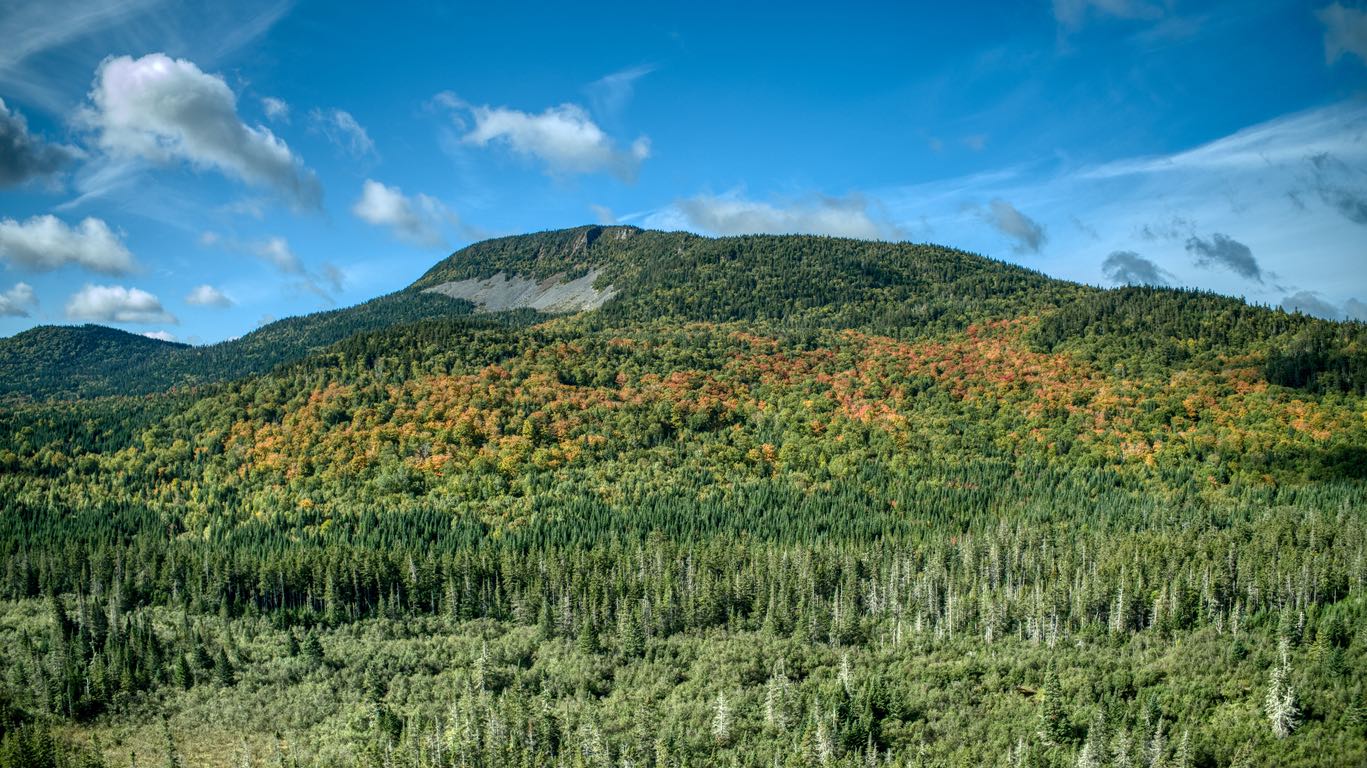 5. Discover New England's Premier Snowmobile Destination: Pittsburg, New Hampshire
For lovers of snowmobiles, Pittsburg, New Hampshire, is the snowmobile capital, tucked away in the cozy embrace of New England. This charming town is a must-visit for anyone looking for wintertime excitement because it provides a unique combination of vast snowmobile trails and stunning natural beauty. Pittsburg is more than just a stopover; it's a snowmobiling hub where the tranquility of the backcountry meets excitement.
Trails Without Borders – The Pittsburg Ridge Runners Club:  Join the largest snowmobile club in New England, the Ridge Runners, where a love of speed and snow meets camaraderie. The club maintains more than 200 miles of well-maintained trails, which are highly regarded for their smooth transitions between states and even into Canada, offering daring snowmobilers a chance to travel across borders.
Snow-Covered Vistas – Snowmobiling Across States and Borders:  Take a unique trip across New England's winter wonderland as you travel through the snow-covered areas from Pittsburg to further afield. Perfectly groomed by the committed Ridge Runners, the trails provide more than just a ride; they're a snowmobiling pilgrimage that brings riders from different states and countries together in their love of this winter sport.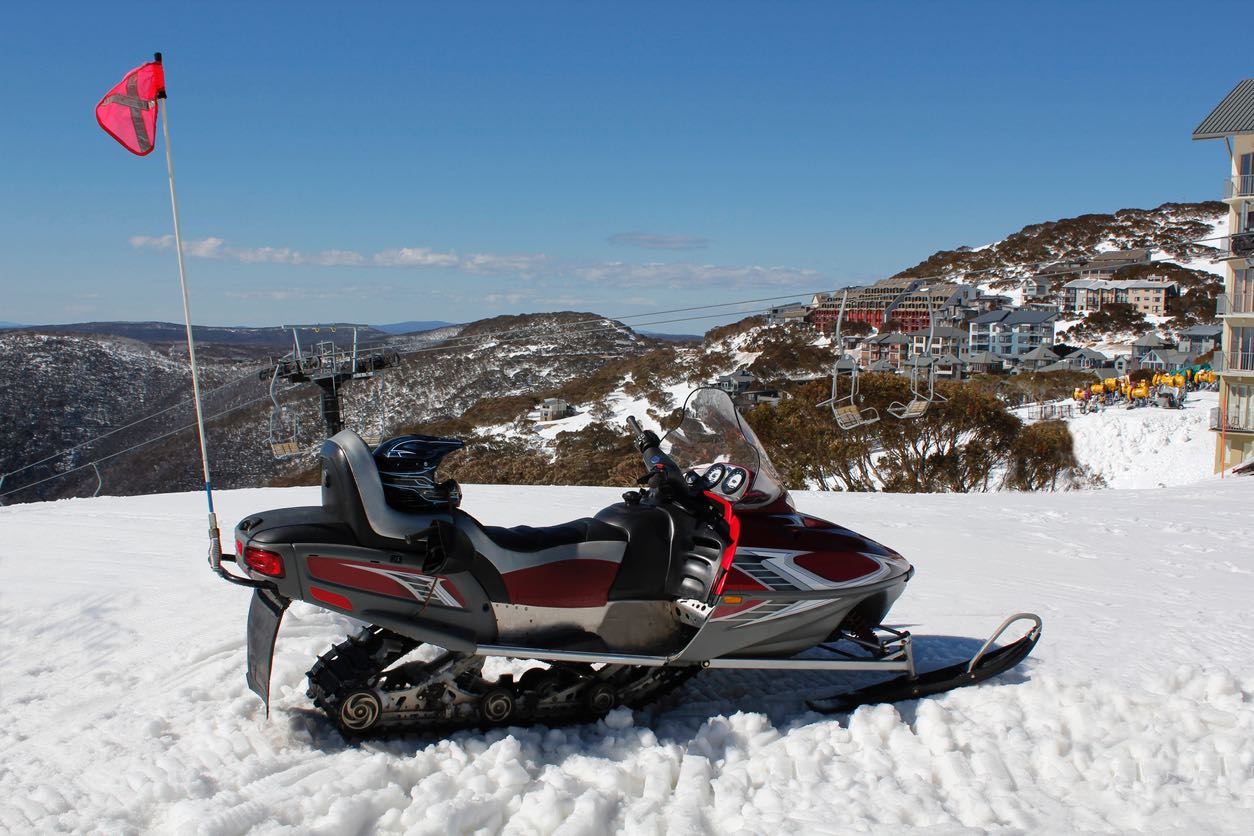 6. Heber City's Winter Charm: Utah's Snowmobiling Jewel
Utah's Heber City is a perfect winter getaway that offers more than just a typical snowy getaway. Its large, well-maintained snowmobiling trails give visitors an opportunity to experience a tranquil, wintry environment, and its close proximity to Salt Lake City enhances its allure. This is the perfect place for thrill-seekers as well as those seeking beautiful, peaceful surroundings.
Trails for Days – Heber's Extensive Network:  Heber City is a top destination for snowmobilers, offering more than 250 miles of well-maintained trails. These trails wind through a variety of landscapes and provide riders with endless opportunities for exploration and the freedom to roam through Utah's winter beauty. The trails are covered in snow from November through May.
Close to the Action – Just an Hour from Salt Lake City:  Heber City's proximity to Salt Lake City's urban amenities—just an hour's drive away—adds to its appeal. This convenience makes it an easy choice for people wishing to get away from the hustle and bustle of the city for a snowmobile adventure because it enables quick getaways to the snowy havens of Utah's mountains.
A Network of Adventure – Connecting Mirror Lake, Mill Hollow, and Strawberry Valley:  Heber City's snowmobiling trails link to well-known locations like Mirror Lake, Mill Hollow, and Strawberry Valley; they are not merely stand-alone routes. With its extensive network of interconnected trails, riders can enjoy a wide variety of scenery and terrain on each visit, guaranteeing a fresh experience.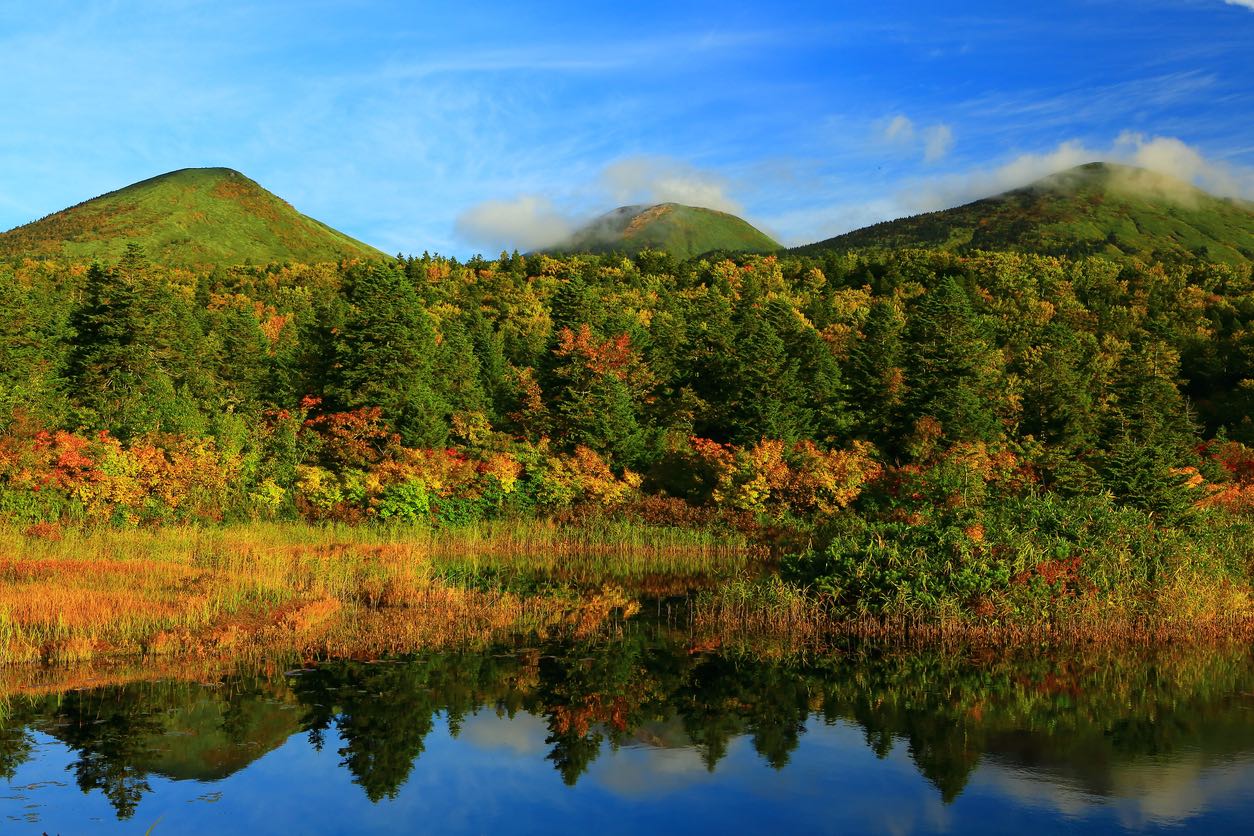 7. Discover Mount Snow: A Snowmobiler's Paradise in Vermont's Green Mountains
Tucked away in the scenic Green Mountains, Mount Snow is a top snowmobiling destination with a mix of difficult trails and amazing vistas. All skill levels are catered to by its friendly landscape, which ensures that visitors will have an amazing time in Vermont's winter wonderland. For those who enjoy the rush of a snowmobile ride in the peaceful surroundings of nature, Mount Snow offers a variety of experiences ranging from family-friendly outings to challenging expeditions.
Family-Friendly Adventures – Tailored Snowmobiling Excursions: Families are the focus of Mount Snow's snowmobiling tours, which offer riders of all ages a fun and safe experience. Tinier explorers and novices to the activity can discover easy routes supervised by knowledgeable tour guides, guaranteeing a delightful introduction to the pleasures of snowmobiling in an idyllic environment.
Breathtaking Panoramic Views – A Feast for the Eyes: Get ready to be in awe of the expansive views of Vermont's untamed landscape as you travel the well-maintained trails of Mount Snow. In addition to providing an adrenaline rush, the summit elevation offers breathtaking panoramic views that will leave you speechless against the backdrop of majestic mountain peaks and tranquil valleys.
All Skill Levels Welcome – Trails for Every Rider: Snowmobilers of all skill levels can find something to suit them on Mount Snow's varied trail network, whether they're learning the ropes or looking to challenge themselves. The varied terrain of the well-marked trails guarantees that riders of all skill levels can find routes that are both demanding and pleasurable.
Snowmobiling with a View – Mount Snow's Unique Terrain: Discovering the terrain of Mount Snow provides a special fusion of scenic beauty and thrilling adventure. Each ride is an unforgettable experience because the trails wind through thick forests and emerge into wide clearings where riders can stop to enjoy the tranquil alpine setting and the area's breathtaking natural beauty.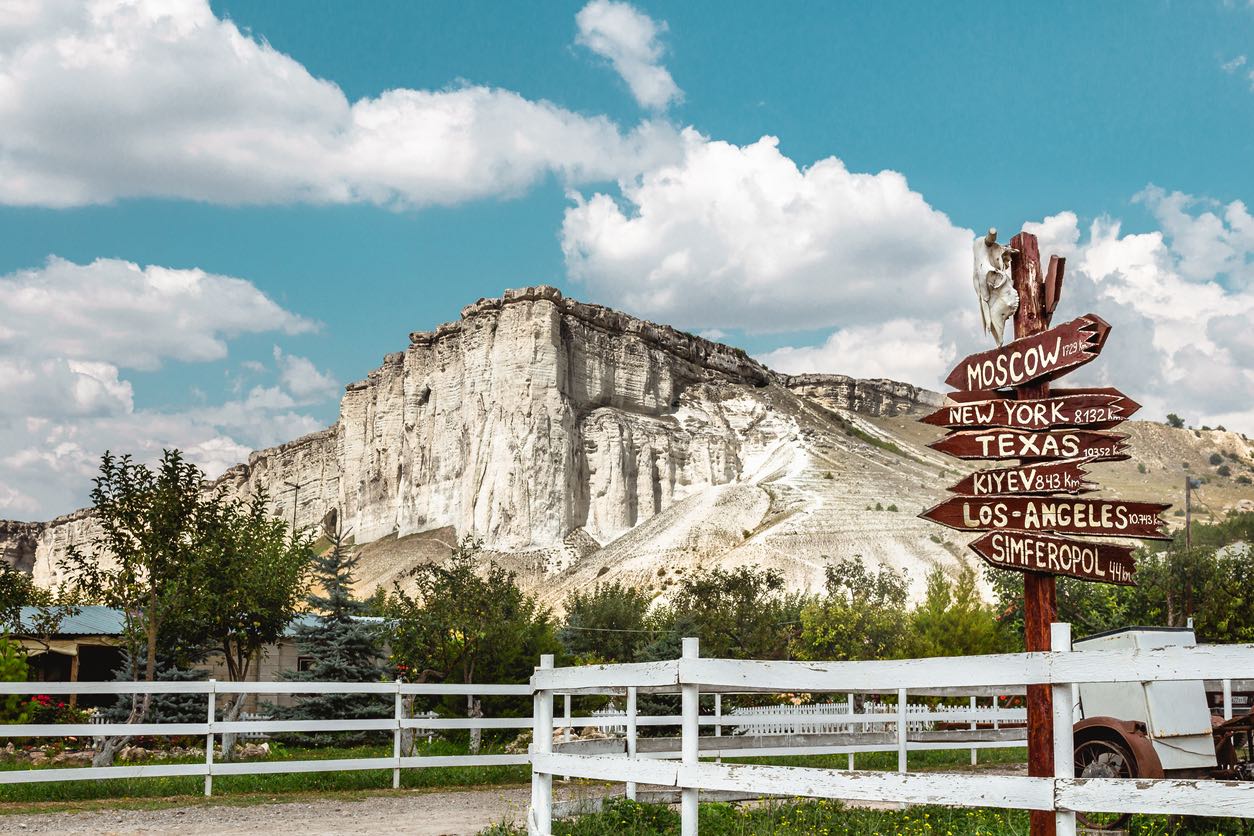 8. Black Hills Snowmobiling: South Dakota's Wild Frontier Adventure
Take a thrilling journey through the Black Hills, South Dakota's wild frontier. This legendary terrain, full of difficult trails and breathtaking scenery, provides snowmobilers with an amazing backcountry experience. Explore the untamed wilderness, where winter sports enthusiasts will find the ultimate playground with endless adventures around every corner.
Backcountry Dream – A Terrain Unlike Any Other: With miles of untracked snow providing the ideal backdrop for your backcountry fantasies, the Black Hills offer a unique terrain that will plunge you into the heart of snowmobiling bliss. The diversity of the terrain, which ranges from open meadows to dense forests, ensures an exciting journey every time.
Powder-Filled Plains: Snowmobiling Nirvana: A thick layer of snow covers the Black Hills, giving riders the much-desired "powder experience." Powder hounds seek out the amazing ride provided by the deep, fluffy snow that blankets the terrain like a soft white blanket.
Trail Diversity – From Novice Paths to Expert Challenges: The Black Hills offer opportunities for riders of all skill levels, regardless of experience level. There are many different types of trails in the area; you can choose from beginner rides that let you enjoy the scenery at your own pace or more difficult routes that test the skills of even the most experienced snowmobilers.
Scenic Splendor – The Black Hills' Breathtaking Vistas: The scenic grandeur of the Black Hills opens up in front of you as you travel through the snowy terrain. Take a moment to soak in the expansive vistas of snow-capped peaks and valleys that provide a tranquil setting for an exciting adventure.
Wildlife Encounters – Nature's Majesty Up Close: With so much wildlife in the Black Hills region, snowmobilers can get up close and personal with the grandeur of nature. Awe-inspiring wildlife such as deer and elk can be spotted along the trails through the forest, so keep an eye out for them.
Accessible Adventures – Snowmobiling Made Easy: The Black Hills provide accessible snowmobiling experiences in spite of their reputation for being wild and untamed. It's easy to get onto the snow with plenty of entry points and clearly marked trails, making it a welcoming place for riders of all skill levels.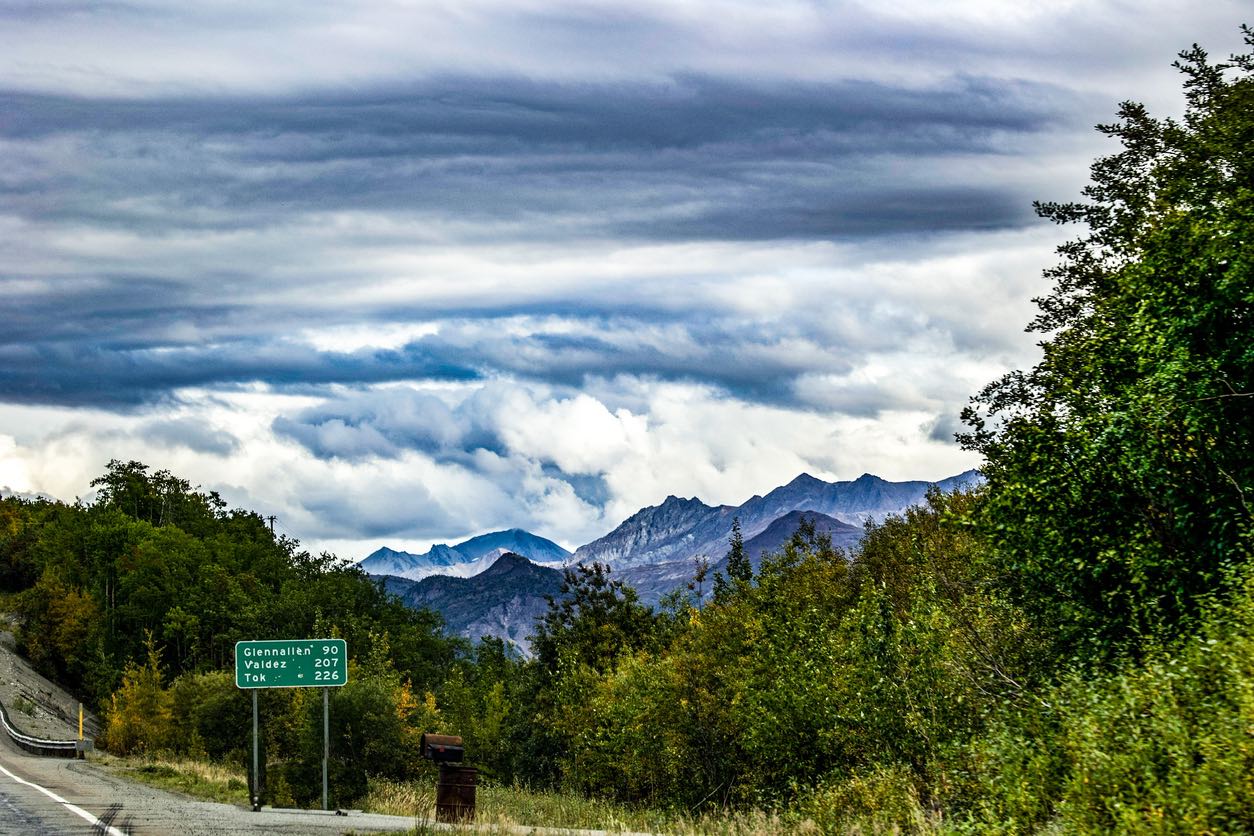 9. Conquer Alaska: Snowmobiling in the Majestic Chugach Mountains
Experience the exhilarating thrill of snowmobiling in Alaska's Chugach Mountains, where untouched snowfall stretches for miles. Answer the call of nature. The deep powder, difficult terrain, and possibility of seeing wildlife make this area an amazing experience. Experience the majesty of nature on a snowmobile as you ride through the Chugach, surrounded by breathtaking scenery of imposing mountain vistas and stark beauty.
Rare Wildlife and Rugged Trails: Alaska's wild animals flourish in the environment that the Chugach Mountains offer. Riders might, occasionally spot a wolf pack's silent shadow and majestic eagles, as well as elusive moose. Every snowmobiling trip along these rough trails is an adventure into the wild; they're more than just pathways through the snow; they're gateways into the heart of Alaska's untainted natural beauty.
Unmatched Snowmobiling Terrain: The Chugach Mountains provide an unmatched combination of deep snow and rugged terrain that tests even the most skilled snowmobilers. Every trail in this icy wilderness attests to Alaska's standing as a top winter sports destination, offering the ideal balance of breathtaking scenery and exhilarating experiences.
Ultimate Solitude and Scenic Beauty: Snowmobilers discover a sense of solitude in the Chugach that is as uncommon as the pristine beauty all around them. Every turn in this place reveals views that seem to go on forever, and the only sounds disturbing the silence are the roar of engines and the laughter of thrill-seekers.
Guided Tours and Eco-Friendly Options: For those wishing to explore the wilderness with the knowledge of those with the most experience, there are guided tours available throughout the Chugach Mountains. Many operators provide eco-friendly snowmobiling options for those who care about the environment, letting you see the unspoiled landscapes without making a big environmental impact.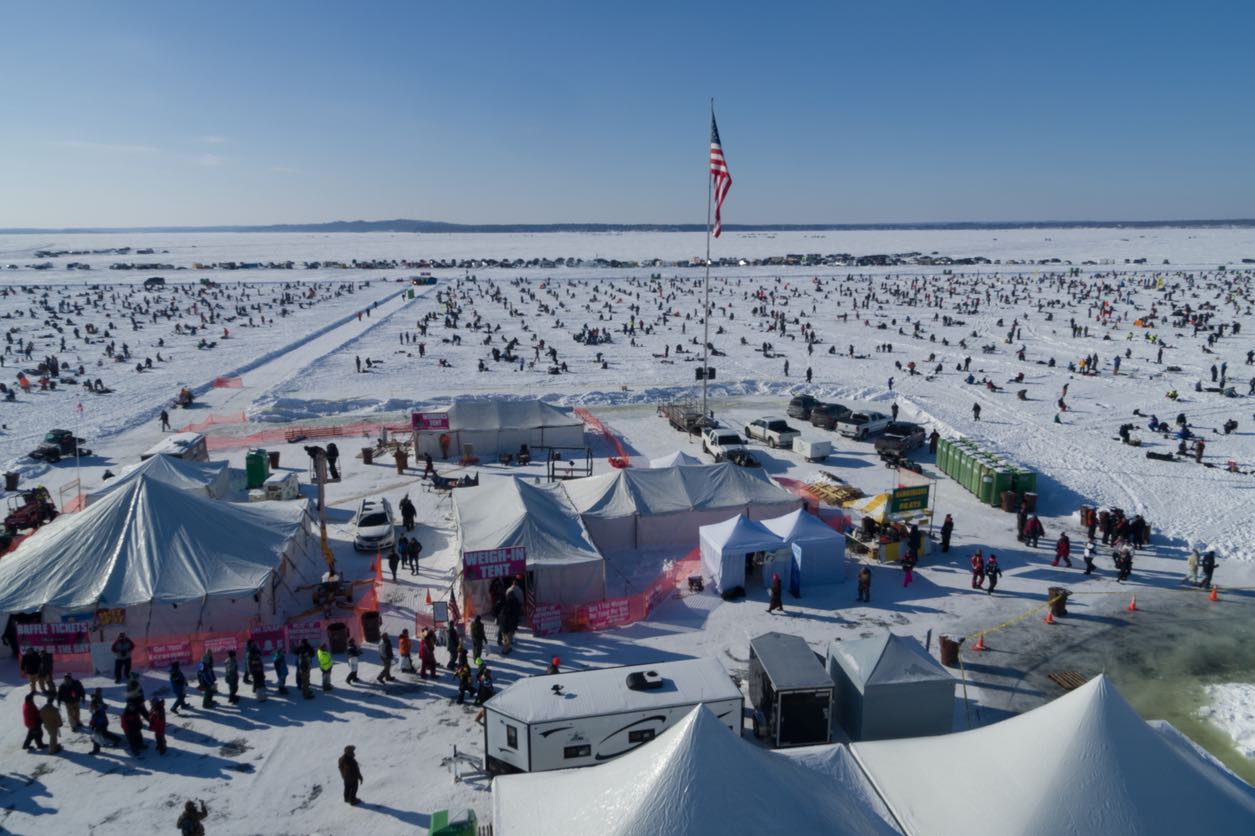 10. Minnesota's Winter Wonderland: Snowmobiling Thrills in Brainerd Lakes
With over 1,200 miles of well-maintained trails, the Brainerd Lakes Area in Minnesota is a winter sportsman's dream come true. This area turns into a fast-paced winter paradise, beckoning riders to enjoy the rush of snaking through the state's well-known frozen lakes and picturesque forests. The perfect blend of adventure and natural beauty for snowmobilers.
A Thousand Lakes on Track: The Brainerd Lakes Area, located in central Minnesota, is well known for creating an extensive network of interconnected snowmobile trails from its more than 500 frozen lakes. Every lake forms a single link in this vast chain, offering a smooth and thrilling journey over the frozen stretches. Snowmobilers can enjoy the rush of racing across these frozen stretches while taking in the tranquil beauty of a winter's blanket.
Cragun's Resort and Snowmobiling Hub: The Brainerd Lakes Area's main hub for snowmobiling activities is Cragun's Resort. In addition to comfortable lodging, visitors can easily access the extensive network of trails, which includes the well-known 115-mile Paul Bunyan Trail, from this location. The resort offers snowmobile rides for all skill levels, from novices looking for their first thrill to expert riders seeking new challenges.
Grooming for Perfection: The unsung heroes of the Brainerd Lakes Area are the local snowmobile clubs, who put forth endless effort to maintain the trails in excellent shape. Because of their commitment, every path is meticulously groomed to offer a safe and enjoyable riding experience. The region is now among the top snowmobiling destinations in the country thanks to the careful attention to trail maintenance.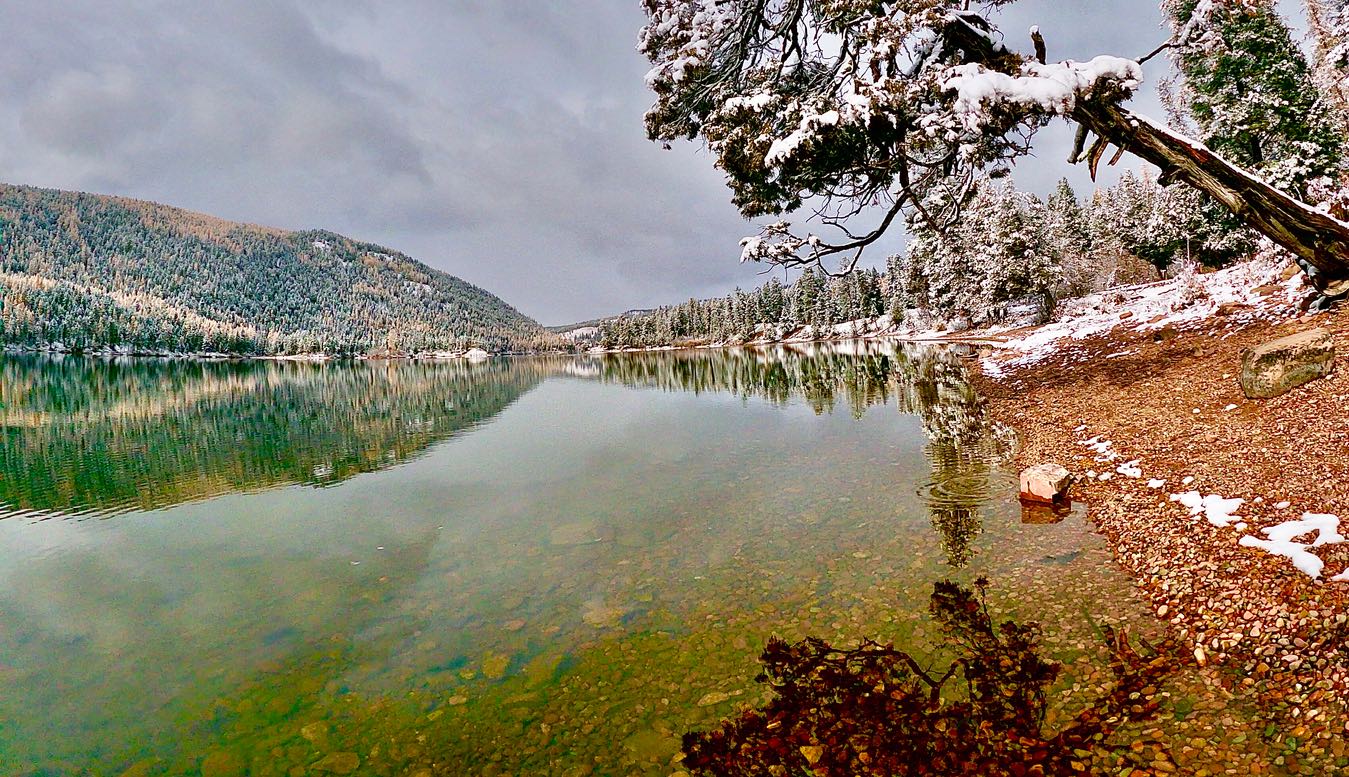 11. Seeley Lake, Montana: A Snowmobiler's Dream with Endless Trails
Seeley Lake, Montana is the ultimate snowmobile destination, with trails winding through breathtaking winter scenery. Here, hikers may discover 365 miles of immaculately maintained trails that highlight the untainted splendor of Montana's backcountry. Seeley Lake is a destination that no snowmobiler who is passionate about the sport should miss because every turn offers a fresh perspective and every ride promises an amazing experience.
365 Miles of Pure Snowmobiling Bliss: Discover the excitement of Seeley Lake's vast trail system, which offers 365 miles of ideal snowmobiling terrain. With trails ranging from beginner-friendly scenic routes to strenuous backcountry excursions for the more experienced adventurer, riders of all skill levels can find their ideal path.
A Snowmobiler's Winter Wonderland: Seeley Lake is transformed into a wintry paradise, providing a playground covered in snow for those who long for the exhilaration of riding a snowmobile. Because of its steady snowfall and excellent grooming, the area is a great option for riders looking for the ultimate winter snowmobiling experience.
Trail Diversity That Captivates: Seeley Lake's diverse landscape accommodates a range of snowmobiling styles. Seeley Lake's varied landscape caters to all types of activities, from an exhilarating ascent up mountain trails to a serene glide across frozen lakes.
Nature's Majestic Backdrop: You are surrounded by the breathtaking natural beauty of Montana when you ride at Seeley Lake. The quiet peace of a snowy vista, the crisp alpine air, and the majestic grandeur of towering pines will enthrall snowmobilers and enhance the wonderful experience they will have on the trails.
An Accessible Snowmobile Hub: At Seeley Lake, convenience and adventure collide with convenient trail access and neighborhood amenities that make snowmobiling a hassle-free experience. Snowmobilers wishing to experience Montana's icy beauty will find a friendly and welcoming community that is passionate about the sport.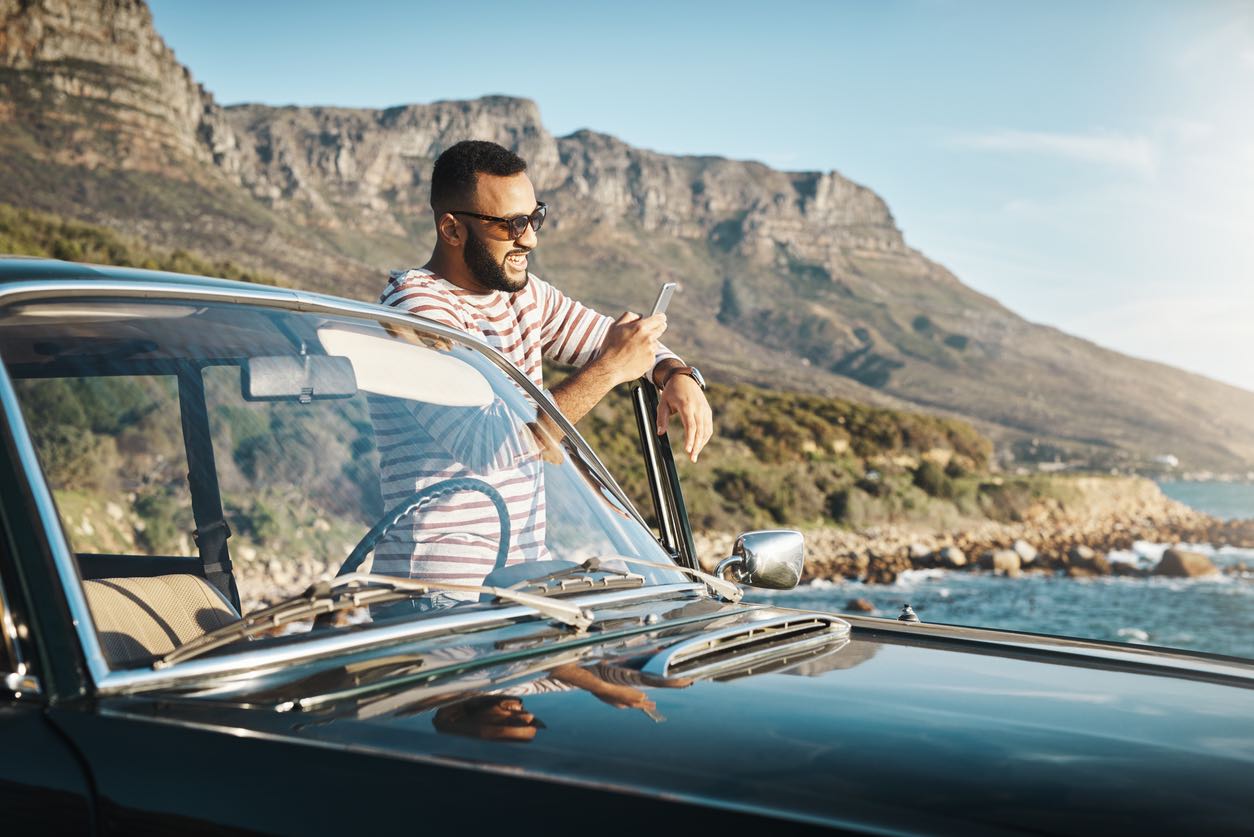 Your Ultimate Snowmobiling Adventure: Seamless Transport Solutions with Ship A Car, Inc.
Final Thoughts:  A snowmobile ride through some of the most spectacular winter scenery in the US is an experience that both nature lovers and thrill-seekers will not soon forget. Every location offers a different piece of snowmobiling heaven, from the vast frozen lakes of Minnesota to the snow-capped peaks of Wyoming. As our tour comes to an end, keep in mind that these locations are more than simply points of interest on a map; they are the starting points of thrilling journeys and experiences that will last a lifetime. Thus, get ready, aim for the horizon, and get ready to chisel your way through the pure snow, leaving nothing but an incredible trail in your wake.
The Full Spectrum of Vehicle Shipping Services by Ship A Car, Inc.: Your spirit of adventure should never be dampened by logistics when searching for the ideal snowmobile getaway. This is where Ship A Car, Inc. comes into play, providing a wide range of nationwide vehicle shipping services. SAC is prepared to transport your snowmobile with the highest care and professionalism, regardless of the time of year or the destination. They are aware that a snowmobile is more than just a means of transportation—it's your pass to discover the wonders of the winter. With personalized delivery options and door-to-door pickups, SAC makes sure that shipping goes as smoothly and worry-free as the newly groomed trails waiting for your sled.
Choose Ship A Car, Inc. for Unparalleled Snowmobile Shipping: As you plan for another snowmobiling adventure, let the experts at Ship A Car, Inc. facilitate the journey. SAC stands out as the best option for your shipping needs because of its unwavering commitment to client satisfaction and in-depth knowledge of the particular requirements of snowmobile transport. In addition to transportation, they provide the assurance that your snowmobile will be there when and where you need it, all without sacrificing even the tiniest amount of safety or punctuality. Don't let transport be an obstacle; let it be part of the adventure. Select SAC for dependable, specialized snowmobile shipping, and then concentrate on the trails and excitement that lie ahead.
FAQ Section
Q1:  What steps do I need to take to get my snowmobile ready for shipping with Ship A Car, Inc.?
A1:  Keeping your snowmobile clean, taking pictures to record its condition, and securing any loose parts are all important. SAC will take care of the rest and provide you with instructions for any requirements that are particularly unique.
Q2:  Is Ship A Car, Inc. able to deliver my snowmobile to a remote destination where I plan to go snowmobiling?
A2:  Yes, SAC is able to provide door-to-door shipping services and can deliver to a diverse selection of locations across the United States, including more remote snowmobiling destinations thanks to their well-established logistics network.
Q3:  During the winter months, is it safe to transport my snowmobile?
A3:  Without a doubt. Ship A Car, Inc. is prepared to ship vehicles in a risk-free manner throughout the entire year and has a vast network of carriers who employ skilled drivers who have received training to navigate in wintry conditions.