How to Ship a Snowmobile is Easy When You Know the Process
Whether you enjoy hiking within the mountainous trails within the United States or an overseas adventure with a snowmobile, the problem many people face is how are they going to get the snowmobile to its location. Snowmobiles come in many different shapes and sizes, creating the issue of needing specialized transport for each. In total, there are seven different types of snowmobiles: touring, sport trail, utility, performance, crossover, mountain, and multi-passenger. Since all of these snowmobiles are built differently, some are shipped differently from one another, and it is best to go through a company to complete your shipping needs.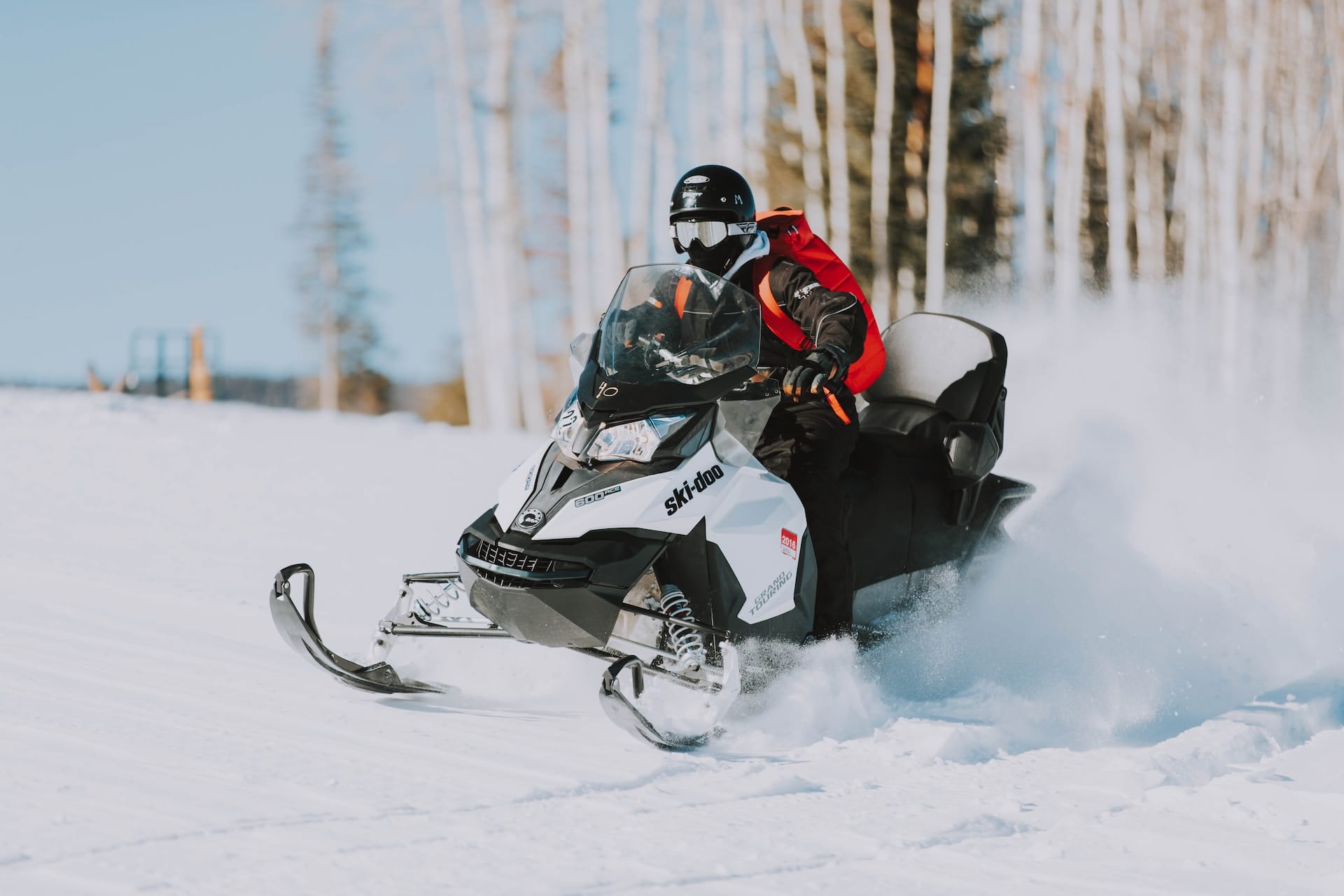 Preparing the Snowmobile for Shipment
Before getting the snowmobile on the trailer or however you are shipping it, you must prepare the snowmobile for shipment. This is an important step to do properly as it will ensure the snowmobile is protected during the transport, and will work efficiently once at its destination. As you know, there are multiple kinds of snowmobiles, and the process of preparing the snowmobile may vary slightly depending on the make an model, so it is important to contact your transportation company for any specific steps for your snowmobile. While there are a few specific details with each make and model, each snowmobile will have a few common steps as well that will be done to every snowmobile, regardless of the make and model.
First of all, you should remove some of the external equipment so the snowmobile may be secured for transport. As the company will most likely use skid blocks or toothed chains to secure the object, you should remove things like handlebars, belts, windshield, and tie downs.
Another step to take is to have the fuel tank at no more than ¼ full. In doing so, you are reducing the weight of the sled, and will also guard against any problems caused by leaks.
After taking off the external parts and draining the sled of fluids, you should then take the time to thoroughly clean it. Make sure you take notes of all damages and scratches already existing on the vehicle. As you are examining the vehicle, make sure you take pictures of it as well to compare it with how the vehicle looks once it has arrived. Typically, the shipping company will do this as well, but it is always a good idea to have your own pictures as well.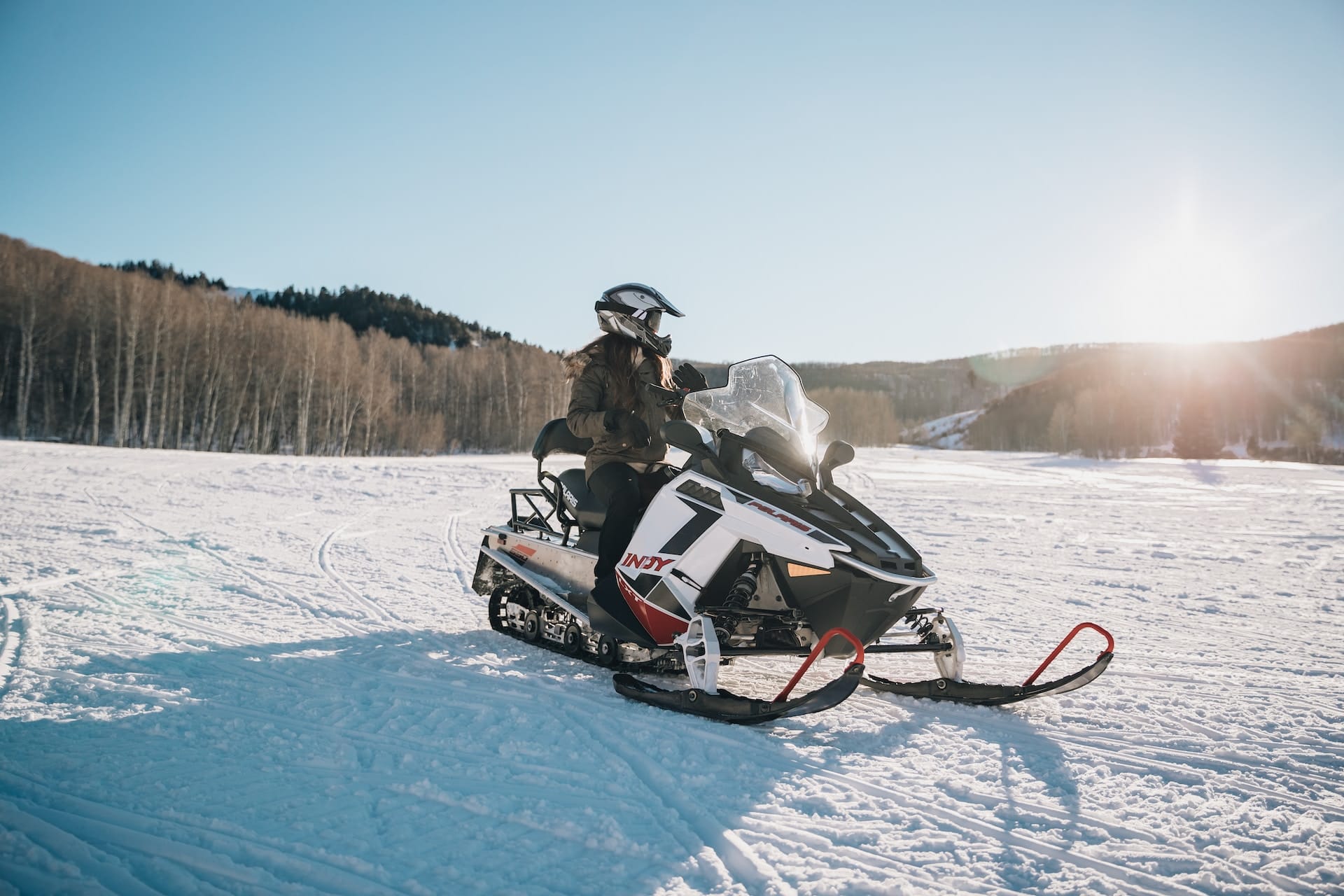 Options to Transport the Snowmobile
There are a few different options to choose from when shipping your snowmobile from your home to its new location.
Pickup Truck
One of the most simple ideas would be to simply load it into a pickup truck and drive it yourself. This is a great idea if you are not driving too far, and if you already have a pickup truck.
Sled Deck
Going along with the pickup truck, if you have a sled deck, simply load the snowmobile into it onto the pickup truck. This is particularly handy when you are transporting two snowmobiles at the same time.
Enclosed Trailer
An enclosed trailer may be the easiest methods as it protects the snowmobile from being exposed to flying debris along the travel. This is common among farther travels and when going through a shipping company. The only drawback is that there is more planning involved as you are going through a company, and it can be expensive.
Open Trailer
Again, this may be more common with shipping companies, and it is slightly cheaper than an enclosed trailer. Furthermore, you are able to haul multiple snowmobiles and they are easy to load and unload.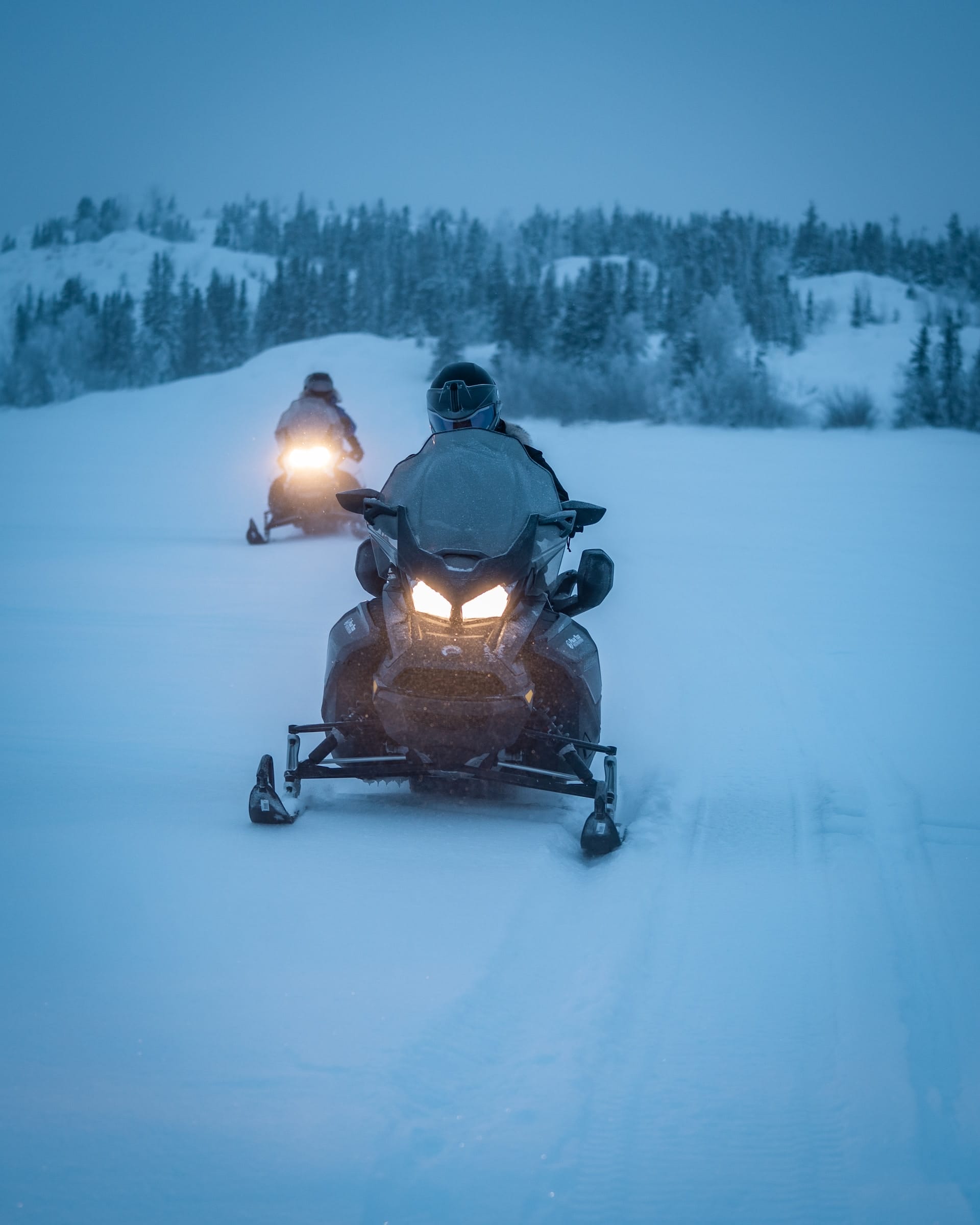 Helpful Accessories
If you are transporting the snowmobile on your own, there are a few things you could purchase to help you transport the sled, and items that are an absolute necessity. One item that would help your transport would be ratchet tie-downs to secure the sled to the pickup truck or trailer. If you want to protect your snowmobile during the travel, you could use a ride-on-cover to protect the hood and internals of the sled during travel. For easy load and unload, ski glides and traction pads will make the process much more efficient and reduce the damage to the deck and ramp surfaces. An obvious requirement of moving the snowmobile on your own is either a trailer or pickup truck to put the sled on.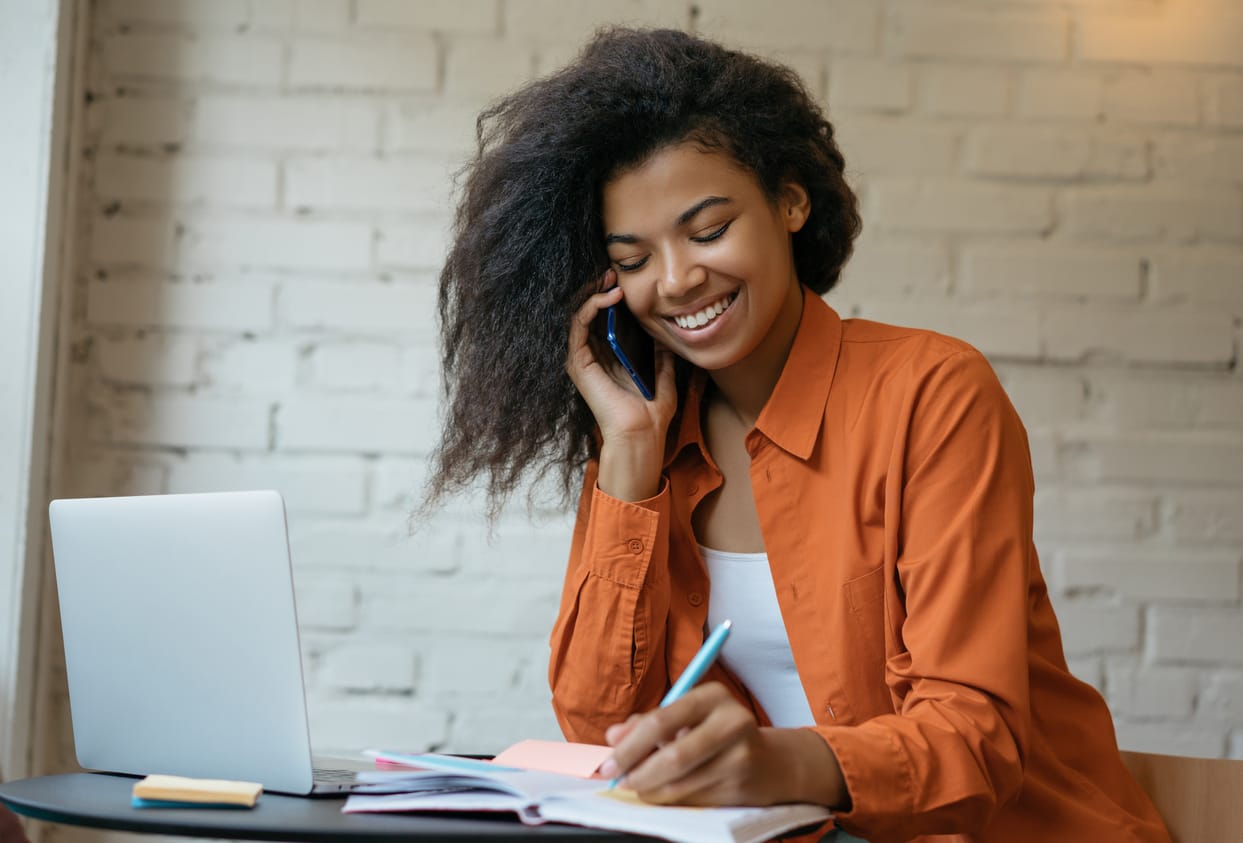 Some people may not have the necessary equipment to transport their snowmobile, or maybe they just don't want the hassle. Whatever the case may be, they can always choose to use a shipping company to transport their sled to the destination. In order to ship with a company, simply follow these steps and you will speed through the process of choosing the company.
Reputable companies
Once you have decided to go through a shipping company, you should look at the top companies near you. In addition to finding the companies, look at the reviews found online. It is recommended that you choose a company with a good reputation, and has been in business for many years.
Shipping quotes and book the order
Once you have narrowed down your search, you are then able to request quotes from companies you feel comfortable with shipping your snowmobile. The quotes you receive will help narrow your search down for the right company.
Prepare the snowmobile
Once you have established the contract with the company, you are then ready to prepare your snowmobile using the steps laid out in the text above.
As you are preparing the snowmobile for transport, establish the correct pickup and delivery times with your company to ensure you won't have any headaches on the day of your pickup and delivery.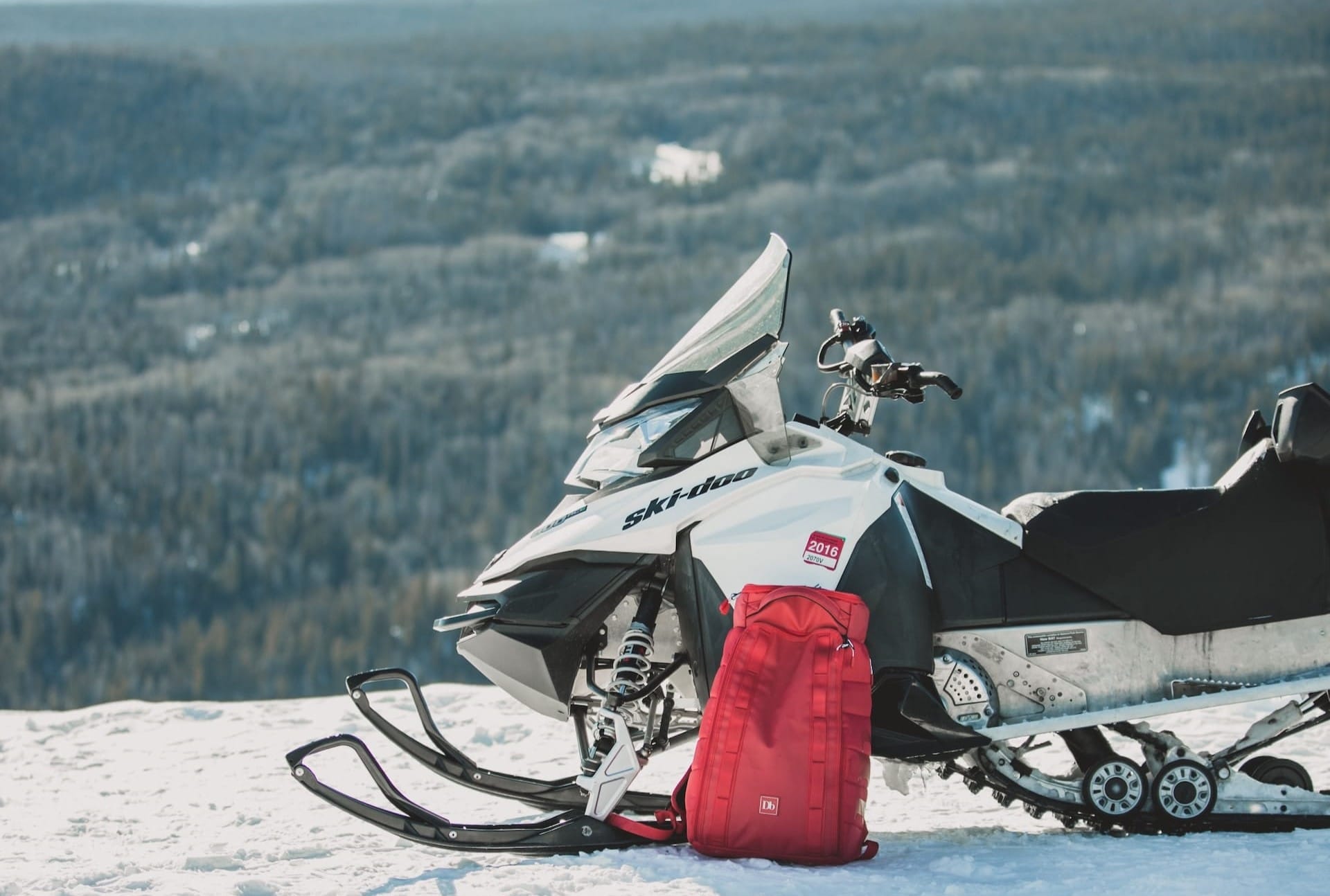 Conclusion
Moving a snowmobile can be extremely difficult depending on the make and model of your vehicle. There are a few different options for transporting your sled: pickup truck, sled deck, enclosed trailer, and open trailer. Many people opt to move it themselves if they have the necessary equipment, but there are people who would choose to have it shipped through a transport company. If you choose to go through a company, make sure you conduct thorough research on it for positive reviews and a reputable service provider. Finally, once you are ready to ship your snowmobile, make sure you follow the instructions provided to prepare your sled for safe transport and give Ship a Car a call at (866) 821-4555 to make the entire process easy and efficient.