Journeying Through the U.S. Virgin Islands: Your Ultimate Handbook to Car Transportation
There is no denying the U.S. Virgin Islands' charm. These islands entice visitors and inhabitants alike with their gorgeous beaches, lush tropical forests, and rich cultural past. The islands provide a wide range of activities, but getting across them without a personal car can be difficult. Having a personal method of transportation is not only desirable but also necessary on the islands due to the huge terrain and hidden treasures that are dispersed throughout. The idea of shipping a car to the islands frequently occurs to people who are thinking about staying longer or perhaps relocating permanently.
However, transporting a car to a region, particularly one encircled by a wide ocean, might appear difficult. Even the most experienced tourist might become overwhelmed by concerns about expense, safety, logistics, and rules. But with the correct knowledge and direction, this process may be made simpler. Understanding the nuances of car shipping is essential whether you're a resident of the U.S. mainland trying to prolong your stay or a person from another country contemplating making the U.S. Virgin Islands your new home. Getting from point A to point B is important, but it's also important to make sure that your trip throughout the islands is as easy and fun as possible.
We go deeply into the subject of auto shipping to the U.S. Virgin Islands in this extensive guide. We try to present a clear and straightforward roadmap, covering everything from comprehending the requirement for personal mobility around the islands to investigating the numerous shipping options and important ports. This manual is created to provide readers the information and assurance they need to transfer their automobiles to the islands without incident. It includes insights from Ship A Car, Inc., a pioneer in the vehicle shipping sector. Therefore, fasten your seatbelts and set off on this voyage with us as we negotiate the transportation of vehicles to the U.S. Virgin Islands.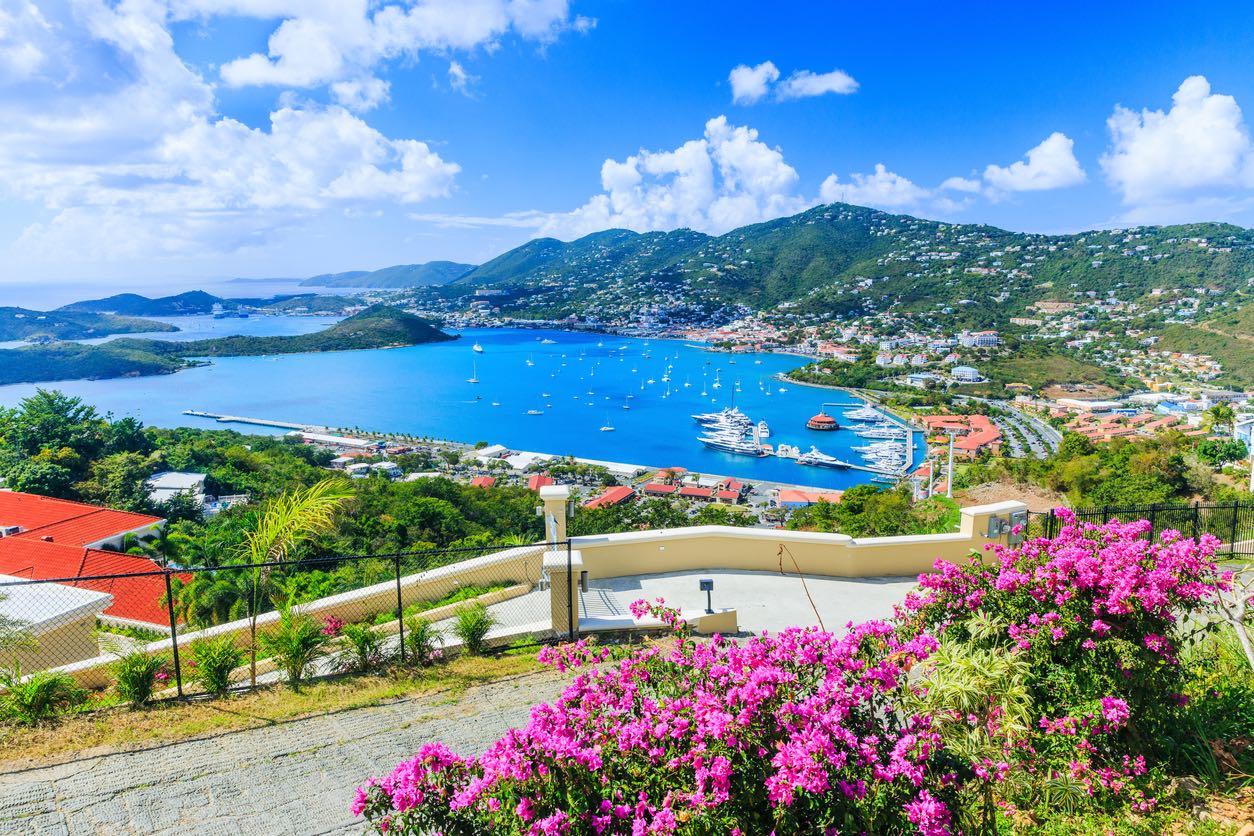 The U.S. Virgin Islands: A Paradise Worth Exploring
The U.S. Virgin Islands, a group of gems in the Caribbean, provide a special fusion of unmatched natural beauty, extensive history, and contemporary comforts. The significance of seamless movement is made clear as more and more visitors and inhabitants are lured to their beaches. Despite the fact that the islands are a sanctuary for adventure and leisure, getting around there takes more than just a map. It's critical to comprehend the terrain both literally and symbolically due to the difficulties of transportation and the variety of attractions on the islands. The importance of personal transportation is discussed in this part, and the most fascinating aspects of the islands are highlighted.
The Need for Personal Transportation: The Virgin Islands' size and variety make owning a personal car more than simply a convenience—it's a requirement. Even though the islands are well linked, just using taxis or public transit might have certain restrictions. Despite being widely available in tourist areas, taxis can be expensive, especially for regular trips. Furthermore, only with personal mobility is it actually feasible to impulsively explore obscure corners of a city that might not be on the main tourist route.
Highlights of the Island: The Virgin Islands are a patchwork of peoples, places, and history. They have been a sought-after area for many, with the Danes leaving the largest enduring imprint. They are nestled strategically between the Caribbean Sea and the Atlantic Ocean. The architecture, customs, and even certain elements of daily life on the islands are clearly influenced by Danish culture. But the islands have appeal that goes beyond their historical significance. Pristine beaches, with their golden sands and blue seas, offer the ideal backdrop for leisure and water sports. Majestic mountains give panoramic views, lush tropical forests teem with richness, and dense mountain ranges are home to a wide variety of wildlife. The Virgin Islands are an unquestionable paradise for adventurers since every nook of them offers a brand-new journey.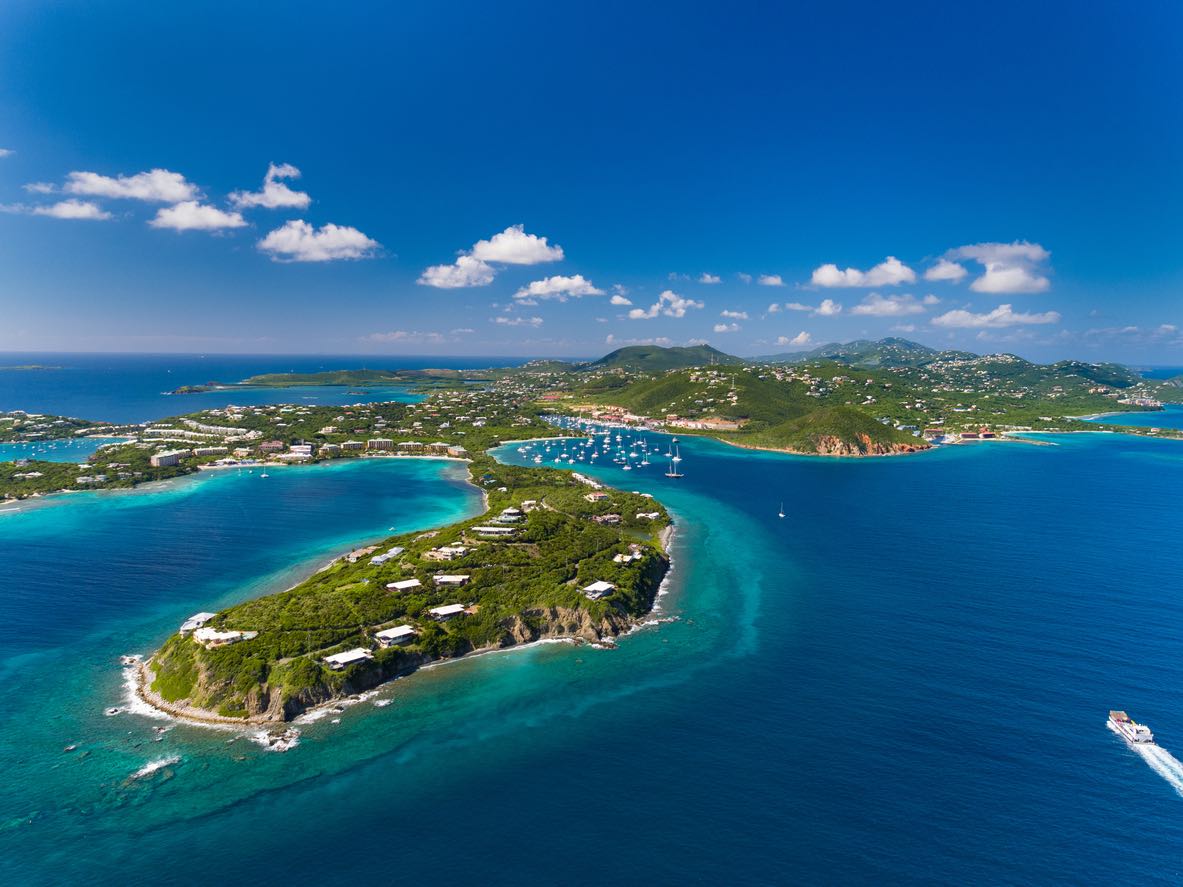 The U.S. Virgin Islands: A Closer Look
The U.S. Virgin Islands are a beacon of beauty, culture, and history located in the heart of the Caribbean. They provide a distinctive fusion of Caribbean charm with the comfort of U.S. administration and infrastructure because they are a territory of the United States. This combination not only attracts people to the islands but also streamlines a number of procedures, including transporting vehicles. The U.S. Virgin Islands' territorial status will be covered in more detail in this part, along with a description of the major islands' unique experiences and attractions.
Geographical Status: As a U.S. territory, the U.S. Virgin Islands enjoy a privileged position. With this status, they are nonetheless subject to American government control and security even though they retain some autonomy. Due to the simplification of several processes, including commerce and transportation, operations like shipping vehicles are easier than they would be in autonomous foreign nations. The islands' attraction as a holiday destination is further increased by the fact that Americans may visit them without a passport because to their territorial relationship.
Island Breakdown: The three main islands that make up the U.S. Virgin Islands each have their own distinct charm and amenities.

St. Thomas is frequently the first stop for many tourists, and it is known for its busy harbor, exciting nightlife, and rich history, which is a reflection of its Danish colonial past. With its stores, eateries, and historical landmarks, Charlotte Amalie, the island's capital, is a bustling center of activity.
St. John is a paradise for nature lovers in comparison. With its beautiful beaches, hiking paths, and opportunities to see the island's many ecosystems, more than half of the island is classified as a national park. St. John's serene atmosphere makes it the ideal getaway for anyone looking to unwind and recharge.
St. Croix is the biggest of the three and provides a variety of scenic and cultural activities. St. Croix offers a whole Caribbean experience, fusing the ancient with the contemporary in an enthralling ballet of sights and sounds, from its historic villages to the breathtaking Salt River Bay Ecological Preserve.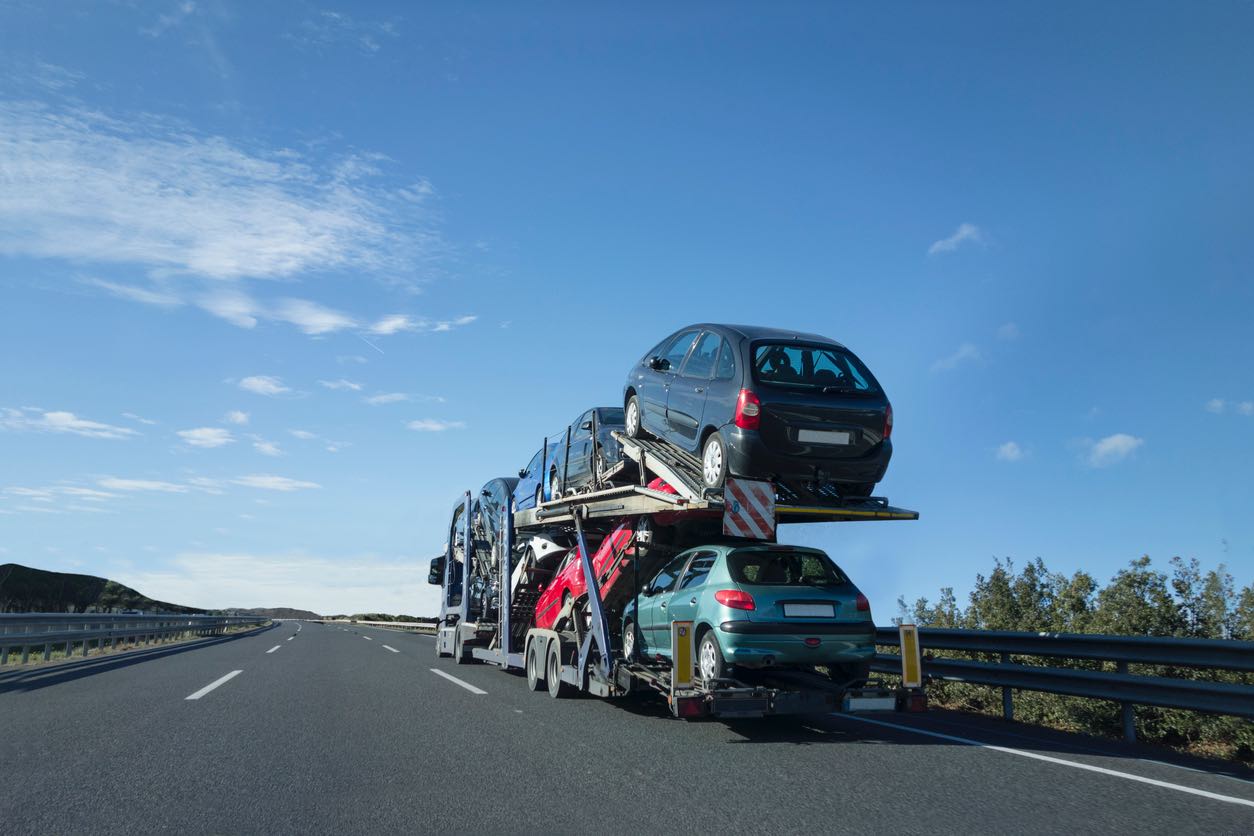 Shipping Your Vehicle: The Process Unveiled
It can seem difficult to ship a car to the U.S. Virgin Islands, but with the appropriate information and a reliable partner, it can be a simple procedure. Transporting automobiles on the islands presents several difficulties because of their unusual topography and environment. These difficulties may be readily overcame, nevertheless, with the help of contemporary transportation techniques and adaptable service alternatives. To provide you the knowledge you need to make decisions regarding the travel of your car, we'll go into detail in this part on container shipping and the services offered by Ship A Car, Inc.
Container Shipping: The protection of the car from the elements is one of the main considerations while transporting it across great marine distances. The external and mechanical parts of a car can suffer damage from sea salt water, which is recognized for its corrosive qualities. Long-term sun exposure can also damage the interior of the car and degrade the paint. Choosing container shipment protects automobiles from these outside elements by placing them safely within open containers. This method not only assures the safety of the car but also gives the owner piece of mind because they know their cherished property is well-protected during the journey.
Services Available: A variety of service alternatives are available from Ship A Car, Inc. (SAC), which caters to each customer's unique needs and preferences. A full solution, the door-to-port service entails SAC bringing up the car from any point on the mainland and providing its safe arrival at the specified port on the island. This choice saves time and effort by removing the need to transport the car to a shipping location, making it especially advantageous for individuals who value convenience. The port-to-port service, on the other hand, is intended for clients who like bringing their automobiles to certain FL ports on their own. Customers may easily pick up their automobiles when they arrive at the ports of the U.S. Virgin Islands, which makes this choice versatile and effective.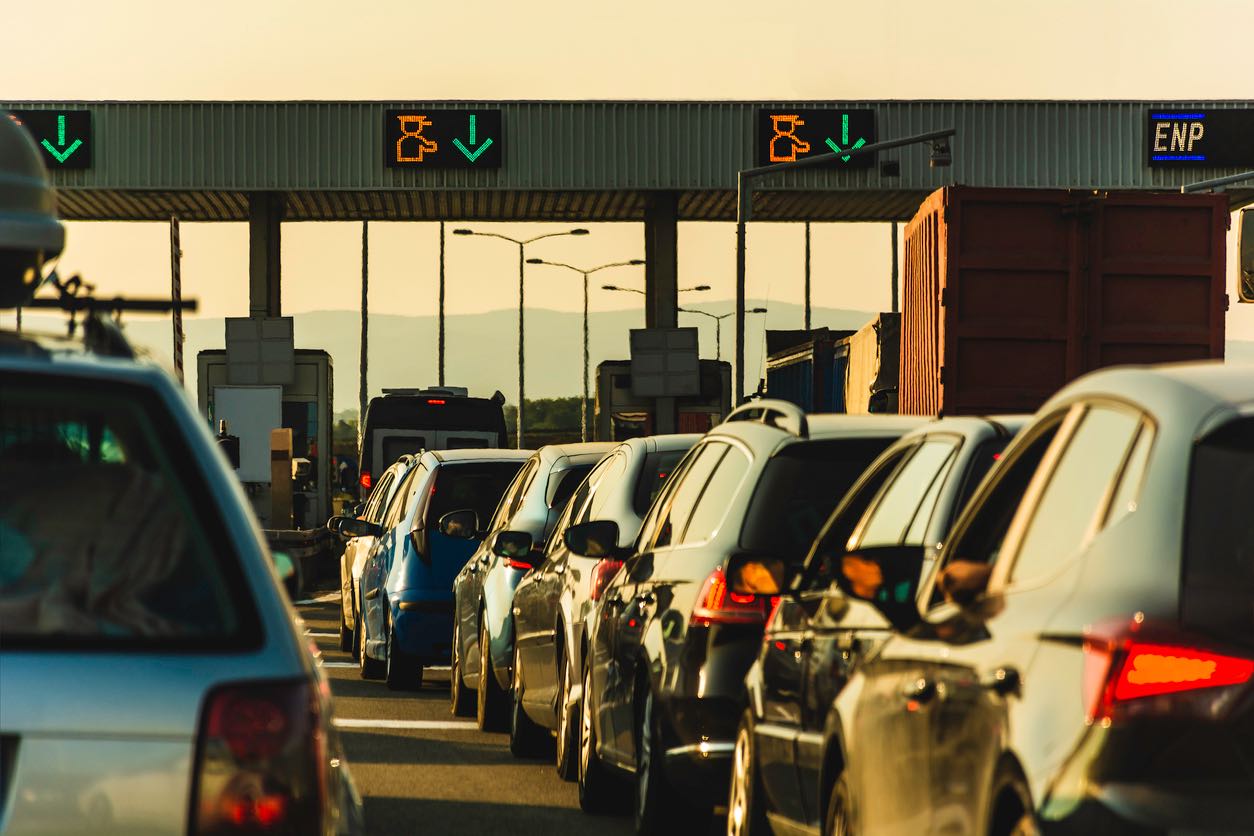 Pre-Shipping Considerations
It's important to be knowledgeable about the many elements involved before starting the road to transport a car to the U.S. Virgin Islands. The whole process requires negotiating the complex network of laws, customs, and duties that are unique to the islands. It goes beyond just moving a car from one place to another. Understanding these factors makes shipment simple, free of unforeseen difficulties and expenses. Additionally, being organized beforehand may save time and money while ensuring that your car arrives at its destination without incident. Let's explore some of the most important pre-shipping factors that every car owner should be aware of.
Customs and Duties: Due to its status as a US territory, the U.S. Virgin Islands have unique customs laws that set them apart from other international locations. There is a sizable advantage for citizens of the United States. They are exempt from paying tariffs on exports of up to $1,600 worth of goods, including cars. For people wishing to transfer personal things along with their automobiles, this feature is quite helpful. It's important to remember that this exemption is dependent on the overall worth of the items, therefore it requires careful consideration to stay under the limit.
Vehicle Origin and Duties: The obligations that apply are greatly influenced by the vehicle's origin. Due to the fact that domestically produced automobiles are exempt from tariffs, purchasing them or living in the United States is financially advantageous. Contrarily, automobiles made outside of the United States are subject to a 6% tariff depending on their whole worth. This distinction is important since it has a big influence on shipping costs overall, especially when it comes to expensive cars or luxury brands.
Road Tax Implications: The road tax is an additional expense to take into account in addition to customs and tariffs. A road charge is imposed on every car brought into the U.S. Virgin Islands. The weight of the vehicle affects the final tax amount since this tax is levied at a rate of 16 cents per pound. Every car owner will suffer this charge once they arrive on the islands, thus it is crucial to account for it when planning your shipping budget.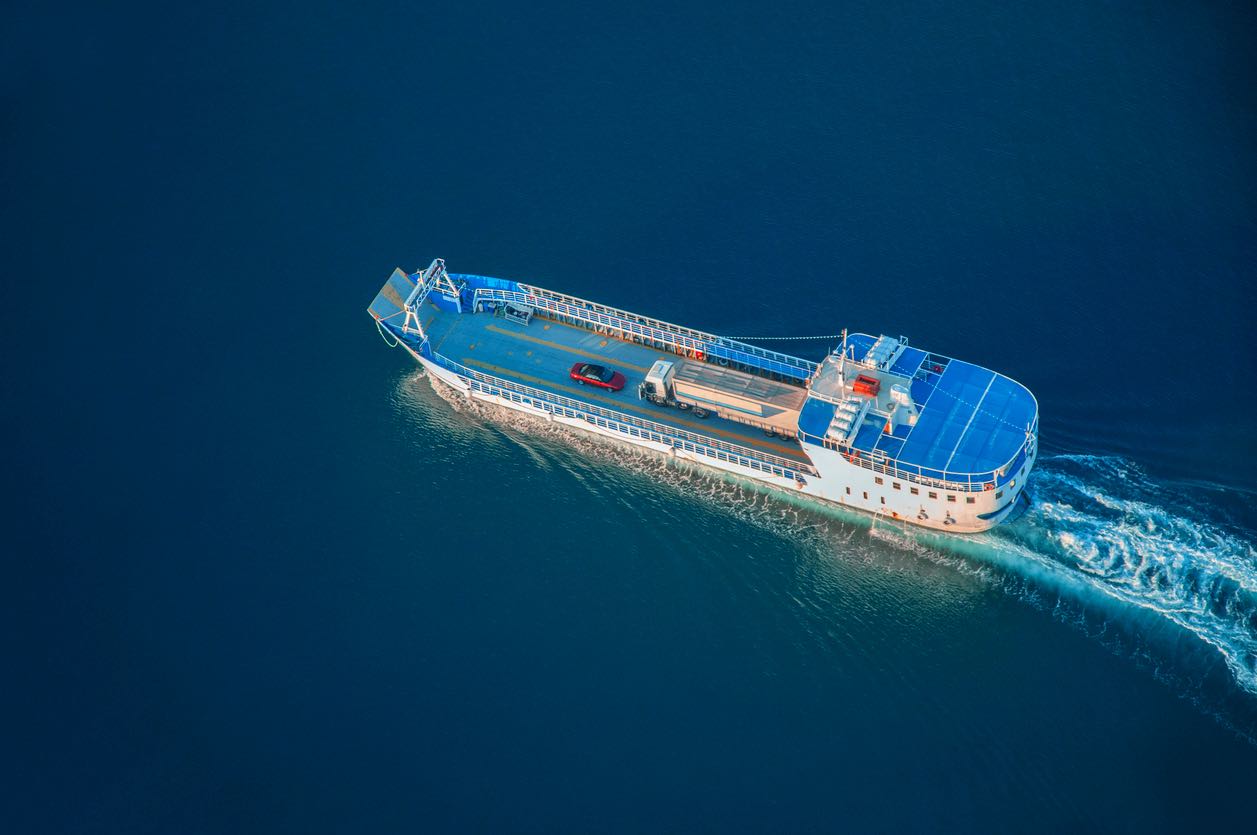 Cost Implications of Shipping to the Virgin Islands
The U.S. Virgin Islands auto shipping industry represents an investment in comfort and mobility. While there are many ways to get around the islands, having your own car gives you the flexibility to go wherever you want, whenever you want. However, depending on a number of variables, shipping costs might vary significantly. To successfully budget and make decisions, it's important to comprehend these factors. We'll go into more detail about the price factors and give a clearer picture of what to anticipate when shipping a car to the Virgin Islands in this section.
Variable Costs: Vehicle transportation costs are not set in stone. The ultimate pricing is heavily influenced by a number of variables. The key determinant is the distance between the pick-up location and the destination; larger distances often result in higher prices. It also affects what kind of vehicle is being transported. Shipping a little car, for instance, can be less expensive than moving a fancy car or a big SUV. Costs may also vary by season. Prices may increase because of increasing demand during periods of high travel demand, such as vacations or the summer. The difficulties of the geography, such as travelling across hilly terrain or through places with limited road infrastructure, can further raise the cost of shipping.
Average Price:

 

The expenses can vary depending on the aforementioned elements, however there is a general estimate that many people can use as a guide. The usual cost of shipping an automobile from Florida to the Virgin Islands is $1,700. This amount serves as a starting point, but it's important to keep in mind that it may vary depending on the specifics of each case. To acquire a more precise cost catered to one's particular needs, it is always recommended to get a bespoke quote from a trustworthy shipping company like Ship A Car, Inc.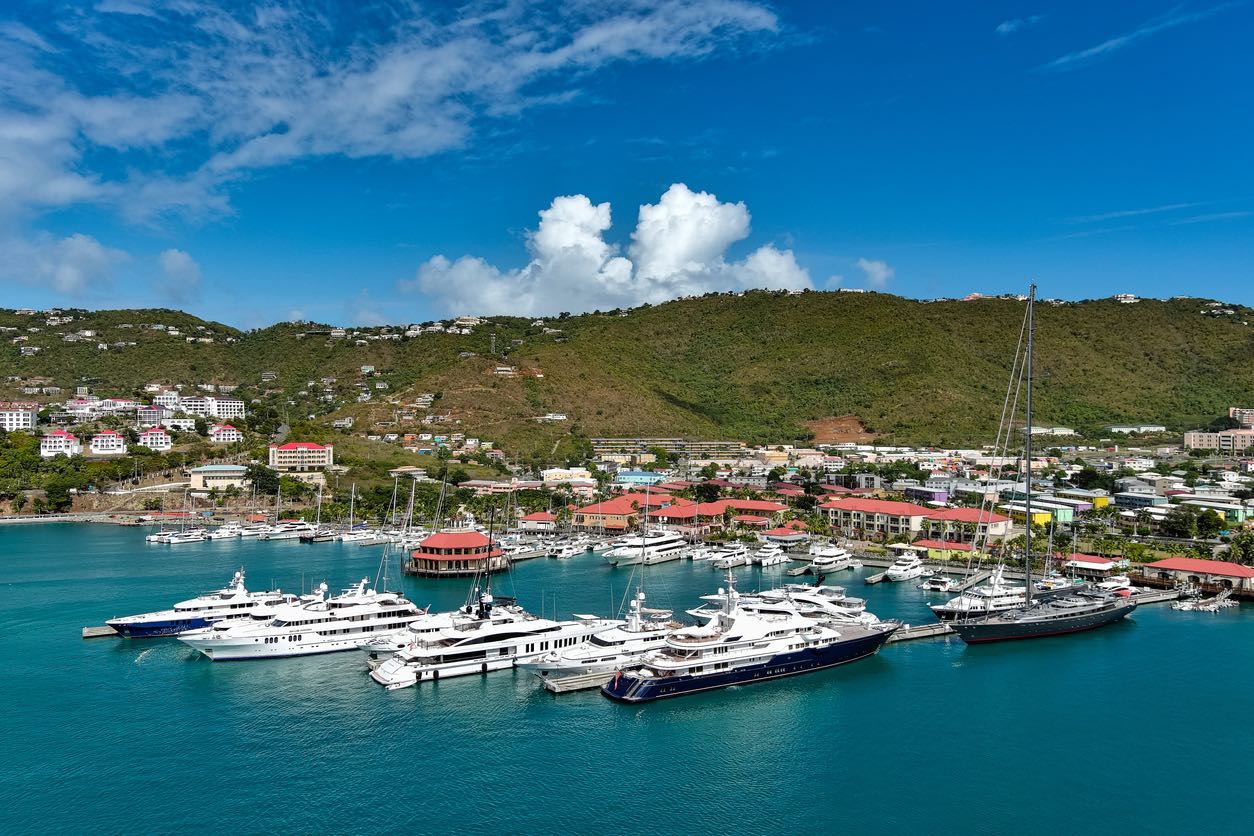 Shipping to St. Thomas
More than just a tropical paradise, St. Thomas is a treasure in the Caribbean Sea. It provides a distinctive fusion of American influence and Caribbean allure as one of the U.S. Virgin Islands. The island's charm extends beyond its pristine seas and sandy beaches. St. Thomas is a place that attracts many travelers because of its fascinating history and dynamic culture. Understanding the technicalities of shipping a car to St. Thomas may be quite helpful for people who are considering making this island their home or even simply staying for an extended period of time.
Island Overview: St. Thomas, located in the U.S. Virgin Islands, is a refuge for travelers looking for both adventure and leisure. The island enjoys year-round nice weather, making it a popular location for both visitors and locals. Its stunning natural surroundings, which include verdant hills, spotless beaches, and blue oceans, are breathtaking. Additionally, St. Thomas provides a wide variety of watersports, from sailing and jet-skiing to snorkeling and scuba diving, so there's never a dull moment.
Regulations and Language: Because English is the official language of St. Thomas, there are less obstacles to communication for English-speaking residents and visitors. This language advantage makes many tasks easier, including transporting vehicles. Additionally, compared to other foreign locations, St. Thomas' shipping laws are simpler and more streamlined because it is a U.S. territory. As a result, there are much less bureaucratic obstacles to exporting to other nations, which increases the effectiveness and user-friendliness of the overall procedure.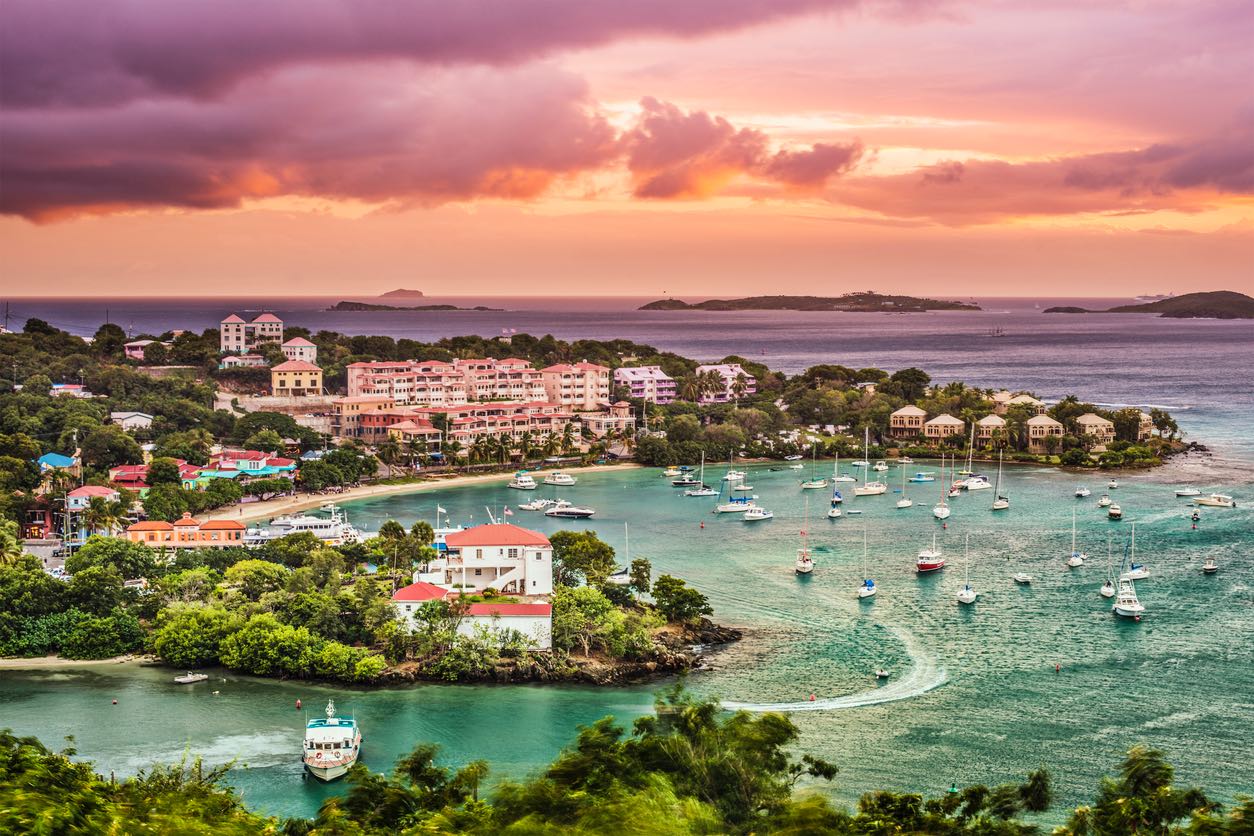 Shipping to St. John
St. John, an absolute gem in the Caribbean, provides a distinctive fusion of unspoiled landscape and luxurious lifestyle. It has grown to be a sought-after location for both visitors and those wishing to make a more long-term transfer as one of the U.S. Virgin Islands. Whether you come to the island for its world-class beaches or the opulent lifestyle it provides, having a personal automobile can improve your trip. Understanding the island's features and the shipping procedure is essential for anybody thinking about exporting their automobile to St. John.
Island Highlights: St. John is frequently referred to as the "Beverly Hills of the Caribbean," making it stand out not just in the region but also internationally. With premium resorts, villas, and facilities catering to a select clientele, it has a well-deserved reputation for wealth. But above and beyond the opulence, the island's unspoiled beauty captures the heart. Trunk Bay, one of the most well-known beaches, is a popular among both residents and tourists due to its beautiful seas and golden dunes. This beach, along with others on the island, offers the ideal setting for unwinding, participating in water sports, and witnessing magnificent sunsets.
Shipping Process: The fact that St. John is a U.S. territory simplifies the procedure of shipping autos there. Many of the customs and import difficulties encountered when shipping to other countries are eliminated by this status. Customers may anticipate a hassle-free experience with Ship A Car, Inc., from the time of the original reservation through the delivery of the vehicle on the island. The company's experience and St. John's kind import laws make certain your car will get to you in immaculate shape and be prepared to travel the island's stunning surroundings.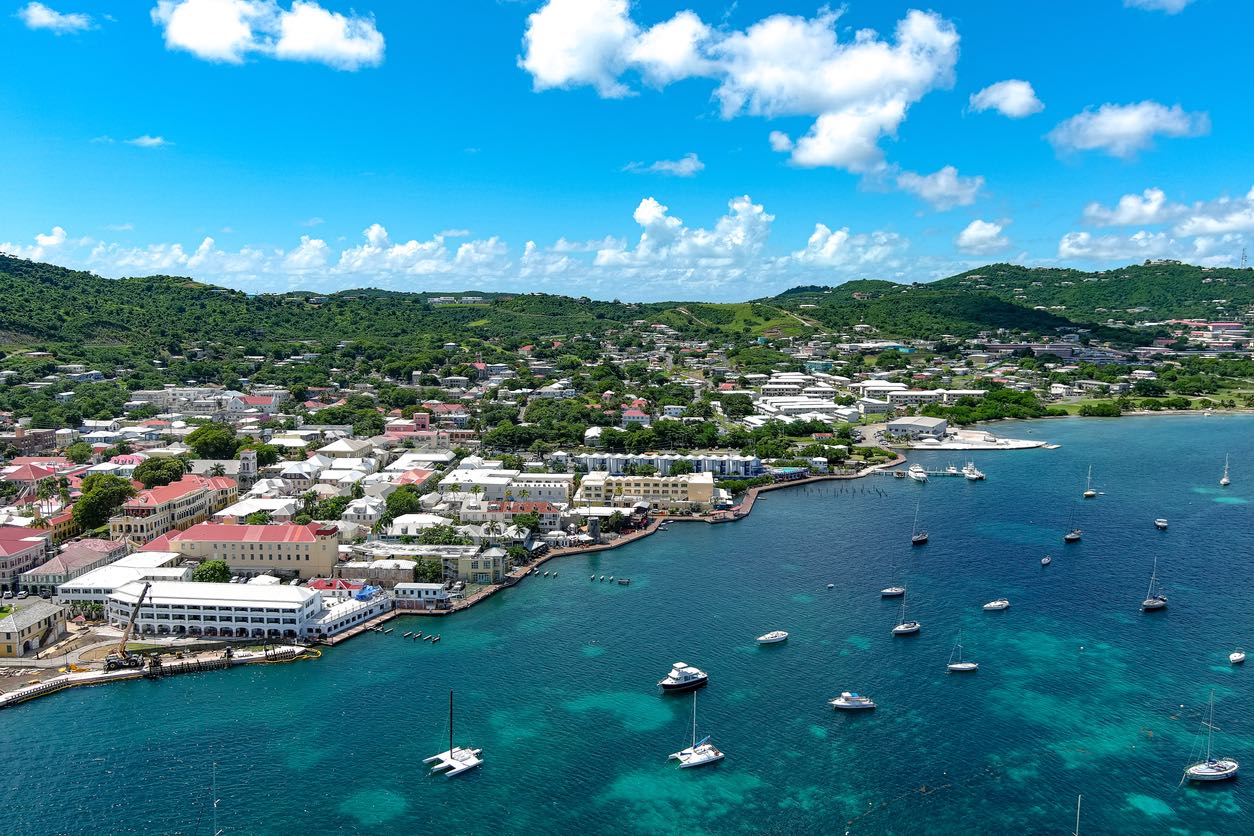 Shipping to St. Croix
The largest island in the U.S. Virgin Islands is St. Croix, a treasure in the Caribbean Sea. It is a popular travel destination for both visitors and settlers due to its expansive vistas, extensive history, and distinctive attractions. As with any island, getting about St. Croix and taking advantage of everything it has to offer requires good transportation. Despite the island's unmatched beauty, getting about it may be difficult, especially for those who are not familiar with its geography and transit alternatives. In this part, we go into more detail on St. Croix's attractions and the things to think about if you're thinking of shipping a car there.
Island Attractions: The biggest island in the US Virgin Islands, St. Croix is also home to a wealth of breathtaking natural attractions. The Salt River Bay Ecological Preserve is among its most renowned features. This preserve, which is home to a variety of maritime ecosystems and acts as a refuge for different species, is a live example of the island's vast ecological diversity. This preserve attracts both tourists and locals looking for a closer encounter with nature and a look at the sensitive ecosystems of the island.
Considerations for Transport: Thorough research is essential before deciding to bring a car to St. Croix. Despite its beauty, the island offers few choices for public transit. Using just public transportation can be constrictive, and while cabs are an option, their cost is high. Possessing a personal car becomes more than simply a convenience for those who want to discover St. Croix's hidden gems; it becomes a requirement. Individuals may travel freely and explore St. Croix at their own pace by shipping a car to the island.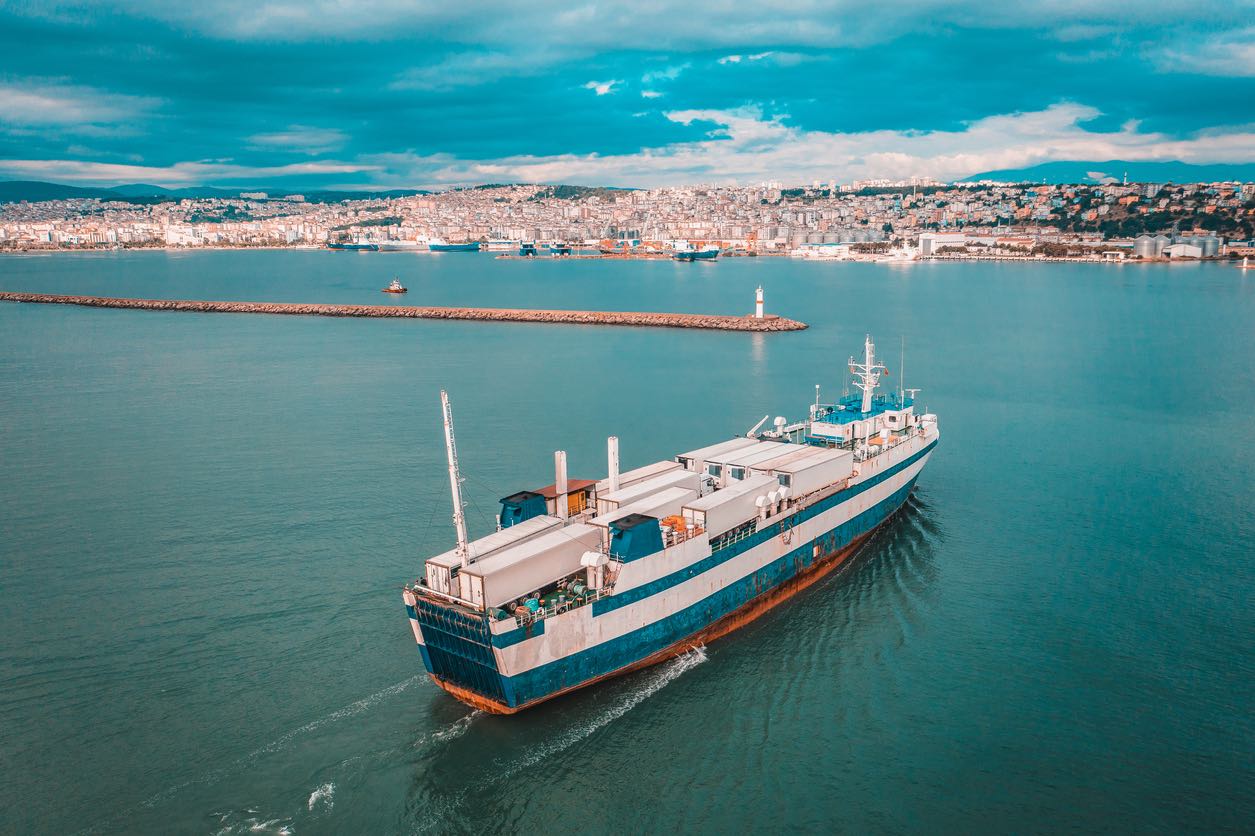 Methods of Vehicle Transport
Knowing the shipping options is essential when thinking about sending a car to the U.S. Virgin Islands. Each approach has a unique set of benefits that are suited to various requirements and preferences. There is a technique that is suitable for you, regardless of whether you need to move more items with your vehicle or are seeking for a cost-effective alternative. We'll go more into Roll-On/Roll-Off and Shipping Container, the two main ways to move vehicles to the U.S. Virgin Islands, in this part.
Roll-On/Roll-Off (RORO): One of the most common and economical ways to ship vehicles is the Roll-On/Roll-Off method, often known as RORO. As the name implies, automobiles are driven aboard a special ship, attached, then driven off after they have arrived at their destination. The vehicle is securely fastened inside the ship's deck, therefore there is no need for elaborate packing or crating when using this approach. RORO is a popular option for many people wishing to ship their cars to the U.S. Virgin Islands since it is straightforward and effective.
Shipping Container: The shipping container approach is best for people who need to move more than simply a car. Large containers, which can also store furniture, freight, and people's possessions, are used to transport vehicles. This approach provides an additional degree of security since the container insulates the contents from the environment. Additionally, by combining shipments, people may make the most of the available capacity and guarantee that all of their necessities will arrive in the islands at the same time. The Shipping Container technique offers a complete answer for your shipping needs, whether you're moving or transporting goods.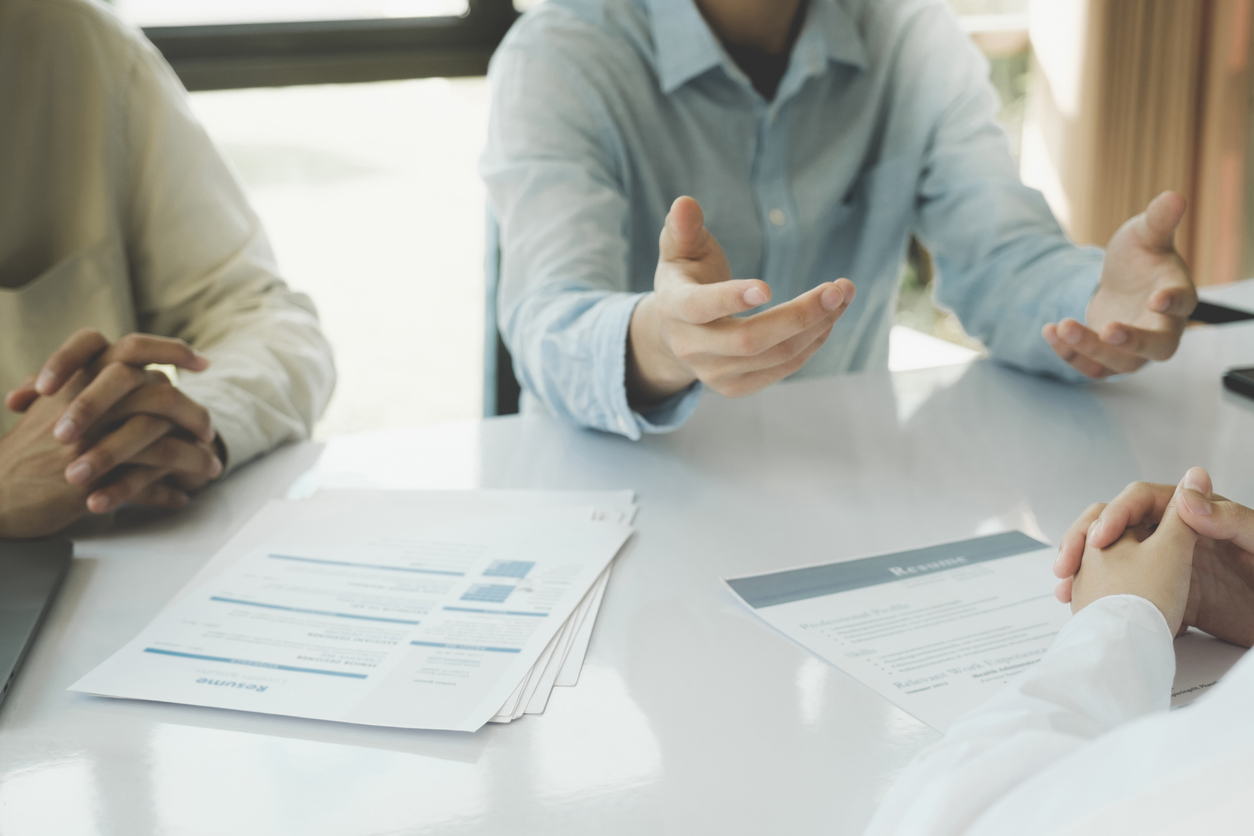 Key Ports and Documentation
Understanding the main ports involved and the required paperwork is crucial to successfully exporting a vehicle to the U.S. Virgin Islands. As the entryway to the islands, the ports make sure that automobiles are carried effectively and safely. The necessary paperwork, on the other hand, serves as proof of the owner's authority and the veracity of the car. These two factors are essential for a seamless delivery operation. This section goes into further detail on the major shipping ports and the crucial paperwork that every vehicle owner needs to be aware of.
Main Ports: Florida's Riviera Beach serves as a key port for those who want to transfer their cars to the U.S. Virgin Islands. Riviera Beach serves as a link between the mainland United States and the islands, enabling smooth vehicular transit. Vehicles may be directed from this port to Charlotte Amalie, which is in St. Thomas, and Christiansted, which is in St. Croix, which are the two main Virgin Islands destinations. Incoming cargoes can be handled by any of these Virgin Islands ports, which guarantees that vehicles arrive at their owners in the same state as when they were delivered.
Required Documents: Documentation is essential when exporting a car. Every car has a unique identification number (VIN) that ensures its legitimacy and allows for easy tracking. The license plate number adds to the vehicle's identify by connecting it to the state in which it was registered. The car's title serves as evidence of ownership, establishing the rights of the person shipping the car. Additionally, a photo ID is needed to confirm the owner of the vehicle's identification, usually a driver's license or passport. It's important to remember that there can be extra documentation required depending on the vehicle's origin and planned destination. Completeness in these documents guarantees a smooth shipping process free of any legal issues.
With their magnificent scenery and diverse cultural heritage, the U.S. Virgin Islands provide both locals and visitors with an unmatched experience. However, having personal mobility becomes essential to fully appreciate the islands' beauty and discover their undiscovered gems. It could first appear like an overwhelming endeavor, fraught with logistical difficulties and administrative roadblocks, to ship a vehicle to these islands. However, with the knowledge and assistance of SAC, this procedure becomes a smooth ride. People may transport their cars to the islands without any issues thanks to Ship A Car's dedication to making shipping easy.
Additionally, owning a car has several advantages in the U.S. Virgin Islands. Personal cars improve the entire experience of the islands in a variety of ways, including the freedom to establish one's own schedule and the ease of bypassing public transit or pricey taxis. People may feel secure knowing that their automobiles will be transported effectively and securely thanks to SAC's extensive services. This tranquility enables locals and guests to concentrate on what is most important: taking in the beauty of the islands and making lifelong memories. In summary, Ship A Car, Inc. not only makes car shipping easier but also significantly contributes to many people's positive experiences in the U.S. Virgin Islands.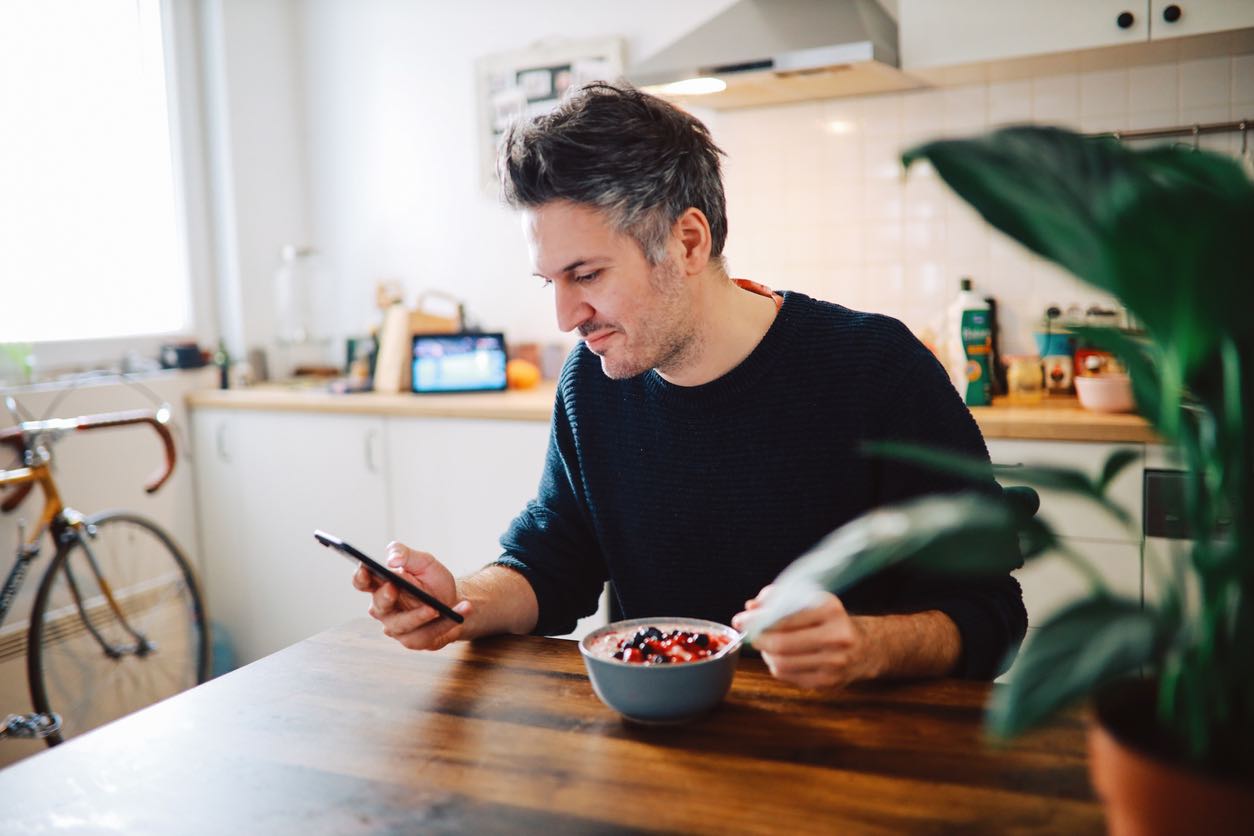 Why Choose Ship A Car, Inc.?
Ship A Car, Inc. (SAC) has established a reputation as the go-to vehicle shipping company in the United States in the field of auto transport. The company's reputation is based on its unmatched level of dependability, trustworthiness, and customer service. Every vehicle is handled with the highest care and accuracy thanks to the tireless efforts of the committed staff at SAC, which is made up of logistics specialists and industry experts. Customers receive unique shipping information catered to their particular needs as soon as they contact us, assuring clarity and openness throughout the whole process.
But SAC's dedication to adaptability and client happiness is what really sets company apart. Ship A Car provides a variety of service alternatives built to satisfy different needs since they understand that each customer has specific wants. SAC's versatility means that customers have the choice to select the solution that best meets their needs, whether it be door-to-port or port-to-port services. Customers may also have a really hassle-free experience because to the company's proactive approach to addressing problems and resolving difficulties. Transporting a car with Ship A Car, Inc. is more than simply a transaction; it's an experience characterized by professionalism, efficiency, and a sincere dedication to quality.
FAQs
Is it essential to have a personal vehicle in the Virgin Islands?

 

Having a personal car offers convenience, flexibility, and long-term cost advantages despite the fact that the islands have taxi services available. Residents and tourists may explore the islands at their own speed, find hidden treasures, and save potential inconveniences by driving their own car instead of waiting for taxis or other forms of public transit.
What are the main U.S. Virgin Islands?

 

St. Thomas, St. John, and St. Croix are the main islands. These islands each offer distinctive experiences and attractions. St. John is renowned for its national parks and immaculate beaches, St. Thomas for its active harbor and commercial districts, and St. Croix for its fascinating past and varied topography.
Are there any specific regulations for shipping vehicles to the U.S. Virgin Islands?

 

The U.S. Virgin Islands do have certain rules and documentation requirements for transporting autos there. For instance, whereas foreign automobiles can be subject to a duty, those made in the United States are duty-free. Documents including the vehicle identification number (VIN), license plate number, car title, and a picture ID are also necessary. Customers are helped by Ship A Car, Inc. to comprehend and adhere to these rules, resulting in a seamless shipping experience.
How long does it typically take to ship a vehicle to the U.S. Virgin Islands?

 

The time it takes to transport a car to the U.S. Virgin Islands might vary depending on a number of variables, such as the origin, the local weather, and the destination within the islands. However, Ship A Car, Inc. makes an effort to offer prompt and effective services, frequently finishing shipments in a week or two, depending on the situation. Customers are always brought up to date on the anticipated delivery dates and any possible adjustments.