What You Need to Know When You're Transporting a Ram Pickup Truck
Ram pickup trucks are extremely useful vehicles because of their adaptability and versatility. And all Ram owners have one thing in common: they enjoy making their cars more unique by installing a variety of aftermarket alterations.
When you need to transport your formidable beast, you may find that the vehicle itself, in addition to all of the changes you have made, makes it a bit difficult to transport from one location to the next. This is where vehicle transportation companies, like Ship A Car, Inc., come in handy.
In this post, we'll discuss the most efficient way to transport a Ram pickup truck, whether you are going one state over or moving your pickup cross country.
Picking Out the Right Shipping Carrier
Most cars people drive daily have standard sizes and can fit on regular carriers. Pickup trucks, on the other hand, can be very different. Pickup truck classes can be hard to understand, and sometimes making changes with a transportation company at the last minute can make things even harder.
Therefore it is vital to give a complete description of your pickup truck to the shipping company you choose. A car shipping company, such as SAC, needs to know the model, size, weight, and any changes, if any, to help you choose the right type of carrier. It can be difficult to figure out the details on your own. If that is the case, see if they would be open to you sending them a picture of your Ram pickup truck.
Some pickup trucks, like the RAM 2500, can be moved easily on standard open carriers. They often ride on the top deck, which helps with any clearance issues. But a RAM 5500, a bigger vehicle, is a different story. It can still be shipped on an open carrier, but it may have to be a one or two vehicle flatbed. The exact size and dimensions of your Ram pickup truck play a crucial role in picking a suitable carrier.
Ask a transportation company like Ship A Car, Inc. whether it's possible to send your truck in an enclosed container if the weather and road conditions are a problem. A reputable auto shipping company like SAC can advise you on the best carrier once you've given them details about your pickup truck and all the modifications.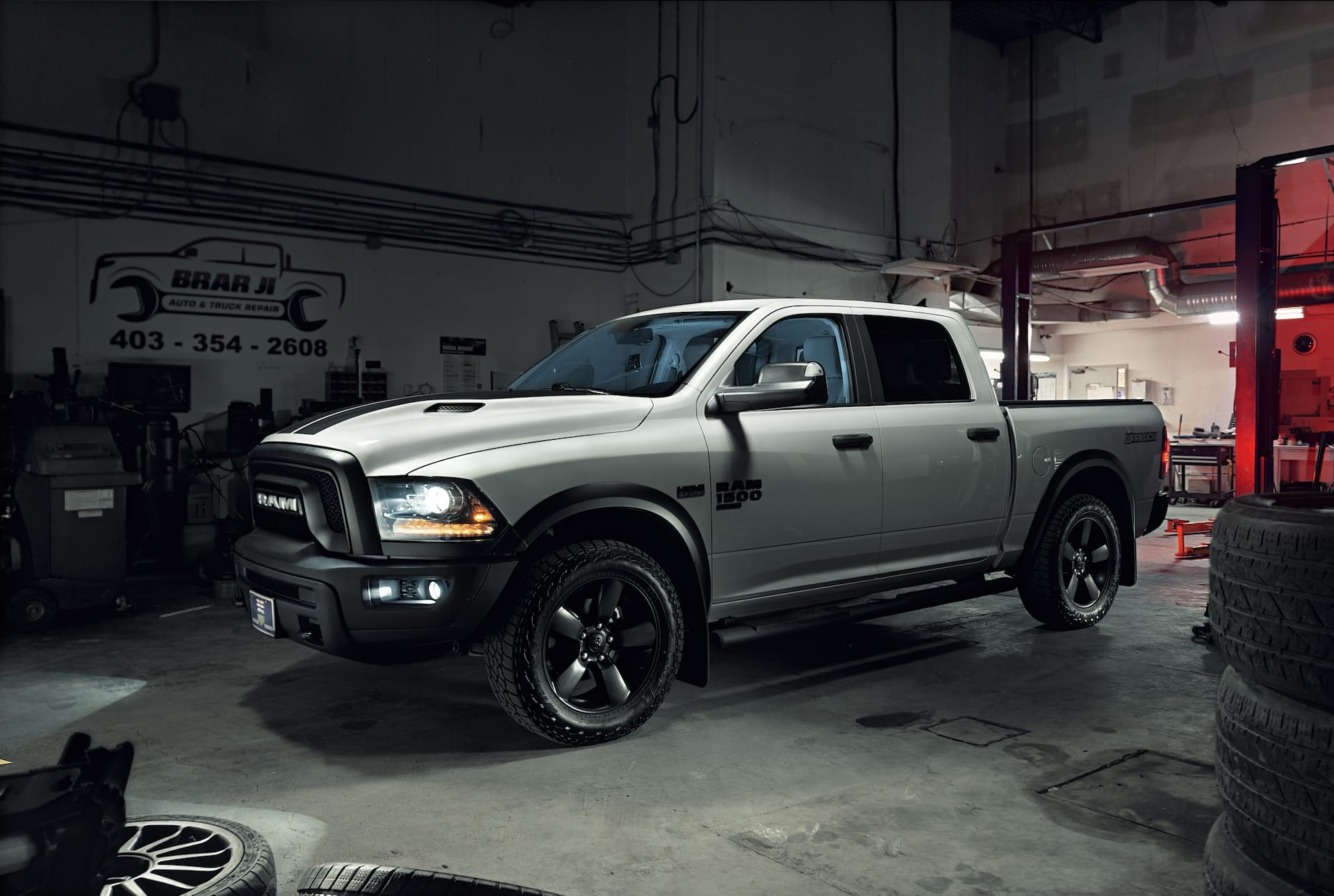 Schedule the Pick, Transport, and Delivery of Your Ram Pickup Truck
Once you have received and accepted a quote from Ship A Car, Inc., it's time to schedule the pickup date for your Ram pickup truck. A person will watch the truck's progress on the pickup date and throughout the shipment. This is done to ensure we maintain the greatest possible service standard.
The crane loaders and drivers are essential in ensuring that the routes and deliveries are finished promptly. The crane loaders are responsible for loading the Ram pickup truck onto the carrier as carefully as possible (this is only the case if the vehicle in an inop or cannot drive onto the carrier on its' own for another reason). The driver is responsible for transporting the pickup truck from one location to the next. They have a specified route to follow but might have to make changes as they travel based on current road conditions.
The logistics manager is responsible for ensuring effective contact with the customers who are shipping their Ram pickup trucks with SAC. They are also responsible for making sure that the resources are allocated appropriately. This person will remain in contact with you throughout the shipping process, all the way up to when the pickup truck is delivered to your door.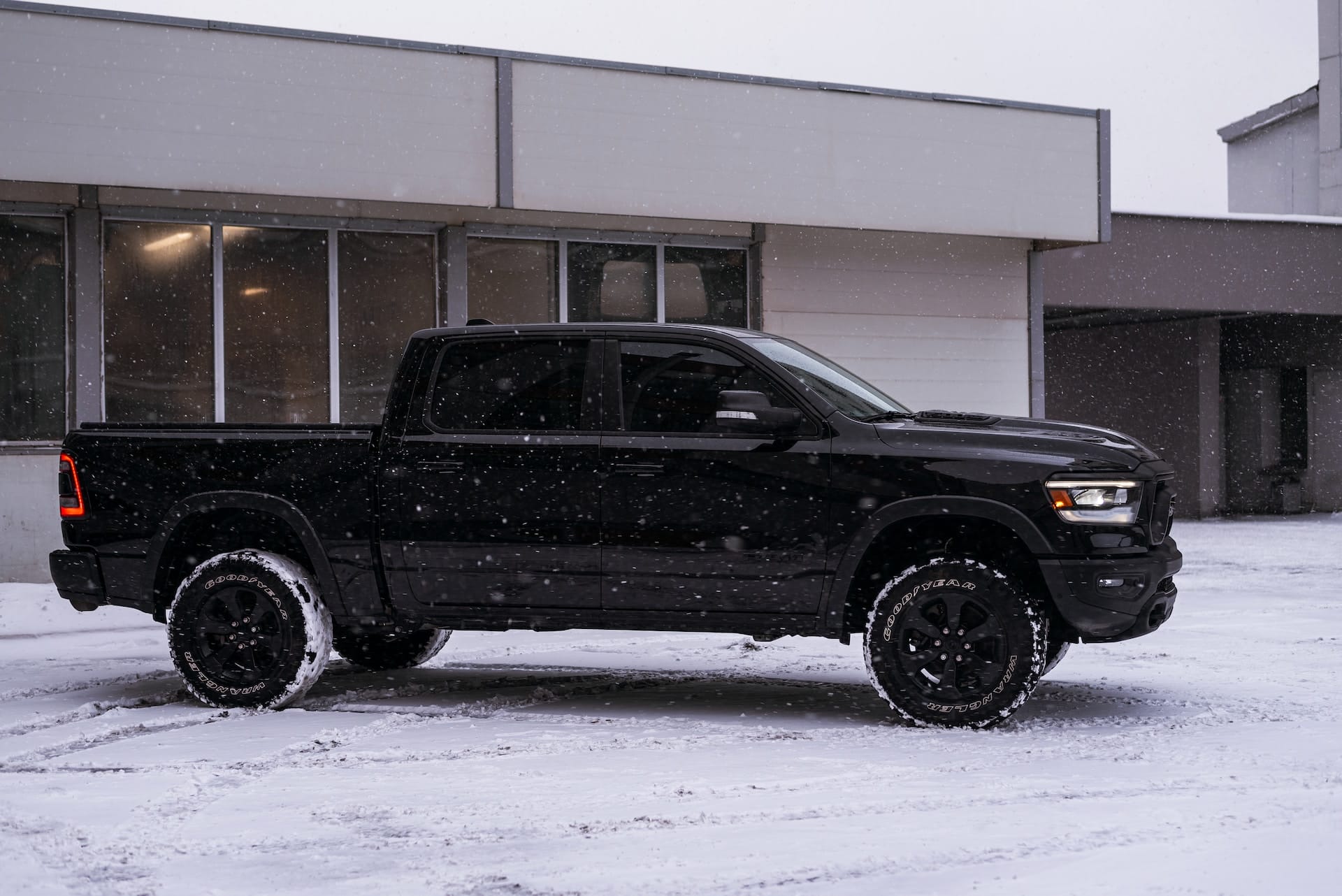 Top Mistakes to Avoid When Shipping a Ram Pickup Truck
Rushing Your Search
You should be searching for dependability, professionalism, and excellent service quality while making your selection. There are many types of automobile shipping firms, and not all have expertise in moving Ram pickup trucks.
Sometimes, it's possible that they don't even have suitable carriers for it or the capacity to locate such carriers. Instead of selecting the first company that comes up in your search, you should prioritize conducting in-depth research and reading customer feedback posted on websites.
Waiting Until the Last Minute
Shipping a pickup vehicle across any distance is not the easiest, regardless of whether you are relocating from Chicago to Houston or from San Francisco to Denver. Spend some time planning and preparing your car for shipment. If you wait until the last minute, too many things can and will go wrong. Waiting until the very last minute is often a costly mistake.
In addition to ensuring that they guide you through the procedure and offer you car shipping insurance, a reputable auto transport company will ensure that they do all they can to provide you peace of mind while your vehicle is in transit.