How Much Does It Cost To Ship A Car?
The average cost to ship a car within the continental United States is $950. The highest average is $1,200, and the lowest average price is $700. The per-mile average for moving a car is $0.60 per mile for trips of 1,000 miles or more.
Car Shipping Quotes Per Mile
Shipping a vehicle long distance costs an average of $0.60 per mile for trips over 1,000 miles. Shorter trips are more per mile. For example, trips 500 miles or less cost about $1 per mile. Factors that can affect this price include vehicle size, distance, time of year and method of transportation.
Some companies will charge a flat fee for shipping, although the price will depend on the distance of the move.  An open-air trailer is the most common method to transport cars long-distance, although there are other effective methods.
Distance can have a significant affect on the cost to move a vehicle, especially if it is traveling to a far location from its point of origin. Additional charges can include gas, toll roads, charges for leaving the state, and charges for overnight trips. In addition, shipments to or from a difficult place (such as a location far from the nearest interstate) may be more expensive than shipments from easily-accessible, major metropolitan areas.
Time of Year
In general, summer is a more expensive time because trucks book up fast and competition on available carriers can be high. You should expect to pay up to $200 or more in the summer rather than the winter. Shipping in the winter is often much less expensive (except in the holidays), and much slower. It's important to note that the entire shipping industry tends to become backed up in the final weeks of December and much of January catching up.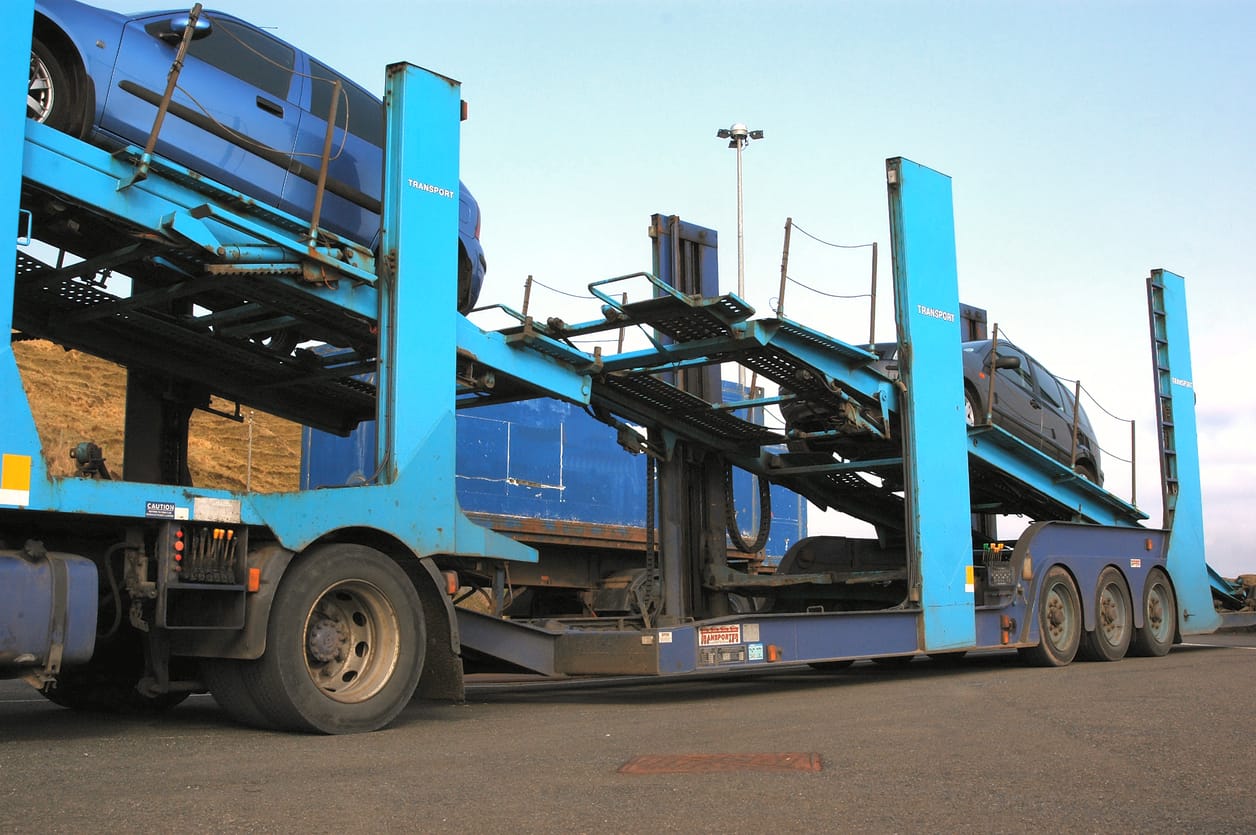 Luxury & Vintage Automobile Shipping Cost
Luxury and vintage automobiles can cost more to transport simply because many owners will go to great lengths to protect their rare or valuable vehicles. Some of the ways that owners try to protect their vintage vehicles include:
Enclosed shipping helps protect the vehicle from rain, snow and ice.
Liftgate elevators are less likely to cause damage when compared to ramps.
Door-to-door service helps ensure full protection for the vehicle from pick up to drop off.
Enclosed car shipping can cost up to $400 more than open (unenclosed) car shipping. For information about the cost of liftgate elevators and door-to-door service, talk to your carrier.
Extra Fees
Depending on the company used, method of transportation and other factors, there may be many surcharges.
Fuel surcharges vary depending on market fluctuations.
Added space for oversized vehicles can cost as much as double the normal price.
Insurance for rare or valuable vehicles will incur extra charges; costs vary by carrier.
Express shipments can cost anywhere from $200 to $500 more, depending on the time of year and other factors.
No matter if you need to move your car across the country or just a few hundred miles away, the SAC auto transport team will work hard to ensure that your vehicle arrives in the same condition it was when you entrusted it to us.
Our reputation speaks for itself.  Check out Ship A Car's reviews from our customers to get an idea of our quality transport service and then contact us at 866-821-4555 and tell us all about the vehicle you want shipped.