Full Alaska Transportation Guide
The idea of shipping a car to Alaska might seem daunting. And it can be! But the rewards of living in Alaska are often worth the effort.
About half of Alaska's residents live within an area that stretches from 150 miles (240 km) inland from its coastlines out to 400 miles (640 km) from its northern border with Canada.
Finding a car shipping company that serves Alaska can be challenging, as some companies only transport cars to the lower 48 states. It is the largest in the United States.
This full Alaska transportation guide will reveal vital details that will come in handy for anyone transporting their car to Alaska.
Alaska is in the northwest corner of North America, bordered by Canada to the east, the Arctic Ocean to the north, and the Pacific Ocean to the west and south, with Russia further west across the Bering Strait.
The capital city is Juneau. The population was 736,732 as of July 1, 2018. Alaska is one of only two states not bordering either Canada or Mexico.
Due to Alaska's rugged terrain and cold climate, shipping cars to and from the state presents unique challenges.
Managing the drive requires experience and skill. It is also common for shipments to be transported door-to-door rather than door-to-port, increasing costs and shipping time.
If you're considering relocating your family or yourself to Alaska, it's important that you understand how to prepare your vehicle for transport and then what happens once your car arrives at its destination port in Anchorage, Seward or any other.
Why do people choose to relocate to Alaska
Alaska is a large, remote state with spectacular natural beauty and a small population.
Some believe it is extremely difficult to live up here, but in cities such as Anchorage or Juneau, life is just as comfortable and convenient as in any other large city in any other state.
If you value the magic of unspoiled wildlife and are not afraid of freezing temperatures, Alaska is one of the best places to be.
It provides a unique opportunity to live a slow-paced active lifestyle.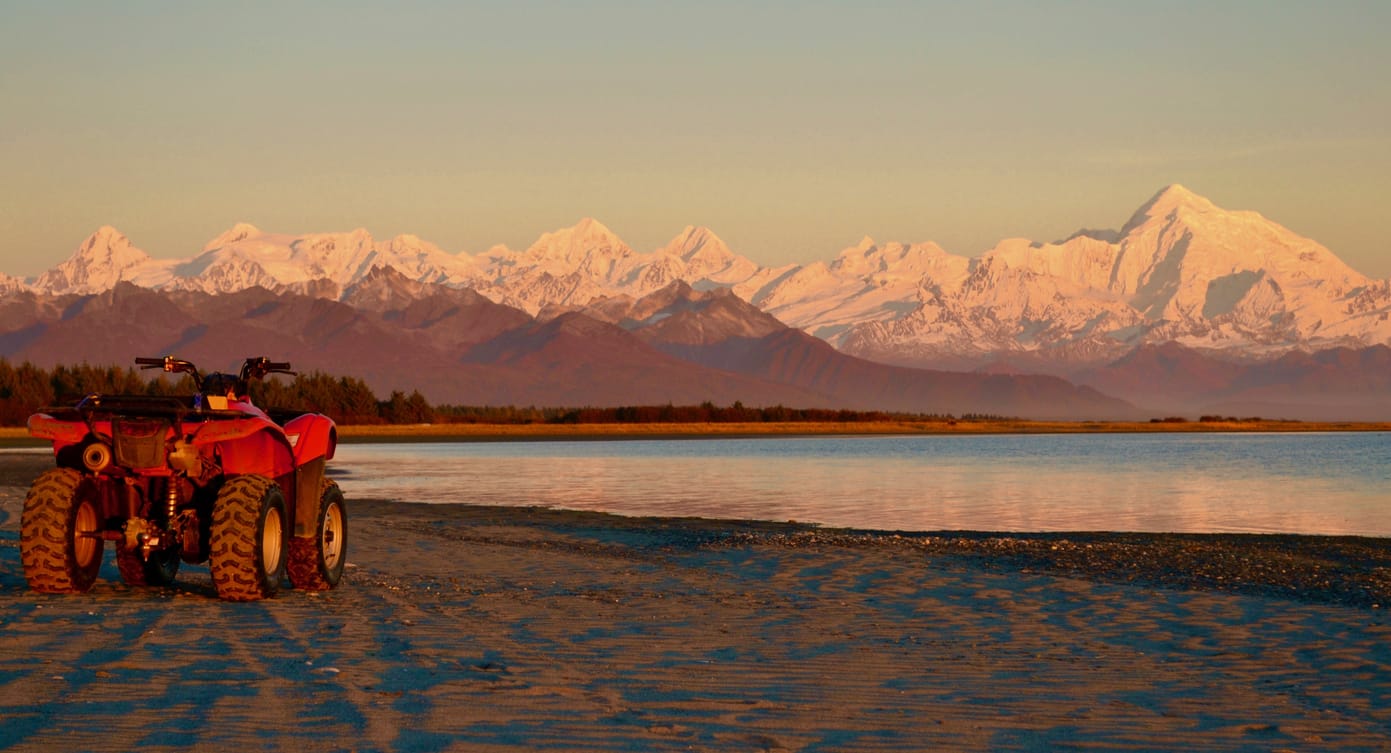 Let's look at some of the benefits and drawbacks of moving to the great land
PROS
The Alaska Permanent Fund Dividend is a yearly cash payment to each Alaskan resident from the earnings of a fund that was established in 1976. The dividend is paid as an annual lump sum, and it is not taxable. The fund's earnings are derived from investments in stocks, bonds, real estate, and other financial assets. The fund has grown into one of the largest investment funds in the world with assets worth more than $61 billion as of December 31, 2016.
Alaska No sales or income tax: If you're looking to invest in a property, consider buying in Alaska.
With no sales tax or income tax and plenty of places to discover, there's never been a better time to invest in the Alaskan market.
Alaska Slower pace of life: A slower pace is often associated with relaxation and peace of mind which is why so many people move here for these reasons. The slower pace of life in Alaska is a result of the small population size and abundance of natural resources. The population density in Alaska is less than 1 person per square mile. The abundance of natural resources also contributes to this slower pace because many outdoor activities can be done year-round, such as fishing, hunting, hiking, or skiing.
The natural beauty of Alaska: is one of its biggest pros. The landscape ranges from mountains to glaciers to forests and everything in between. The scenery is breathtaking, with snow-capped mountains and a clear lake.
Alaskans have a strong sense of community: It is easy to make friends and start your own family there too if you want to.
CONS
Alaska's High cost of living: The American state of Alaska is known for its vast wilderness, but it has also been known for its high cost of living.
The cost of living in Alaska: is about 50% higher than the national average. This is primarily due to the higher cost of goods and services in the state.
It is remote: you may have to drive a long way for basic services. Certain areas are cut off from the mainland.
People: tend to be more reserved and introverted than they are elsewhere.
Shipping a car to Alaska is easier than you might think
Everyone who's travelled around the world will know how huge Alaska is. But Alaska is also very far from any US state bordering it.
Travelling by car from the Washington State-Canada border to the Canada-Alaska border takes around 18 hours.
The distance from Seattle to Juneau, AK is 1,700 miles and requires a car ferry. Anchorage, the largest and most populated city in Alaska is 2,260 miles from Seattle (41 hours)-making it an overnight trip.
Shipping a car to Alaska is easier than you might think.
If you are shipping a car to Alaska, you need to know the laws and the best to use the service of a reputable auto transport company.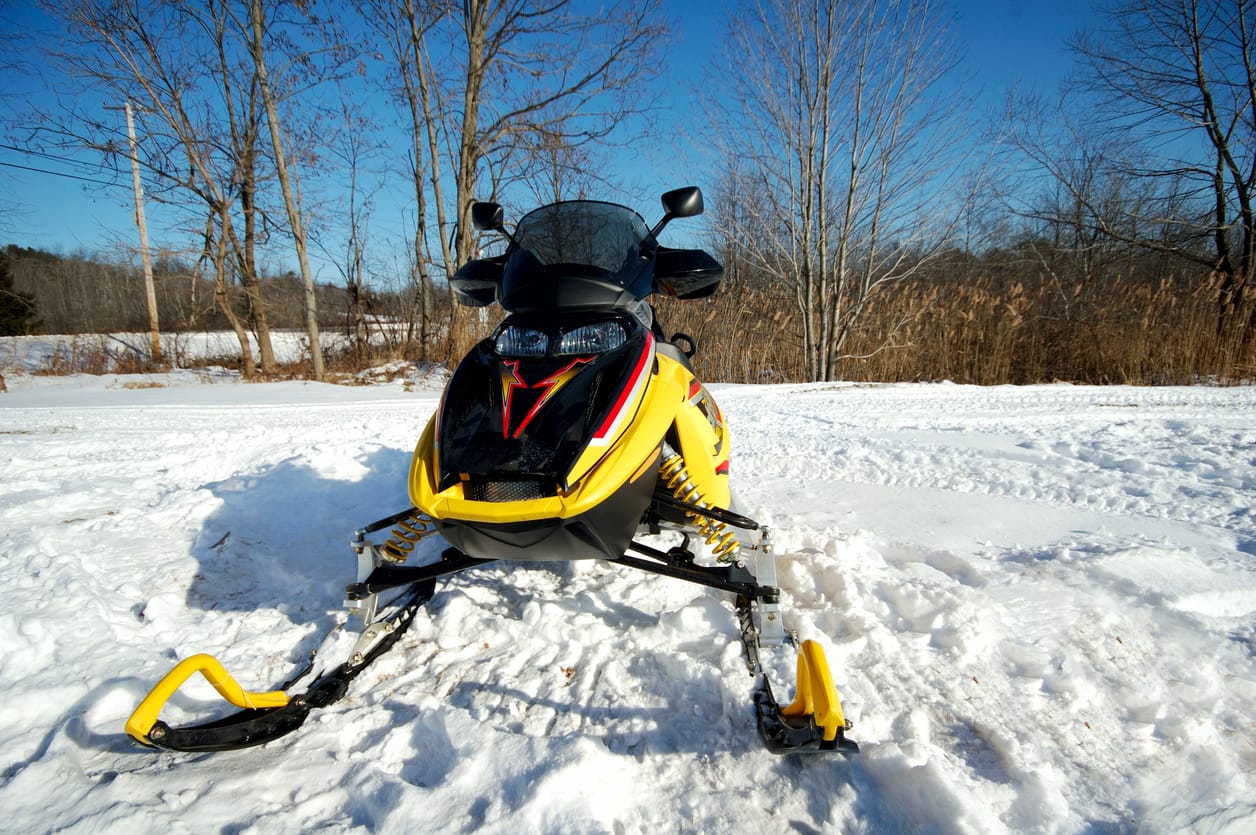 The costs of shipping a car to Alaska vary based on location and other factors
The cost of shipping a car to Alaska varies based on location and other factors.
Shipping your vehicle from the lower 48 states can cost anywhere from $1,000-$5,000. The average price for a one-way trip is about $1,500.
When you ship your car to Alaska, several factors affect the final price:
Distance from the origin (the further away from Anchorage you are located)
How many other vehicles are going in the same shipment as yours (more vehicles means less space per vehicle and more packaging costs)
Type of vehicle being shipped; if it's an expensive model or has special features like air conditioning or custom rims/tires then these add up accordingly.
The extra mileage you'll incur is due to Alaska's far distance from the rest of the U.S. You will also pay more depending on where your car is dropped off or picked up in Alaska.
You're often better off meeting your shipper in a city or at a car shipping terminal if you're moving to a remote location.
Your only choice may also depend on your choice of auto shipping company.
To prepare your car for shipping to Alaska
To prepare your car for shipping to Alaska:
Remove all personal items.
Remove all loose items.
Remove all items that are not secured to the vehicle.
There are two basic options for shipping a car to Alaska
There are two basic options for shipping a car to Alaska: drive it there yourself, or ship it via an auto transport company.
The costs of shipping a car to Alaska vary based on location and other factors.
To prepare your car for shipping to Alaska, you will need to remove any personal belongings from inside the vehicle and remove any hazardous materials from under the hood (check out this handy guide from SAC).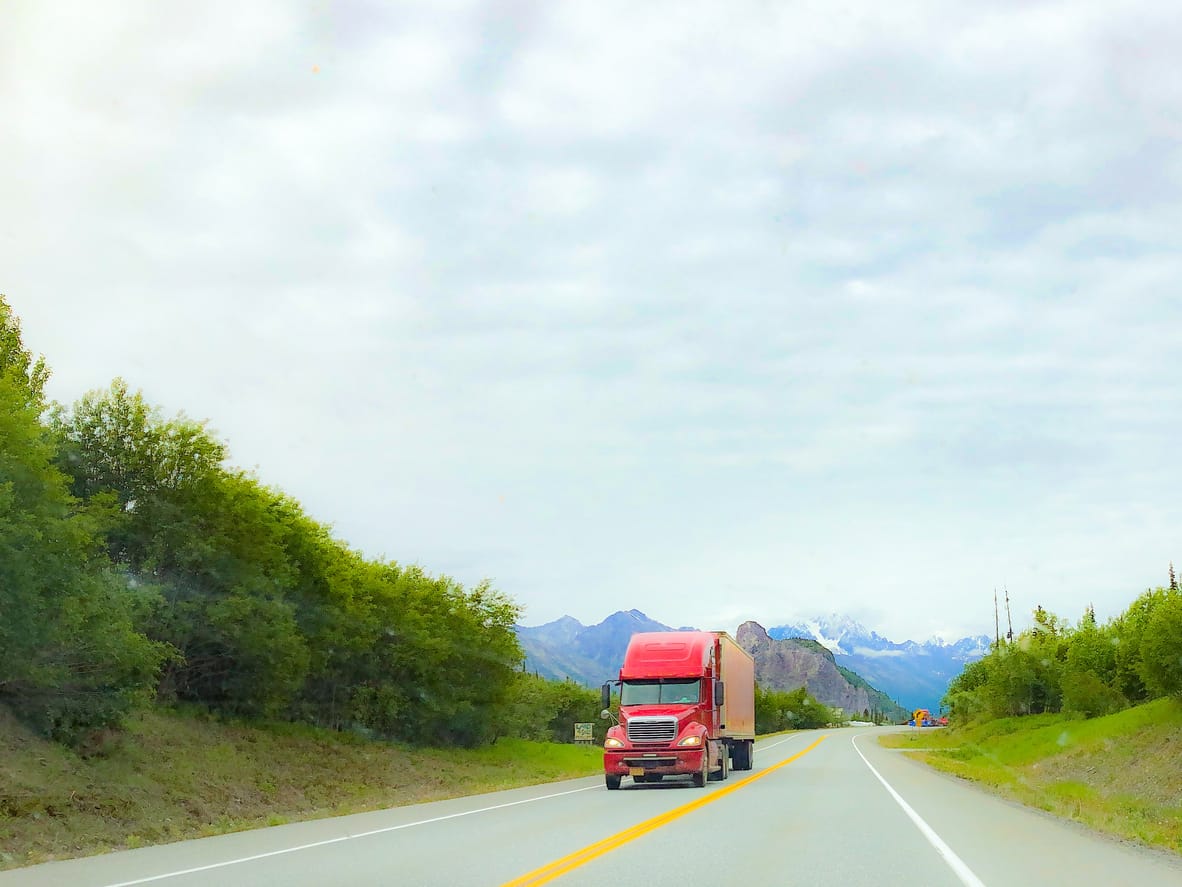 Why choose Ship A Car (SAC)
The Alaska Auto Transport Division of Ship A Car (SAC) takes things very seriously.
Before we choose a carrier from our database of 15k+ carriers, they must pass our stringent internal vetting process based on the criteria for approval to make the intended trip.
SAC will always offer you the best auto transport carrier for your specific needs, ensuring that your vehicle is in capable hands from pickup to delivery.
Furthermore, your vehicle will always be protected from shipping damage thanks to the carrier's cargo insurance, and you can add extra protection with Auto Transport Zero Deductible Coverage from Other.
We understand that shipping a car to or from Alaska usually requires the services of experts, and we have them ready and waiting to meet your transportation needs in and out of Alaska.
A Ship A Car Alaskan Auto Transport expert is standing by to assist you. Call us at (866) 821-4555 and one of our customer service representatives will be happy to answer any of your questions and provide you with the best price.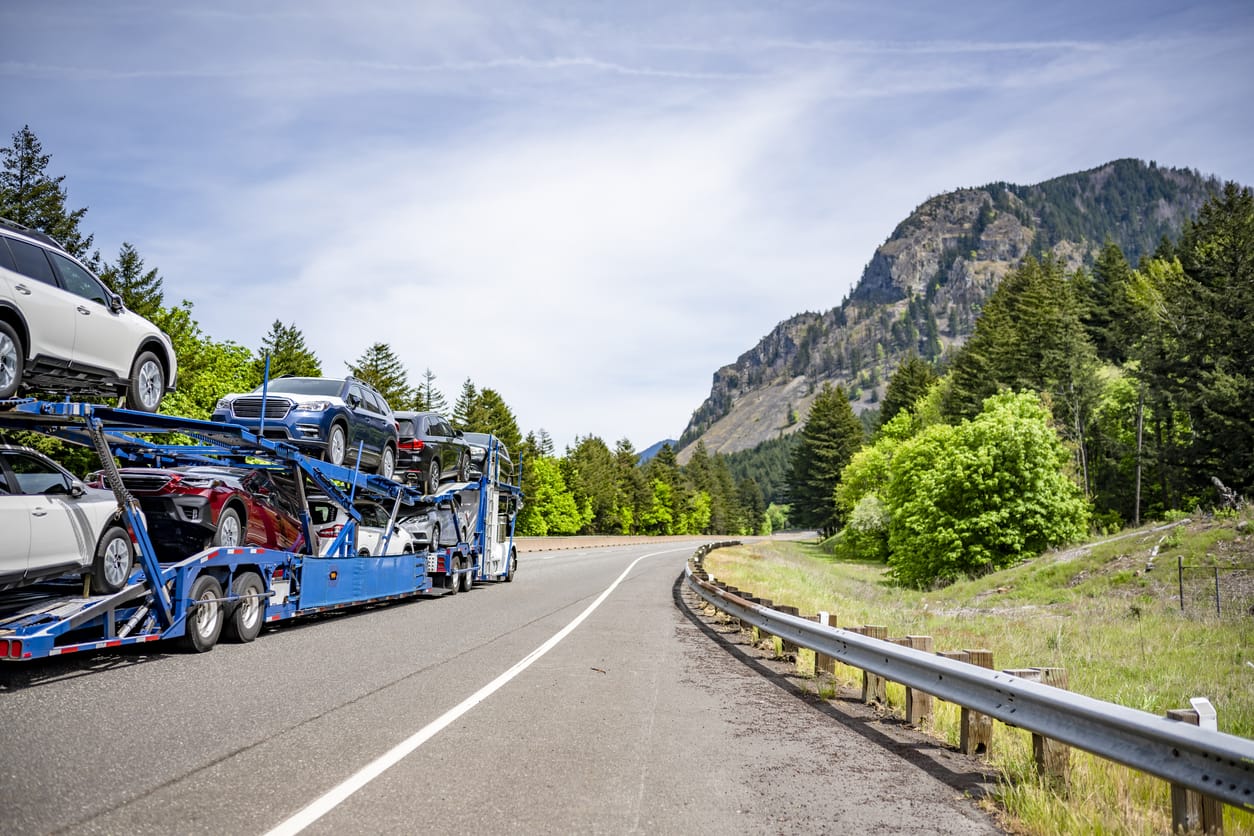 What are the best ways to ship a car to Alaska?
The cost of shipping a car to Alaska is determined by your shipping method, the time of year, and the company you use for Alaska car transport.
To be honest, car transport to Alaska is a difficult task to complete on your own. As a result, working with a top Alaska auto transport company like SAC is almost always the best way to ship a car to Alaska.
While the cost of shipping a car to Alaska varies depending on market price, time of year, and driver availability, you can be confident that you will not find a smarter or more efficient car transport to Alaska than with SAC.
If you're shipping a car from the lower 48 states to Alaska, it must be inspected at the port of departure
This is because vehicle standards are different in each state and therefore require extra attention for vehicles crossing state lines.
The port of departure is typically where your car will be shipped from, which may be in one of the lower 48 states.
Because vehicles travelling across state lines must meet different standards than those staying within a single state, they must pass inspection before shipping.
The vehicle inspection done at ports of exit usually takes place at an automobile dealership or repair shop located near said port, usually within fifty miles or so.
This will include everything from checking fluids levels and tire pressure to looking for structural damage that could hinder safe passage on bumpy roads (such as rusting out).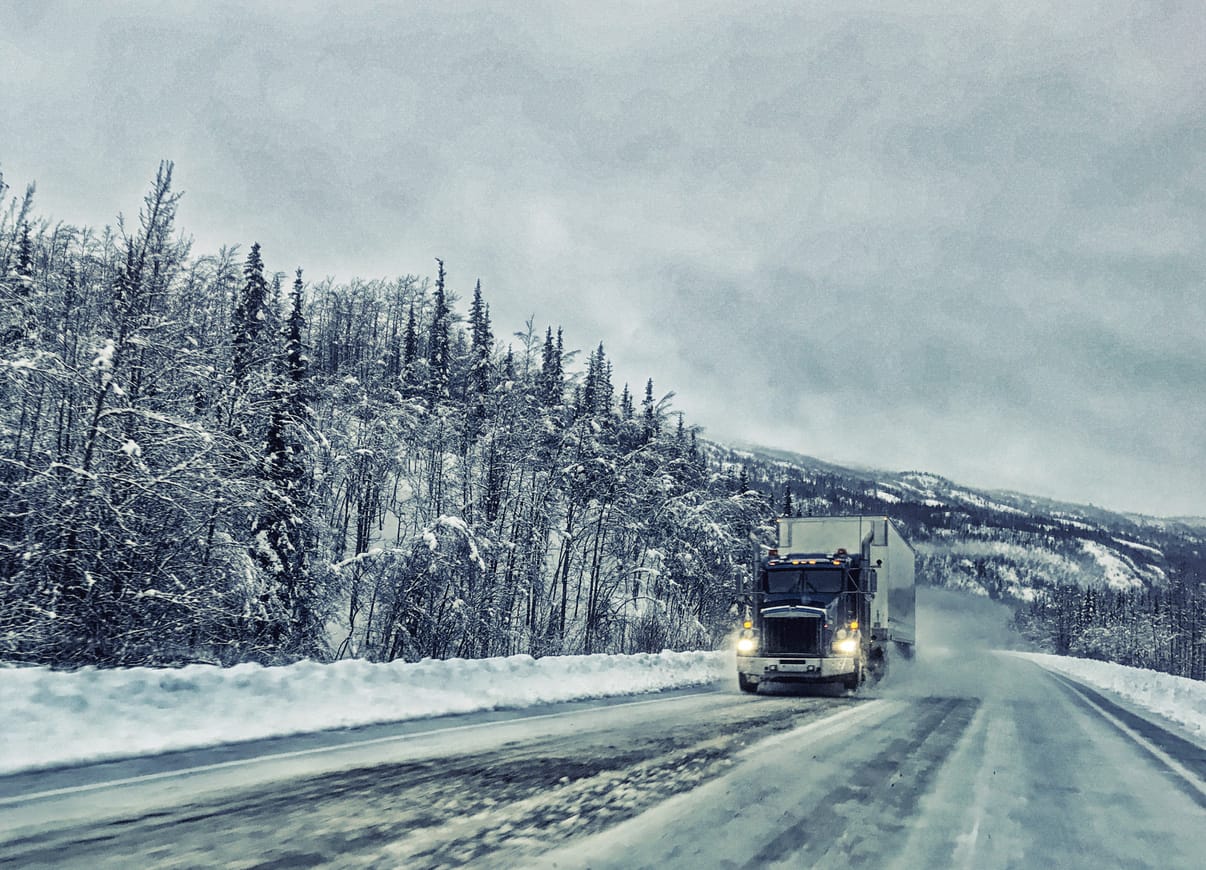 How long does shipping a car from the lower 48 states to Alaska take?
The time it takes to ship a car from the lower 48 states to Alaska will vary, depending on the weather and seasonal conditions.
It can take up to two weeks for your vehicle to arrive in Alaska. In cases where there are multiple stops on the journey, that time frame could be longer.
You must understand how shipping works before you begin looking into carriers or routes.
You don't want something like this holding up your move!
Preparing for your car's journey is critical, but not easy
Preparing your car for shipping is critical, but it's also a difficult task. Make sure your car is safe to drive. You should not put any unnecessary stress on the vehicle by filling it with items that will make it heavy or jostle around during transport.
For example, don't pack your car full of furniture if you can help it.
Make sure your car is insured and inspected before shipping day arrives so there are no surprises when you arrive at the port!
Clean out all non-essential items from the interior and exterior of your vehicle before bringing it in for inspection and cleaning – this will allow our crew members to focus on inspecting only what needs to be inspected and cleaning only what needs to be cleaned!
Conclusion
Shipping a car to Alaska can be a daunting task, but it's not impossible. Following the steps provided above and doing your research beforehand, you can make everything go smoothly.