Electrifying Logistics: DP World's CFR Rinkens Deal Pioneers Auto Transport Innovation
Navigating New Horizons in Automotive Logistics
With the announcement of DP World's strategic acquisition of CFR Rinkens, a Long Beach, California-based pioneer in specialized logistics, the logistics industry is undergoing a revolutionary change. This crucial action ushers in a new era in automotive logistics where sustainability, customization, and accuracy become the cornerstones of service delivery—marking more than just a straightforward change in ownership. The move by DP World to take CFR Rinkens under its wing is a blatant demonstration of the company's determination to not only lead but also actively participate in the industry's evolution. The daring merger highlights the necessity for logistics to keep up with the eco-friendly and technological trends that are revolutionizing the automotive sector.
If we dig a little further, we find that this acquisition is a brilliant move that positions DP World as a powerful force in the US, prepared to support an industry that is about to undergo an electric revolution. With the growing market for electric vehicles, DP World's enhanced capabilities through CFR Rinkens will provide unmatched logistical solutions. This is because consumer demand is shifting toward more environmentally friendly transportation options. This strategic expansion is more than just a portfolio addition; it represents a dedication to quality and a show of leadership in a sector that is quickly moving toward a more environmentally friendly future. Focusing on customized, flexible logistics services, DP World makes sure its automotive clients are ready to take on the opportunities and challenges that come with moving toward sustainability.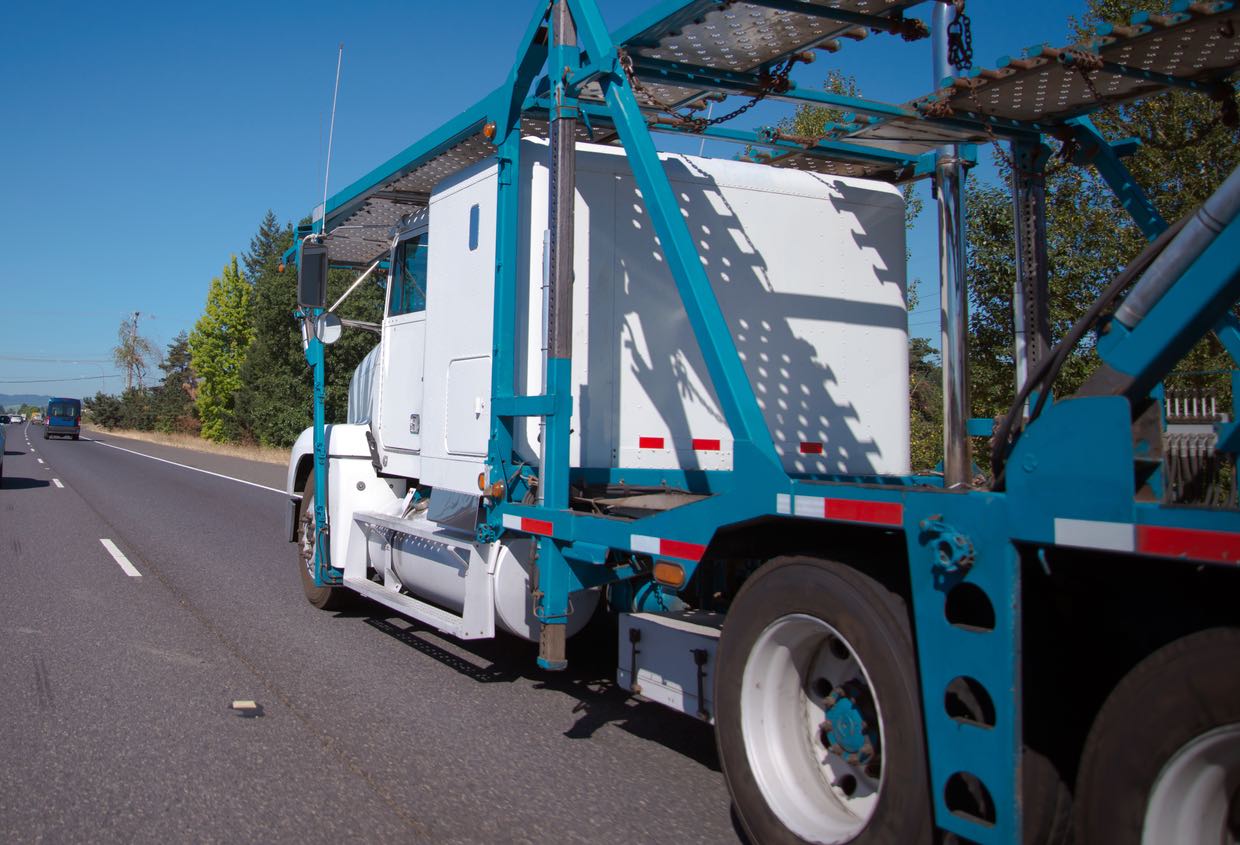 Strategic Expansion: Powering the Automotive Logistics Revolution
With the acquisition of CFR Rinkens, DP World has made a significant advancement in the automotive logistics sector that highlights its dedication to innovation and strategic growth. This is more than just a geographic expansion—rather, it's a major improvement to the range of services offered by the company, especially for the automotive industry in a time when accuracy, sustainability, and technological innovation are not only appreciated but also required. DP World is poised to transform the logistics of automobile transportation, particularly in the rapidly expanding electric vehicle industry, by taking CFR Rinkens under its wing.
Enhancing Tailored Logistics Solutions: The purchase of CFR Rinkens by DP World is a game-changer in the automotive logistics industry, indicating a move away from general-purpose services and toward highly customized, customer-focused solutions. The seasoned expertise of CFR Rinkens in handling containerized finished vehicles gives DP World's offerings a new angle. Particularly as the industry shifts to more complex shipping needs brought on by the diversification of vehicle types and sizes, especially with the rise of electric vehicles, the company's creative racking systems and semi-knock-down logistics experience are extremely valuable. Now, DP World is prepared to provide logistics solutions with precision engineering that are not only responsive to the demands of the industry, but also anticipate them.
Adapting to Industry Transitions: The automotive sector is rushing to transition to an electric car and sustainable energy future. By carefully integrating CFR Rinkens, DP World propels itself to the forefront of this sector-wide shift. With this acquisition, DP World is actively reshaping the automotive logistics industry by incorporating innovative and adaptable solutions into its array of offerings, rather than merely responding to change. The company's goal is very clear: to become the industry's preferred logistics supplier for a sector that is about to undergo a green revolution, prepared to meet the challenges and seize the opportunities that lie ahead by offering cutting-edge logistic services that are as dynamic as the market.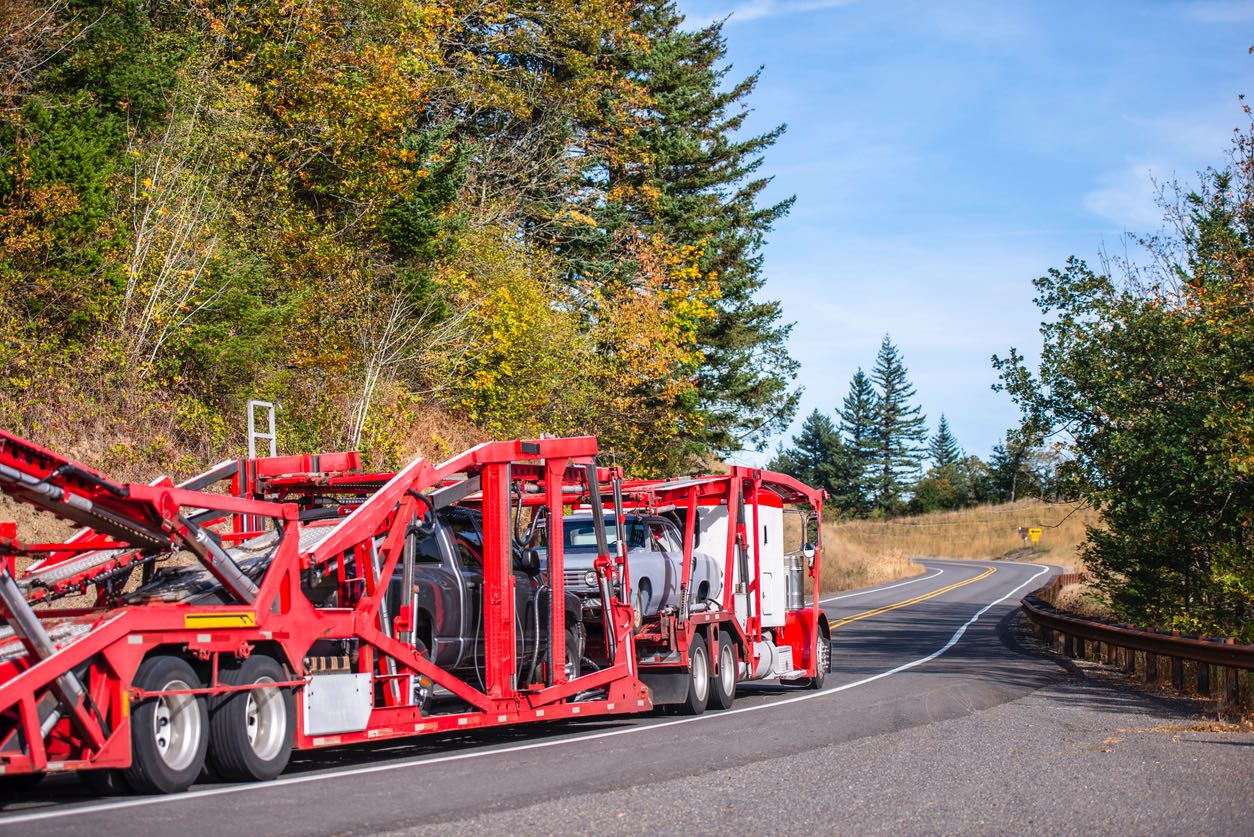 CFR Rinkens: A Specialized Approach to Logistics
Logistics companies play a critical role in helping the automotive industry make the shift as it prepares for a sustainable revolution. With its distinct ability to manage completed vehicles in containers, CFR Rinkens is a formidable force in specialized logistics, a wonderful addition to DP World's vast network. Through this collaboration, the automotive logistics industry is being led toward a future where sustainability and innovation are given equal weight with efficiency and accuracy.
Containerized Vehicle Expertise 
Mastering the Art of Vehicle Containerization Not just another logistics company, CFR Rinkens is a master of containerized vehicle shipping, renowned for its exceptional capacity to move completed cars within containers in a secure and timely manner. With this specific area of expertise, DP World's logistics repertoire is greatly enhanced, adding a level of specialized services to an already strong network. CFR Rinkens genuinely shines in the intricate details of containerized shipping, from safe loading to coordinated delivery, guaranteeing that DP World can provide all-inclusive logistics solutions that cover every facet of vehicle transportation.
Synergizing Skills for an Enhanced Service Portfolio The combination of DP World's global reach and CFR Rinkens' containerized vehicle logistics introduces a disruptive force in the automotive industry. This combination improves DP World's service offerings by enabling a smooth transition between specialized knowledge and broad capabilities. This partnership has the potential to completely rewrite the rules when it comes to automotive logistics, providing customers with an unparalleled level of sophisticated, comprehensive service.
Serving the Green Evolution 
Pioneering Logistics for Sustainable Energy The automotive industry is clearly moving toward renewable energy, and CFR Rinkens' battery life cycle management and energy storage strategies are essential in this regard. Their extensive experience in these fields strategically enhances DP World's efforts to innovate sustainable energy logistics. This synergy promises to be flexible and forward-thinking in identifying and meeting the logistics requirements of the growing green energy industry.
Tailored Services for a Cleaner Future CFR Rinkens' green sector specialization is more than just a service; it's a commitment to the future of the planet, in line with DP World's vision. Through the strategic integration of CFR Rinkens' nuanced expertise, DP World maintains its leadership position in the logistics industry's sustainable shift. Their strategic vision places them not only as a logistics supplier but also as a conscientious corporate entity committed to providing environmentally sustainable logistics solutions that lead the automotive sector towards a more sustainable future.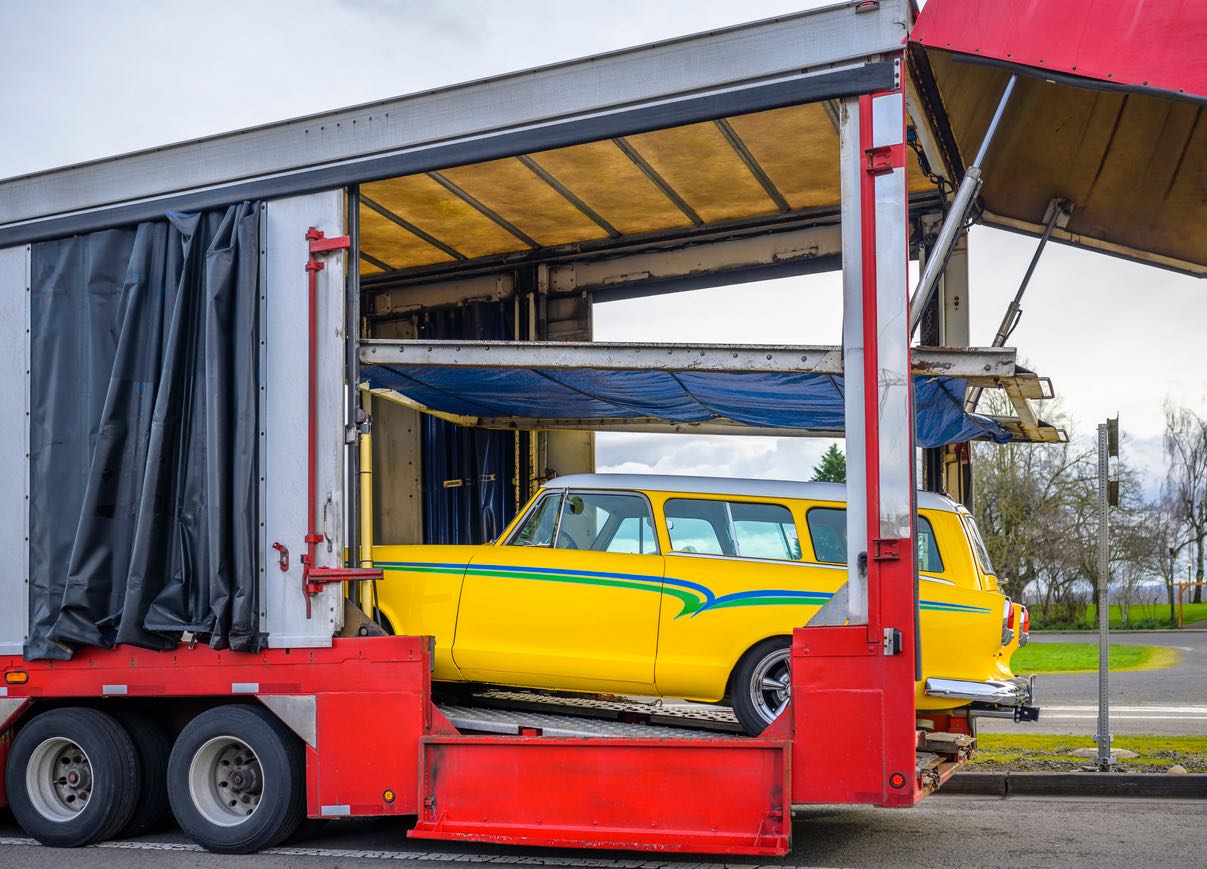 The Synergy of Integration: Amplifying Client Services
The partnership between CFR Rinkens and DP World represents a paradigm shift in logistics by opening up new avenues for automobile transport services. By joining forces, the companies hope to go beyond traditional logistics and open up new markets by offering higher-quality services. This strategic merger positions the combined company as a major player in the logistics industry by speaking directly to the core of cutting-edge logistics solutions.
Statements from Leadership: The leadership of the companies has expressed sentiments that go beyond mere formalities. They are audacious proclamations of a common goal for an improved logistics future. Beat Simon of DP World says with confidence that this partnership will increase the scope of end-to-end logistics services provided, improving client satisfaction and expediting shipping procedures. Christoph Seitz from CFR Rinkens is even more upbeat, seeing this integration as a launching pad into new markets that will expand service offerings and establish new standards for logistical prowess. Collectively, these executives are guiding their groups towards a future full of prospects, creativity, and unmatched client care.
Envisioning a Collaborative Future: This section explores the concrete advantages of the partnership between CFR Rinkens and DP World in more detail. Through the synergy created by this acquisition, various links in the logistics chain will be connected to provide a seamless service experience, resulting in a more expansive market reach. It involves building a logistics ecosystem that can withstand changes in the demands of the global automotive industry and is strong, adaptable, and resilient. The two businesses' dedication to collaborating guarantees that customers will receive comprehensive, individualized, and state-of-the-art transportation solutions that are appropriate for the current day in addition to logistics services.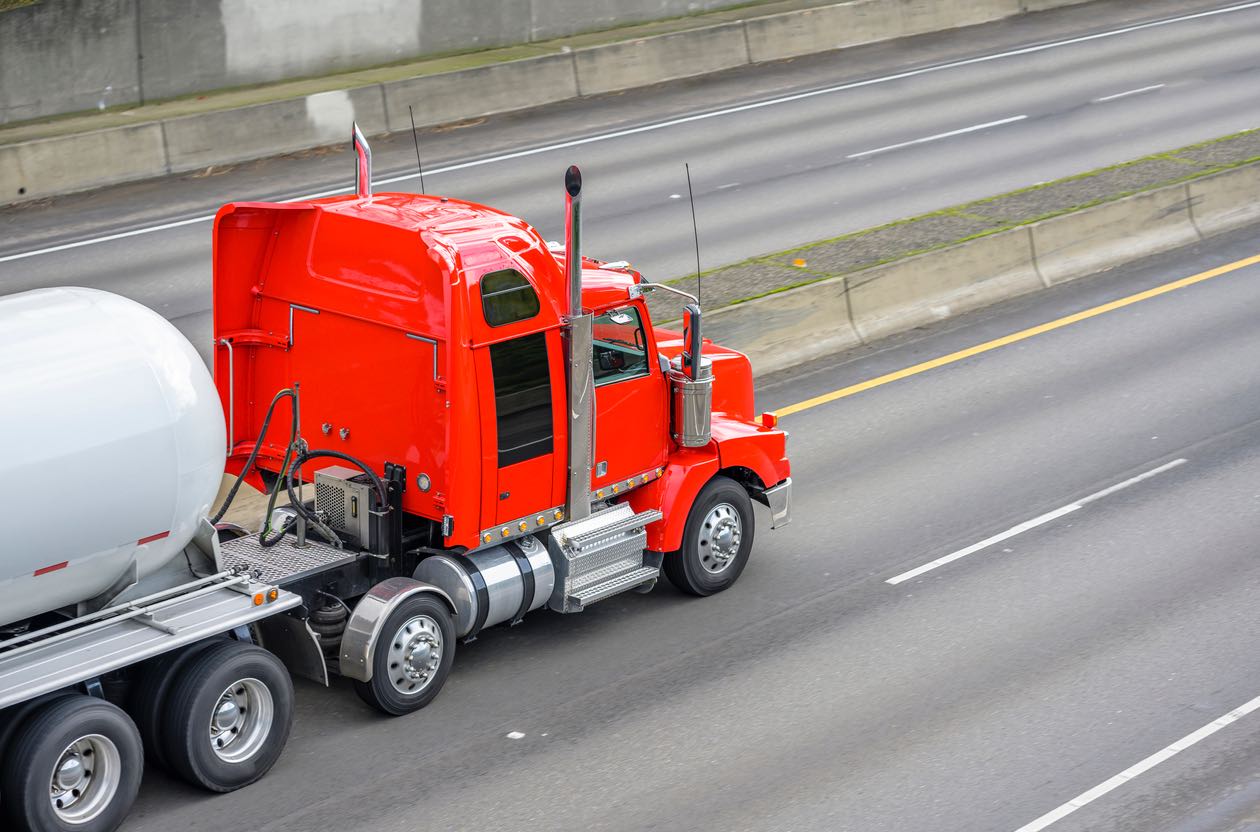 DP World's Global Automotive Footprint
Within the realm of international trade, DP World's massive presence in the automotive logistics industry serves as a shining example of inventiveness and effectiveness. With more than 10% of the global automotive market, DP World has established itself as a leader in the field and is still redefining vehicle handling and transportation on a scale that sets standards for the sector. The scope of DP World's competencies and the strategic foundations that support its position as a key player in the global automotive logistics market are described in this overview.
Impressive Scale and Capabilities: Operating on a massive scale, DP World is a sign of a global leader able to handle a significant portion of the global vehicle logistics market. Beyond figures, the company's extensive network of sea vessels and "roll-on-roll-off" (Ro-Ro) ports serves as the backbone of a logistics powerhouse that transports enormous volumes of vehicles across continents with uncanny accuracy. The storage and freight forwarding services are not merely supporting roles; rather, they are essential components of a well-oiled system that guarantees the most efficient shipping of over 30,000 automobiles in containers annually. With over a million car storage options, DP World not only supports but also advances the global automotive industry.
Strategic Locations and Value-Added Services: The network of DP World is made up of carefully selected locations meant to maximize delivery efficiency and optimize logistics routes rather than being dispersed haphazardly throughout the world. With the help of this tactic, the business is able to handle an astounding 2 million car equivalent units a year, enhancing its standing as a key link in the global automotive supply chain. However, DP World offers more than just transportation. Value-added services demonstrate a comprehensive approach to logistics by guaranteeing that vehicles are not only moved but also painstakingly prepared to be dealer-ready. DP World is a dominant force in the global automotive logistics market thanks to its strategic location and operational acumen, which allow it to offer services that go beyond standard shipping and handling.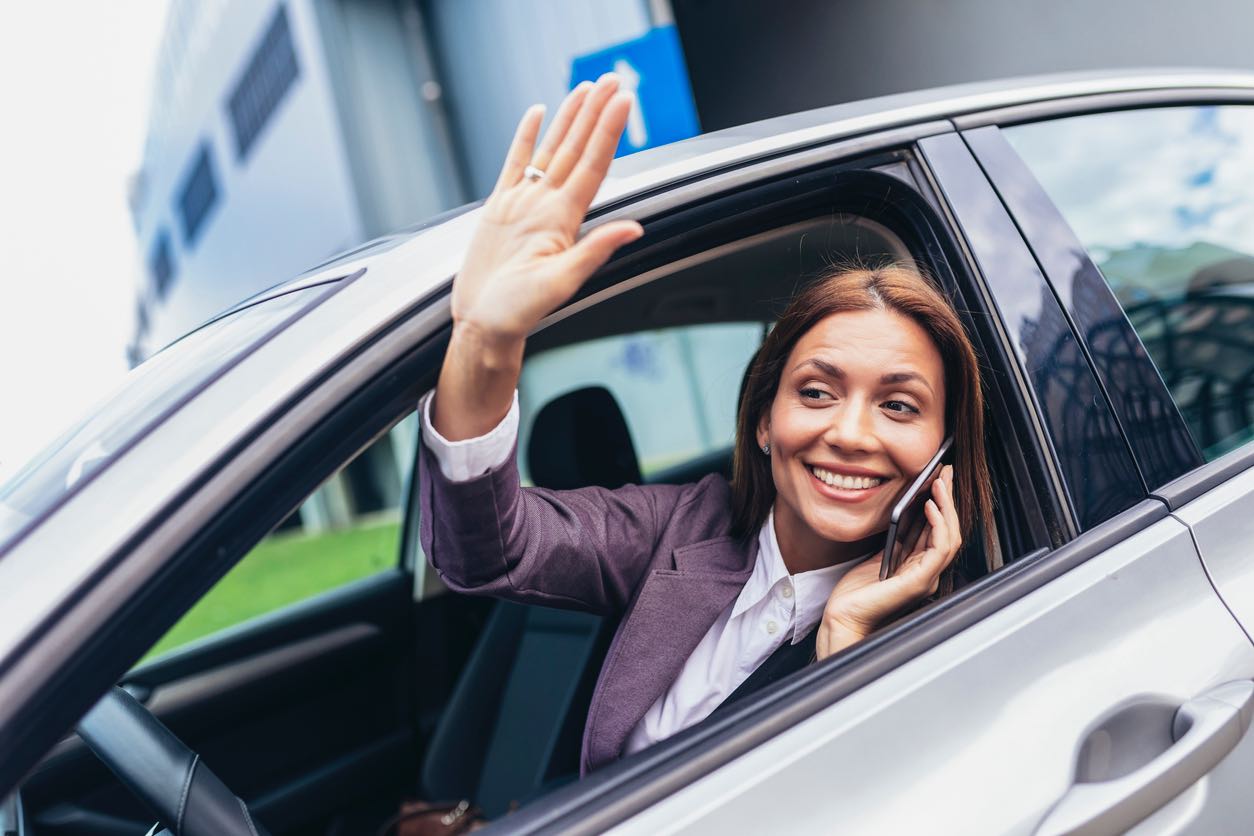 The Future of Vehicle Logistics: Integrating Innovation with Trusted Transportation
Navigating Tomorrow's Logistics Landscape:  A turning point in the logistics and transportation sector, DP World's strategic acquisition of CFR Rinkens marks the beginning of a new era in which businesses like DP World are not only leading but also actively contributing to the transition to a more sustainable and efficient future. This action is a symbol of DP World's dedication to quality and its proactive approach to responding to the ever-changing demands of the automotive industry. With this acquisition, DP World is poised to upend the logistics landscape by providing customized solutions that meld seamlessly with the changing direction of a sector increasingly focused on green energy and electric mobility. According to DP World, the future of logistics is not some far-off reality, but rather an evolving current in which transportation is rethought as a comprehensive, customer-focused experience.
Ship A Car, Inc.: Comprehensive Vehicle Shipping Across America:  In the immense tapestry of the American logistics industry, Ship A Car, Inc. (SAC) emerges as a prominent provider, offering comprehensive freight and vehicle shipping services that span the vastness of the country. SAC's stellar reputation for providing outstanding service is based on its unmatched precision and care in transporting cars from the busy ports along the coast to the doorsteps of the heartland. SAC offers a wide range of services, so regardless of your needs—whether you're a business with intricate logistics requirements or an individual with a single vehicle to move—they can customize a plan to meet your needs. Combining a customer-focused mindset with a deep comprehension of the logistics network, SAC has established itself not only as a reliable partner for transportation across the US but also as a shipping service provider.
Your Go-To Choice: Why Ship A Car, Inc. Delivers:  Selecting the appropriate transportation partner is essential when it comes time to ship your car. More than just a service, Ship A Car, Inc. stands for convenience, dependability, and safety. They are aware that your car is an integral part of your life and not just a means of transportation. Moving a prized asset with a crew that provides peace of mind at every stop is what SAC offers—you're not just shipping a car. They are prepared to meet your needs and guarantee a quick, easy, and transparent service. Thus, let Ship A Car, Inc. be the dependable name that returns your car home when the road demands it to reach new places. Select SAC, where each step of the way is just as significant as the final destination.
Q1: What advantages does it provide for DP World's automotive customers that CFR Rinkens was acquired?
A1: As a result of the acquisition, DP World will be better able to provide customized logistics solutions to its customers, particularly in the containerized vehicle sector and the electric vehicle sector. This will ensure that customers have access to specialized services.
Q2: Which of CFR Rinkens' particular areas of expertise will he be contributing to DP World? 
A2: The expertise that CFR Rinkens brings to the table in the areas of containerized finished vehicle logistics, semi-knock-down logistics, and innovative racking systems is a welcome addition to the logistics solutions offered by DP World.
Q3: What part does DP World play in the industry of international automobile commerce? 
A3: By utilizing a network of ports, vessels, and logistical services that are all connected to one another, DP World is able to efficiently move finished vehicles all over the world, transporting one out of every ten brand-new automobiles.