Navigating Company Car Relocations: A Comprehensive Guide
In today's fast-paced work environment, getting around is frequently essential. Employees regularly find themselves packing up and relocating to new places, whether it's due to a promotion, a new assignment, or a company-wide move. One issue that frequently comes up for those who drive business cars amid the plethora of activities associated with such changes is "Can I ship my company car to my new location?" Given that these cars frequently play a crucial part in an employee's daily operations, it's a legitimate issue. Nevertheless, there are a few things to take into account, and the whole process is more complicated than shipping a personal vehicle.
For many, a corporate car is a necessary tool for their work and not merely a means of transportation. Having that car on hand is essential, whether for everyday commuting, site inspections, or sales visits. However, the logistics of shipping a corporate car might get complicated when moving. There's the matter of company policies, potential reimbursements, and the choice of shipping companies. By providing clarity on what to expect and how to handle the complexities of shipping a company-owned car, this guide aims to alleviate employees' worries.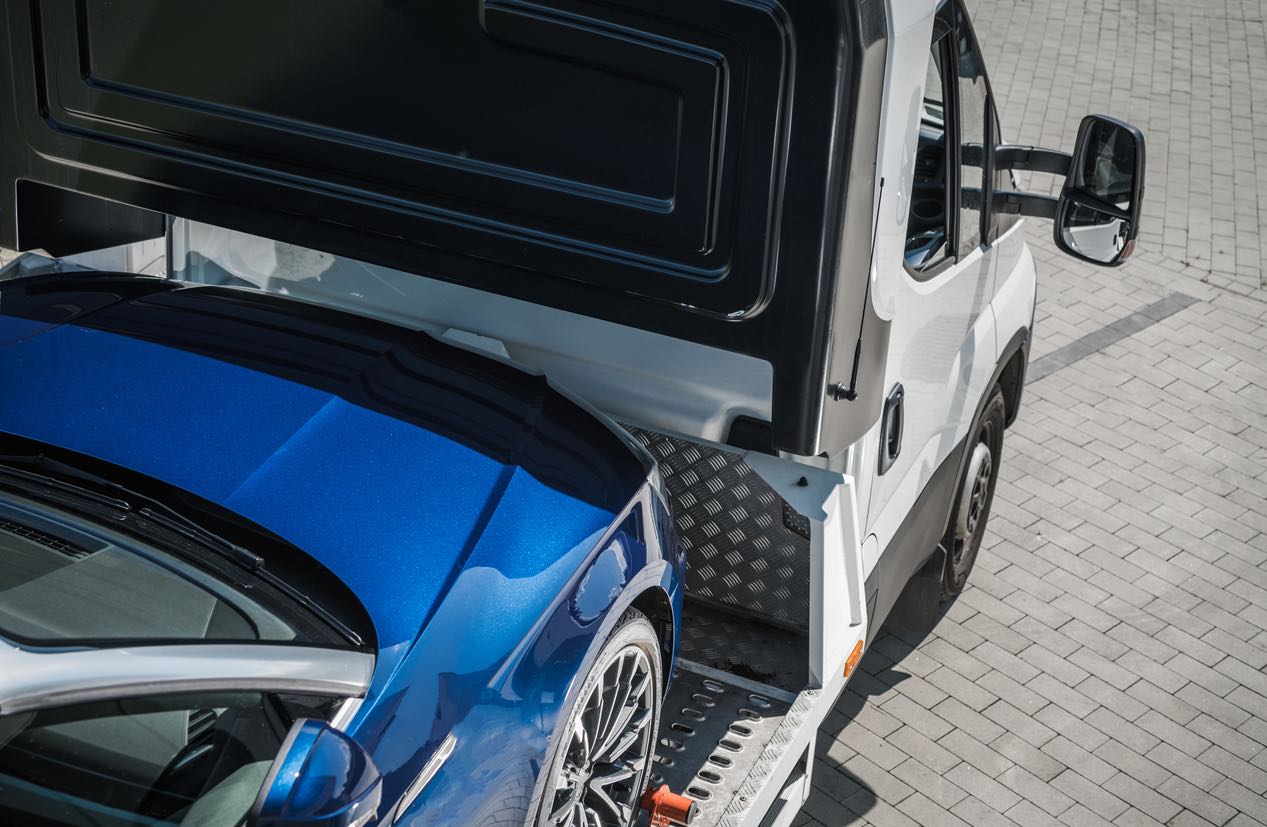 Decoding the Process: How to Seamlessly Ship Your Company Car
Relocating for work can be a thrilling yet overwhelming experience. Amidst the rapid pace of change, the administrative tasks of moving a company car can often become a pressing concern. After all, a corporate vehicle is a necessary tool for many workers; it's not only about transportation. Not only will knowing the ins and outs of shipping a business car provide you peace of mind, but it will also help you transition seamlessly into your new position. This section provides insights and clarity on what to expect as it dives deeply into the fundamentals of corporate car shipping.
The ABCs of Company Car Transportation:  It takes more than just giving a car shipping company the keys to ship a corporate car. It's a process entwined with logistical concerns, insurance intricacies, and workplace regulations. The idea of relocating a corporate vehicle to a new location may sound worrisome to an employee who has been given one. But the first step is realizing that, even if moving your corporate car is quite feasible, there are certain rules that must be followed. Getting permission from your employer is essential, and you should confirm that the car shipping company you have selected is properly licensed and insured.
Navigating the Employer's Role in the Shipping Maze:  Contrary to popular belief, the company's role in the auto shipping process is frequently more intricate. Most of the time, the employer is a key player in making the car relocation possible. They may choose to pay for shipping directly or to provide refunds when the vehicle is shipped. The reasoning for this is simple: having the corporate vehicle at the new site is generally non-negotiable as it is an indispensable instrument for your job. Still, there are plenty of anomalies in the business world. Employees must take the initiative to find out any circumstances in which the corporation could decide not to pay for shipment.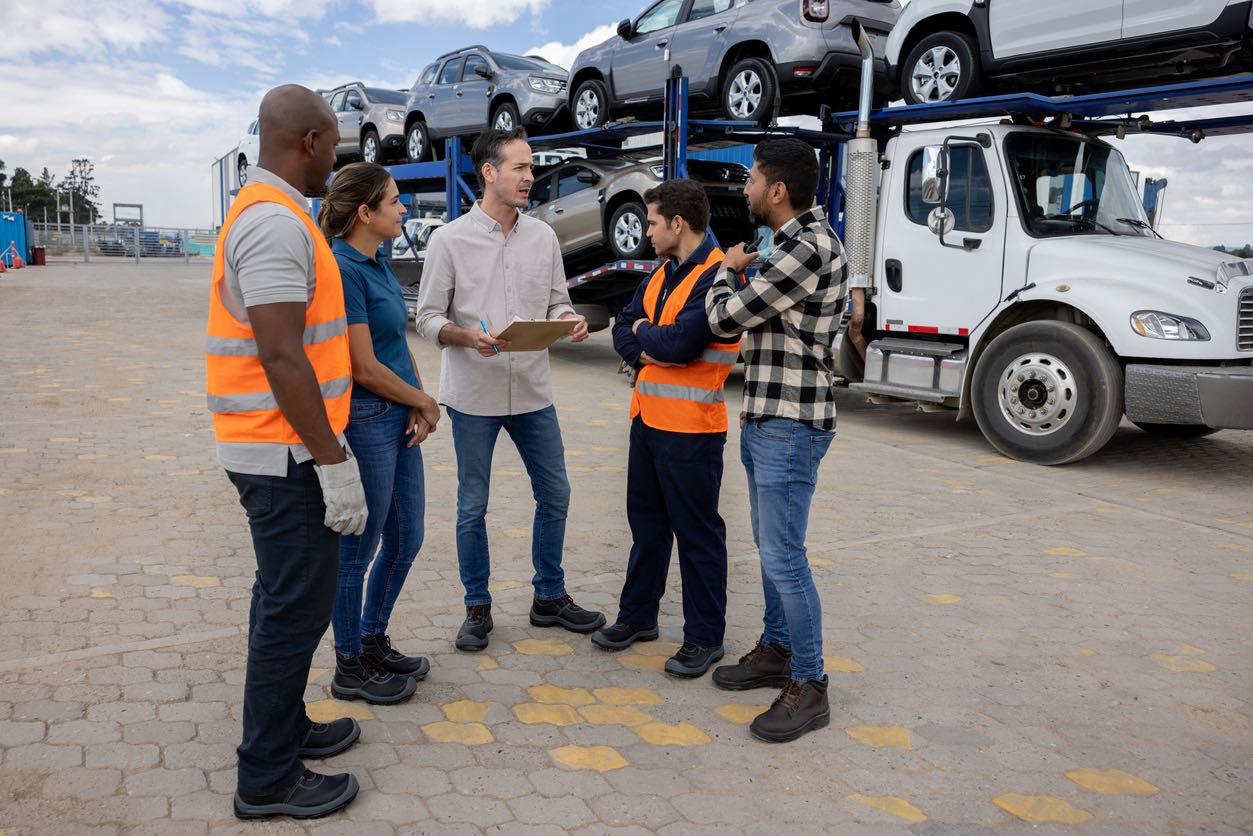 Navigating Car Shipping Hurdles: When Your Employer Might Decline Your Request
Shipping your corporate auto might not always be an option, even though many firms give extensive help. Relocating for employment is a huge move. It's essential to comprehend these exclusions in order to successfully plan your relocation and prevent last-minute surprises. If you are aware of these possible obstacles, you may make backup plans in case they arise for any reason—logistical, financial, or organizational. Let's examine some typical situations in which your employer can refuse to assist with shipping your corporate vehicle.
Replacement Vehicles at the New Location:  Businesses frequently have a fleet of cars stationed at different locations. If the branch or office where you are going to already has an excess of work vehicles, your employer may determine that it would be more economical and efficient to assign you a different vehicle at your new location. This method can do away with the requirement for shipping logistics, saving time and money. But it's crucial to make sure the replacement car is in good working order and fits the needs of your profession.
Short-Distance Relocations:  A major factor in the decision-making process when transporting a car is proximity. If your new job is only a short drive from where you are now employed, the company may consider vehicle shipment to be a needless investment. They could anticipate that you would transport the car yourself to the new address. Even while this can just seem like a small annoyance, you should account for any wear and tear, particularly if you're moving bulky goods or equipment.
Company Policies:  Every business is different, and some may have more stringent standards while others may provide a comprehensive package of advantages for relocation. Certain organizations might not have a standard operating procedure or policy in place when it comes to shipping corporate cars, particularly if internal moves are infrequent. It's imperative that you have early relocation discussions with your human resources department. You may establish realistic expectations and make well-informed relocation decisions if you are familiar with the specifics of your company's relocation package.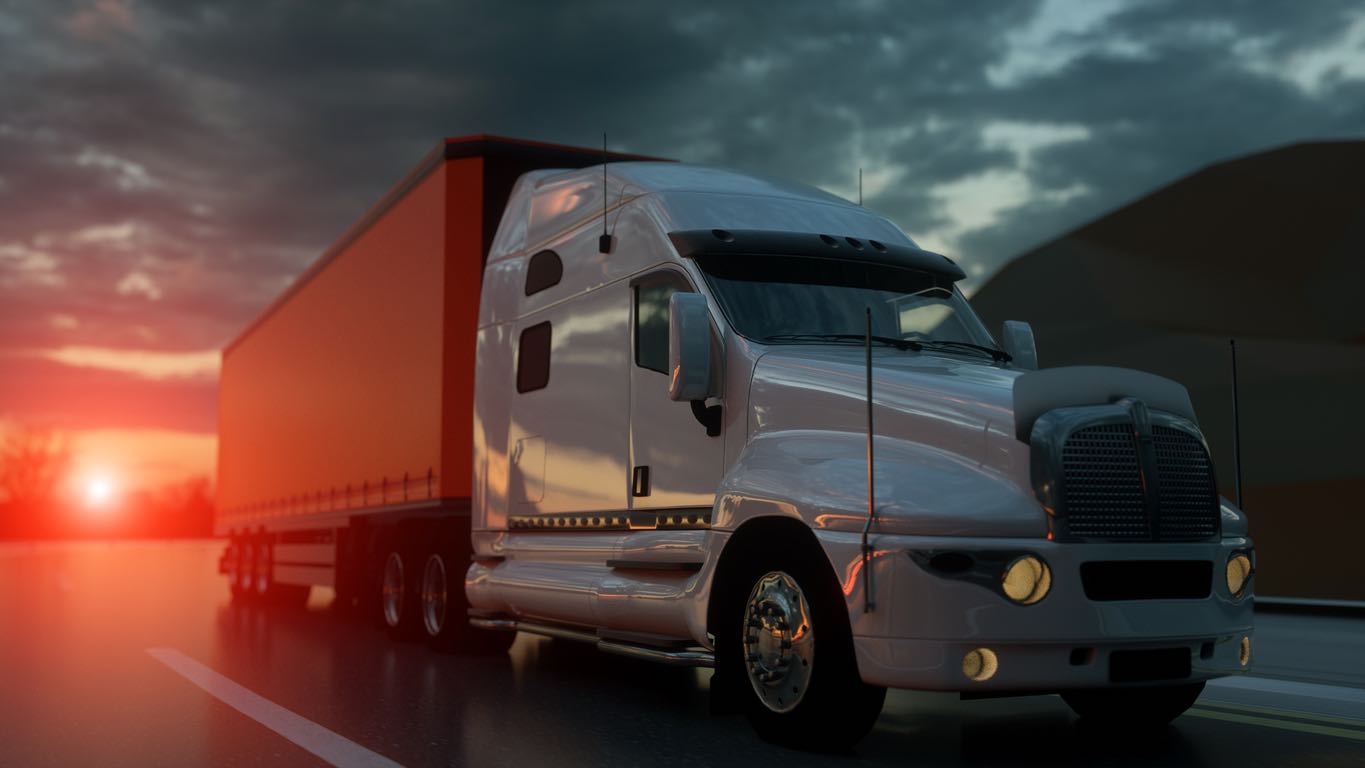 Driving the Relocation Process: Navigating Personal Vehicle Shipments
When it comes to business relocations, personal automobiles frequently provide a special set of opportunities and obstacles. While company-owned vehicles come with their own set of regulations, personal vehicles follow a somewhat different road. Knowing how your car fits into the relocation jigsaw is essential, regardless of whether you use it for business or for personal errands. Businesses now understand how crucial it is to make sure that their workers have a seamless transition, and this frequently includes organizing the logistics of relocating personal automobiles. Now let's examine the specifics of shipping personal cars while moving offices.
Shipping Personal Vehicles with a Professional Purpose:  Many workers use their own car as an efficient means of transportation. They take this vehicle for long-distance business travels as well as customer meetings and site visits. The distinctions between personal and professional relocation are hazy. Even if the car is individually owned, it has a unique status since it is used to carry out work-related tasks. Businesses frequently acknowledge this dual function. Because of this, they may deviate from their fleet's regular operating procedure when it comes to personal automobiles utilized for business. This might entail paying for shipment, giving compensation for related expenditures, or simply giving advice on which car shipping companies are the most reliable. To find out whether advantages apply to you, it's important to speak with the HR or relocation department.
The Perks of Relocating – Shipping Personal Vehicles Outside of Work:  Although moving may be a difficult process, many businesses try to make the transfer easier by providing a number of advantages. Some businesses go above and beyond the standard moving allowances to provide assistance with the transportation of personal vehicles. This can apply to the employee's automobile as well as cars owned by members of their immediate family. Such actions demonstrate the company's dedication to making sure that their workers have a smooth transition. Reaching out to your HR department is often a smart idea if you're unaware of such perks. They are able to clarify what is and is not covered. Recall that employers cherish their staff members, and you may discover that they will do all within their power to make your move as seamless as possible.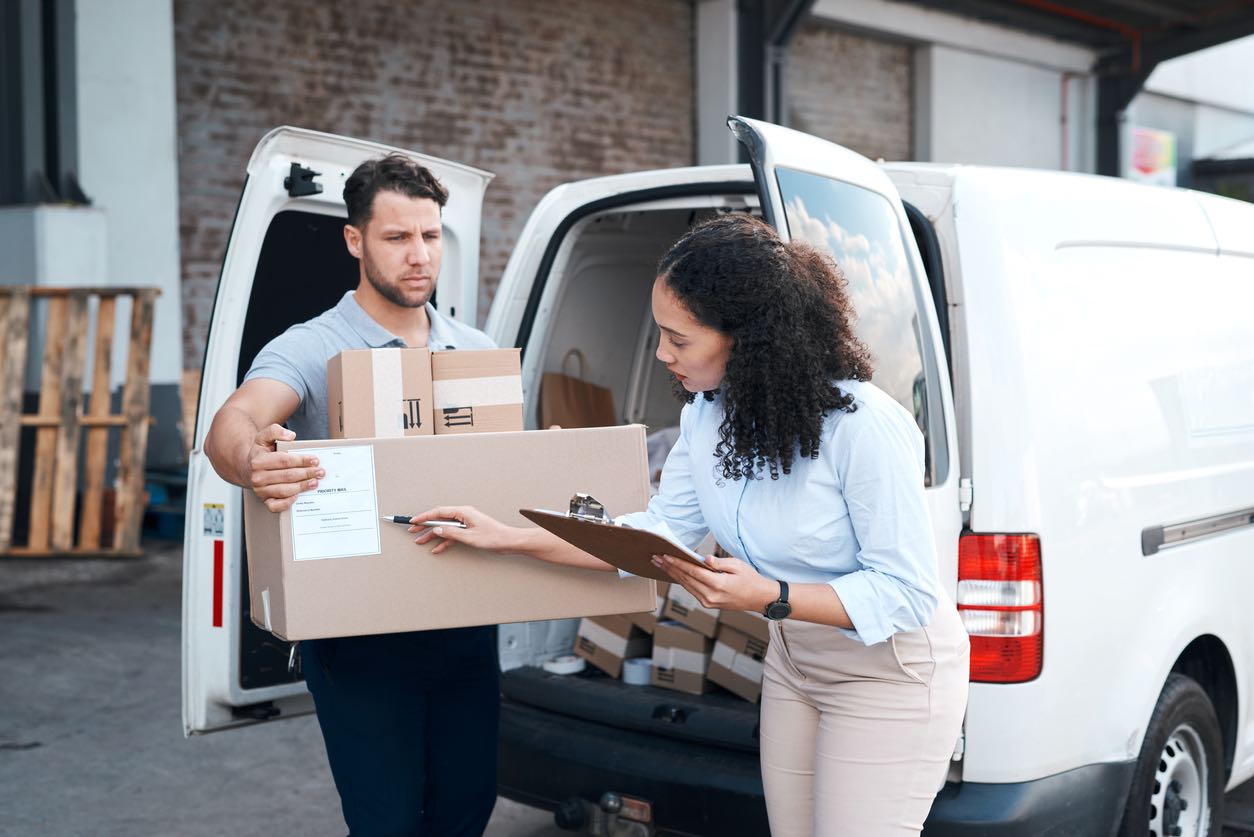 Maximizing Your Company's Vehicle Shipping Connections
Knowing the ins and outs of car shipping may make a big difference in the big world of corporate moves. Companies frequently collaborate with movers and vehicle shipping companies in an effort to provide smooth transitions for their staff. These partnerships are intended to reduce the strain and difficulties that come with moving cars. However, what does this entail for the worker? And how does one handle any obstacles that may arise along the way? Let's examine more closely at the nuances of using employer partnerships to ship cars.
Harnessing Established Ties with Moving Companies:  Numerous businesses are aware of the logistical difficulties associated with moving and actively look for solutions. They therefore frequently form lasting relationships with trustworthy vehicle transport companies or movers. For employees, this signifies a hassle-free experience. You may take use of these pre-existing relationships rather than entering into the exhausting process of investigating and screening possible shippers. The reputable companies your employer works with certainly provide dependable services that guarantee your corporate car gets where it's going quickly and safely.
Navigating the Waters of Shipping Delays and Personal Preferences:  Even the best-laid plans might encounter unanticipated delays. Perhaps the shipping provider chosen by your company is experiencing a backlog, or maybe there's a mismatch between their schedule and yours. It's crucial to communicate in these situations. Take your complaints to your logistics or HR department. Since many businesses place a high priority on employee happiness, they may be willing to allow you to choose a different shipping partner that better fits your schedule. Relocation may be made easier with a little bit of adaptability and honest communication.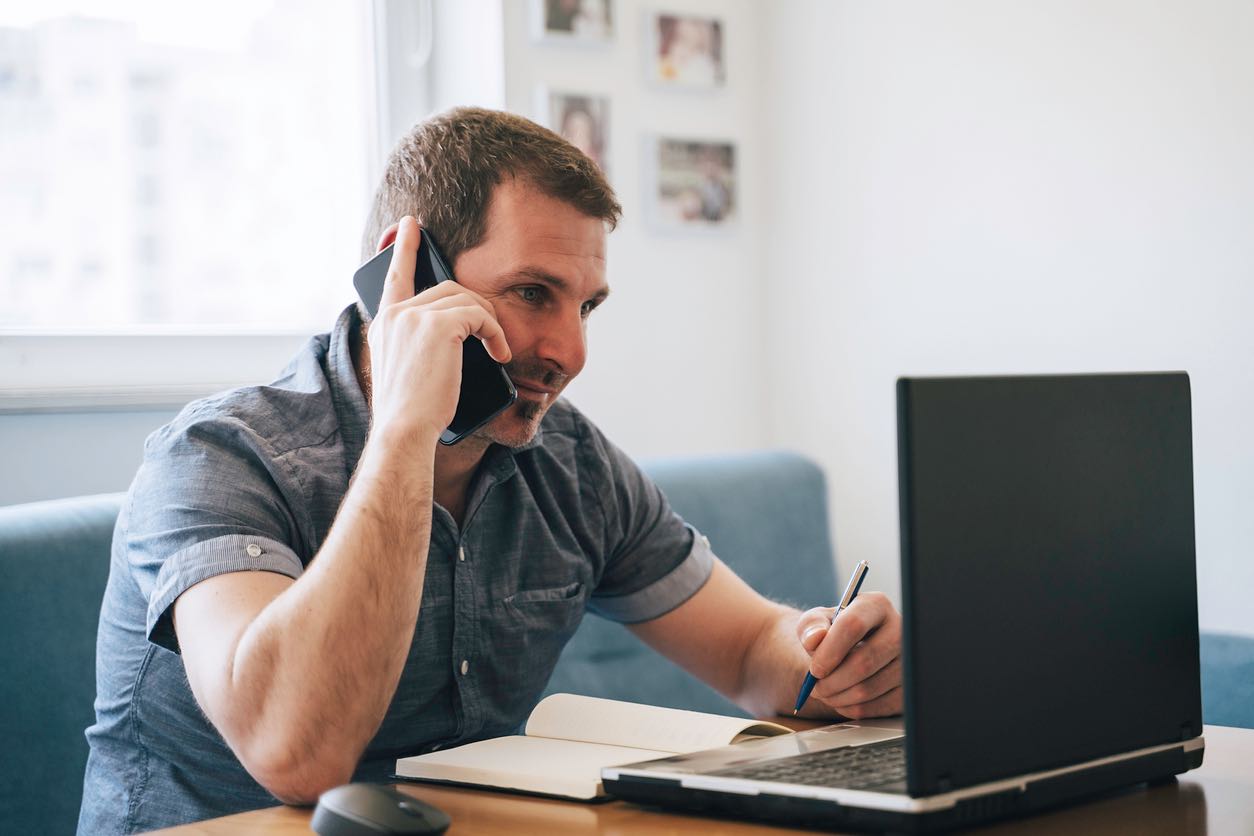 Your Ultimate Guide to Stress-Free Vehicle Relocation with Ship A Car, Inc.
Relocating has its share of difficulties, particularly when it's for employment. Moving a work car might be a logistical challenge amidst the many other chores involved. However, with the right knowledge and approach, this process can be streamlined. It's critical to be in constant contact with your HR department and to be well-versed in your company's auto shipping rules. By staying informed and proactive, you can ensure that everything goes smoothly, making your relocation experience less overwhelming and more manageable.
In the car shipping industry, Ship A Car, Inc. is more than simply a name—it's a symbol of dependability and trustworthiness. They provide a wide range of customized car shipping services to accommodate the demands of employees on the move. Ship A Car, Inc. has solidified its position as a frontrunner in the transportation sector with an A+ rating from the Better Business Bureau and more than ten years of practical expertise. Whether your vehicle is a corporate asset or a personal vehicle, they will handle it with the highest care and expertise as part of their dedication to quality in every shipment.
With the greatest right at your fingertips, why settle for anything less? For your car transportation needs, selecting Ship A Car is a decision that will give you some peace of mind. Their unmatched knowledge and commitment to client satisfaction ensures that your vehicle will arrive at its destination in perfect condition. If you're on the brink of a relocation and are pondering over the best way to transport your vehicle, look no further. Give the best in the business, Ship A Car, Inc., a call at (866) 821-4555 to start your hassle-free auto shipping adventure.
FAQs
If I have to move for my job, is it possible to ship the corporate car?

 

When moving, the answer is yes, you may transport your corporate car in the vast majority of circumstances. On the other hand, authorization from your employer is required, and it's possible that the company will pay for the shipping charges.
Does my employer provide reimbursement for the car shipping of my own vehicle?

 

It varies from company to company. If you use your personal car for work-related responsibilities, there is a possibility that your employer will cover the expense of transporting it. It is essential to verify with your organization's human resources department.
When it comes to my requirements for shipping a car, why should I go with Ship A Car, Inc.?

 

Ship A Car is well-known for providing services that are dependable and of the highest quality. They will ship your vehicle in a secure manner from any area in the United States straight to your front door.