What You Need to Know When Transporting New and Used Horse Trailers
Before your horse trailer is picked up, the very first thing you want to do is prepare it! To begin, check your trailer for any pre-existing damage:
Clean your trailer thoroughly.
Note any chips, dings, scratches or other outside damages.
Write down if there is mechanical issues or problems.
Take multiple photos of your trailer from several angles (front, back, left side and right side), along with detail shots of existing damage.
Date all records, and show them to the driver when they arrive.
How to Inspect Your Trailer for Roadworthy Transport
Make sure your trailer is in good working condition. If it is not in working condition, please advise your Ship A Car Transport Coordinator when booking your order. Fix any and all mechanical problems before the transport and write down any special operating instructions. Keep in mind SAC will not be able to inspect the trailer prior to the drivers departure therefore it is important that you inspect the trailer thoroughly.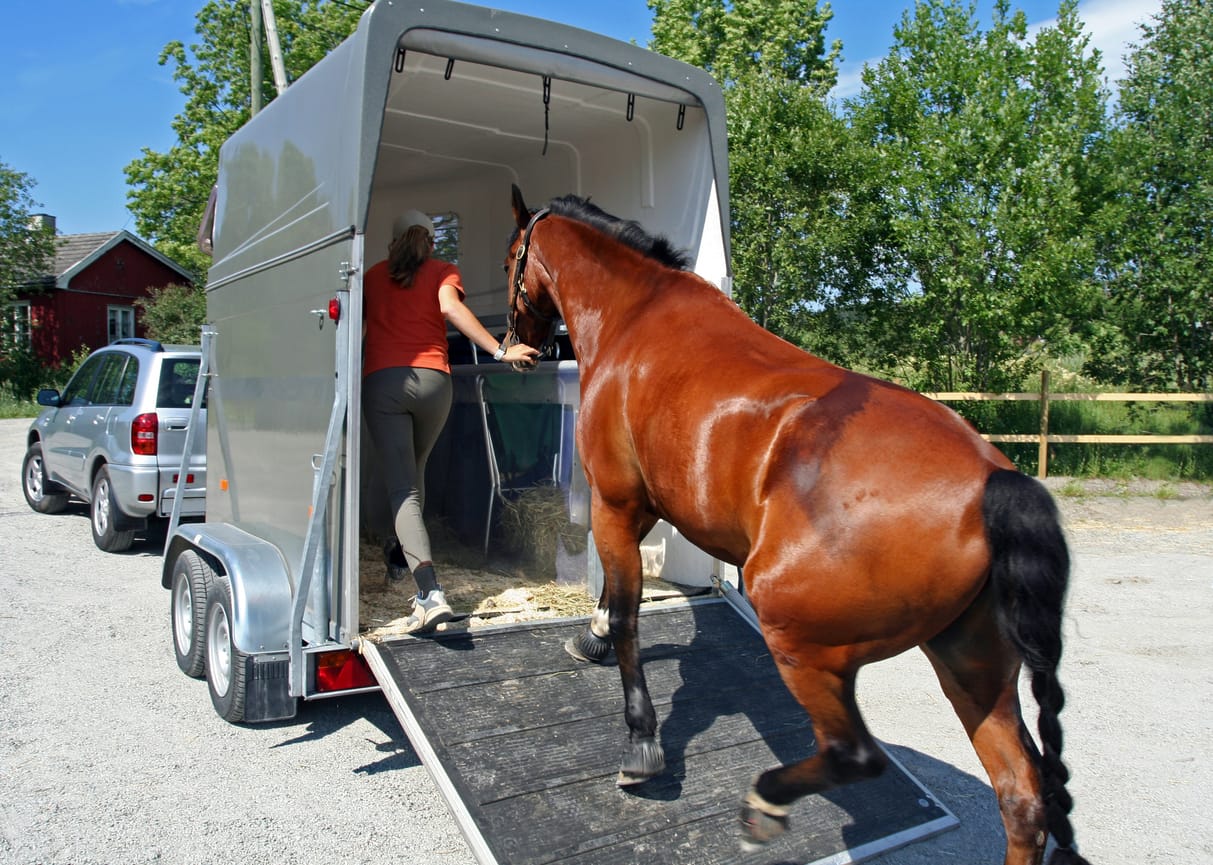 For successful trailer transportation:
Check tires for wear, be sure the tread is sufficient.
Proper tire inflation and pressure.
There should not be any bubbles, dry rot, cracks, or gouges in the rubber.
If the tires are dry rotted, replace them. Old tires are tired, so replace them and avoid a costly and dangerous blowout. A spare tire also requires:
Remove wheels and hubs.
Inspect hubs for wear and rough surfaces, turn drums if necessary.
Service or replace the wheel bearings. 
Pick up
Each driver will carefully inspect your trailer before hooking it up to their vehicle. Photos will be taken and notes will be written detailing any damage observed. Any damages you have found should be shown to the driver prior and notated on the bill of lading. Your cooperation is appreciated.
Delivery
Once your trailer is delivered and not hooked up to our vehicle anymore, the driver will thoroughly inspect your trailer again. Photos and notes will be taken again, detailing any damage that was not documented during the first inspection.  Making sure all notes are on the bill of lading and taking a copy for your records is key.
If you need a safe, reliable and personable company to move your horse trailer give us a call at
Ship A Car Inc.
We make transporting your horse trailer easy and worry free. Contact us at
(866)-821-4555
to speak with a transport coordinator.