First, a short definition: "Heavy haul" is used to describe transporting a very large and wide load. In addition to the boats, trucks, trailers and equipment mentioned above, heavy haul transport is used to ship extremely large manufacturing equipment, large underground pipes, steel beams, lumber, etc.  In general, heavy haul loads are greater than a state's/county's/city's road-legal dimensions of an object (its width, height, length, and weight).
To paraphrase actor Roy Scheider in Jaws, when it comes to heavy haul loads, you're gonna need a bigger truck. And special permits. And special handling. Plenty of additional, special handling.
Why special permits? Because your load may not be able to travel everywhere due to its size. Not all roads in the U.S. can handle large trucks and their trailers due not only to a load's weight, but also to the trailer's size: steep, winding roads and big, heavy loads do not make a good relationship.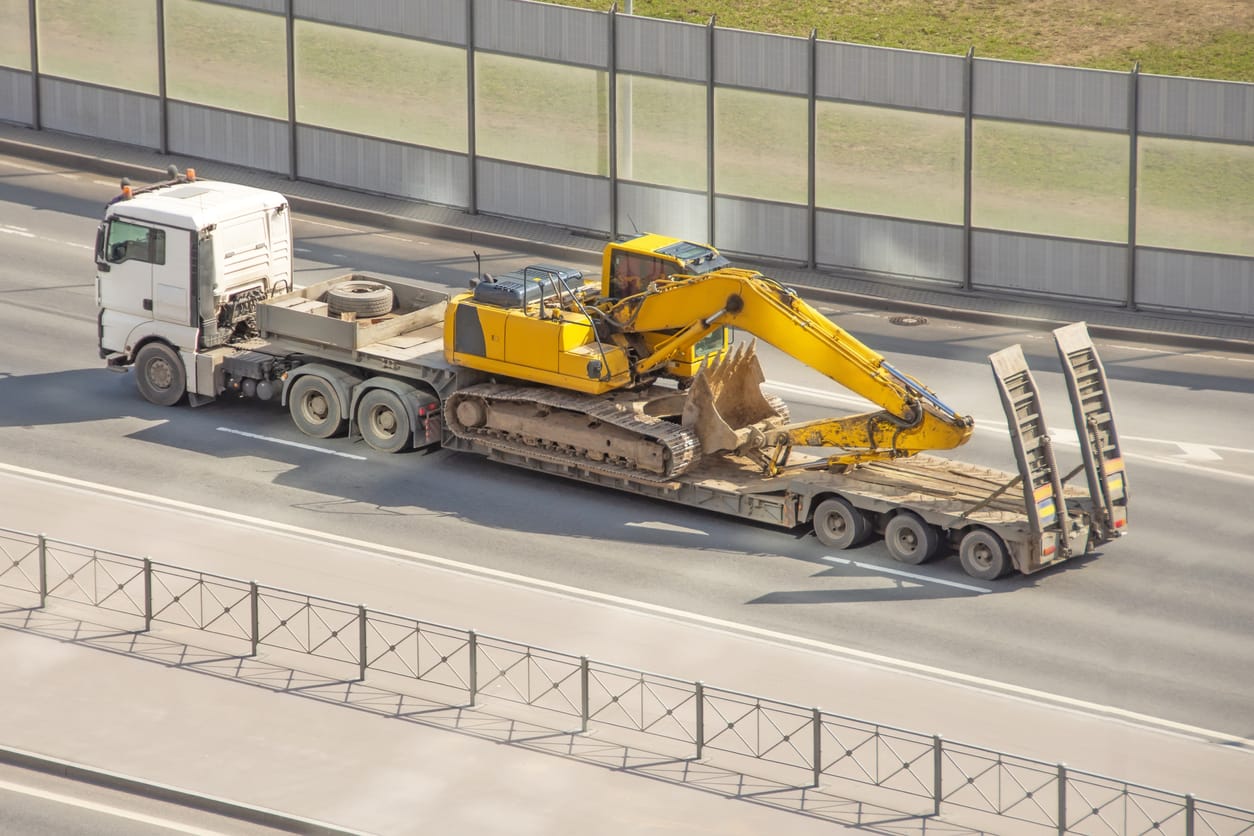 Hence the special permits, the special handling. And, of course, the need to engage the services of a transport company that has experience in heavy hauls.
Every state has its own definition of what constitutes heavy and oversized, but in general, if cargo exceeds the following, its heavy haul:
Gross weight 80K pounds (40 tons)
Length of 48-53 feet
Width of 8.6 feet
Height of 13.6 feet
What's more, Federal law has limits on the total weight that can be carried by any axle. These limits are:
12,000 pounds for steering axles
20,000 pounds for single axles
34,000 pounds for tandem as well as drive axles
If your cargo exceeds these restrictions, you may need to find transport equipment with additional axles to carry the additional weight. You also may need to make arrangements for support vehicles to accompany the load on the road. Such support vehicles could include chase and pilot cars, even what is called bucket trucks that move overhead cables.
Our best advice? As soon as you know that you need a heavy haul shipped, start contacting transport companies because you will be working very closely (this close) with them for weeks or months as you and they work out the equipment and permits needed.
Your best bet is to hire a trustworthy broker who will do the work of hiring the right hauling company, arranging for permits, any needed support vehicles, finding the right size truck and trailer to carry the load, working to figure out the best transport routes, and so on.
Understand that navigating and arranging all the different parts that go into a heavy haul can take a while before your cargo is even loaded onto the transport trailer.
Let's Talk Permits
The permitting process itself is perhaps the most complicated process of a heavy haul. This is because permits tend to be issued on a per-shipment basis. What's more, some hauls may need city, county and state permits for each city/county/state through which the shipment will travel.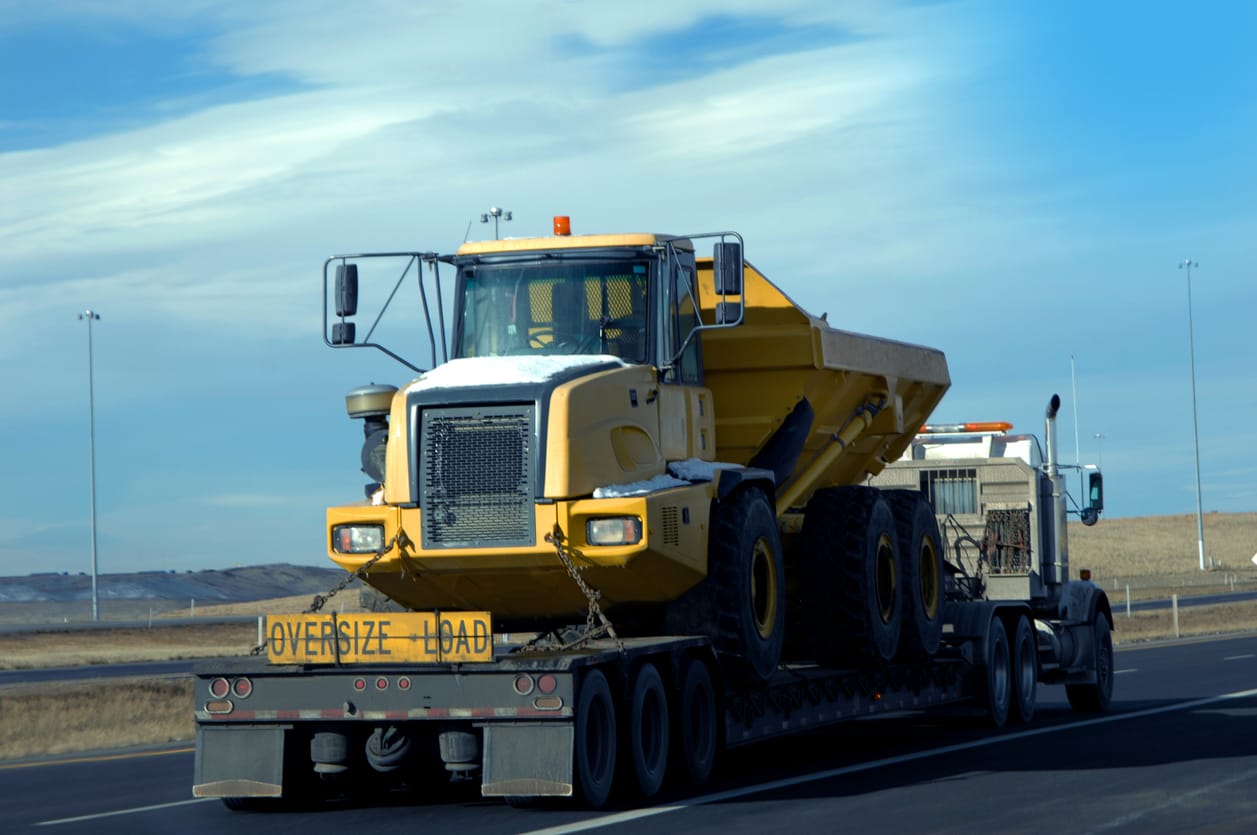 In addition, some states give permits that actually define the amount of time a heavy haul can travel within the state (typically three to five days), during what time of year, and if it can move on holidays or even on the weekend. (We wish we were joking.) Some permits even outline the times of day the shipment can move along the state's/county's/city's roadways. What's more, different types of loads may require their own specific permit.
Your shipment also will no doubt need "oversized load" banners to place on the front and back of the truck/trailer hauling the cargo, as well as fluorescent red or orange flags that go on the outside corners of the hauling vehicle. Some states also require that the trucks have rotating yellow LED lights.
We've no doubt that you can see how important it is to hire a carrier who understands all the minutiae of a heavy haul and can make the incredibly detailed arrangements without breaking much of a sweat, all the while ensuring that all of a  haul's many moving parts come together seamlessly and at the proper times.
That's why we hope you'll contact us here at Ship A Car, Inc. We've helped thousands of people and companies alike move all sizes, shapes and kinds of vehicles and heavy equipment – from a moped to a construction crane. We've earned an "A+" rating from the Better Business Bureau and consistent 5-star reviews from our customers.
Call us at 866-821-4555 to speak with an experienced freight transport coordinator to discuss your upcoming heavy haul transport.