The Great American Road Trip: A Journey of Freedom and Adventure
The American mentality has always been captivated by the freedom of the open road. The United States provides an array of landscapes just waiting to be seen, from the huge expanses of the Great Plains to the meandering coastline pathways of the Pacific Northwest. In addition to covering geographical distances, the traditional American road trip is a voyage of adventure, independence, and self-discovery. It's a chance to escape the routine, discover new things, and make priceless memories with those you love.
Nevertheless, the vehicle you decide to take with you may frequently make or break the success of such an adventure. More sustainable solutions are replacing the classic gas-guzzling road trip vehicles as people grow more environmentally concerned and as gas costs rise. Once considered novelty cars, hybrid and electric cars are now popular alternatives for many road trippers. These contemporary wonders offer substantial fuel cost reductions in addition to lowering our carbon impact. We go deep into the top cars of 2023 that are sure to improve your road trip experience, with a focus on comfort, safety, and optimal fuel economy, in the guide that follows.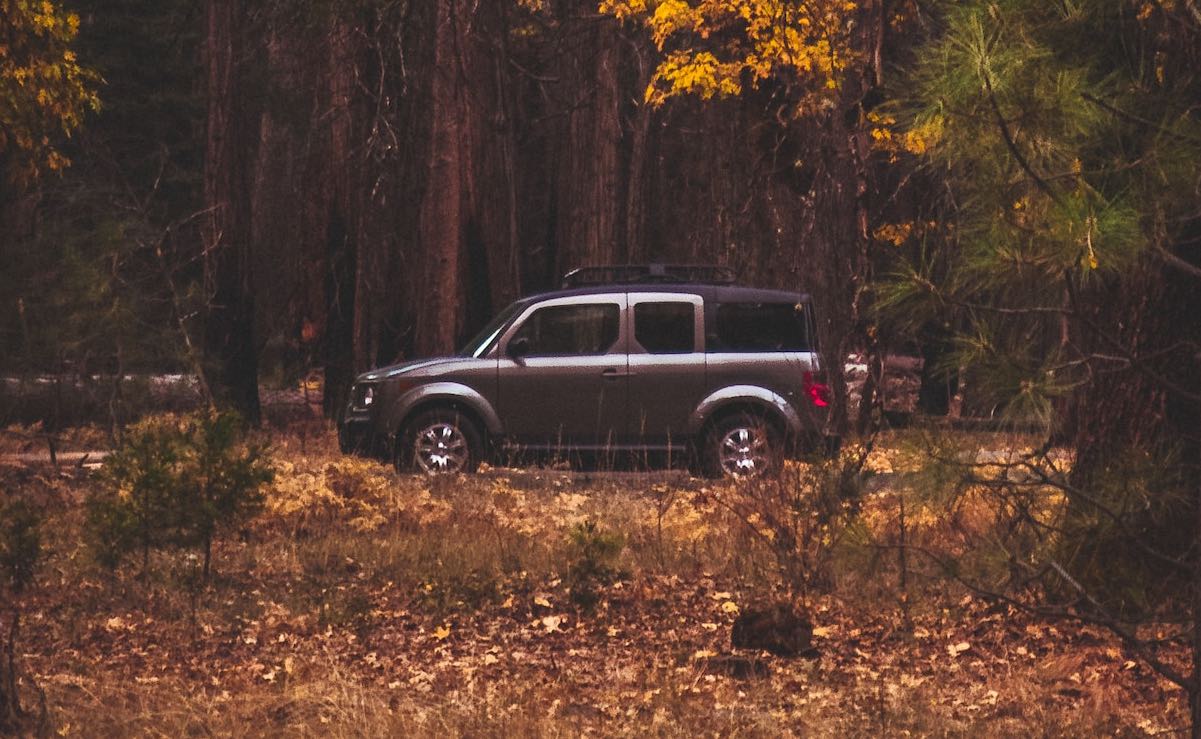 The Ultimate Family Road-Tripper: 2022 Honda Odyssey
The 2022 Honda Odyssey is a demonstration of Honda's dedication to providing unmatched family-friendly features, comfort, and safety—it's not just another minivan. The Odyssey's design skillfully combines elegance and functionality for the modern family. Regardless of whether you're organizing a weekend escape or a cross-country journey, this car is sure to improve your travel experience. Its cutting-edge technologies and creative design guarantee a secure, comfortable, and enjoyable ride on every trip.
Unmatched Space and Comfort: Traveler comfort is given top priority in the Honda Odyssey's design. Its roomy interior is a peaceful sanctuary, particularly in the second and third seats. With the Odyssey, every passenger—from the front to the back—enjoys roomy and comfortable seating—whether you're traveling short distances or across the nation. The generous headroom and legroom make even lengthy travels feel less stressful.
Cutting-Edge Features for Modern Families: Honda's exclusive Magic Slide seats, which revolutionize interior car configurations, are included on the Odyssey. With only a few simple adjustments, these seats may be arranged in a variety of ways to maximize convenience and space. Not only that, but the Odyssey's interior is made to filter out as much outside noise as possible, making for a quiet ride. When you combine that with the excellent entertainment options, you have a car that offers both leisure and amusement in equal measure.
Prioritizing Safety on Every Journey: The Odyssey continues Honda's tradition of leading the world in auto safety. Not only do features like adaptive cruise control make driving more convenient, but they also greatly increase safety, especially on lengthy trips. With a fuel economy of 19 city/28 highway, the car's outstanding performance guarantees that you may travel long distances without stopping often, resulting in more inexpensive and efficient travels. Peace of mind is a given while traveling with the Odyssey, regardless of the route or destination.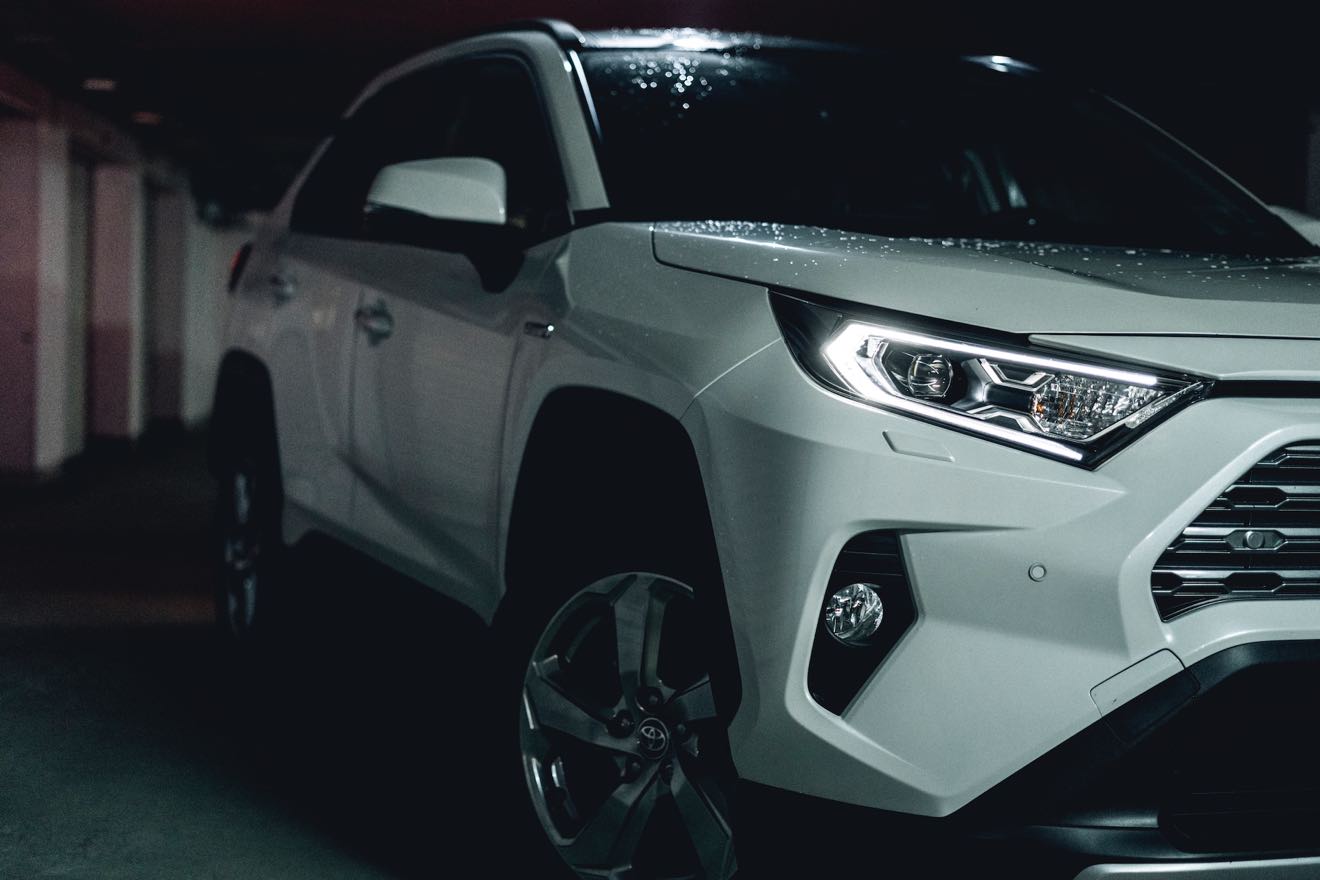 The 2022 Toyota RAV4 Hybrid: Redefining Hybrid Excellence
The 2022 Toyota RAV4 Hybrid, which seamlessly combines power and efficiency, is a monument to the developments in automotive technology. Toyota has adopted a forward-thinking approach by introducing a car that not only meets but surpasses global transportation standards. The RAV4 Hybrid is a statement more than merely a vehicle. It conveys a tale of creativity, environmental stewardship, and unwavering performance. We'll go into more detail about what makes this car a great option for your upcoming road trip in this section.
The Evolution of Hybrids: The days when hybrid cars were considered to be only lab experiments are long gone. A great illustration of how far hybrid technology has advanced since the Prius was introduced is the RAV4 Hybrid. Toyota has always pushed the envelope, and the RAV4 Hybrid is a car that combines performance and efficiency for the best of both worlds.
Unparalleled Performance: The RAV4 Hybrid is powered by a powerful 2.5-liter engine that is well matched with an electric motor. With a respectable 219 horsepower, this dynamic pair guarantees the driver will always have power available. A responsive and thrilling driving experience is what the RAV4 Hybrid delivers, whether you're speeding down the freeway or negotiating local streets.
State-of-the-Art Tech and Safety: Regarding technology, the RAV4 Hybrid doesn't cut corners. Even the cheapest variant has a sharp 7.0-inch screen, but upgrades are easily obtained for users who want a more engaging experience. Toyota places a high priority on safety, which is seen by the features available. With features like adaptive cruise control and lane departure alerts, the RAV4 Hybrid makes sure that every trip is safe. Its outstanding fuel efficiency—41 mpg in the city and 38 mpg on the interstate—further solidifies its standing as a top pick for environmentally conscientious travelers.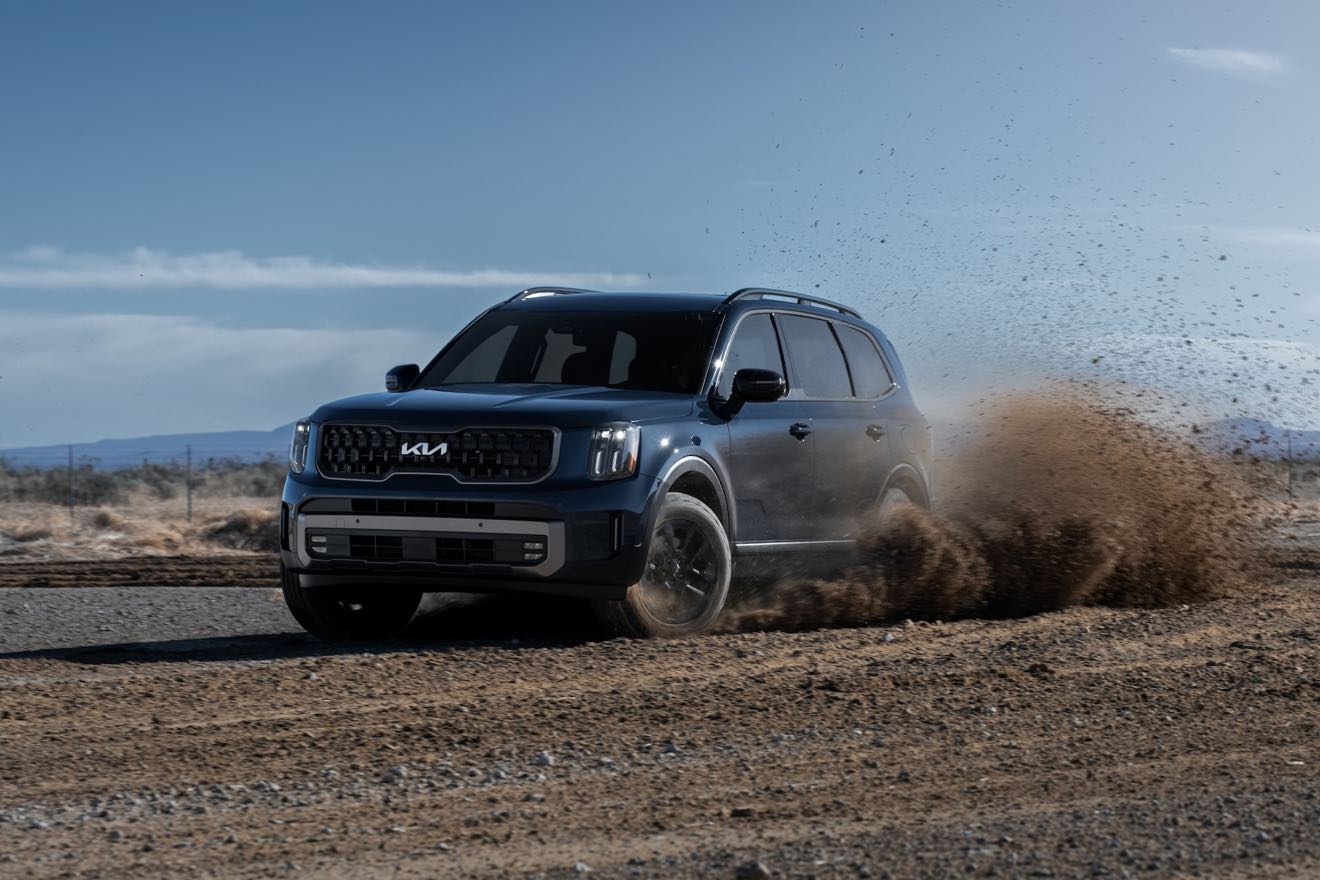 Discover the Ultimate Road Trip SUV: The 2022 Kia Telluride
The 2022 Kia Telluride is a monument to contemporary automotive engineering that flawlessly combines elegance and utility. It's not just another SUV. Constructed with road trippers in mind, this car stands out in the congested SUV market because to its unique combination of comfort, cutting-edge technology, and safety features. Whether you're heading out on a weekend trip or a cross-country expedition, the Kia Telluride is certain to improve your driving experience and make every trip just as enjoyable as the destination.
Top of its Class: The three-row SUV market has seen a rapid surge in the popularity of the Kia Telluride. It's a great option for adventure seekers because of its roomy interior and strong performance. The Telluride makes sure that everyone travels in luxury and style, whether you're traveling with friends or family. This makes the long hours spent driving enjoyable rather than taxing.
Advanced Features for the Modern Driver: Modern driver aid systems abound in the Kia Telluride, which has an aesthetically pleasing exterior. Driver drowsiness monitoring serves as an additional pair of eyes and lets you know when it's time for a rest. Furthermore, for a safer and smoother ride, active cruise control not only keeps your speed at that setting but also modifies it in response to oncoming traffic.
Entertainment and Comfort at Its Best: The Kia Telluride provides the enjoyment that is needed on long road trips. Its 10.25-inch touchscreen, which provides clear images and an easy-to-use interface, is the main attraction. Six USB ports are dispersed around the car so that everyone can have their gadgets ready and charged. But the Telluride isn't only about technology—its seats are made to be as comfortable as possible. The ride will be as enjoyable as the destination, whether you're driving or just relaxing in the back.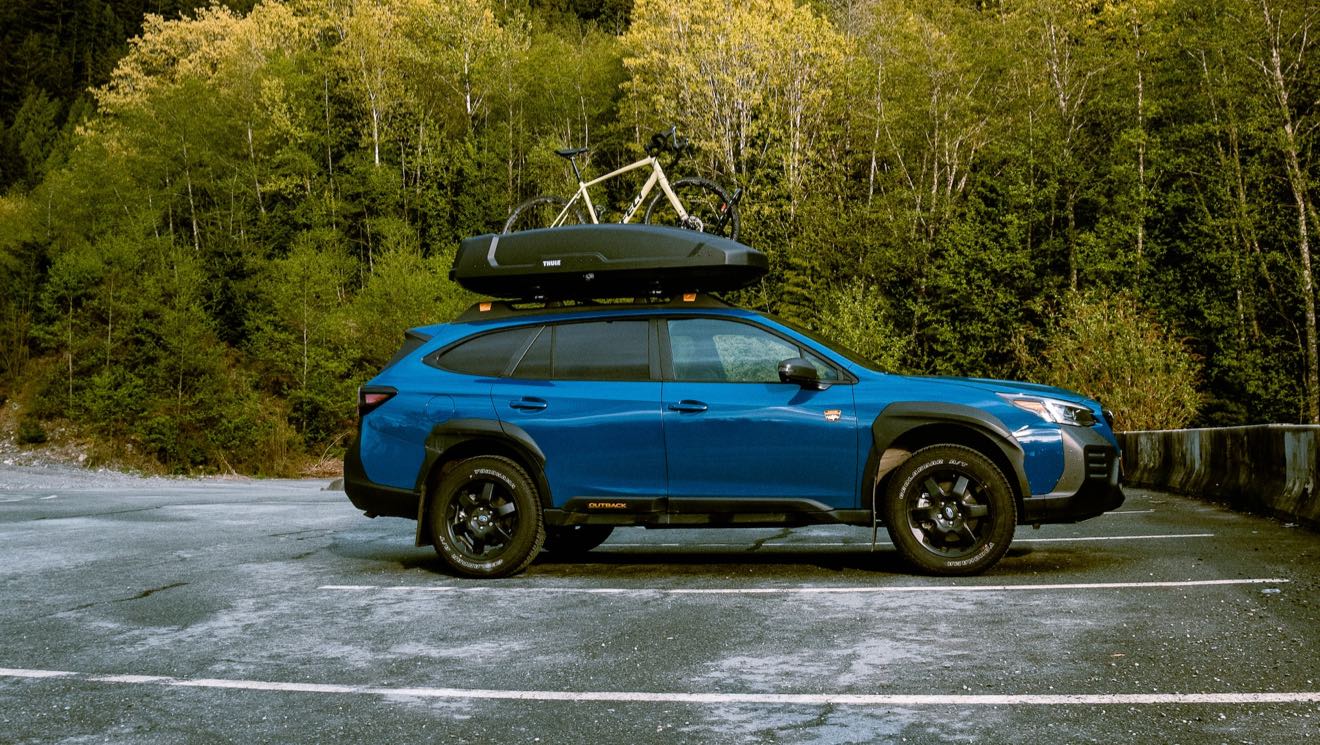 The Ultimate Road Trip Companion: The 2022 Subaru Outback
The 2022 Subaru Outback is a shining example for those who love outdoor adventures since it provides the ideal balance of refinement and toughness. This car was created with the spirit of adventure in mind, and for those who dare to go off the usual route, it serves as a reliable friend in addition to a mode of transportation. Well-deserved, its moniker as the "swiss army knife of vehicles" reflects its flawless integration of performance, aesthetics, and usefulness. A driving experience that is unmatched is what the Subaru Outback guarantees, whether you're traveling on rugged terrain or through city streets. We'll go into more detail about what makes this car the best option for explorers in this section.
Versatility Beyond Compare: The appellation "swiss army knife of vehicles" for the Subaru Outback is not hyperbole. This car has been painstakingly designed to meet the various demands of road travelers. The Outback's versatility guarantees that you can go across any terrain with assurance and ease, whether you're traveling to a remote beach or a hilly route.
Built for the Great Outdoors: The Outback doesn't just talk the talk; it walks the walk. It is equipped with standard All-Wheel Drive (AWD), which ensures stability even in difficult situations and offers excellent traction. For those who never travel light, the spacious cargo area is a blessing, holding anything from surfboards to camping equipment. Additionally, the optional turbocharged engine guarantees thrilling performance for individuals who can't get enough power.
The Wilderness Model – A Class Apart: For individuals who take their outdoor adventures seriously, the Outback Wilderness model is an absolute dream. Its remarkable 9.5 inches of ground clearance and easy-to-maneuver design make navigating obstacles a breeze, even on tough terrain.
Fuel Efficiency that Impresses: The Outback maintains its fuel economy despite being all about performance and power. With an impressive fuel economy of 26 mpg in the city and 33 mpg on the highway, you can travel long distances without having to make numerous stops, which makes the trip more comfortable and pleasurable.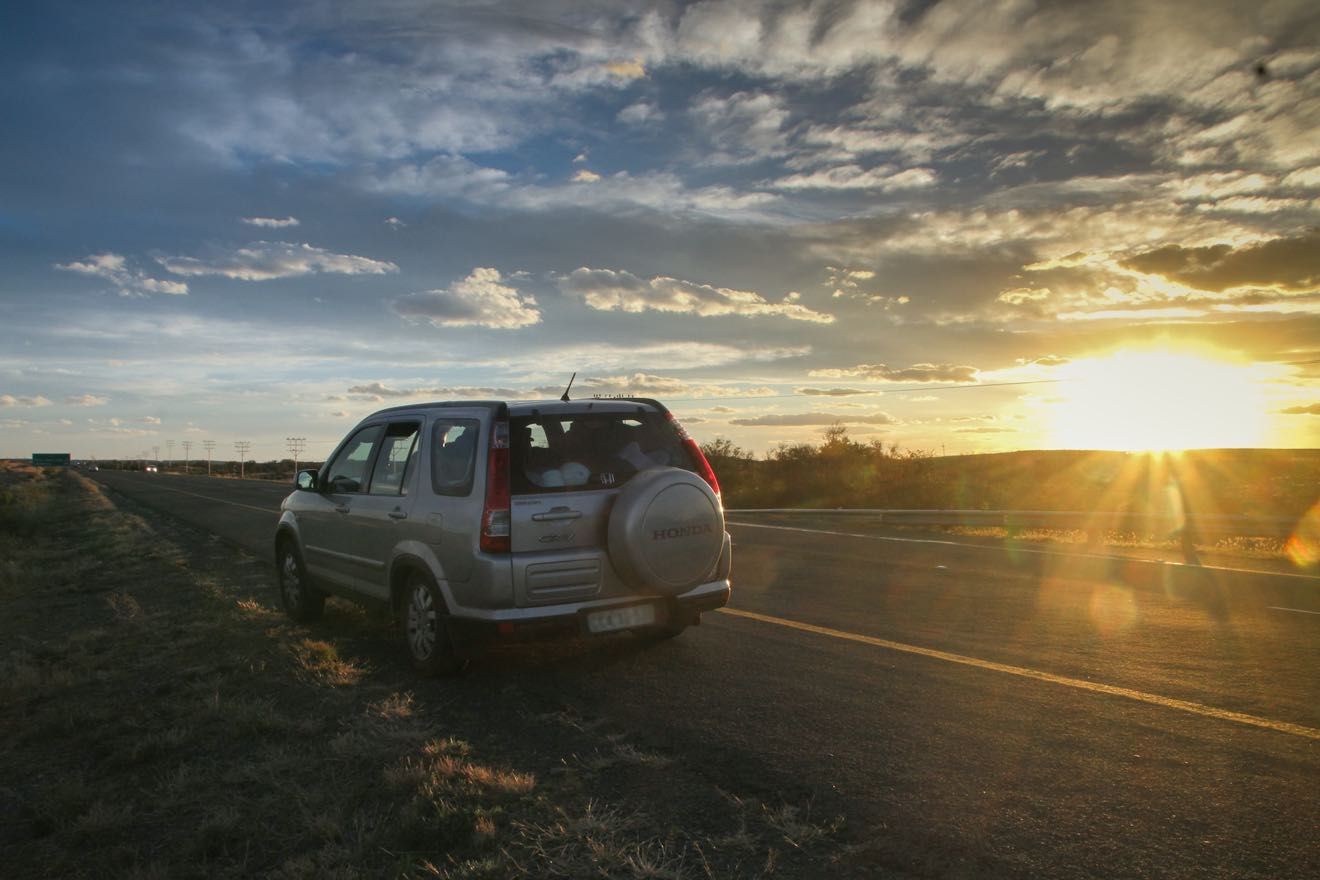 The 2022 Honda Ridgeline: The Ultimate Road Trip Pickup
It's possible that a pickup truck may not immediately spring to mind when someone is considering the perfect car for a road trip. But the Honda Ridgeline 2022 is here to refute that idea. The Ridgeline is reinventing what it means to go on a road trip in style by fusing the tough utility of a truck with the comfort and luxury of an SUV. It stands out in a competitive market because to its distinctive features and design, which guarantee both functionality and a driving experience that will never be forgotten.
More Than Just a Workhorse: The myth that pickup trucks are only meant for heavy lifting and labor-intensive jobs is broken by the Honda Ridgeline. It still has the durability that one would expect from a truck, but it also has the luxurious comforts usually found in premium SUVs. Because of its dual nature, the Ridgeline is reliable whether you're driving down the highway or lugging camping equipment.
Journey in Comfort: The unibody design of the Ridgeline is one of its most notable features. A smoother and more car-like ride is guaranteed by the Ridgeline's unibody construction, in contrast to most trucks, which are body-on-frame models. When traveling long distances and comfort is of the utmost importance, this is very helpful in making sure that the driver and passengers arrive at their destination feeling rejuvenated.
Power and Performance: The Ridgeline's 3.5-liter V-6 engine, which produces 280 horsepower, guarantees a pleasant and exhilarating drive. In addition to offering quick acceleration, this strong engine guarantees that the Ridgeline can easily navigate a range of terrains. Furthermore, the Ridgeline's 5000-pound towing capability guarantees that it can handle the work for those wishing to tow boats or trailers.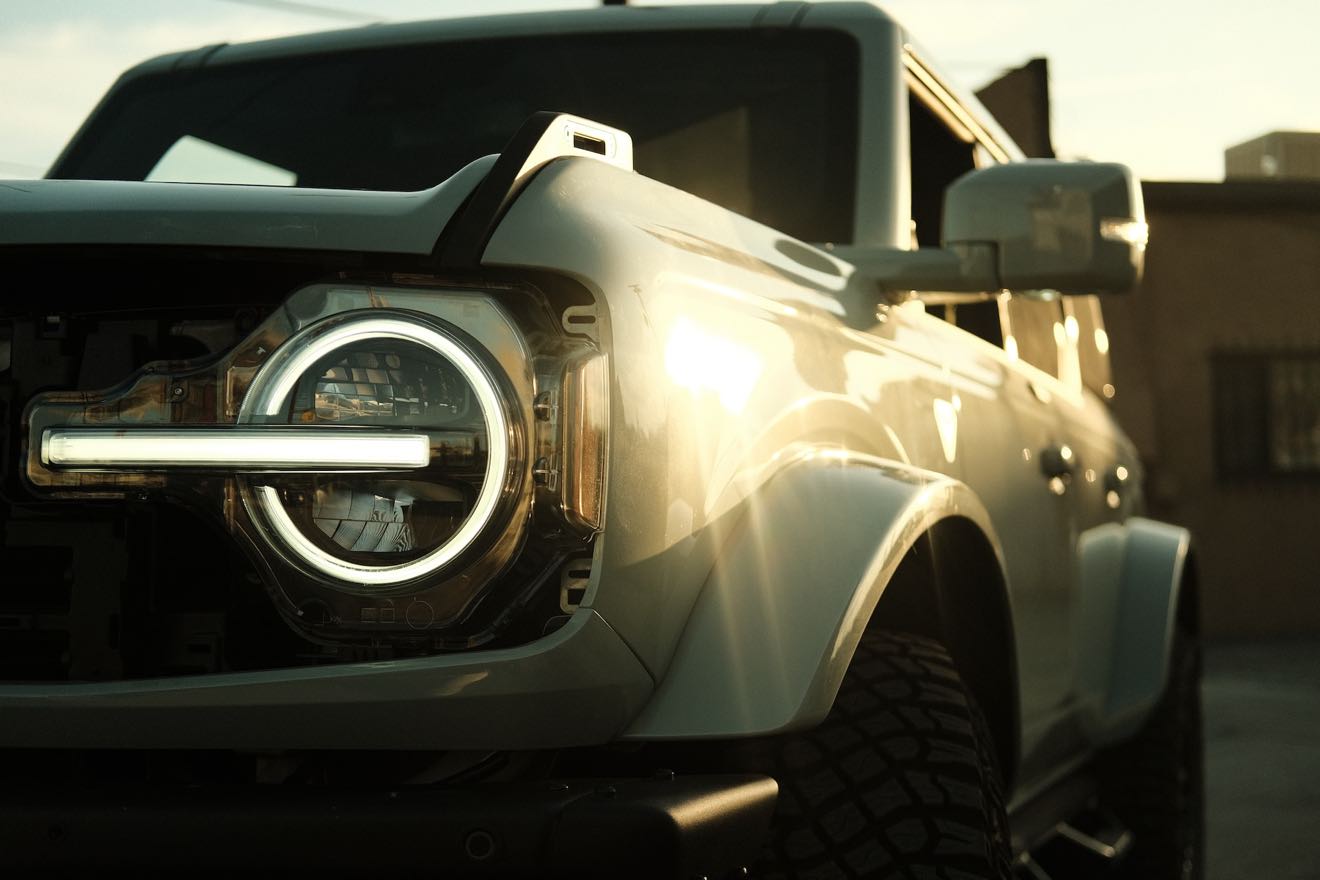 The Ford Bronco Sport 2022: A Legendary Comeback Stealing the Spotlight
The announcement of Ford's Bronco Sport's reintroduction sent the automotive industry into a frenzy of enthusiasm. This legendary car was making a spectacular comeback. It had made a lasting impression on the annals of automotive history. Both fans and detractors anxiously anticipated the release of the 2022 Ford Bronco Sport, and they were not disappointed. Blending cutting-edge technology with its iconic design, it offers a driving experience that is unmatched. Whether you live in a city or go off-road, the Bronco Sport is built to dazzle.
A Market Sensation: There was a lot of excitement and praise when the Ford Bronco Sport was announced to be returning. Its comeback demonstrated Ford's dedication to bringing back and improving classics rather than merely being a nostalgic gesture. The 2022 model is a hit in the car industry because it expertly combines the tough allure of its forebears with modern innovations.
Performance and Economy: The Ford Bronco Sport is a formidable vehicle on wheels that is more than simply attractive. Designed to deliver optimal performance in urban landscapes and challenging terrains alike, its versatility is commendable. Furthermore, it guarantees that you get the most out of every gallon thanks to a basic engine that achieves 25 mpg in the city and 28 mpg on the highway, making it a cost-effective option for those lengthy road trips.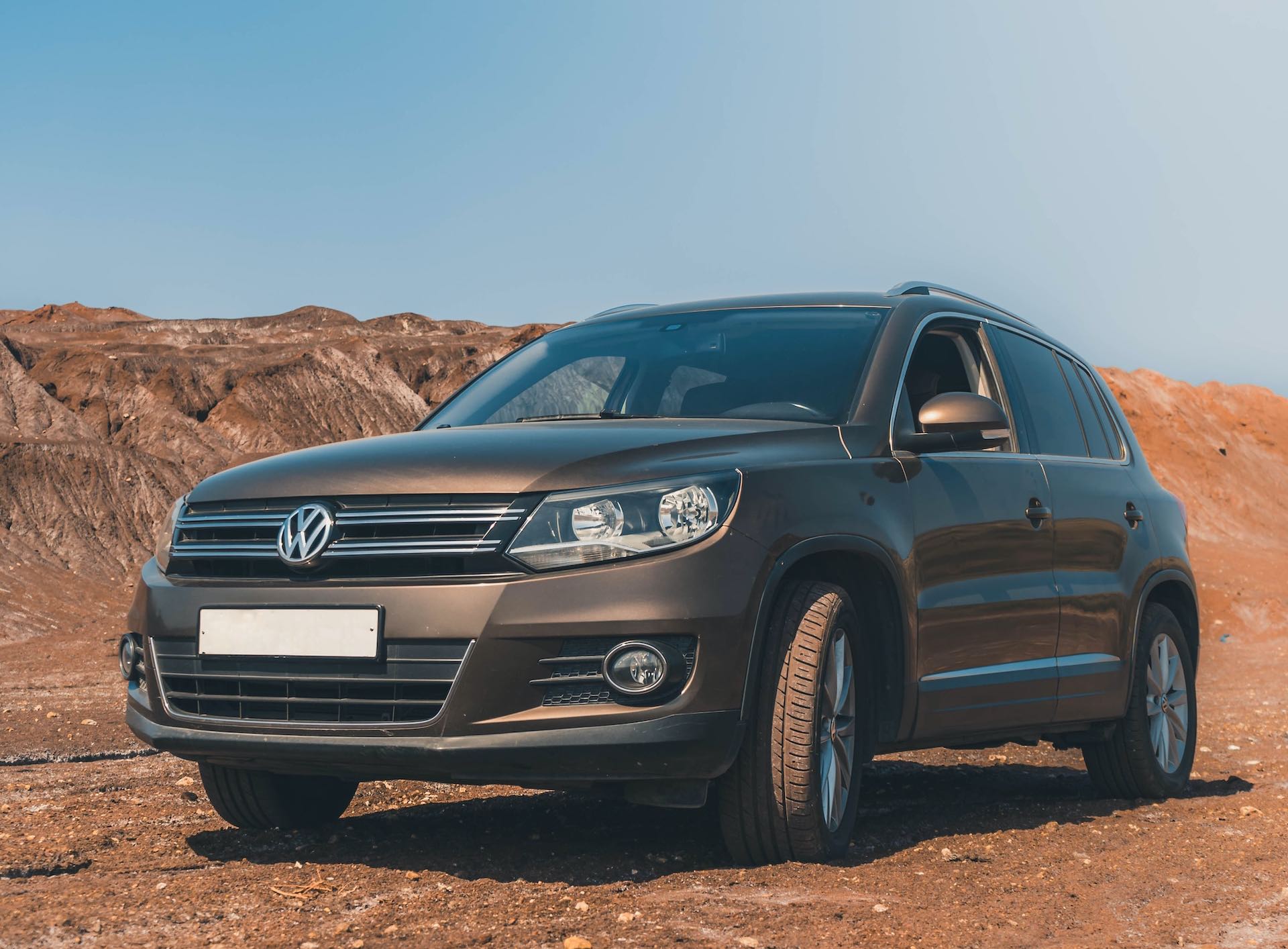 The 2022 Volkswagen Jetta: Affordable Luxury for the Savvy Traveler
A testimony to the harmony that may exist between price and elegance is the 2022 Volkswagen Jetta. For individuals who prioritize affordability over sacrificing quality, the Jetta presents a glimmer of hope. With its modern amenities and svelte styling, this car delivers an unmatched driving experience without breaking the bank. Whether you're traveling cross-country or just driving through the city, the Jetta guarantees a comfortable, effective, and stylish ride.
Economy without Compromise: Value has always been closely associated with the Volkswagen Jetta, but the 2022 model elevates this association. Even though the Jetta is reasonably priced, many are surprised by its opulent interior, which has premium materials and an elegantly designed exterior. The responsive and silky ride quality adds even more to the driving pleasure, making every trip special.
Efficiency Personified: Key components of the 2022 Jetta include a 1.5-liter turbocharged engine. It may not be the beast that some speed fanatics desire, but it is ideal for anyone who value fuel economy and safety above all else. You'll be able to go farther between gas stations and still get excellent fuel economy—31 mpg in the city and 41 mpg on the interstate. The Jetta offers a smooth ride and peace of mind with every mile driven when paired with its superior safety features.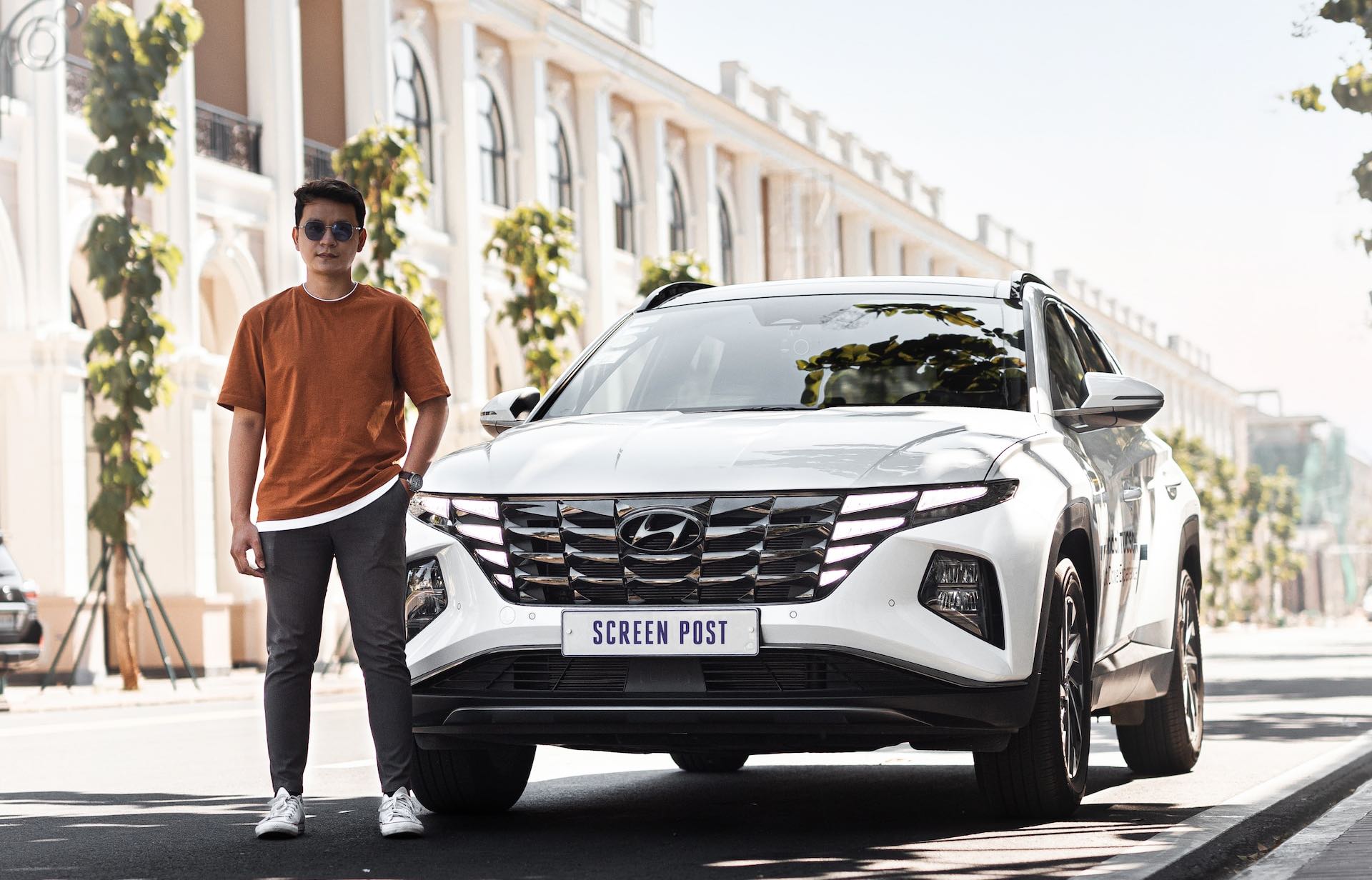 2023 Hyundai Tucson Hybrid: Revolutionizing the Road Trip Experience
The Hyundai Tucson Hybrid of 2023 is a tribute to the future of road trips, not simply another car on the road. Travelers are becoming more environmentally concerned, and the Tucson Hybrid stands out as a top choice for those looking for a luxury yet economical vehicle. By fusing cutting-edge technology with elegant design, this car is set to revolutionize the expectations for road trips. It is a great option for today's traveler because of its excellent combination of performance, comfort, and sustainability.
Unparalleled Excellence: The goal of the Hyundai Tucson Hybrid is to provide an unmatched driving experience, not only economy. The cabin's architecture reduces noise, guaranteeing a serene ride. Furthermore, it stands out because to its remarkable features, which include cutting-edge infotainment and sophisticated safety systems. Being the quickest model in the Tucson range, it guarantees that being environmentally friendly doesn't have to mean sacrificing speed.
Mastery in Fuel Efficiency: The Tucson Hybrid is spearheading the transition of road trips towards a greener future. This plug-in hybrid and plug-in plug-in PHEV model is ideal for individuals who like to drive long distances without stopping frequently. With an EPA-estimated fuel efficiency of 38 mpg in both city and highway driving, it is an impressive vehicle. This results in substantial fuel expense reductions in addition to fewer trips to the gas station.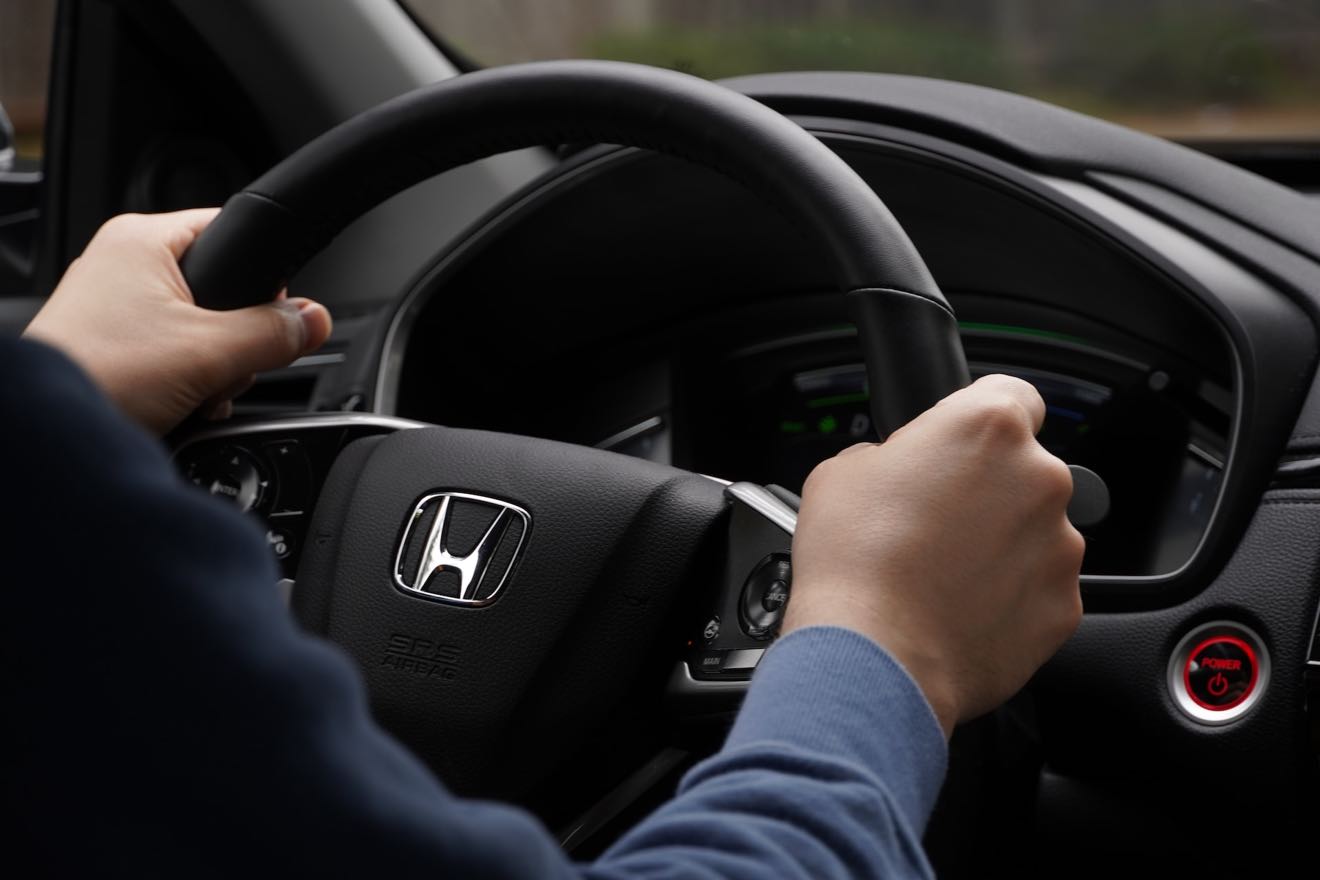 The 2023 Honda CR-V Hybrid: Where Efficiency Meets Elegance
For many years, lovers of small SUVs have favored the Honda CR-V, and the 2023 hybrid model is expected to further enhance this reputation. The 2023 Honda CR-V Hybrid offers a driving experience like no other by fusing cutting-edge hybrid technology with the dependable performance Honda is known for. Regardless of whether you're traveling alone or with your family, this car is made to meet all of your needs. Its exceptional fuel efficiency allows you to go farther between breaks, while the updated technology offers comfort and enjoyment for the duration of your trip.
Perfect for Varied Travel Groups: The 2023 Honda CR-V Hybrid is a versatile option that may suit small families as well as lone travelers. Everyone will ride in comfort because to its roomy accommodations, and navigating through both urban streets and tough terrain is made simple by its compact design. This car makes for a comfy and easy ride whether you're traveling alone or with the family.
Unmatched Fuel Efficiency: The 2023 Honda CR-V Hybrid's excellent fuel efficiency is one of its most notable qualities. With an impressive highway fuel economy of up to 43 mpg, you can travel long distances without breaking the bank. Because of its economy and Honda's well-known dependability, you can spend more time sightseeing and less time at the petrol station.
State-of-the-Art Infotainment System: If you don't have the correct entertainment, long drives might get boring. Honda has included a cutting-edge infotainment system into the 2023 CR-V Hybrid in recognition of this. Whether you're using the system for hands-free calls, GPS navigation, or listening to your favorite music, it guarantees smooth connectivity and entertainment, making your commutes delightful.
Conclusion: The Ultimate Road Trip Experience Awaits with the Perfect Vehicle
Selecting the right car for a road trip is more than just a practical decision; it's about ensuring every moment of your journey is memorable. The automotive industry in 2023 provides a wide range of solutions suited to various travel requirements. There's a car out there made exactly for you, whether you're an explorer looking for tough off-road capabilities or an environmentally concerned traveler who prioritizes fuel economy. When you set off on your classic road trip across America, keep in mind that the correct vehicle may elevate your experience from ordinary to amazing, making every mile of the trip worthwhile.
Important Notice for Our Readers
Doing extensive research is crucial when thinking about buying a car in order to make an informed choice. Even though we make every effort to present accurate and current information, it's a good idea to read the most recent reviews and ratings to obtain a complete picture of customer experiences. Furthermore, keep in mind that although the fuel economy estimates we provide are based on EPA estimates, they are subject to change depending on a number of variables, including weather, maintenance, and driving circumstances. Above all, putting safe driving techniques first is essential for the safety of all road users, regardless of how sophisticated or effective a vehicle may be.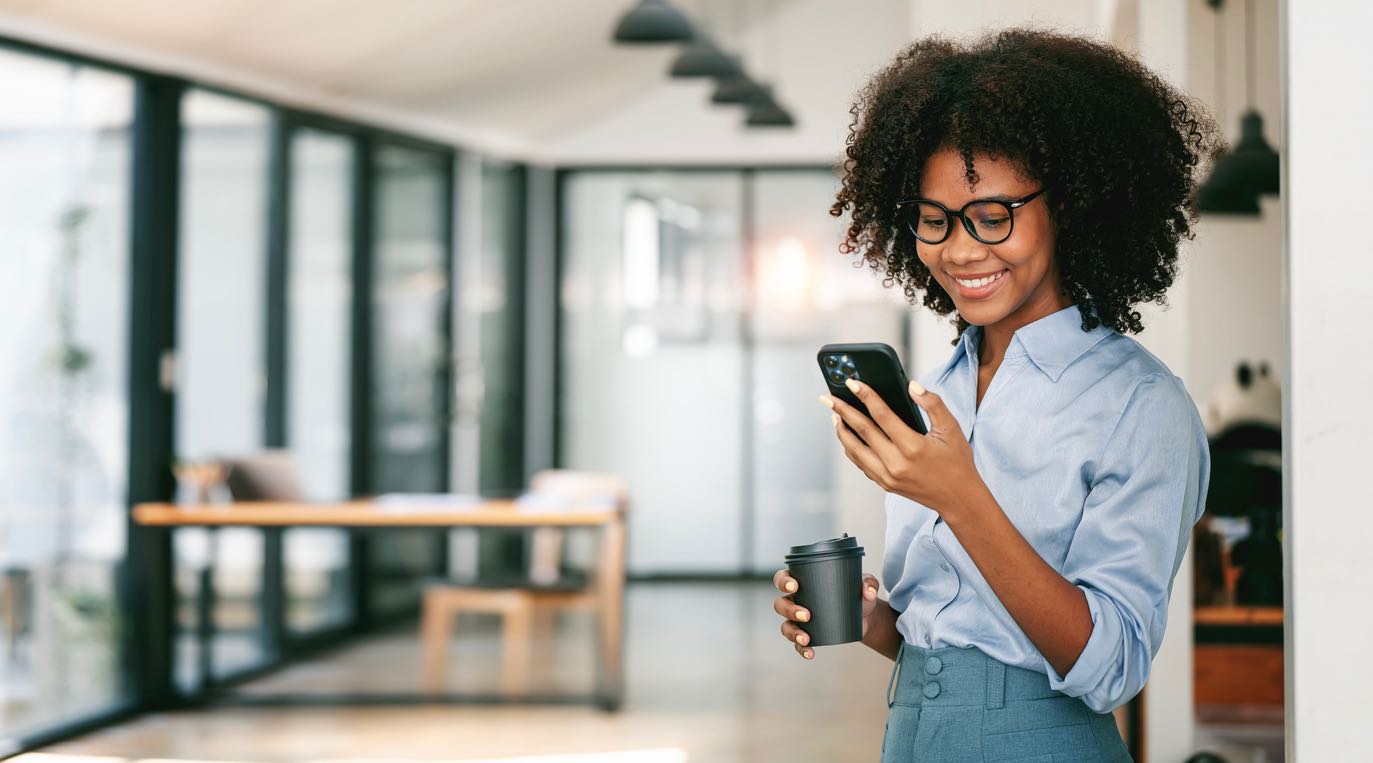 Why Ship A Car, Inc. is the Top-Rated Vehicle Transport Service
In the realm of vehicle transportation, Ship A Car, Inc. has established itself as a symbol of reliability and professionalism. Their unshakable attention to client satisfaction is obvious in their A+ rating from the Better Business Bureau (BBB), which is indicative of their commitment to providing top-notch services. This company becomes the go-to choice for people who hate taking lengthy journeys or who just want the ease of having their car shipped. With their experience, you can be confident that any car—new or beloved old-timer—is treated with the highest care and precision.
Also, Ship A Car, Inc. is aware of the particular requirements that each customer has. Whether you're planning a one-way road trip, buying a car from a far-off place, or moving, they provide specialized solutions to meet your needs. With the company's wide network of carriers and experienced staff, you can plan your trip with confidence knowing that deliveries will be made on time. By selecting Ship A Car, you're choosing efficiency, peace of mind, and a flawless experience from beginning to end rather than just a car shipping service.
FAQ Section
Which models of automobiles do you recommend for cross-country travel in the United States in 2023?

 

In 2023, the Honda Odyssey, the Toyota RAV4 Hybrid, the Kia Telluride, the Subaru Outback, the Honda Ridgeline, the Ford Bronco Sport, the Volkswagen Jetta, the Hyundai Tucson Hybrid, and the Honda CR-V Hybrid are going to be some of the most notable vehicles for taking long road trips. Each one provides its own one-of-a-kind combination of convenience, security, and fuel efficiency.
If I don't want to drive my own car, are there other ways I may move it?

 

Ship A Car, Inc. is a car shipping company that has earned an A+ rating from the Better Business Bureau (BBB). They are able to ship your car, regardless of whether it is new or old, to the location of your choice, which enables you to fly or use some other mode of transportation.
Will my vehicle be protected if it gets shipped through Ship A Car, Inc.?

 

Without a doubt! Ship A Car, Inc. has been given an A+ rating by the BBB, which demonstrates their dedication to providing superior service and ensuring the happiness of their clients. Throughout the whole process of shipping, they make certain that your vehicle is managed with the highest care and in a professional manner.