Crane Companies in the United States and How to Ship them Once they are Sourced 
What is a Crane?
A crane is a device that uses a hook or a claw to move heavy objects. It is usually attached to a crane boom and can be used to lift the object by suspending it from the end of the boom, or by rotating it about its vertical axis.
A tower crane is an example of this type of crane. A mobile crane is an example of this type of device that has wheels and can be moved around on the ground with relative ease.
Transporting Cranes
Transporting cranes from one location to another can be quite difficult, especially if you don't have the proper experience to do so.
It may seem easy enough to just load it onto the back of a truck and drive it there, but crane moving can be more complicated than that.
The biggest crane companies in America need specialized equipment and shipping strategies to move their cranes from one state to another.
Heavy haulers are used for this purpose and here we will reveal some of the top companies that specialize in heavy crane equipment and how they do it.
Crane companies are a vital part of any construction site as they provide a means to lift heavy loads.
They have been used for centuries and have evolved over time to be more efficient and safer for workers. Here are the largest crane companies in America.
American Crane
The American Crane Company is a manufacturer of cranes, lifts and other heavy machinery. They're based in the United States, but they also operate facilities in Canada, Mexico and Germany.
The American Crane Company has a strong reputation for quality and service, and they're known for their durable products that can withstand the harsh conditions found in many industries.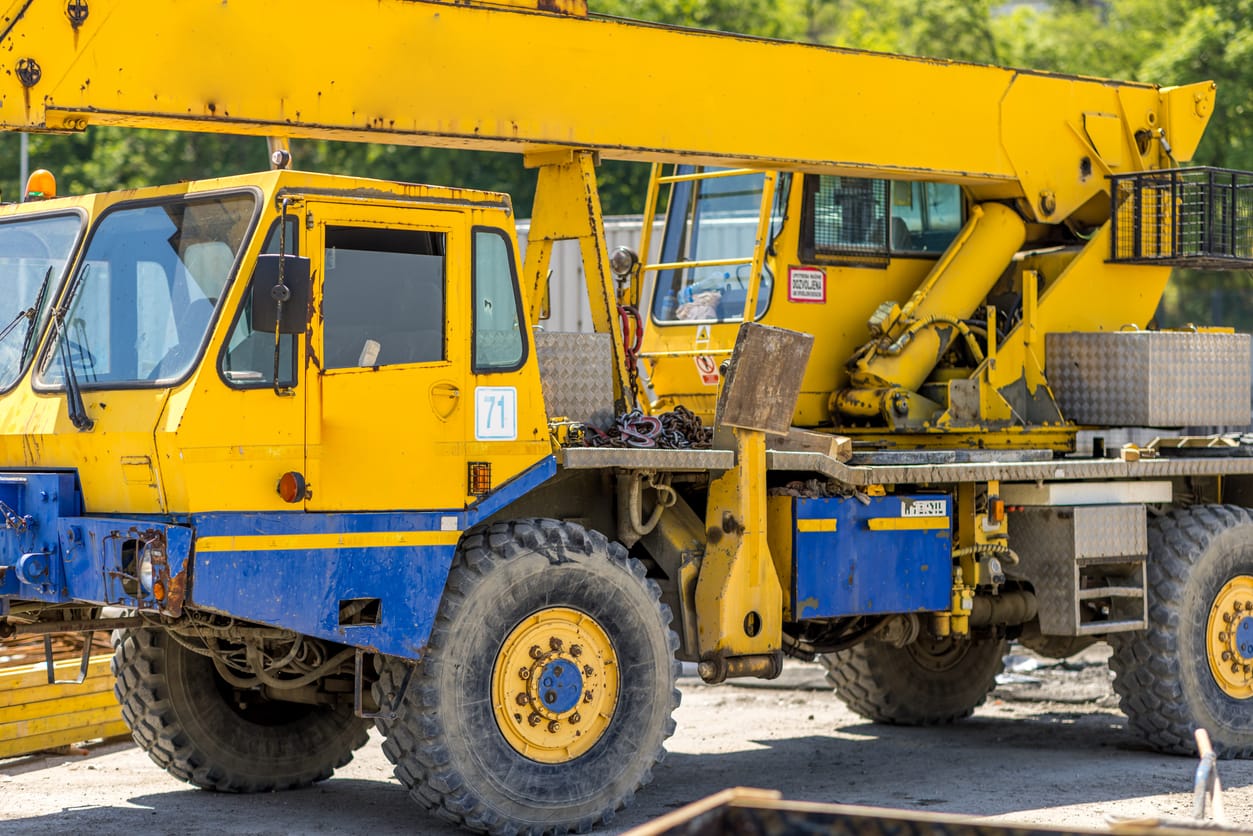 Tadano
Tadano America is a subsidiary of Tadano Limited, a Japanese company that has been in business since 1955. Tadano America was founded in 1980 and is headquartered in Columbus, Ohio.
They offer a wide variety of products and services with the goal of helping their customers achieve their construction goals. Their products include:  mobile cranes, crawler-type tower cranes, rough terrain cranes (RT/RC), crawler cranes (CC/CR) and a wide range of special purpose vehicles, including mobile scaffolds and tower cranes as well as elevating work platforms (EWPs).
Tadano America also offers a full range of after-sales support services.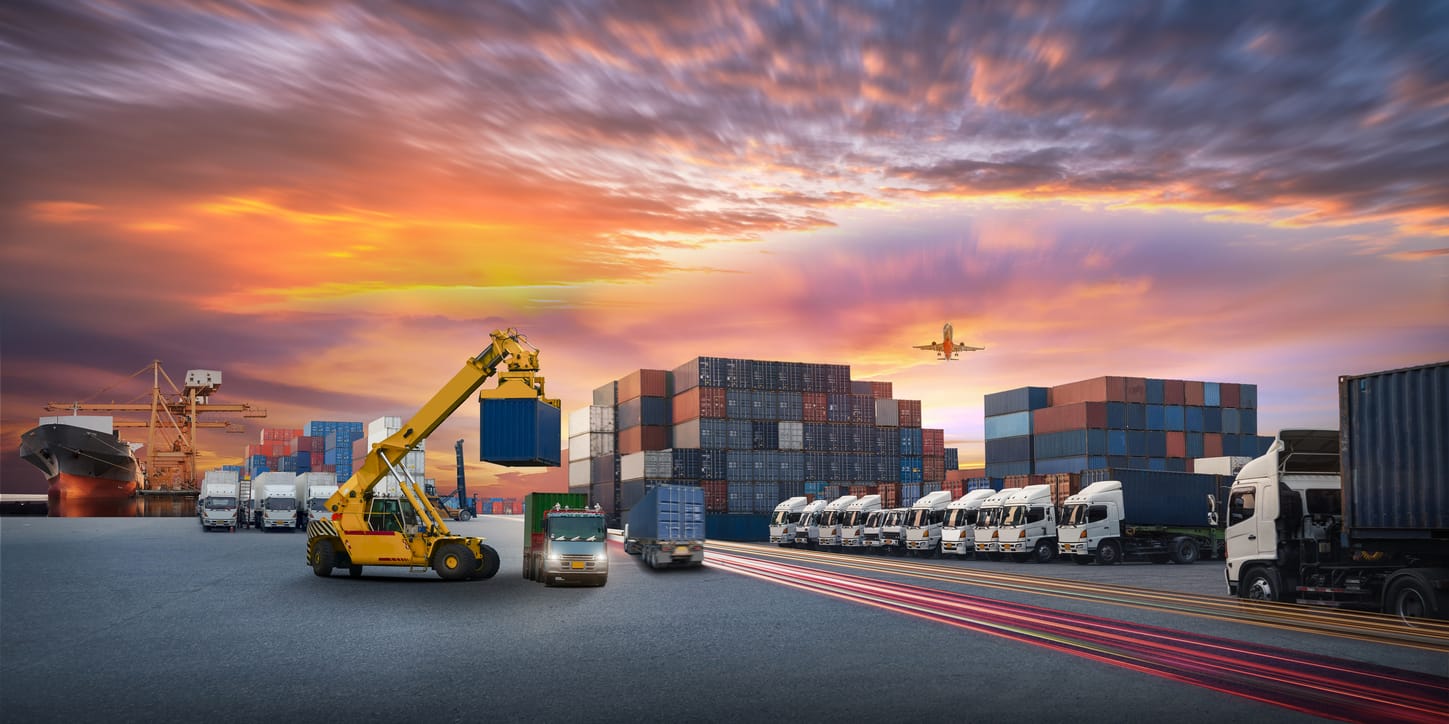 Broderson
Broderson, a crane company that has been in business for over 100 years, has offices all over the world.
They have one of the largest fleets of cranes ready to ship to any location in the world. Broderson is based out of the United States, but they also have offices abroad.
Broderson is one of the largest crane companies in the world, and they have been providing construction cranes for over 100 years.
They have an extensive fleet of cranes that can be shipped to any location in the world.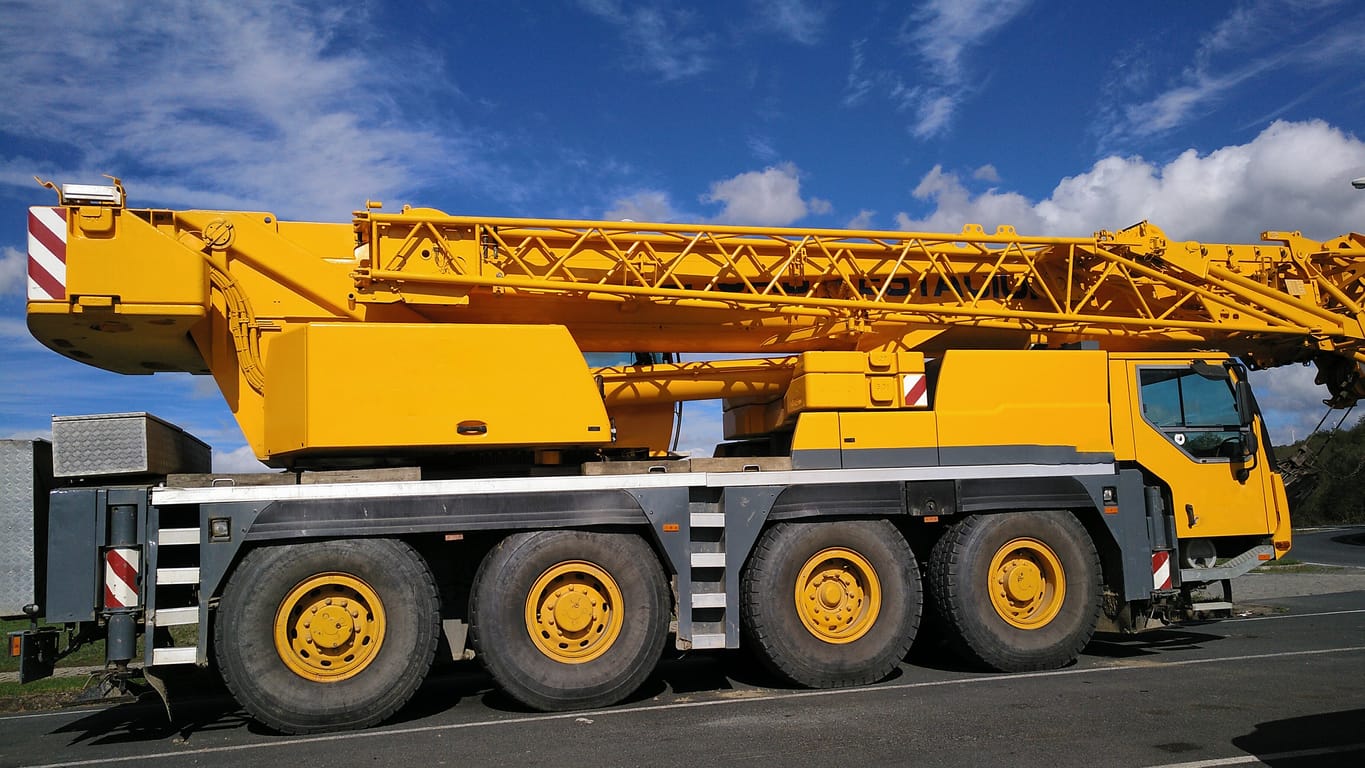 Link-Belt Cranes
Link-Belt Cranes, founded in 1921, is a manufacturer of cranes. With headquarters in the United States and a factory in Italy, Link-Belt Cranes is a subsidiary of Terex Corporation.
The company has been involved with many notable projects over its long history, including the Seattle World's Fair centrepiece needle and tower, as well as many other notable structures such as bridges and dams around the world.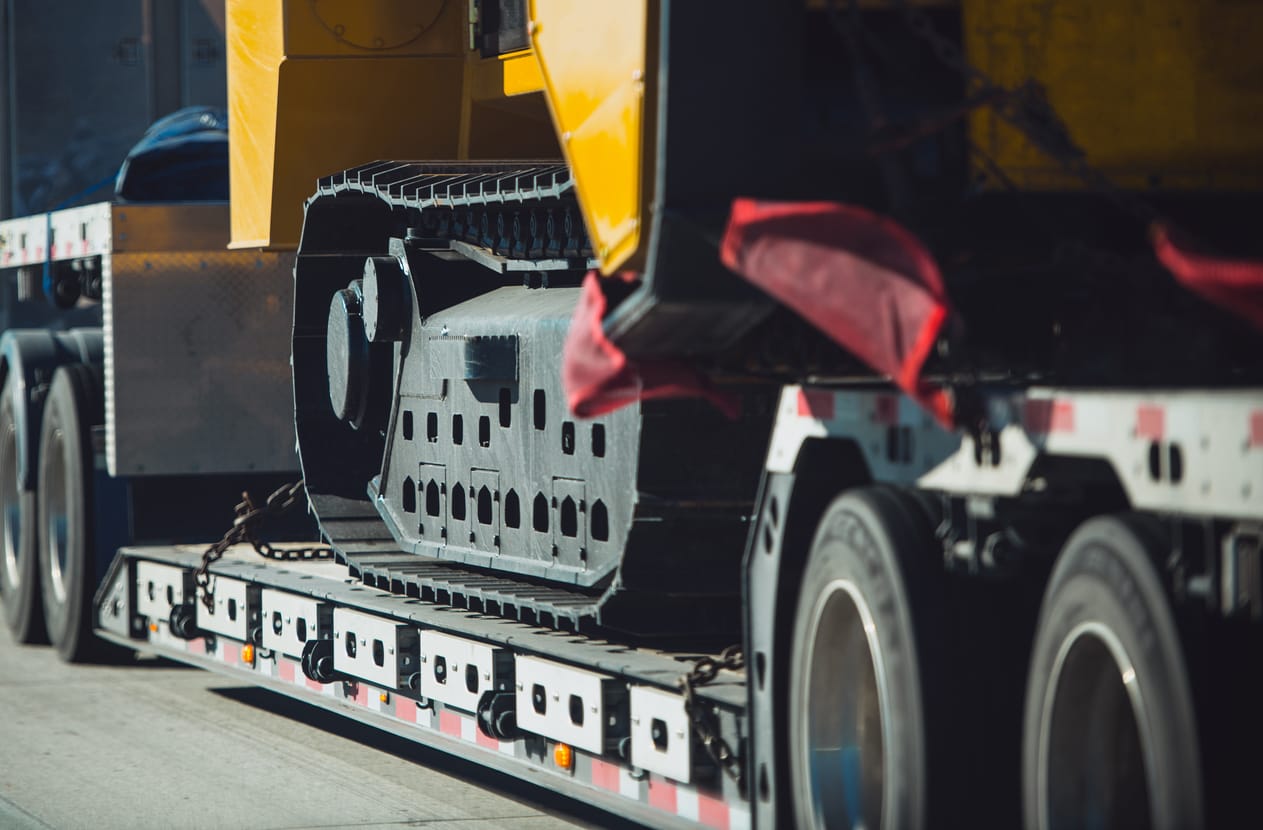 Kobelco Cranes America
Kobelco Cranes America is a subsidiary of Kobelco Construction Machinery, a Japanese firm that specializes in building cranes, excavators and other heavy machinery.
The company has been in business since 1974 and is headquartered in New York City.
Kobelco Cranes America is responsible for sales and marketing activity in the United States; it also provides general service support to its customers there.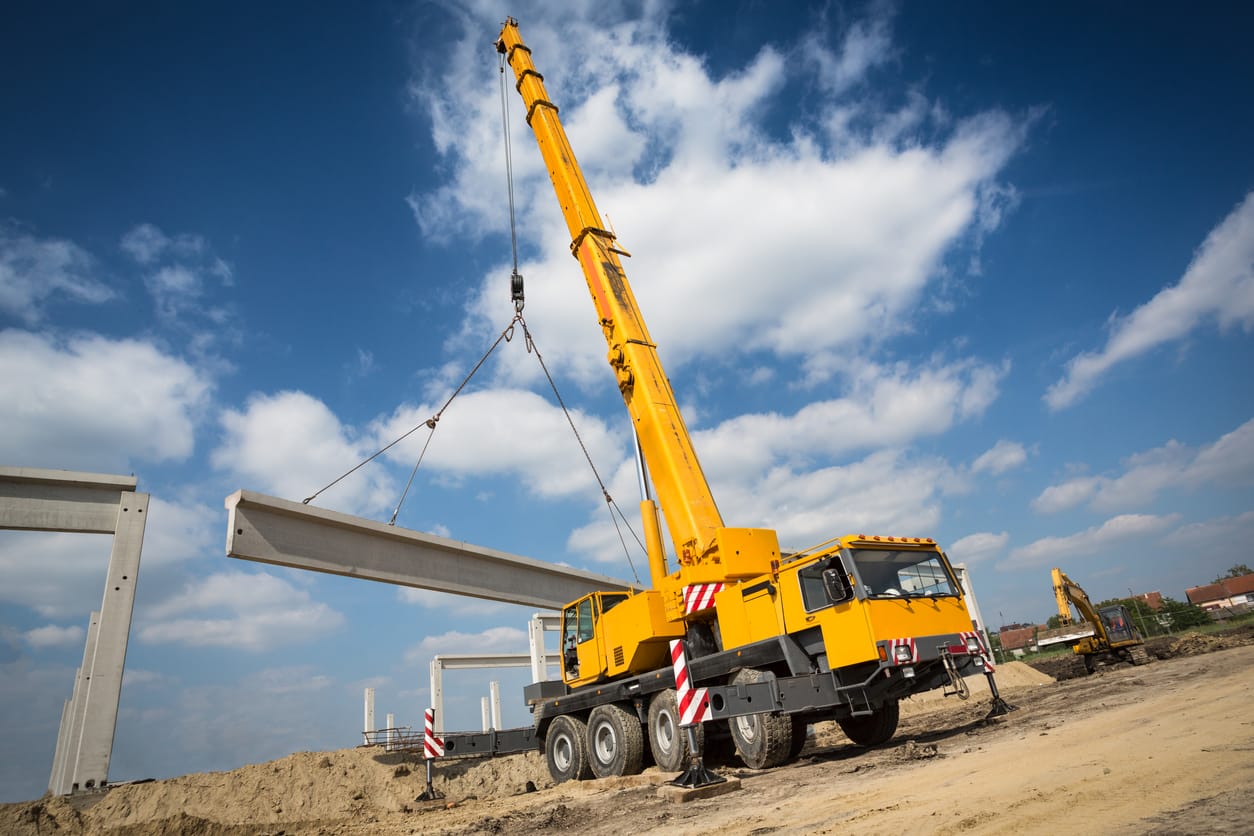 Grove Worldwide
Grove Worldwide is one of the largest crane companies in the US, providing crane rental and sales to mining, construction, and other industries.
Grove Worldwide is a leading provider of cranes and related equipment for mining, construction, energy and other industries. The company provides cranes for rent or sale to customers around the world.
Grove Worldwide has been in business for more than 100 years. They have grown from a small family-owned business to an international company with more than 2 million square feet of warehouse space across North America and Europe.
The company started making farming tools at birth but as quickly grew and became the largest manufacturer of farm implements in the United States.
Grove Worldwide is a global heavy lift company with a fleet of over 600 cranes. The company has offices in the U.S., Canada, Europe, Australia and Asia.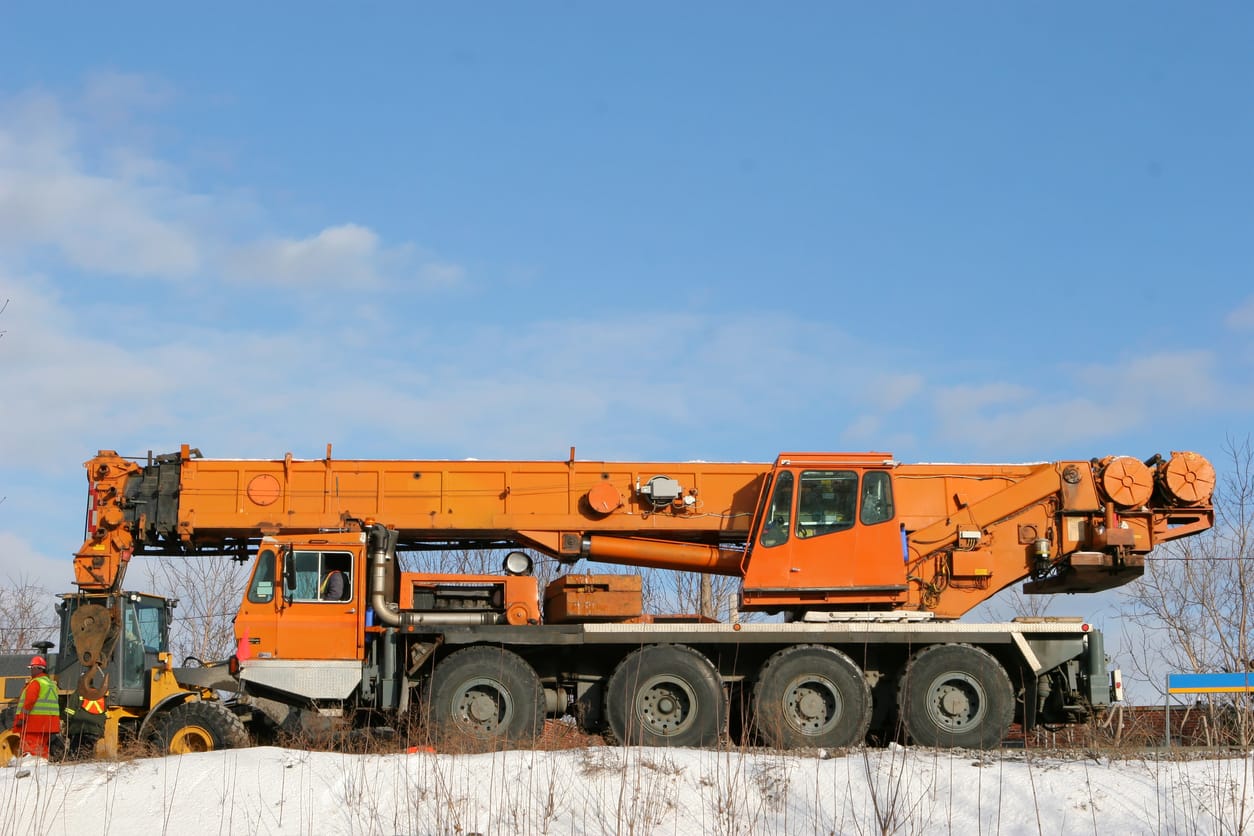 Terex Corporation
Terex Corporation is a manufacturer of cranes. Terex, the crane company, has a long history of over 100 years, dating back to 1871.
From their headquarters in Westport, Connecticut, they operate globally with offices located all around the world.
They have global customers, who work in sectors such as mining, construction, rail industries and other infrastructure industries.
Terex Corporation is a diversified manufacturer of construction and mining equipment, trucks and diesel engines as well.
One way that Terex provides for these customers is by installing cranes made for diverse industrial environments on every continent around the world.
For example, Terex recently completed an order from Saudi Arabia for a series of new crawler cranes, which will be used in the kingdom's petrochemical industry.
In addition to sales, Terex also offers an after-sales service program for any customer looking for spares or maintenance services.
Manitowoc Crane Group
Located in Wisconsin, Manitowoc Cranes is the third largest crane company in the United States. A leading manufacturer of cranes and mobile lifting equipment.
Manitowoc Company is a heavy equipment manufacturer that is headquartered in Manitowoc, Wisconsin. It was founded in 1902 by John A. Johnson and William F. Durand as the Manitowoc Engineering Company to manufacture steel railroad cars.
It was incorporated in 1919 as the Manitowoc Company with its headquarters relocated to neighboring Two Rivers, Wisconsin.
In 1928 it began manufacturing crawler-type tractors and crawler-type crane attachments for bulldozers; this became its primary product line until the 1990s when it shifted its focus to heavy construction equipment such as tower cranes and crawlers.
Their biggest product is crawler cranes, which can carry 500 tons or more than 15 elephants. For their cranes, Manitowoc uses mostly hydraulic power but they also use electric power as well.
They offer a wide variety of service trucks such as flatbed, lowbed, tautliner, box body dump truck, semi-tractor trailer with trailers (up to 43′), and other types of truck bodies.
Manitowoc Cranes is an industrial solutions provider with deep expertise across industries such as oil & gas (upstream/downstream), power generation, construction and mining, wind turbine erection and assembly.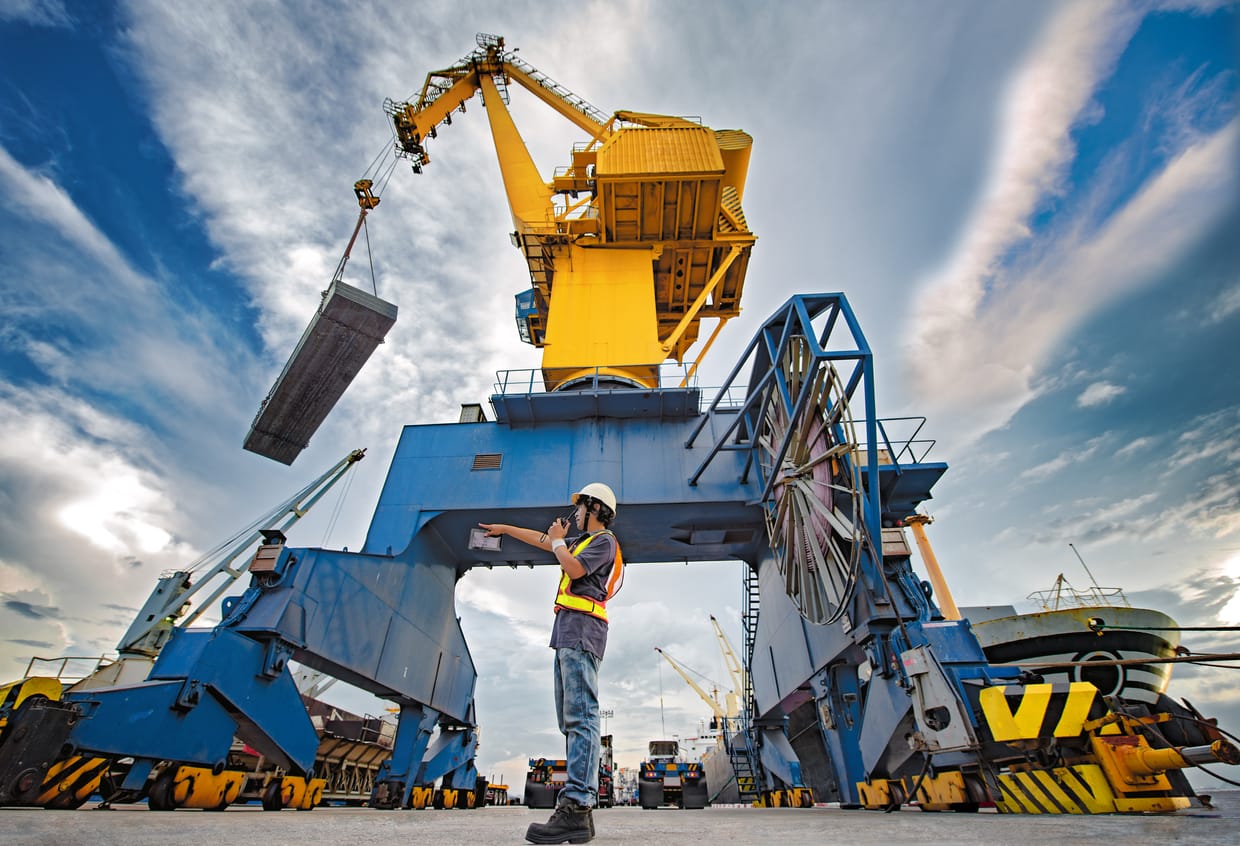 Deep South Crane & Rigging
Deep South Crane & Rigging began as a family-run industrial electrical contractor in 1968, At the time, rough terrain cranes were required for the majority of projects, and the business responded by providing its customers with the option to hire this kind of equipment as take-off service.
As one of the best-known American crane companies, Deep South Crane & Rigging offer a variety of different cranes for sale, rental, or hire.
These include SPMTs, truck-mounted cranes, crawler cranes, tower cranes (a.k.a. masts), rotators, over-arm erection modules (OAEMs), rough terrain heavy-duty crawler cranes and more.
If you need to transport one of these pieces of equipment, there are two things you can do:
use a hauler that is used specifically for transporting cranes.
or have the crane company ship it for you depending on the distance, crane size, and location accessibility.
In order to offer clients world-class service regardless of where they are, Deep South has strategically placed sales offices and teams across both North and South America.
Clarke Lift Trucks, and Bucyrus-Erie
Clarke Lift Trucks is a division of Terex Corporation while Bucyrus-Erie is a division of Caterpillar Inc.
Clarke Lift Truck Company was founded in 1884 by John E. Clarke and has since grown to become one of the largest manufacturers of cranes (and excavators) in North America.
Clarke Lift Trucks is a leading manufacturer of cranes that offers services for self-propelled (remote) or semi-tractor mounted crane systems.
The company's headquarters are located in Covington, Kentucky and they operate over 70 manufacturing locations worldwide.
They also have offices throughout Latin America as well as Europe and Asia Pacific regions that provide distribution services to their customers all over the world.
Bucyrus-Erie specializes in construction equipment, including industrial cranes, throughout the world.
They are experts when it comes to planning and executing transport work necessary for this industry. All while maintaining safety as one of their most important priorities.
No matter how big your project may be, they can make sure you get what you need. From small excavators to large gantry cranes, they've got you covered.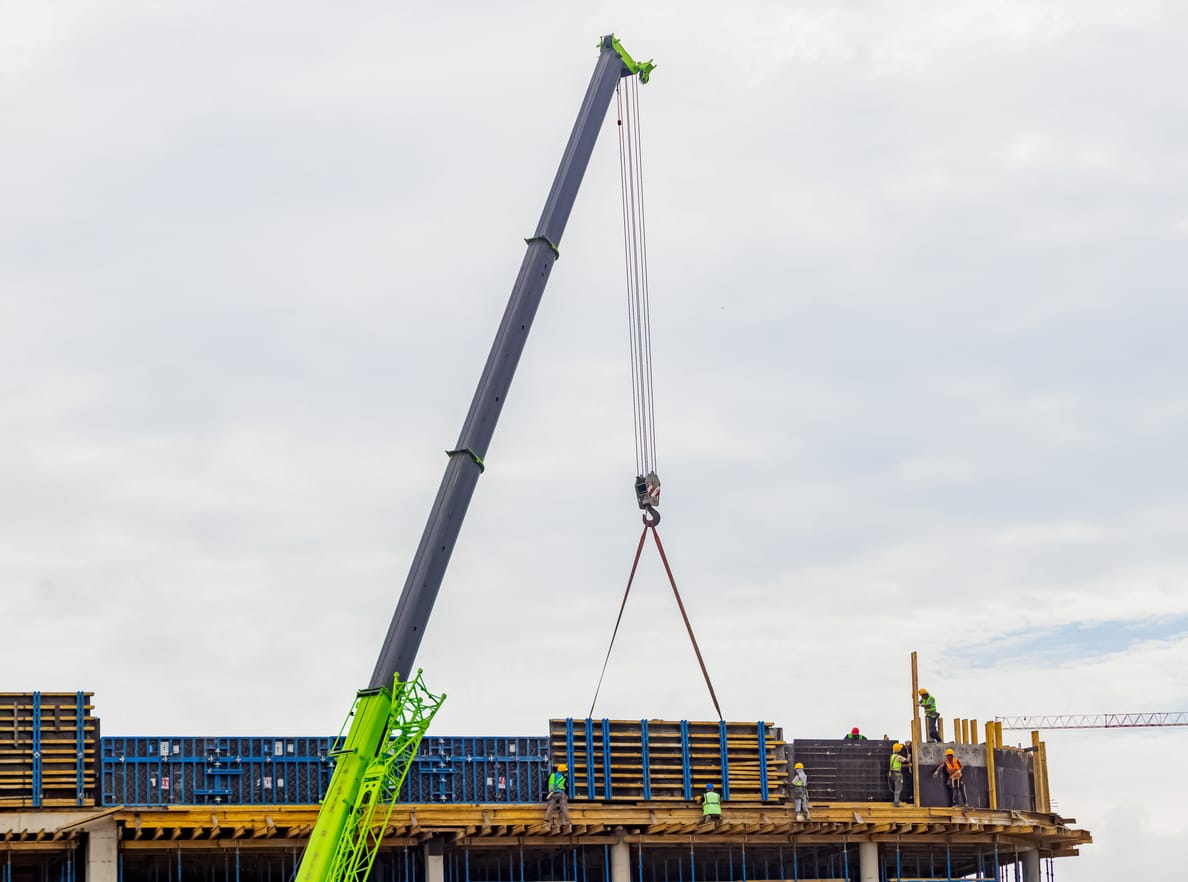 Types of cranes
There are two main types of cranes:  Hydraulic cranes and Cable-suspended cranes.  Hydraulic cranes use the power of a fluid to lift and lower the load. Cable cranes, on the other hand, use steel cables to lift and lower loads.
Hydraulic cranes are the most common type of crane and can be used for almost any type of lifting operation. They can lift heavy loads over long distances without using any external power source.
These cranes work by using a hydraulic pump to lift a load. This process is similar to the way your car's brakes work when you step on them, the pump forces fluid through hoses, which then pressurizes the cylinders in the crane's boom to extend it.
When the operator releases pressure on the brake pedal, fluid flows back out of the cylinders and they retract into their original position.
Cable-suspended cranes have cables that hold the boom up, which makes them lighter than hydraulic cranes.
They also do not need to be as tall in order to reach their maximum load capacity. However, they are slower and more expensive than hydraulic cranes because of their complex setup requirements.
Other types of cranes categorized by their construction and movement include:  Crawler cranes, Telescopic cranes, Jib cranes, and Truck cranes (also known as mobile lifting equipment).
Crawler cranes are driven by wheels that travel along the ground to move the crane from one location to another.
Telescopic cranes are a type of crane that can be transported in sections which are then assembled on site. The sections are usually made up of two or three pieces, with each piece having its own motor and counterweight.
All telescopic cranes have the main boom mounted on a pivot at the rear of the cab, which allows it to extend or retract as required.
In order to ensure that they remain stable when extended, telescopic cranes have an additional set of outriggers located at the front and rear of the body.
Telescopic cranes have a very small turning radius due to their ability to telescope, making them ideal for use in cramped spaces such as underground mines or culverts.
The Jib cranes are available in different sizes and capacities. The jib crane's arm can be moved in any direction, allowing it to reach places that other types of cranes cannot reach.
Jib cranes are also called derrick or boom cranes. It's used to lift heavy objects such as pipes, beams or machinery.
Jib cranes are fixed on a base and can be moved along the length of the base by means of a cable or rope system.
Truck cranes also known as mobile lifting equipment, are the most common type of crane because they're so versatile, as they can be used in a variety of industries, including construction, mining and quarrying, shipping and transportation, oil and gas extraction, and power generation. Truck cranes are a type of crane that can be transported by truck.
How are Cranes Transported
If you are looking for a crane shipping company, you will want to ensure that the company has experience in shipping cranes. This is because this type of equipment can be complicated and heavy.
Expertise is crucial here to avoid damage to equipment or injury to personnel.
Crane transport companies have trucks and equipment to safely transport your crane. The most common way of transporting cranes is by truck, but rail, ship and air are also used for this purpose.
If you are planning to transport a crane, it is important to understand that there are two steps.
The first step is getting your crane from where it's currently located to the shipping port where it will be loaded onto a ship.
The second step is getting your crane from the ship and delivering it to its final destination.
While these two stages may seem similar, they require very different approaches. Shipping companies like SAC can seamlessly do this for interested clients.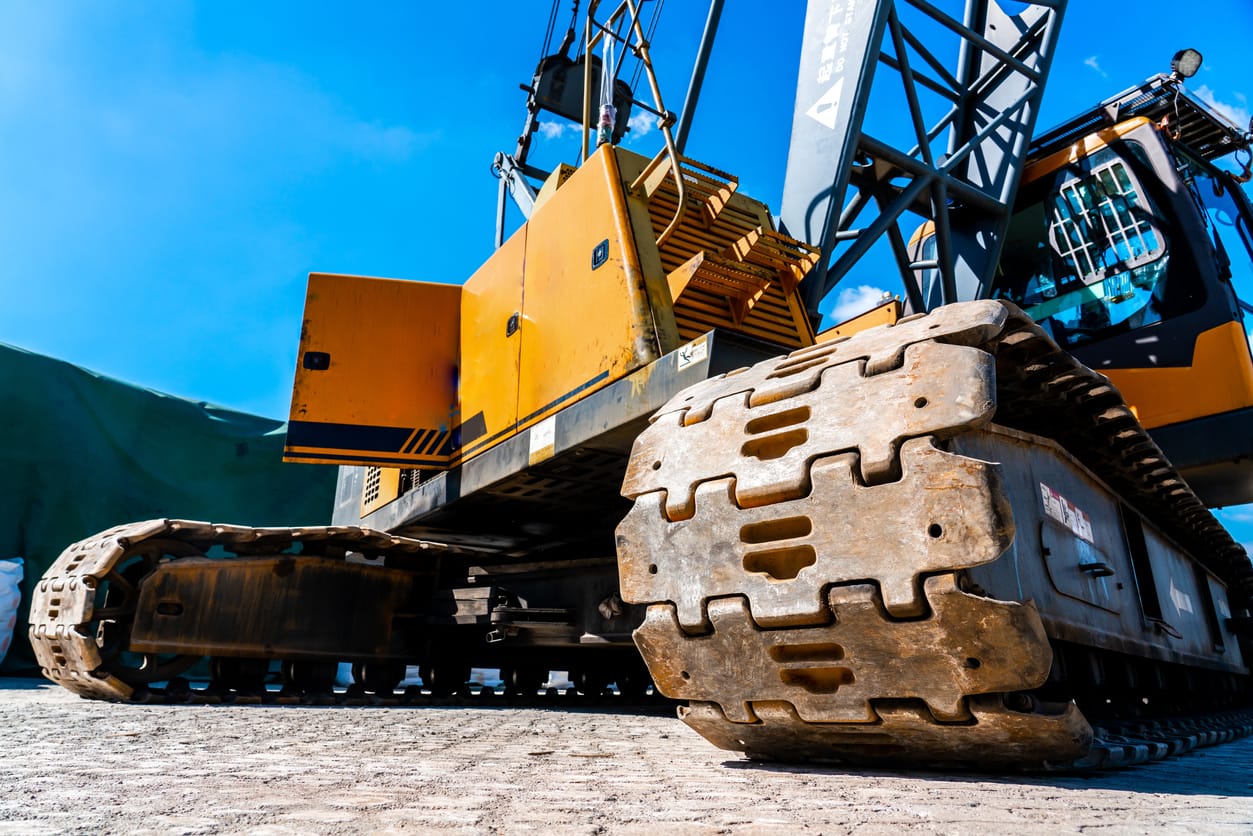 Crane Transport with Heavy Haulers
Transporting a crane can be one of the most challenging tasks in transporting heavy machinery. The idea of transporting a crane may sound simple, but it is not as easy as you think.
There are many factors that need to be considered when transporting cranes. The first thing you will have to consider is finding a reliable over the road heavy haul transport company that can help you with your transportation.
Many people do not realize how important it is to choose the right trailer for their load.
If there is an accident during transport then this could lead to lawsuits, which would cost both time and money.
If accidents occur on highways due to faulty parts then both parties involved, (the driver who caused damage & person suing) might end up paying fines from their respective insurance companies.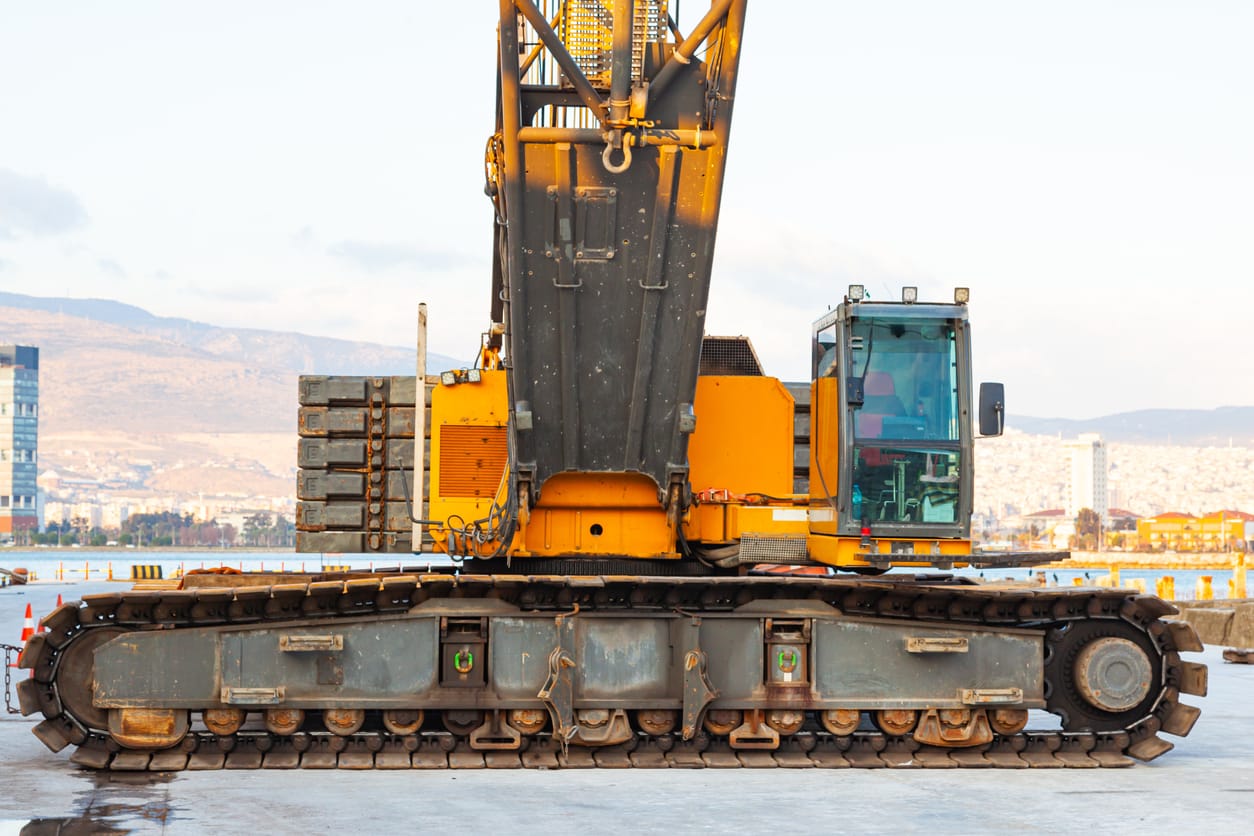 Challenges of Shipping Cranes
The challenges of shipping cranes are numerous and complex. Cranes are large, heavy, and require special equipment to be transported safely.
They must be shipped in a specific way, which requires special permits from the government agencies that regulate the transportation of hazardous materials.
The shipping costs for a crane often exceed its purchase price by several times.
The cost of shipping a crane can range from $10,000 to $50,000 or more depending on the distance and route.
Crane Shipping Options:
There are several options for shipping cranes. The most common is to ship it on a flatbed truck, but you can also use a freight train or container ship.
Choosing a crane Shipping company
When choosing a crane shipping company, it is important to consider the following:
Experience – You want to choose a company with experience in moving cranes and other heavy machinery.
Insurance – Choose a company that has insurance coverage for the safety of your crane during transit.
Insured – Make sure that your shipping company is insured against loss, damage and injury while handling your equipment during transport.
Reputation/Reviews/References – You want to choose a company that has helpful and knowledgeable customer service representatives who will answer any questions you have about the shipping process.
Customer Service – Make sure that your cargo is handled with care by checking out reviews online or asking other professionals in the industry for recommendations on which shipping companies are best for moving cranes around the country.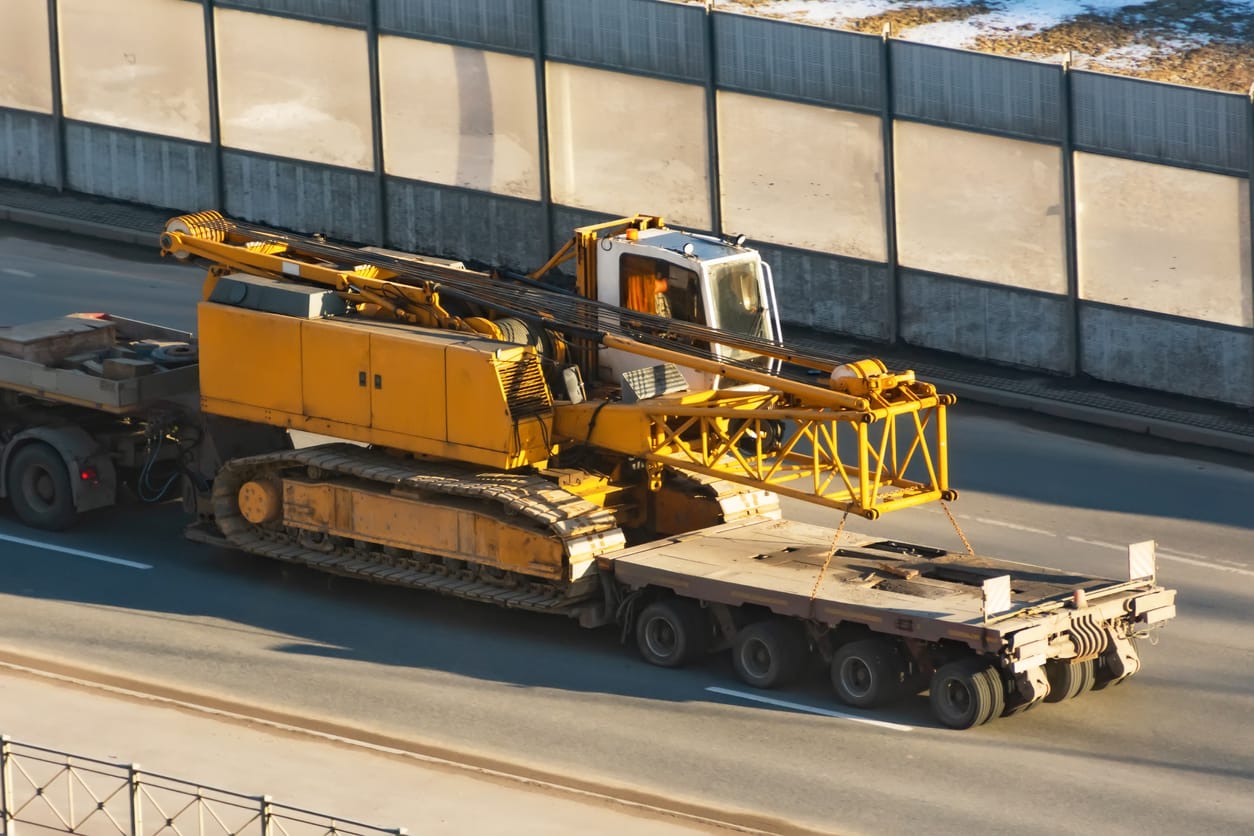 Ship A Car Oversized & Heavy Equipment Transport Services
You have to find the right equipment to handle the job, then you have to find a truck that can haul it, sometimes both of those things are difficult. And even when you get all of that taken care of, your cargo is still at risk for damage during transport.
When you need to move heavy equipment, count on us at Ship A Car, Inc.
SAC is a leading crane transportation company in the USA dedicated to providing customers with superior service at all times and offers a wide range of crane shipping services across the country or around the globe.
We handle oversized and heavy equipment transport for construction, mining and quarrying, shipping and transportation, oil and gas extraction, power generation companies, and many more. We're experts in hauling oversize equipment and we've got the flatbed trucks to prove it.
We've got your crane. We're experts at hauling oversized loads, and we take pride in our heavy haul services. Our flatbed trailers can handle even the largest cranes and equipment, and we'll get it there on time.
If you're looking for nationwide oversized shipping experts, look no further than SAC Heavy Haul Transport Services. We've handled and shipped with care for years, so whether you're looking for crane delivery or just about anything else that requires special transportation, we've got you covered.
SAC has extensive knowledge of all modes of transportation including ocean freight, airfreight and trucking as well as customs compliance expertise in every major port worldwide.
We handle all of our logistics ourselves which means you'll get timely crane delivery on every job we do for you.
It also means that when you're working with us, there's only one point of contact between you and your supplier – us! That's why our clients love working with us, they know they can trust us from start to finish.
Conclusion
Shipping a crane anywhere across the United States can be a hassle if you don't know what to do.
That's why it's important to find a shipping company that can handle your needs and get your equipment from point A to point B safely and efficiently.
Ship A Car Inc. has been providing crane transport services for years, allowing us to become experts in transporting heavy machinery like cranes over long distances without any problems.