LA's Efficient Vehicle Transport: Cost, Time & Company Selection Guide
It can be intimidating to navigate the complex web of auto transport, but the secret is to arm yourself with knowledge and make the right decision when shipping a car from the bustling center of Los Angeles to any part of the nation. Start by investigating the different modes of transportation that are available, such as enclosed transport for increased protection or open-air carriers for cost-effectiveness. It's critical to comprehend these choices in order to match the services provided with your unique needs. As you can see, there are plenty of auto transport companies in the Golden State to choose from. However, the key to a stress-free shipping experience is to choose the one that best suits your needs in terms of timeliness, cost, and vehicle care.
Prioritizing the timing of your move and the transport company's route is crucial when starting the process. Anticipating ahead of time can help you avoid wasting money and time, as seasonal variations can impact both availability and pricing. Booking your car's travel in advance will help you avoid last-minute price increases and the unpredictable rush of peak season waves, ensuring a seamless transition from the busy streets of Los Angeles to your destination. Look for businesses that have a solid reputation for safety and punctuality as these are frequently indicators of a dependable service provider. You can transform the potentially stressful process of shipping your car into a well-oiled machine that operates as smoothly as the cars on the Pacific Coast Highway at dawn by putting these strategies into practice.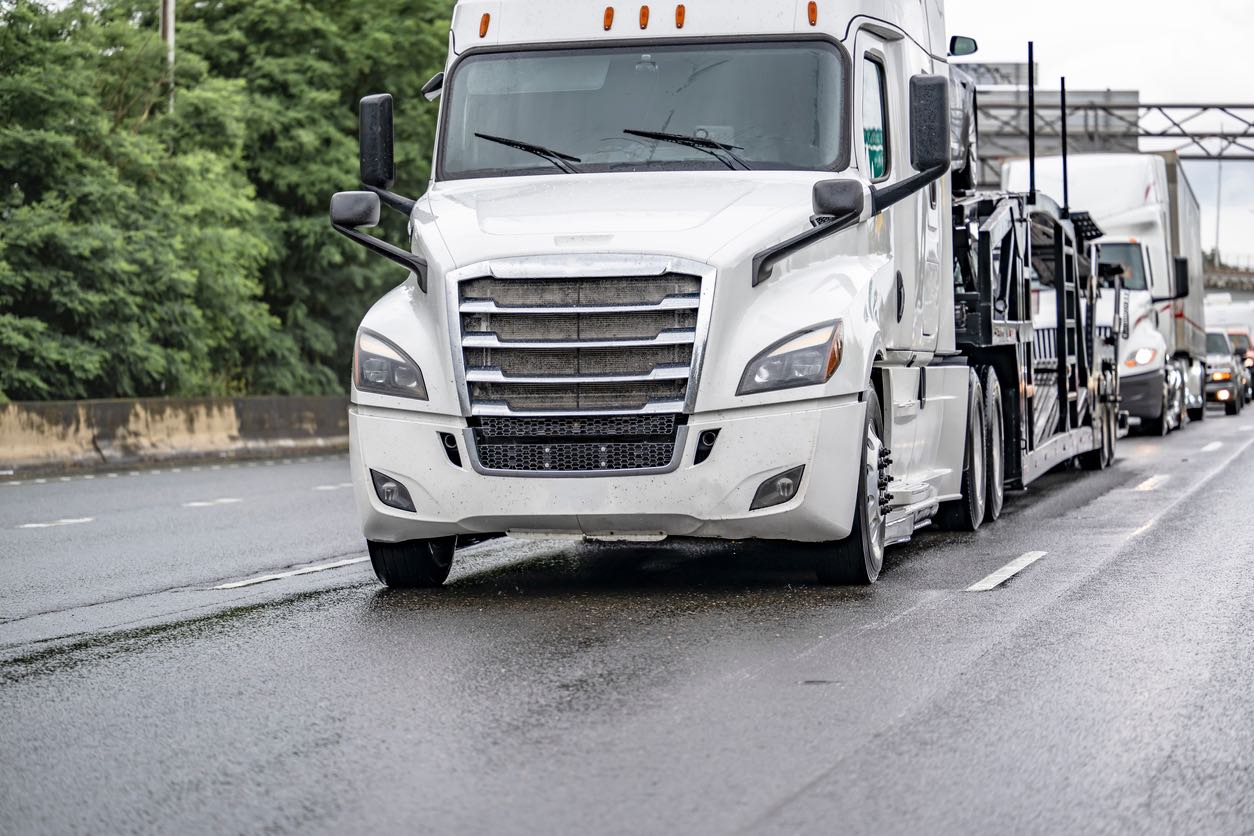 Five Effective Car Shipping Methods from Los Angeles: Choose Your Best Option
Understanding the various options is necessary for finding the most cost-effective ways to ship a car to or from the thriving metropolis of Los Angeles. Knowing all of the available choices will help you make a smart decision, regardless of whether price, convenience, or vehicle condition are your top priorities. We've outlined the benefits and drawbacks of each of the five common shipping options below to help you make the best decision for your circumstances.
Driving the Car Yourself: Taking the wheel yourself gives you autonomy over the trip, including the ability to set your own hours and take breaks. On the other hand, this option can quickly become tiresome for cross-country treks and cause needless wear and tear on your car, not to mention the reality of additional expenses for gas, unexpected vehicle issues and maintenance, lodging and food while traveling.
Hiring a Professional Driver: Hiring a professional driver might be a good fit if you want your car to arrive with a personalized touch. This has advantages in that your car will likely be in good hands, but it also has disadvantages because the miles accrued and the fact that your car is dependent on a single driver's driving style may affect how well your car is maintained.
Open Air Transport: Open-carrier transportation offers a solution that works with the majority of regular cars and budgets by striking a balance between dependability and affordability. Not all car owners may find it ideal, though, as your vehicle will be exposed to the weather and road debris.
Enclosed Transport: The preferred method for owners of expensive, vintage, or luxurious cars is enclosed transportation. The premium option, shielding vehicles from the elements, is more expensive but offers the assurance that your investment is well-protected against any outside threats while in transit.
Using a Train: Choosing rail services can be seen as an eco-friendly move because they typically have a lower carbon footprint than driving. Train transportation can offer a special combination of reasonable cost and vehicle protection, even though it is not as widely available or flexible as other options. This is especially true if your schedule permits a longer transit time. 

Tip:

Unfortunately, the auto train would not operate on this specific occasion in and out of Los Angeles.

 

Since the Amtrack Train only transports people and their vehicles from Lorton, Virginia (Washington, DC) to Sanford, Florida (Orlando).
Each of these methods carries its own set of advantages and considerations, and what works best will depend on your specific circumstances, preferences, and the level of investment you're willing to put into your car's journey from or to the City of Angels. By evaluating these five ways, you're better equipped to choose a car shipping strategy that aligns with your needs, ensuring a successful and satisfying experience.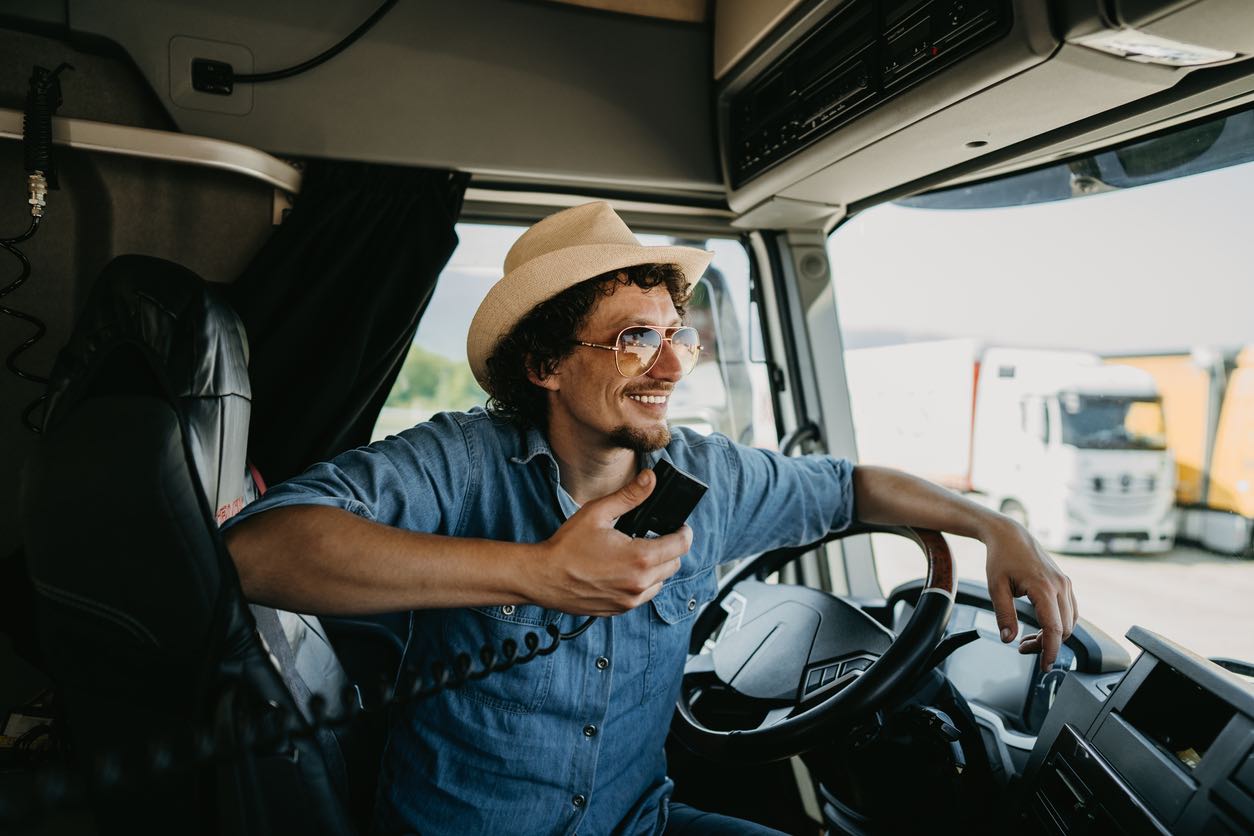 Discover the Best Car Shipping Options for You
Knowing your options for transportation is essential when it comes time to ship your car from Los Angeles across the country or vice versa. There is a shipping option that suits your needs, regardless of your budget or the need for additional security for your valuable car. The two main car shipping options—enclosed and open-air—will be discussed in this section so you can make an informed choice that strikes a balance between cost, convenience, and vehicle care.
Open Air Transport:  The easiest to use and most popular way to ship cars is open air transport. Your car is placed onto a sizable, open-air, multi-car transport trailer, the kind used to transport new cars to dealerships. This option usually comes with more scheduling flexibility and is more affordable. Additionally, the driver can more easily inspect the vehicles on a regular basis because the carrier is open, adding another degree of security while the cars are in transit. But keep in mind that even though your car will be visible, it will also be subject to the elements and the state of the roads, which is crucial to take into account if you're shipping a vintage or expensive car.
Enclosed Transport:  The best possible protection for your car while it is in transit is offered by enclosed transportation. Your vehicle is protected from the elements, dust, and road debris during transit by being transported in a fully enclosed trailer. While this option is more expensive, it is still a wise investment for high-end, exotic, luxury, or antique vehicle transportation because of the peace of mind it provides. Specialized straps and braces are frequently seen on enclosed trailers, which help to secure your car firmly while reducing the possibility of any damage occurring while it is being transported. Selecting enclosed transport implies putting the security of your vehicle first and ensuring that it reaches its destination in showroom shape.
Every shipping method has benefits of its own, whether it's lower costs for open-air shipping or the best protection for enclosed transport. You can choose the shipping option that best suits your needs by taking into account the value of your car and the specifics of your relocation. Always get in touch with the auto transport company of your choice to learn more about the details of each service they provide and select the one that best fits your needs and the needs of your vehicle.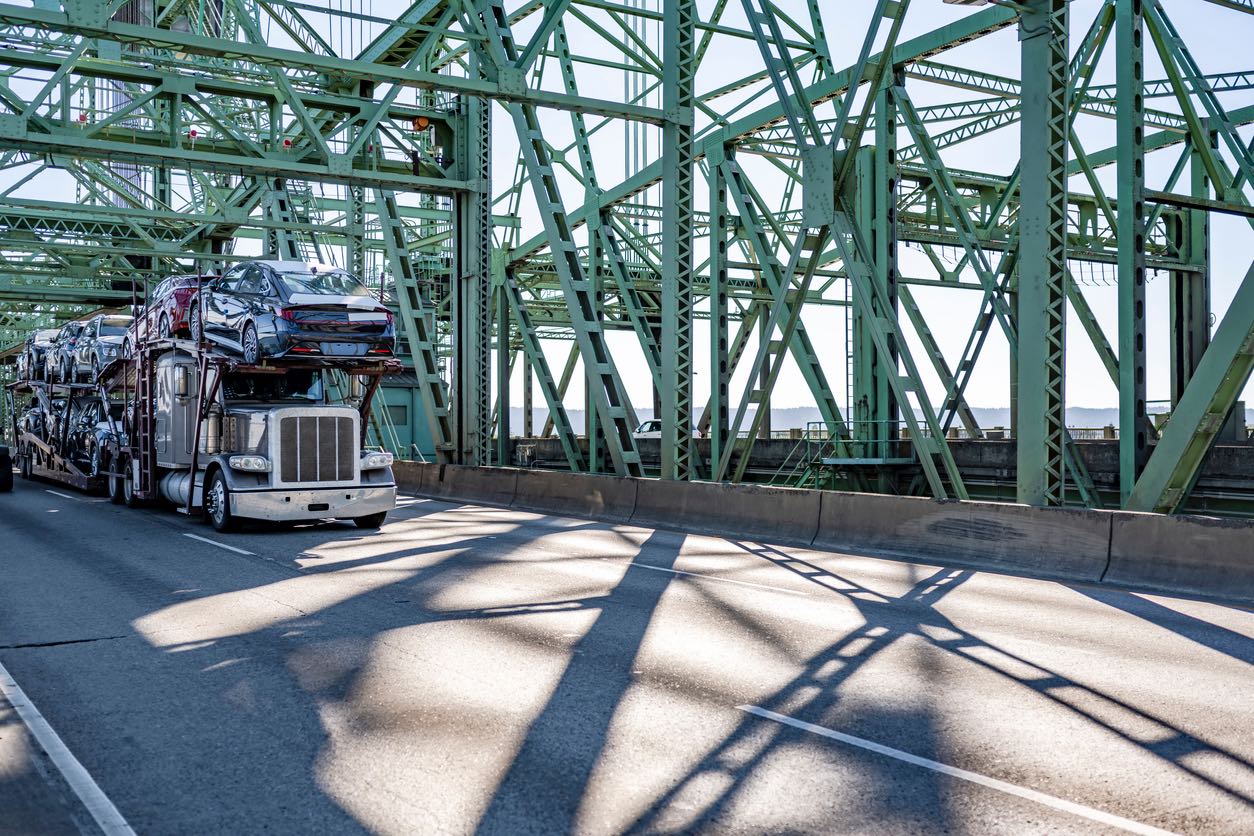 Choosing the Right Car Shipping Service for Your Needs
The wide range of car shipping services that are available is important to know when it comes to moving your car across states or even the entire nation. This synopsis not only lists the different shipping options available to you, but also emphasizes how each one addresses particular shipping requirements, such as expedited delivery or special vehicle relocation.
Door-to-Door Auto Transport: Convenience Delivered
Door-to-Door Service: This is the option for maximum convenience. Your car will be picked up by the transport company right at your designated location and delivered right to your destination. For individuals seeking a hassle-free shipping experience, this service is ideal as there is no need to travel to a drop-off location.
Express Vehicle Delivery: Speed at a Premium
Expedited Shipping: Expedited shipping puts your car at the front of the line for those who are pressed for time, guaranteeing a faster delivery. Even though the price is higher, having your car arrive right when you need it is frequently worth the extra money.
Specialty Car Shipping: For the Love of the Drive
Classic Car Shipping: A classic car needs to be transported with extra caution and attention to detail. To guarantee that your valuable asset arrives in perfect condition, select a service that specializes in handling classic cars.
Collector Car Shipping: Collector cars require specialized care just like classic cars do. To keep them safe from the elements and prying eyes, enclosed transport options are frequently necessary.
Exotic Automobile Shipping: High-end exotic cars demand the best possible standard of service and protection. Seek out businesses that provide custom services made to meet the particular needs of shipping expensive luxury cars.
Nationwide Transport: From Sea to Shining Sea
Cross Country Vehicle Shipping: You will need a service that is knowledgeable about handling long-distance moves and the subtleties of different state laws when you need to ship a car across the nation.
Seasonal and Niche Transport Solutions: Catered Flexibility
Seasonal Relocation – Snowbirds: Going where the seasons go? Auto transport companies that specialize in seasonal moves can help snowbirds by guaranteeing their vehicle will be waiting for them at their second residence.
Military Shipping Services: These services, which are tailored to meet the particular requirements of military life, provide individuals who must move frequently with dependable and adaptable options.
Student Car Shipping: Car shipping services can ease the stress of traveling long distances to campus for college students moving away for the semester, facilitating a more seamless transition.
Motorcycle Shipping: Moving or taking a cross-country road trip? Shipping services make sure your motorcycle gets to its destination safely and without damage from a long ride.
Specialty Vehicle Shipping: Beyond Cars and Trucks
Alaska Car Shipping: For shipping vehicles to and from The Last Frontier, specialized services are essential due to the particular difficulties presented by Alaskan terrain.
ATV / UTV Shipping: To guarantee their adventure gets off to a smooth start, off-road enthusiasts need dependable transportation for their ATVs or UTVs.
Golf Cart Shipping: Moving your golf cart is made simple by shipping companies that specialize in small vehicle transport, from the fairway to your new house.
Hawaii Car Shipping: Vehicle transportation to Hawaii necessitates managing maritime logistics, so selecting a service knowledgeable about these particular routes is essential.
Comprehensive Transport Services: Healthcare and EVs
Travel Healthcare: Car shipping services provide the dependability you need for healthcare professionals on the go to make sure your car travels with you, wherever your career may lead you.
Electric Vehicle Shipping: With the popularity of EVs growing, specialized car shipping companies are now aware of the subtleties of transporting EVs, including battery care and charging needs.
Finding the ideal fit for your car shipping needs is now simpler than ever thanks to the customization of each of these services to suit a variety of needs and vehicle types. This guide tries to assist you in making an informed choice and selecting a car shipping service that guarantees the security of your vehicle and your peace of mind by offering comprehensive information on each.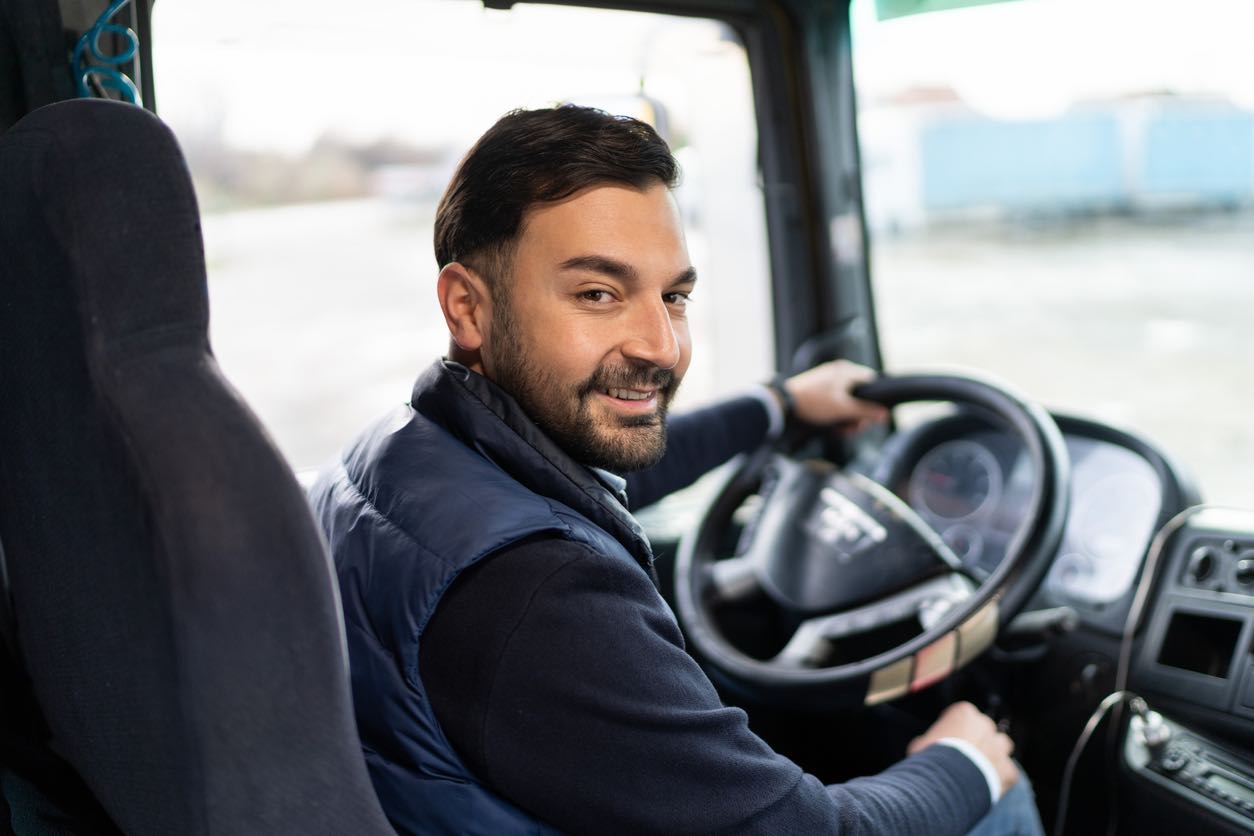 Unveiling the Costs: What's the Price to Ship Your Car in or out of California?
The cost is a key consideration when shipping a car to or from California's sun-kissed roads. The type of shipping service you choose, the distance your car will travel, and the make and model of your car all have an impact on the cost. Prices typically range from a few hundred to several thousand dollars, so it's important to know what factors influence these amounts.
Influencing Factors for Shipping Costs:
Type of Transport Service: The choice between enclosed and open-air transportation can have a big impact on price. The less expensive option, open-air transportation, is usually chosen for daily drivers and standard models. For those who own valuable cars, enclosed transportation may be worth the extra cost because it provides a better level of protection against weather and road debris for brand new, luxury or vintage cars.
Distance of Transport: A major factor in pricing is the distance traveled between your pick-up and drop-off locations. Regional shipments that are shorter and take place within the Golden State are often less expensive than cross-country shipments, such as those that take place between Los Angeles and New York, because of the higher mileage, fuel consumption, and driver hours involved.
Vehicle Size and Weight: Because of the additional weight and space it takes up on the carrier, the size of your car affects the cost of transportation. Larger SUVs and trucks require more space and may result in fewer vehicles being transported at once, raising the cost per vehicle. In contrast, standard-sized cars are frequently less expensive to ship.
Seasonality and Timing: Similar to the travel industry, there are seasons for car shipping. The busiest times of year are usually January and the summer, which can result in higher demand and higher prices. Rates can be more favorable when shipping during off-peak seasons, but specific route conditions and the weather must be taken into account.
Delivery Time Frame: Although they cost more, expedited services are available if you need your car shipped right away. Standard delivery options are usually the most economical option. Cost savings can be achieved by planning ahead and allowing for a flexible shipping schedule.
The total cost of shipping your car is influenced by the interaction of all these variables. Knowing these factors will help you choose a shipping option that best suits your needs while staying within your budget. To compare costs and services, always get quotes from multiple providers. Additionally, don't be afraid to inquire about any discounts or special offers that might make shipping your car to or from California more affordable.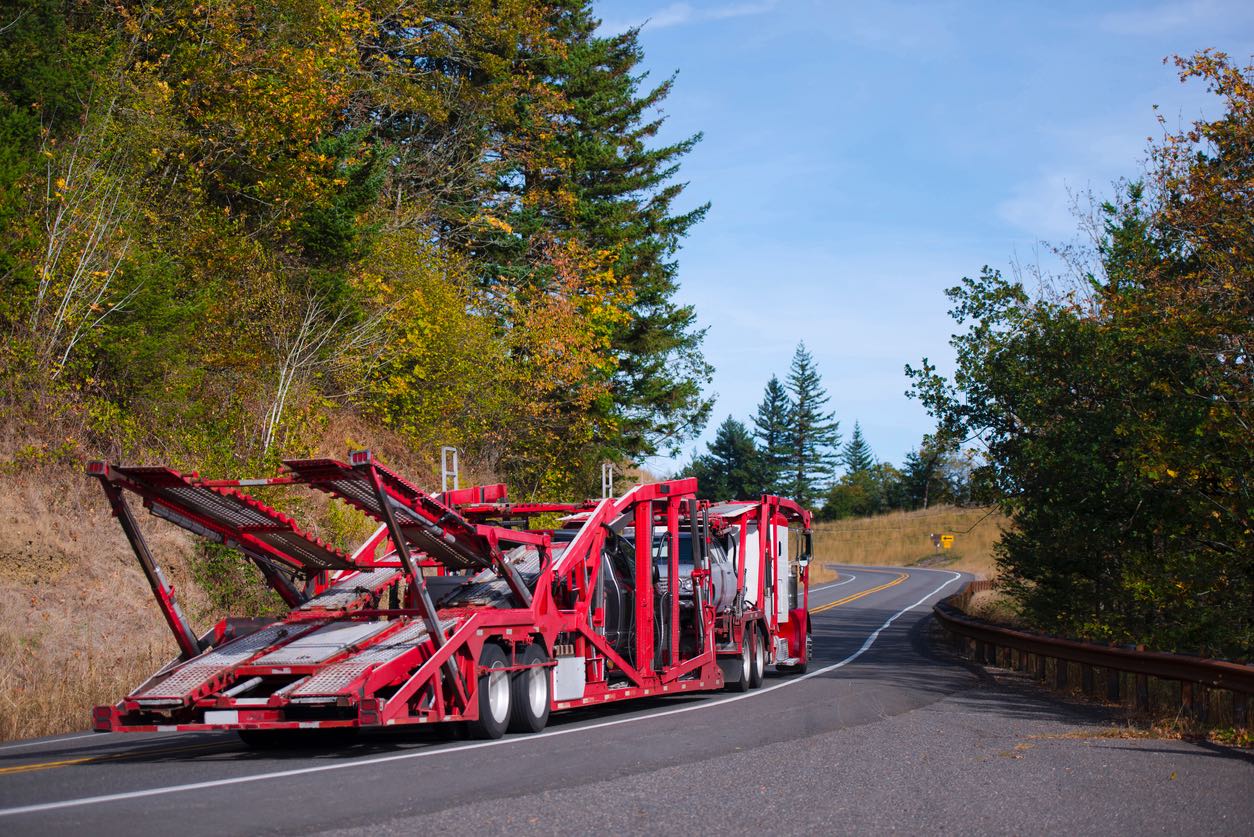 California Car Shipping Timelines: Understanding the Journey Duration
There is no one-size-fits-all time frame for shipping a car to or from California; the duration depends on a number of variables, including the final destination's distance and the shipping method selected. For transfers that are closer together, the transit time usually lasts a few days, but for cross-country transfers, it can take up to several weeks. Because of this unpredictability, car owners must plan ahead and set reasonable expectations.
Shipping Method Impact: The amount of time your car will spend in transit is directly impacted by the mode of transportation you select, whether it be enclosed or open-air. While enclosed transportation, which provides more protection, may run on a less frequent schedule and thus lengthen the wait, open-air options might offer more frequent departures and thus quicker delivery times.
Distance and Route Factors: Traveling from coast to coast takes longer than shorter interstate trips by nature. For example, shipping a car across the country from Los Angeles to New York is a significant undertaking that usually requires up to two weeks, whereas shipping a car to a nearby state such as Nevada can be finished in a matter of days.
Seasonal Variations: There may be a spike in demand for auto shipping services during peak seasons, especially the summer and the holidays at the end of the year, which could result in longer wait times. On the other hand, less traffic on shipping routes and possibly quicker delivery times are associated with off-peak seasons.
Traffic and Weather Conditions: Shipping times can also be impacted by bad weather and traffic congestion in urban areas. Travel from or to California may be slowed down by rain and snowstorms and other seasonal weather events, as well as the notorious traffic in Los Angeles.
Service Level and Logistics: If you're in a rush, expedited shipping services can save a lot of time during the transit process, but they are not free. However, standard services could take longer, particularly if there are multiple vehicles involved or carloads need to be consolidated logistically.
When preparing for auto transport to or from the Golden State, you can make more informed decisions and more accurately estimate the shipping time for your vehicle if you are aware of these important factors. For the most accurate schedule, take into account the particulars of your car's travel and speak with the shipping company of your choice.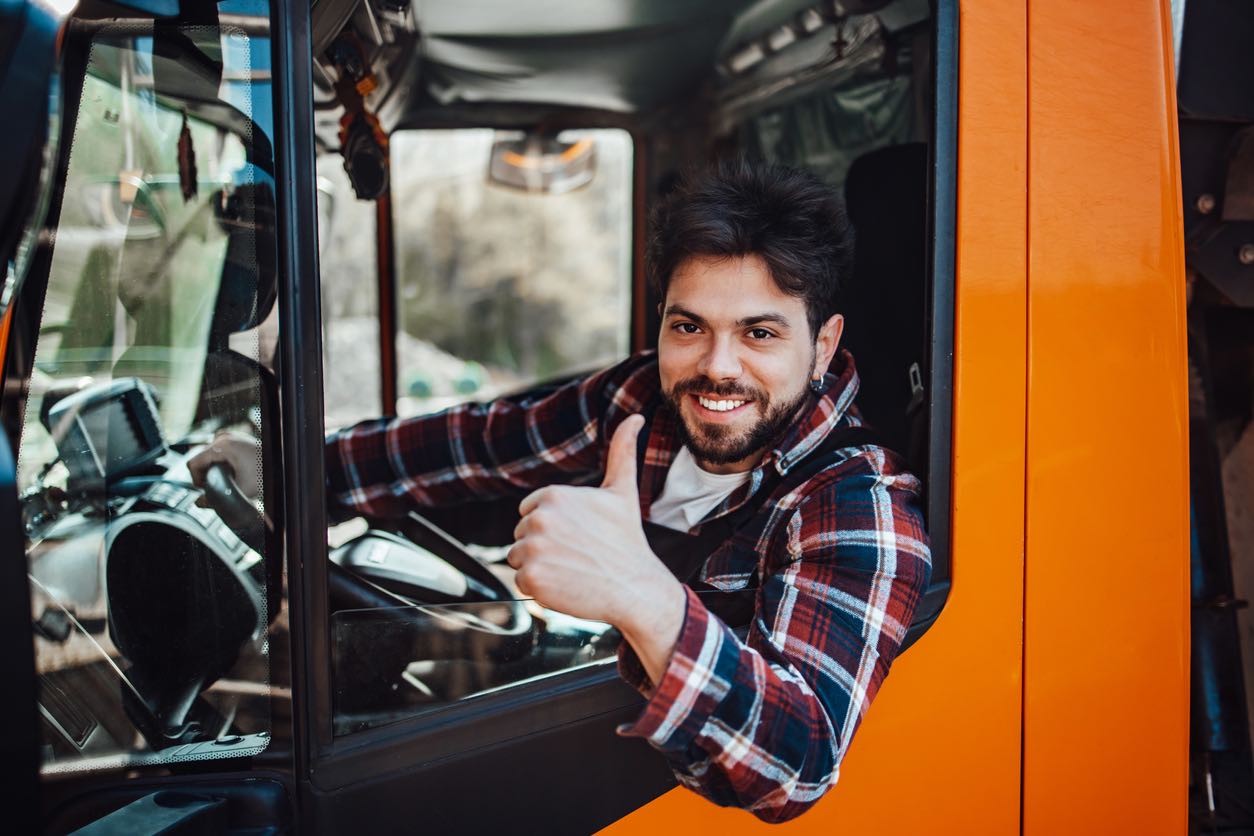 Navigating the Journey: The Insider's Guide to Car Shipping from California
Understanding what to expect is crucial for a seamless experience when thinking about transporting your car to or from California's sun-drenched regions. There are a number of important steps in this process, starting with the quotation and ending with the delivery inspection. By getting involved with this process, you can ensure that your car travels to its destination safely and that the experience is transparent and predictable.
Obtain Multiple Quotes: Start your vehicle shipping journey by getting quotes from several auto transport providers (2 to 3 car shipping quotes should suffice). This is about finding the ideal balance between cost, service, and reliability—it's not just about comparing prices. Every quote will give you an idea of the quality of service you can anticipate and assist you in setting aside money for it.
Select Your Preferred Service: It's time to choose the kind of service that best meets your needs once you have your quotes. Your decision will depend on various factors such as vehicle type, budget, and personal preference. Examples of these factors include whether to choose door-to-door delivery or terminal-to-terminal transport, or whether to use enclosed or open-air transportation.
Vehicle Preparation Is Key: One important step is getting your car ready for the trip. This entails washing your car, taking pictures of any damage already present, and tying up any loose parts. Make sure your car only has a quarter of a tank of gas left, and make sure your battery is safely secured and fully charged.
Inspection and Pickup Process: Your car will be thoroughly inspected by the carrier before being loaded. This is an important step because it guarantees that any pre-existing damage is recorded to prevent disagreements after delivery. After that, the carrier will carefully load your car so that it is ready for transportation.
In Transit: Your car is currently traveling through the extensive system of roads and side roads. When your car travels across the nation, a trustworthy carrier will treat it with care, protecting it from the weather and dirt from the roads – as much as they can especially if you select an open carrier for transport.
Delivery and Final Review: The delivery and post-transport inspection constitute the last stage of the entire process. Make sure your car is in the same condition as when it was picked it up by thoroughly comparing its condition upon arrival with the initial inspection report. Any differences should be noted and reported right away to the transportation company.
By fully grasping each step of the car shipping process from California, you are able to feel confident in the trip that your vehicle will be making. This attention to detail guarantees that you are informed and ready at every turn, resulting in a successful and hassle-free experience. It also improves the safety and security of your car's transit.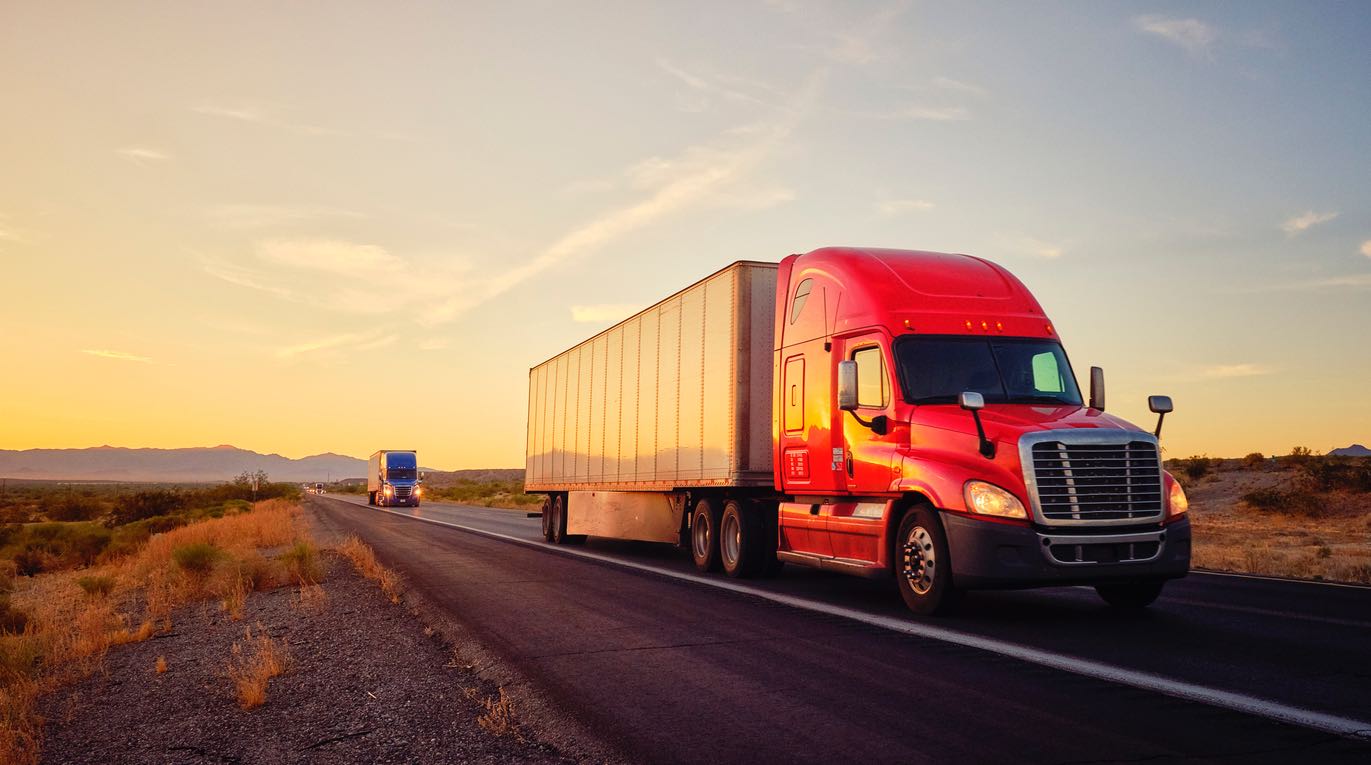 Unlocking Competitive Auto Shipping Quotes: Your Guide to Cost-Efficient Car Transport in California
Getting an estimate for shipping a car to or from California is an essential first step in the transportation process and the start of a fruitful automobile relocation journey. If you have all the information you need, this task can be easy and straightforward. You can get the most accurate and competitive estimates that are customized for your needs if you have specific details about your vehicle and the dates you would like it shipped ready.
The following should be readily available to you to guarantee that you receive the most accurate quote:
Vehicle Details:
Make and Model: The quote varies depending on the kind of vehicle you are shipping because of variations in weight and size.
Condition (Running/Non-Running): While non-running vehicles need extra labor and equipment, which could raise the cost, operational vehicles are simpler and less expensive to load and unload.
Pickup and Delivery Locations:
Exact Addresses: Giving exact locations facilitates understanding route complexities and distance calculations, two important cost factors.
Urban vs. Rural: The cost of shipping to or from rural areas may be higher than in urban areas because of their accessibility.
Shipping Options:
Open or Enclosed Transport: Open transportation is less expensive, but enclosed transportation costs more and offers greater protection.
Door-to-Door or Terminal-to-Terminal: While door-to-door delivery is more convenient, the effort required to provide terminal-to-terminal services may be less expensive.
Time Frame:
Flexible or Fixed Dates: If you're willing to be flexible with the transporter's schedule, you might be able to negotiate better rates.
Expedited Service: Expect to pay more for expedited shipping services if you require faster delivery. These services come at a premium.
Don't forget to get quotes from several businesses and contrast their offerings and testimonials. In addition to serving as evidence of the business' expertise, a thorough and precise quote is the first step in guaranteeing you receive the best deal possible for your vehicle shipping requirements. Remember that for a hassle-free experience, reliability, reputation, and service quality are just as important as price. The cheapest option isn't always the best.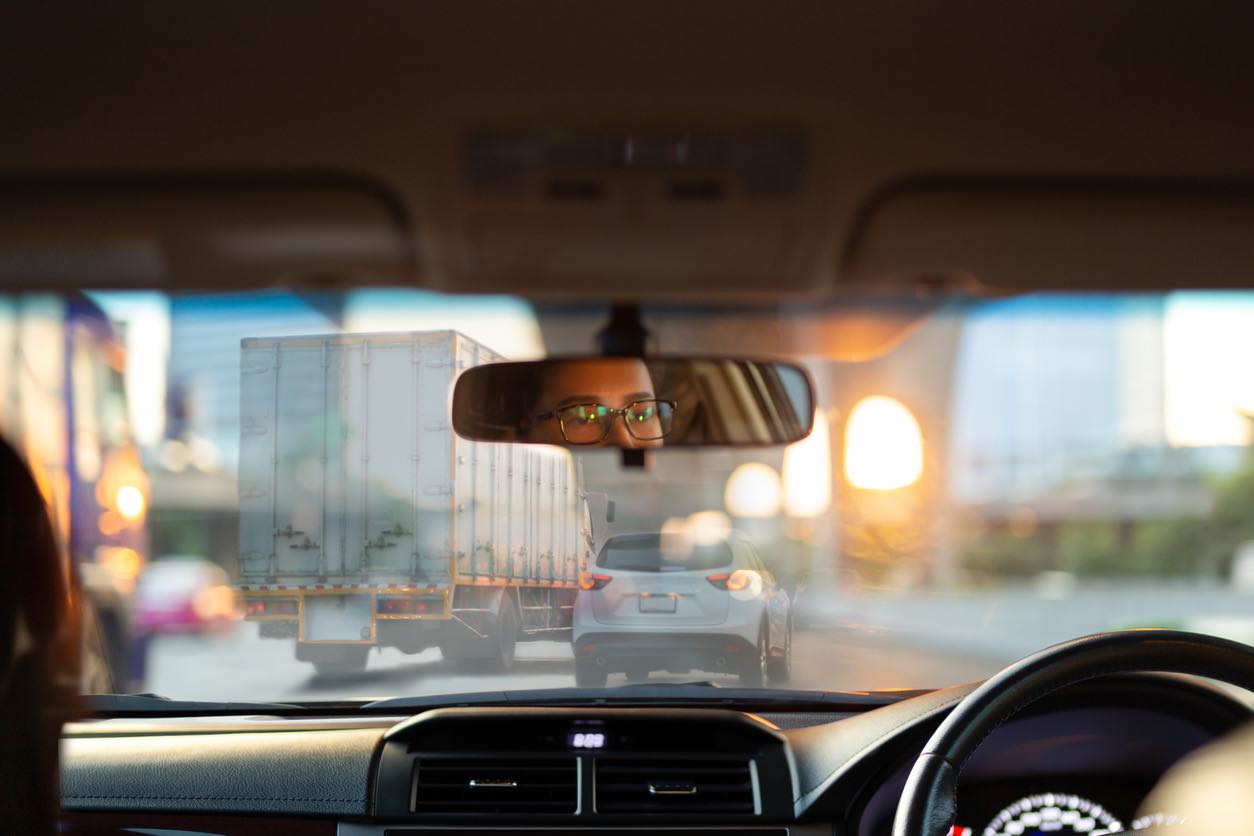 Unlocking the Secrets to Selecting the Premier Auto Transport Service
Exercise due diligence when searching for the best auto transport provider for your vehicle shipping needs; it's not only advised, but crucial. The whole process is similar to choosing a reliable friend to drive your car across the nation. Someone dependable, trustworthy, and with a solid background would be ideal. Similarly, these attributes are critical to consider when selecting a shipping company and can be evaluated by thorough investigation and examination.
How to Find the Best Auto Transport Company to Ship My Car?
In order to guarantee that your vehicle's trip from Los Angeles to any other US location is handled expertly, expanding the scope of the following points will help you make an informed choice:
Investigate Reviews and Ratings: A company's reputation in the digital age precedes it thanks to online reviews and ratings. Numerous resources with a wealth of customer feedback are available on websites like Google, Consumer Affairs, Better Business Bureau, and TransportReviews. Investigate the specifics of customer reviews rather than simply scanning the star ratings to learn about the advantages and disadvantages of each business. Good reviews frequently demonstrate a business's dedication to providing high-quality services and satisfying customers.
Confirm Licenses and Insurance: All reputable auto transport companies need to have an active USDOT number and be registered with the Department of Transportation. The Federal Motor Carrier Safety Administration (FMCSA) website allows you to confirm this information. Make sure the business also has comprehensive insurance, which covers your car in case of damage while it's being transported. A trustworthy business will be happy to give you proof of insurance right away.
Evaluate Their Experience: There are subtle differences between the rules governing intrastate and interstate auto transport. Experienced businesses will have sailed these waters a great deal, so they can guarantee the safe and legal transportation of your car. In the transportation industry, longevity is often associated with a profound understanding of the optimal routes, the complexities of logistics, and the adaptability to manage any unforeseen difficulties that may emerge on the way.
You can improve the chances of a seamless car shipping experience and feel more at ease knowing your vehicle is in capable hands by giving these factors careful thought. Your car is a part of your life, not just a piece of equipment. It's critical to entrust it to the best auto transport company, and you can accomplish that by using these tactics.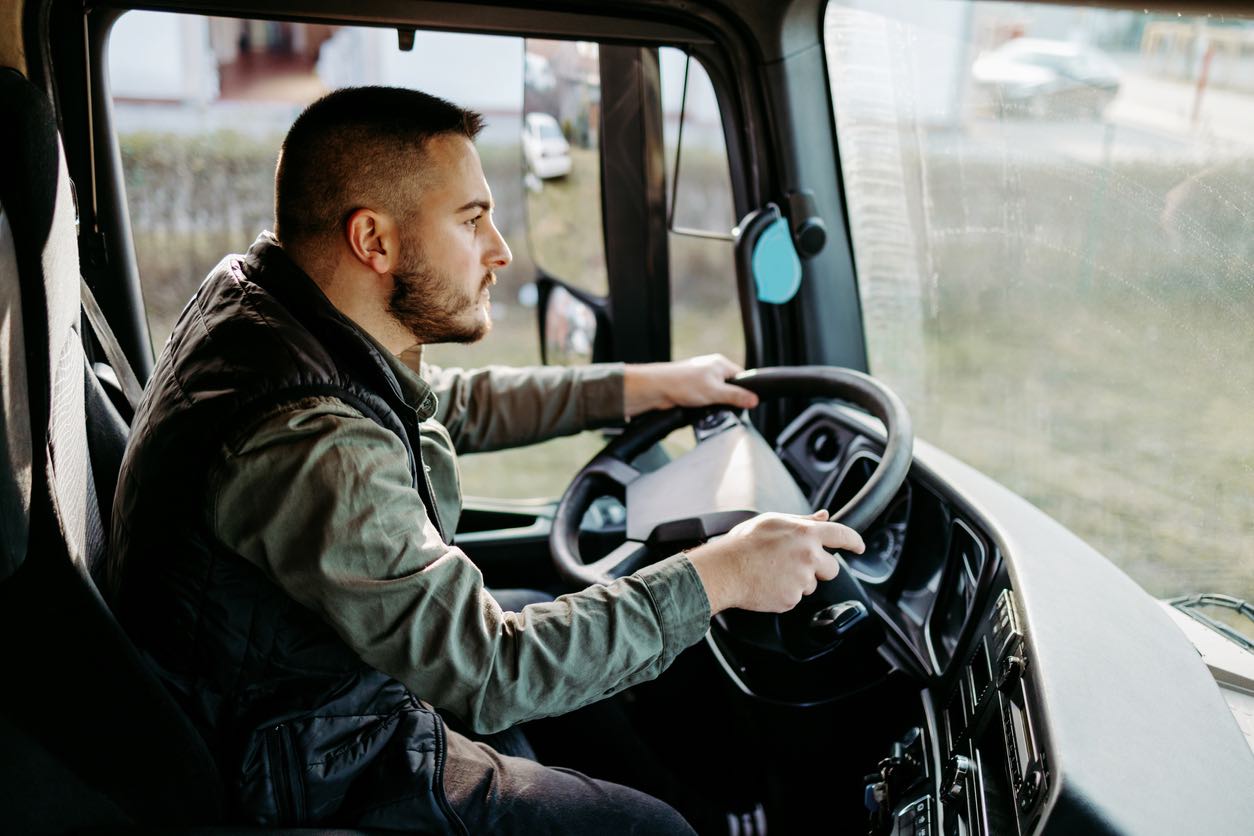 The Golden State Dream: Weighing the Benefits and Drawbacks of Relocating to California
Thoughts of relocating to California may conjure up visions of bright beaches, tech startups, and glamorous Hollywood. It's a state that many people want to live in and offers limitless opportunities. However, the reality of what it means to live in California is hidden behind the sunny exterior. Moving to California is an important decision that should be carefully considered because of the state's high cost of living as well as its allure for year-round sunshine. Just as important as getting ready for the practical side of shipping your car is being aware of the whole gamut of life in California.
Pros of Moving to California:
Beautiful Weather: Californians enjoy sunny days and moderate temperatures for the majority of the year thanks to the state's well-known Mediterranean-like climate. The ideal weather for outdoor activities is here, which adds to an energetic, dynamic lifestyle that's difficult to find elsewhere. Your everyday life will probably seem more vibrant under the Californian sun since there will be fewer days lost to severe weather.
Diverse Culture: The diversity of California's population, drawn from all over the globe, is reflected in the state's diverse cultural fabric. This diversity is celebrated through food, festivals, and the arts, offering a cultural richness that is one of the state's most compelling attractions. Accepting Californian culture entails becoming a part of a society that values and respects people from all backgrounds.
Economic Opportunities: California is a promising state in terms of the economy, having the fifth-largest economy in the world. Opportunities for career advancement and innovation are abundant, ranging from the tech behemoths of Silicon Valley to the entertainment sector of Los Angeles. California may be the ideal place for someone looking to advance their career in business or who wants to move up the corporate ladder.
Cons of Moving to California:
High Cost of Living: California has some of the highest housing costs in the country. Urban areas like San Francisco and Los Angeles can have prohibitively high housing costs, making it necessary to have a sizable income in order to live comfortably when combined with other living expenses. Here, budgeting takes on an artistic quality as the California dream and financial realities must be balanced.
Traffic Congestion: California traffic is notorious for having an excessive number of cars on the road, especially in Los Angeles. A large portion of the day can be devoted to commuting, and traffic congestion exacerbates air pollution issues. Prospective residents should think about how traffic will affect their daily schedule and, if feasible, look into alternate modes of transportation.
These benefits and cons will be crucial in helping you make a decision as you consider moving to California and the logistics of shipping your car. It's about the life you'll lead after you get there, not just where you're going. Your move to the coast can be as easy and predictable as the tide, providing you and your car arrive safely and prepared for a fresh start. All it takes is the right information and planning.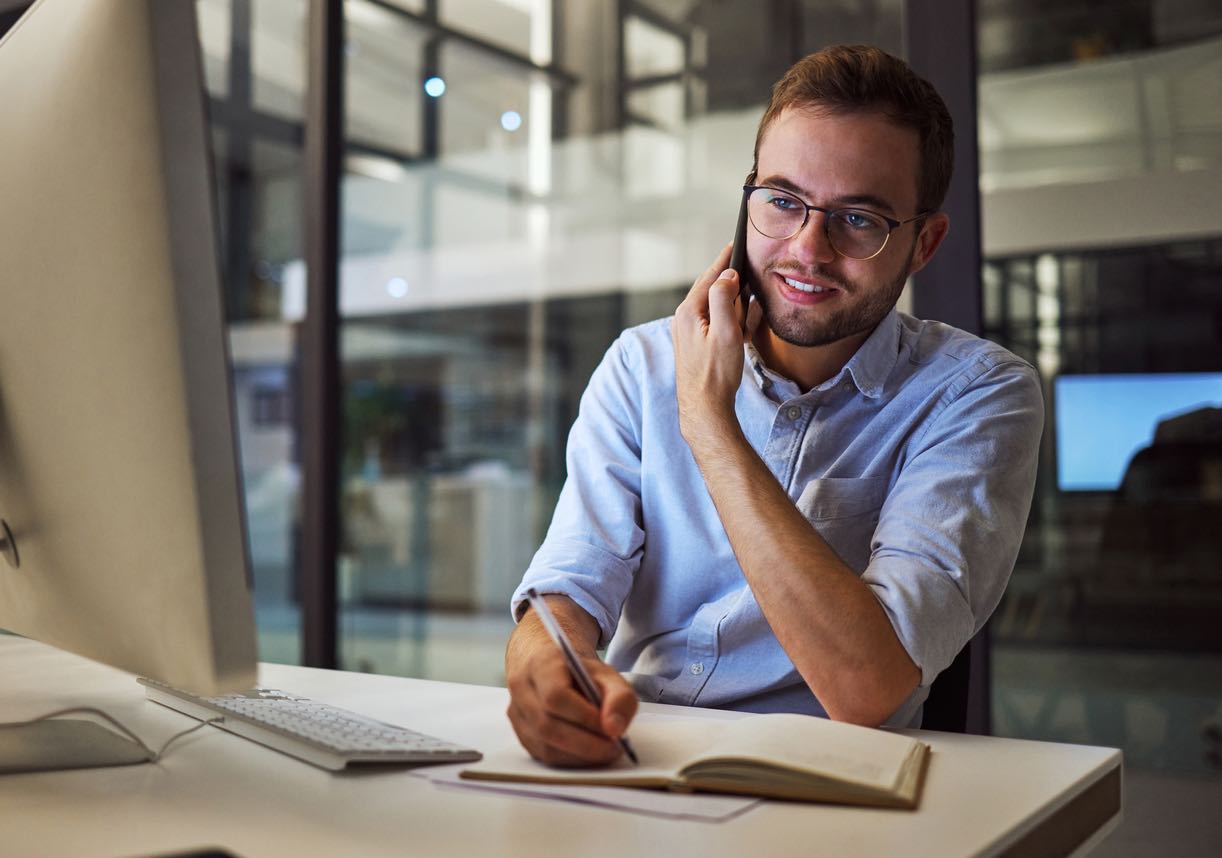 Sailing Smoothly: Your Ultimate Guide to Hassle-Free Car Shipping with Ship A Car, Inc.
Moving a car across state lines is much more than just a transaction when you complete your exploration of the logistics of car transportation from Los Angeles; rather, it's an essential component of your relocation journey. It is imperative to comprehend the nuances of vehicle transportation, regardless of your inclination towards California's sun-kissed beaches or saying goodbye to its breathtaking sunsets. An effective car shipping plan is the result of careful planning, in-depth investigation, and a strategy that fits your specific requirements. Keep in mind that every car is worth more than just money; it's filled with memories and opportunities to discover new paths. The final chapter in your auto shipping tale is selecting the appropriate partner for this voyage.
Joining forces with Ship A Car, Inc. makes the process easier to navigate and less stressful than it might otherwise be. Ship A Car, Inc. distinguishes itself by providing a full range of car shipping services that cover all of California and beyond, all while maintaining a commitment to dependability, safety, and client satisfaction. Their seasoned professionals are prepared to handle the task with excellence, whether your vehicle needs to make its way to a quiet town on the outskirts or through the busy streets of Los Angeles. You are moving more than just a car when you entrust Ship A Car, Inc. with your transportation needs; you are moving a part of your life. Get your free car shipping quote now by calling (866) 821-4555. This is the first step toward a worry-free auto shipment. Allow Ship A Car, Inc. to guide you toward a smooth transition so that the distance won't dictate how your story unfolds.
FAQs Regarding Shipping a Car to or from California
Q: Do you mind if I pack some of my personal items in my car?
A: In most cases, this is not recommended due to concerns regarding insurance and safety.  However, you should always ask your car shipping company because there is always a carrier ready to make an exception.
Q: Is it possible to ship a vehicle that is not currently operational?
A: Yes, but there is a possibility that you will be charged additional fees.
Q: Do you require my presence when the vehicle is being picked up or delivered?
A: It is recommended, but you also have the option of appointing someone else to act on your behalf.