The Step By Step Process to Transport Large Tires
People tend to become anxious when it comes to the transportation of heavy equipment and the tires used on heavy equipment transport trucks.
Moving large pieces of heavy equipment might be challenging, but that doesn't imply it's physically impossible. To provide you with even more convenience, here at Ship a Car, Inc, we have expanded our shipping services to include the transportation of tires for heavy equipment.
We can assist you in transporting any number of tires, from a single tire to a large quantity of monster truck shipping tires, depending on your needs.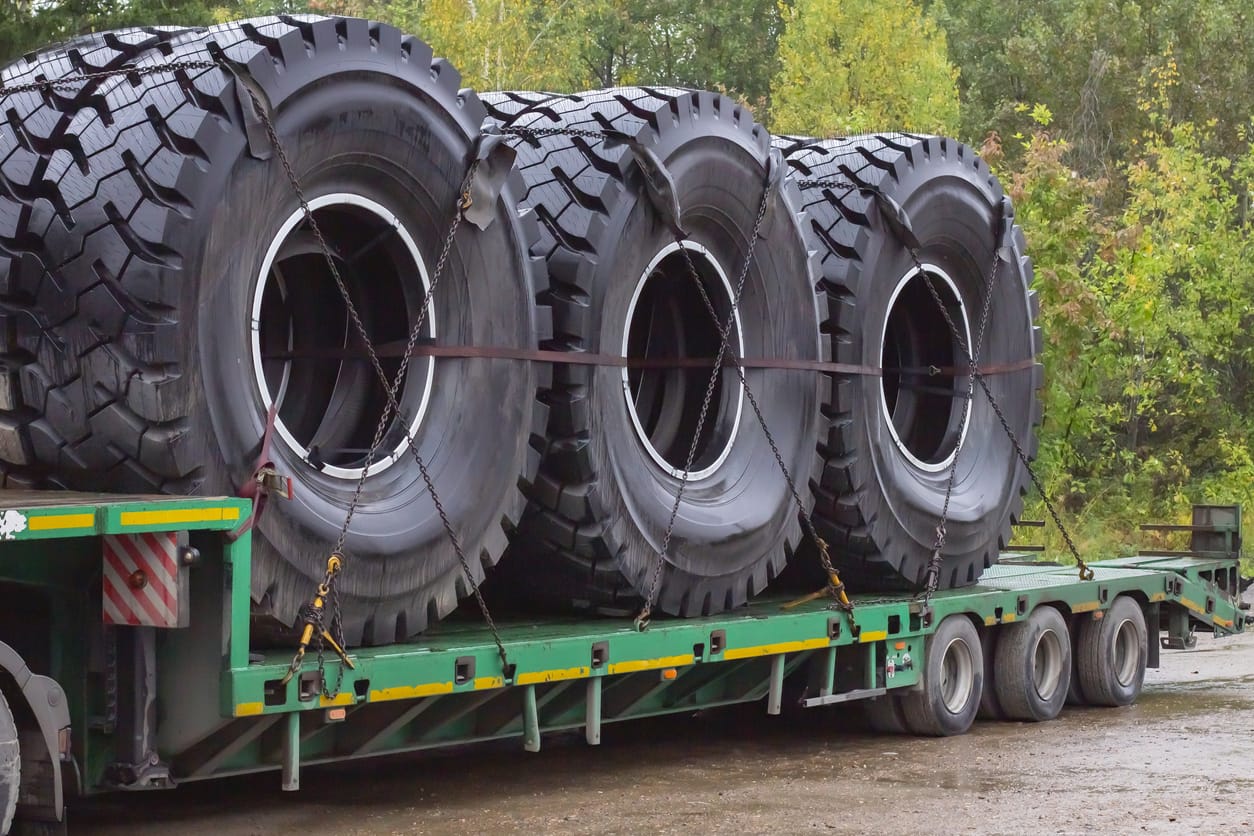 Different Ways to Ship Large Tires
As known heavy transporters, we at SAC have a reputation to live up to when it comes to delivering heavy equipment and construction tire transport services that are seamless and problem-free. We can supply heavy equipment and construction tire transport since we have the necessary resources.
As a result, we strongly suggest that you get the most suitable trailer for large tires or other oversized tires. But in the end, the decision of which trailer to pick as the finest one lies solely in your hands.
You have your choice between the following trailers from our extensive inventory of options:
Drop deck trailer
Removable gooseneck trailer
Double drop deck trailer
Flatbed trailer
The maximum height of the heavy equipment that each of these vehicles is readily able to carry, the maximum width of the vehicle that each of these vehicles can carry, and the maximum weight that each of these vehicles can carry are all different. Our experts at Ship A Car, Inc can inform you of all the specifics when arranging large tire shipping.
It is simply a matter of determining WHICH of these is most suited for transporting truck tires and heavy haul shipping according to your vehicle's specifications. All of them are excellent options.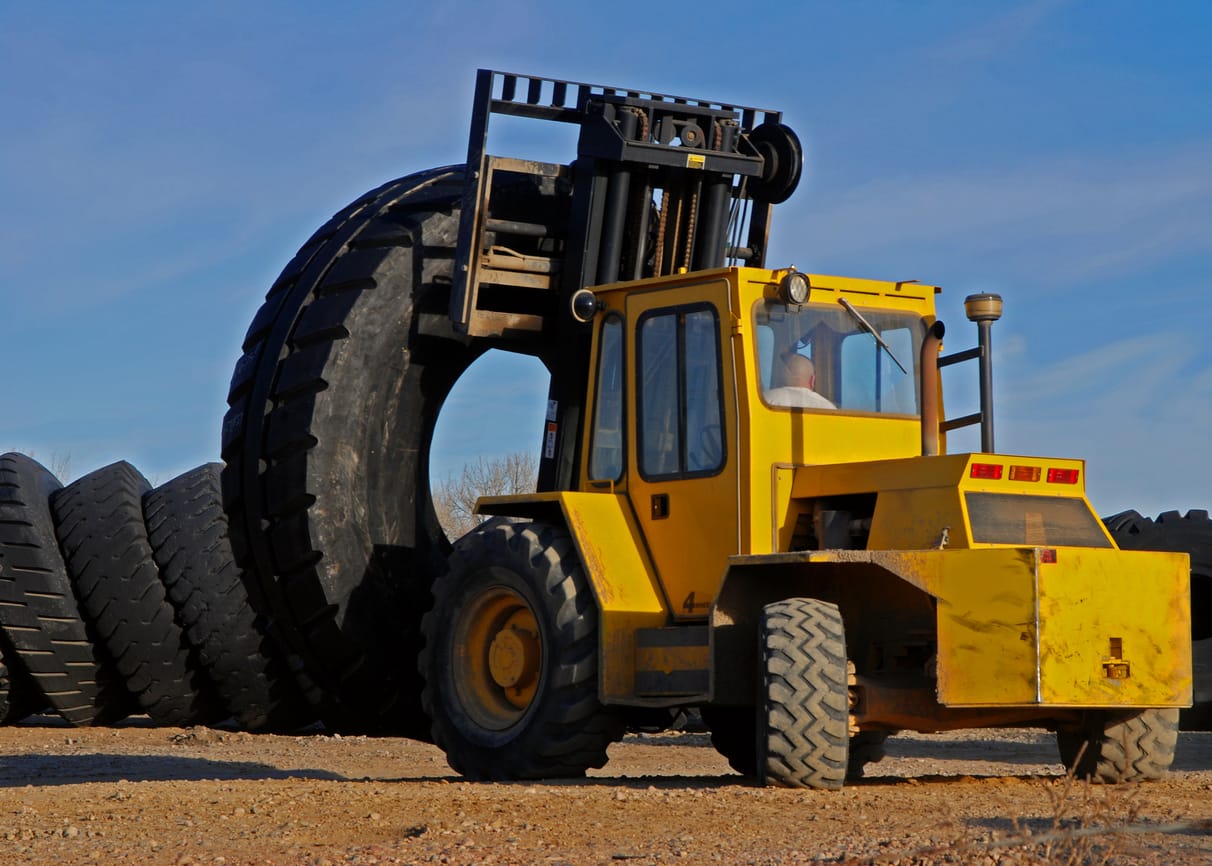 How Will My Tires Be Transported?
After the tires have been put onto our trucks, a barrier is applied to prevent them from becoming ruined due to exposure to the elements. Tire components such as spools, valves, and caps are removed to facilitate their transit in a different container.
Transportation advances eventually led to the adoption of enclosed vehicles with metal bodies. The tires have a lower air pressure as a result of this. After that, the tires are arranged into pallets. Tires are also held with straps to prevent them from slipping during shipment.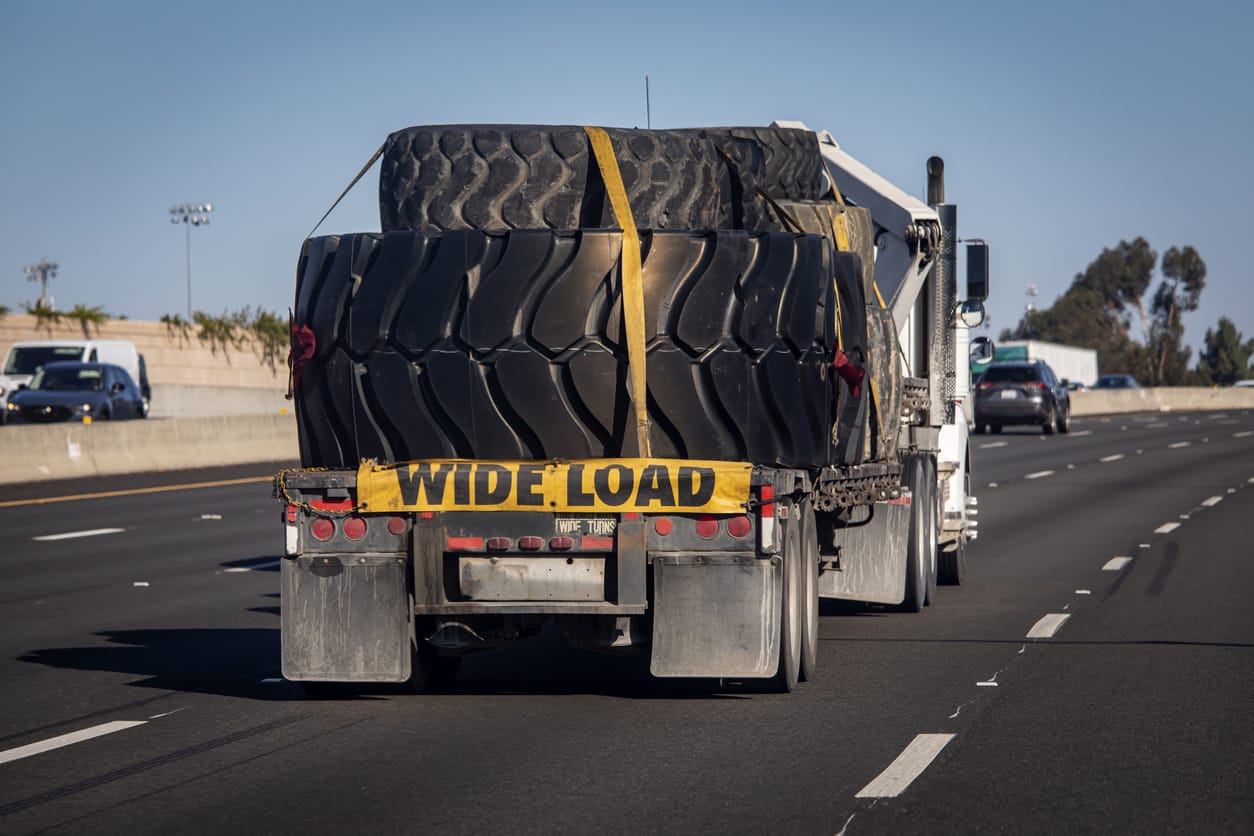 Making Sure Large Tires are Loaded Safely
The loading process for tractor tires is just as important to the success of a shipment as the planning step. When this point has arrived, the cargo will be lifted onto the trailer and then driven to its final location. When loading heavy freight with a forklift, there is a risk of injury, and each error made has the potential to harm the cargo and cause injury.
Here are some helpful and practical safety guidelines to keep in mind when utilizing a forklift to load large tires onto a trailer.
Use the right forklift. In addition to picking a forklift with clamps to grip the outside of the tires, you need to choose equipment with a carrying capacity that is appropriate for the job. It is of equal importance to ensure that the trailer height is suitable for the operation of a forklift. It is in your best interest to ensure that the shipping business you use has four-wheeled forklifts, as these can carry a greater load than large tires.
Ensure everything is correctly secured. It is necessary to make sure that the trailer is adequately anchored to the ground before putting the loaded forklift onto a trailer. If it is attached to a cab, you need to make sure that the brakes are engaged, and the tires are blocked. If it does not come with a car, the permanent jacks holding the trailer to the ground have to be stable to prevent the trailer from tipping over while it is being loaded. In addition, the forklift operator is required to bend backward and move the weight toward the rear of the vehicle to improve the vehicle's stability.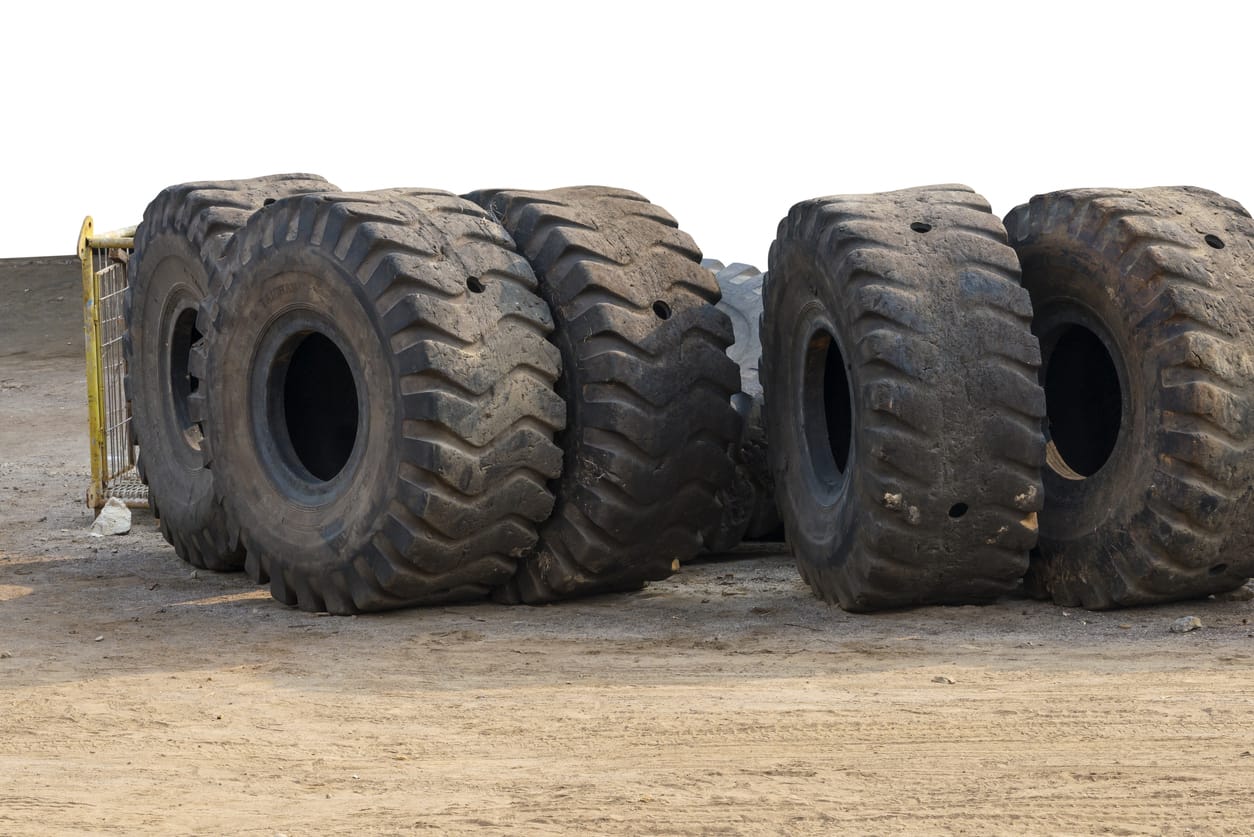 Choose the Right Transportation Company
Before choosing a hauling company, you must know what you're getting into. Some clients have been tricked into choosing cheap shipping services, only to be taken advantage of by shippers who are not honest or unavailable. Ask the shipping company you're considering for a list of the services they offer and how much they cost. Don't agree to anything over the phone, either. Instead, write it down and read it over before you sign.
During transport, there could be an accident, and your large tires could get damaged. You don't want a shipper who will leave you to clean up the mess on your own. If you can, ask the heavy hauler, you are thinking about using if your cargo can be insured. If they can't cover the value of your shipment, you should look for another transport company.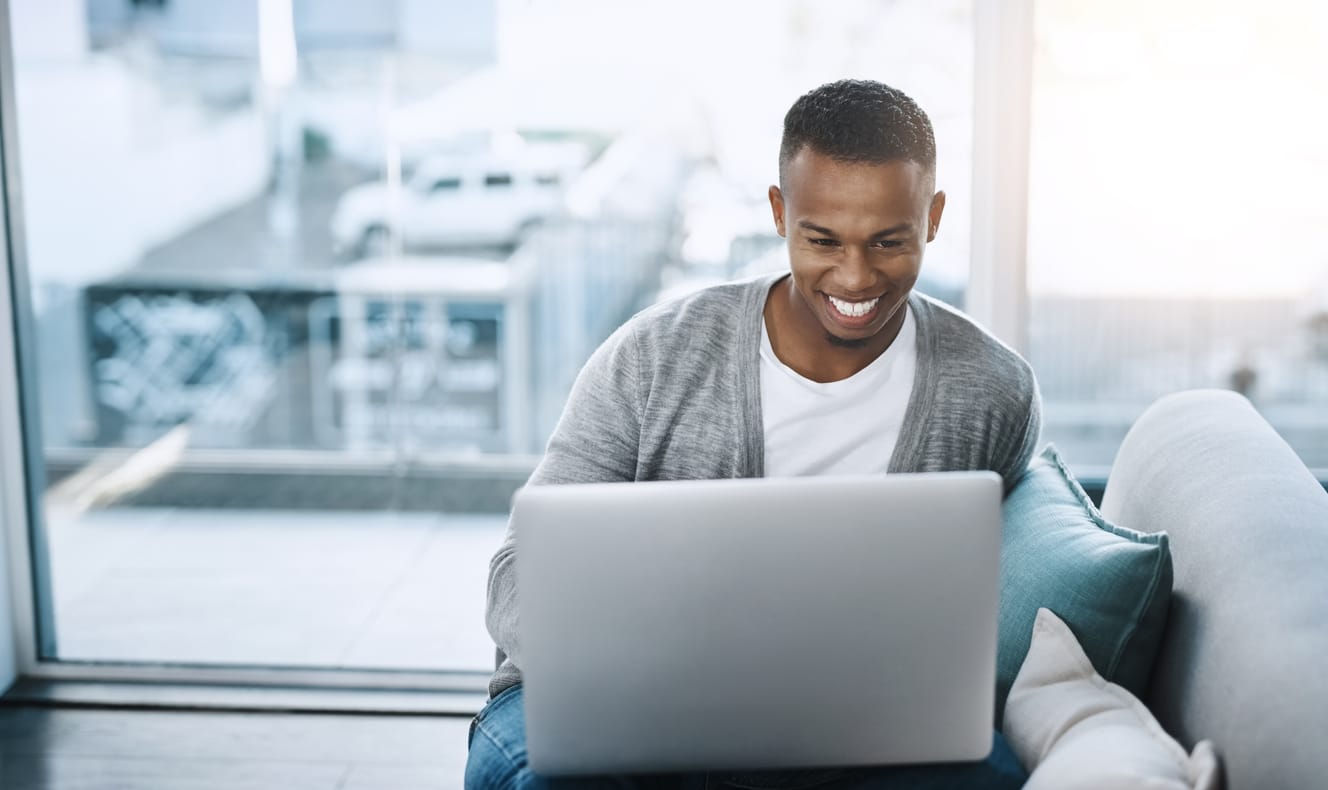 Has your shipper thought of a backup plan? Things could change and make the original shipping plan useless. A shipping company with a lot of experience must be ready for anything unexpected, like a change in logistics. Make sure your heavy-cargo shipper has a backup plan so you don't have to spend a bunch of money on last-minute transportation.