Comprehensive Guidance for Transporting Heavy Equipment Quickly in Missouri
Located in the heartland of America, Missouri is a state brimming with diverse geography, vibrant cities, and bustling industries. The state's diverse economic structure ranges from agriculture and manufacturing to technology and healthcare, which significantly contribute to the demand for heavy equipment transport locally and statewide. Meeting this demand is where Ship A Car, Inc., with its decades of experience in the heavy equipment shipping industry, truly shines.
Missouri's central location within the U.S. makes it a strategic hub for shipping heavy machinery and equipment. This pivotal role is crucial in maintaining the rhythm of various industries, demonstrating the importance of dependable transport services.
We invite you to consider Ship A Car, Inc. for your heavy equipment shipping needs, harnessing our expertise and dedication to seamless service.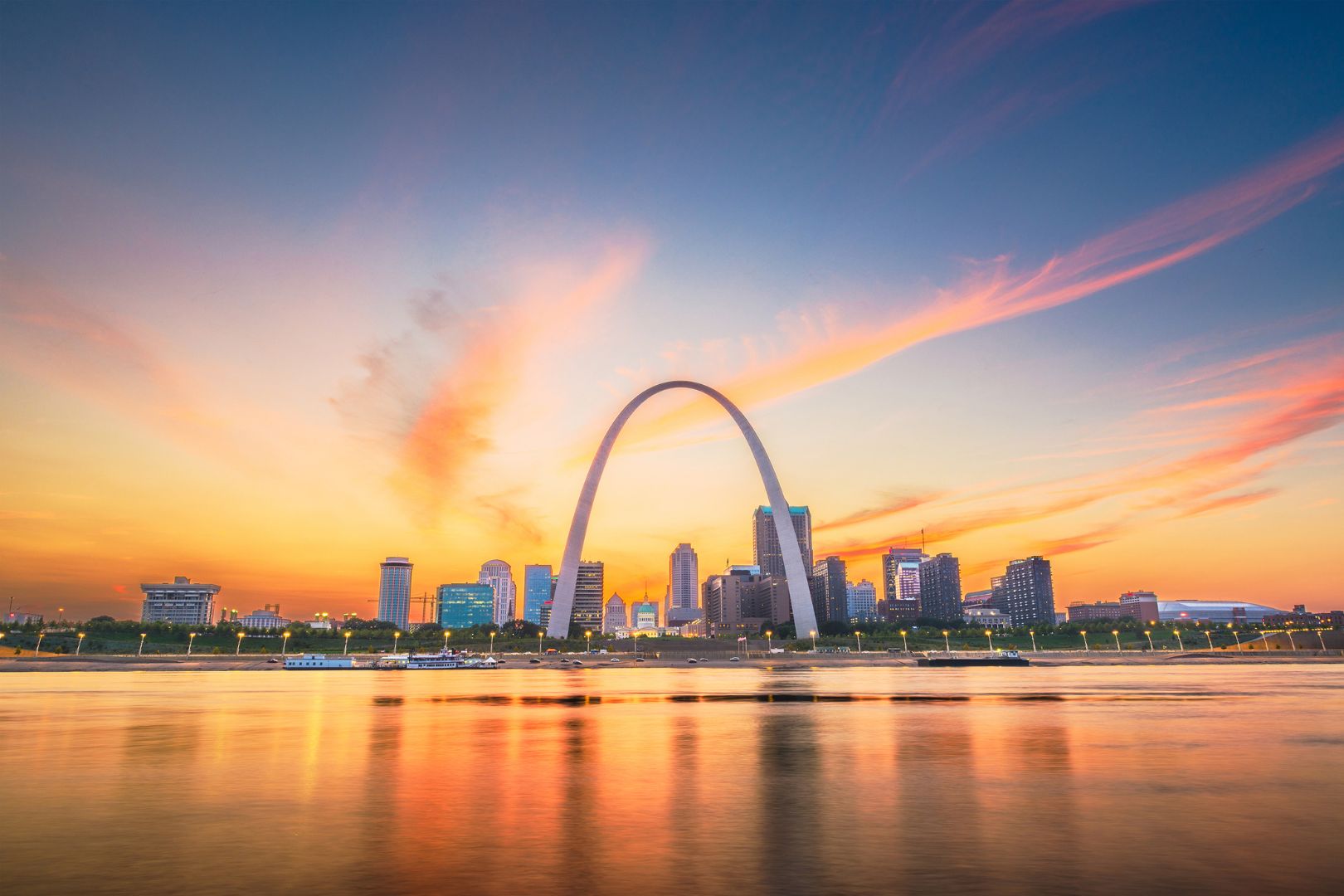 Missouri Major Trucking Routes and Cities
Transporting heavy equipment effectively and efficiently necessitates the utilization of critical highways and transit routes. Missouri, being geographically centered in the United States, boasts two primary interstate highways as vital conduits for heavy equipment transport.
Firstly, Interstate 70 (I-70), one of the primary cross-country routes, runs in an east-west orientation. Starting from the vibrant city of St. Louis, I-70 stretches across the state, passing through Columbia and Kansas City and reaching the western border. This interstate highway thus serves as a robust transportation artery, streamlining the movement of heavy machinery across the state and beyond.
Secondly, we have Interstate 44 (I-44), another significant highway that diagonally extends from St. Louis, tracing a southwestern path until it reaches the Oklahoma border. This key transportation route intersects with several major highways, creating a vast network for the movement of heavy equipment.
Beyond these interstate highways, Missouri's comprehensive network of state highways also connects other major cities like Springfield, Joplin, and Jefferson City. These routes offer further versatility, creating additional channels for efficiently transporting heavy equipment. This extensive network of highways makes Missouri a strategic hub, ensuring the smooth, timely, and secure transportation of large equipment.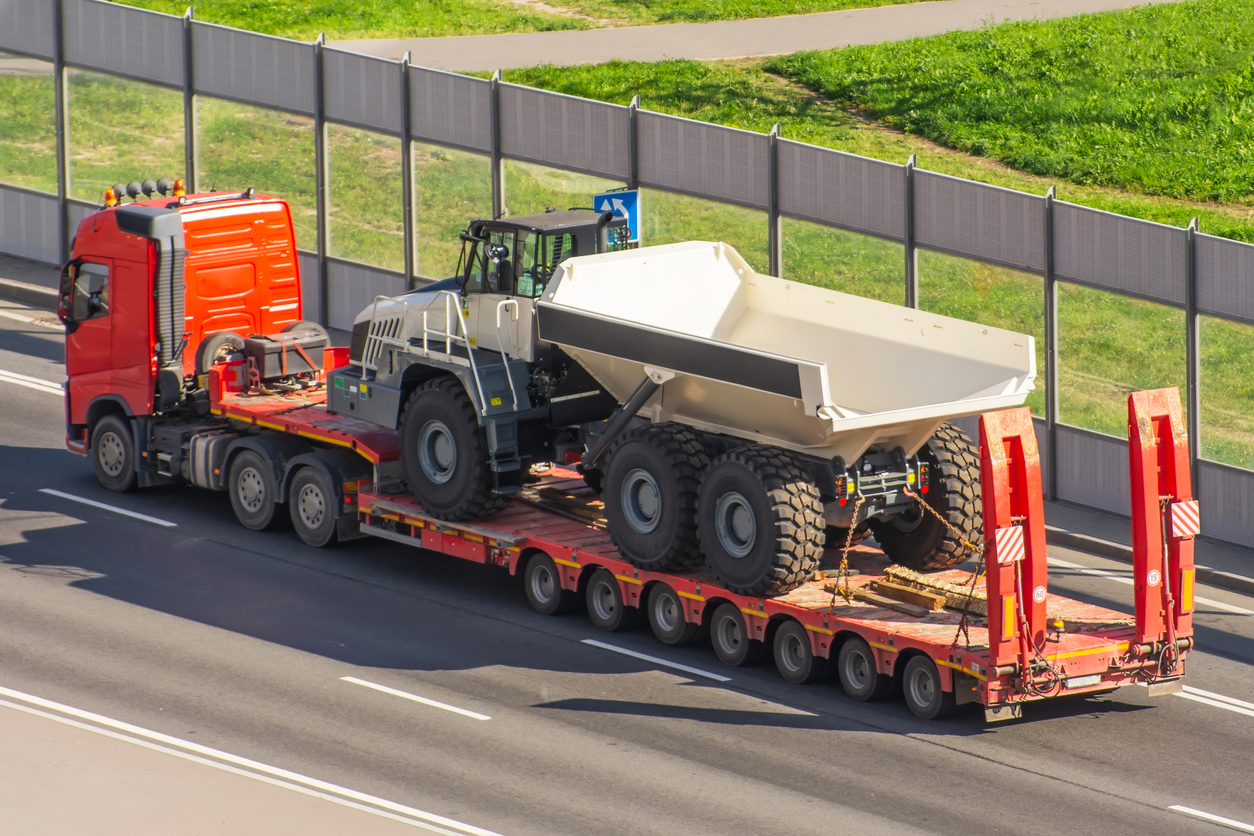 Common Heavy Equipment Ship A Car, Inc Can Ship
Ship A Car, Inc. has a long-standing reputation for excelling in transporting a wide array of heavy equipment. This extends beyond the usual machinery such as bulldozers that shape the terrain, cranes that lift objects to great heights, excavators that dig into the earth, tractors that work the vast farmlands, forklifts that navigate industrial warehouses, and backhoes crucial for construction and excavation projects.
A significant part of our success comes from our versatile fleet of specialized trailers designed to accommodate heavy equipment's varied dimensions and weights. These trailers, coupled with our team of highly trained operators, ensure your equipment's safety, security, and efficient transport. From flatbeds, drop decks, and double drop trailers to multi-axle extendable trailers, we have the right vehicle for every job.
We also deploy state-of-the-art securing and balancing methods to ensure your machinery stays immovable during transport. Our operators are well-versed in handling such loads, meaning they understand the unique needs and precautions necessary to transport each piece of equipment.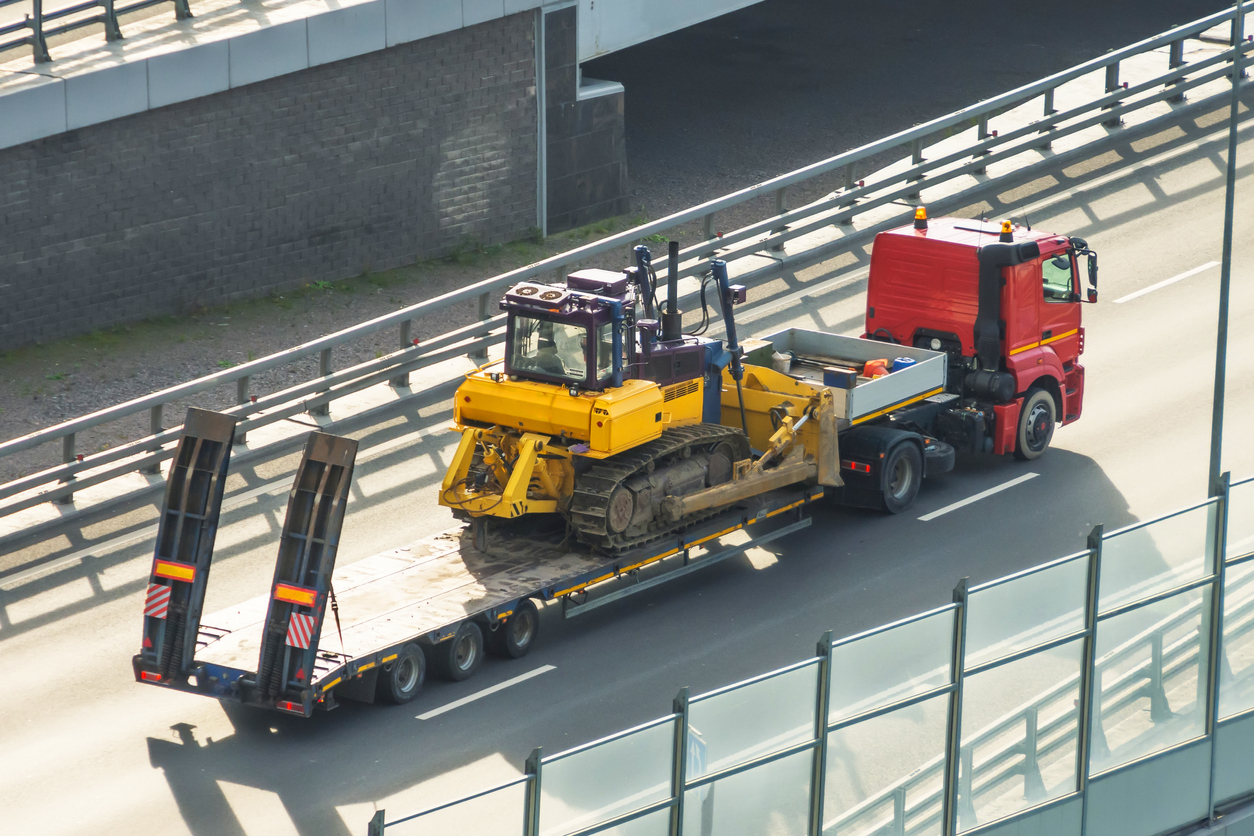 Shipping Permits and Regulations
The transportation of heavy machinery is a task steeped in legal complexities and technical nuances. It necessitates strict observance of an intricate web of state and federal regulations designed to ensure safety and efficiency. These regulations are particularly stringent regarding oversized or overweight equipment, often requiring the acquisition of special permits to move such loads legally.
Acquiring these permits demands detailed knowledge of the equipment being transported and the regulations in place. This process becomes even more complex when you factor in the need to plan transportation routes carefully. These routes must consider constraints like low-lying bridges, narrow passages, restricted roads, and time-of-day travel restrictions, among others.
This is where the prowess of Ship A Car, Inc.'s seasoned team comes into play. With years of experience under their belts, our professionals are proficient in navigating the labyrinth of transport regulations and paperwork. They apply their extensive knowledge to ensure that your shipment adheres to all pertinent laws and regulations, thereby assuaging any legal concerns that might arise during transportation.
Insuring Your Heavy Equipment and Machinery
Heavy equipment transportation inherently carries certain risks, ranging from damage due to unforeseen circumstances, such as accidents or severe weather, to other potential mishaps that can occur during loading, transit, or unloading. However, the potential impact of these risks can be significantly minimized through comprehensive insurance coverage, providing you with peace of mind throughout the process.
At Ship A Car, Inc., we fully recognize the value of your heavy equipment and the importance of protecting it effectively. We offer robust, comprehensive insurance policies tailored to cover heavy machinery transportation. The carriers in our network have insurance plans to ensure that your valuable assets are comprehensively protected from the very moment they are collected until they are safely delivered to their final destination.
We strive to make insurance understandable and straightforward so you feel confident and reassured about your heavy equipment's protection. But our commitment to your peace of mind doesn't stop providing insurance. Our dedicated team of professionals will guide you every step of the way, from explaining the specifics of your coverage to addressing any queries or concerns you might have about the process.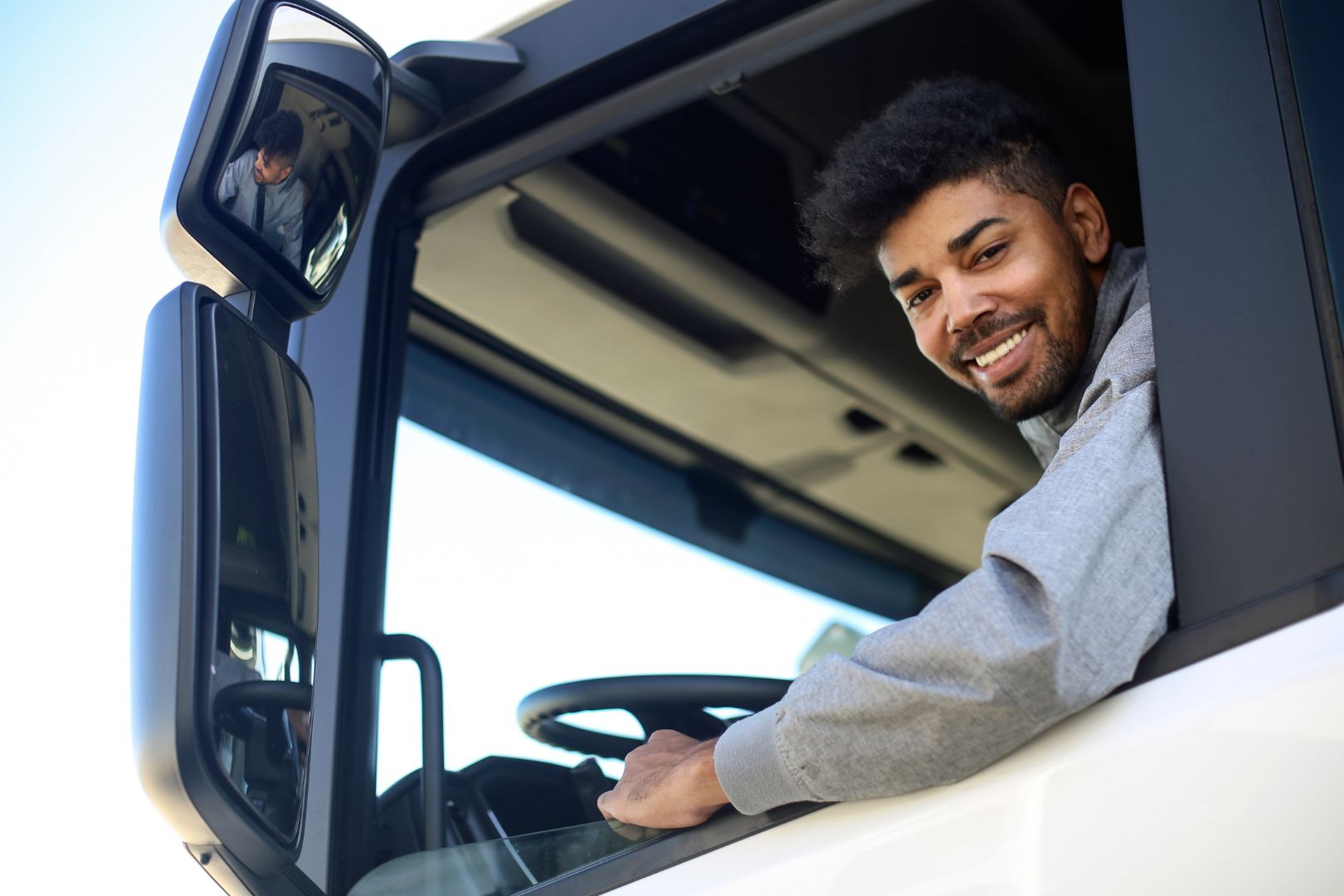 Why Ship A Car, Inc is Your Best Choice for Heavy Equipment Transport
Choosing Ship A Car, Inc. as your heavy equipment transport partner in Missouri presents numerous advantages, underpinned by our professional ethos, in-depth industry insights, and an impressive legacy spanning decades. We have earned the trust of businesses and individuals alike, becoming the preferred choice for heavy equipment transportation due to our unwavering commitment to customer service.
In every job we undertake, transparency, reliability, and timely delivery are not just buzzwords but the cornerstone of our operations. We believe in clear communication, setting accurate expectations, and consistently meeting our commitments. We understand that transporting your heavy equipment isn't just a logistical task but a vital component of your operations, and we treat it with the seriousness it deserves.
One of our key strengths lies in our sophisticated logistics system, optimized to facilitate a seamless shipping process. While we do not offer real-time tracking, our robust system keeps us informed about the progress of your shipment, allowing us to provide you with updates as necessary.
Moreover, our extensive network of top-tier carriers, each vetted for their commitment to quality and reliability, enables us to offer competitive rates. We firmly believe that affordable prices should not mean a compromise in service quality. Therefore, we diligently work to ensure that our pricing remains competitive while the level of service you receive is nothing short of excellent.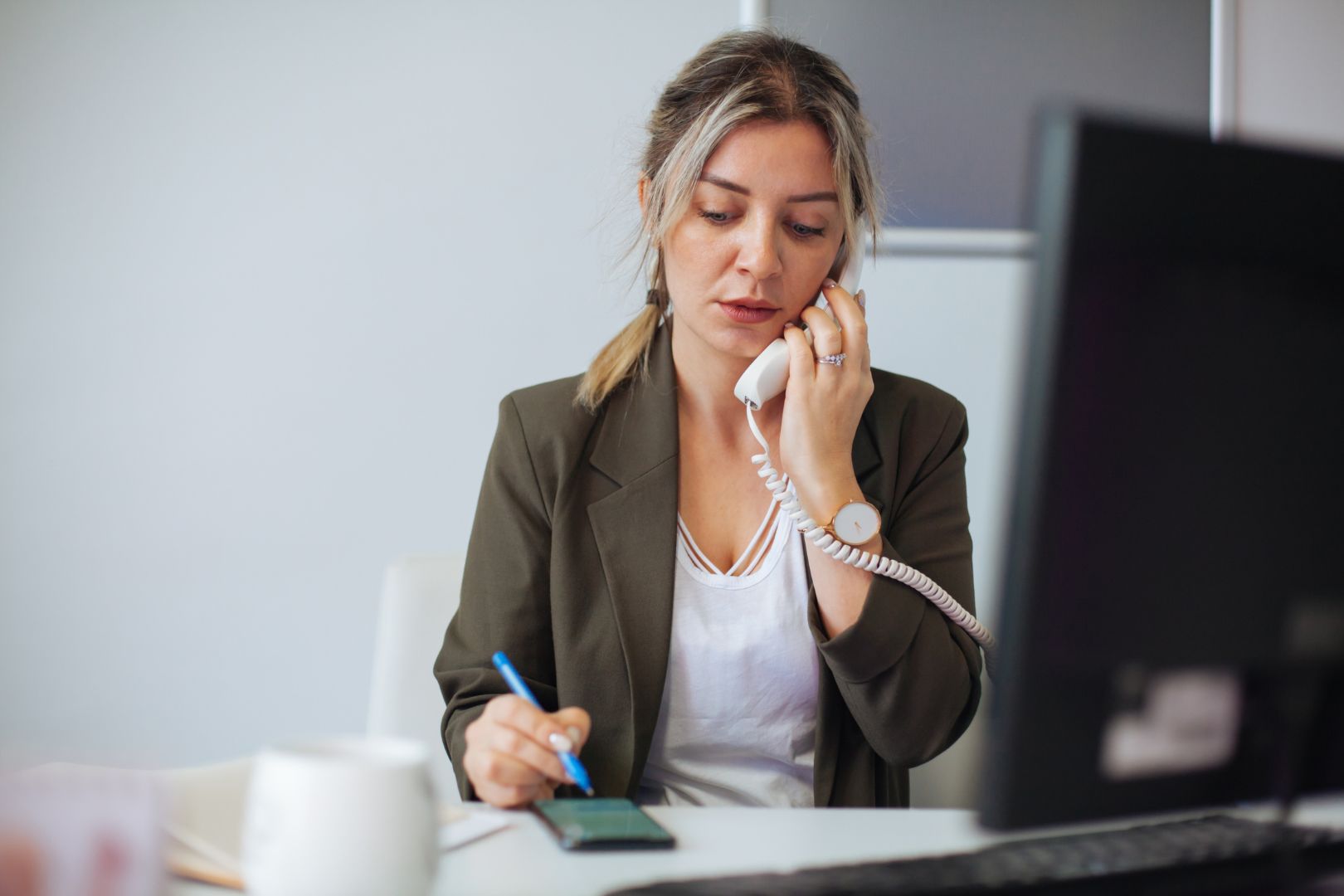 Contact Ship A Car, Inc for Your Missouri Heavy Equipment Shipping Needs
When transporting heavy equipment in Missouri, it is vital to rely on an industry expert with a proven record of accomplishment, not just hope for the best. It's not a decision to be taken lightly; after all, your valuable equipment's safety and timely delivery are at stake.
With a wealth of knowledge gathered over the years and a solid reputation backed by satisfied customers, we are ready to deliver top-tier professional service that meets and exceeds your expectations.
Whether you need transportation within local city limits or across the state, whether it's a one-time shipment or a recurring requirement, Ship A Car, Inc. is well-equipped to handle all your heavy equipment shipping needs. We offer custom solutions, tailoring our services to suit your unique transportation requirements.