Transporting Farm Equipment Made Easy
Transporting agricultural farming equipment can be challenging, especially if you don't have a truck or trailer. That's where freight shipping and courier services come into play.
These companies can haul your farm equipment for you and make sure it gets there on time. There are many other benefits of using a freight shipping service as well: they provide storage space during transit (if needed), offer you quotes on your shipment, schedule pickups according to your needs, among other benefits.
All you need to do is contact SAC ahead of time with your pickup location and delivery location details. Once they've arranged all the logistics, they'll pick up your equipment when it's convenient for you then drop it off at its destination once it arrives in town.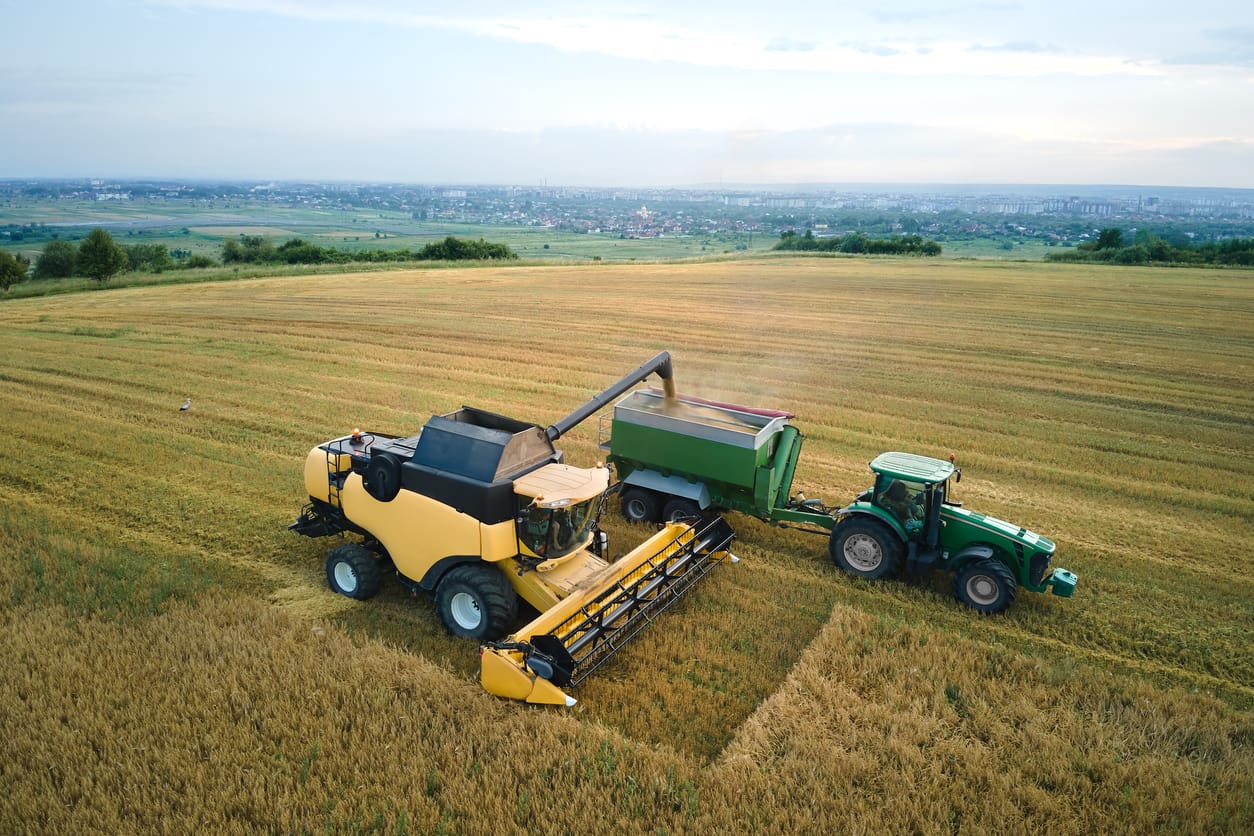 Types of Haulers Used for Shipping Farm Equipment
There are many different types of haulers used for shipping farm equipment. These include:
Tractor trailer
Flatbed truck
Tanker truck (oil)
Semi-trailer (semi-tractor trailer)
Trailer van (trailer truck)
These vehicles come in different sizes and have a variety of lifting equipment on them which allows them to safely move your machinery.
You can also hire a flatbed, tanker or semi-trailer with specialty attachments like dollies or tilt trailers to transport larger machines without damaging them during transport.
Finding the Best Rates
Going through a professional farm equipment shipping company will give you access to their network of carriers and their rates. This makes it easier to find the best price for your transportation needs, as well as the type of carrier that will best suit your needs.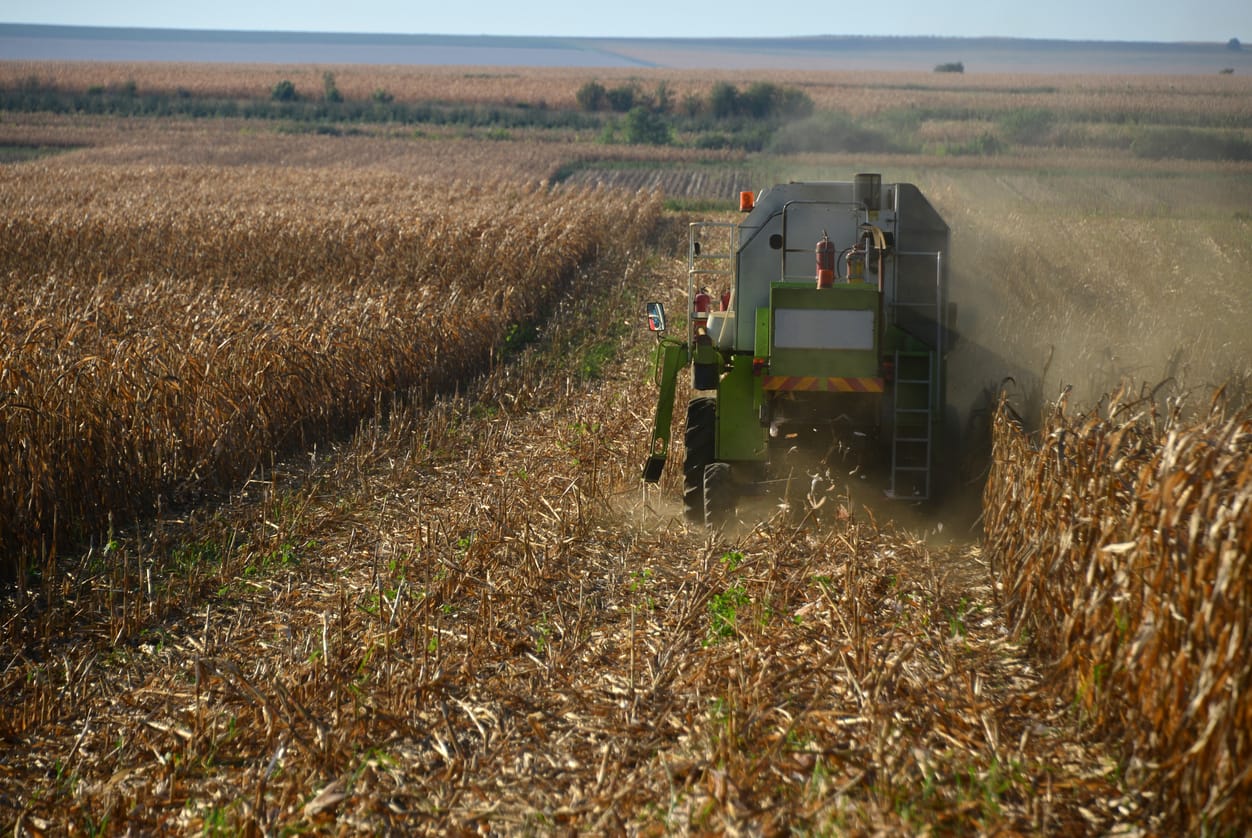 Finding the Right Carrier
When you have an experienced farm equipment shipping company handle your relocation needs, they can also help you find the right carrier for your farming equipment. A good example would be if you are transporting machinery from one part of the country to another; there may be certain carriers who specialize in this type of service and these companies might even offer discounts if they know that they're taking on more work than usual.
Contact SAC for Farm Equipment Shipping and Hauling Nationwide
SAC can help you get the best value on freight services when you need to ship farm equipment nationwide. Shipping farm equipment is a complex process and you want to make sure you're picking a company that has the experience and expertise.
At Ship A Car, we offer a number of different shipping services for agricultural farming equipment, as well as other types of freight. Our rates are always competitive, and our customer service is top-notch.
Here's what you need to know about shipping your agricultural farm equipment with us:
You can ship your truck, tractor or combine right away.
We have highly experienced drivers who can load your cargo properly onto their truck.
After we pick up your shipment, the carriers' drivers will drive it straight to its destination. That way, there's no stopping on the way.
Along the way, they'll keep an eye on how your items are secured on their truck so that nothing shifts during transit.
We also work with carriers that have specialized trucks and additional equipment that is designed specifically for these kinds of shipments.
So whether you need just one item shipped or an entire farm worth of equipment moved cross-country, we've got you covered.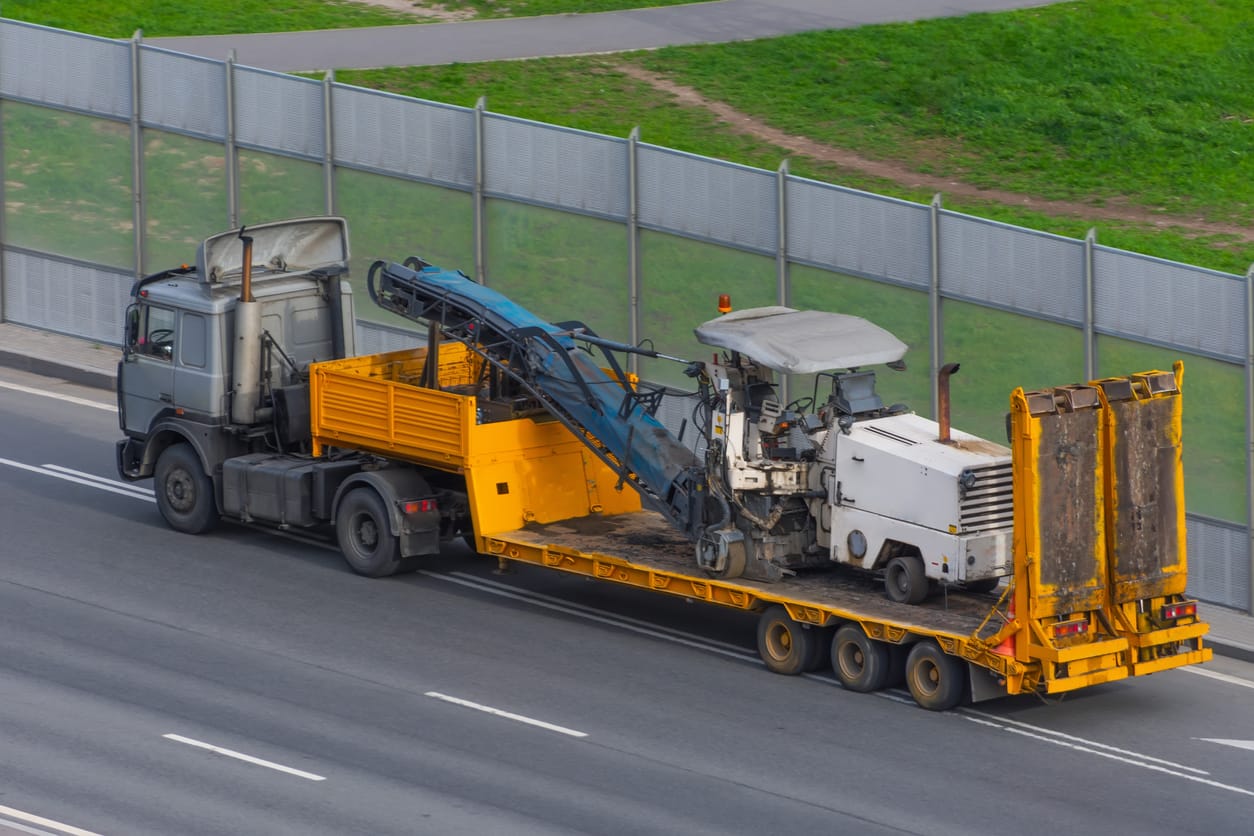 How Much Will It Cost To Ship Farm Equipment?
How much you'll pay to ship your farm equipment will depend on a few factors: 
Type of equipment: tractors and lawn mowers, are easier to move around than machines like combine harvesters, which usually must be partly taken apart for transport.
Dimensions and size: shipment costs are heavily influenced by the overall size and dimensions of farm equipment.
Weight: Heavier loads cost more to ship than lighter ones. To reduce the cost of shipping, we will maximize the weight of your load for each shipment, and minimize the total number of trucks required to haul your farm equipment.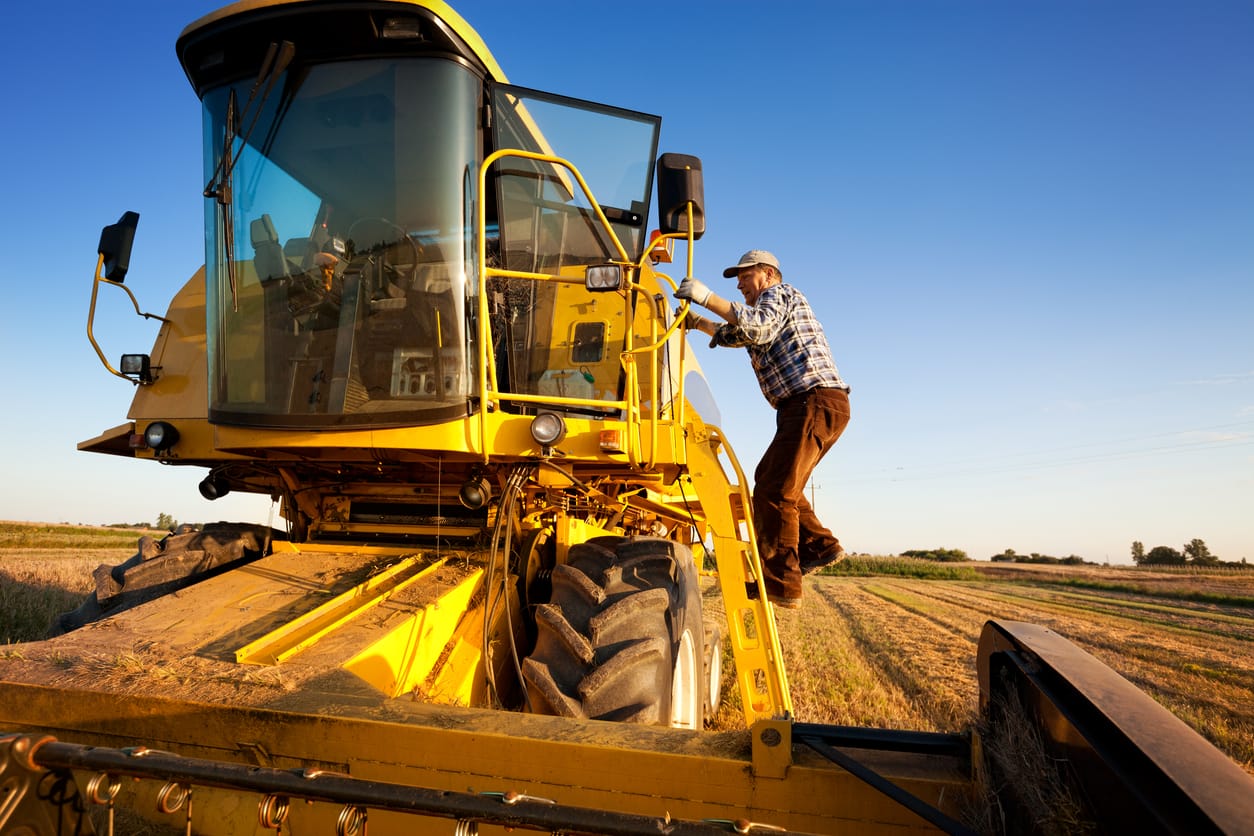 Shipping in containers versus open air:
Shipping farm equipment in a container – It's best for small pieces of equipment that can fit in the container, or for large pieces of equipment that have been partially disassembled.  It's more expensive, but it protects your farm equipment from the weather.
Shipping farm equipment on an open carrier – Open carrier based shipping is the cheapest way to ship equipment, but it leaves it exposed to the elements.
Delivery deadline: When shipping farm equipment, if you need rush delivery, you will have to pay more than if you are flexible on your pickup and delivery dates.
Planning your logistics ahead of time will save you quite a bit of money.
Total distance shipped: When shipping farm equipment across the country, you'll pay a higher overall price than if you were shipping locally or in-state.
Meanwhile shipping farm equipment is a complicated process, and it can be difficult to know how much you should spend on shipping. To help you make an informed decision, we've developed an easy to use calculator here. It takes only a moment.
Advantages of Going through a Professional Shipping Company
Going through a professional farm equipment shipping company will allow you to take advantage of their experience and expertise. This way, you can be assured that your shipment will be handled with care and delivered on time.
Plus, you won't have to worry about packing up your equipment or figuring out how to transport it.
All you need is a valid credit card, and they'll take care of the rest. Here are some of the other benefits of using a professional shipping company:
They offer an expert opinion on how best to ship your farm equipment so that you can get it there safely without damage.
If there are any problems with the shipment, like delays or mis-delivery, they'll help you get things sorted out as soon as possible.
They're more reliable than do-it-yourself methods because professionals know exactly what's needed for transporting your farm equipment and know how to handle all of the documentation needed for a smooth shipping process.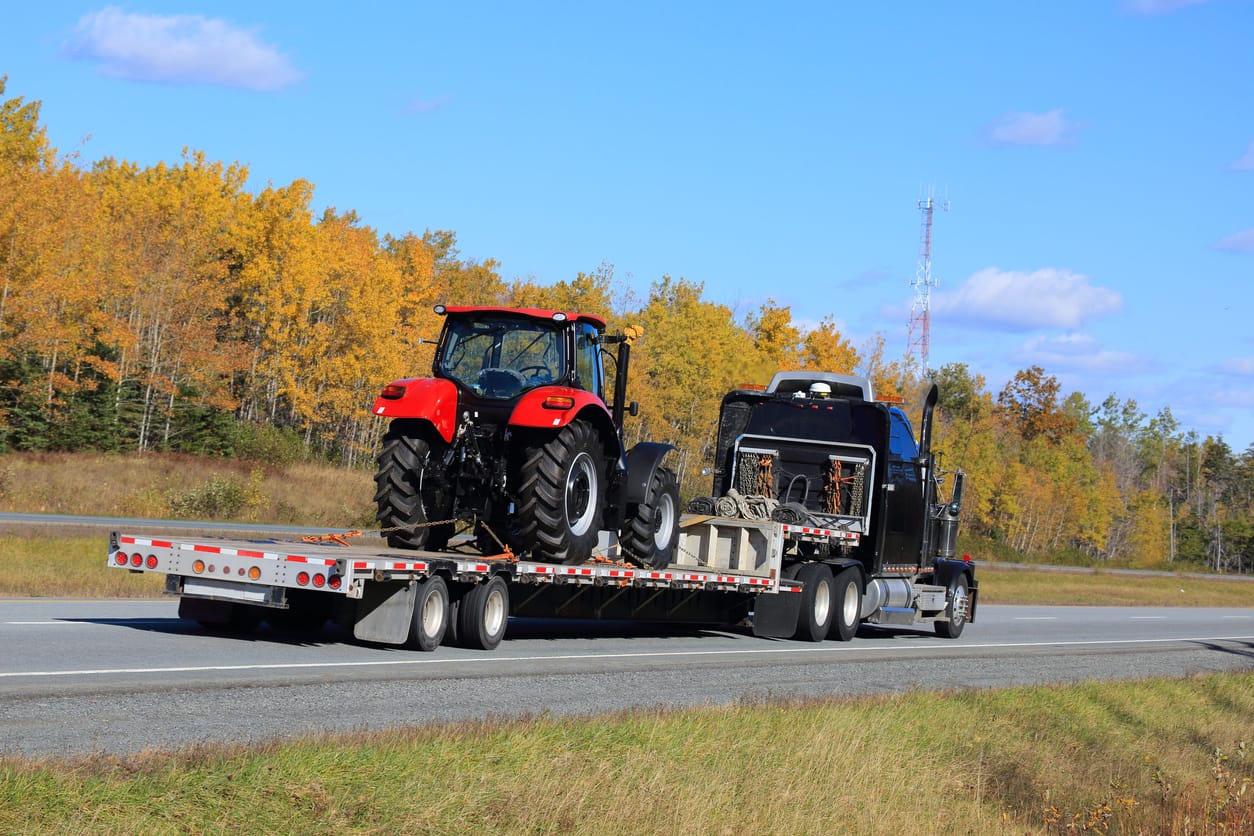 Helpful Steps to Take Before Shipping Your Farm Equipment
Find a shipping company that has experience with agricultural farming equipment. This will ensure that your goods are handled properly and on time.
Pack each piece securely in a crate or box with adequate foam, bubble wrap or other material to prevent damage during transport.
Make sure you have all of the necessary paperwork for customs clearance, including commercial invoices, packing lists and any other required documentation. *customs only for international shipping.
Be sure to label your shipment FRAGILE HANDLE WITH CARE. *only for farm equipment that is small enough to be crated.
Ensure your load is secure by using metal straps and tie-downs.
If you plan on using a metal container as an outer casing, make sure it is made of a sturdy gauge metal.
Tape up any open edges..
Fill up the gaps between the metal container and your tractor with Styrofoam.
Seal up any openings around panels, doors and windows.
Close and lock all doors.
You may want to consider renting a lifting machine or getting help from another person.
Label outside of trailer.
Load trailer.
Provide forklift driver with detailed instructions.
The tractor should be parked so its weight distribution is even.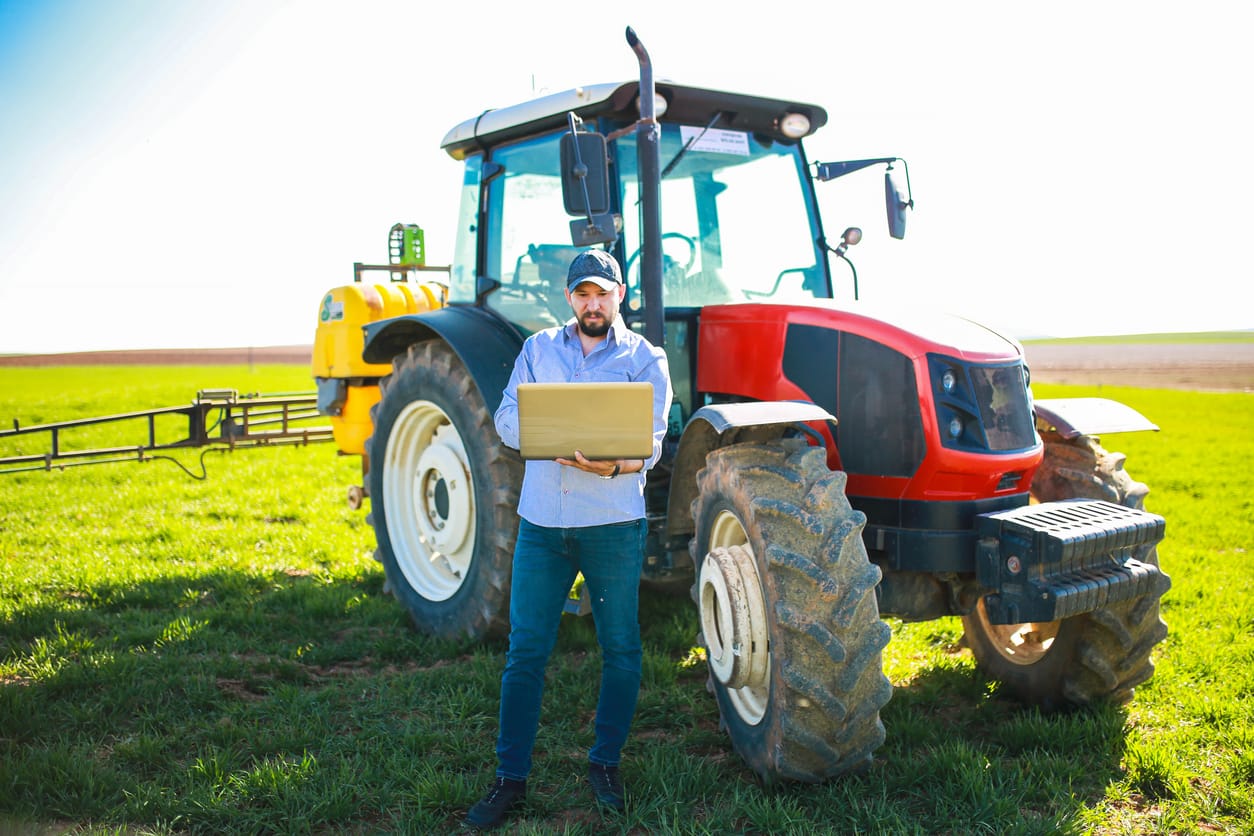 Booking Your Shipment Date
When it comes to shipping, timing is everything. Booking your shipment date well before you need it ensures that you get a better rate and can plan ahead for any delays or unexpected hiccups.
To book your shipment, contact a freight company for an estimate of how much it will cost and how long it will take. It's important to keep in mind that your date estimates are only as accurate as the information you provide so be sure to include details such as time of year, size of load, weight of load, etc.
Once you've booked your date with a freight company, they will make arrangements with their carriers and notify you when they have confirmation that your freight has been picked up and delivered.
Shipping agricultural farm equipment is relatively easy with some research and planning. The first step is to find a shipping company that specializes in transporting heavy machinery.
Next, you need to find out how much it will cost and what the estimated time frame is for delivery.
Finally, be sure your items are packaged correctly and shipped using appropriate materials such as wood or styrofoam blocks to avoid damage.