Methods for Transporting an Injection Molding Machine
The injection mold method produces a wide range of plastic items utilizing injection mold machines, commonly called injection presses. The two primary components of these devices are the injection and clamp units. Each injection mold unit has a barrel, reciprocating screw drive, heaters, thermocouple, ring plunger, and hydraulic, mechanical, or electrically powered. Choose a reliable injection mold machine shipping firm to deliver your machine because of the large number of moving components and enormous dimensions. At Ship a Car, Inc., we have years of expertise in shipping and transporting injection mold machines and a great reputation.
When transporting an injection molding machine, thorough planning is required. This includes ensuring that your organization has all of the necessary information, tools, and equipment to load and ship the machine. To make this process go as smoothly as possible, you need to ensure that you are well-versed in the complexities involved in handling, transporting, and transferring this particular kind of machine. This will allow you to avoid any complications associated with this process.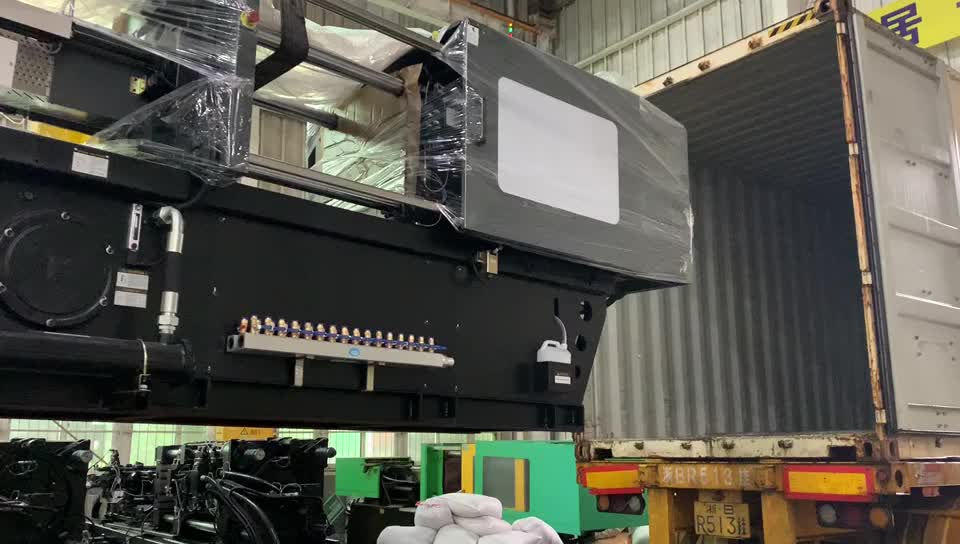 Choose the Shipping Option
Selecting the appropriate heavy equipment carrier is essential if you want to guarantee the well-being of your injection molding machine during transit. The following are some of the most often-used methods for transporting huge pieces of machinery:
Special Trailers
You might consider using a specialized trailer to transport an injection molding machine. Specialized trailers are often used for large or extremely heavy equipment like this, as they can handle large and heavy loads. But, if you go with this option, be careful to get any unique permits that may be required.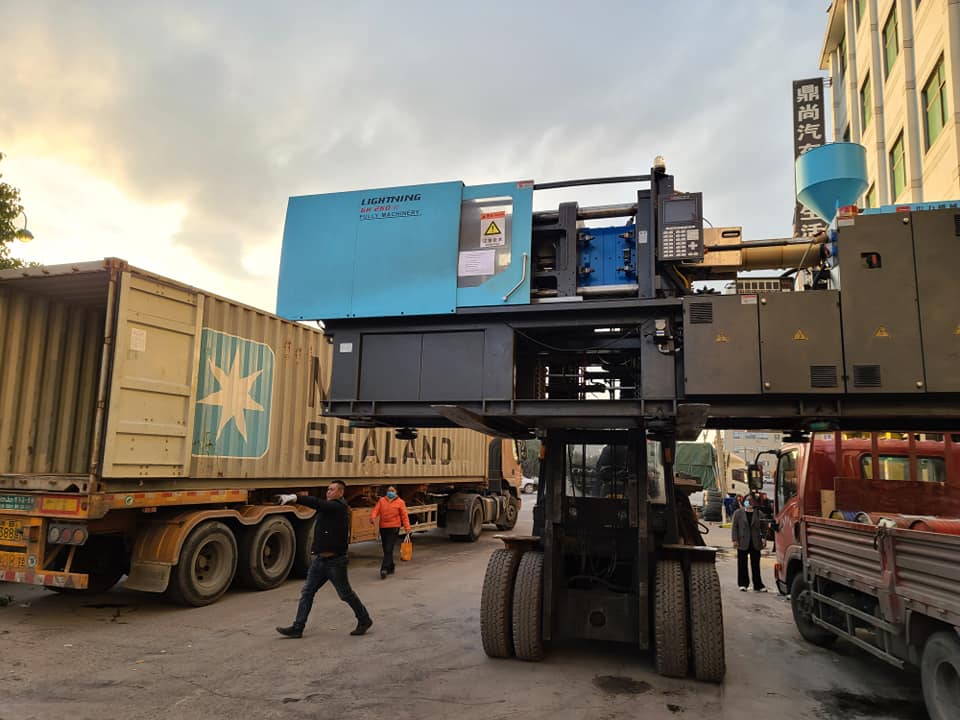 Flatbeds
The transport of large machinery is most often accomplished using flatbed haulage. When transporting most different types of machinery, including injection molding machines, a flatbed is often more than sufficient to get the job done. It is handy to utilize flatbeds since they come in many sizes and can handle a range of capacities. Some of them go up to 24 tons. They make the procedure of loading and unloading much easier as well.
Loading the Injection Molding Machine
The key to safely transporting your big gear is probably packing it properly. Here are some things to keep in mind before and after loading to minimize risks and prevent infractions while transporting large machinery.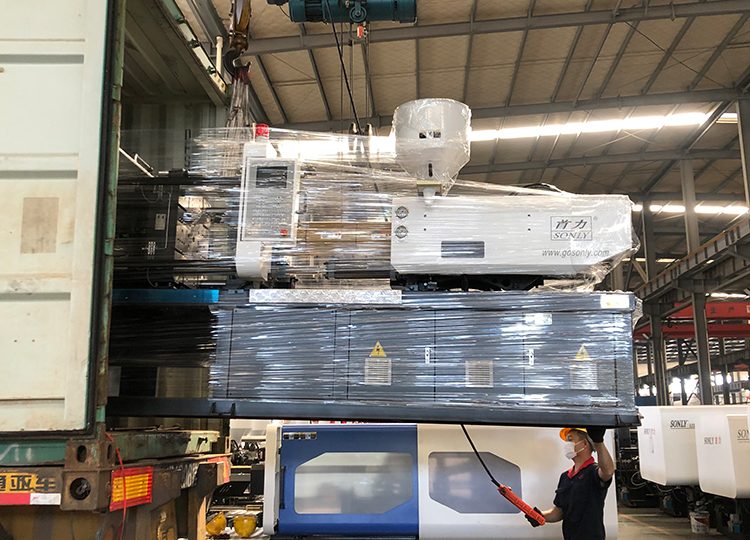 Before Loading
Before loading, check that the weight and size of your machine can be accommodated by the mode of transportation you've chosen. You also must decide whether permissions are necessary and where the equipment will be installed on the transport truck. Before loading onto the flatbed or trailer, check the machine's attachment points for damage. Remove any extra aggregate, dirt, trash, or other items from the machine and vehicle.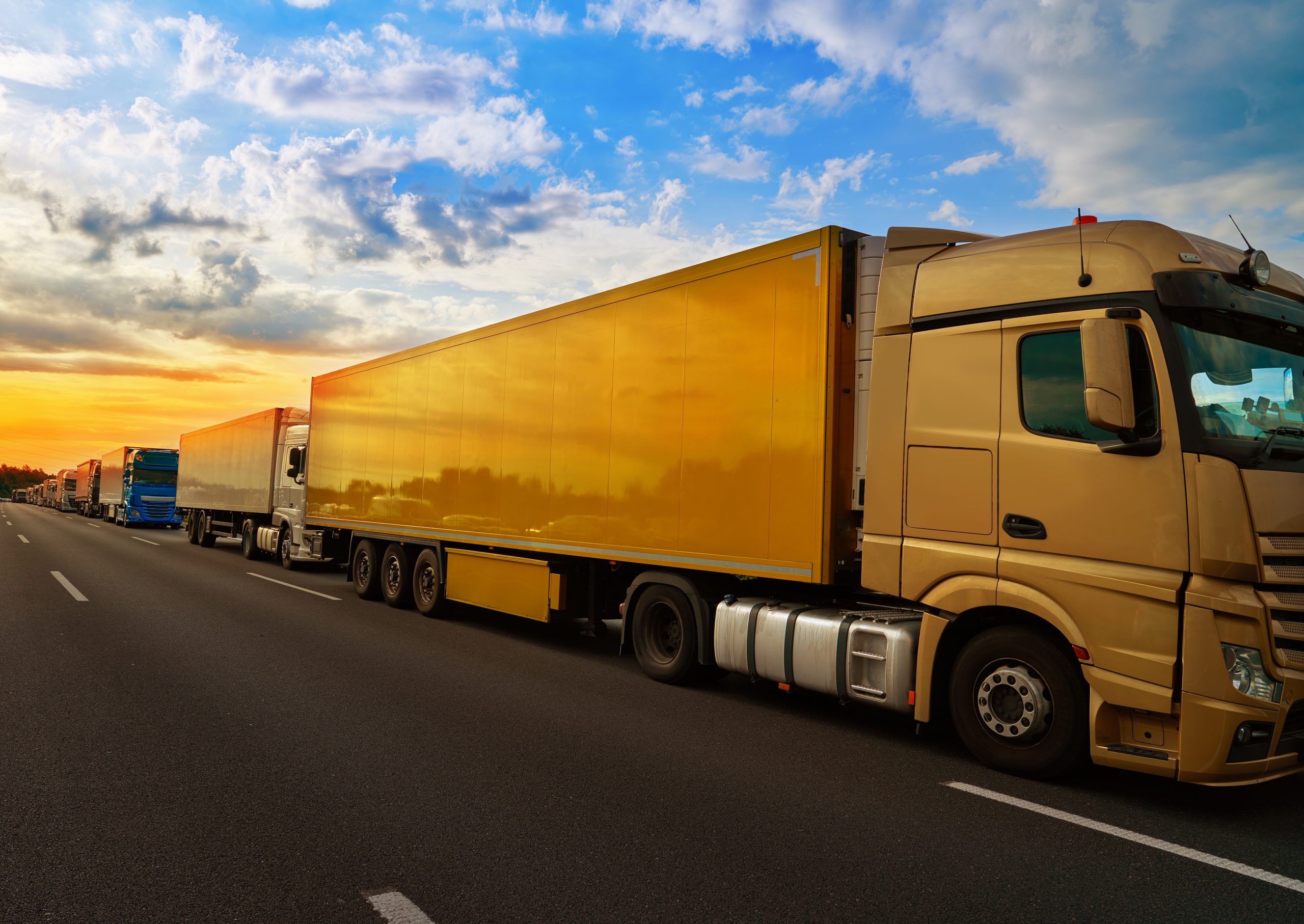 During Loading
Place machinery against a building wherever feasible to assist in preventing forward movement. Ensure that the machine is firmly tied with adequate tie-down mechanisms that will not become loose, undone, or open while in transit – employ edge protection to avoid tie-down damage. Chains are frequently used to secure large machines, so don't hesitate to request them. Take precautions to protect your equipment from the environment and other factors that might harm it, such as corrosion – vacuum packaging can be useful for machines going by road or sea, as it keeps out foreign substances and moisture.
Conclusion
While shipping an injection mold machine, meticulous preparation and the use of the appropriate equipment are required to ensure that the machine is loaded and transported without incident. You'll want to select a shipping firm for your injection mold machine with a stellar reputation, a sizable transport fleet, and experienced drivers so that the procedure runs as well as possible. Get in touch with us at Ship a Car, Inc to receive an estimate, and we will promptly evaluate the transportation requirements for your injection mold equipment.

FAQs
What Happens When It Reaches Its Final Destination?
When your equipment reaches its ultimate location, a clear space must be available at the drop-off point where it can be unloaded risk-free. There is a possibility that additional machineries, such as loading docks, ramps, or cranes, may be required for this stage.
Does Size and Location Matter?
When transporting an injection molding machine, the size of your machine and the distance it must go are the two most important factors to consider. You may decide what sort of hauling equipment will be required by precisely measuring the weight and dimensions of your machine. Although flatbed carrying is the most typical method of moving heavy equipment, some machines may require specialized trailers.