All You Need to Know About Shipping an Engine
Shipping an engine is not as easy as running a package of clothes to your local Post Office. There are a number of factors that you must consider before shipping an engine. First of all, transporting engines is subjected to regulations and strict protocols that some people don't consider before shipping. As you are shipping hazardous materials that require special packaging and transportation, it just may be best to simply go through a professional to get the job done. Engines are typically shipping via 3-PL providers, which is not the postal service, who have a vast array of carrier to make the delivery on time.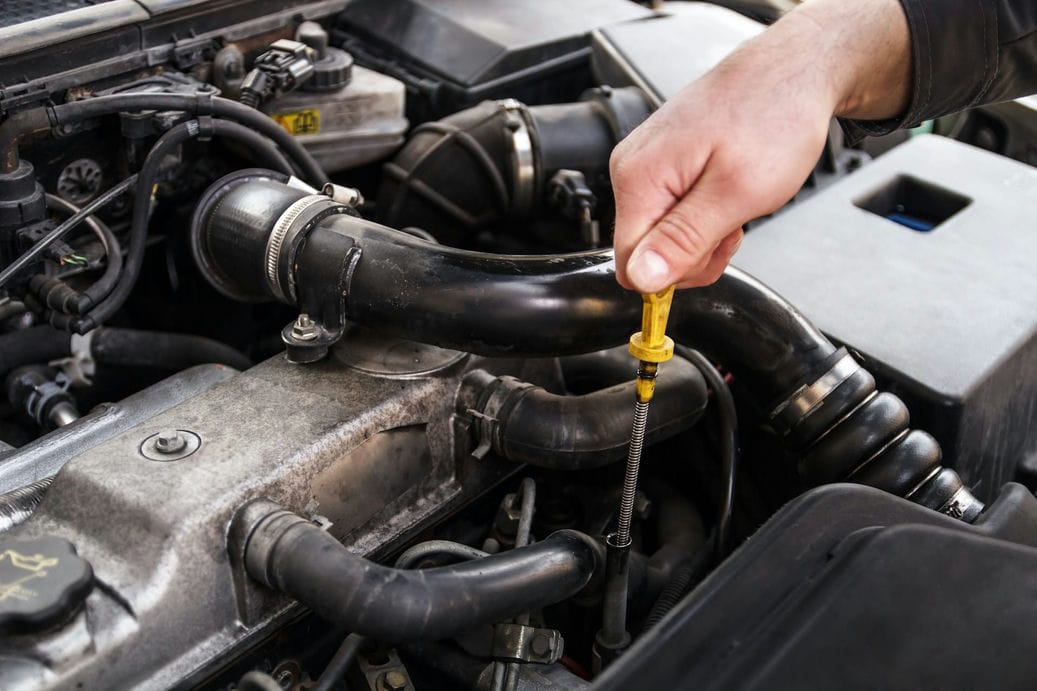 Preparing the Engine
Before you are even able to ship an engine, there are a few things that must be done to it before it is ready to leave. If you are preparing the engine on your own, make sure you carefully follow the instructions provided to avoid any unnecessary problems.
Fluids

As an engine is filled with oil and fuel, it can make for an extremely dangerous item to transport. To ensure the safety of the engine, and the driver, drain all fluids, including coolant, water, oil, and fuel from the engine before shipping. In addition to the flammability of the fluids, oil acts as a lubricant and could cause the engine to loosen from the restraints, resulting in damage to the engine and the trailer it is traveling on.

Draining

When draining the fluids, make sure you lay down highly absorbent material before turning the engine upside down to soak up any liquid, and it will cushion your engine. It is recommended that you leave the engine upside down overnight so all of the liquids are drained from the engine.

Packing the Engine

It is important to properly package your engine, regardless of how you plan on shipping your goods. Avoid using any flimsy packaging that could damage your equipment, and the shipping company could even refuse to load it to their truck if it is not packaged properly. It is always best to check with your carrier for how to best package the engine.

Pallet Transport

The correct pallet size should leave 4-inches of space surrounding the engine completely when it is placed in the center
After placing the engine in the center, place 2×4's to the edges of the pallet so it is elevated and it will not rest directly on the oil pan.
To secure the engine to the pallet, use durable nylon or ratchet straps.
Once secured, cover the engine with a blanket or cardboard before shrink-wrapping.
Finally, make sure all of the fluid intakes are accessible as the carrier will likely check to make sure all fluids have been drained properly.

Crate Transport

To ensure the engine is stable throughout the transport, bolt an engine stand to the bottom of the crate.
Foam protection should be applied around the engine to protect it from turbulence and impact.
Make sure the crate is easily assembled with nuts and bolts for easy opening, as the carrier will check the engine to ensure all fluids were drained properly.
Generally speaking, carriers feel crates are the safer option when compared to pallet shipping.

No matter how you package the engine (crate or pallet) the engine should be flat, with some surface contact with the pallet or bottom of the crate. If your engine has a sump, use a car tire for easy stabilization.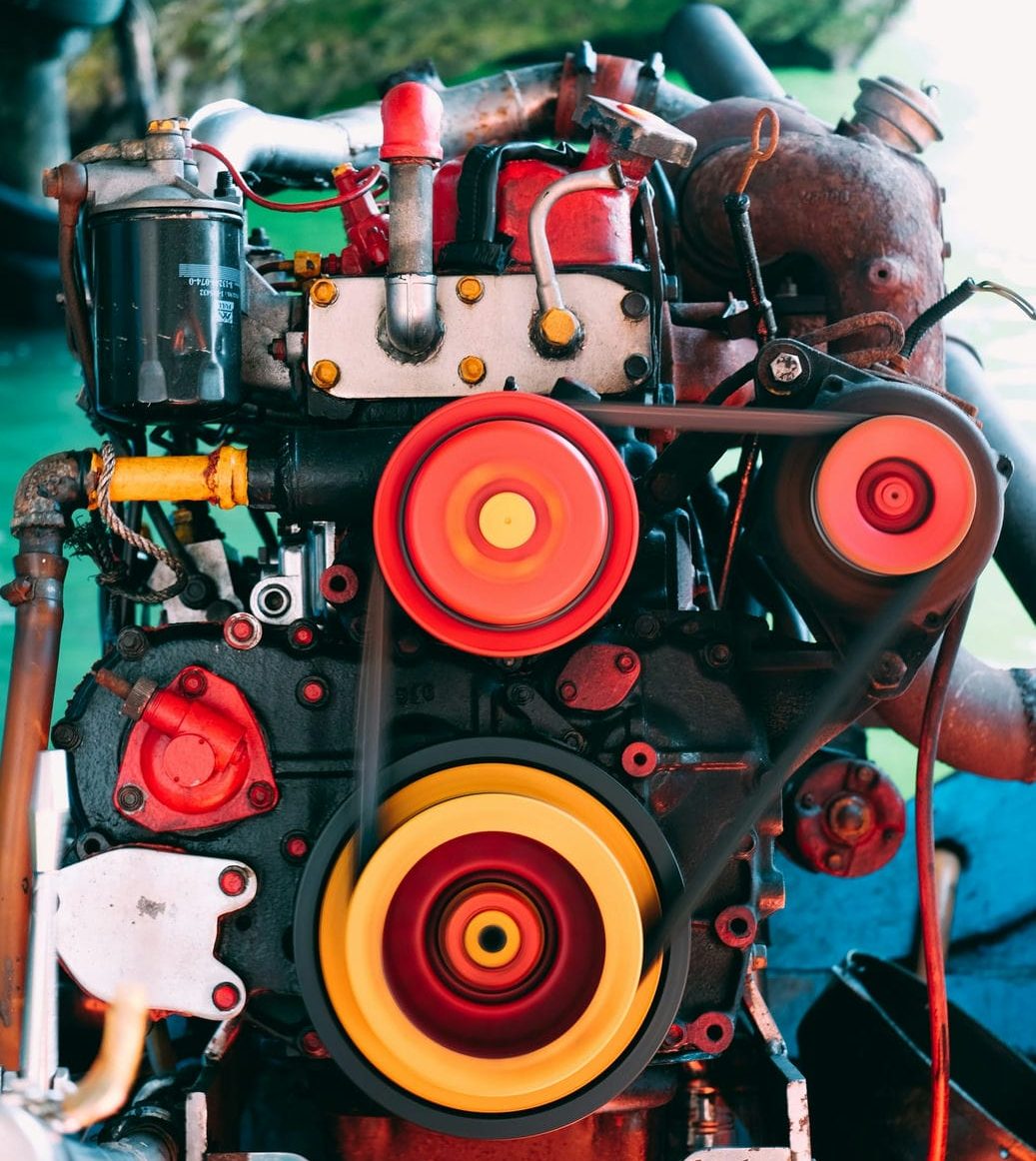 Options to Ship the Engine
There are a few different options to choose from when shipping your engine to its new location. Each option offers their own advantages and disadvantages, and your selection will depend on the shipment's location, engine size, budget, and urgency. Both the LCL and LTL options load your engine in a trailer with other shipments that aren't big enough to ship on their own.
LCL

The first option would be through a LCL load, also known as a less-than-container-load.  These loads are typically shipped as cargo that travels on ocean freight carriers. To determine the cost of shipping, the prices are regulated by the NFMTA (National Motor Freight Traffic Association). These regulations have a set of classifications known as a freight class, which determines the cost of the cargo.

LTL

Another option is the LTL, also known as less-than-truckload. Given the name, the shipments are conducted via trucks. All LTL's will establish a minimum shipping rate to ensure it is worth it for their company. A lot of people consolidate their engine with another freight so they do not have to pay for a FTL (full-truckload).
LTL's have a lot of positive and negative features:

Eco-friendly – this will reduce the fuel and vehicles needed for shipment.
Cheaper – Offers shippers the ability to save money by only paying for half of the container.
Greater flexibility – Offers more convenient delivery options like inside delivery, notification before delivery, residential pickup, freeze protection, and lift-gate services.
Tracking and visibility – most LTL's offer shipment tracking and visibility of the load status.
A drawback of a LTL is that the cargo may be transferred between trucks, which means more handling, and could increase the risk of damage.
As you are combining different clients onto one truck, your package may take longer to arrive at the destination than if you would have gone for the FTL.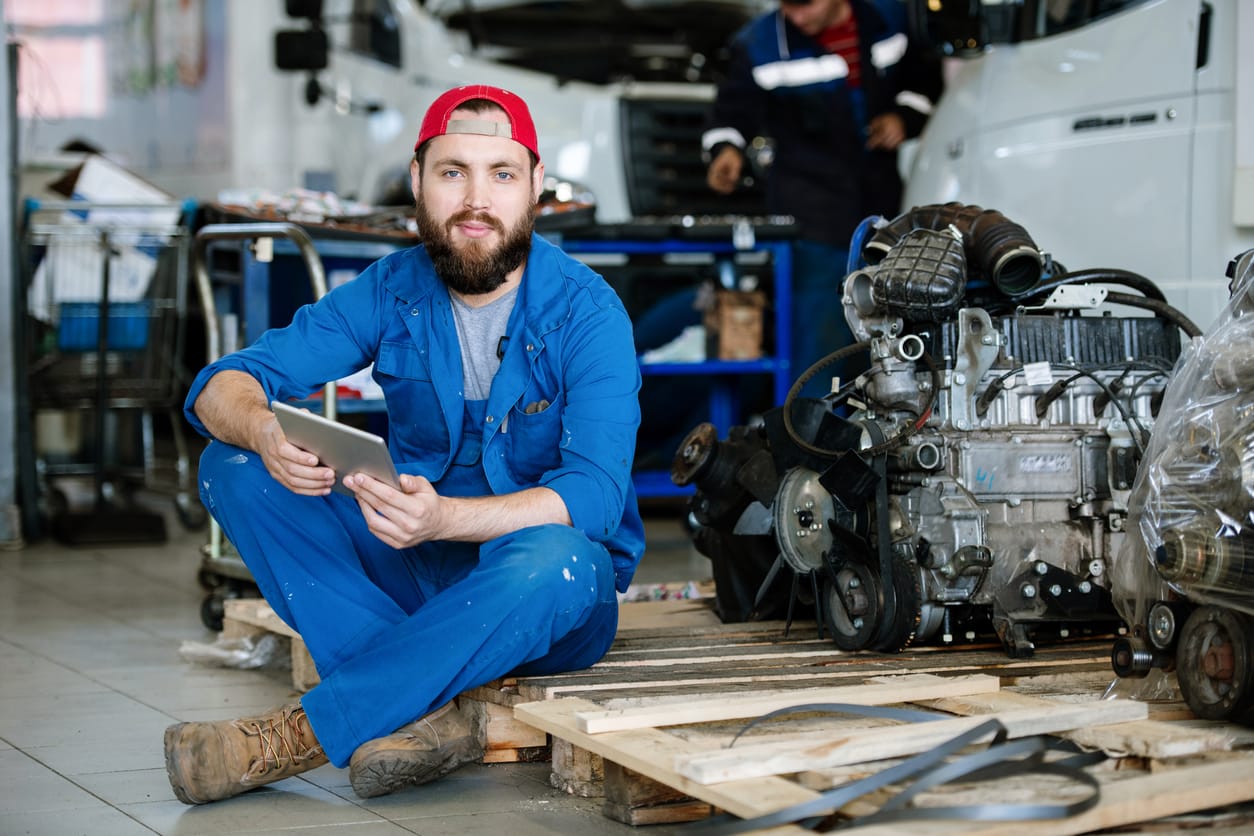 Important Paperwork
Regardless of what form of shipment you are using, shipping engines require a lot of paperwork as they are classified as hazmat. Shipping hazardous material requires a bill of lading with a dangerous goods declaration form, which includes:
Shipper's information
The consignee's information
The hazard classification number
Engine specification
Packing and handling instructions
The UN or ID number
Authorization
The date
Your signature
In addition, you will be required to add a safety data sheet explaining how dangerous the shipment is, and how it should be handled. Finally, it should contain hazard communication and handling labels like "This way up" to notify others of the risk.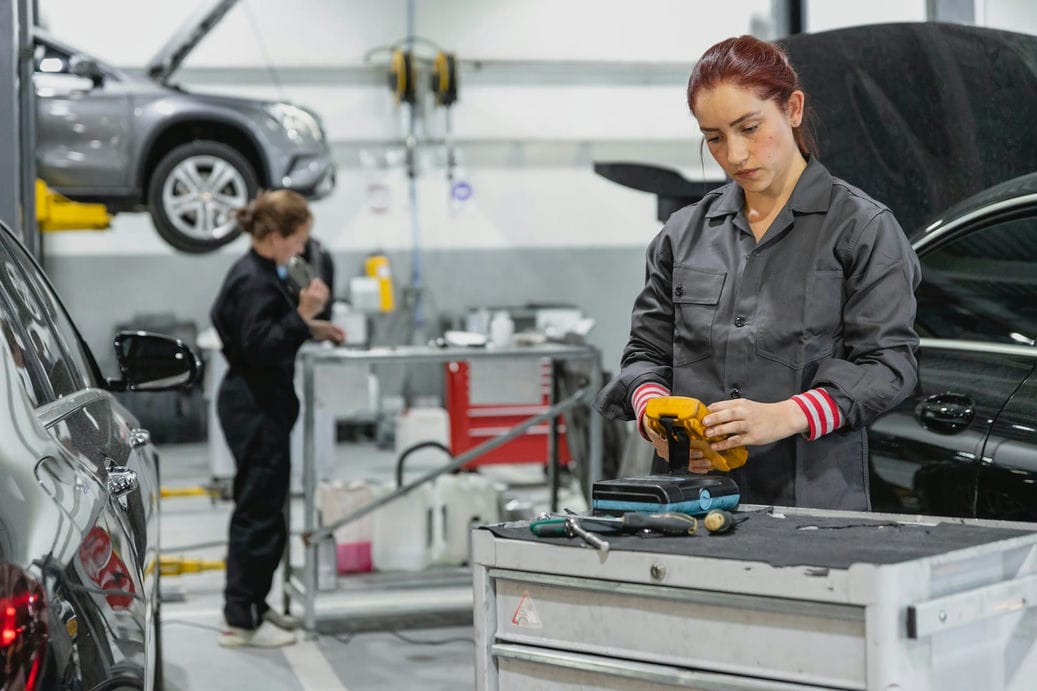 How Long Will it Take
Given the number of requirements to ship the engine, it could take anywhere from one to 14 days, depending on the form of travel. Aside from distance and weather issues that could impact the time period, there are also laws preventing drivers from traveling at certain times of the day. Furthermore, the time of year will make an impact, how urgent the delivery is (expedited shipping will cost more), and your budget of what form of travel you are able to afford.
Cost
There are a number of factors that make an impact on the price of shipping an engine. If you are shipping out of the country, customs and destination fees will apply. Even if you aren't shipping out of the country, there are also warehousing fees at ports along with cross-docking fees. In addition to these fees, the cost will be determined by distance, weather, time of year, shipment size and weight, handling requirements, security, insurance, and fuel prices. In order to determine the shipping cost, it is recommended to look toward professional companies for price quotes.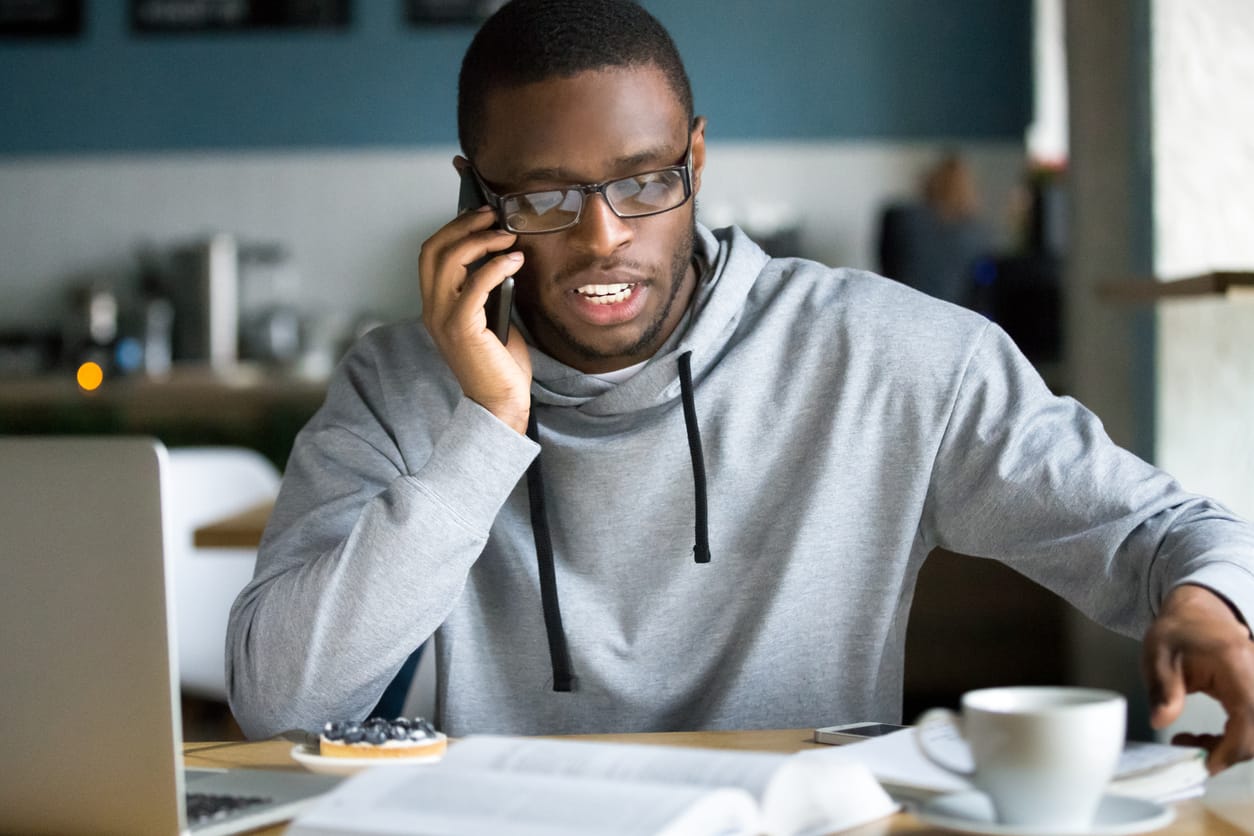 Shipping Company
A majority of people will decide to go through a shipping company to ship their engines. The requirements to ship the engine could be daunting to some people, and using a professional will only help you in the long run. In order to ship with a company, simply follow these steps and you will speed through the process of choosing the company.
Reputable companies
After deciding to go through a company, begin by looking for companies that have a good reputation and good reviews online. Typically, the reputable companies have been around for a number of years, which shows they have a lot of experience moving engines.
Shipping quotes and book the order
After finding reputable companies to go through, you are then able to request quotes from those companies and compare to determine which company is best for you.
Prepare the Engine
Once you have established the contract with the company, you are then ready to prepare your engine by following the steps laid out in this article.
Once you have completed the previous steps, don't forget to establish the pickup and delivery dates. If you are traveling with a truck, make sure you get tracking information so you are able to follow as it is making its journey.
Conclusion
Overall, shipping an engine requires your attention to a lot of moving parts to efficiently move an engine. There are a number of things that you must do to prepare your engine, the paperwork that it entails, as it is a hazardous package, and a number of shipping options to complete the transportation. It is also vital that you conduct thorough research on multiple shipping companies so you are able to find the company that is best for you.