CNC Machine Shipping Instructions
CNC machines are a flat-out necessity for the majority of manufacturing industries. Moving a heavy-duty CNC machine from one state to the next or shipping it overseas could be challenging. You have to think about product damage and ways of preventing that. Therefore, your goal is to ensure your machine reaches its destination safely. Since industrial machinery shipping is complex, working with a company, specializing in transporting such delicate equipment is a priority. Sending these machines to clients or dealers involves working with a shipping company skillful enough to package and transport them. In this article, you will find ways to organize such a complex operation when transporting heavy machinery successfully.

Pick the Suitable Packaging to Reduce Damage
Packaging the machine in a box wrapped with corrugated cardboard is crucial. These cardboards come with different patterns and wall thicknesses, thus providing enough cushion to the CNC machine during transportation. The majority of logistic companies stack pallets onto each other. Hence, the cardboard must have enough stability and strength to restrain the weight from other boxes. Notably, such cardboards also have resistant qualities, thus protecting it from exposure. However, there are different packing options available, including:
Crates: These large shipping containers made of wood, aluminum, steel are plastic are helpful when packing CNC machines. Their self-supporting structure makes it easy to pack such a piece of equipment and ship it anywhere in the world.
Wooden case and PE stretch film: The multi-layer flexible polythene film covers the equipment, thus guaranteeing stability during transportation. It also protects the CNC machine from humidity before packaging it in a customized wooden case based on the equipment's dimensions.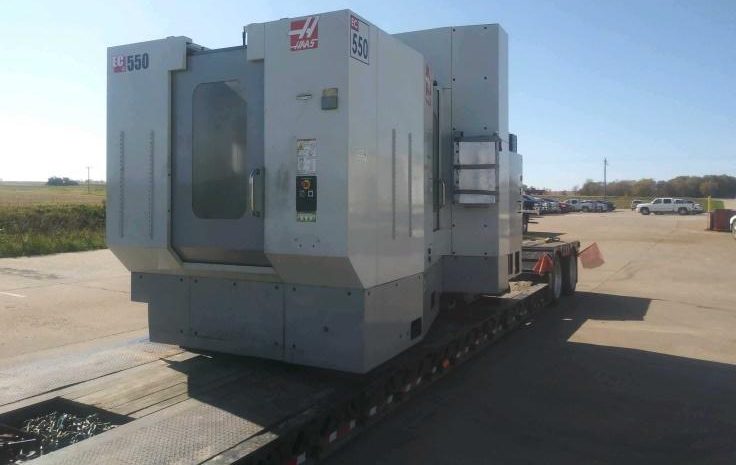 When Transporting On the Road
There are different types of trucks to transport CNC machines on the road. Picking the right packaging design provides cushioning to your equipment, preventing road vibrations. Here are different trucks you can use:
Flatbed trailer:

 

It is versatile, thanks to its lack of a roof and sides, making it ideal for heavy machinery transportation. Covering the machine with a tarp prevents weather damage, thus safely getting the machinery to its destination.
Dry van: this fully enclosed semi-trailer protects your shipment from outside elements. Use this type of transport when transporting a small CNC machine whose dimensions do not exceed the trailer's dimensions.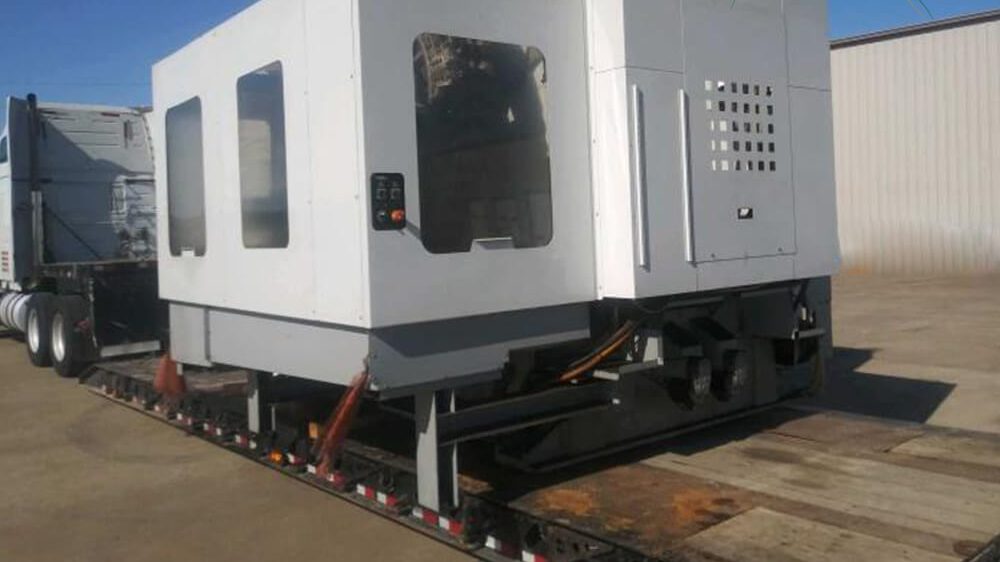 Measure
Measuring prevents you from having an overload or a wide load. In certain states, you have to pay extra charges for such overloads or obtain special permits; therefore, measure the machine to ensure it is within the proper load limits. The standard height is six inches tall and 13 feet putting the trailer's height into consideration. Therefore, you should keep these measurements in mind when transporting a CNC machine using a traditional flatbed trailer. If you cannot reduce your equipment's measurements, plan your shipping budget accordingly. Be sure to budget for the extra expenses, such as safety banners, signs, and state permits. It allows you to avoid delays if the drivers stop for traffic checks in certain states for having an overload.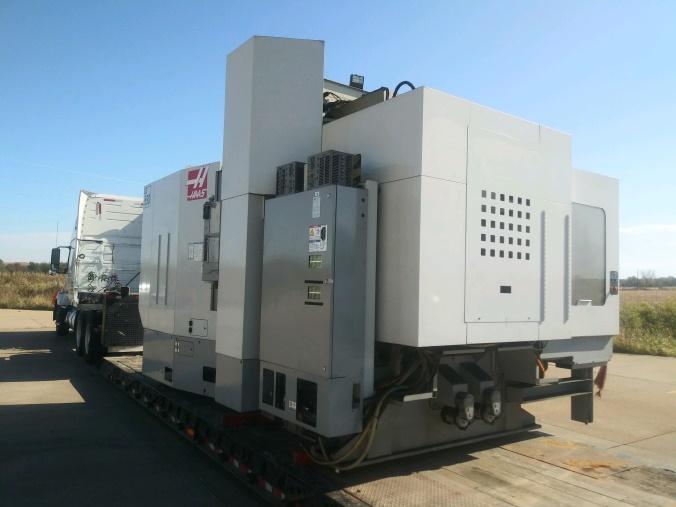 Damage during Shipping
Should your machine get damaged during shipping, there are a few precautions to consider:
Take images of the damaged places.
Calculate the total value loss that your stated value should support on the commercial invoice.
Contact the insurance company.
Most shipping companies have insurance covers and pay for such damages if they occur during transportation. Ask how much shipping insurance costs and the amount the company should pay in case of damage.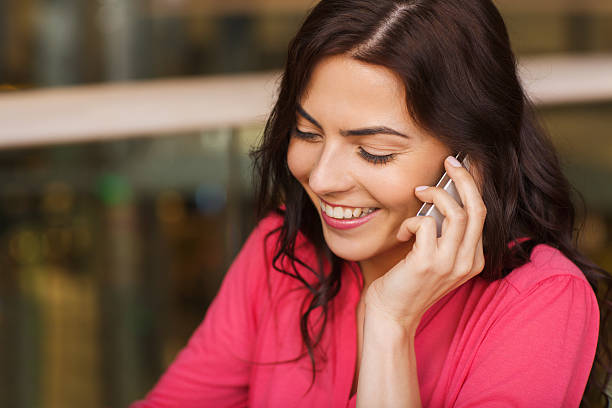 Pick a Reliable Company
Choosing an expert in the field ensures you get accurate information. Most new companies might have cheaper rates than experience, but it could get expensive. Some new shipping companies use each opportunity as a learning experience. Ask for referrals, check customer reviews, and see if they have the correct licenses. A company that has been in the industry long enough to understand the problems they might experience during shipping and how to navigate them.
Benefits of Shipping A CNC Machine with a Professional
Shipping heavy equipment needs an experienced person to guide you through the process. However, there are other added advantages of working with a professional shipping company, such as:
Most provide international shipping services at an affordable rate.
Understand ways of protecting the machine from environmental elements such as moisture and heat.
A professional shipping company has experienced people who properly secure your CNC machine for transport, preventing damage.
Conclusion
Working with an experienced company, like us at SAC, gives you access to experienced people to guide you through this seemly tiring and challenging process. You no longer have to take risks hoping for the right outcome, whether shipping within the country or internationally. With us, you have a partner to guide you through every logistical step, ensuring your CNC machine gets to its destination within the expected delivery time.