Shipping a Backhoe has Never Been Easier
Let's take a look at how to ship a backhoe and what you should keep in mind before and during the transportation process.
How Do You Transport a Backhoe?
Typically, when transporting a backhoe you'll want to make use of a private heavy haul transport business. While shipping can be accomplished independently, a third party service offers several advantages to consider:
Transport companies will have an extensive record of transporting backhoes, so you can be certain they know what they're doing.
Due to the complexity of shipping heavy machinery like a backhoe (even over a short distance), safety is critical. A third party company is much more likely to fulfill crucial safety measures during shipping.
Legal compliance. Government regulation of backhoe transportation can be complicated and difficult to learn. Transport companies are more familiar with this regulation and will likely maintain strict compliance.
Cost efficiency. If you ship a backhoe yourself, the costs can easily add up and make the process more expensive than if you just went with a professional service.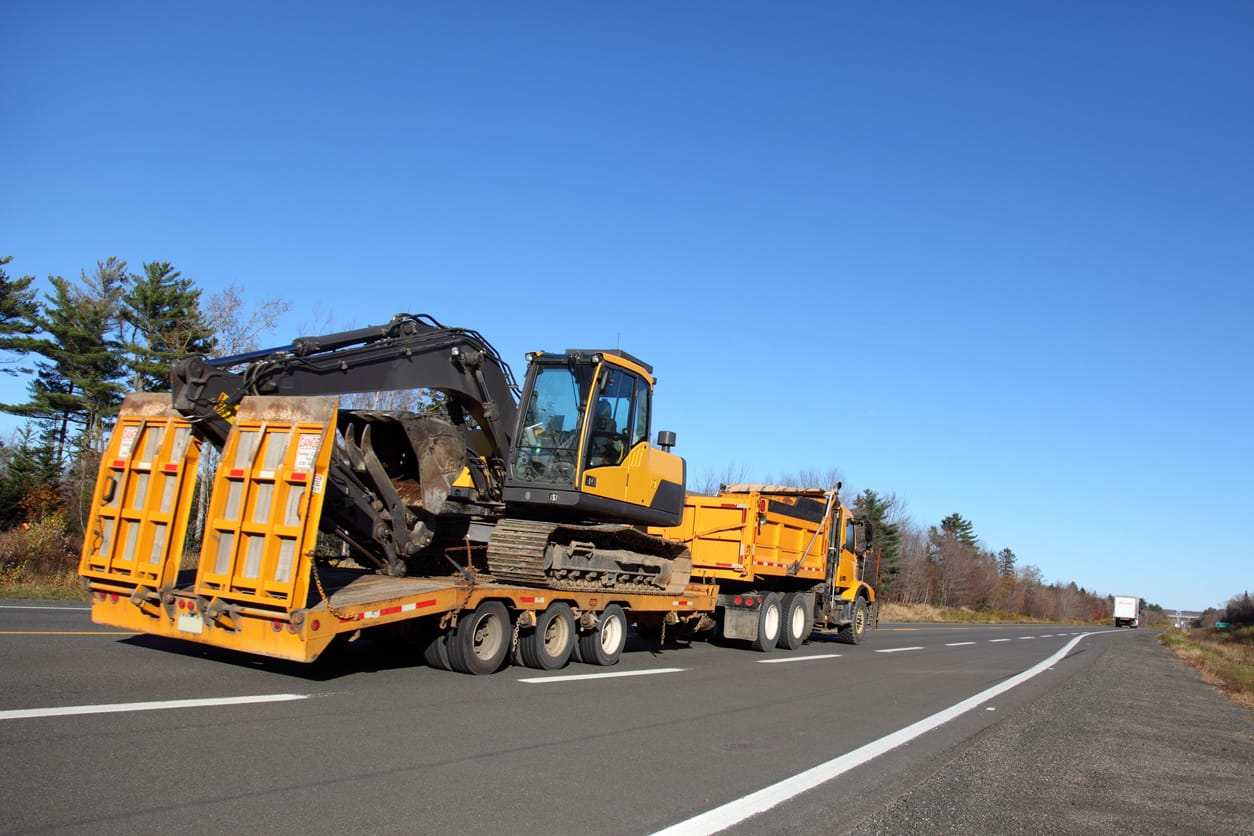 Preparing for Transportation
Even when you outsource the transportation process to a company, you will still need to take some preparatory steps before shipping can be done. These include:
Read the manufacturing manual. The machinery manual produced by the manufacturer should include necessary information for shipping your backhoe.
Cover sensitive components. Certain parts of the backhoe, such as tanks and electrical lines, could be exposed to the elements during transportation. Covering these parts will go a long way in preventing damage.
Tighten loose parts. If there are any loose parts on your backhoe, tightening them before transportation keeps them from shaking loose and getting lost during shipping.
Prepare for pickup. Make sure that you have a sound plan for the backhoe to be picked up after it's been shipped. This will save you a big headache down the road.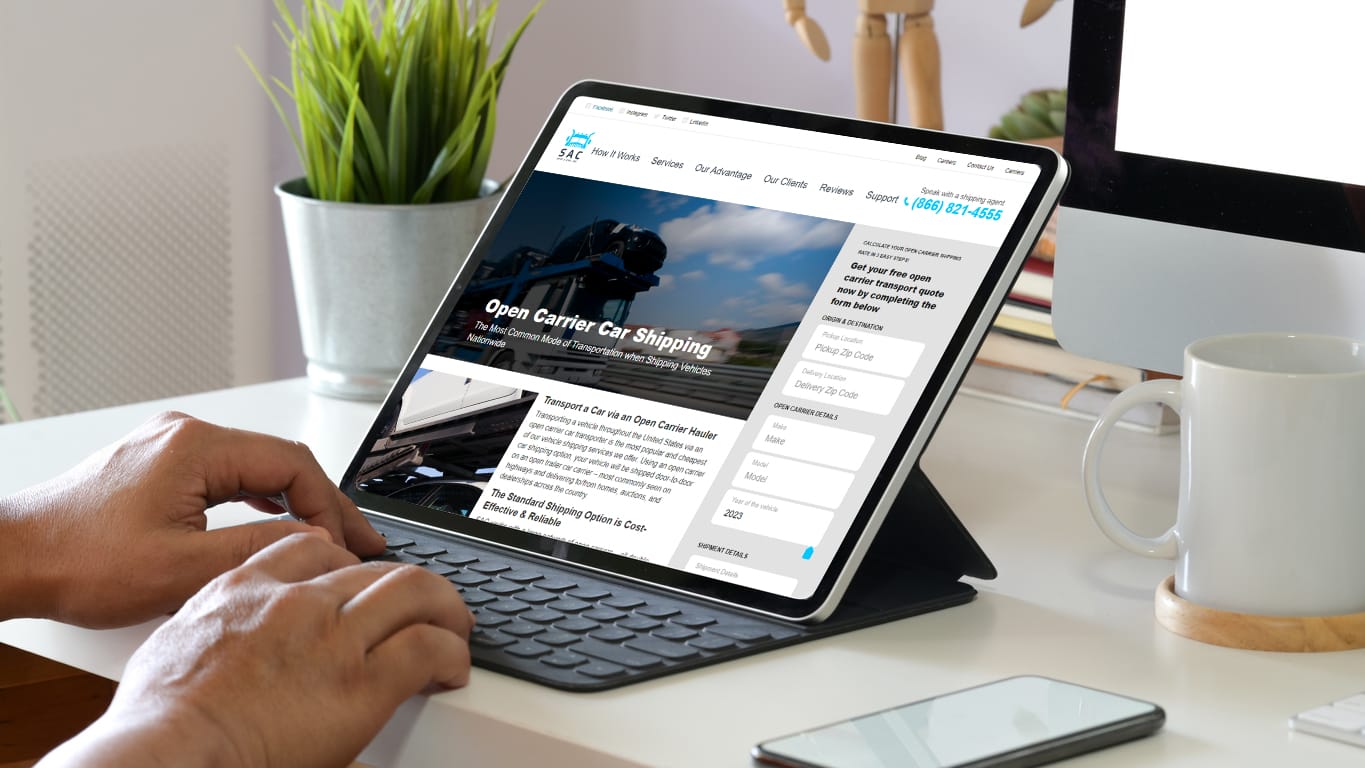 Choosing a Transportation Company
When picking a third party company to ship your backhoe, you'll want to compare factors like cost, compliance with federal licensing, reviews, and credibility. Fortunately, much of this information can often be found on the company's official website.
Generally, you'll want to find a company with solid reviews that falls in your price range and makes it clear during discussion that they have the required licensing and documents to transport your equipment.
Additionally, there are multiple ways your backhoe can be shipped, including by air, road, or railway.
If you have a preference among these methods, it can be a good idea to choose a transport company that specializes in your preferred shipping method.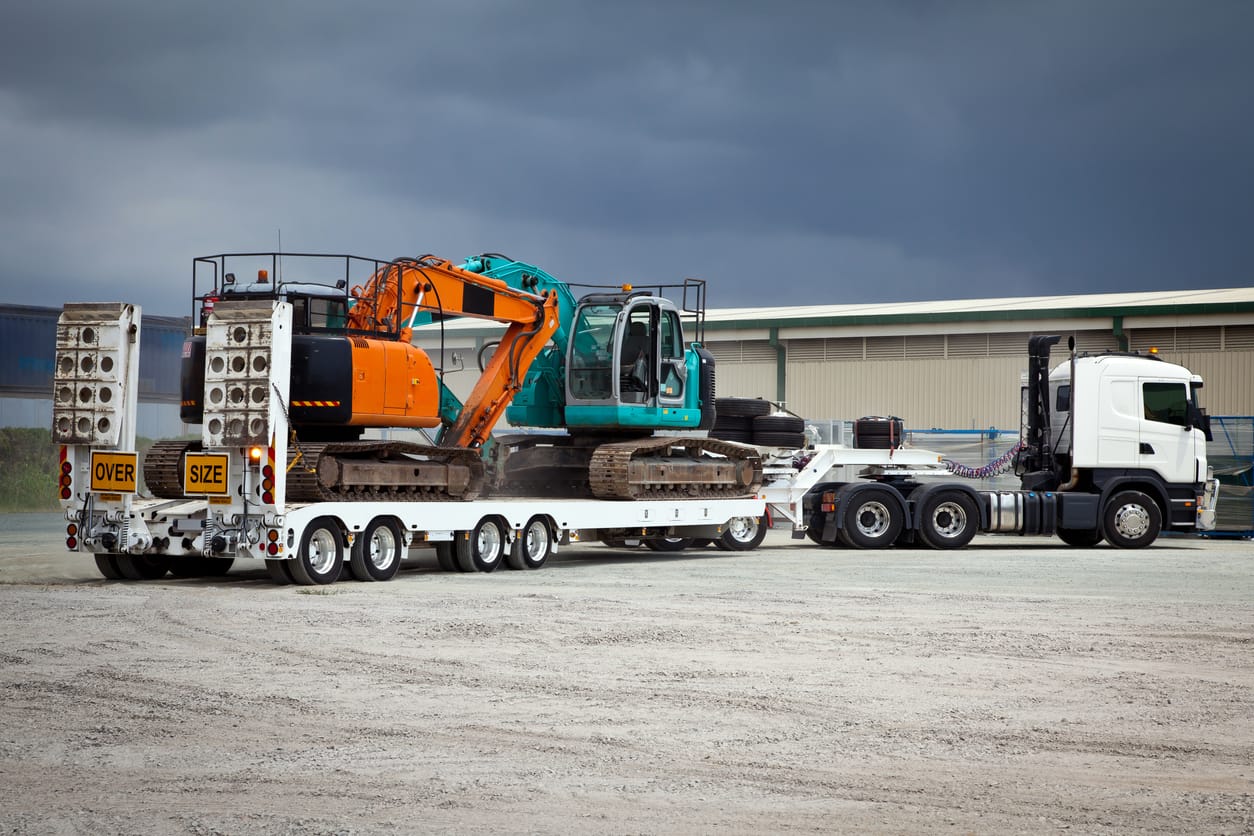 Costs of Transporting a Backhoe
There are two main considerations that will factor into the price you pay for backhoe shipping.
As a rule, the greater the distance (generally measured in miles) between the pickup and drop-off locations, the higher the cost of shipping your backhoe.
The heavier and bigger the backhoe you're transporting, the higher the cost you will usually be billed by the transport company.
If you need more help figuring out the estimated cost you'll likely pay for shipping your equipment, take a look at the Specialized Transport Calculator for more information.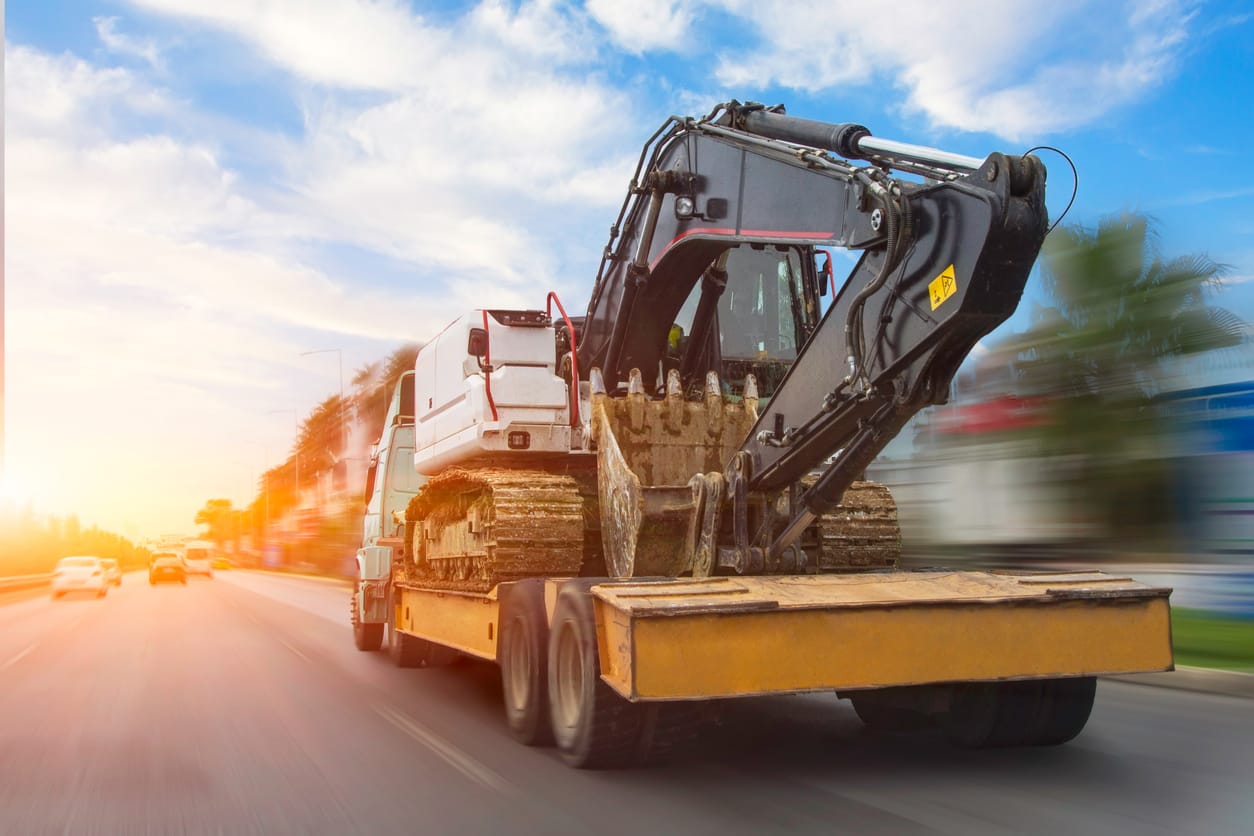 What Type of Trailer is Used to Ship a Backhoe?
There are three common types of trailers used for shipping backhoes, each with their own advantages and disadvantages. Usually, which trailer the transport company uses depends on the size of the backhoe.
Typically, this trailer is used for smaller backhoes (e.g., those under 48,000 lbs) and will feature a cheaper price tag than the other two types.
Step deck. Step deck trailers are more for moderate sized backhoe shipping, though there is a lot of overlap with the machinery transported by flatbed trailers.
Removable gooseneck trailers (RGN) are used for transportation of much heavier machinery, including those that exceed 150,000 lbs.
Final Thoughts
Shipping a backhoe is a complex undertaking that is best handled by a professional heavy haul transport company.
For more information and guidance on how to best prepare for your backhoe's transportation, feel free to look into our Backhoe shipping services.