How Shipping a Car is More Simple and Affordable than Driving It Yourself?
First-timers don't consider what is actually involved in cross-country travel.  Driving your vehicle on your own cross-country is so different than just driving your car across town or even just one state over from you.  You spend hours driving and in between a lot of time will be spent at the gas station at the fuel pump filling gas or in the convenience store getting snacks or just walking around and stretching your legs and let's not forget about all the bathroom breaks. If you purchased a classic car from another state, then you and the car are in a different location, which is frustrating. The simple solution is to find an auto transport company, which will be easy on the pocket, schedule, and rationality.
It is reasonable and way more convenient to hire a car shipping company in the following scenarios:
Military relocation
Snowbird moving
Moving to a college
Out-of-state car buying
Moving to enter the Classic car show
Job relocation
New home
Vacationing
When you consider the benefits of hiring an Auto Transport Company, it will seem cheaper. Driving on your own includes the cost of food, fuel, and accommodation as well as the driving efforts and time because of several stopovers. If you hire a carrier there will be a need to pay a one-time fee without any other charges. Besides the fact that your car will reach its final destination safely and on time. Not to mention that your car will reach you without any wear and tear nor any added mileage.
The car carrier truckers are highly trained and skilled in handling cars during transit even if it is long-distance delivery. Nevertheless, the transport companies offer insurance, so you don't need to worry about happenings during transit. You are fully covered!
Transporting vehicles across stateliness needs to adhere to specific laws and regulations. The transport company truckers are familiar and can handle the logistics across states with ease.
If you are on a tight budget, then an open car carrier is the best option to choose. Besides, if you are not in a hurry then wait for a less busy time to get a good deal. You can even sometimes choose a terminal to terminal service and save some cash.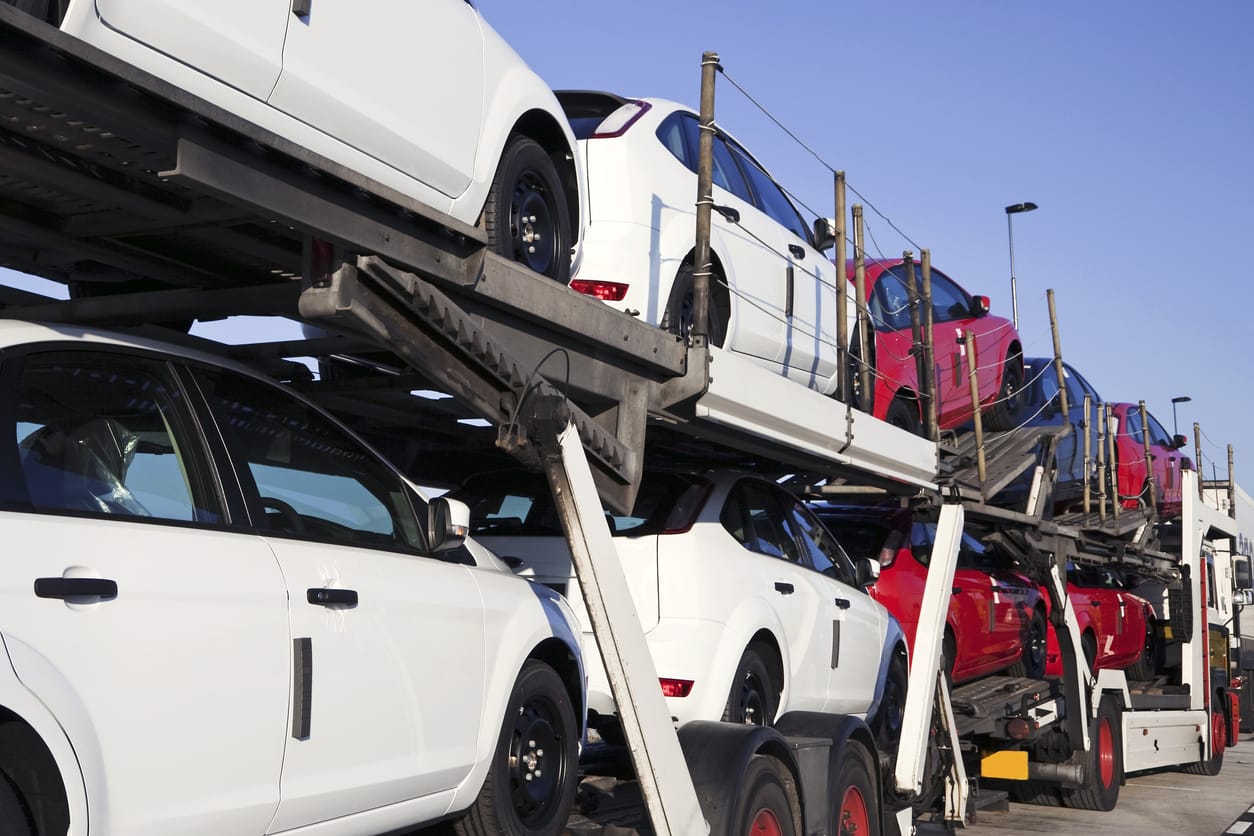 How to choose a reliable auto transport company?
Never make your options based on the price only. Rather than concentrating on the price find professionals that offer a proven track record of safe and on-time delivery.
Research several auto transport companies and the services they offer. It is illogical to contact a professional who does not offer the service you need. For example, you need a crossing international border service and the potential company does not offer it.
Check online ratings and reviews to get an idea of what to expect.
Check the payment methods because a wire transfer payment can be risky.
Lots of grammatical and spelling errors on the company website may be unreliable.
DOT and FMCSA regulate the auto shipping and transport sector. Check their MC number on the MCSA website. Even check their insurance and license details for validity.
Look for experience and expertise.
Different types of services
The open car carrier option is suitable for short-distance vehicle transport as well as cross country vehicle transport.  Going with an open car carrier trailer is the most common option and definitely the most cost effective auto transport type.
The enclosed car carrier protects your car from getting exposed to the outside elements on the road and a great option for long haul or cross country or interstate shipping as well as transporting any type of high end vehicle.  Expect to pay significantly more than the open car carrier auto transport shipping option.
The terminal–to-terminal option means your car gets picked and delivered at a designated location. You need to drive your car to the terminal for a pickup but will have to sit for some time until the truck has a full load. It is the cheapest option but you get charged for sheltering, if there is a delay in accepting the delivery.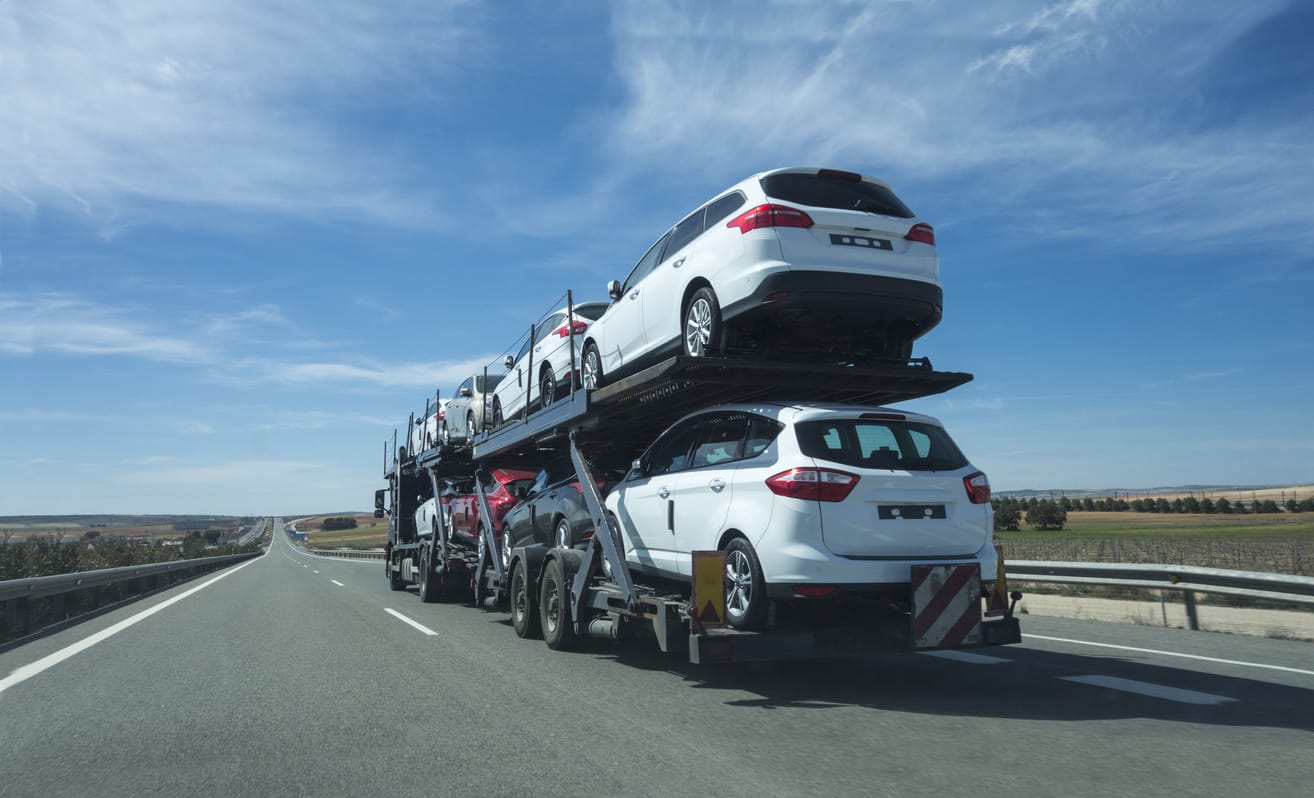 How auto transport prices get determined?
The prices will depend on the transport company and carrier type along with a few variables which include but are not limited to the list below:
Shipping car's size, weight and model type
It is in running condition or not
Time of the year or truck availability
Distance the car need to be shipped
Type of service – door-to-door, terminal-to-terminal, open carrier, or enclosed carrier
Routes of service
You will also need to prepare your car for transport. Check the transport company's website and follow their car preparation guidelines.
Check out the most credible review sites for the auto transport industry like BBB, Google, Customer Lobby, and Transport Reviews to make sure you know who you will be dealing with before choosing which auto transport company to give your business to.
With this said, it's wise to ensure you entrust your car with an auto transport company that has shipped many vehicles, has great reviews, and a good rating from the BBB.
Ship A Car, Inc. is all of that. We have an "A+" rating from the BBB and we've earned a 5-star rating from our customers across all major review sites.  Give us a call now at 866-821-4555 to speak with an auto transport coordinator to set up your transport.