Why You Should Choose Auto Shipping Brokers Over Carriers
Transporting a vehicle can be an intimidating experience, and the choice between an auto shipping broker and a carrier is pivotal. Direct carriers provide specific services; vehicle shipping brokers, such as Ship A Car, Inc., offer more options and flexibility. These brokers take advantage of a large carrier network to provide competitive rates and a range of transport times to accommodate different timetables and financial constraints. Their proficiency in the field allows them to offer customized guidance and services, guaranteeing that your specific requirements are fulfilled, be it for a luxury car, a family car, or a vintage vehicle.
Selecting an auto shipping broker also entitles you to the advantages of a customer-focused strategy. Brokers put your requirements first, providing committed assistance and open lines of communication all through the shipping process. They take care of the discussions, the logistics, and offer strong customer support, which reduces the stress involved in shipping cars. Brokers can have a big impact on your car shipping experience, particularly on well-traveled routes like NY to FL, where flexibility and industry knowledge are essential.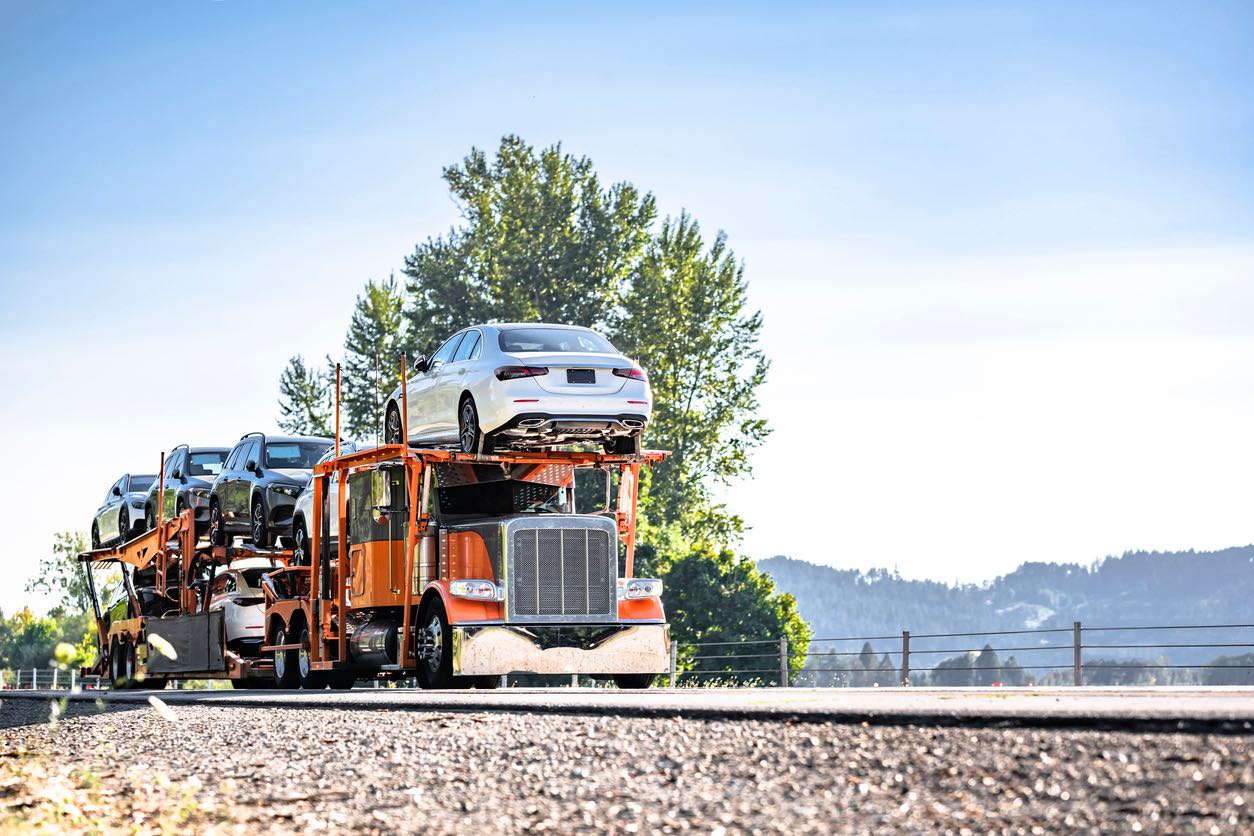 Accessibility and Convenience
In terms of flexibility and convenience, brokers are superior since they provide a smooth and effective car shipping process that meets the needs of a wide range of customers. In contrast to carriers whose options are restricted by the availability of their fleet and geographic reach, brokers such as Ship A Car, Inc. have the flexibility to quickly search through a large network of trucking companies. By using this capability, they may find and use trucking solutions that are close to the consumer, which cuts down on the amount of time that customers must wait to pick up their vehicles. This accessibility is not only a benefit but also an essential advantage, especially when you have to meet deadlines or are located in a remote place where direct carrier services are less practical or effective.
Furthermore, brokers provide convenience that goes beyond simple location. Personalized service is the area of expertise for brokers like Ship A Car, Inc., who make sure that each step of the auto shipping process is customized to meet the needs and preferences of each customer. Brokers provide a level of service that surpasses what direct carriers often do, whether it is meeting particular deadlines, managing unusual vehicle types, or giving updates during the shipping process. Customers that want more than a one-size-fits-all solution will particularly benefit from this customized approach. Their ability to handle a wide variety of situations makes them a better option for individuals looking for a flexible and hassle-free car shipping experience.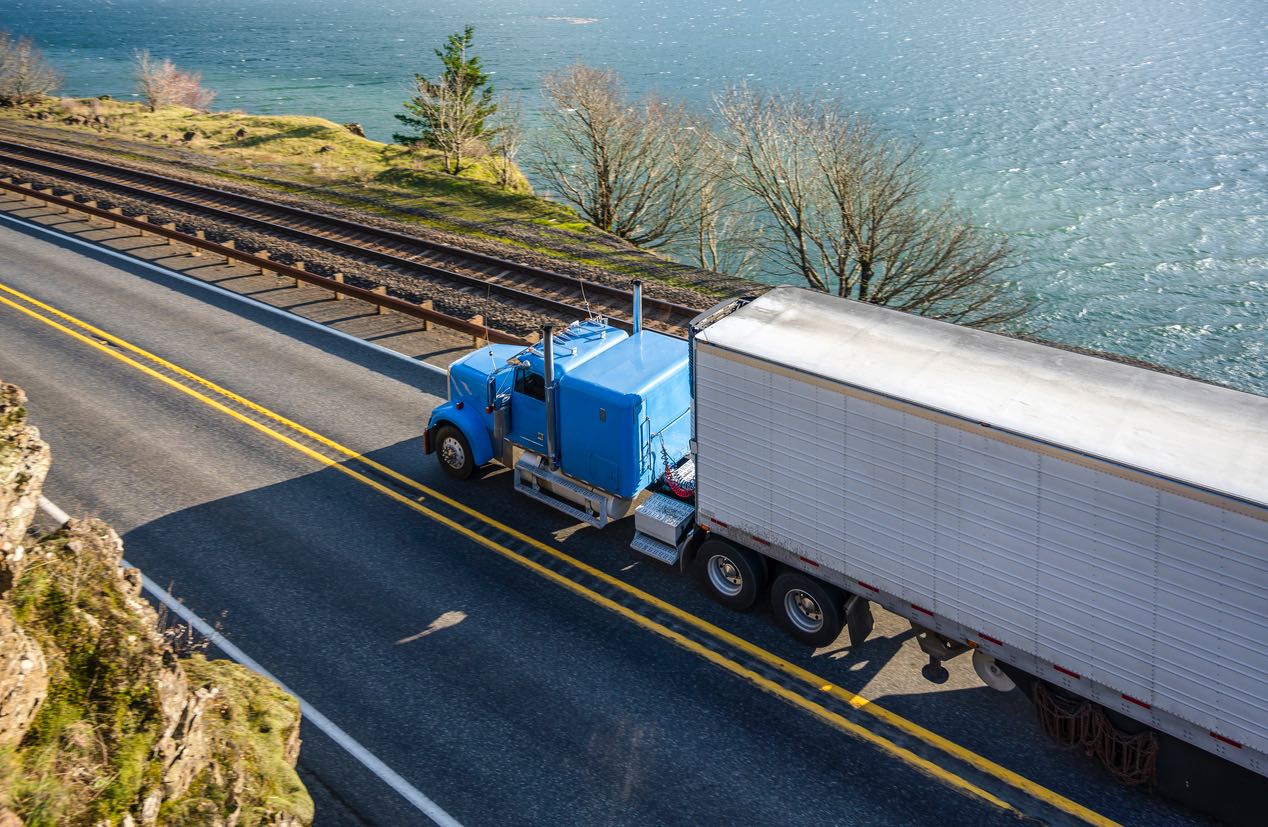 Dealing with Uncertainties
The logistics of shipping cars are by their very nature unpredictable. Choosing to go with a direct carrier is like putting all your eggs in one basket. This strategy may have drawbacks, particularly if unanticipated events occur. Your plans may suffer a great deal if the carrier of your choice experiences delays, mechanical problems, or unplanned route modifications. These interruptions could result in unanticipated costs and extended wait times in addition to being inconvenient. However, these dangers are significantly reduced when you work with a broker like Ship A Car, Inc. The large network of carriers that brokers have access to helps them make quick decisions and identify other options. The ability to adapt is a major asset, especially when working with time-sensitive transports.
Additionally, brokers such as Ship A Car, Inc. are proficient in handling the intricacies of vehicle transportation. They are well-versed in every aspect of shipping, including the most frequent reasons for delays and how to prevent them. They can frequently anticipate problems and provide solutions before they become a problem for you by utilizing their contacts and industry experience. This caliber of service aims to give customers peace of mind in addition to convenience. You may be confident that your broker will identify the most practical and economical option for your vehicle transportation needs, no matter what the situation. By working with a broker, you're investing in a smooth and worry-free shipping experience rather than merely employing a service.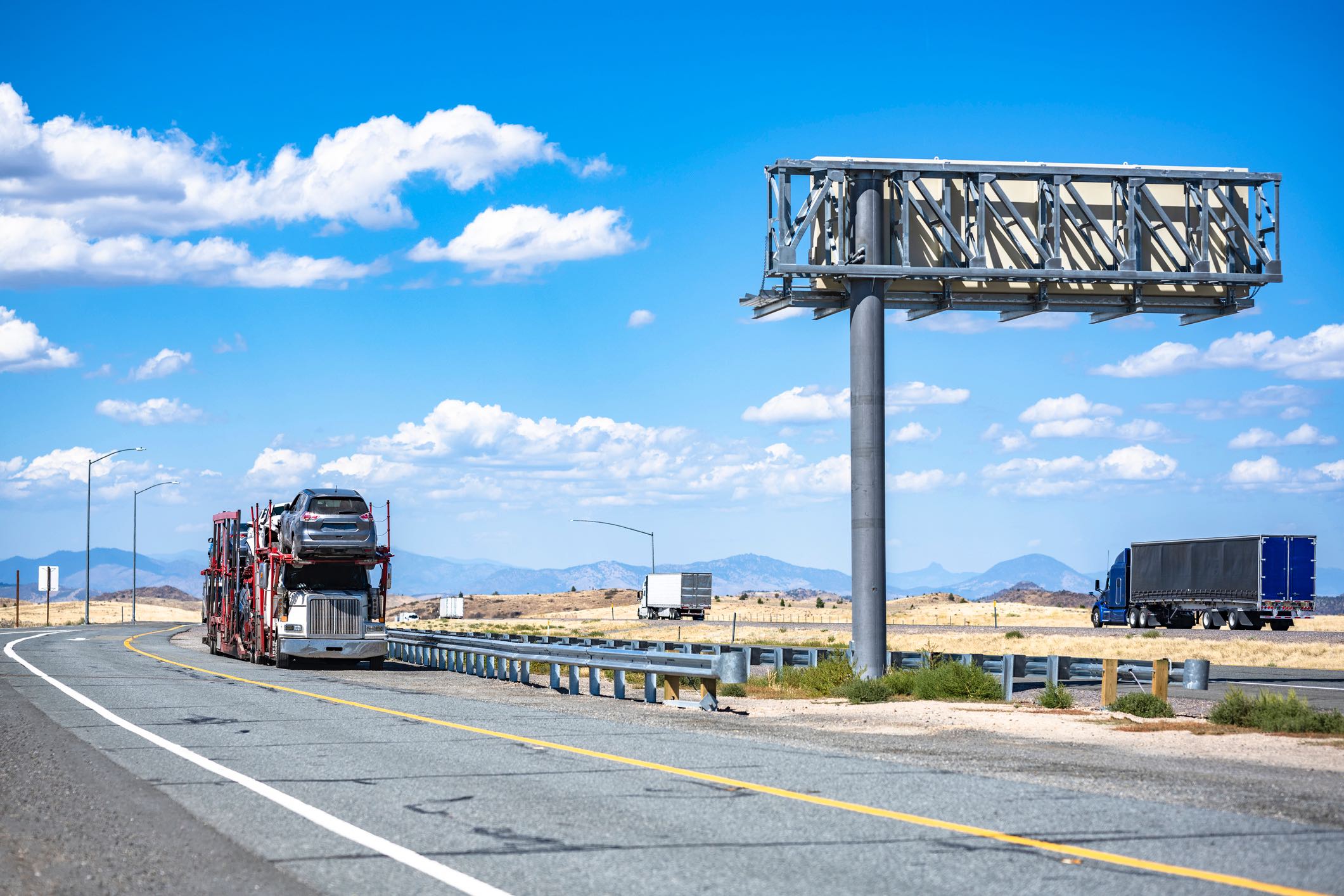 Transparency in Pricing
A key bonus of working with brokers is their straightforward price structure. Often with carriers, initial prices are only estimates, which might be subject to additional fees and surcharges. Brokers prefer to offer more transparent and final pricing, eliminating unpleasant surprises down the way. Transparency is crucial, particularly for long-distance shipping of cars from New York to Florida. Brokers, such as Ship A Car, Inc., leverage their extensive network to deliver competitive and all-inclusive estimates. Unlike direct carriers, whose costs may fluctuate according on availability and demand, brokers can offer more consistent and predictable pricing.
The straightforward and upfront pricing methodology established by brokers tremendously benefits customers. It allows customers to budget accurately without worrying about hidden charges that often come with direct carrier prices. Furthermore, this strategy creates confidence between the customer and the broker. A clear pricing system guarantees that clients understand exactly what they are paying for, including all logistical, administrative, and transport fees. This level of clarity is not only about pricing; it's about developing a trusted and trustworthy relationship with consumers, providing a smooth and stress-free car shipping experience from New York to Florida.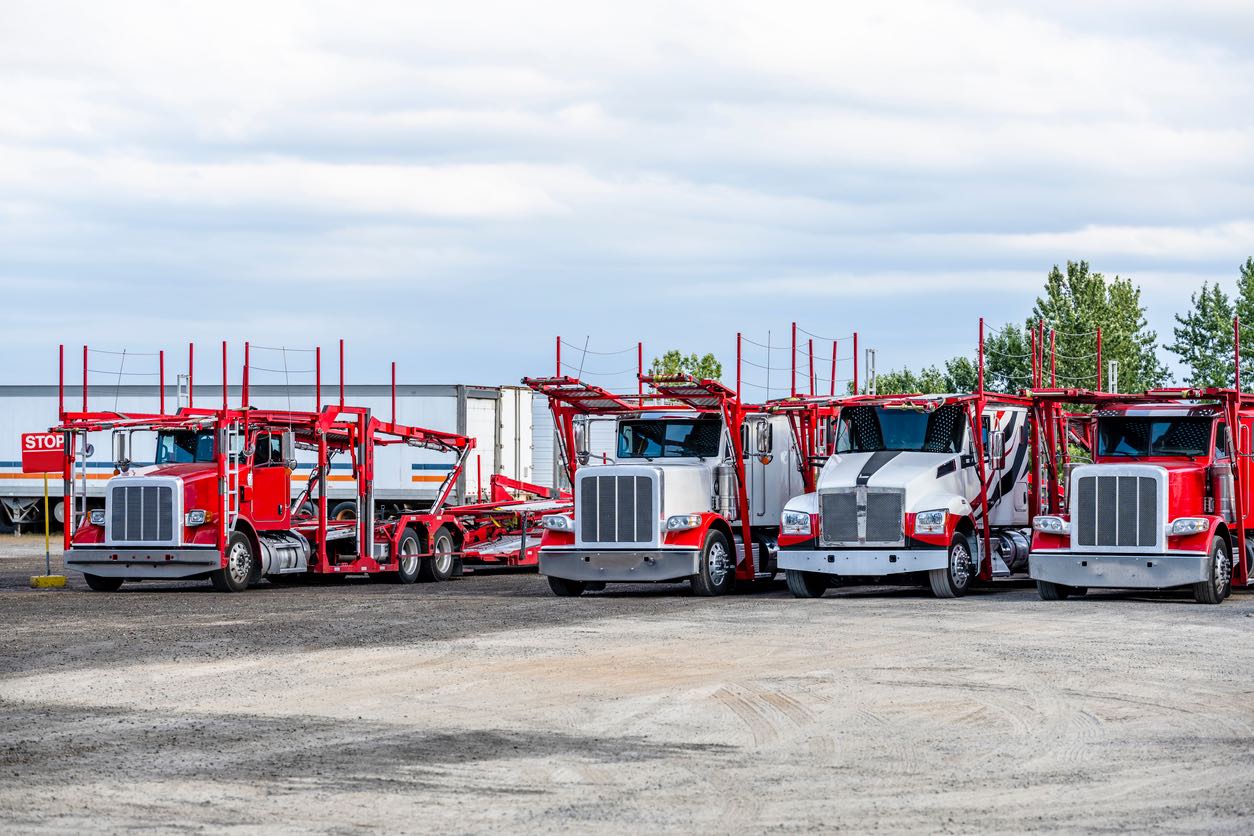 A Broad Range of Options
Instead of being restricted to a single service provider, choosing a broker in the car shipping industry opens up a world of vast opportunities. This approach works very well for moving cars from New York to Florida. Brokers such as Ship A Car, Inc. provide access to a wide variety of carriers, each possessing distinct advantages and areas of expertise. This implies that you have the option to compare quotations, service levels, and transit timeframes, all of which may be customized to fit your preferences and price range. This kind of flexibility is quite helpful, particularly when trying to strike a balance between service quality, timeliness, and cost-effectiveness. Use the extensive network of carriers that brokers provide to find the exact solution for your unique car shipping needs, whether they are for luxury cars, regular sedans, or even specialty vehicle transport.
Additionally, having the flexibility to select from a wide range of solutions guarantees that you are not just locating the most affordable solution, but also the one that best suits your particular circumstances. A broker like Ship A Car, Inc. may help with these demands, whether they are to prioritize quicker delivery dates, look for improved safety measures for a high-value vehicle, or discover an option that offers full insurance coverage. They are able to negotiate affordable rates and acquire the most dependable services because of their industry connections and knowledge. This variety of options also allows you to modify your choice in response to evolving requirements or preferences. For example, you may decide to go with an open carrier for greater cost-effectiveness or an enclosed carrier for increased weather protection. In the end, having a broker's broad spectrum of options guarantees a customized and flexible shipping experience that can be adjusted to satisfy the changing needs of both car owners and enthusiasts.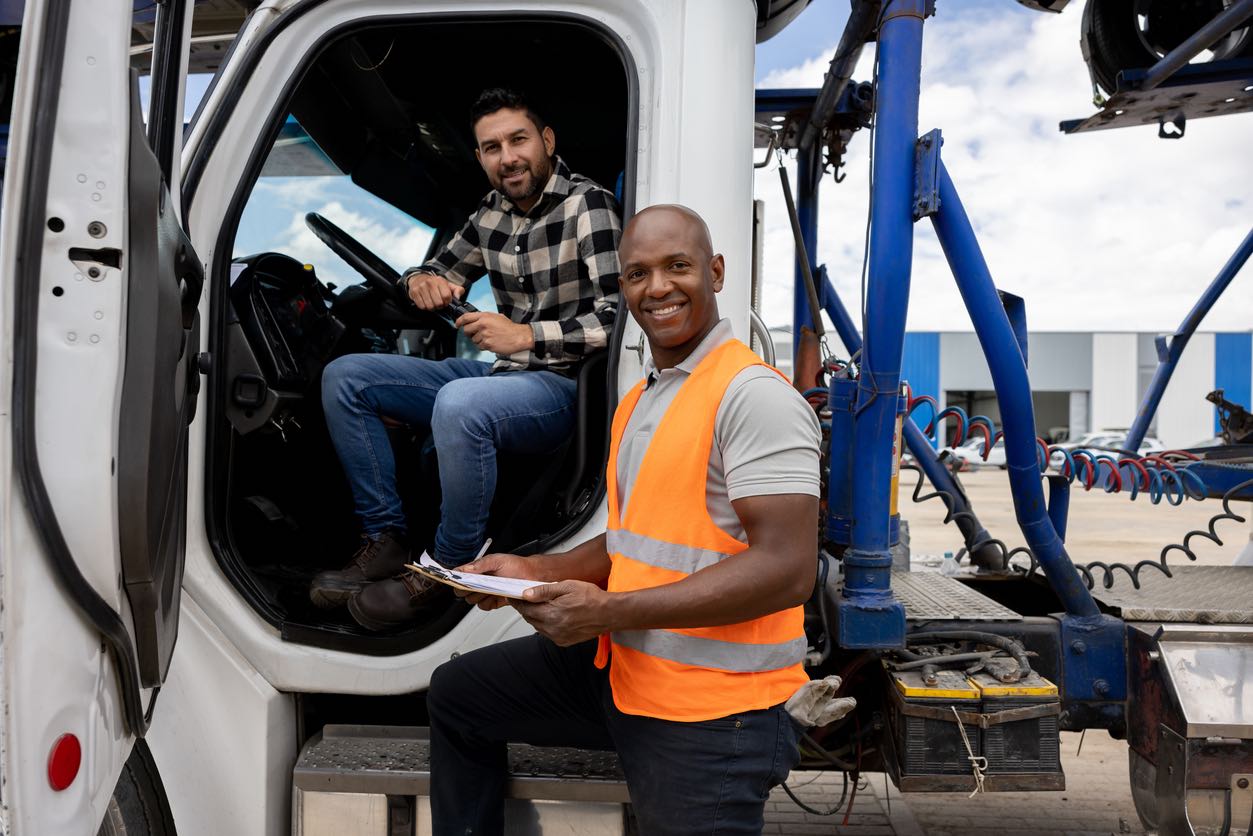 Efficient Communication and Customer Service
In the transportation sector, auto shipping brokers stand out for their outstanding customer service and communication skills. Brokers place a higher priority on the customer experience than carriers, who could be more concerned with fleet management and operational responsibilities. They put a lot of effort into making the process of shipping as simple and straightforward as they can for their customers since they recognize how difficult and confusing it can be. Throughout the delivery process, this method guarantees that every customer receives customized information and updates, offering clarity and comfort. Brokers such as Ship A Car, Inc. build a relationship based on trust by prioritizing client connection, which is crucial for recommendations and repeat business.
Additionally, auto shipping brokers' customer-centric strategy makes it possible for them to provide a more flexible and fast service. They serve as your personal shipping advisors, providing advice on the best possible options catered to your unique requirements, whether you're shipping a car across the country or from New York to Florida. They are more than just middlemen. Because brokers have access to a large carrier network, they may offer affordable prices and flexible scheduling, something that is frequently not feasible when working directly with a carrier. Customers enjoy a hassle-free experience as a result of their dedication to providing high-quality service and their proficiency in negotiating the difficulties of the vehicle shipping business, which strengthens their value proposition in the market.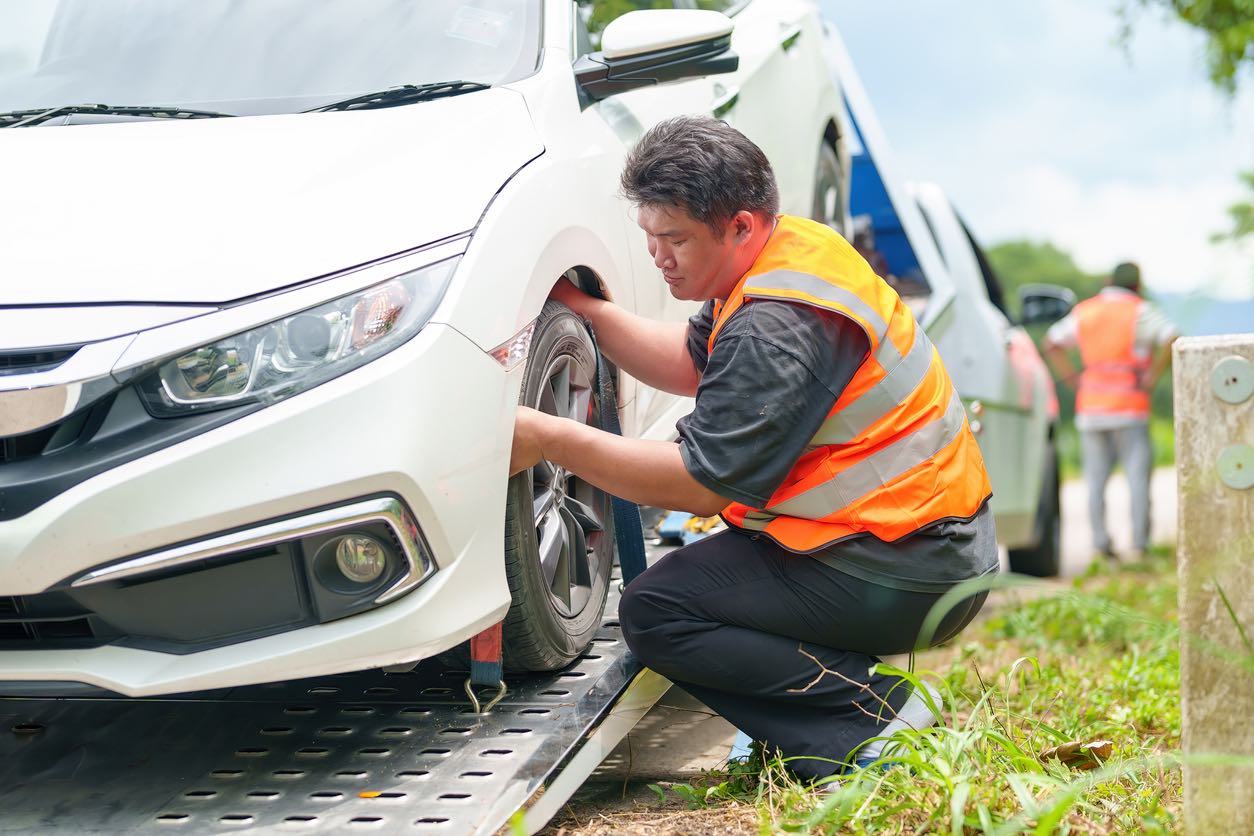 Door-to-Door Service vs. Terminal-to-Terminal
Since door-to-door service is so convenient and effective, brokers such as Ship A Car, Inc. are excellent at offering it. With this service, you can have a personalized and hassle-free automobile delivery experience as your car is picked up right from your doorstep or another preferred place and brought to the designated spot. By removing the need for you to drive your vehicle to a terminal, the door-to-door option will save you time and extra mileage on your car. Additionally, because it offers a more customized and hands-on approach to car shipping, this service is advantageous for individuals with time limits or unique vehicle requirements.
Carriers, on the other hand, might only provide terminal-to-terminal shipping, which entails bringing your car to and from specific terminals. Although this alternative may occasionally be more affordable, door-to-door service frequently offers a more convenient and personalized experience. Your arrangements will get even more difficult if you have to arrange transportation to and from these terminals for terminal-to-terminal shipping. Furthermore, because of the planning and logistics required to coordinate several vehicles at a terminal, this strategy may result in lengthier wait times for vehicle pick-up and delivery. Brokers that offer door-to-door services are frequently the go-to option for individuals looking for a more straightforward, hassle-free experience because they combine dependability with convenience.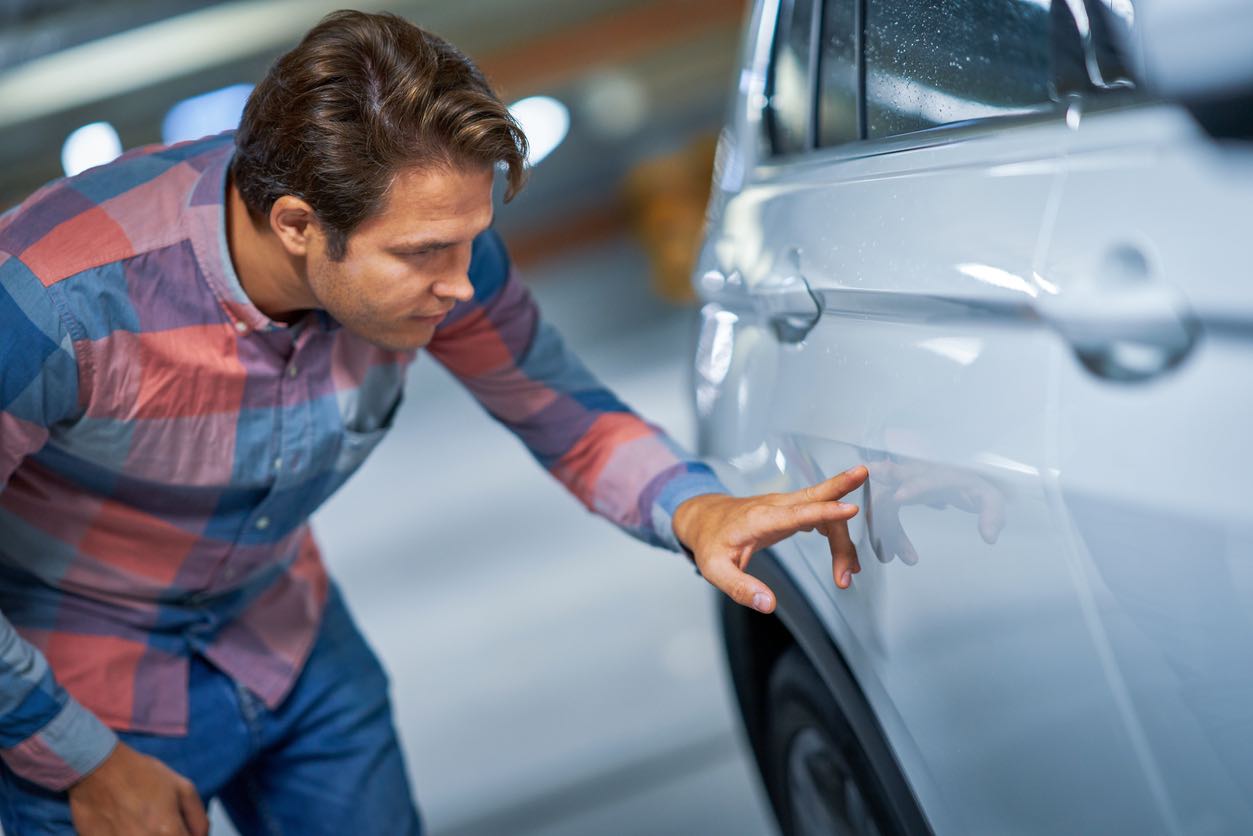 Insurance and Legal Compliance
Making sure your car has enough insurance coverage is crucial when it comes to auto shipping. Reputable brokerages, such as Ship A Car, Inc., take care to ensure that their clients receive accurate prices that include all insurance charges and also offer additional insurance coverage for extra protection. In addition to promoting confidence, this openness ensures adherence to legal requirements, which is vital in the event of unanticipated events. In the context of auto shipping, insurance is more than just a box to be checked; it's about giving consumers peace of mind that their priceless asset is safeguarded during the trip.
It's also critical to understand the risks that certain carriers pose. Certain carriers may initially omit insurance expenses from their bids in order to give the impression that their services are less expensive. In addition to being deceptive, this technique violates the law and may result in serious financial and legal ramifications in the event that damage is sustained during transportation. The integrity and legitimacy of a shipping partner's service should be prioritized over pricing when selecting one. For this reason, choosing to work with a broker such as Ship A Car, Inc., which maintains the highest standards of customer care and legal compliance, proves to be a wise choice for astute consumers.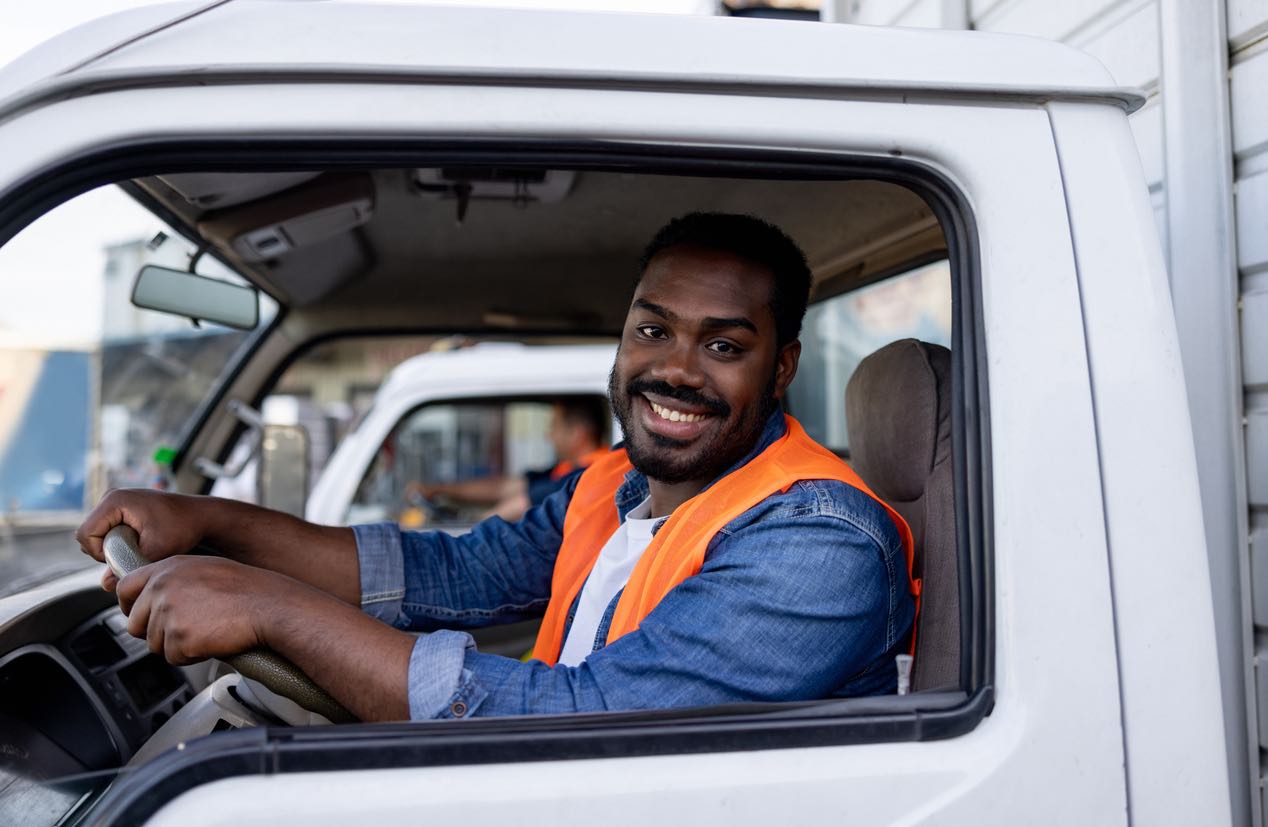 Top Benefits of Choosing Ship A Car, Inc. for Vehicle Shipping
We at Ship A Car, Inc. are aware of the subtleties and complexity of car shipping. We understand that moving your vehicle is more than just a chore; it's a responsibility that calls for dependability, effectiveness, and the highest level of care. Our methodology blends dependability, openness, and unparalleled effectiveness in order to ensure that every shipment is managed with the highest level of expertise.
Our expertise lies in providing customized solutions to meet your unique requirements for vehicle transportation. Our staff is aware that each client has specific needs and expectations. As a result, we always take the time to listen intently, comprehend the requirements you have, and then present the option that best works for you. Whether you're moving a fleet of automobiles for a business relocation, a family vehicle, or a historic car, we make sure that working with us is easy, stress-free, and most importantly, dependable.
Free, immediate, no-obligation quotes: Understanding your car shipping costs upfront is crucial. Ship A Car, Inc. provides upfront, thorough quote estimates right away. This reflects our dedication to honesty and transparency in service by allowing you to make an informed decision without feeling under pressure.
Access to top-quality trucking companies for reliable transport: We have a large, well-screened network of excellent trucking companies. This network provides dependability and security throughout transportation, allowing you to relax knowing that your car is in good hands. Our broad industry ties translate into quick and safe vehicle transport services when you work with Ship A Car, Inc.
Personalized customer service focused on your unique needs: Our customer care goes beyond simply responding to questions; it also involves customizing a shipping experience to meet your needs. We have the chance to comprehend and address unique needs with each customer engagement, ensuring that the vehicle shipping process is as easy and customized as possible. To guarantee that your experience is customized to your unique needs and foster trust, our committed team goes above and above.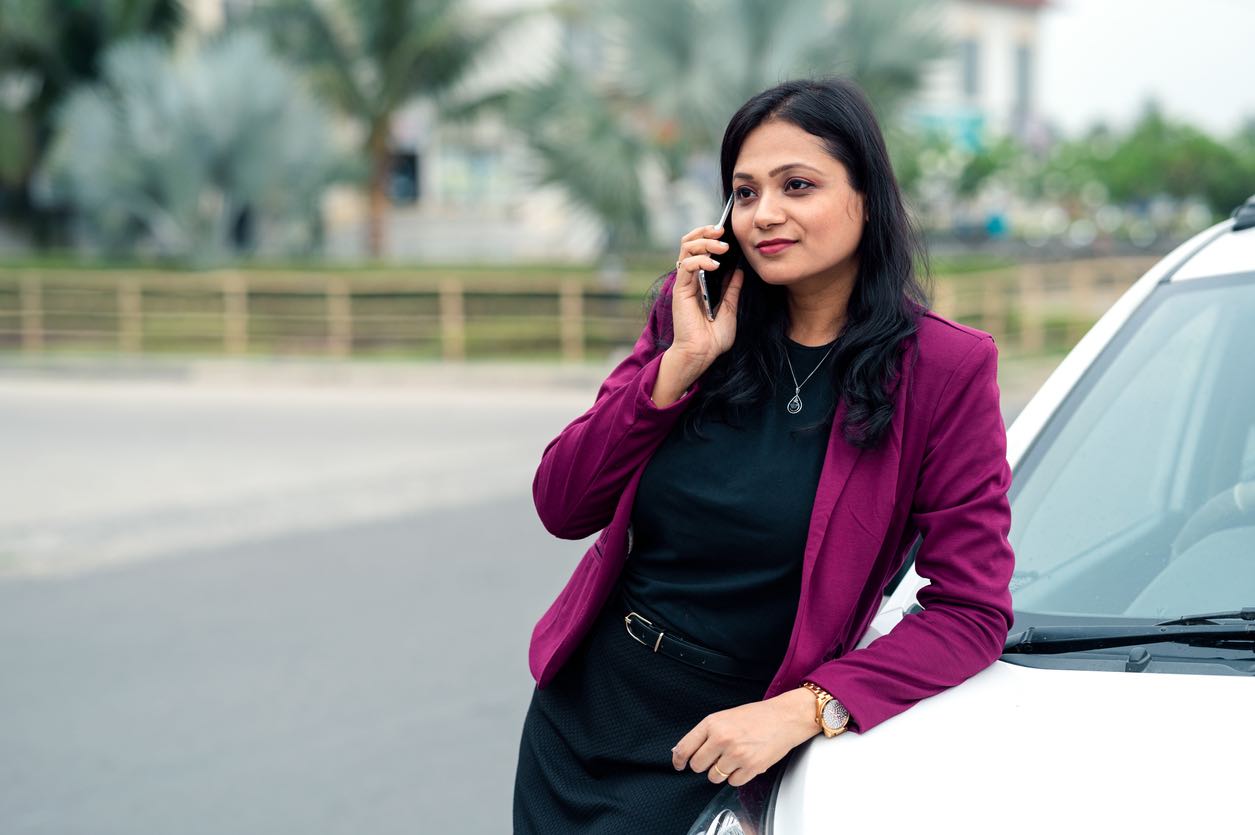 Final Thoughts
In the world of vehicle shipping, picking between a carrier and an auto shipping broker is a big choice. Brokers like Ship A Car, Inc. are unique in that they can provide unmatched convenience, complete transparency, and unflinching dependability. These are important considerations, particularly if you are shipping your car across large distances, such as from New York to Florida. Because of a broker's extensive network, you can receive a more individualized and successful service that fits your schedule and requirements precisely. This degree of personalization and focus on detail guarantees that your car shipping experience is both stress-free and customized to meet your specific needs.
Additionally, using a broker such as Ship A Car, Inc. gives you peace of mind in addition to a service. There are no last-minute surprises or hidden costs because to their transparent pricing, which is a common issue with direct carriers. Due to their extensive network of carefully selected carriers, brokers offer a substantially higher reliability factor. More scheduling flexibility is possible with this network, which frequently leads to quicker pick-up and delivery times. Remember that looking into your alternatives can be eye-opening the next time you need to ship a car. Experience firsthand the positive impact a broker like Ship A Car, Inc. can have on your car transport from New York to Florida—or any other destination—by making the process easy and enjoyable.
Remember, the next time you need to ship a vehicle, explore your options and see the difference a broker can make!
Frequently Asked Questions
Q1: What are the main advantages of using an auto shipping broker like Ship A Car, Inc. over a direct carrier?
A1: Auto shipping brokers like Ship A Car, Inc. offer quicker and more flexible shipping options. They have access to a large network of carriers, ensuring timely pick-up and delivery. Unlike direct carriers, brokers can easily find alternate transportation if a truck breaks down or cancels, providing reliability and saving you time and money.
Q2:  How does Ship A Car, Inc. ensure the quality of carriers used for shipping?
A2: Ship A Car, Inc. collaborates only with top-quality carriers, thoroughly vetted for reliability and service standards. This ensures that your vehicle is shipped safely and efficiently, with a focus on customer satisfaction and care.
Q3: Are the quotes provided by Ship A Car, Inc. more reliable than those from direct carriers?
A3:  Yes, the quotes from Ship A Car, Inc. are typically more reliable. They provide transparent pricing that includes all fees, including insurance, eliminating surprises of additional charges. In contrast, direct carriers often provide initial low estimates that may not cover all costs.