All About ATVs and UTVs…
If you have an ATV or UTV, you may need to ship it at some point. Whether it's for a vacation or work, shipping your side-by-side vehicle can be stressful and expensive.
We'll also go over what factors into those costs so you know how much money (or time) you should budget before making any decisions about shipment services like pick up / drop off times and where they will deliver your ATV / UTV.
The term side-by-side is often used when referring to any recreational vehicle with one seat on each side. Although side-by-sides are most referred to as all-terrain vehicles (ATVs), they can also be utility task vehicles (UTVs) and other recreational vehicles, depending on their size. ATVs typically weigh less than 1,000 pounds and seat two passengers, while UTVs can weigh up to 2,500 pounds and sit up to four passengers. Many are designed with a flat floor for easier transport.
Shipping your side-by-side ATV or UTV can seem overwhelming to do on your own, especially if you don't have experience doing it before. Because of this, many owners choose to hire professionals who specialize in moving these large vehicles from one place to another, which can be expensive depending on where you're moving to and from and the methods used to transport the vehicle.
ATVs and UTVs are popular for many reasons, but one of the biggest benefits is their versatility. These vehicles can perform numerous tasks, from taking you on your daily commute to bringing you home from that backcountry camping trip, or hunting excursion.
You can even bring your ATV or UTV along with you on your vacation. Whether you have plans to work or play in the great outdoors.
Not only can these vehicles be used for camping and hunting purposes, but they are also widely used by farmers.
Side-by-side vehicles are safer, more stable and more comfortable for passengers. They also have a lower center of gravity and can be driven on any terrain.
Being easy to maneuver and costing less than a traditional four-wheeler are other benefits of owning one.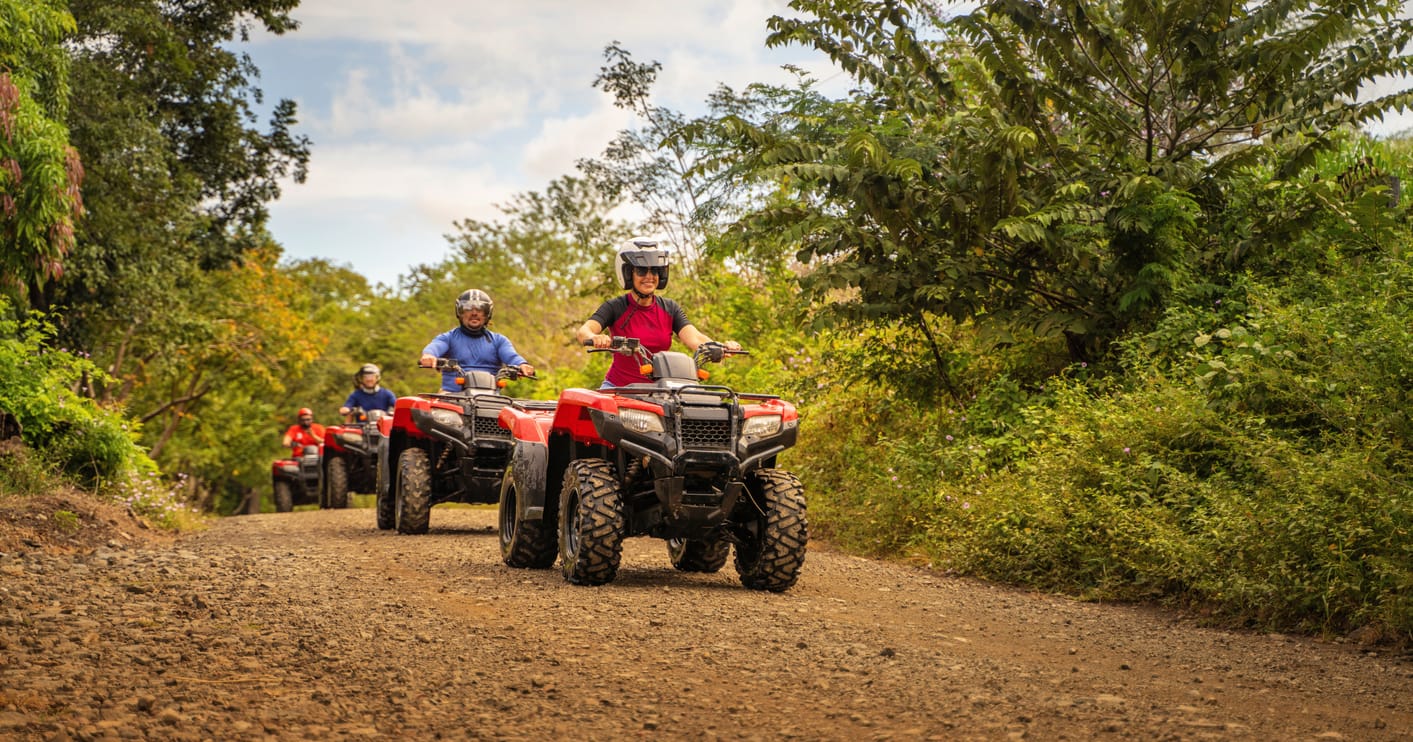 Who are the companies selling them?
Some of the best-selling brands for off-highway, lightweight recreational vehicles (LW ROVs) are Yamaha, Can-Am, Arctic Cat, Honda and Polaris. These companies dominate with more than 90% market share collectively. Their competitive edge lies within product innovation.
They are constantly coming up with newer models to attract consumers. Here's an overview of what you can expect from each: Yamaha is one of the top-selling manufacturers of ATVs and UTVs.
They offer a wide range of products that come in different colors, styles, engine sizes and prices. For example, they have small utility vehicles like their Rhino series which starts at $8,995. Then they have larger utility vehicles like their Grizzly line up which starts at $11,000. But if you want something even bigger then there's their Kodiak line up which starts at $15,999.
There are many other options as well including Kawasaki and Suzuki. So, make sure to check out all their product lines before making a purchase decision.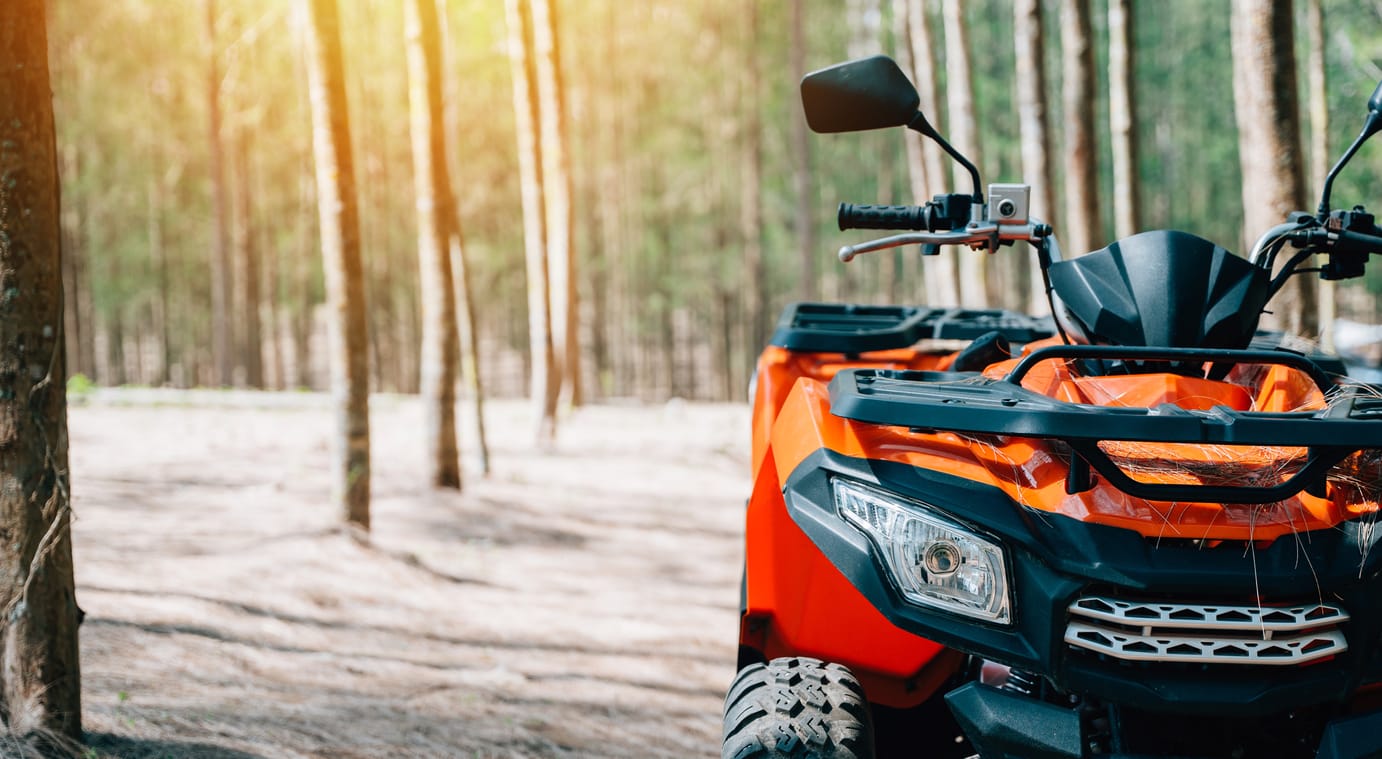 ATVs and UTVs several different purposes
They're popular with people who enjoy outdoor activities such as hunting, fishing, camping and trail riding.
They're also very popular for work vehicles: farmers use them to move hay bales and cattle feed; ranchers use them to drag fence posts; utility companies use them to inspect power lines; the fire department uses them in search-and-rescue missions; police departments use them on patrol duty.
Extreme sports enthusiasts have also found a new way to get their adrenaline pumping while they're having fun: racing! The fastest time around a racetrack is called a lap time or lap record. For example, if you were driving an ATV or UTV at 100 mph around one turn of a racetrack (which is about one mile long), it would probably take approximately 10 seconds or less before heading into another turn after completing one lap (or 1 mile).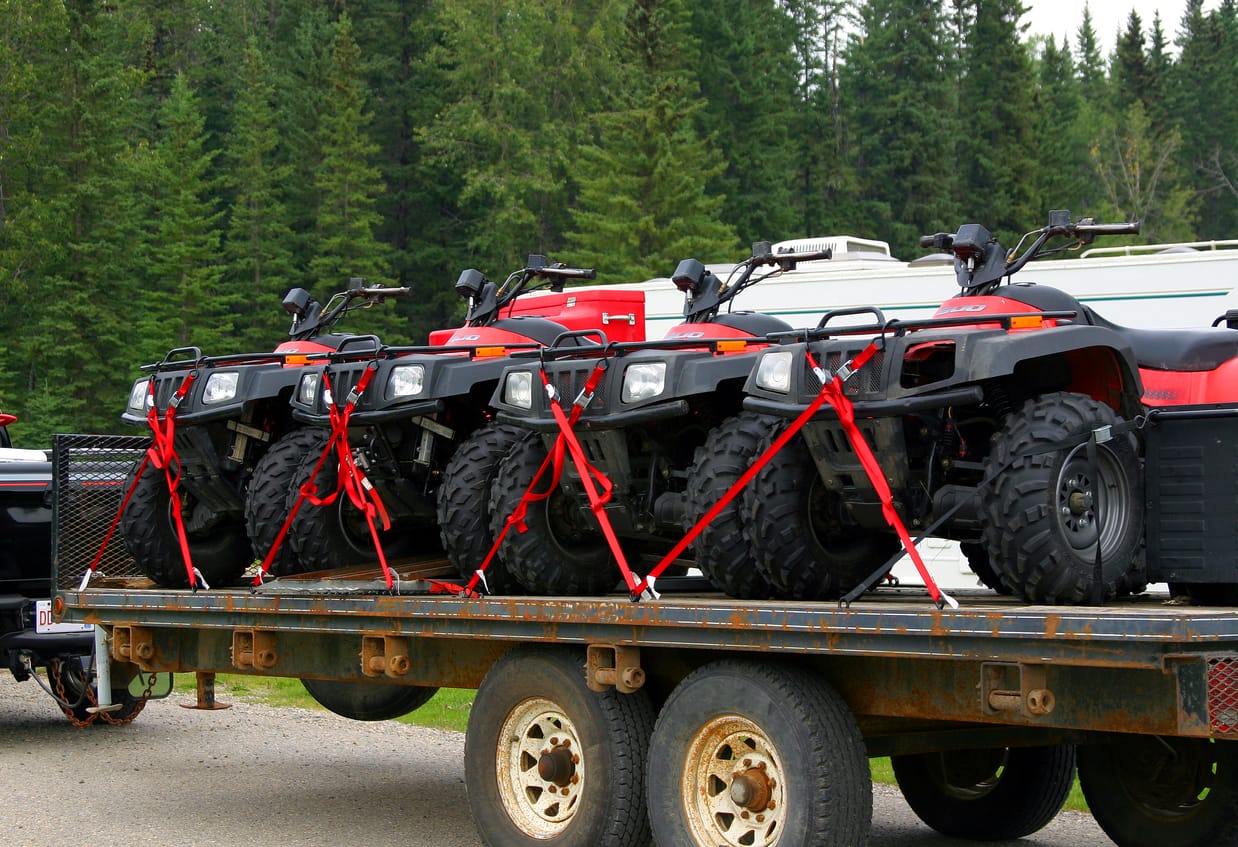 What is the best way to ship an ATV / UTV?
The best way to ship an ATV is by using a professional shipping company. They will provide you with a shipping container that fits the dimensions of your ATV and other transportation gear required or they will load it onto an open carrier.
They'll also pack your vehicle securely for transport in the container. The company will then deliver it to its destination safely and securely.
The second-best way to ship an ATV is by renting a trailer or truck from a rental agency in your area. If you're going cross-country or if you have several ATVs with different sizes and weights, this might be the most cost-effective option because there are so many trucks available in most major cities across America at reasonable prices (often less than $100 per day).
This method isn't as secure as having a shipping company with the appropriate containers and other tools to do this. Also, much safer than driving yourself.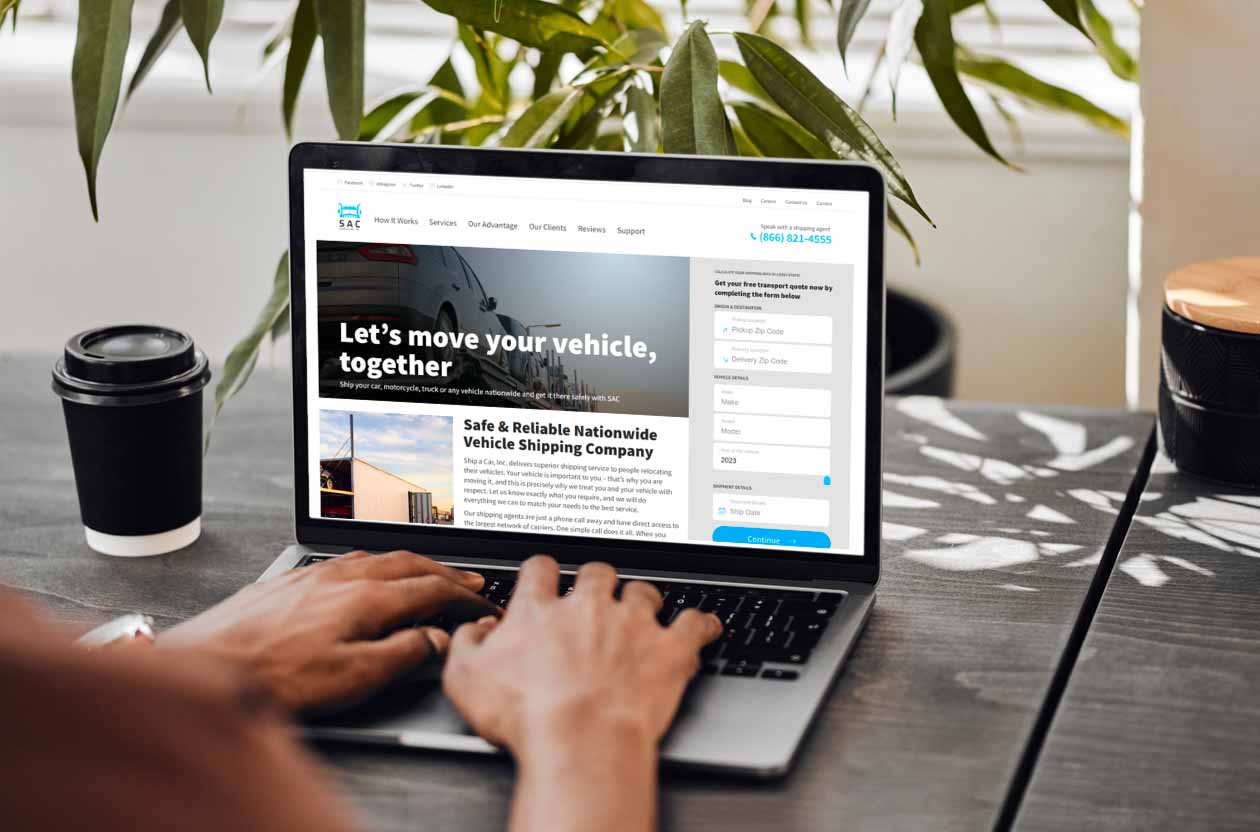 Shipping with shipacarinc.com
Shipping a UTV or ATV is a great way to save money on gas, but it can be costly if you are not careful. Fortunately, there are ways to ship your UTV for less than what others charge. The first step is knowing how much shipping a UTV costs.
The cost of shipping an ATV or UTV depends on several factors:
The size and weight of the vehicle being shipped.
Whether the vehicle is being shipped via land, sea or air; and
How far it's being shipped (geographically).
The time of year is also important to note because it will determine whether or not it makes sense to transport your UTV during inclement weather.
If snow is on the ground in your area or if freezing temperatures are predicted during shipment, then transporting in cold weather can be dangerous and expensive.
SHIP A CAR is a full-service transport company with over 10 years of experience in shipping side-by-side vehicles. Our dedicated team will take care of everything for you, including packing, loading, and unloading your vehicle at its destination.
We offer many services including door-to-door pickup and delivery, partial loads or cross-country trips. Our network of carriers' fleets consists of state-of-the-art trucks and trailers that can handle any size load from small car haulers to 53' flat deck trailers.
Ultimately, the more you can reduce the weight of your ATV or UTV, the less it will cost to ship.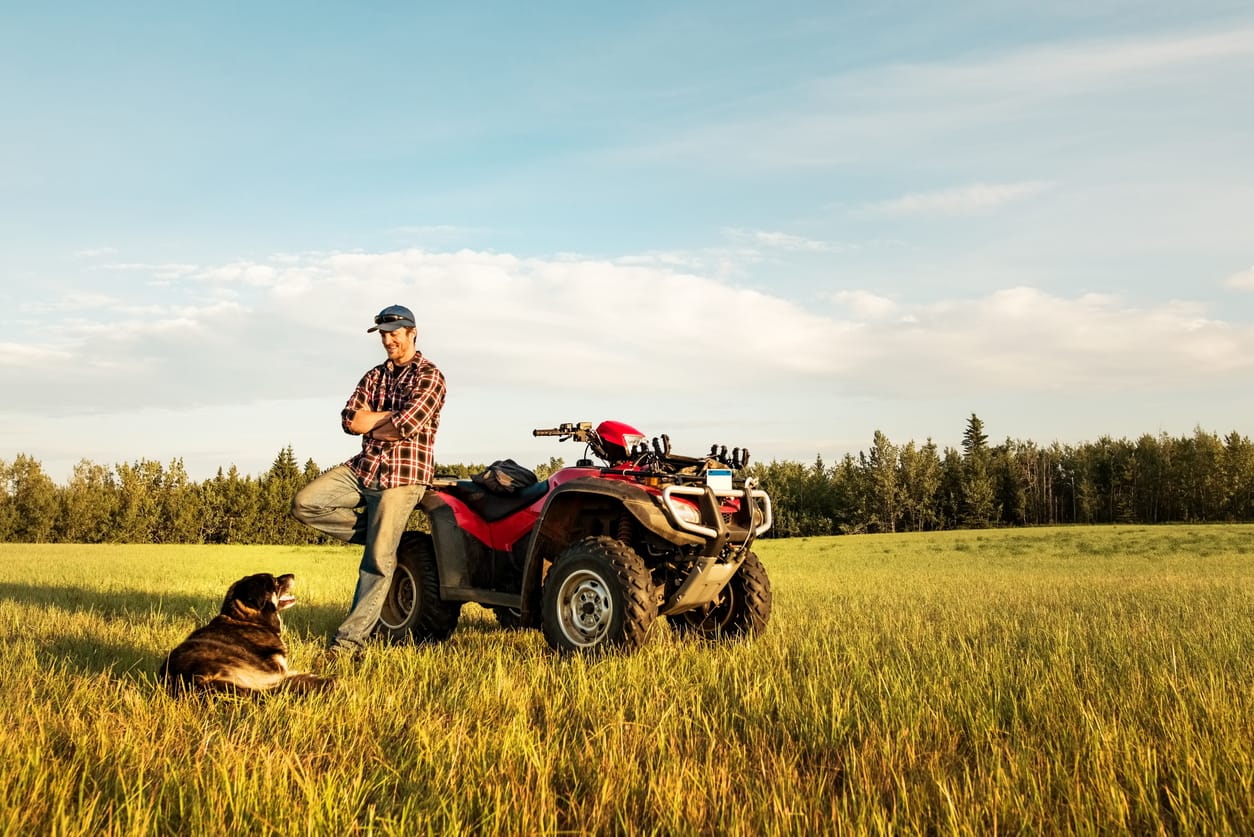 What is happening in the market this year?
According to MarketResearch.com, ATV and UTV sales are expected to increase by 6.65% during the estimated phase of 2022-2028. What does this mean for you? Here's a look at the current market conditions:
It's a great time to buy an ATV or UTV if you've been waiting for prices to drop before making your purchase… purchase soon before the prices go up.
You may have more options than ever before when it comes time to choose which model is right for you.
ATVs and UTVs are more popular than ever, and they're becoming more accessible. This means that you have more options than ever before when it comes time to choose which model is right for you. There are hundreds of different makes and models available on the market today, ranging in price from $2,200 to $30,000 or more depending on the features you want to be included.
Conclusion
All-terrain vehicles and utility task vehicles are becoming more popular every year, with an estimated 5 million ATVs and UTVs sold back in 2016.  That number has increased from 4 million sold in 2015, making them one of the fastest-growing segments of the automotive industry.
It's no wonder that these types of vehicles are so popular they offer an incredible amount of fun and adventure for families who want to spend their time together outdoors and with the right carrier one call away, you can have your ATVs and UTVs wherever you want them.
The global ATV and UTV market is projected to reach $11.95 billion by 2027.