Why You Should Use an Auto Transport Company to Ship your Car Cross Country When You are Moving Instead of Driving It Yourself
Driving Distance
The first thing you should consider when wondering whether to drive or ship your car across country is the actual driving distance to your destination- not the straight line distance, but the exact road distance between your current home and your new one.
Once you know the driving distance and the exact route to your new home, you'll be able to estimate:
how much fuel you're going to need (considering the miles per gallon that your car gets);
how much you'll have to pay for gas (keep in mind that in some areas diesel fuel is more expensive than the national average) and road tolls (depending on the specific route you're taking);
how long it will take you to get to your new city (at an average speed of 60-70 miles per hour).
The numbers you get will help you make an informed decision about how to transport your car across the country.
Seasonal Considerations
Shipping your car across the country is a much safer and more convenient option during the cold season- you will avoid any potential problems caused by bad road conditions and will travel quickly and comfortably to your new home. Your vehicle will be protected from the elements if it is shipped in an enclosed truck and even the shipping costs will be quite affordable as business is less brisk in the winter months and the demand for car transportation services is much lower as compared with the busy summer period when most house moves take place.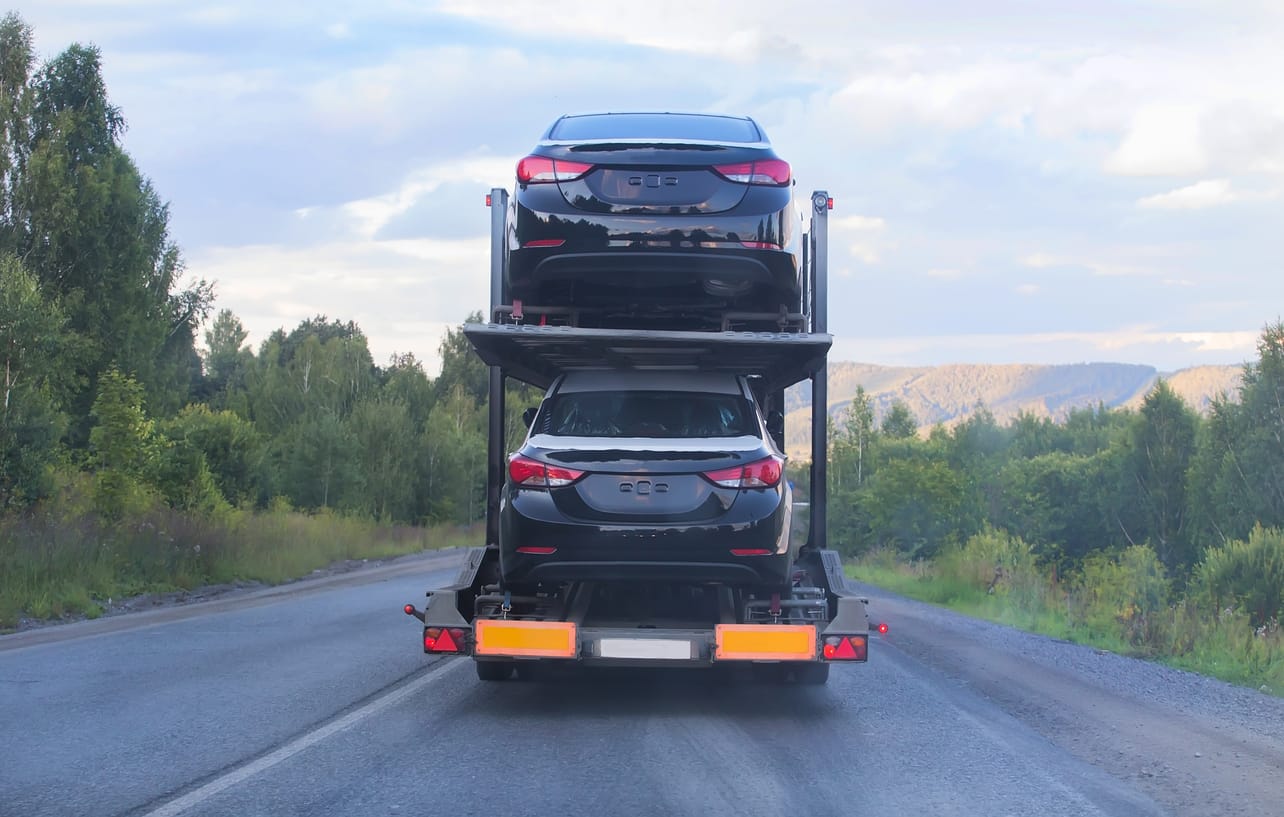 Time Concerns
The time you have free is another decisive factor when it comes to the shipping car cross country vs. driving dilemma. Driving across country takes long and you may not be able to afford spending several days on the road. Flying to your new city (and shipping your car with an auto transport carrier) will allow you to be back to work the very next day after you move.
Cost Efficiency
Cost to Ship a Car across Country
The cost of shipping a car across country depends on the size and weight of the vehicle, the kind of insurance you want, the actual shipping distance, the current fuel costs, and the specific route taken during the transportation.
When shipping a car across the country, the price stated in the quote you receive from the car transportation company is the final price you're going to pay.
Safety
There is no doubt that yours and your family members' personal safety and the safety of your vehicle will be your primary concern when planning a cross-country move.
When driving across country, you risk a lot- your car may break down in the middle of nowhere, you may fall asleep at the wheel, there may be an accident, etc. The extra mileage will put a lot of wear and tear on your vehicle and the effects of the weather may be really harsh.
Shipping is a much safer way to transport a car across the country- using trusting auto transportation services like Ship A Car Inc. will limit the wear and tear on your vehicle, minimize the risk of accidents, and protect your vehicle from unfavorable weather conditions.
Shipping your car will reduce not only the risk of damage to your vehicle, but the potential safety hazards to you and your family as well.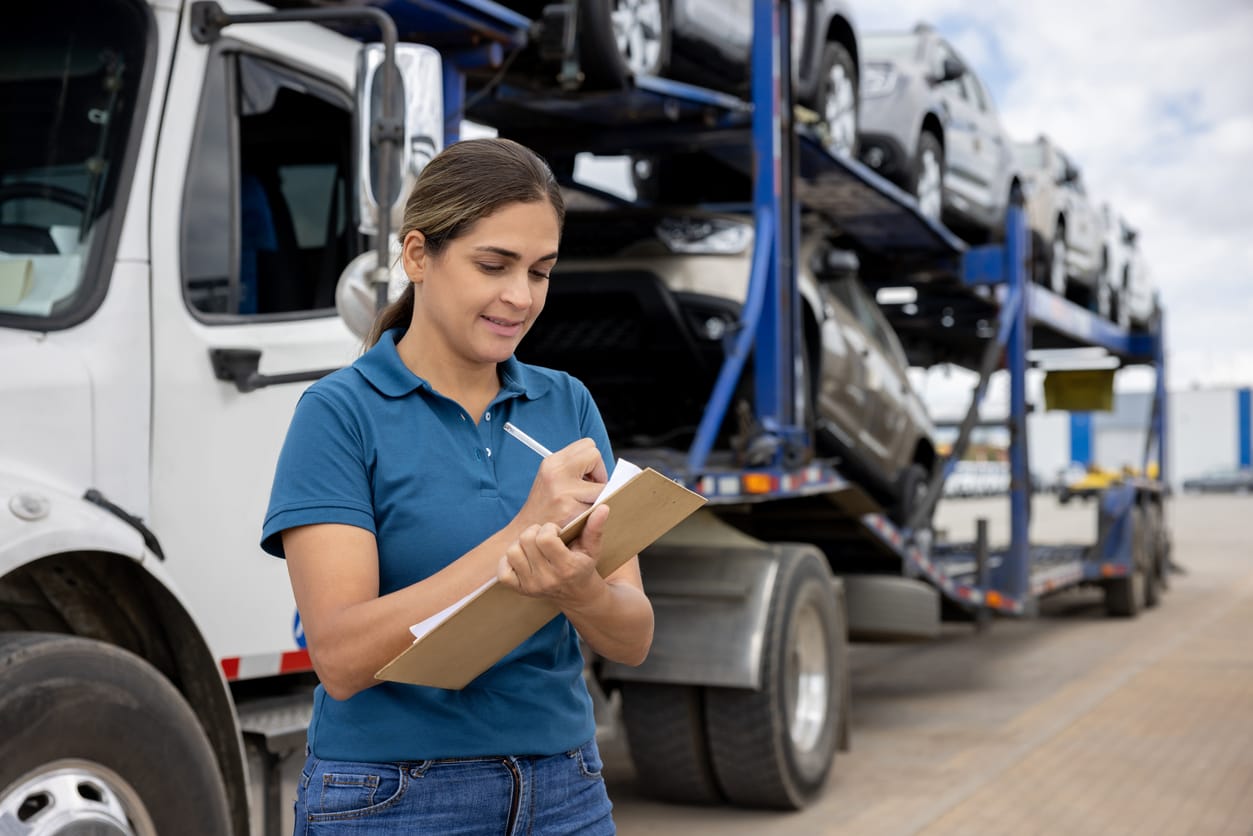 Convenience
Car shipping companies will take care of transporting your vehicle from the beginning to the end- all you need to do when shipping a car across country is prepare your vehicle and be present for pre-shipment inspection. Your car will arrive at your door (or at a terminal in your new city) in the same condition as it was before the move and with a ton of mileage on it. You won't need to worry about road conditions, traffic issues, car failures, hotel stays, etc. You won't have to take extra time off work and spend days behind the wheel- you'll get to your new home quickly and easily and will have the time and energy to unpack, set up your new home, explore your new area, etc.
Professional car shippers have tens of thousands of miles of driving experience and the right equipment for the job. They've undergone specialized training and obtained their CDL certification, and they know what to do in any situation that can occur on the open road. What's more, all professional auto shipping companies provide adequate insurance, so you can have your peace of mind when leaving your vehicle in their hands.
Shipping your car across country will save you time, the hassle of traffic, and any troubles on the road. Choosing a reliable and trustworthy is the most important step. Choosing Ship A Car Inc. would ensure that the process of auto transport will be worry and stress free. Feel free to contact us at (866) 821-4555 for more information and to receive your free no obligation cross-country vehicle transport cost.