What are the Benefits of Using a Broker When You Need to Ship a Motorcycle?
One of the big advantages of booking your motorcycle shipment through a broker is the knowledge the broker has of the motorcycle transport market.  No preparation for the motorcycle is required. You don't need special handling equipment to load your motorcycle, it is taken care of. Brokers book more motorcycle shipments with uncrated door-to-door shippers than any other type of shipping service.
The options available for shipping are diverse. A broker works with a number of different bike shippers who use various methods to ship a motorcycle. Brokers are required by the US Department of Transportation to verify the motorcycle transport company they refer their customers to are licensed and insured to transport motorcycles within the state as well as across state lines.
What is the difference between Brokers and Carriers?
Brokers are different from carriers because they do not provide the actual transportation service. Instead, they act as a representative on the behalf of motorcycle owners, tapping into their approved carrier network to help provide all of your shipping needs in negotiating the best schedules, routes, and rates. The broker's customer service rep will communicate with you to better understand your needs and budget to match you with appropriate carriers. Once a carrier has been chosen, the broker will prepare your shipment directly with the carrier on your behalf.
Advantages of Motorcycle Shipping Brokers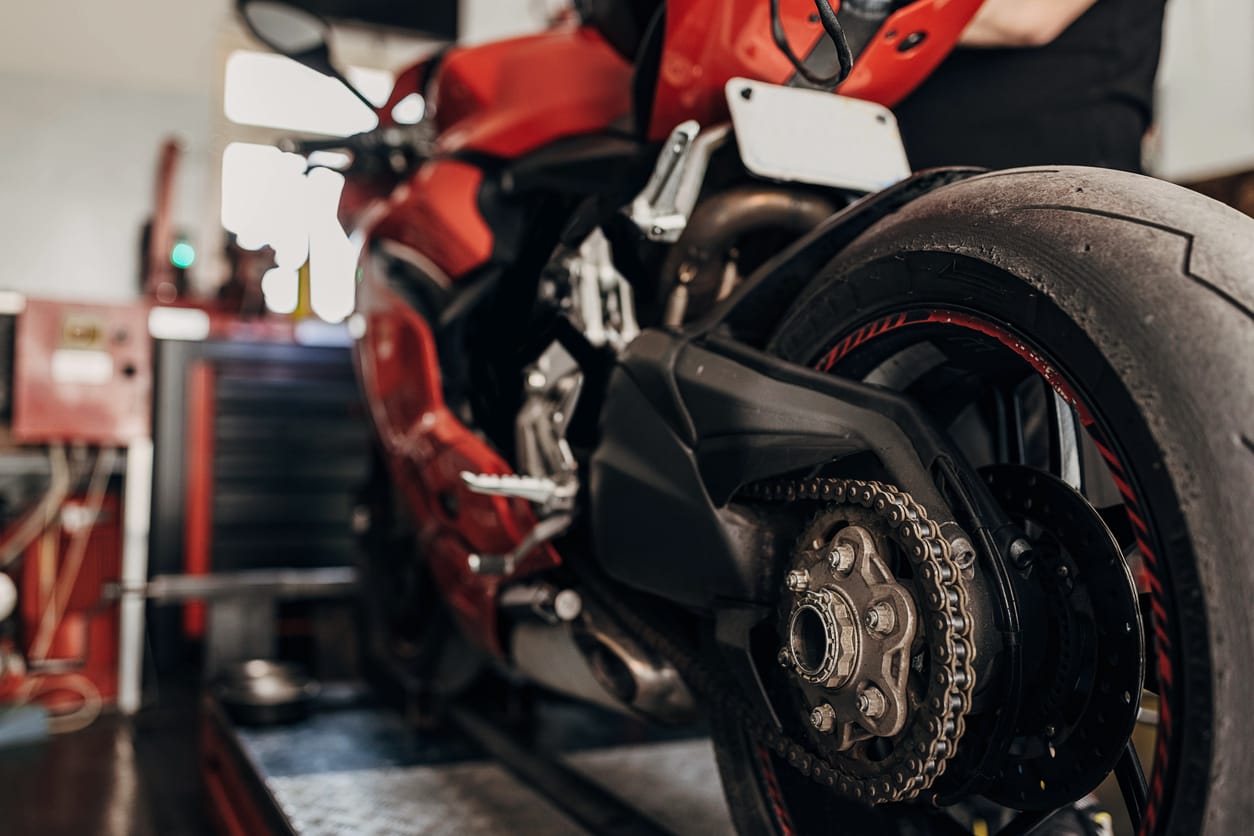 Access
Most brokers have a network of thousands of carriers across the country and can find one near you that best fits all your accommodations such as your timeline, preferences, budget, and any other criteria you set. The broker does the work of contacting and vetting carriers for you.
This means you have more flexibility and you are not tied to certain transportation or routes. Rather than you having to work within a carrier's constraints, brokers find a carrier that fits what you need. Brokers ensure that whether you are working within a certain timeline, require door-to-door delivery, or have a vintage bike with a sidecar. 
Insurance
Understanding different coverage levels can be difficult and overwhelming. Depending on the cargo being shipped, federal law requires all motorcycle transport carriers to carry specific insurance coverage. Since motorcycle transport brokers are well versed in these different insurance types, they can explain your options, share recommendations, and knowing your bike is covered and you won't be responsible for paying hundreds or even thousands of dollars in repairs should an unlikely accident occur in transit can remove many worries throughout the process.
Time
It is incredibly time-consuming finding carriers, contacting them, getting pricing quotes from each, and comparing to determine the best option. Motorcycle brokers take on this responsibility, handling the process from start to finish, leaving this process stress-free for you. They coordinate all the details for you, arrange shipments faster, and verify carriers' reputations and insurance offerings.
Price
If you decide to work with a carrier, you will spend most of your time finding and narrowing down options, then getting quotes to compare pricing. Even after all of that, you can never be sure if you are getting the best value. Because brokers have connections with many carriers, they can get multiple quotes for you from a variety of carriers to ensure the best choice for you.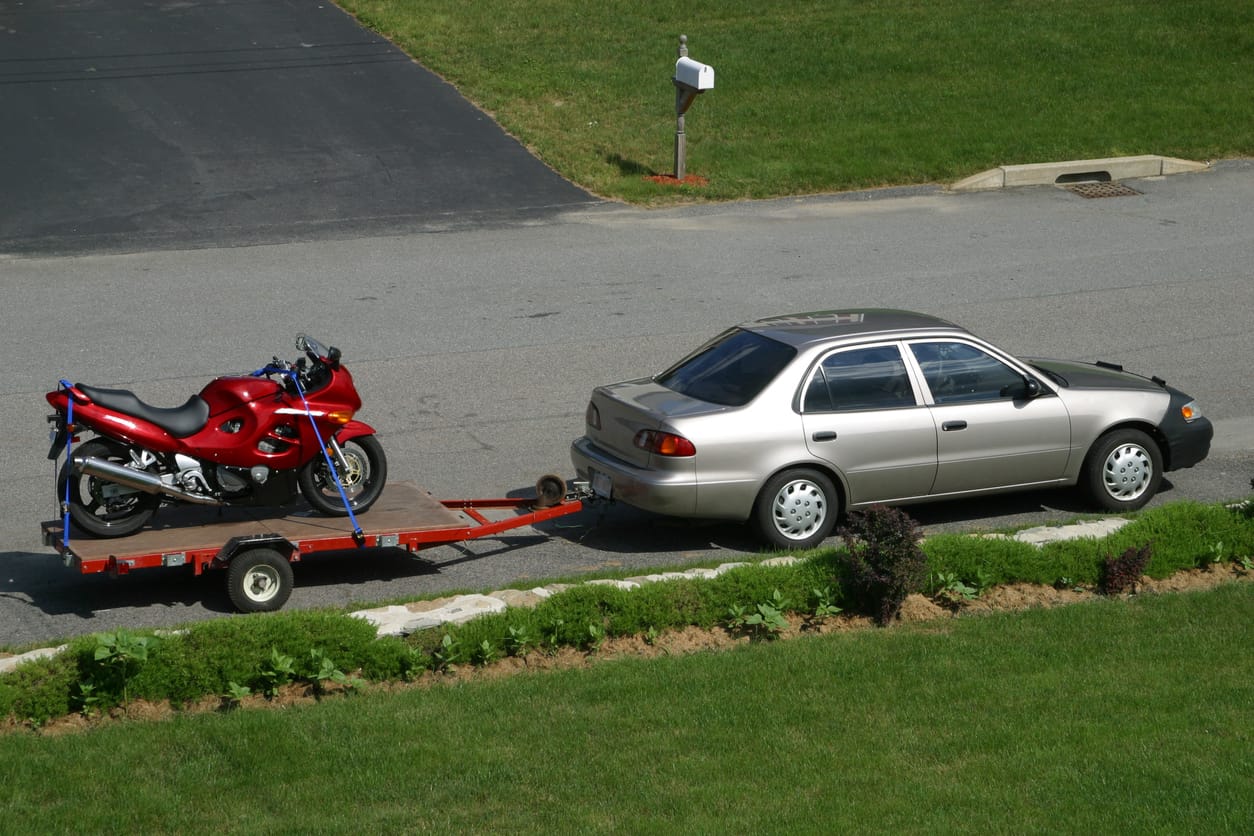 Customer Service
The leading motorcycle transport brokers will put you in touch with a designated representative to work through the details with you. As industry experts, they have the knowledge of the ins and outs of motorcycle shipping, the most important considerations when planning shipments, the pros, and cons of different carriers. They also have better tools for handling emergencies. For example, if a carrier were to have a breakdown or get into an accident, a broker may arrange another carrier quickly to pick up your vehicle and complete the trip much more quickly.
Ship A Car, Inc. is an auto transport broker – that specializes in motorcycle transport services – with a nationwide network of auto transport carriers that we have personally vetted.  The SAC transport team will make sure that they are putting your motorcycle on only the most reliable, affordable, and professional of transport providers that are both licensed and insured as well as have a rating of 95% or better. Ship A Car has earned an "A+" designation from the BBB, as well as an overall average 5-star rating from our customers.
Call us at 866-821-4555 and tell us about your out-of-state or cross-country motorcycle transport needs to receive a free no-obligation quote for your move.