Five Best Benefits of Enclosed Auto Shipping for Premium Vehicles
Shipping your luxury vehicle is a significant undertaking, especially when you want to ensure that your prized possession reaches its destination safely and securely. When transporting your luxury car, there are two primary methods to choose from: open and enclosed auto transport. While open trailers are more common and often less expensive, they expose your vehicle to the elements and potential damage.
On the other hand, enclosed trailers provide a higher level of protection and security for your luxury car, making them the preferred choice for many car enthusiasts. In this article, we'll explore the top 5 reasons to use an enclosed auto transport service like Ship A Car, Inc. to transport your luxury vehicle.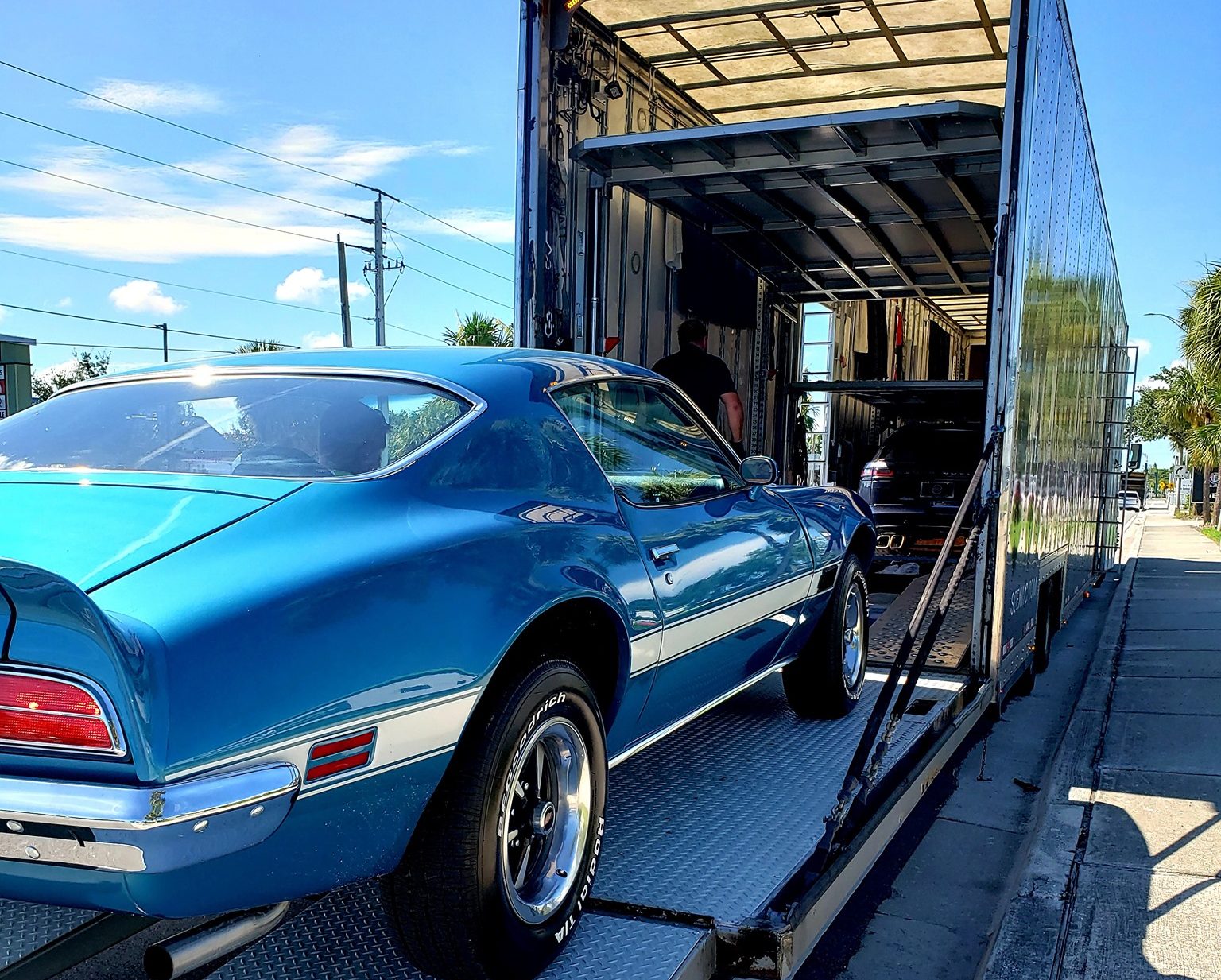 Safeguarding Your Vehicle Against the Elements
A key advantage of utilizing an enclosed trailer to transport your luxury car is its comprehensive protection against adverse weather conditions. Open trailers, while more common and sometimes less expensive, expose your vehicle to various weather-related risks. Rain, snow, hail, and extreme temperatures can damage your car's exterior finish and potentially affect its performance, degrading the driving experience and overall value of your luxury car.
Enclosed trailers, on the other hand, provide a controlled environment that safeguards your vehicle from the elements. Additionally, enclosed trailers can sometimes offer climate-controlled environments, maintaining optimal temperature and humidity levels throughout transport. This particularly benefits luxury vehicles with sensitive components, materials, or specific storage requirements, such as classic or high-performance sports cars.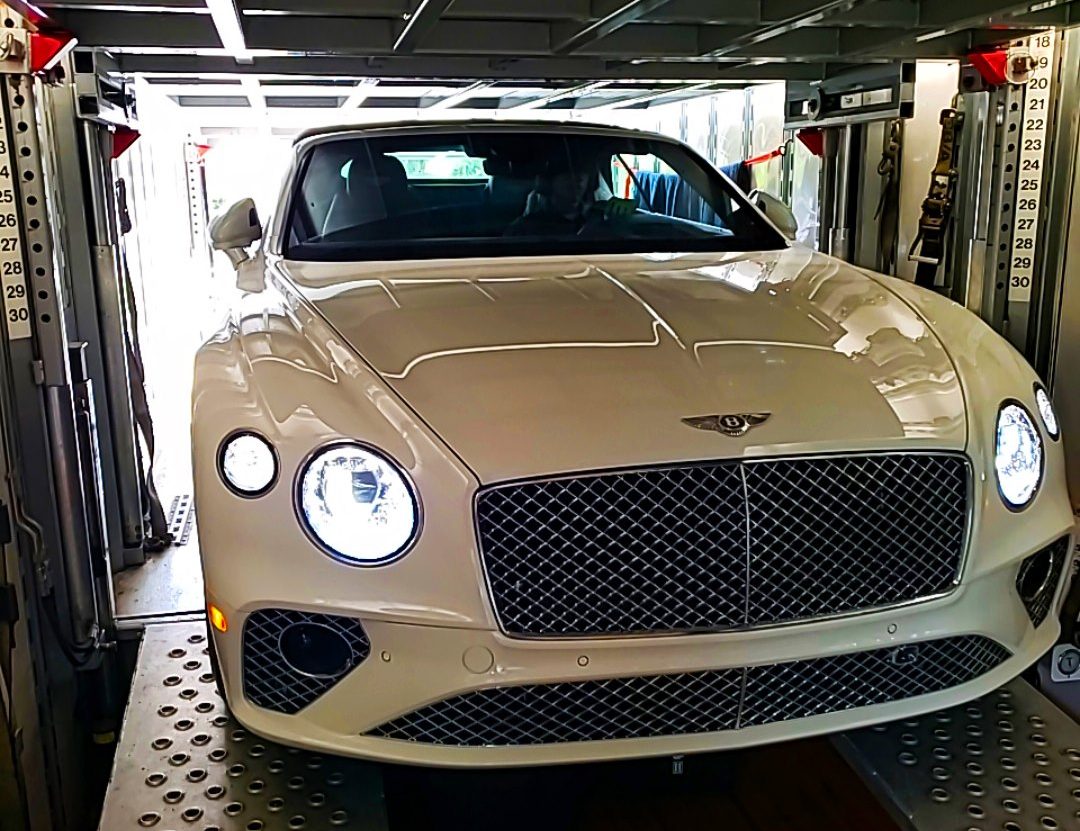 Transport Your Luxury Vehicle with Confidence and Privacy
Luxury vehicles, with their eye-catching designs and prestigious branding, have a natural tendency to draw attention. For those who prefer to maintain their privacy or possess high-profile vehicles, enclosed auto transport delivers an unmatched level of discretion, which open trailers cannot achieve. Keeping your car concealed from public view during transport reduces the risk of attracting unwanted attention, curious onlookers, or even potential thieves.
Enclosed auto transport is particularly advantageous for rare, unique, or high-value vehicles and those with historical or cultural significance. Such cars often require extra care and attention to detail, and keeping them concealed from the public helps maintain their exclusivity and allure.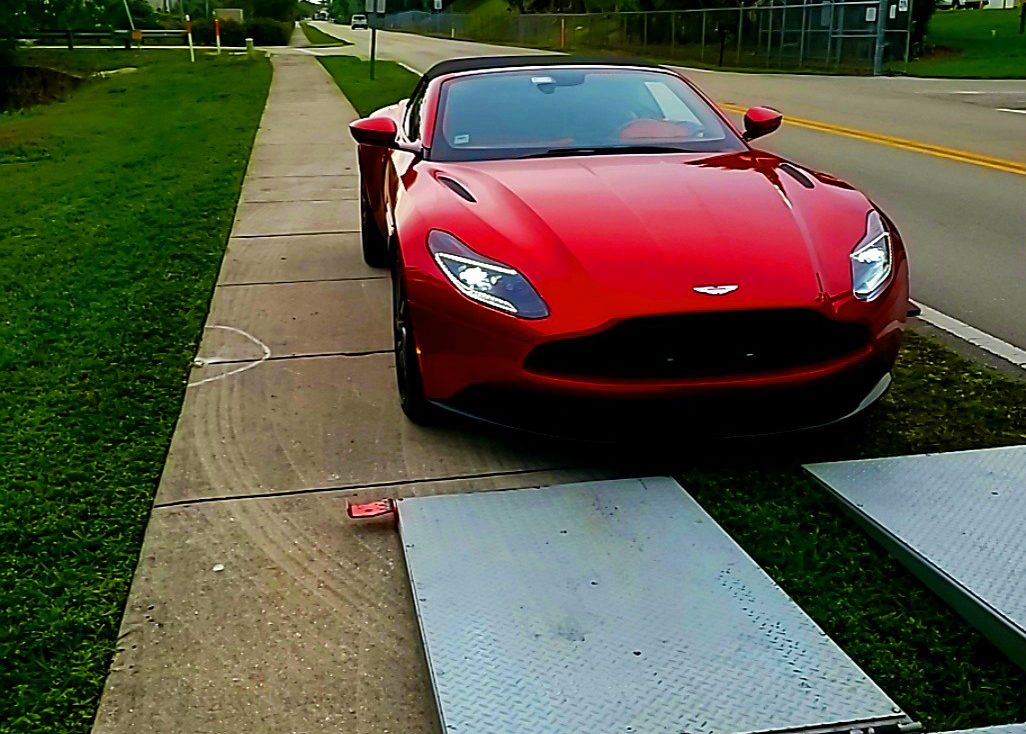 Hassle-Free Door-to-Door Luxury Car Transport
Transporting your luxury car should be a convenient, stress-free experience tailored to your needs and preferences. Many enclosed auto transport companies, including Ship A Car, Inc., offer door-to-door pickup and delivery services to accommodate this. The entire shipping process is streamlined as your vehicle is collected from your chosen location and delivered directly to its destination.
Eliminating the need for you to personally transport your vehicle to a shipping terminal or coordinate multiple pickups and drop-offs, door-to-door service caters to busy individuals, those with limited access to transportation, or anyone who prefers the added convenience and peace of mind provided by a dedicated team of professionals.
Door-to-door service also provides the following:
A personalized touch.
Allowing direct communication with the transport company to discuss specific requirements and preferences, such as timing.
Delivery location.
Special handling instructions for your luxury car.
This attention to detail ensures your vehicle receives the care it deserves, and the shipping process aligns with your expectations.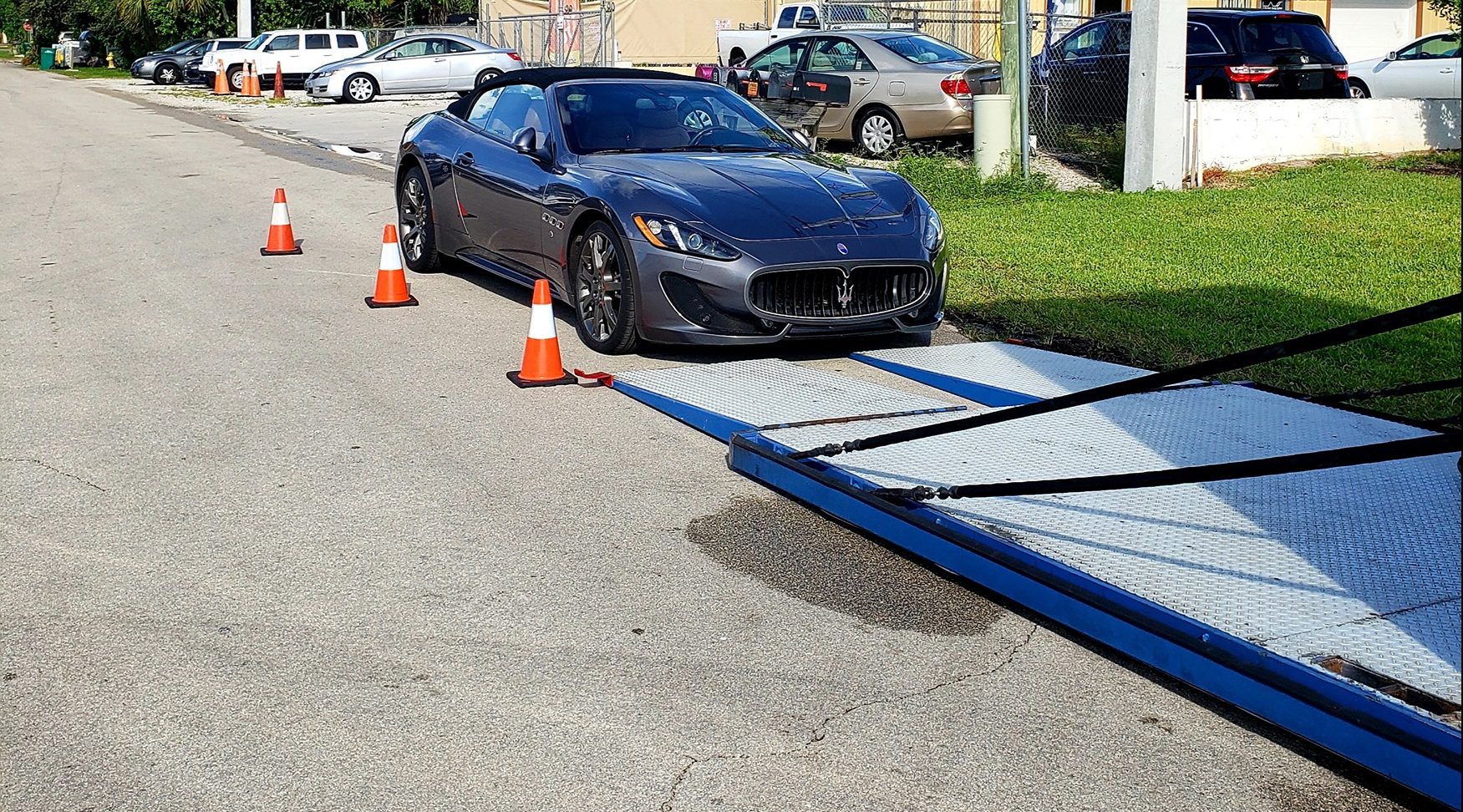 Protect Your Luxury Car from Road Hazards and Debris
An often-overlooked advantage of using an enclosed trailer for transporting your luxury car is its protection against road debris. Vehicles transported on open trailers are left exposed to various hazards, such as rocks, dirt, and other particles that can cause damage to the car's paint or body.
In contrast, enclosed trailers shield your vehicle from these potential hazards, ensuring it arrives at its destination in flawless condition. This level of protection is especially crucial for luxury cars featuring expensive paint jobs or delicate bodywork, as these can be easily damaged during transport.
Enclosed trailers protect your vehicle from large debris and prevent the accumulation of dust, grime, and pollutants that can settle on the car's surface during transit. This helps maintain the vehicle's appearance and reduces the need for extensive cleaning or detailing upon arrival.
Additionally, enclosed trailers often include specialized equipment or features, such as padded interiors or soft tie-downs, designed to protect your luxury car during transport further. These features minimize the risk of scratches, dents, or other damage caused by the vehicle shifting or coming into contact with the trailer during transit.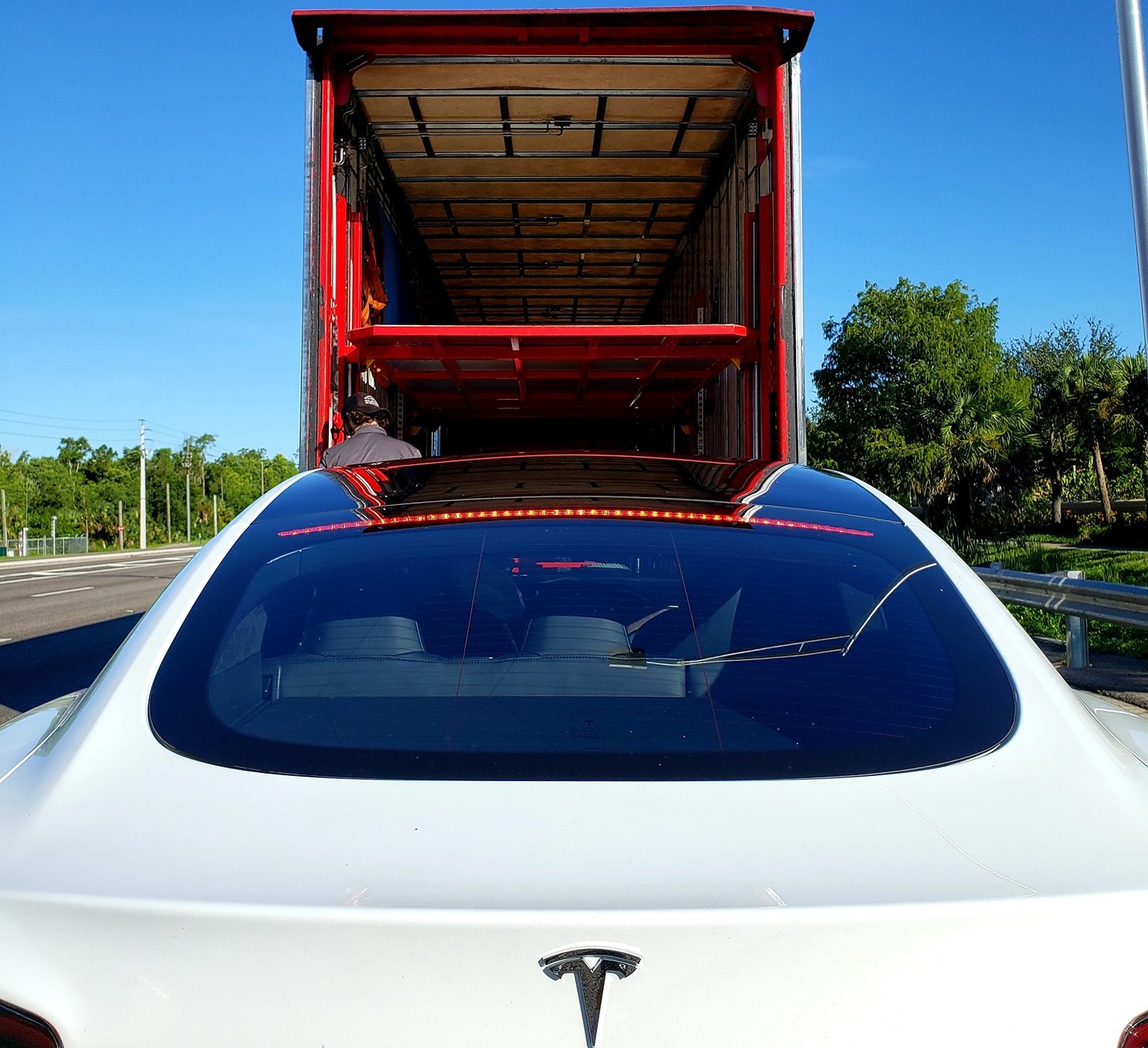 Ensuring the Security of Your Luxury Car During Transit
Shipping luxury vehicles demands a focus on security. Enclosed auto transport meets this need by providing an additional layer of protection. By keeping your car concealed and safe from potential thieves or vandals, enclosed transport offers superior security compared to open trailers.
Experienced enclosed transport companies often specialize in handling luxury vehicles. They are well-versed in the unique security measures required to safeguard your car during transit. They employ various strategies and equipment to ensure the utmost protection, such as surveillance systems, vehicle tracking, and secure tie-down methods. This expertise helps prevent any incidents or damage to your car throughout the shipping process.
The peace of mind provided by knowing your high-value luxury vehicle is in the care of skilled professionals is invaluable. Trusting an enclosed transport company with a track record of success in transporting luxury cars ensures your vehicle's safety and minimizes potential risks.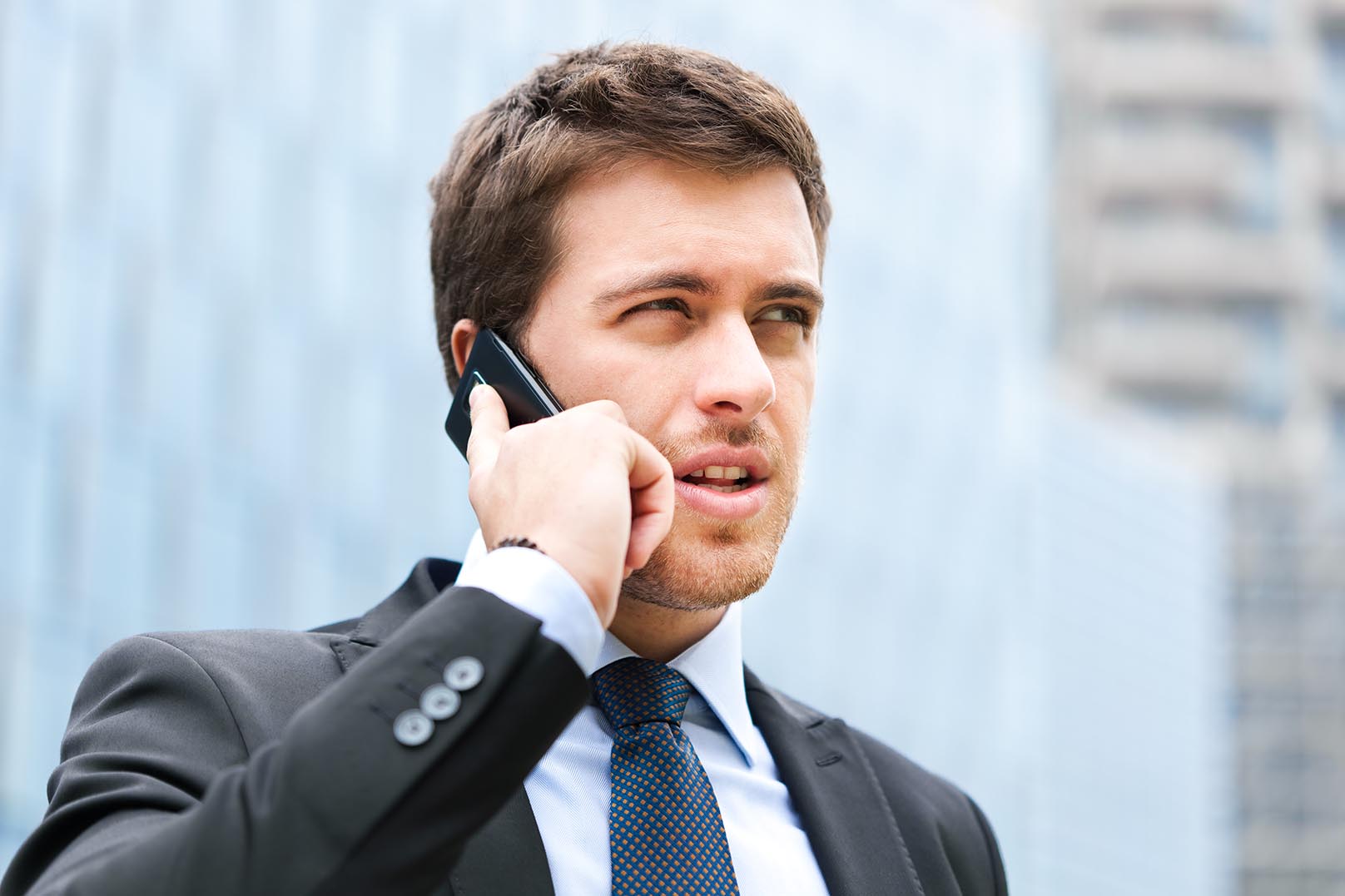 Ready to Schedule Your Next Luxury Car Transport? Contact Ship A Car, Inc. Today!
Choosing an enclosed auto transport service like Ship A Car, Inc. for your luxury vehicle is smart and prioritizes safety and security. With protection from weather elements, increased privacy, door-to-door service, reduced risk of road debris damage, and enhanced security; you can confidently trust that your prized possession will be well protected throughout its journey. Don't leave anything to chance when it comes to the care and transportation of your luxury car.
Act now and secure your luxury vehicle's safe journey by choosing Ship A Car, Inc., the industry leader in professional, reliable, and secure enclosed auto transport services. Our team of experts is committed to providing you with exceptional care and unparalleled peace of mind, ensuring your prized possession arrives in pristine condition at its destination. Contact Ship A Car, Inc. today and discover the superior service and protection your vehicle deserves.