Unveiling the U.S.A.'s Premier Car Dealerships
Introduction: Navigating the Powerhouses of U.S. Auto Retail
The American auto industry is a living example of the country's passion for automobiles. There is a complex and extensive network of producers, distributors, and retailers, but only a small number of dealerships control it. The top ten auto retailers last year displayed their dominance by selling a staggering 1,231,944 cars. This remarkable figure demonstrated the enormous influence and scope of these industry titans by accounting for a staggering 36.4% of the top 150's total sales.
Consumers' journeys to buy vehicles are not always easy sailing, though. Many people are constantly looking for ways to get the most value for their hard-earned money as a result of the rising price of cars. This pursuit frequently brings them to the biggest dealerships, which are renowned for their sizable inventories and aggressive pricing. These industry leaders constantly innovate because they are tuned in to market dynamics and customer preferences. They employ a variety of tactics to make sure they continue to be the top choice for American car buyers, whether it be through exclusive deals, cutting-edge showrooms, or top-notch after-sales service.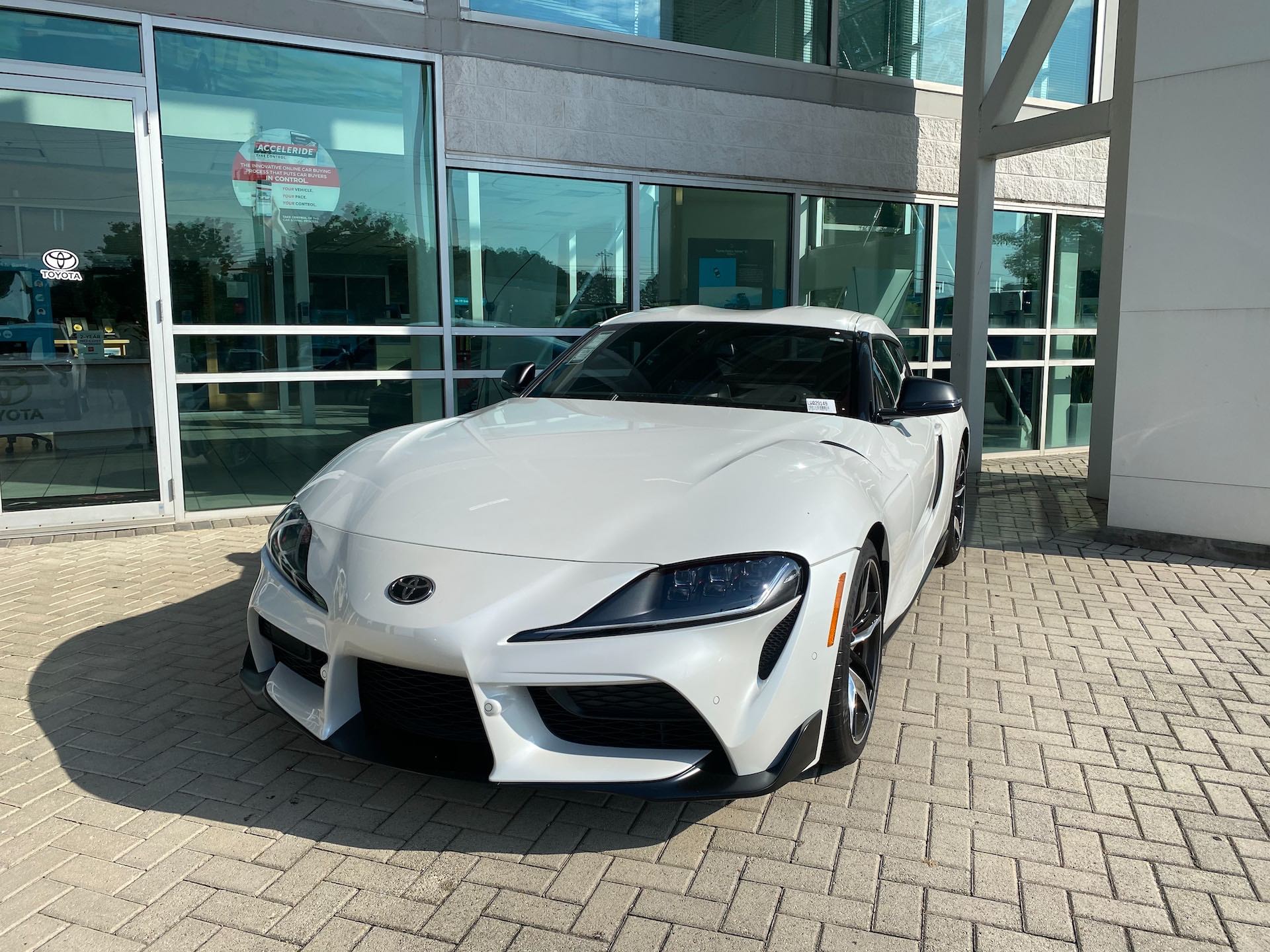 1. CarMax: The Powerhouse of Used Vehicles
CarMax dominates the vast landscape of the American automotive retail sector and casts a sizable shadow. As the top used car retailer in the country, CarMax has not only established standards for service and sales, but it has also shown an amazing capacity for growth and adaptability in the face of unimaginable obstacles.
A Legacy of Excellence: It's no coincidence that CarMax is known as the leader in the used car market. Millions of people have come to trust them because of their dedication to quality and customer satisfaction. CarMax's tenacity was evident even as the world struggled to cope with the COVID-19 pandemic's uncertainties. While many companies were having trouble surviving, CarMax was able to sell an astounding 750,000 used cars in one year. This number demonstrates not only their business acumen but also the faith that customers have in the brand.
A Storied Past: Every colossus has a backstory, and the origins of CarMax can be traced to Richmond, Virginia. Circuit City's original innovative idea has evolved into a widespread phenomenon. The original concept was straightforward but revolutionary: offer customers a huge selection of used cars in a hassle-free setting. Customers who bought cars connected with this vision, resulting in quick growth and expansion. Today, CarMax has 220 locations across the nation, employing over 25,000 staff members who are committed to upholding the company's core values and pursuit of excellence. Their growth from a single retail location to a major force on the national stage is a testament to their creative thinking and unwavering commitment to client satisfaction.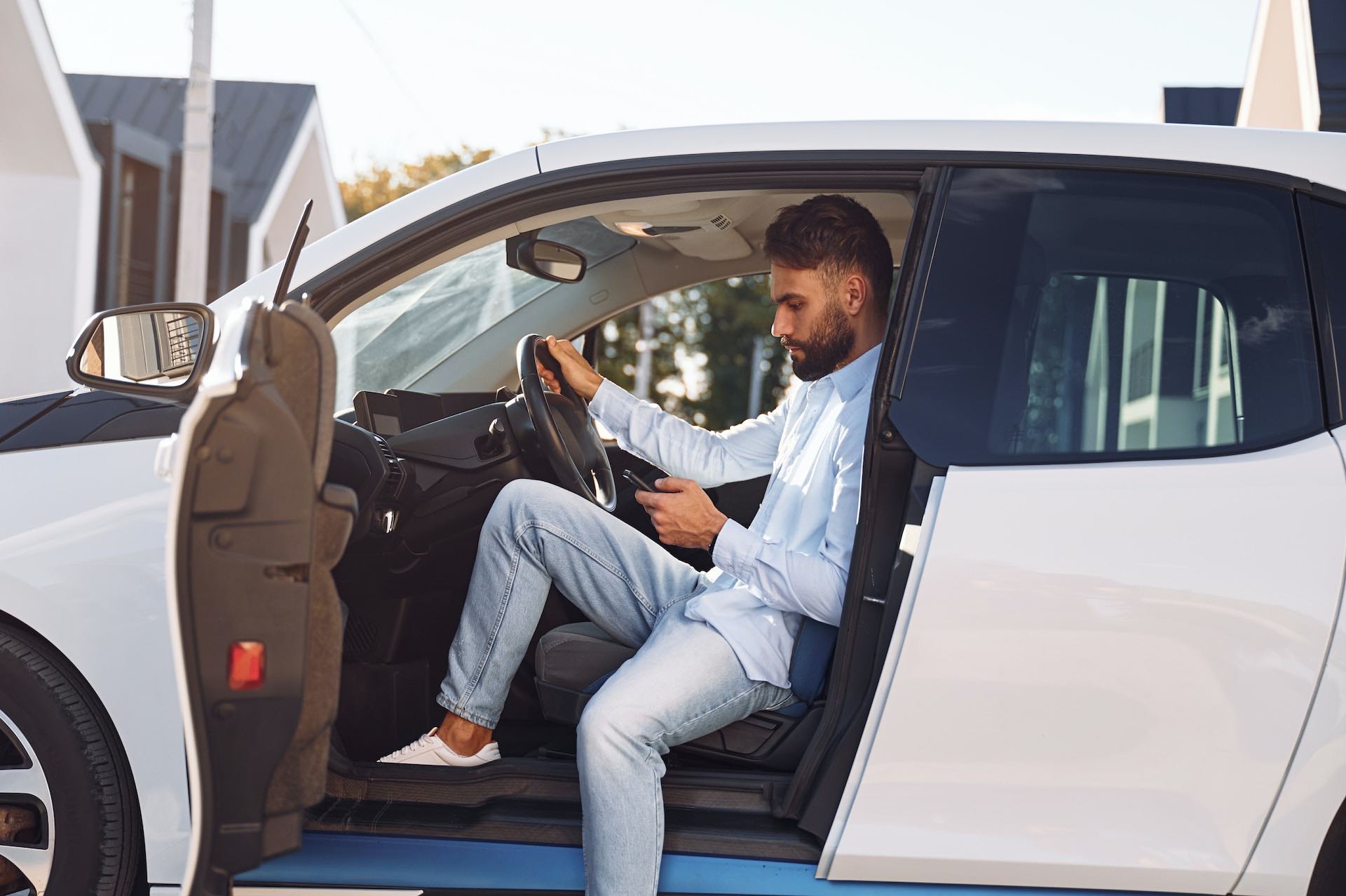 2. Keeping the Legacy of Penske Automotive Group Moving
Few names have withstood the test of time as steadfastly as Penske Automotive Group in the constantly changing landscape of the automotive industry. With a rich history spanning more than 50 years, Penske has not only seen the industry undergo many changes, but has also been instrumental in determining its course. One of the top auto retailers in the United States of America is a result of their dedication to excellence and flexibility.
Decades of Dominance: Since the start of Penske's journey more than 52 years ago, they have been a shining example of dependability and innovation in the auto retail industry. Their longevity is evidence of their capacity to adjust to market changes, accept technological advancements, and reliably satisfy the constantly shifting needs of their clientele. As one of the pioneers in this field, Penske has left a lasting imprint on the development of the American automobile.
Recognition and Growth: Penske's commitment to quality has not gone unnoticed. Their extensive fleet and impressive sales numbers have caught the attention of both publications and industry experts. It takes a lot to be named one of Fortune Magazine's World's Most Admired Companies. This recognition is a testament to their unwavering dedication to quality, client satisfaction, and their innovative business practices. Penske remains a benchmark for others in the industry, setting standards that many aspire to meet as they develop and grow.
3. The Rising Star: Lithia Motors
Some names stand out more than others in the vast automotive retail landscape of the United States. Among them, Lithia Motors has distinguished itself and has become a strong competitor in the battle for the top spot. Lithia Motors is a prime example of the American dream in the automotive industry thanks to its extensive network and history of modest beginnings.
Expansive Reach: Lithia Motors is a force to be reckoned with in the auto retail industry, not just another name. One of the largest dealership networks in the nation, it operates a staggering 267 stores and is present in 24 states. Although CarMax and Penske may be the names that are better known, Lithia's quick growth and reliable performance have established it as a serious rival to these market leaders.
From Humble Beginnings: Every colossus has a beginning, and Lithia Motors' story started in the picturesque state of Oregon. What was initially a modest endeavor has now become a stock market success tale. The company's stock has grown from a meager $11 to a commendable value of over $300, as witnessed by investors and market observers. This company's impressive growth trajectory demonstrates not only its business acumen but also its capacity to innovate, adapt, and satisfy the changing needs of the automotive market.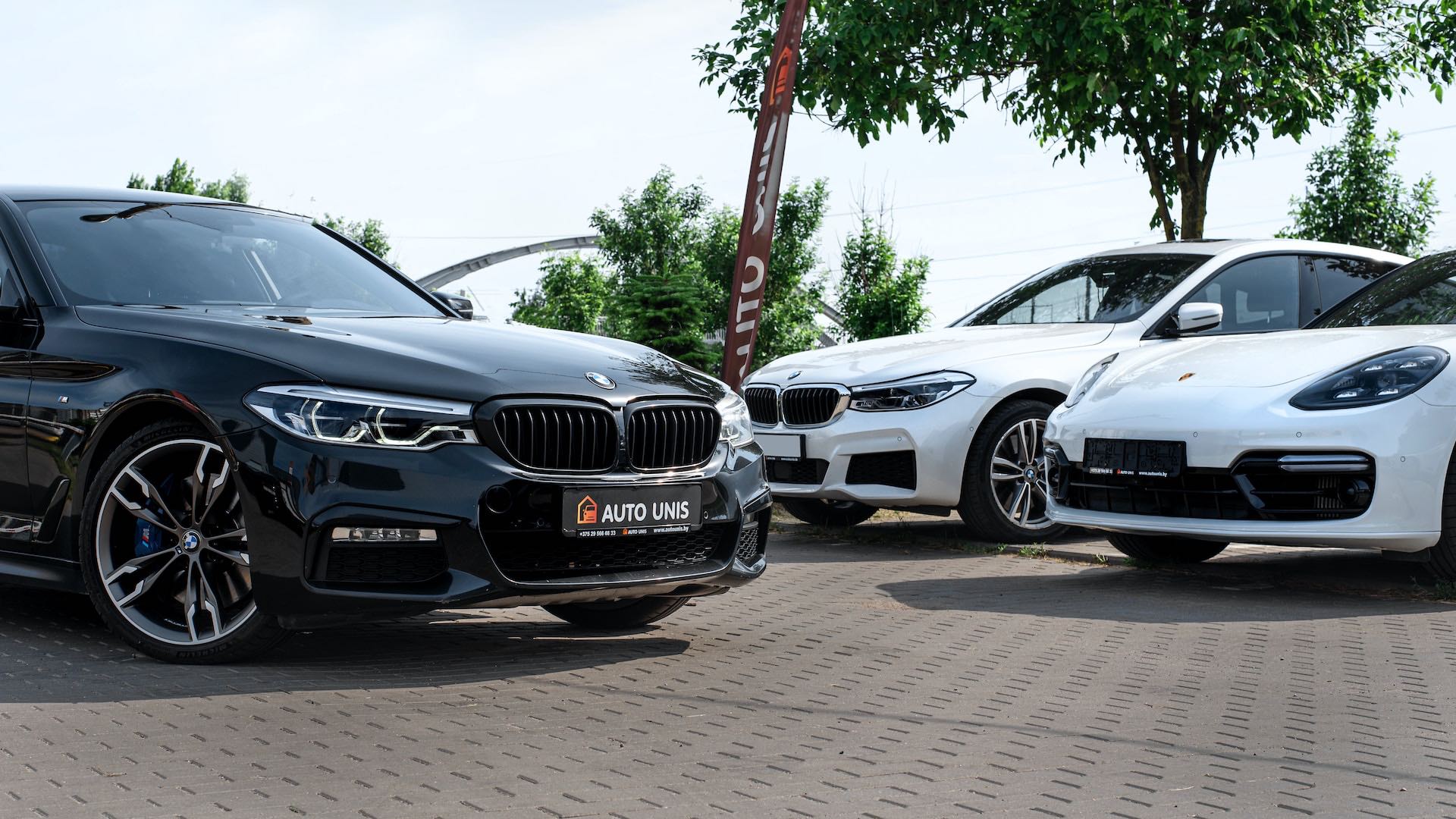 4. AutoNation: Setting Milestones
AutoNation is without a doubt one of those names that resonate more strongly than others in the vast landscape of the American automotive industry. AutoNation has established milestones and redefined the standards for the auto retail industry thanks to its long history. Their extensive presence and capacity to respond to market challenges highlight their dedication to quality and client satisfaction.
A Nationwide Presence: The history of AutoNation in the auto industry is nothing short of amazing. They have established themselves as a dependable brand for countless American car buyers thanks to their extensive network of 300 locations across the nation. Their success in selling over 13 million cars is a result of their unwavering commitment to quality and their acute awareness of the market's pulse. Each of their locations is more than just a dealership; it's a place where innovation and customer needs converge to make sure that every customer leaves happy.
Meeting Challenges Head-On: Numerous dealerships have recently faced a curveball due to recent supply chain problems, which are nothing new for the automotive industry. However, AutoNation was able to seize these chances thanks to their dexterity and foresight. The demand for used cars has increased as a result of a global computer chip shortage that is affecting the production of new cars. Early on, AutoNation strategically shifted its attention from the new car market to the used car market. In addition to assisting them in navigating these challenging times, their proactive approach has established them as a top choice for many customers looking for high-quality pre-owned cars.
5. Speeding Ahead, Sonic Automotive
Sonic Automotive has carved a niche for itself in the competitive, fast-paced automotive retail industry. This powerhouse has consistently shown its dedication to excellence and customer satisfaction through a wide range of offerings and a keen eye for innovation. It becomes clear why Sonic Automotive is a name that has strong industry resonance as we delve deeper into their operations and strategies.
A Range of Brands and Diverse Offerings: Sonic Automotive is a name synonymous with variety and quality in the automotive retail industry, not just another name. With a whopping 25 car brands represented, Sonic makes sure that potential customers have an abundance of options. They are accessible to a large portion of the American population thanks to their presence across 111 dealerships and multiple states. Due to their vast network and dedication to quality, they are able to provide customers with a wide selection of vehicles that suit a variety of tastes and price ranges.
Innovative Projects: EchoPark Automotive's Competitive Advantage: Through its subsidiary, EchoPark Automotive, Sonic Automotive has demonstrated its strength in a market where innovation is essential to remaining competitive. This business specializes in the sale of pre-owned cars that are 1 to 4 years old, filling a market need for customers looking to purchase relatively new cars at a discount. However, EchoPark's emphasis on customer satisfaction and quality control is what really sets it apart. To make sure every vehicle satisfies the high standards of the brand, it goes through thorough inspections. EchoPark Automotive has established itself as a dependable brand for people looking for value without settling on quality by providing nearly-new vehicles that promise dependability and performance.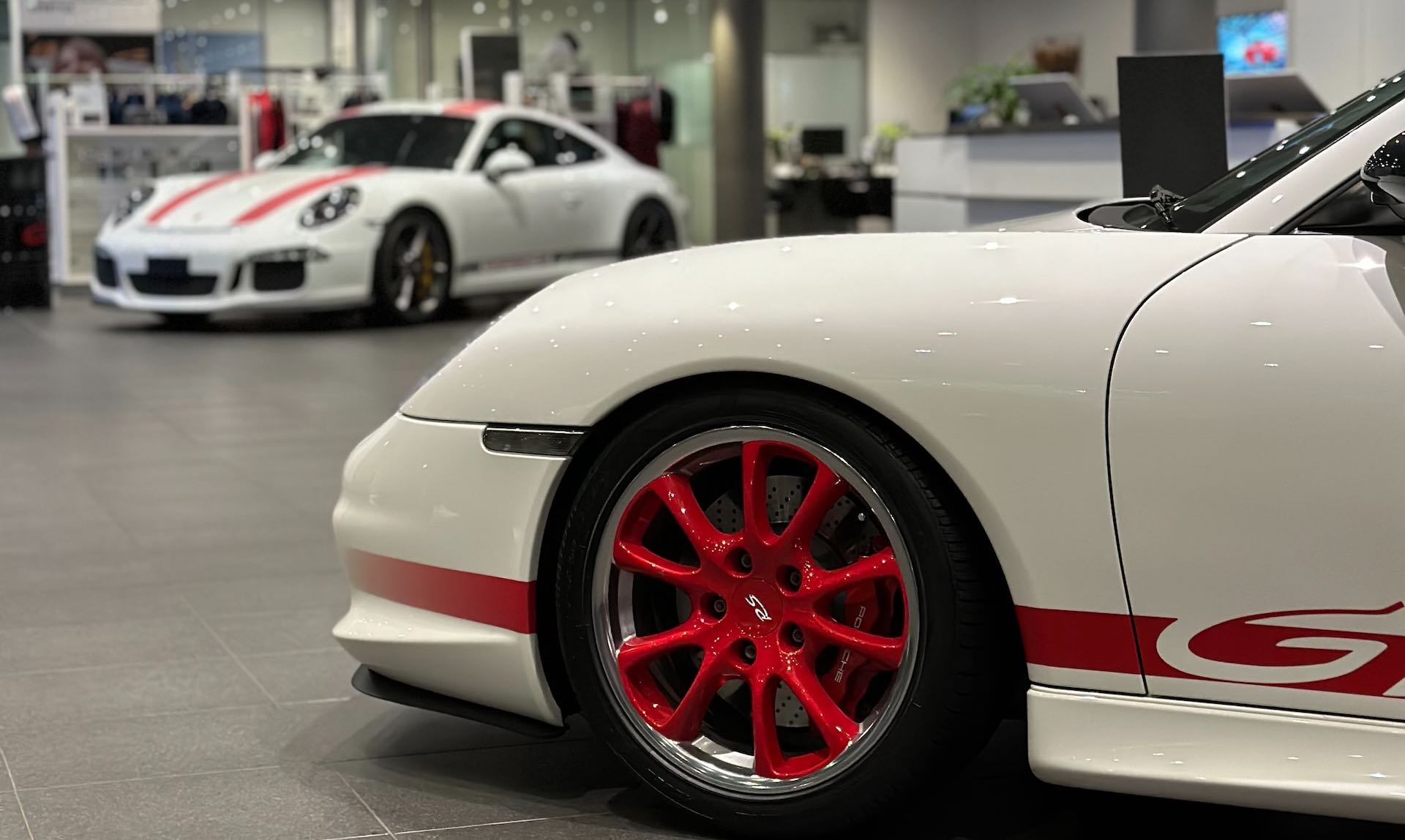 6. Group 1 Automotive: A World Rival
Group 1 Automotive stands out in the vast automotive market as a major player on a global scale as well as in the United States. Group 1 has carved out a niche for itself with its strategic moves and unrelenting drive for expansion, receiving recognition on esteemed platforms like the International Fortune 500. They are a major player in the auto retail industry thanks to their extensive global presence and astute business decisions.
A Truly International Footprint: The influence of Group 1 Automotive extends beyond the borders of the United States. Their influence extends across continents, touching down in Brazil's vibrant landscapes and the United Kingdom's vibrant markets. Being acknowledged by the International Fortune 500 is more than just a compliment; it's evidence of their influence across markets and their global reach. They can access a variety of consumer bases thanks to their global standing, comprehend a variety of market dynamics, and cater their offerings to a range of demographics.
Understanding Strategic Acquisitions: Being competitive in the dynamic world of automotive retail frequently calls for more than just organic growth. Group 1 is aware of this, as shown by their tactical acquisitions. The purchase of Prime Automotive Group was one of their recent moves that caught the most attention. This was a significant expansion, bringing 27 more dealerships under the Group 1 brand, not just a simple addition to their portfolio. Such purchases not only strengthen their market position but also give them a wider range of brands and services to offer to their steadily expanding customer base. With these strategic moves, Group 1 makes sure they'll always be at the top of the automotive retail market, prepared to meet the various demands of car buyers and enthusiasts.
7. From Challenges to Success: Hendrick Automotive Group
Few tales are as compelling as that of the Hendrick Automotive Group in the vast landscape of the American automotive industry. Hendrick's story, from its humble beginnings in South Carolina to its current position as a dominant force in the auto retail industry, is a testament to tenacity, creativity, and inspirational leadership. This section delves deeper into the turning points that have shaped the trajectory of this automotive behemoth.
The Rise of a Giant in the Success Saga: Hendrick's journey is nothing short of inspirational, from buying a struggling franchise in South Carolina to becoming the #1 volume Chevrolet franchise. The Hendrick Automotive Group encountered its fair share of difficulties in its early years. The first business deal involved buying a struggling franchise in South Carolina. The leadership at Hendrick saw potential where others might have seen insurmountable challenges. The business turned this once-struggling franchise into the #1 volume Chevrolet franchise by combining strategic decisions, customer-centric approaches, and a relentless pursuit of excellence. This incredible turnaround wasn't just a one-off accomplishment; it also set the standard for Hendrick's future endeavors and made them a major player in the automotive industry.
Embracing the Future with Digital Evolution: The digital revolution has had a significant impact on many industries, including the automotive one. Hendrick Automotive Group made a bold move in 2007 after realizing the potential of online platforms and the evolving dynamics of auto sales. In order to stay at the forefront of the industry's digital transformation, they introduced an online platform. This decision was made in order to anticipate the needs of contemporary consumers, not just to remain current. Hendrick increased its customer base and strengthened its standing as an innovator in the industry by offering a seamless online experience.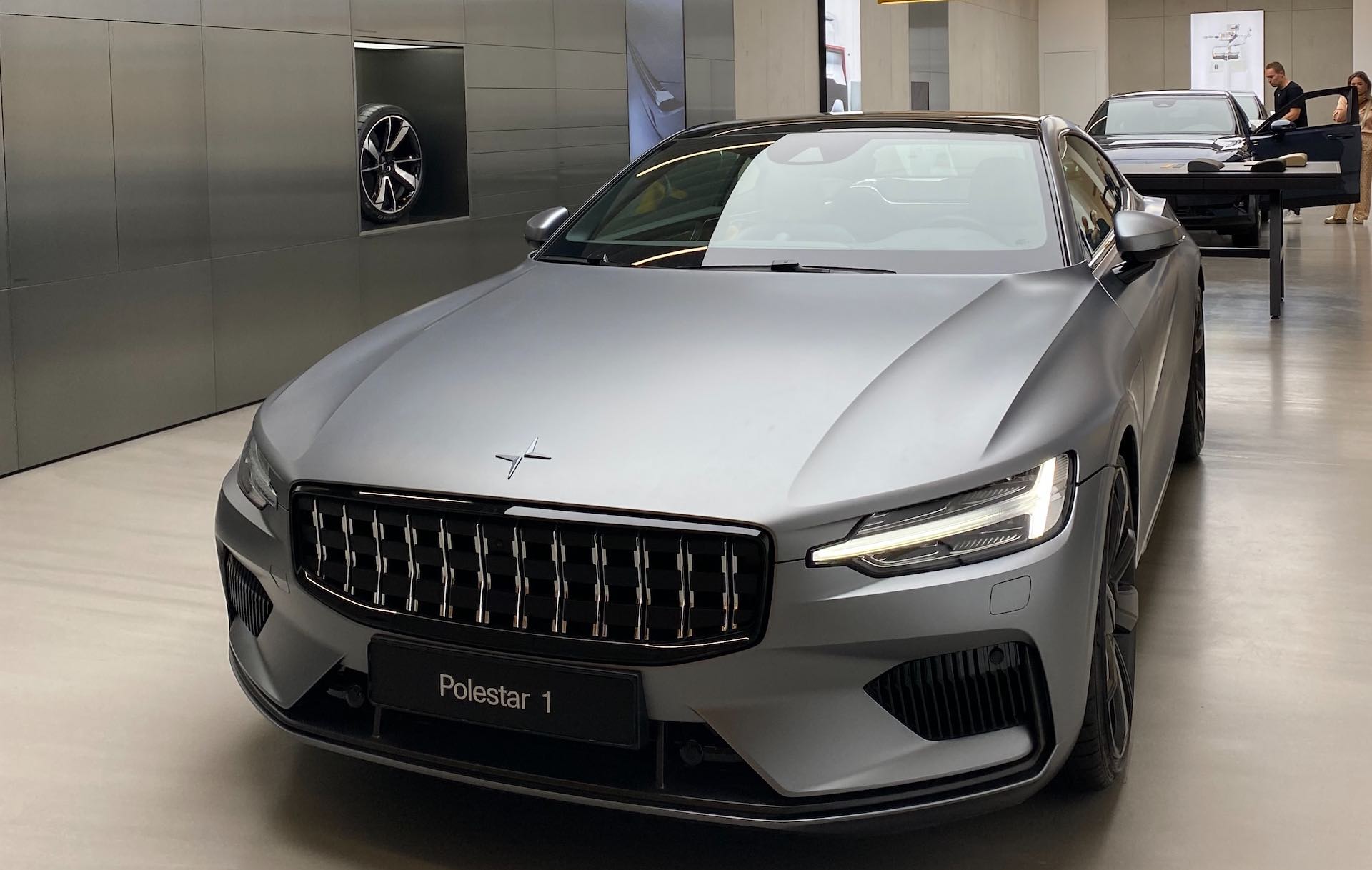 8. A Symphony of Brands: Asbury Automotive Inc.
Asbury Automotive Inc. stands out in the vast U.S. automotive market as a well-balanced collection of various brands that expresses a dedication to excellence and adaptability. Asbury has carved out a niche for itself with a strong portfolio and a track record of strategic growth, appealing to both car enthusiasts and regular consumers.
Wide Range of Assets: The impressive portfolio of Asbury is evidence of its strategic foresight and adaptability. With 148 dealerships and 198 franchises, the company gives its customers many options. This vast network is made up of 31 different brands, ranging from the dependable American classics to the elegant European designs and the ground-breaking Asian automobiles. Because of its diversity, Asbury is able to satisfy a wide range of customer preferences, making it a popular destination for many car buyers.
Quick Expansion: Asbury's journey started in the thriving metropolis of Atlanta, a wise starting point that gave the business plenty of chances to enter a developing market. However, the company's goals extended beyond Georgia's borders. Asbury started a rapid expansion drive with the intention of reaching a larger audience and establishing a national presence. As a result of this strategy, the business expanded into several states, adapting each time to the local market while holding true to its core principles and brand promise. Asbury has maintained its success in the cutthroat automotive retail environment in large part due to its adaptability and forward-thinking philosophy.
9. The Buffet Touch at Berkshire Hathaway Automotive
Berkshire Hathaway Automotive is a testament to strategic acquisitions and international acclaim in the vast automotive industry landscape. This automotive juggernaut has made decisions under the legendary Warren Buffet that have not only strengthened its position in the auto retail industry but have also demonstrated its global prowess. A closer look at their journey reveals a series of thoughtful choices and a plan for long-term development.
An Important Purchase: A turning point for Berkshire Hathaway Automotive occurred in 2015. They made the Van Tuyl Group acquisition, which had an impact on the auto retail sector. It wasn't just about adding numbers to their portfolio when they made this acquisition, estimated to be worth $2.3 billion. The strategic choice to incorporate the Van Tuyl Group's advantages—including its extensive dealership network and customer-focused philosophy—into Berkshire Hathaway's overarching goals. This action strengthened their dedication to giving their clients unmatched service and value.
Worldwide Recognition: It takes a lot to be a part of Berkshire Hathaway. This conglomerate is the eighth-largest public company in the world and is run by investment guru Warren Buffet. This widespread acclaim is due to the company's values, guiding principles, and business savvy, not just its size. This means utilizing the conglomerate's extensive resources, knowledge, and strategic vision for Berkshire Hathaway Automotive in order to promote growth, innovation, and client satisfaction in the automotive retail sector. Their affiliation with such a well-known organization on a global scale further solidifies their standing as a reliable and influential player in the market.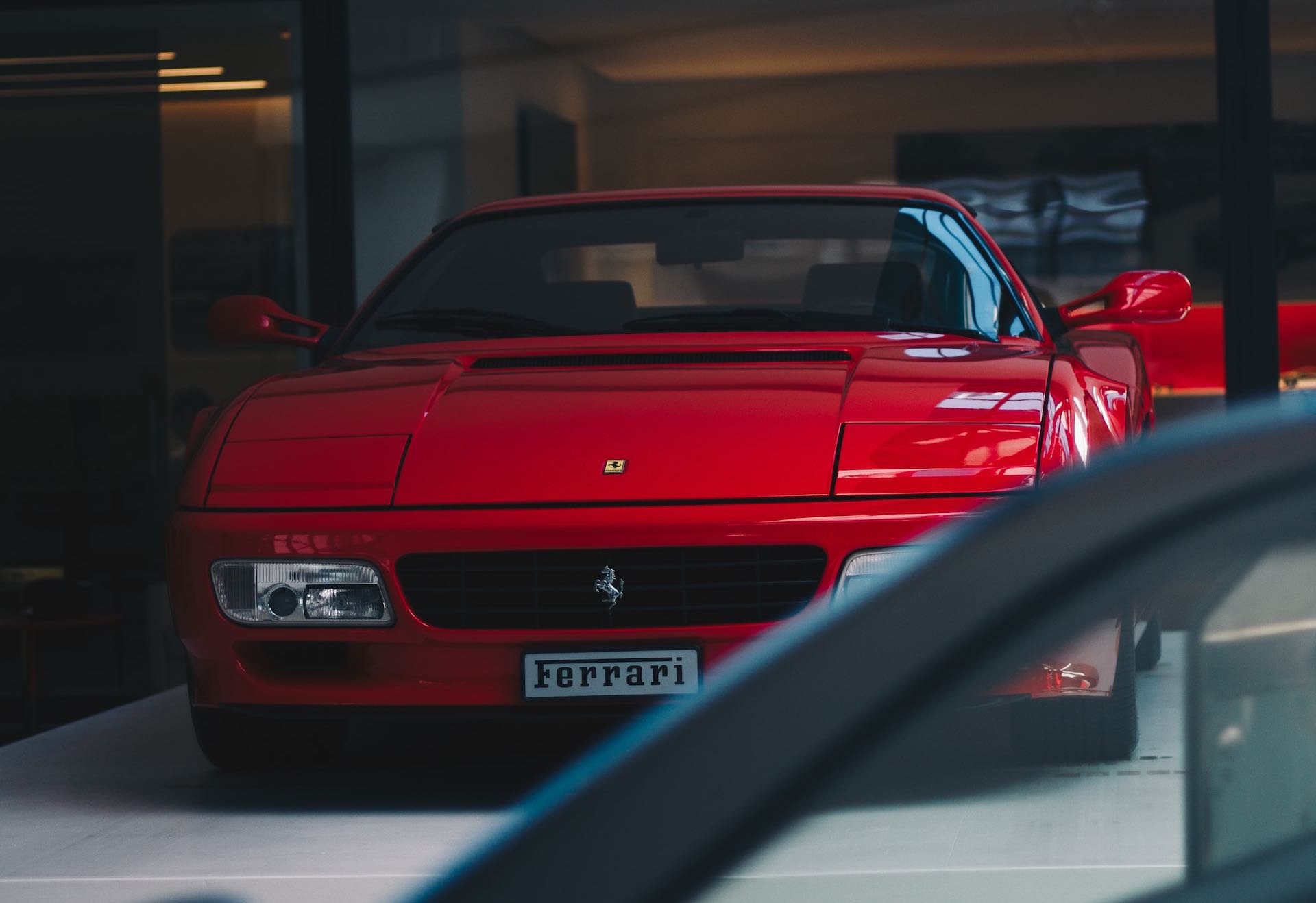 10. Carvana: Transforming the Auto Industry
Carvana stands out as a game-changer in the automotive retail landscape in today's digital age, where innovation and convenience are crucial. Carvana redefined the customer experience by seamlessly integrating technology into the conventional car-buying process, and it has also established a new standard for the sector. They have established themselves as a trailblazer in the field of online auto retail thanks to their distinctive strategy and unwavering dedication to innovation.
A Digital Pioneer: Carvana's innovative online-only platform is responsible for the company's rise to prominence. Carvana provides a straightforward and transparent car-buying experience by doing away with the need for physical showrooms and salespeople. From the comfort of their homes, customers can peruse a sizable inventory, base their choices on thorough car histories, and even secure financing. This "digital first" philosophy has found favor with a new generation of car buyers who place a premium on efficiency and convenience.
Technological Advancements: Carvana's dedication to innovation is clear from their distinctive offerings. Their inventiveness is demonstrated by the multi-story car vending machine that they have patented. Customers can pick up their purchased vehicles in an original and memorable way thanks to these vending machines, which have become iconic in some cities. However, innovation does not end there. Carvana gives customers immersive views of potential purchases using cutting-edge 3D computer vision techniques, machine learning, and augmented reality. Customers are guaranteed to have a thorough understanding of the vehicle they're interested in thanks to this level of detail, which was previously unheard of in the industry. This further improves their purchasing experience.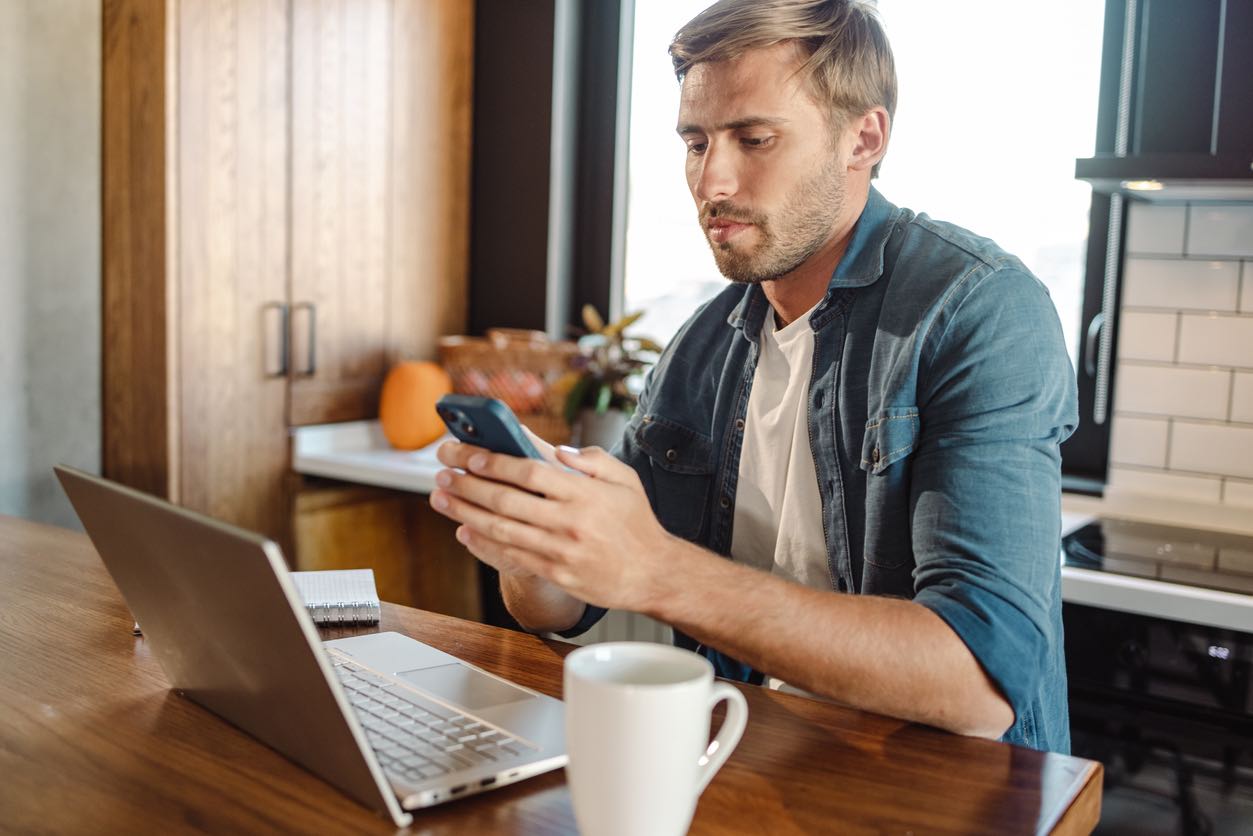 Navigating the Future: Concluding Insights & the Excellence of Ship A Car, Inc.
The automotive retail environment in the United States is constantly changing, characterized by ferocious competition and ongoing innovation. The ten industry titans we examined have demonstrated an unwavering dedication to excellence, flexibility in responding to market changes, and an unquenchable thirst for expansion. Consumers can anticipate even more refined shopping experiences, better offers, and cutting-edge vehicles as they continue to influence the direction of the industry.
The journey does not end with the purchase of the ideal car, though. Enter Ship A Car, Inc., your dependable resource for all of your car shipping requirements. SAC will help you move to or from the continental US, Hawaii, Alaska, Puerto Rico, or the US Virgin Islands, whether you're moving across state lines or have just bought a new car from a dealership. Their wide range of services covers every conceivable shipping need, ensuring that your car is handled with the utmost care and delivered in the best possible state.
Why then would you accept anything less than the best? It makes sense to leave the transportation of your dream car in the hands of the professionals after making the investment. You don't just choose a shipping broker when you work with Ship A Car; you choose assurance, dependability, and a smooth process. They are an obvious choice due to their extensive network, unmatched expertise, and unwavering dedication to customer satisfaction. Therefore, as you set out on your next automotive adventure, let Ship A Car, Inc. handle the trip to make sure your car arrives without a hitch, on time, and safely.
FAQs
Q1: Which dealership has the most extensive reach in the U.S.A.?
Answer: CarMax, with its 220 stores, is the nation's largest and most profitable retailer of used cars.
Q2: How are dealerships adapting to the recent supply chain issues?
Answer: Many dealerships, like AutoNation, are focusing more on used vehicles due to increased demand stemming from supply chain challenges.