A Call to Awareness in the Trucking Industry
Often praised as the backbone of the American economy, the trucking industry is today navigating a dangerous environment tainted by the pervasiveness of deceptive lease-purchase agreements. These agreements, which are wrapped in alluring claims, often trap gullible truck drivers, especially those who are new to the business or have unstable finances. They are frequently blindsided by the unpleasant realities buried in the tiny print of these contracts by the appeal of owning their truck. This dark side of the trucking industry affects not just individual drivers but also the industry as a whole, affecting wages, job security, and the state of the transportation economy as a whole.
The seriousness of this problem cannot be overstated. Predatory lease-purchase arrangements are a systemic issue that endangers the integrity of the trucking industry rather than being individual events. These contracts frequently have complicated clauses and additional costs, which trap drivers in a financial maze from which it is expensive and difficult to get out. These contracts, which promise a route to vehicle ownership but ultimately create a vicious cycle of debt and reliance, are comparable to a financial trap for a lot of truck drivers. The trucking business, which is the backbone of American goods transportation, merits more examination, and its workers must be shielded from unfair labor practices. This call to action aims to protect the rights and financial security of truckers across the country by mobilizing support for change and finding solutions, not just drawing attention to an issue.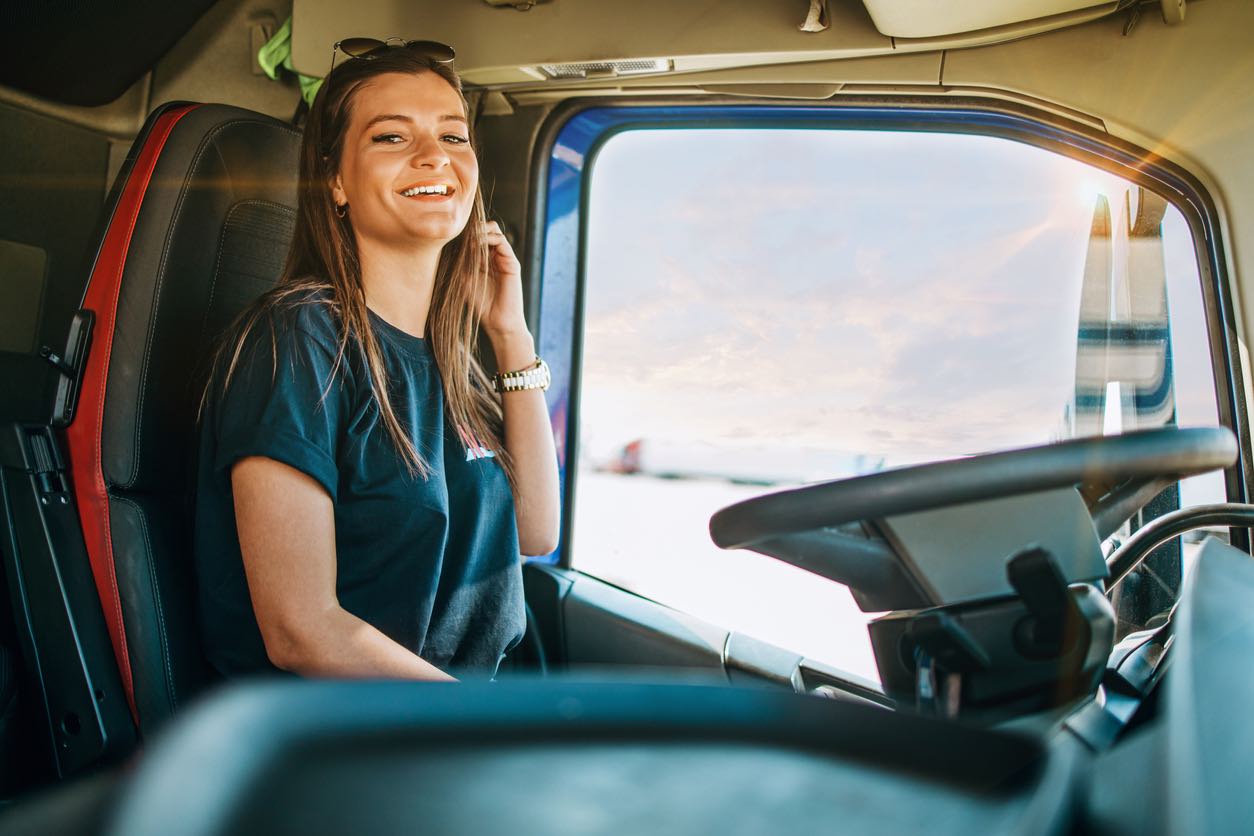 The Hidden Dangers in Trucking: Exposing Predatory Lease-Purchase Agreements
Unveiling the Predatory Practices There is a worrying trend in the trucking industry that could jeopardize the livelihoods of truck drivers nationwide. Truckers are being caught in a vicious cycle of debt and uncertainty by predatory lease-purchase agreements, which are sometimes hidden behind complicated legalese. This section explores the intricacies of the situation and clarifies the unsettling conclusions of the Consumer Financial Protection Bureau (CFPB), demonstrating how these behaviors are not merely singular occurrences but rather a pervasive issue with significant ramifications.
The CFPB's Eye-Opening Findings As a watchful defender of financial justice, the Consumer Financial Protection Bureau set out on a year-long investigation. Their objective? To reveal the unspoken truths about lease-purchase agreements in the trucking sector. They discovered an alarming pattern: a tendency for truck drivers, who are frequently unskilled and financially precarious, to be pressured into signing intricate contracts with hidden clauses. These contracts are far from simple; they frequently include terms and conditions that are purposefully unclear or inaccurate. The CFPB's investigation went further into the strategies employed by businesses to trap drivers rather of just giving it a quick scan, and it turned up alarming evidence of abuse and disinformation.
The Depth of the Problem Further investigation by the CFPB uncovered an alarming aspect of these agreements: the conflation of debt and work. Due to their involvement, employers hold an excessive degree of influence as they not only issue the debt but also manage the trucker's means of repayment. Due to these activities, drivers are frequently placed in a vulnerable situation and are unaware of the financial load they have taken on. Beyond simple ignorance, the issue is that truck drivers, particularly those who are new to the industry or in financially unstable situations, feel absolutely helpless to bargain or even fully understand the terms of the agreements they sign. This lack of openness and the ensuing power disparity point to a structural problem in the sector that requires immediate attention and resolution.
By emphasizing these important points, this section hopes to educate readers—especially those in the trucking industry—and provide them the tools they need to identify and oppose these kinds of unfair business practices. Truckers will be better able to negotiate these tricky contractual situations with greater knowledge and comprehension, and industry stakeholders will be able to push for more fair and open business practices.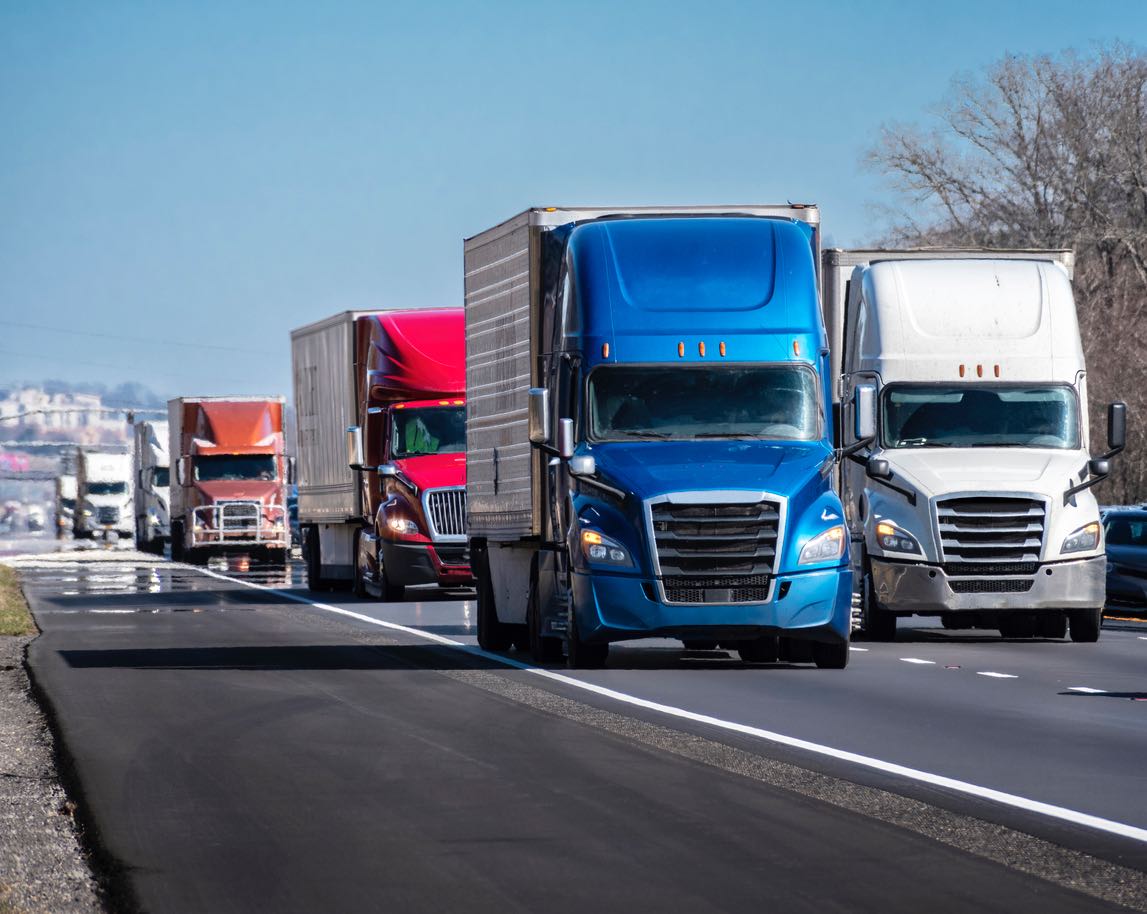 The Precarious Plight of Truckers: Confronting Predatory Lease-Purchase Agreements
A serious problem that often goes unnoticed in the trucking sector is the prevalence of predatory lease-purchase arrangements. These contracts are quite dangerous, especially for owner-operators and small trucking companies, since they can have negative financial and professional repercussions. This section explores the particular difficulties that these groups encounter and presents experiences from truckers to highlight the significant effects of these agreements.
Owner-Operators and Small Companies at Risk The task group, which is composed of a wide range of stakeholders, has a particular focus on the way that predatory lease-purchase agreements disproportionately affect small trucking companies and owner-operators. Due to their lack of resources and bargaining power, these organizations—which are frequently the foundation of the trucking industry—find themselves especially exposed. As a matter of fact, these agreements tend to target these populations more often than not, which can result in a vicious cycle of debt and reliance. Their livelihoods and the general health of the sector are seriously threatened by this exploitation, which also compromises their operational sustainability and threatens their financial stability.
Stories from the Road The CFPB's Emma Oppenheim has shed light on how common these predatory tactics are in the trucking industry as well as other sectors. Nonetheless, the trucking industry frequently finds itself at the forefront of these concerns because to its distinct operating demands and employment structures. Truckers, lured by the promise of ownership and independence, enter into these agreements only to face lower earnings, damaged credit scores, and sometimes insurmountable financial obligations. These aren't just numbers; these are real-life tales of hopes dashed and careers gone astray. They act as a sobering reminder of the pressing need for reform and action to safeguard those who keep the United States of America running.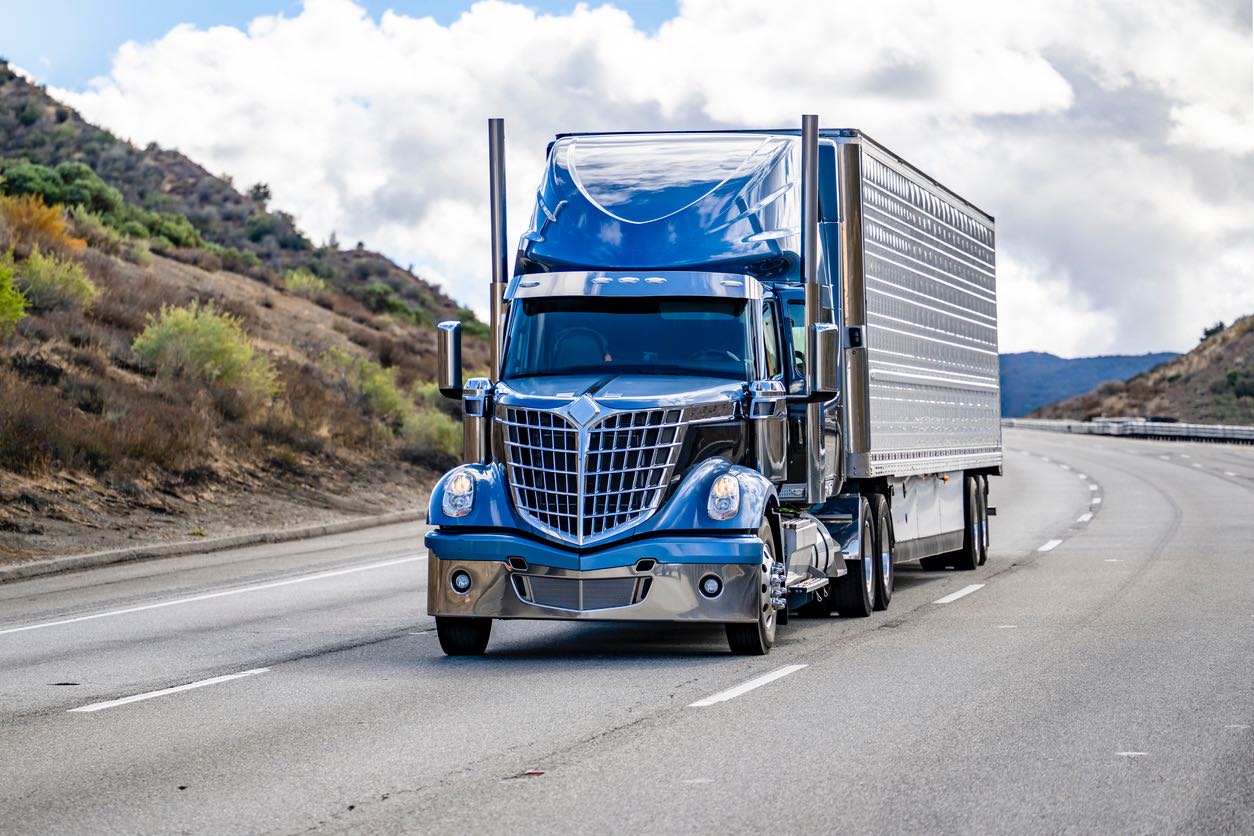 Regulatory Responses and Industry Perspectives
Regulatory agencies and industry associations are essential in defining practices and rules within the intricate trucking industry. This section explores the opinions and attitudes of important industry and regulatory figures on the subject of predatory lease-purchase agreements. Their opinions and deeds are vital in guiding the sector toward greater justice and transparency, particularly for those who are most at risk from these abusive contracts.
FMCSA's Role and Goals The FMCSA, the Federal Motor Carrier Safety Administration, is a major player in tackling the problems caused by fraudulent lease-purchase deals. The FMCSA, led by Administrator Robin Hutcheson, is concentrated on improving the livelihoods of truck drivers. This strategy is based on the knowledge that a driver's overall safety performance and retention in the sector are closely related to their well-being. The FMCSA seeks to protect drivers from exploitative contracts and to encourage them to continue their vital profession in a safe and encouraging environment by fighting for better working conditions and more equitable contractual procedures. The FMCSA's position encompasses not only the enforcement of regulations but also the development of a morally sound and long-lasting structure that will enable the trucking sector to prosper.
OOIDA's Advocacy and Task Force Consensus Since small trucking companies and independent drivers are frequently the most vulnerable to predatory lease-purchase arrangements, the Owner-Operator Independent Drivers Association (OOIDA) is essential in advocating on their behalf. Representing OOIDA, Jay Grimes has emphasized the task force's united position against these misleading contracts. The fact that OOIDA is a member of the task group demonstrates its dedication to promoting equitable business practices. The association is working hard to collect further information in order to assess the scope and significance of these agreements. Additionally, OOIDA has played a significant role in advocating for the establishment of standards that lease-purchase agreements must satisfy in order to be deemed just and equitable. In addition to questioning established procedures, this proactive approach aims to create a future where the trucking industry functions according to fairness and transparency, protecting drivers from unspoken terms and conditions that could endanger their livelihoods.
This section highlights the necessity for a holistic approach to address the issue of predatory lease-purchase agreements by concentrating on industry viewpoints and governmental actions. It draws attention to the cooperative efforts that different stakeholders must make in order to significantly alter the trucking sector. A rising industry standard that respects and safeguards the interests of truck drivers nationwide is being worked toward by advocacy organizations like OOIDA and regulatory entities like the FMCSA.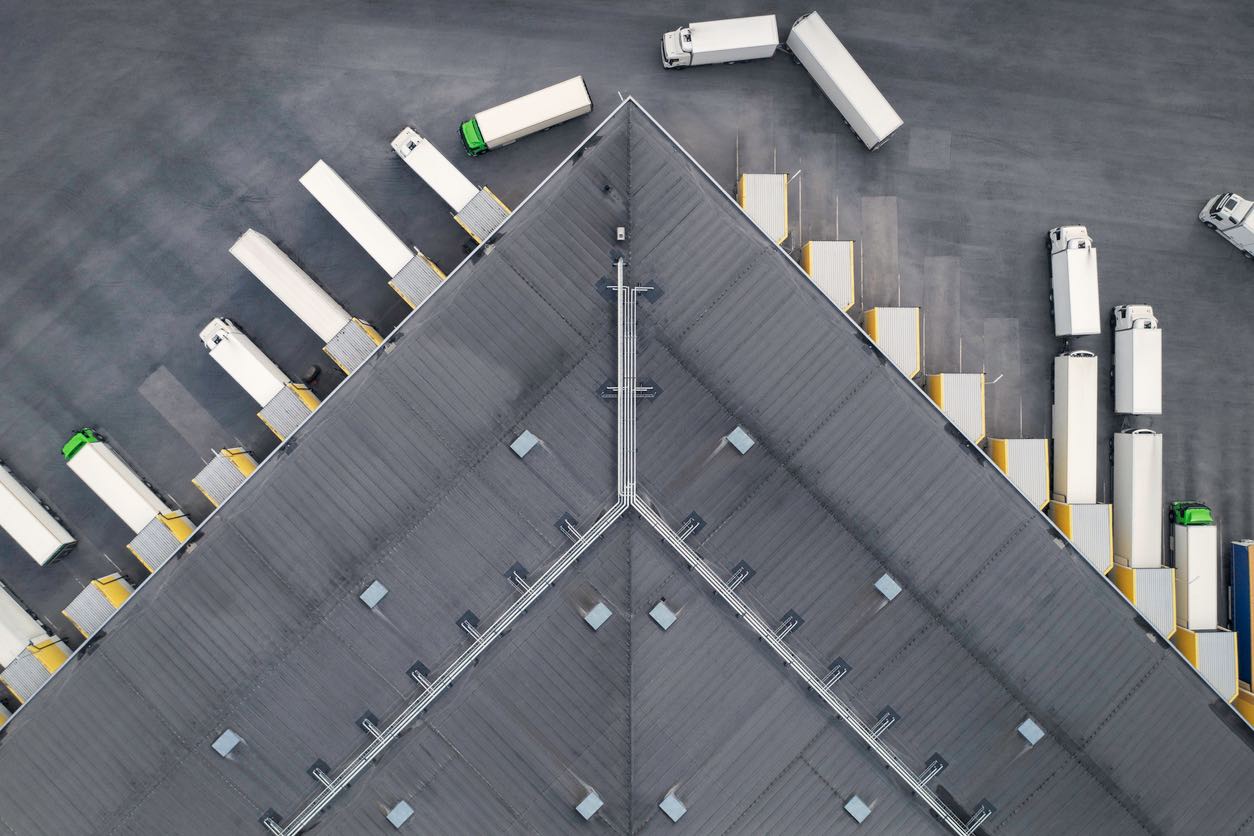 Towards a Fairer Future: Solutions and Strategies
A diversified strategy is required to counteract exploitative lease-purchase arrangements in the trucking industry. It's about finding a middle ground between government control and truckers' self-governance. This section delves into the many approaches and tactics that could change the game and guarantee equity and openness in trucking agreements. Through investigating potential regulatory measures and highlighting the efficacy of education and resources, we can picture a trucking industry in which justice reigns and exploitation is eradicated.
Potential Regulatory and Legislative Actions Enacting laws and regulations is essential to protecting truck drivers from unfair business practices. This can entail enforcing more stringent rules for lease-purchase agreements to guarantee their fairness and transparency. Lawmakers may also propose legislation that focuses on predatory financing in the trucking sector and establishes explicit guidelines and sanctions for infractions. These steps would operate as a deterrent against dishonest behavior in addition to offering a legal foundation for protection.
Empowering Truckers: Education and Resources One effective weapon in the fight against predatory agreements is education. Offering truck drivers thorough educational sessions regarding the complexities of lease-purchase agreements can greatly increase their sense of empowerment. Important topics including contract terms, financial ramifications, and legal rights should all be included in this instruction. Additionally, truckers can be given the tools they need to navigate and negotiate better contract terms by having readily available resources such as financial guidance, legal counseling, and contract review services. Truckers can make better judgments and stay out of predatory traps if they are armed with information and services.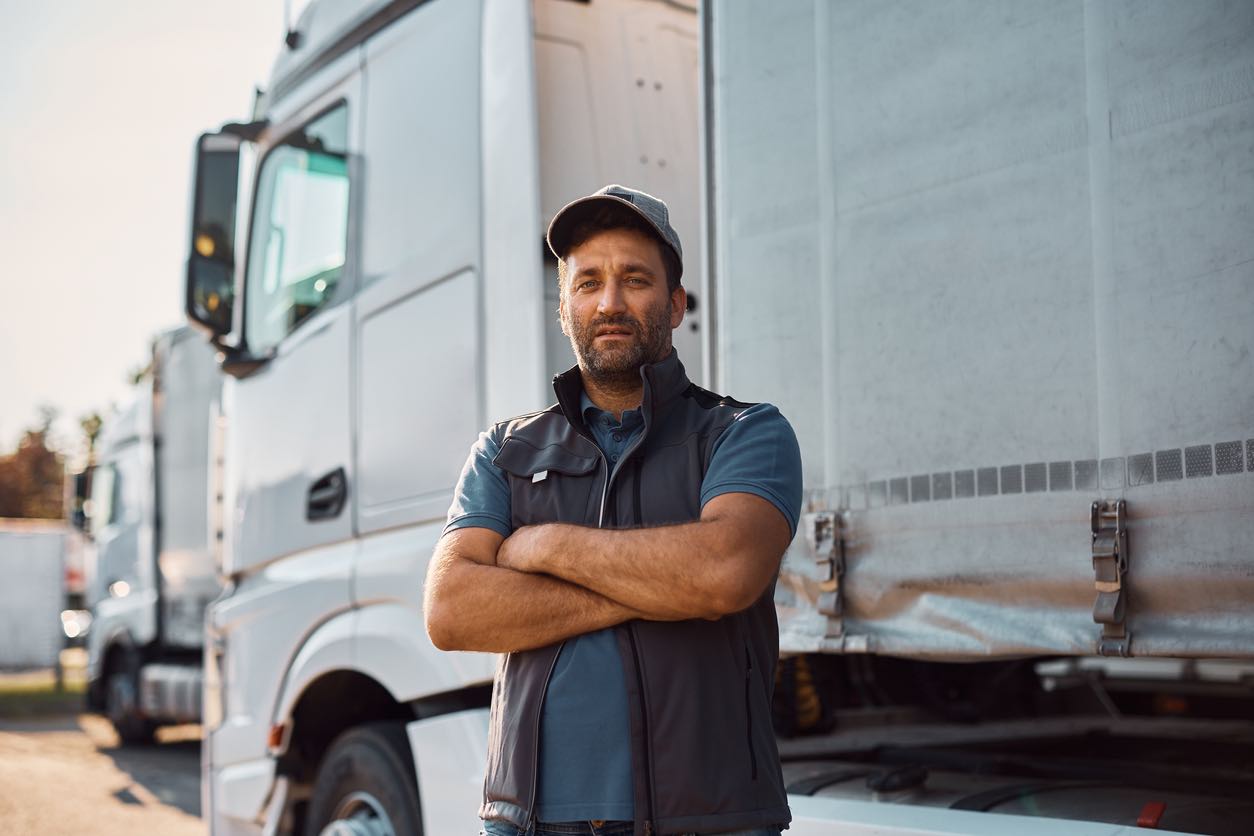 Conclusion: A Road to Fairness and Transparency
The widespread problem of predatory lease-purchase agreements in the trucking industry poses a complex difficulty that has a significant impact on the financial security and professional paths of many truckers. These agreements, which are frequently shrouded in mystery and haste, unfairly burden the weakest members of society—the untrained, the inexperienced, and the financially disadvantaged. The integrity of the trucking business as a whole is under jeopardy, in addition to the individual truckers affected by this circumstance. Thus, recognizing and resolving this issue is not just a personal responsibility but also an essential step in maintaining the long-term viability and reputation of the sector.
It is critical that industry associations, government agencies, and truck drivers work together to address this urgent problem. Regulatory organizations such as the CFPB and FMCSA are already advancing the cause by exposing the unseen aspects of these agreements and starting the conversation about reform. Industry associations and groups are essential in promoting equitable practices and warning their members about the dangers of these kinds of agreements. The empowering of truck drivers themselves—through knowledge, instruction, and access to tools that help them make wise decisions—is equally crucial. When combined, these initiatives have the potential to create a transportation industry that is more transparent and egalitarian; where truckers' rights and welfare are respected and fair practices are the norm. The trucking community has to keep pushing for reform as we go forward to make sure that every trucker can pursue their vocation without having to fall victim to unfairness and abuse.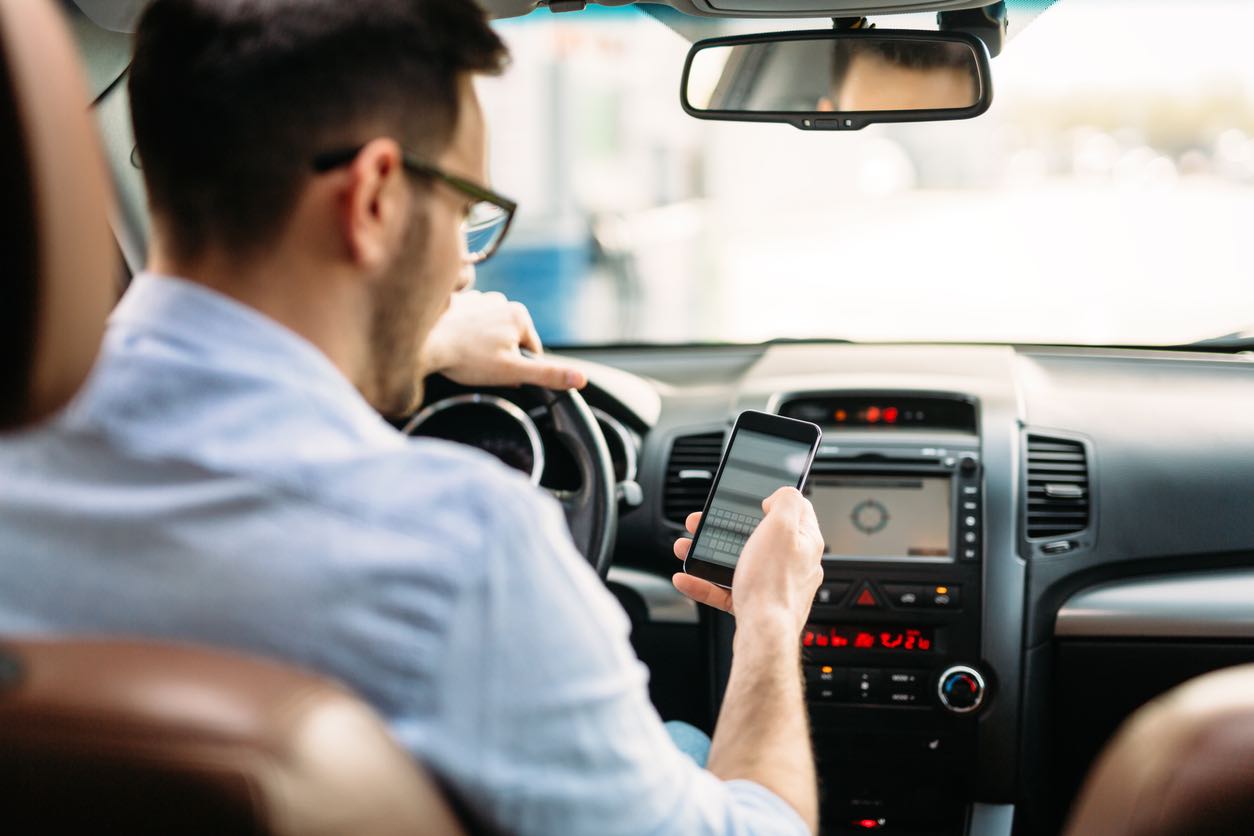 Why Choose Ship A Car, Inc.: A Paradigm of Excellence in Freight and Vehicle Shipping
Within the intricate and frequently demanding realm of freight and car transportation, Ship A Car, Inc. (SAC) stands out as an exemplar of reliability and effectiveness. In contrast to many other companies in the market, SAC's business strategy is based on openness and customer-first methods, which contrast sharply with the murky seas of predatory lease-purchase deals that beset the trucking industry. Their unwavering dedication to moral behavior not only improves their standing but also gives their clientele peace of mind. Every engagement with SAC is a guarantee of open, sincere communication, making sure that everyone involved are aware of the conditions, expenses, and expectations of every deal.
Furthermore, SAC's knowledge goes beyond simple car shipping. They are adept at managing a variety of transportation requirements, from standard cars and motorcycles to big rigs and specialty freight. This adaptability is supported by a group of knowledgeable experts who apply their wealth of experience and knowledge to each task. The team at SAC is skilled in tailoring their services to match the particular requirements of each customer, whether it is handling the logistics of cross-country travel or offering thorough guidance on the best shipping solutions. SAC's wide range of services, along with their persistent dedication to client satisfaction, make them a top option in the sector. Give Ship A Car, Inc. a call at (866) 821-4555 to see how we can improve your shipping experience and offer dependable, effective solutions.
Frequently Asked Questions
Q:  What exactly is meant by the term "predatory lease-purchase agreements"?
A:  In the trucking industry, predatory lease-purchase agreements are contracts that frequently trick truck drivers into agreeing to unfavorable terms, which has the potential to affect both their wages and their job security.
Q:  What steps can truck drivers take to safeguard themselves against Predatory Agreements?
A:  Before signing any agreements, truck drivers should get the education and resources necessary to comprehend the terms of contracts, improve their negotiating skills, and consider seeking the advice of legal or financial professionals.