Moving Motorcycles
When you need to ship your motorcycle, you want the best motorcycle shipping service at the best price, and Ship A Car can help you do just that. Whether you bought a new bike on the other side of the country, or you want to move a couple of hundreds of miles away, we are here for you. Ship A Car will help you figure out how to safely ship a motorcycle, help you get rates from reliable transporters and give you tips on preparing your bike for its journey. If you take a wrong turn, or just need better directions, take a look at our help center, or contact us if you can't find what you need. We'll get you on your way to finding the best motorcycle delivery service available.
How much does it cost to ship a motorcycle?
The average motorcycle shipping costs between $350 and $700 to ship around 1,000 miles. For any shipments under 1,000 miles, carriers give motorcycle transportation quotes ranging between $200 and $700 (again this depends on how many miles your bike will need to be moved). Additionally, the cost to ship a motorcycle will alter based on the carrier and these several factors.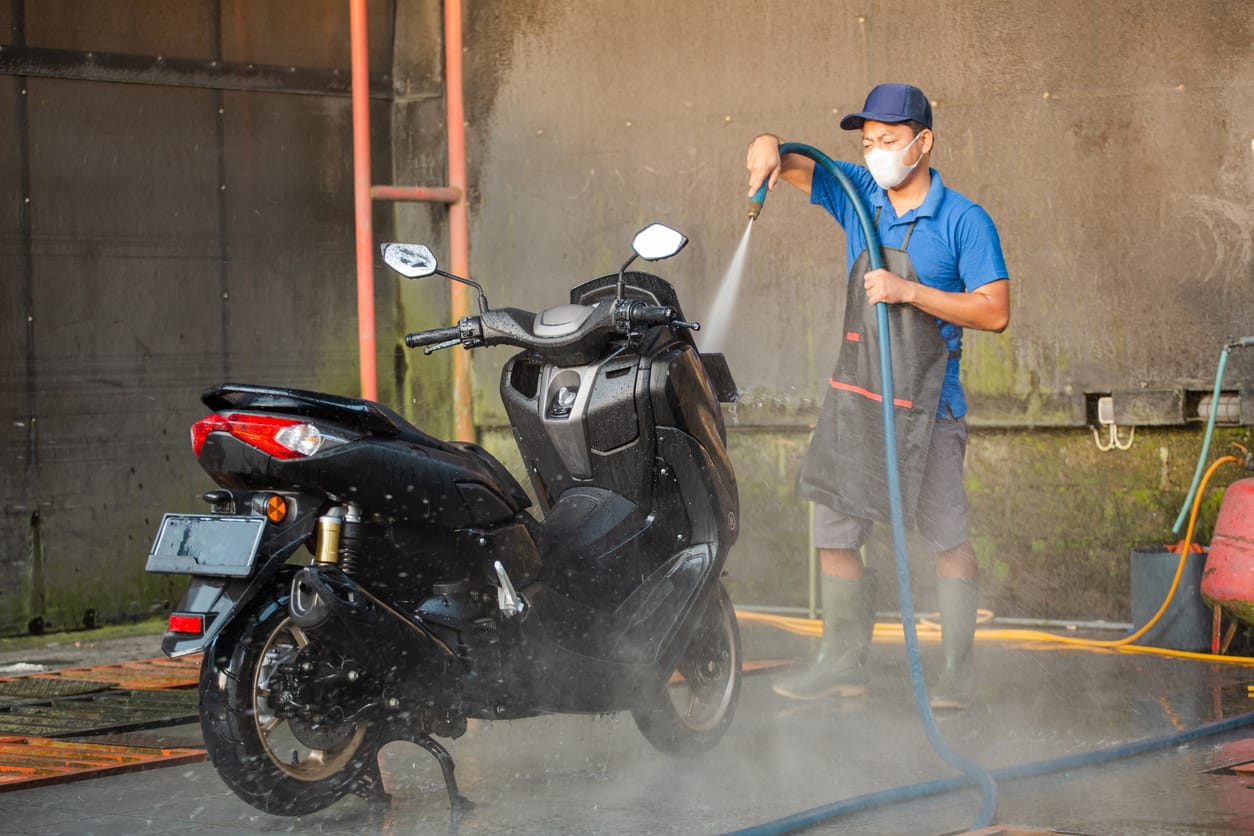 Distance of travel
Make and model of the motorcycle
Expediting the shipment
Pickup and delivery window flexibility
Extra coverage
Motorcycle Home Delivery
Motorcycle shipping companies usually operate on a door-to-door basis. However, many residential areas have narrow streets, low-hanging branches, dead ends, restrictions against large trucks, and other obstacles to make pickup or delivery at your front door difficult. If this is the case, the transporter will communicate with you to meet in a nearby parking lot to safely load or unload your motorcycle.
Tips for Motorcycle Shipments
Know how to properly prepare your motorcycle for transport.
Know how to research prospective transporters.
Know your insurance options and how you're protected.
How to Prepare your Motorcycle for Transport
Before your motorcycle transporters arrive for pick up, you should prepare your motorcycle for transport. First, check your motorcycle for any pre-existing damage. By documenting the condition of your bike, you can avoid any problems in case of an insurance claim. To check for and record damage:
Clean your motorcycle in depth
Note any chips, dings, scratches or other cosmetic damages
Write down any mechanical issues or problems
Take pictures of your bike from various angles, along with detail shots of existing damage
Date all records, and show them to your mover when they arrive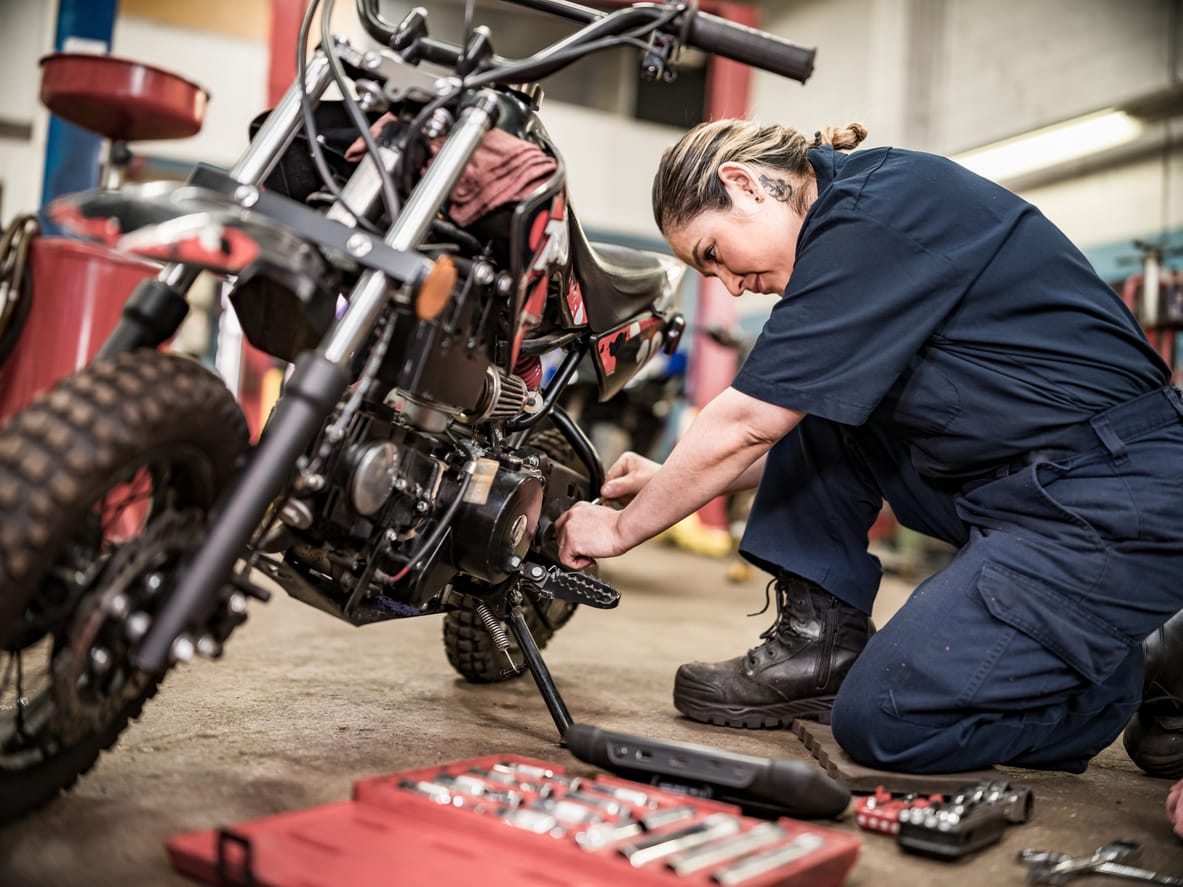 Unless you are moving your motorcycle as freight through a carrier, you will not need to drain your gas tank or remove the battery. However, your motorcycle does not need to be crated or packaged during the motorcycle shipping service. Additionally, remove all loose items from your motorcycle. Your motorcycle mover is not responsible for these items, and if accessories are lost or damaged, they will not be covered by insurance.
Furthermore, make sure your motorcycle is in good working condition. If it is not in working condition, it is important that this detail is in your listing so that bidding transporters will be prepared. While it will be avoided at all costs, sometimes your carrier may need to drive your motorcycle into a motorcycle transport trailer. Fix all mechanical problems before the move and write down any special operating instructions. For successful motorcycle moving, make sure to:
Inflate tires
Charge the battery
Fill gas tank to ¼ or ½ full
Check and fix all fluid leaks
Ship A Car, Inc. is an auto transport broker – that specializes in motorcycle transport services – with a nationwide network of auto transport carriers that we have personally vetted.  The SAC transport team will make sure that they are putting your motorcycle on only the most reliable, affordable and professional of transport providers that are both licensed and insured as well as have a rating of 95% or better.
Call us at 866-821-4555 and tell us about your motorcycle transport needs to receive a free no obligation quote for your move.  Rest assured that the SAC Transport Team of professionals is the best choice for your motorcycle transport as we have earned an "A+" designation from the BBB, as well as an overall average 5-star rating from our customers.