All there is to Know About Heavy Equipment Shipping In & Out of the State of Texas
Heavy equipment shipping refers to transporting large and heavy machinery from one location to another. That includes bulldozers, excavators, cranes, and other heavy-duty machines. Texas is known for its booming construction and energy industries, which rely heavily on heavy equipment, making transporting these goods a crucial part of the state's economy. Luckily, professional shipping companies have the necessary equipment and expertise to handle the unique challenges associated with this type of shipping. This article will explore the ins and outs of heavy equipment shipping, including shipping regulations and questions to ask before shipping.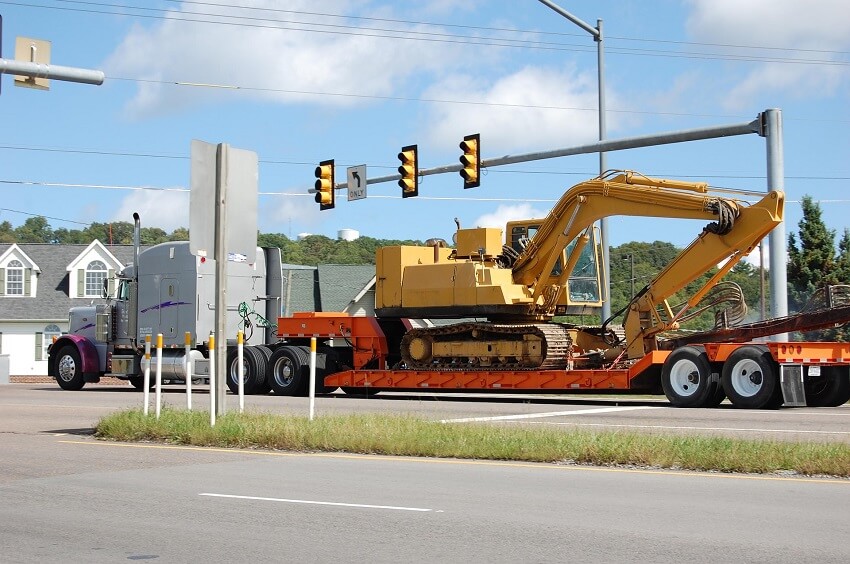 5 Factors to Consider When Selecting a Shipping Company
When selecting a Texas heavy equipment transport company, some factors to consider are:
Experience and Expertise
Look for a company that has experience and expertise in transporting heavy equipment. They should have a track record of successfully moving heavy equipment and know the necessary safety measures. Experience and expertise can directly impact the quality of services provided. A company that has been in the industry for a long time will likely better understand the logistics and challenges associated with shipping.
Additionally, they are more likely to have developed relationships with carriers, customs officials, and other key players in the industry. It prevents delays, ensures compliance with regulations, and reduces the likelihood of unexpected costs. Expertise in a particular shipping heavy equipment ensures the safe and efficient transport of goods. By selecting a company with experience and expertise in these areas, customers can be more confident in the reliability and quality of the services provided.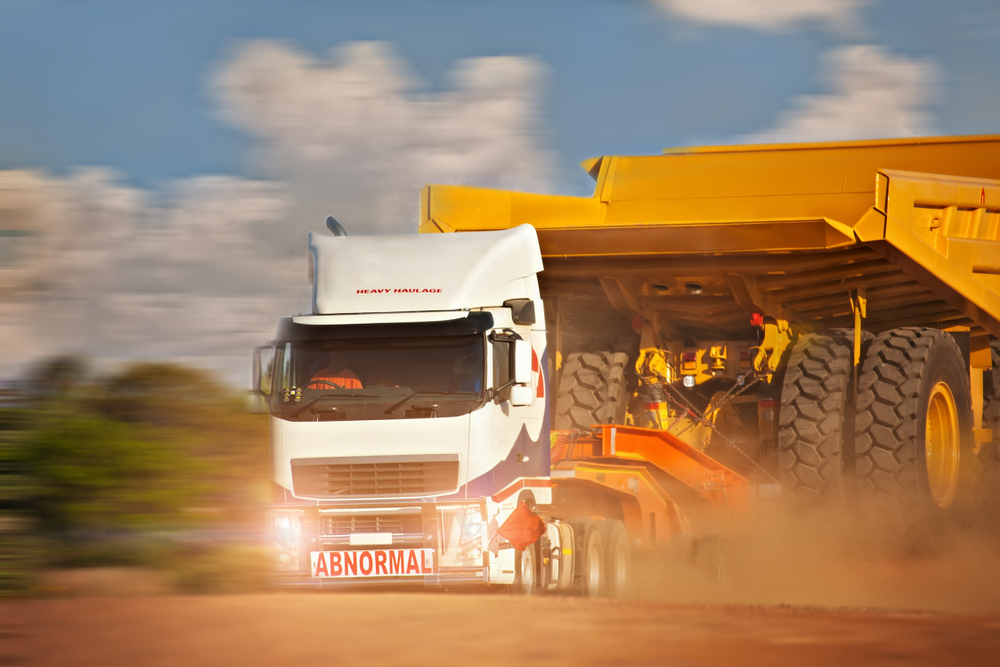 Availability
Ensure the company is available to transport your equipment when you need it. They should be able to work within your schedule and offer flexibility. Availability is essential because it ensures that the shipping company can deliver your heavy machinery within your desired timeframe. If a shipping company has limited availability, it may not be able to fulfill your shipping requirements, leading to delays or missed deadlines. Therefore, it is crucial to consider the availability of a shipping company before selecting it to ensure that your shipping needs are met promptly and efficiently.
Equipment
The company should have the right equipment for the job, including trailers, trucks, and lifting equipment. Heavy equipment requires special handling and transportation, which can be challenging and risky if not done correctly. The right equipment, such as cranes, forklifts, and flatbed trailers, ensures that the equipment is loaded and unloaded properly and securely. It also helps to prevent equipment damage and any accidents during transportation. Notably, having the right equipment can help to speed up the shipping process and reduce costs by minimizing the need for additional labor and resources.
Licenses and Insurance
Check that the company has the required licenses and insurance to transport your equipment. This protects you and your equipment in case of accidents or damages. Shipping companies must comply with local, state, and federal regulations, and licenses demonstrate compliance with these regulations.
Moreover, having licenses and insurance cover holds them liable for damages or losses caused during transport. Insurance protects the company from financial loss due to these events. These documents demonstrate a commitment to professionalism and responsibility, which can enhance a company's reputation with customers, suppliers, and other stakeholders.
Reputation
A good reputation builds trust among customers, suppliers, and partners. It ensures that they are more likely to choose your company for their shipping needs over your competitors. In addition, when customers have positive experiences with a shipping company, they are more likely to remain loyal and return for future business.
2 Questions to Ask a Shipping Company
Which Safety Measures Do You Have In Place During Transportation?
Some of the safety measures shipping companies have in place include:
Securing the equipment: Shipping companies ensure that heavy equipment is packaged securely and adequately to prevent damage during transport.
Proper handling: Most shipping companies employ trained professionals who can handle heavy equipment with care and ensure that loading and unloading are carried out safely.
Use of special equipment: Shipping companies use specialized equipment like cranes, forklifts, and hydraulic lifts to move heavy equipment on and off the shipping vessel or truck.
Compliance with the safety regulations: They ensure that all heavy equipment transportation is carried out in compliance with all local and international safety regulations and guidelines.
Regular equipment maintenance: Shipping companies ensure that their vehicles and equipment are serviced and maintained to prevent equipment failure during transit.
How Do You Handle Unexpected Situations, Such As Delays Or Accidents?
Keeping the communication line open and informing the customer about any delays or accidents that may impact the shipping process is vital. Most companies provide frequent updates and are transparent about the situation. Others have a contingency plan in place for unexpected situations, such as alternative routes or backup equipment, to minimize the impact of any potential delays or accidents.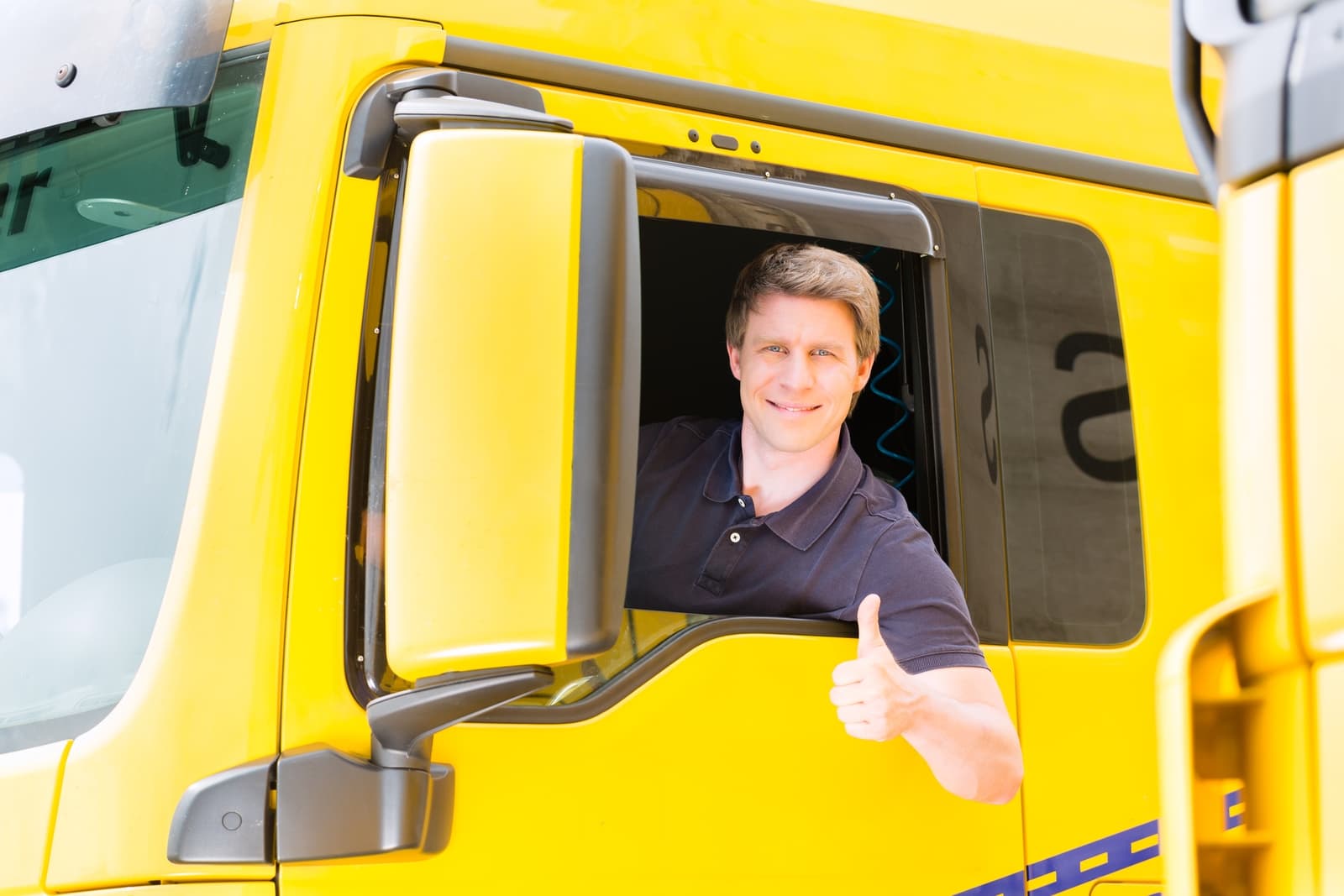 Conclusion
You can ship heavy equipment efficiently and safely with Ship A Car, Inc. The SAC team understands how to prepare the equipment for shipping and obtain the necessary permits and insurance coverage. Such procedures prevent delays and mitigate risks during the shipping process. With these considerations in mind, heavy shipping equipment can be a seamless and successful endeavor.  Give the heavy haul transport experts a call at (866) 452-3657.