From Hybrids to Gas-Savers: A Comprehensive Guide to the Best Cars for Your Wallet and the Planet
Fuel-efficient cars are becoming more and more appealing to customers at a time when gas prices fluctuate with growing unpredictability. Being the owner of a car with good gas mileage has several long-term benefits, both financially and environmentally. Despite the fact that all-electric cars hold the promise of completely avoiding fueling stations, their appeal is still growing and not all drivers are ready to make the switch. Gas-only, hybrid, or plug-in hybrid vehicles with excellent fuel efficiency ratings can be a wise and sustainable alternative for those who are on the verge of adopting electric vehicles (EVs) but are searching for an instant relief from skyrocketing gasoline prices.
The advancement of automotive technology and design has enabled even conventional gasoline-powered vehicles to achieve remarkable fuel economy. The days of gas-guzzlers dominating the highways are long gone, as the current vehicle market offers a variety of models that seamlessly combine performance, comfort, and fuel efficiency. But how does one choose the vehicle that provides the most value in terms of mileage when there are so many alternatives available? This is where reliable fuel economy data-based rankings come into play. It takes more than just the figures to make decisions that will benefit a sustainable future.
In light of this, we provide the following list of the Best Gas Mileage Cars. This list was put together after careful consideration and is based on dependable EPA ratings. It is intended for people who value fuel economy above all else when selecting a new car. Our rankings attest to the reality that automobiles can now be both powerful and fuel-efficient thanks to modern mechanical marvels. Therefore, keep in mind that each model stands out not just for its amazing mileage but also for a variety of additional characteristics that appeal to different interests and preferences as you go deeper into our carefully chosen list. We're here to help you every step of the way while you search for the ideal vehicle.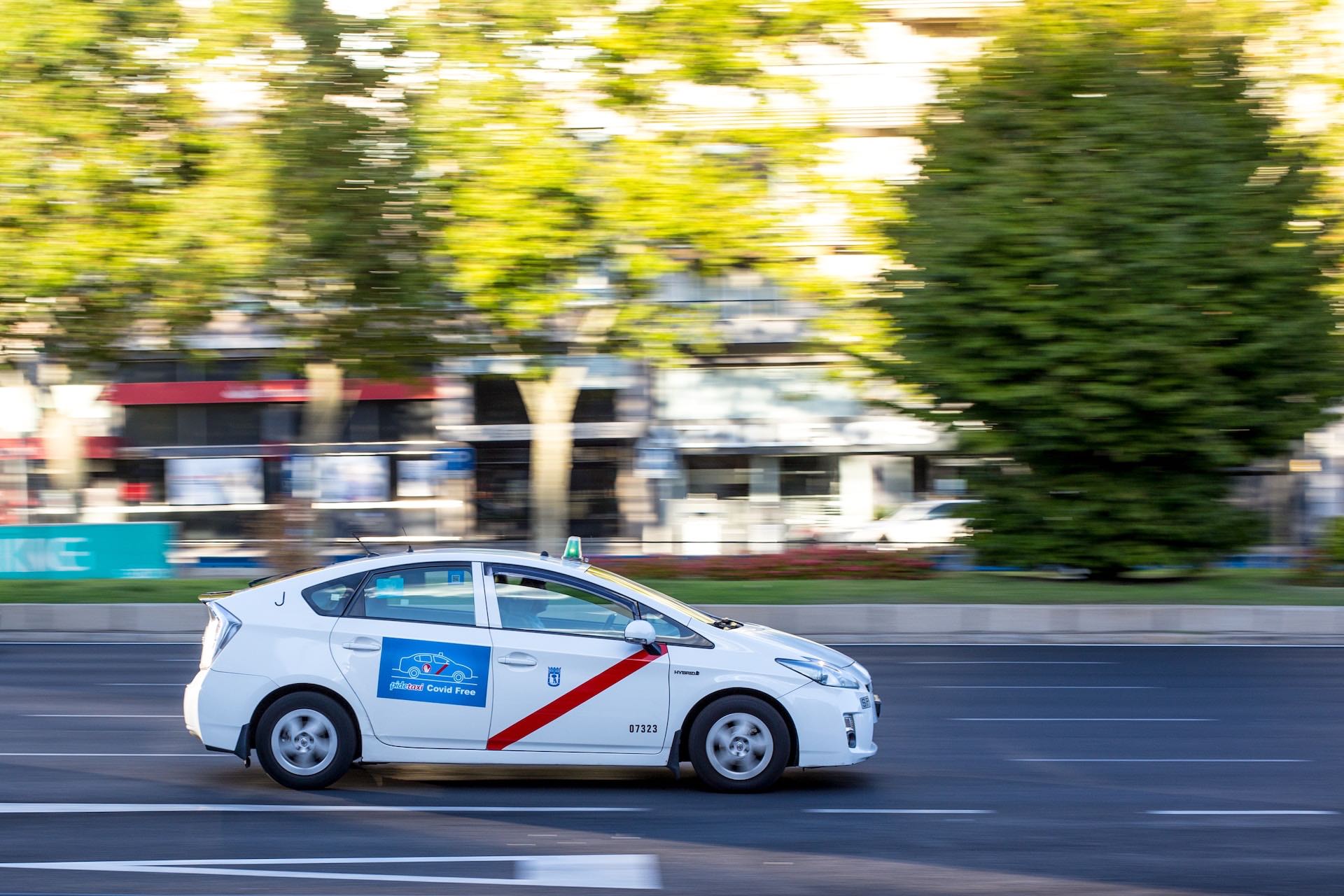 1. 2024 Toyota Prius: Redefining Fuel Efficiency and Elegance
A shining example of innovation in the field of fuel-efficient cars is the 2024 Toyota Prius. Its design promises to revolutionize customer expectations by skillfully combining efficiency and grace. The vehicle demonstrates not only Toyota's commitment to environmental sustainability but also its commitment to providing customers with stylish, practical solutions to modern day problems.
MPG: 52 – 57: With a 52 to 57 MPG mileage range, the 2024 Prius leads the way in fuel efficiency for vehicles in its class. With fuel costs being where they are, this extraordinary efficiency adds up to fewer visits to the gas station and substantial savings over time.
Price: Starts at $33,590: The Prius, with a starting price of $33,590, strikes a mix between value and affordability. For buyers who are concerned about the environment and demand the highest level of quality, the car's innovative features and potential fuel savings make it an appealing choice.
Main Pros: Class-leading fuel efficiency, sleek design, and optional all-wheel drive:  Because of its exceptional fuel efficiency, the Prius sets the standard for rival cars, reflecting Toyota's skill in designing cars that meet the growing need for environmentally friendly transportation options worldwide.  Defying tradition, the 2024 Prius has a sleek, aerodynamic, futuristic design that makes sure efficiency doesn't come at the expense of elegance.  The Prius provides an optional all-wheel-drive system to accommodate a range of driving requirements. This innovation ensures a safer, smoother ride by improving traction and stability, particularly in difficult driving situations.
Main Cons: Tight rear seat, slightly less cargo space: The 2024 Prius's somewhat constrained back seating area is one of the few complaints leveled against it. Although it can accommodate passengers, it could be a little too small for those looking for roomy back seats.  The Prius has slightly less cargo capacity than some of its closest rivals. However, the various advantages of this trade-off typically exceed it for many urban residents or people who don't regularly need large cargo space.
All things considered, the 2024 Toyota Prius is a fantastic example of Toyota's spirit of innovation, combining unmatched fuel efficiency with a striking appearance. Although it has a few little shortcomings, its advantages much exceed its disadvantages, making it an excellent option for anyone who value efficiency and flair.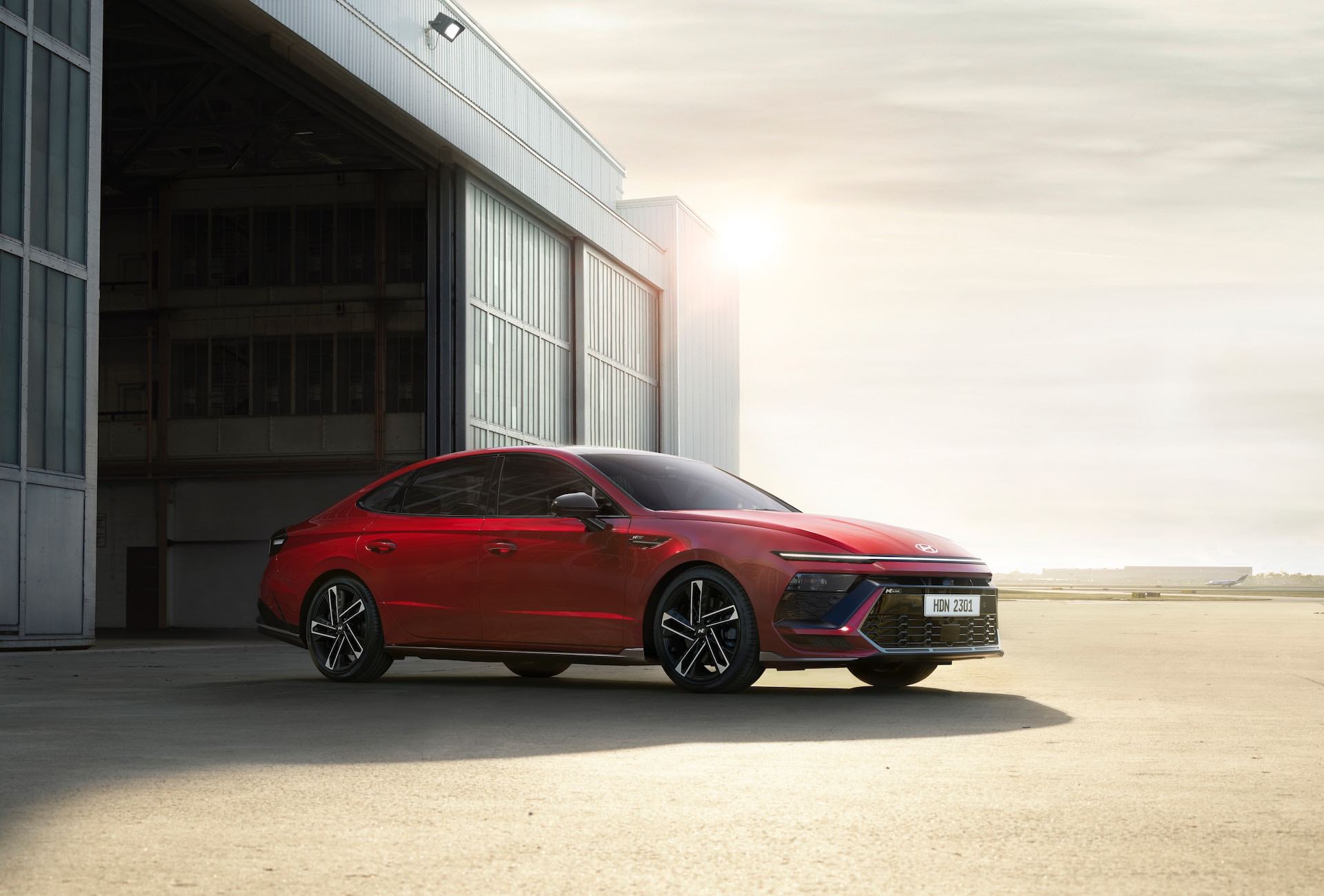 2. 2023 Hyundai Sonata: The Perfect Balance of Style and Efficiency
The 2023 Hyundai Sonata, with its striking appearance and new array of trim options that appeal to a wide range of drivers, is a monument to Hyundai's dedication to innovation. It stands out in the competitive sedan market because to its remarkable range in miles per gallon, which emphasizes the brand's drive towards more fuel-efficient driving options. The Sonata is an excellent choice if you're looking for a car that combines utility and flair.
MPG: 27 – 52: The Sonata has a remarkable range of fuel economy. The vehicle claims to be easy on your pocketbook whether you're driving through a busy metropolis or down a highway, showcasing Hyundai's dedication to environmentally responsible solutions without sacrificing performance.
Price: Starts at $29,090: With its pleasant driving experience and affordable price tag, the Hyundai Sonata gives a competitive edge in the mid-sized sedan market. With its fantastic features and appealing price point, the Sonata is a strong option for anyone looking for quality and value.
Main Pros: Large trim lineup, hybrid and performance engines: The Sonata's wide range of available trims is one of its best qualities. The Sonata offers a choice that will suit your needs, whether you're looking for a sporty driving, a hybrid engine for optimal fuel economy, or the ideal combination of both. Because of its versatility, there is a sonata to suit every taste and requirement.
Main Cons: No all-wheel drive, modest base engine power: The Sonata has a few shortcomings despite its feature-rich design. For people who live in areas with severe weather, the lack of an all-wheel drive system may be the difference between two vehicles. Furthermore, even while the standard engine is economical, it might not have the power punch that some drivers like, so if that's a top requirement, you should definitely look into the more powerful trims.
Potential purchasers may notice that the 2023 Hyundai Sonata excels in the sedan class with its adaptability and economical performance by looking over these features. Like any car, though, you need consider the advantages and disadvantages to make sure it suits your requirements and preferences.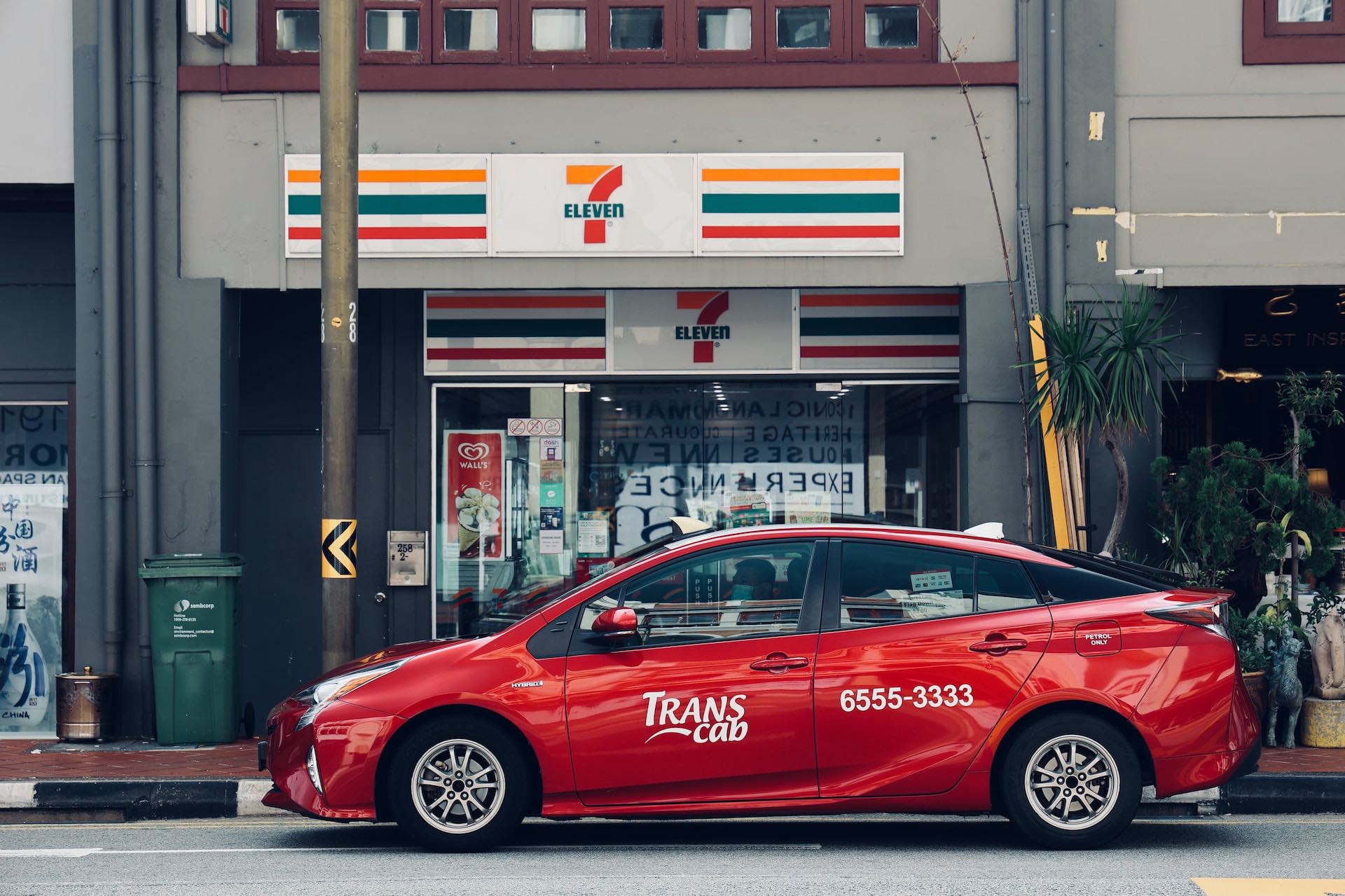 3. 2023 Toyota Prius Prime: A Fusion of Efficiency and Style
The 2023 Toyota Prius Prime is a vehicle that embodies technical perfection, combining an attractive appearance with excellent fuel efficiency. This car is designed for those who value sustainability and style, combining an amazing electric range with a well-balanced combination of conventional hybrid capabilities. Its value proposition is supported by a range of features that come at an initial price that is somewhat more than average.
MPG: 48 – 52, Electric Range: 39 – 44 mi: Toyota's remarkable fuel efficiency of the Prius Prime, which varies from 48 to 52 miles per gallon, is evidence of their dedication to environmental responsibility. Its electric range of 39 to 44 miles adds flexibility for short urban journeys and let owners to drive entirely on electricity on occasion, so lowering their carbon impact.
Price: Starts at $36,695: Though some may find the $36,695 beginning price a bit high, it's crucial to take into account the vehicle's cutting-edge technologies and long-term fuel savings. Purchasing a Prius Prime means adopting a more environmentally friendly and cutting-edge driving experience than simply purchasing a vehicle.
Main Pros: Efficiency and all-electric range, sporty new design: The Prius Prime is an eye-candy as well as an excellent performer in terms of stats. Its dynamic, freshly styled looks are a big departure from the classic Prius style, turning heads wherever it goes. The car stands out in the competitive market because to its dual characteristics, which allow it to operate as an electric and hybrid vehicle while still providing economy and adaptability.
Main Cons: Tight rear seating, less cargo capacity: Every car has certain disadvantages. The back seating may be a little small for certain users, especially on lengthy trips. Likewise, the cargo capacity is a little less than in some of its rivals, which may be an issue for those long shopping excursions or weekend vacations.
In a world where aesthetics and sustainability are critical factors, the 2023 Toyota Prius Prime stands out as a leader. Drivers who care about the environment but don't want to give up on style or contemporary conveniences will find it appealing.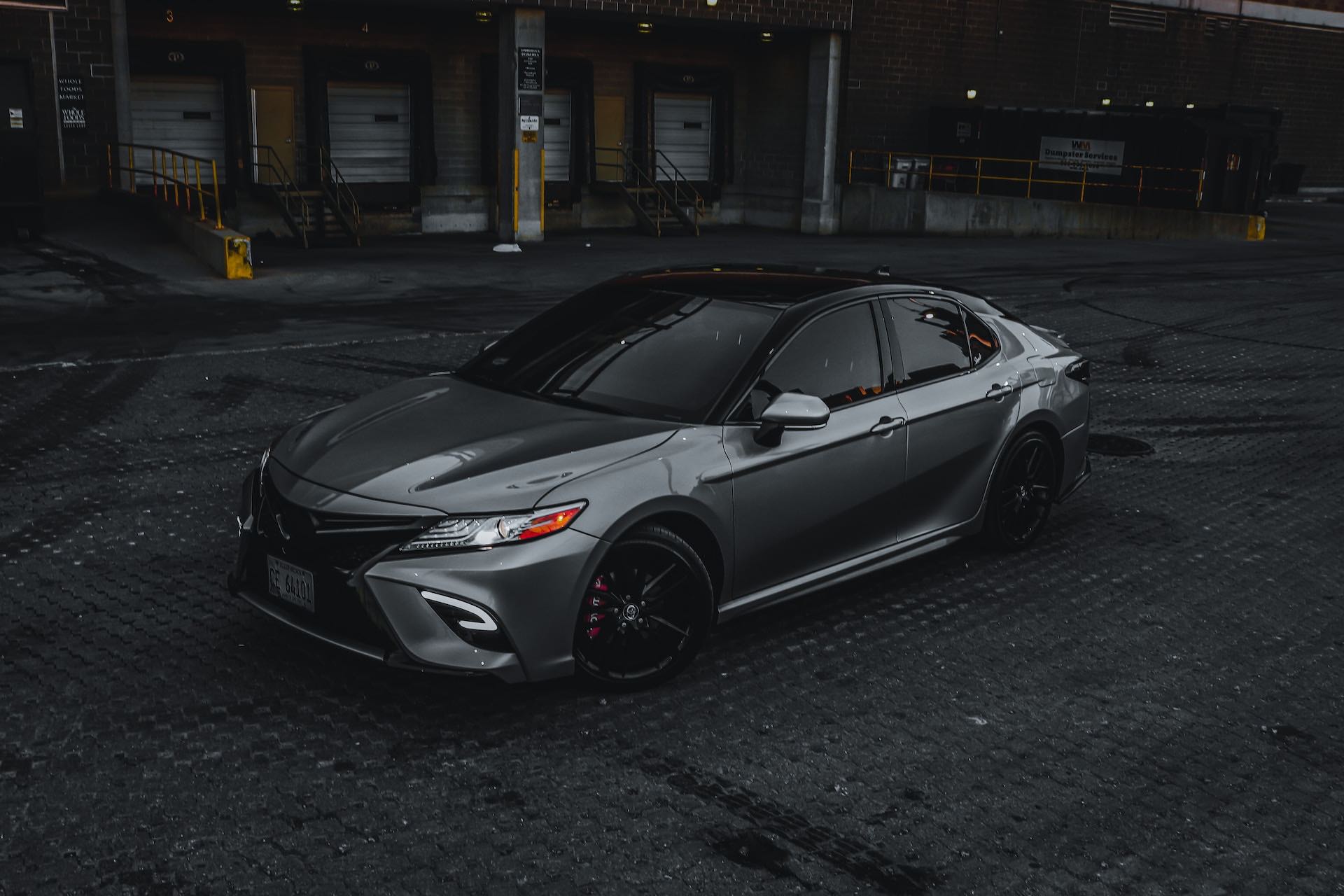 4. 2024 Toyota Camry: A Blend of Efficiency and Elegance
In the midsize sedan class, the 2024 Toyota Camry stands out as a top choice thanks to its skillful combination of excellent fuel economy and a luxurious ride. This year's model solidifies its reputation for reliability with cutting-edge technologies and a wide variety of MPG. Comprehending the subtleties of the Camry's attributes may aid prospective purchasers in arriving at a well-informed selection.
MPG: 25 – 52: With its remarkable fuel economy range, the 2024 Toyota Camry is a good option for lengthy interstate drives as well as city commuting. This wide range is a testament to Toyota's dedication to building environmentally responsible automobiles that satisfy a variety of driving requirements.
Price: Starts at $29,055: The brand's history and abundance of features make the initial price tag an excellent deal. Customers get a cutting-edge, dependable, and economical car without having to pay the premium price of a luxury car.
Main Pros: Smooth ride, all-wheel drive option, hybrid models' mileage:  No matter the terrain, the engineering of the Camry guarantees a peaceful journey for its occupants. Its cutting-edge suspension technology effectively reduces road irregularities, which contributes to a serene interior atmosphere.  The capacity to drive in difficult situations is made possible by the presence of all-wheel drive. It offers improved traction, guaranteeing stability and safety in inclement weather.  The fuel efficiency of the Camry's hybrid versions is quite impressive. These vehicles uphold Toyota's commitment to sustainability without sacrificing functionality.
Main Cons: Not engaging to drive, limited all-wheel drive with V6:  Although the Camry is known for its smooth ride, some driving aficionados may find its dynamics to be a little boring. It may not appeal to every driver because of its inclination for comfort above sportiness.  Those who choose the more powerful V6 engine may be a little let down because there is no all-wheel-drive option. All-terrain flexibility and sheer power are traded off.
Potential purchasers might use these data to determine whether the 2024 Toyota Camry will fit their driving style and goals. In the midsize sedan category, the Camry makes a strong argument thanks to its outstanding economy, comfortable ride, and reliable Toyota brand.
5. 2024 Toyota Corolla: An Efficient Blend of Tech and Value
The 2024 Toyota Corolla is a standout among compact automobiles, combining cutting-edge technology with exceptional fuel efficiency. At a starting price below $23,000, it presents a compelling value proposition to prospective purchasers. The hybrid model possibilities are particularly noteworthy since they offer the extra benefit of all-wheel drive, which sets them apart from many of their competitors.
MPG: 34 – 50: When it comes to fuel economy, the 2024 Toyota Corolla excels. Customers can anticipate anything from 34 to an astounding 50 miles per gallon depending on the model they choose and the driving circumstances, which makes it a market leader for compact sedans and an affordable option during periods of volatile gas prices.
Price: Starts at $22,995: The Corolla's pricing point makes a statement of value in addition to being appealing to buyers on a tight budget. Customers may get a car with exceptional economy, cutting-edge technology, and Toyota's renowned dependability for little less than $23,000.
Main Pros: Fuel efficiency, sophisticated infotainment, all-wheel drive in hybrid:  The Corolla's excellent fuel economy is one of its main selling features, making it a popular option for anyone looking to reduce their long-term gasoline costs. The entertainment system of the 2024 model is contemporary and easy to use, making sure that drivers and passengers are always amused and connected. The Corolla hybrid, which is unique in its class, has all-wheel drive, which increases grip and control for drivers, particularly in difficult driving situations.
Main Cons:  Small trunk space, dull driving experience:  Even though the Corolla has a lot of features, trunk room is one area where it falls short. Those who need additional storage space or who travel frequently may want to take this into account. The Corolla may appear a little boring to drivers who are looking for speed and excitement. It's not as intended for fast and furious driving experiences as it is for efficiency and comfort.
To sum up, the 2024 Toyota Corolla is a sensible option for people who appreciate affordability, cutting-edge technology, and fuel efficiency. Before making a final choice, prospective purchasers should take their preferred driving style and storage requirements into account.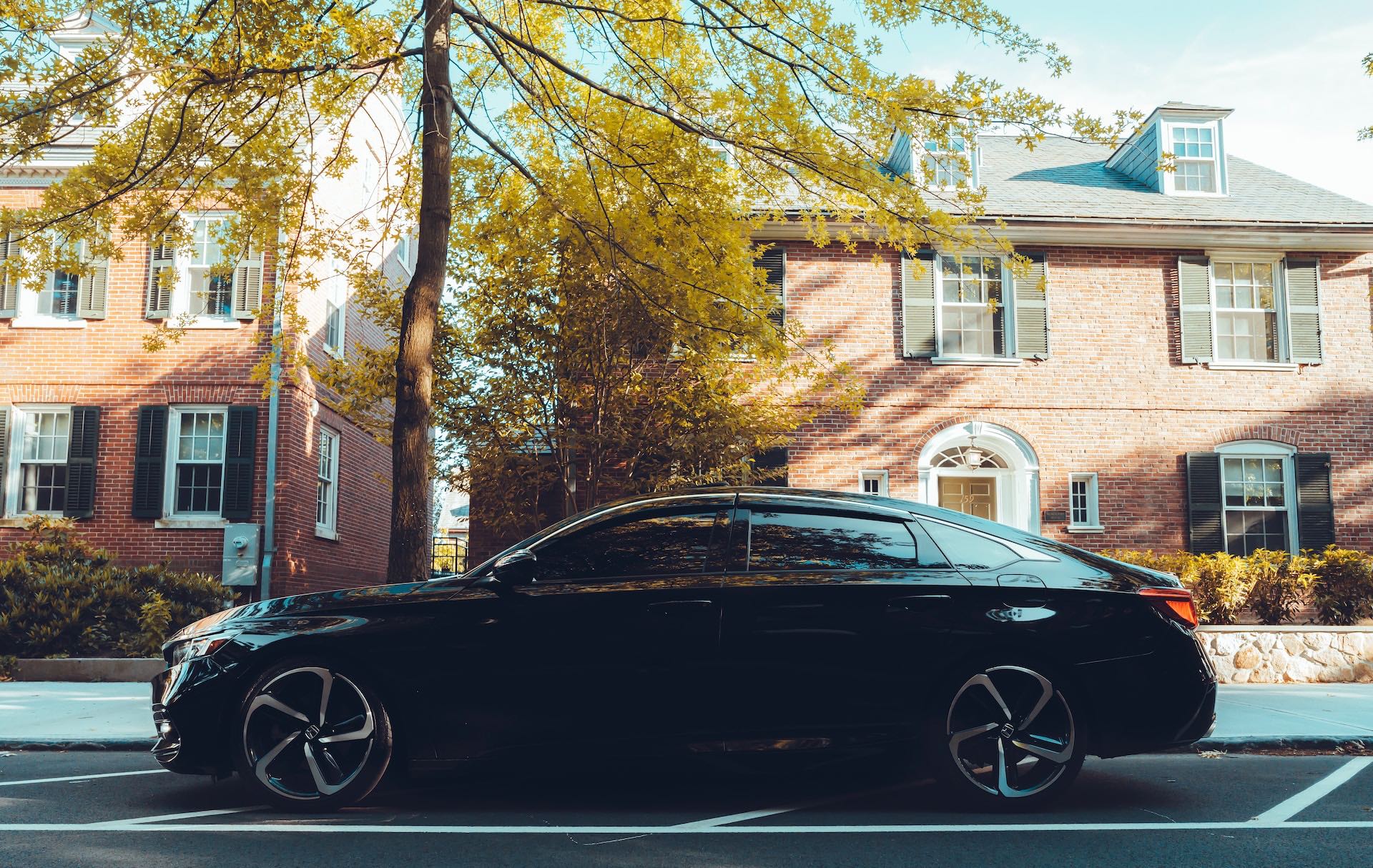 6. 2024 Honda Accord: The Optimal Blend of Style and Space
The 2024 Honda Accord skillfully combines the brand's iconic comfort and spaciousness with an appearance that is pleasantly modern. The car maintains its standing as a top pick for individuals looking for a vehicle that combines economy and style with a promising fuel efficiency range. Even though the automobile offers a long list of amazing advantages, prospective purchasers should consider its drawbacks before deciding to buy it.
MPG: 32 – 48: Among midsize sedans, the Honda Accord's fuel economy is exceptional. With a highway fuel economy of up to 48 mpg, this vehicle is not only eco-friendly but also guarantees significant long-term savings for owners.
Price: Starts at $31,005: The beginning price provides a competitive entry point, especially considering the variety of features and the brand's reputation for dependability and longevity. The Accord provides exceptional value for money because of its cost and efficiency.
Main Pros: Fresh exterior, spacious backseat and trunk: The redesigned appearance of the 2024 model, which represents a contemporary progression of the brand, is one of its most notable features. Furthermore, the Accord has traditionally been praised for its roomy interiors; the most recent model carries on this tradition with plenty of room for the rear and a sizable trunk that make it suitable for both short trips and lengthy commutes.
Main Cons: No all-wheel-drive option, less rear headroom: All cars do have their shortcomings, though. The lack of all-wheel drive on the Accord may put off buyers looking for better handling and grip on the road. Taller passengers may also find the back headroom a little on the small side, so prospective purchasers should weigh their needs and preferences against this restriction.
The 2024 Honda Accord presents itself as a strong competitor in the midsize car market by weighing its advantages and disadvantages, winning over both devoted brand supporters and prospective new buyers.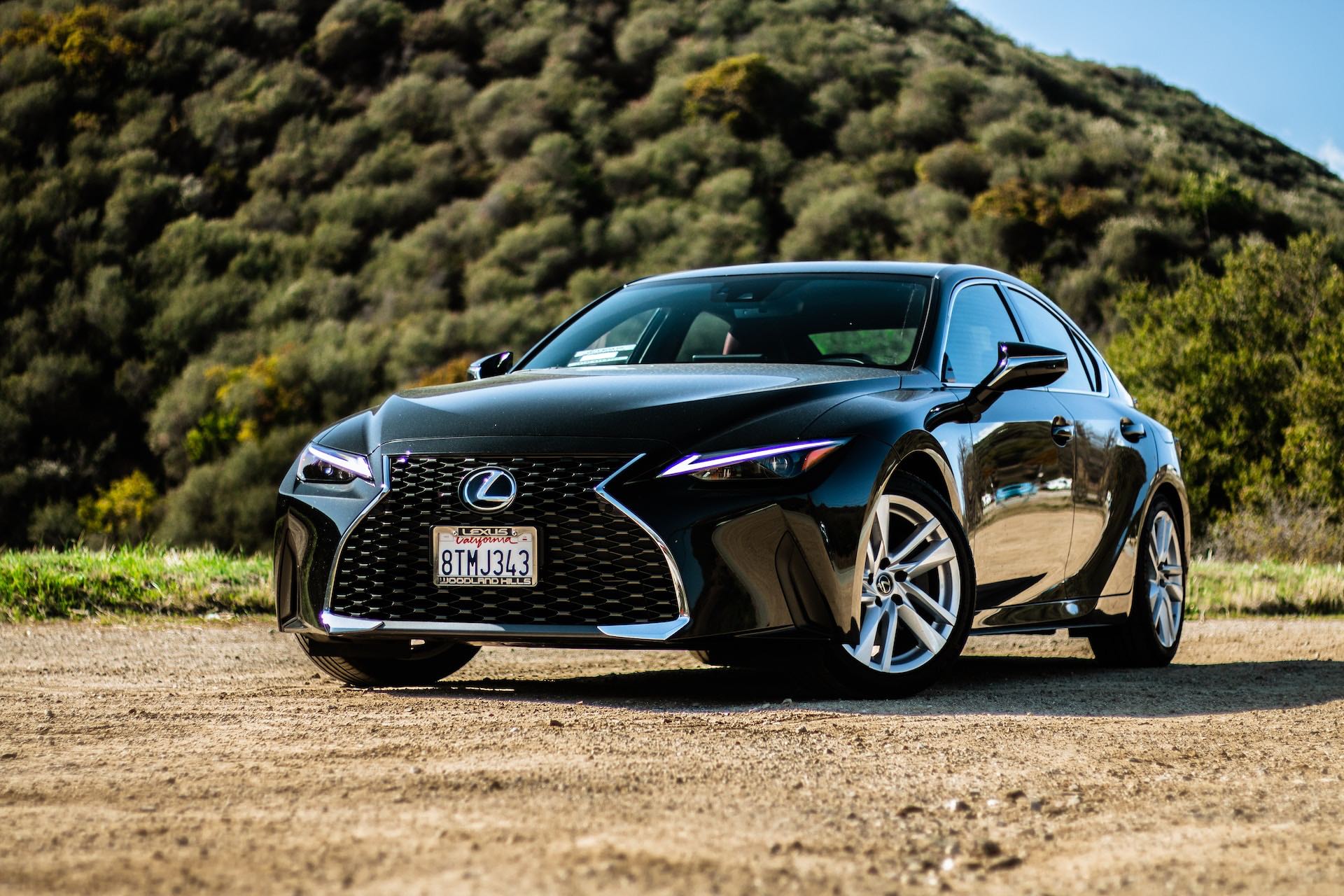 7. 2024 Lexus ES: The Elegant Blend of Luxury and Efficiency
In a world where luxury and functionality frequently coexist, the 2024 Lexus ES stands apart as a model. This sedan delivers fantastic fuel efficiency together with luxurious amenities that make it both affordable and luxurious. Even though it's more expensive, its price point makes sense when one learns more about the subtle aspects of this premium car.
MPG: 25 – 44: The Lexus ES has an exceptional fuel efficiency range, particularly for a high-end sedan. With a 25 MPG city rating and an impressive 44 MPG highway rating, it guarantees fewer gas station trips without sacrificing performance.
Price: Starts at $43,190: The 2024 Lexus ES is an investment in high-end automobile luxury, with a starting price of $43,190. Although it may appear pricey at first, individuals who value luxury should give it serious thought due to the abundance of features and the brand's reputation for elegance and dependability.
Main Pros: Loaded with features, spacious cabin: The abundance of features offered by the 2024 Lexus ES is one of its most notable features. It's evident that no details were overlooked in its design, from cutting-edge safety measures to sophisticated entertainment systems. In addition, the roomy cabin makes sure that every trip is comfortable by giving the driver and passengers plenty of space to unwind and enjoy the ride.
Main Cons: Not engaging to drive, limited all-wheel drive: Nevertheless there are criticisms of every vehicle. When compared to its sportier competitors, some drivers may find the Lexus ES to be less interesting to drive. The entire driving experience and tactile input are more comfortable than thrilling. Furthermore, people who live in areas where all-wheel drive is practically a need owing to weather conditions may find the restricted availability of this equipment to be a turnoff.
With its own thread in the vast fabric of luxury sedans, the 2024 Lexus ES is unquestionably a strong candidate for individuals who value comfort, efficiency, and absolute elegance.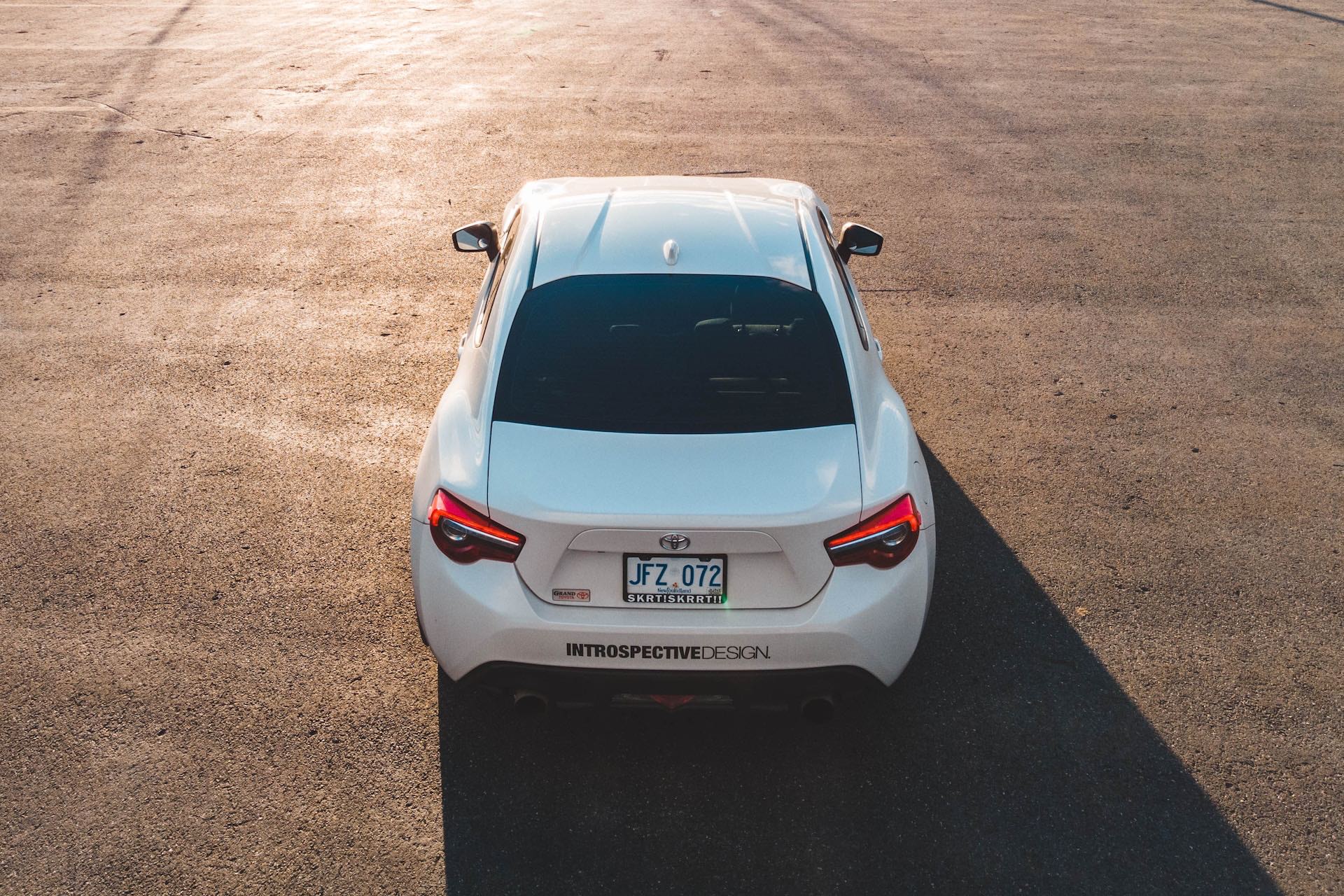 8. 2023 Toyota Crown: A Blend of Luxury and Efficiency
The 2023 Toyota Crown is a clear example of Toyota's dedication to fusing luxury and sustainability. This model appeals to individuals who want elegance without sacrificing environmental considerations because of its distinctive design elements and exceptional fuel economy. Its place in the market is a good mix between luxury sedans and cars that care about the environment.
MPG: 30 – 41: With an outstanding range of 30 to 41 miles per gallon, the Toyota Crown is an impressive vehicle. This kind of fuel efficiency, particularly for a high-end sedan, demonstrates Toyota's efforts to balance fuel efficiency with engine performance.
Price: Starts at $46,645: With a starting price of $46,645, the Crown is well priced for its class. Its competitive cost makes it a desirable choice for anyone looking for luxury within a fair price range, especially for a car with its amenities and brand renown.
Main Pros: High seating, distinctive styling, fuel efficiency: The Crown's high seating, which gives drivers a commanding perspective of the road, is one of its best characteristics. Its unique style distinguishes it from its rivals and gives off a sophisticated but contemporary vibe. Moreover, its remarkable fuel economy guarantees that owners may take pleasure in luxury without sacrificing their carbon imprint.
Main Cons: Base hybrid system noise, lackluster performance hybrid: The Crown has many positive qualities, but it also has negative aspects. The basic hybrid system has drawn criticism from some customers for being quite loud, which might take away from the overall peaceful driving experience. Furthermore, in comparison to some of its competitors, the performance hybrid type may seem a little lackluster to those seeking an exhilarating ride.
To sum up, the 2023 Toyota Crown maintains its standing as a high-end sedan without compromising on fuel efficiency. It is a noteworthy option for anyone looking for a car that epitomizes modern luxury because of its harmonious combination of comfort, elegance, and sustainability.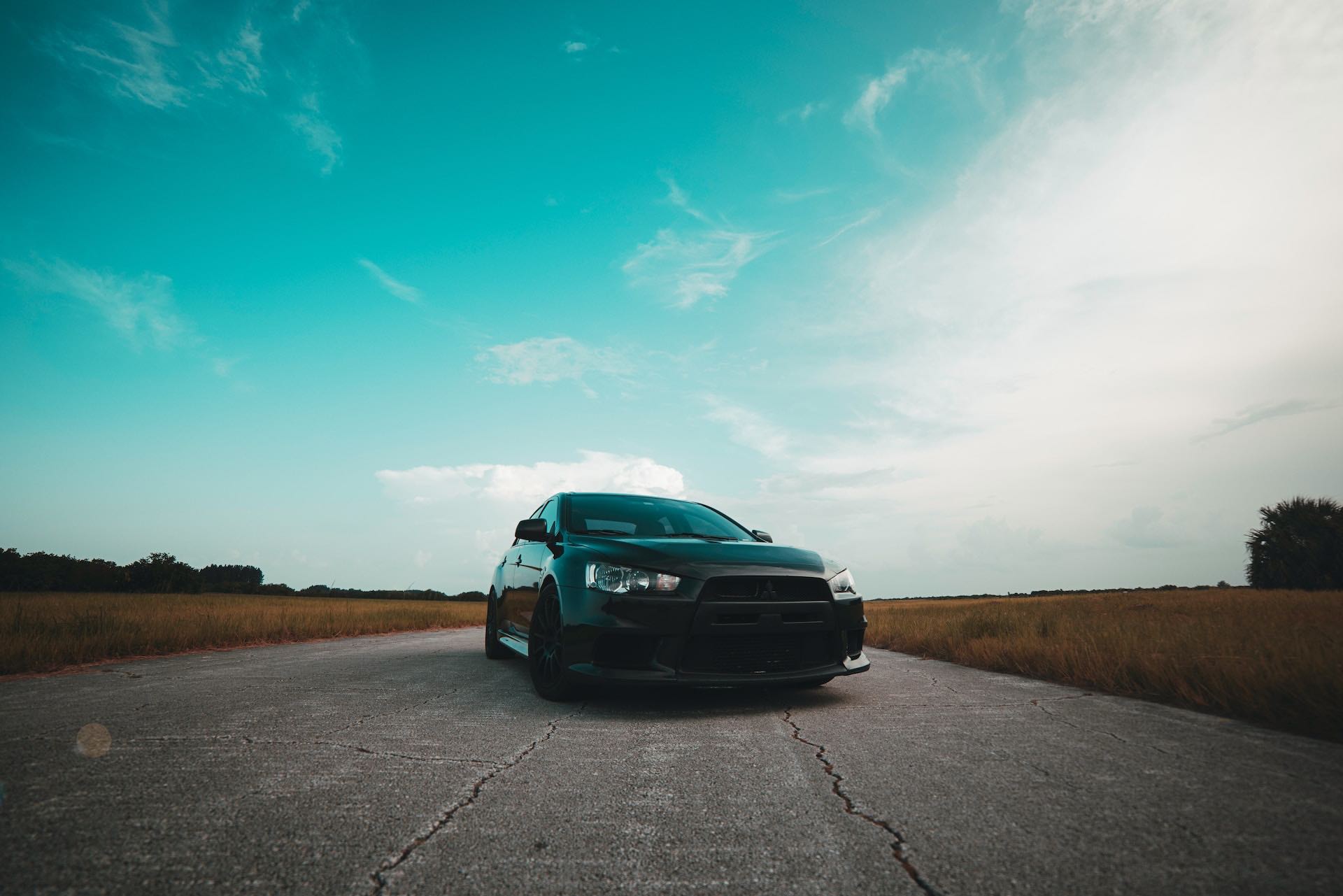 9. 2024 Mitsubishi Mirage
In the field of reasonably priced, fuel-efficient vehicles, the 2024 Mitsubishi Mirage is a noteworthy vehicle. It is not just a cost-effective option for individuals with limited funds, but its excellent fuel economy guarantees ongoing savings after purchase. Let's examine the main characteristics of the Mirage in more detail and see how they compare to other vehicles on the market today.
MPG: 37 – 39: The 2024 Mitsubishi Mirage gets between 37 and 39 miles per gallon, which is an excellent fuel economy. This range is exceptional, especially given the vehicle's price range, which makes it a great option for anyone on a tight budget who yet value efficiency.
Price: Starts at $18,890: The cost of the Mirage is one of its best qualities. It's a serious competitor for anyone looking for a new car without going over budget, with prices starting at only $18,890. Given its cost and fuel economy, the Mirage is a long-term value option.
Main Pros: Affordable, impressive fuel economy, great warranty: The Mirage's cost is a big lure, and the savings potential is obvious when you combine it with its fuel efficiency. Furthermore, Mitsubishi provides purchasers with peace of mind and security by offering one of the finest warranties in the business for the Mirage. This extensive warranty coverage demonstrates the brand's faith in the dependability of the car.
Main Cons: Less engine power, cheap cabin materials: Every car, though, has its shortcomings. Even though it's less expensive, the Mirage's engine power has been reduced, so anyone looking for a more thrilling ride might not be satisfied. In a similar vein, certain cabin materials may seem less expensive in order to retain the vehicle's low-cost image, which might take away from its luxury vibe.
For those who prioritize making economical decisions, the 2024 Mitsubishi Mirage makes a strong argument because to its combination of cost and efficiency. To decide whether it's the best option for their requirements, prospective purchasers should consider the advantages and disadvantages.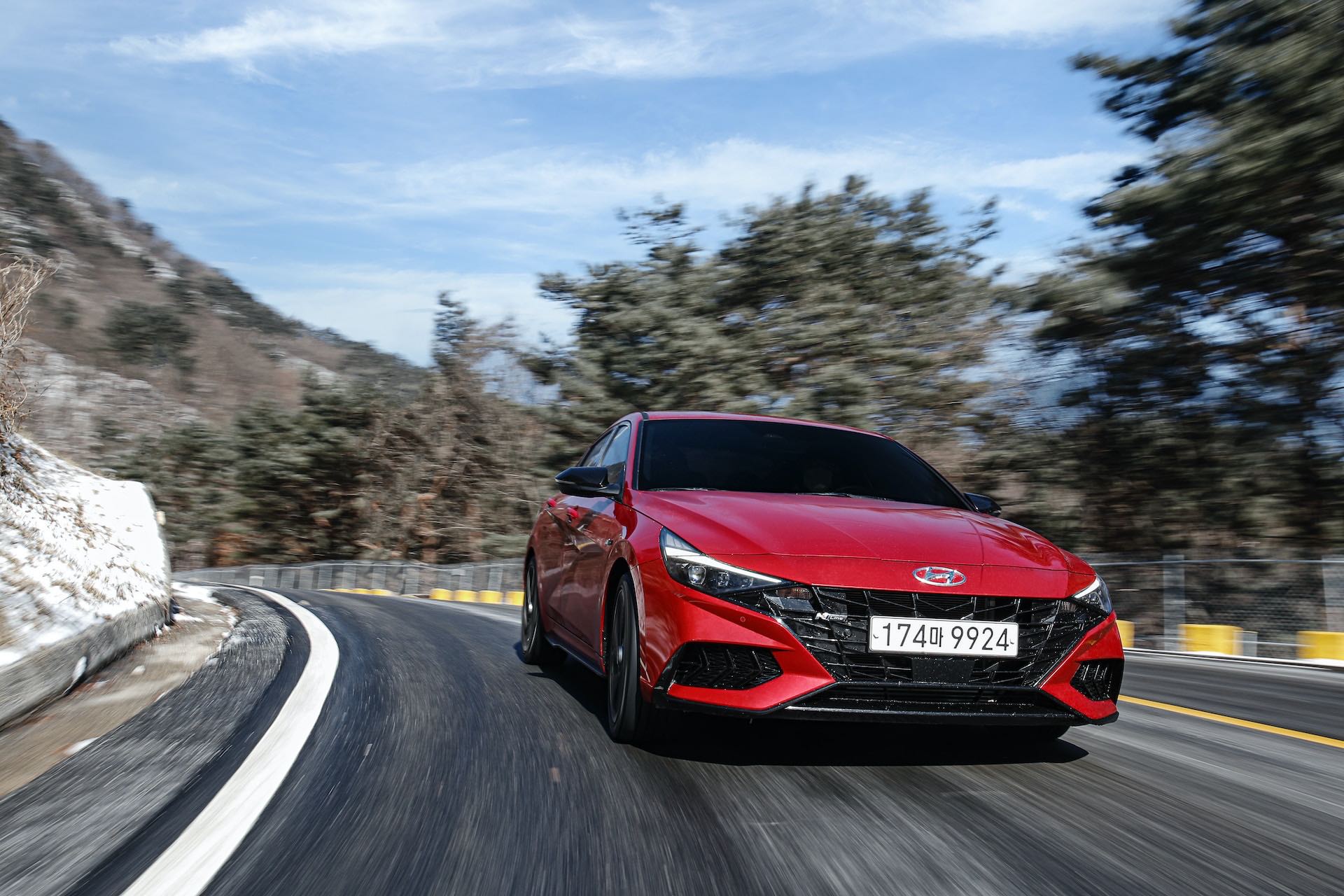 10. 2024 Hyundai Elantra: Balancing Affordability and Efficiency
The Hyundai Elantra of 2024 successfully blends practicality and comfort, making it a formidable competitor in the sedan segment. With its affordable starting price and remarkable fuel economy statistics, the Elantra guarantees to be economical both at the showroom and at the gas pump. Even with all of its advantages, you still need to compare it against more athletic competitors in the same class.
MPG: 31 – 37: The 2024 Hyundai Elantra takes great satisfaction in offering a respectable 31 to 37 miles per gallon fuel economy. These figures reassure prospective customers of fewer frequent gas station visits and, as a result, substantial savings over time.
Price: Starts at $24,540: The Elantra, which starts at a competitive $24,540, has a number of features that make it a good bargain. It is a desirable alternative for individuals looking for the comforts of a contemporary sedan without going over budget because of its price range.
Main Pros: Comfort and Practicality: With a starting price of a competitive $24,540, the Elantra is a fantastic value because of its many conveniences. Because of its price range, it is a tempting option for anyone searching for a modern sedan with all the amenities without going over budget.
Main Cons: Some rivals are sportier: Even while the Elantra performs well in many areas, it's important to remember that there are more sporty options available. Some rivals may be more interesting to watch behind the wheel if they value a more dynamic driving experience.
Examining the intricacies of the 2024 Hyundai Elantra enables prospective purchasers to have a comprehensive grasp of its advantages as well as possible areas of weakness relative to rival models. This comprehensive assessment makes sure the decision-making process is both informed and aligned with individual preferences.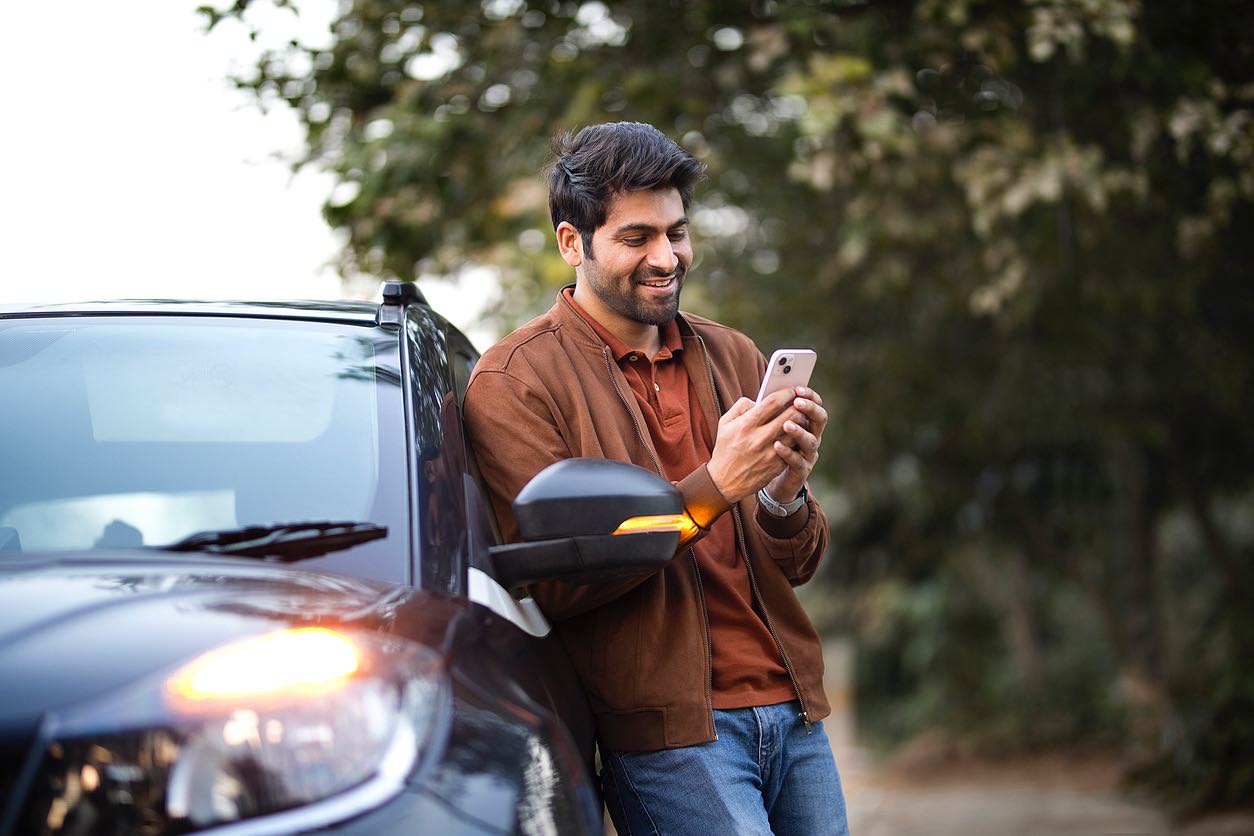 Driving Towards a Greener Future: Your Best Car Choices & How to Bring Them Home
In summary: As we've traveled the fuel efficiency trip, it's become clear that the auto industry is changing quickly to meet the increasing demands of customers for economy and environmental friendliness. The lineup of 2023–2024 cars, which includes the impressive 2024 Hyundai Elantra, is proof that it is possible to strike a balance between comfort, cost, and economy. Buying a fuel-efficient automobile is not only a prudent financial move but also an ecologically conscious one, especially in light of the fluctuating cost of gasoline and the growing public movement towards a cleaner future.
Why Ship A Car, Inc.?: One brand sticks out when it comes to shipping these premium automobiles: Ship A Car, Inc. SAC, which ships cars all throughout the country, is well-known for its extensive shipping services. With only certified, qualified, and insured carriers in their vast network, you can be confident that your valuable asset—whether it's an opulent SUV or a fuel-efficient sedan—is in the best hands available. With a strong foundation and an unshakable dedication to client satisfaction, SAC has established itself as the authority for all vehicle transportation requirements.
Make the Right Move with Ship A Car, Inc.: Make sure your 2023–2024 fuel-efficient vehicle receives the regal transportation it deserves if you decide to purchase one. With the best vehicle shipping option available, why take a chance? Selecting Ship A Car, Inc. means you're selecting dependability, superior service, and peace of mind. Go over there right away and complete the online vehicle shipment cost calculator. To help you drive into a better, greener future, get your free, no-obligation quotation now.
FAQs
1. Question: What is the primary reason for the increasing interest in fuel-efficient vehicles according to the article?
Answer: As the article points out, the volatility of gas prices in recent years is the main cause of the increased interest in fuel-efficient automobiles. Long-term savings at the pump are what consumers want, and fuel-efficient cars offer a way to get those savings.
2. Question: Which car, among those listed, offers a balance between affordability, comfort, and efficiency as a notable mention in the article?
Answer: The article highlights the 2024 Hyundai Elantra as delivering a good mix between cost, comfort, and fuel efficiency. This balance is noted as being offered by the vehicle.
3. Question: What distinguishes Ship A Car, Inc. from other vehicle shipping services?
Answer: Ship A Car, Inc. distinguishes out among competitors owing to the comprehensive nature of the automobile transportation services it provides throughout the United States. SAC has the biggest network of pre-screened, certified, and insured carriers, which allows them to ship vehicles with the highest possible level of safety and dependability.
4. Question: How can potential customers receive a quote for shipping their car with Ship A Car, Inc.?
Answer: Potential customers can fill out the online car shipping cost calculator on the Ship A Car, Inc. website to receive a free, no-obligation quote for transporting their vehicle.