Your kid might have already completed their high school years, and has now decided to join a university in another state. Now you will want to make sure that your child is comfortable and safe in a new place.  It is best for your child to have a car to drive, so that they can reach in time, and do not feel any inconvenience.
It can be difficult if your child has decided to take admission in a college, which may be a thousand miles away from where you are currently living. You cannot expect them to drive the car all the way from your current city to the university campus. It is not safe to allow teenagers to travel thousands of miles.
Taking the car to a new city can always be very challenging for your child as they may have to drive long distance through an unknown road. It may not be safe for them to cover such a long distance by driving, especially if you are not a seasoned driver.
So, you can consider shipping your child's car to the new destination by seeking an available transport service. Ship A Car is a well-known car shipping company that can provide such service at a nominal price. They have many years of experience in offering safe and secure vehicle shipping services anywhere in the US.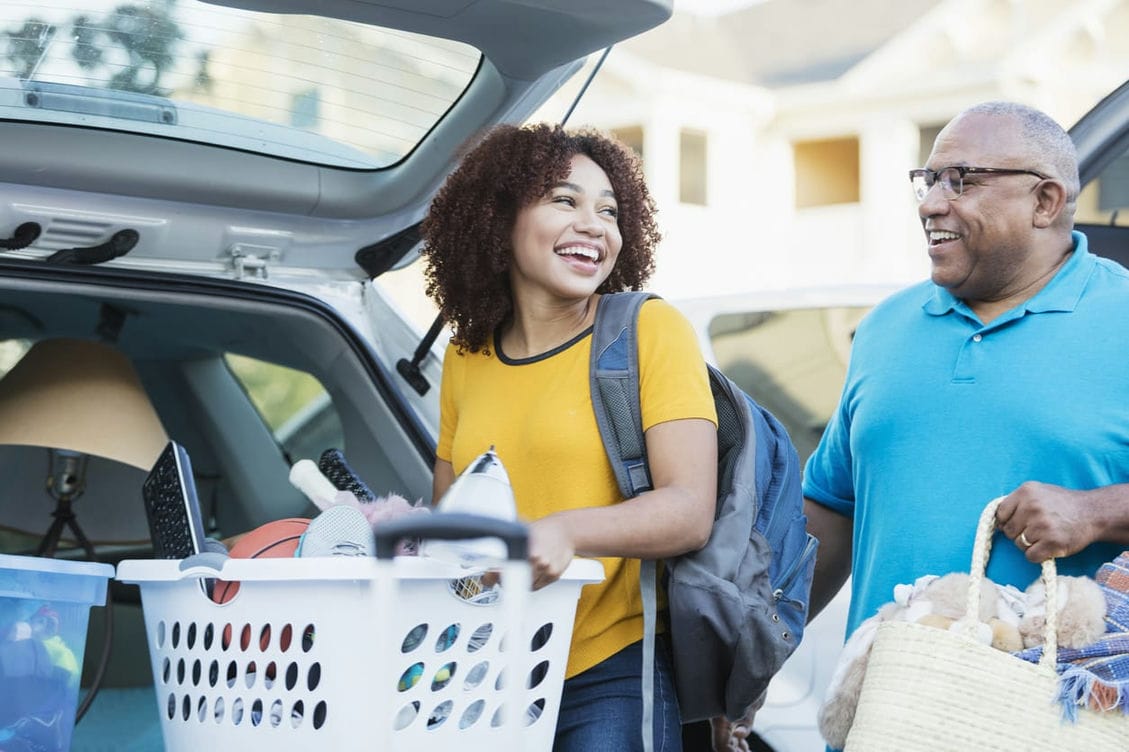 What should you do before shipping the car?
After you have located a suitable carrier who will transport your child's car to his required destination and negotiated the price for transporting the car then you need to do the following:
Get the car serviced and washed thoroughly. This is an important step because your child might not be able to find reliable service stations in the new location. You can also try to find more information of the authorized service stations in the new location.
Properly inspect the car and note down all the damages that are visible on the vehicle. Example – dents, scratches, and so on. Also, take several photos of the car from a different angle.
Also, conduct a routine general checkup of the car like whether there are any leakages? Whether all the brakes are working properly? Whether the battery is fully charged? Whether the condition of tires is proper?
Leave the fuel tank of the car only ¼th full. It safer to transport vehicles without filling the full tank.
Remove all personal belongings, which will include everything removable and that can be stolen by someone on the way. You should not leave any important documents, money, jewelry, or any other valuable items in the car.
Also, make sure that your trunk is empty as carrying the household belongings in the car is not at all allowed.
Fully secure the car by folding the mirrors, retracting the antenna, and fixing or removing any loose parts.
You must then hand over the car to the transporter and also give them your car key. You can keep the duplicate key with you. They may also ask you to submit the relevant document of the car.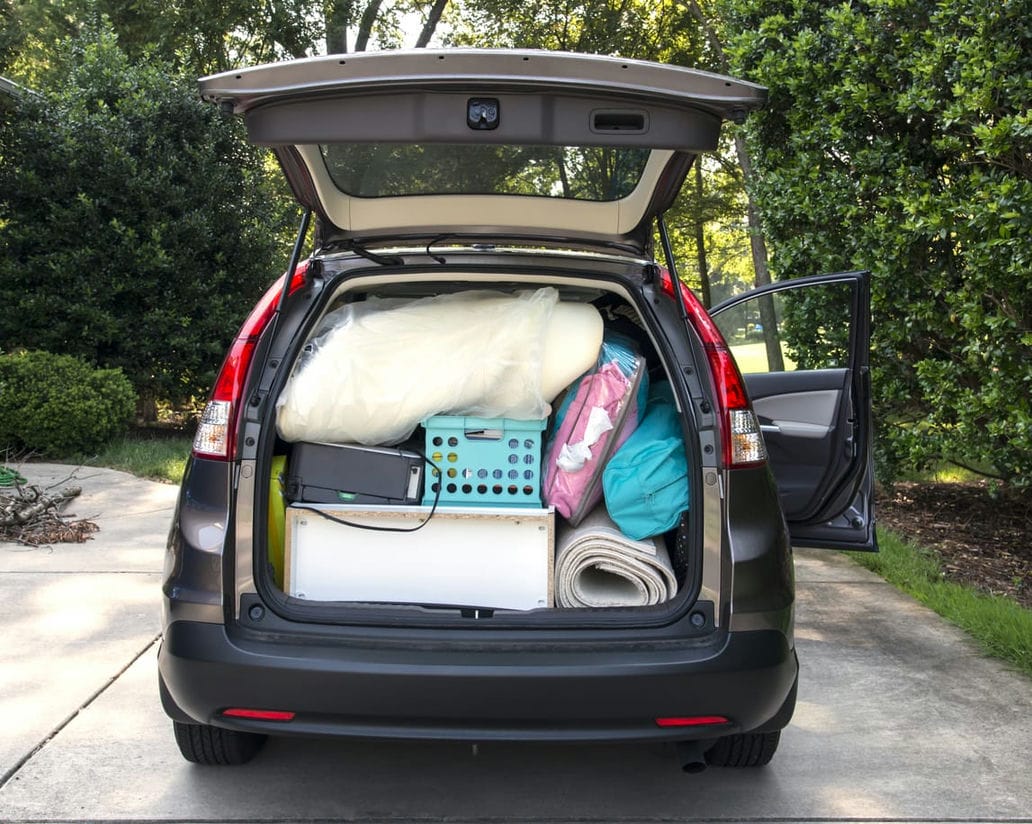 Know the date of arrival
While delivering the car, you must enquire about its approximate date of arrival at your new location. You must make sure that your child reaches their campus before that date so that as soon as the car reaches there, he can collect his car immediately.
He must check and ensure that no damage is caused during transportation by comparing it with the inspection report prepared earlier.
Understand the rules about shipping along personal items in the trunk
If you're moving back to school, you probably have a quite a bit of luggage to haul along, as most college students do. So, you might be thinking, why not pack some of it in the car to save a couple of dollars?
While most companies will not allow this because of safety and weight restrictions, there is a handful that will allow you up to a hundred pounds or so of personal items inside the car. They might charge you a little more for the shipping and tag on a couple of extra rules for your load. And of course, you'll have to search a little deeper to find the shipping company that allows you to ship along extra items.
It's an exciting time of the year when you get to go back to school to start a brand-new semester. Keep that time exciting and hassle-free by knowing what you need to know about shipping your car to school.
Contact Ship A Car today for your free no obligation car shipping quote at (866) 821-4555 and leave the worrying of getting your vehicle to college to us.