Simplify Your Kansas Heavy Equipment Move with Ship A Car, Inc.
Whether you're working on a massive construction project in bustling Kansas City or tending to expansive agricultural lands in rural Kansas, one thing is certain. 
You'll need heavy equipment to get the job done right. The Sunflower State, with its diverse economy and wide-ranging opportunities, often requires the movement of heavy machinery from one corner to another. Shipping such equipment is no small feat and requires specialized handling.
That's where Ship A Car, Inc. comes in. We're not just experts in heavy equipment shipping. We're your trusted partners in ensuring your machinery reaches its destination safely, efficiently, and hassle-free.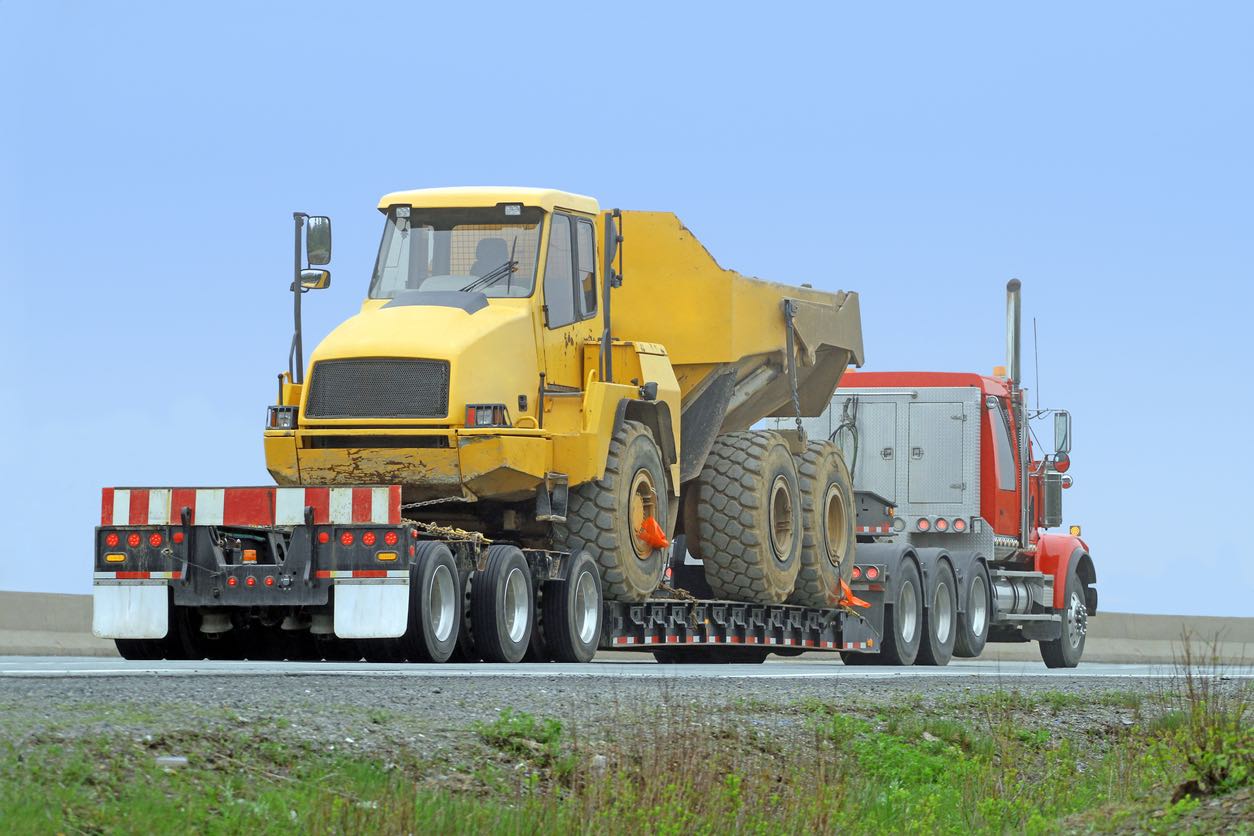 Kansas Major Shipping Routes
Navigating Kansas requires a deep understanding of its key transportation arteries, especially when shipping heavy equipment. A few major interstates and highways are critical to this endeavor:
Interstate 70 (I-70): Stretches from Kansas City to the Colorado border, serving as a major east-west route.
Interstate 35 (I-35): Runs from Oklahoma to Missouri, facilitating north-south transport.
U.S. Route 54 and U.S. Route 83: These roads are crucial for reaching remote or less-accessible areas.
Luckily, with Ship A Car, Inc., you don't have to go it alone. Our team is well-versed in the ins and outs of Kansas' roadways and will help you plan the most efficient, safe, and compliant route for your heavy equipment. Leave the logistical complexities to us so you can focus on your project.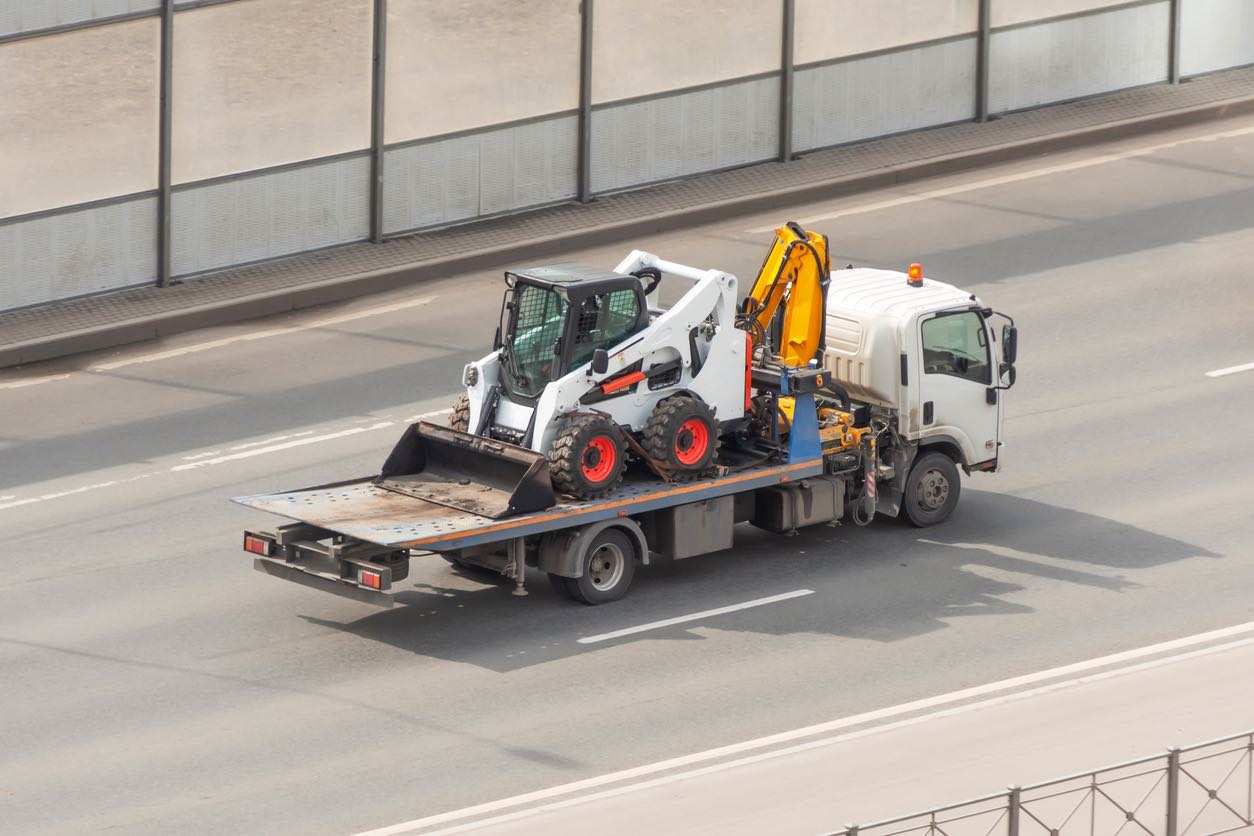 Common Types of Heavy Equipment We Ship
When you think of heavy equipment shipping, what comes to mind? Most people immediately think of large construction machinery, but the scope is much broader. At Ship A Car, Inc., we handle a wide range of heavy equipment:
Construction Equipment: Like bulldozers, excavators, and backhoes
Agricultural Machinery: Such as tractors, plows, and harvesters
Industrial Gear: Including forklifts, cranes, and manufacturing machinery
Each type of heavy equipment has its own set of challenges when it comes to shipping. For instance, agricultural machinery often needs to be moved during specific seasons, and industrial gear might require special permits or additional security measures. Knowing what needs to be transported allows us to prepare accordingly and provide a shipping solution tailored to your needs.
Specialized Shipping Tools
Shipping heavy equipment isn't a one-size-fits-all operation. It requires specialized trailers, lifting equipment, and securing methods to ensure safe and efficient transportation. Here are some of the essential tools Ship A Car, Inc. uses:
Low Boy Trailers: These trailers sit closer to the ground, making them ideal for transporting taller equipment like excavators and cranes. They can handle extremely heavy loads and are built to withstand a high degree of wear and tear.
Flatbed Trailers: Known for their versatility, flatbeds don't have sides or a roof, allowing for easy loading and unloading from all angles. These are typically used for machinery like tractors or smaller construction equipment.
Step-Deck Trailers: Similar to flatbeds but with two deck levels, these are great for equipment that's too tall for flatbeds but not tall enough to require a low-boy trailer.
Cranes: Specialized cranes lift machinery that can't be driven onto a trailer. This is common for industrial machinery or for equipment that is already disassembled.
Tie-Downs and Tarps: Heavy-duty chains, ratchets, and tarps secure the equipment, preventing movement during transit and protecting it from external elements like rain or wind.
And more!
When you choose Ship A Car, Inc., you're not just getting a shipping service but a customized shipping solution. Our team will assess your specific needs, from the type and size of your equipment to the final destination, and choose the most suitable tools for the job. Rest assured, your heavy machinery is in safe, experienced hands.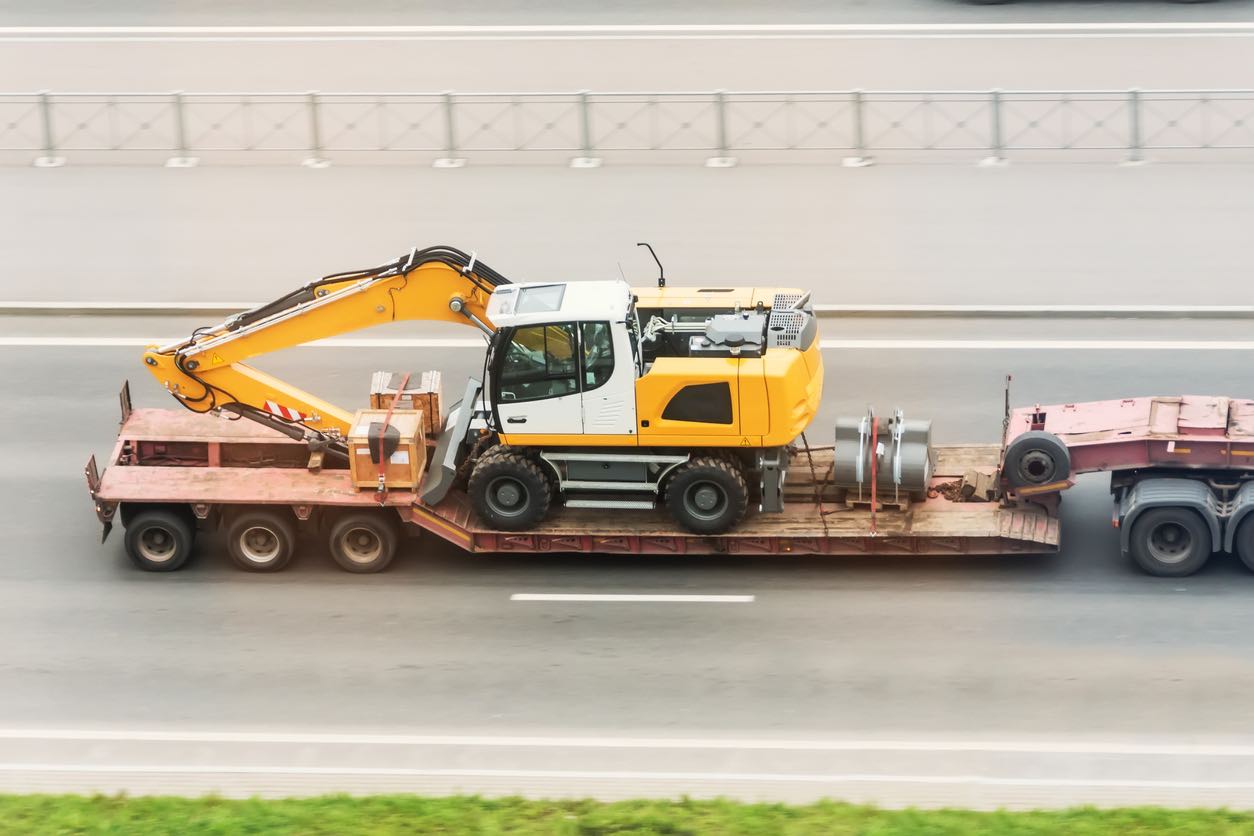 Kansas Heavy Equipment Shipping Permits and Regulations
Moving heavy equipment across Kansas means you'll need to take care of some permits and rules. Here are the basics:
Oversize or Overweight Permits: If your machine is bigger or heavier than usual, you'll need a special permit.
Trip Permits: These are short-term permissions that allow you to use Kansas roads without registering your truck in the state.
Route Surveys: You must check if the roads you plan to use can handle large loads.
The rules can vary depending on what you're shipping and where it's going. For example, a crane might have parts that stick out, requiring special attention when getting permits. Also, if you plan to use smaller roads or pass through towns, you may need local and state permits.
How to Prep Your Heavy Equipment for Shipping – A Step-by-Step Guide
Before your heavy equipment hits the road, you've got to get it ready for the journey. Preparation is key to making sure everything goes smoothly. Here's what you should do:
Clean Your Equipment: Dirt and grime can hide damages. Give your machinery a good wash so you can check it over.
Inspect for Issues: Look for loose parts, leaks, or other problems. Fix them or let us know about them before shipping.
Remove Personal Items: Remove any tools or personal items from the cab or storage compartments.
Your equipment might have unique features like attachments or accessories. If you can, remove these and ship them separately. This can make the shipping process easier and save you some money on permits, especially if it makes the equipment smaller or lighter.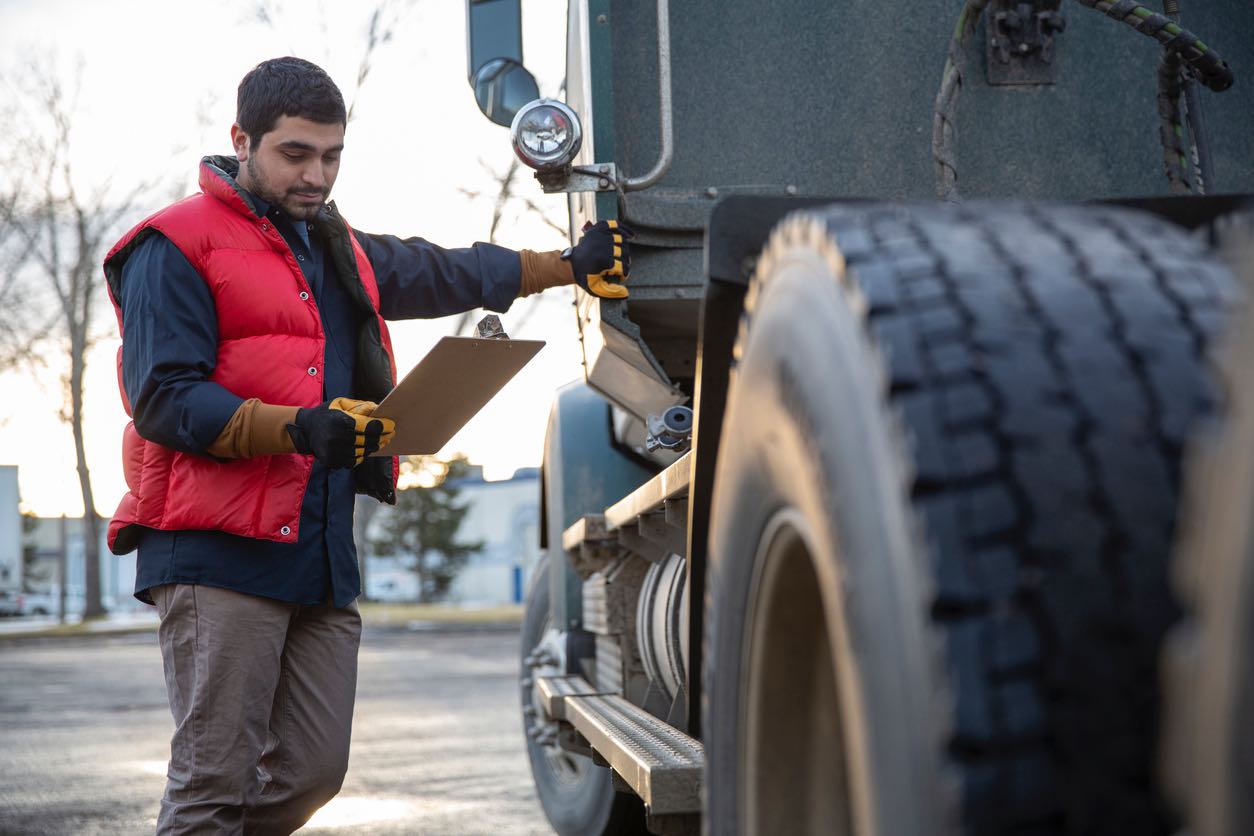 FAQ Section
Got questions about shipping heavy equipment? You're not alone. We get plenty of inquiries, and we're here to help. Here are some answers to questions we often hear:
Is my equipment too big to ship?: The good news is we have a range of special trailers and tools that can handle equipment of all shapes and sizes. We've got you covered, from low-boy trailers for tall equipment to flatbeds for more standard sizes.
How much will it cost?: The shipping cost can depend on a few things: the size and weight of your equipment, how far it's going, and the kind of trailer needed. For the most accurate pricing, contact us for a personalized quote.
Do I need to be there when my equipment is picked up or delivered?: We highly recommend that you or someone you trust be present during pick-up and delivery. This ensures that you can verify the condition of your equipment and sign off on any necessary paperwork.
One of the best parts of working with Ship A Car, Inc. is that you have easy access to experts. You don't have to dig through confusing documents or spend hours online searching for answers. Just give us a call or shoot us an email, and we'll walk you through everything you need to know.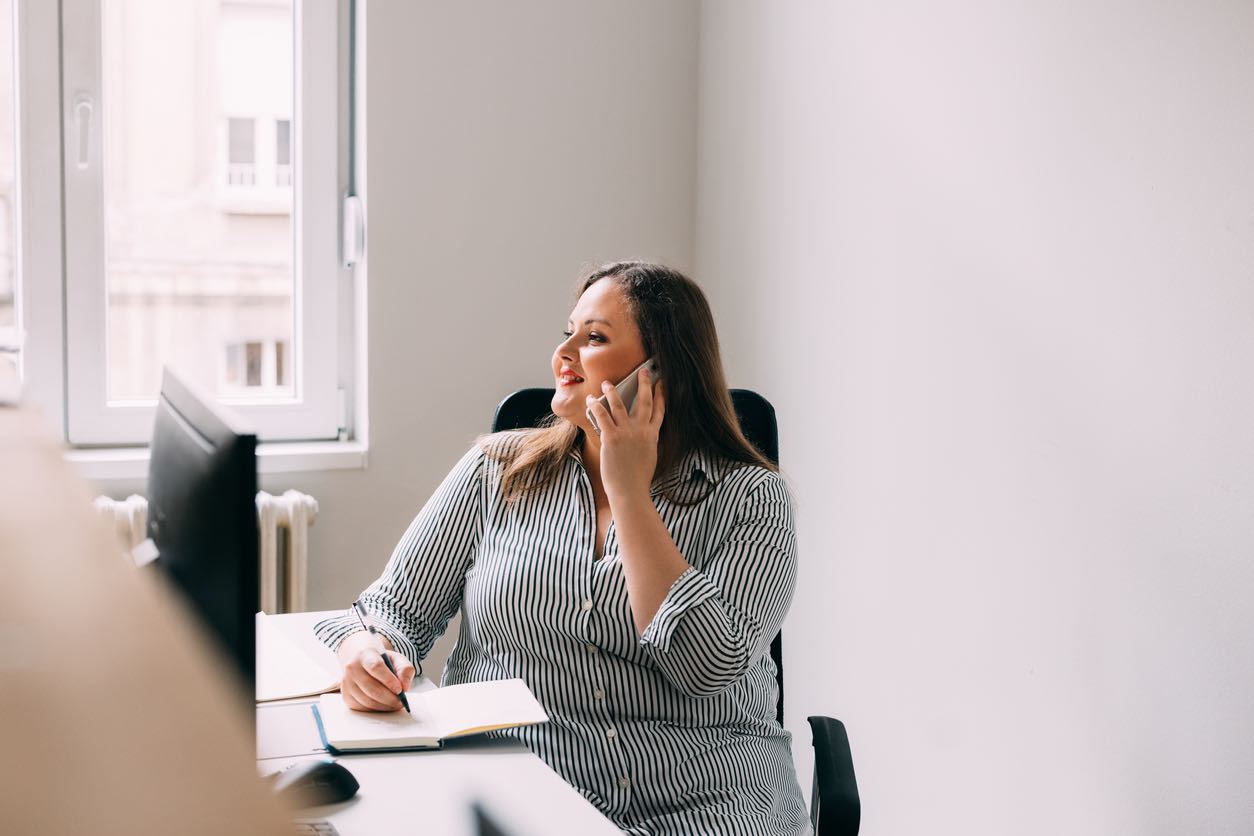 Contact Ship A Car, Inc for Your Kansas Heavy Equipment Shipping Needs
Shipping heavy equipment in Kansas might seem complicated at first. There are permits to get, equipment to prepare, and questions you might have. But don't worry, it doesn't have to be a headache.
With Ship A Car, Inc., you've got a partner who knows the ropes. We'll help you with all the permits and make sure your equipment is ready for the trip. 
If you plan to move heavy equipment in or out of Kansas, why go it alone? Contact Ship A Car, Inc. today, and let us handle the heavy lifting.