Transporting Your Classic Car to the Next Car Show Made Easy
Classic car shows are an integral part of American culture, allowing people to relive the past through cars. There are hundreds of events usually around summer around America showcasing a glimpse at what life used to be like before technology revolutionized everything while promoting creativity, innovation, and respect for the auto industry.
Anyone who wants to display their vintage car at one of these events would do well to find out what steps need to safely prepare and transport their treasured car to the host city/venue. This article will tell you all about the process. Here we go.
Most vintage vehicles consume more gas and can't go over high speeds without risking an engine meltdown. This leads to more overnight stops than you might want, which adds up in both cost and time spent away from loved ones for long trips.
The risks of accidents or vehicle wear-and-tear are costly too – all reasons why your car shouldn't drive itself there at all costs. But if you still need to travel with it, try using a reputable auto-shipping company instead. With transportation for vintage vehicles being so risky, the last thing anyone wants is for their precious piece of history to fall victim.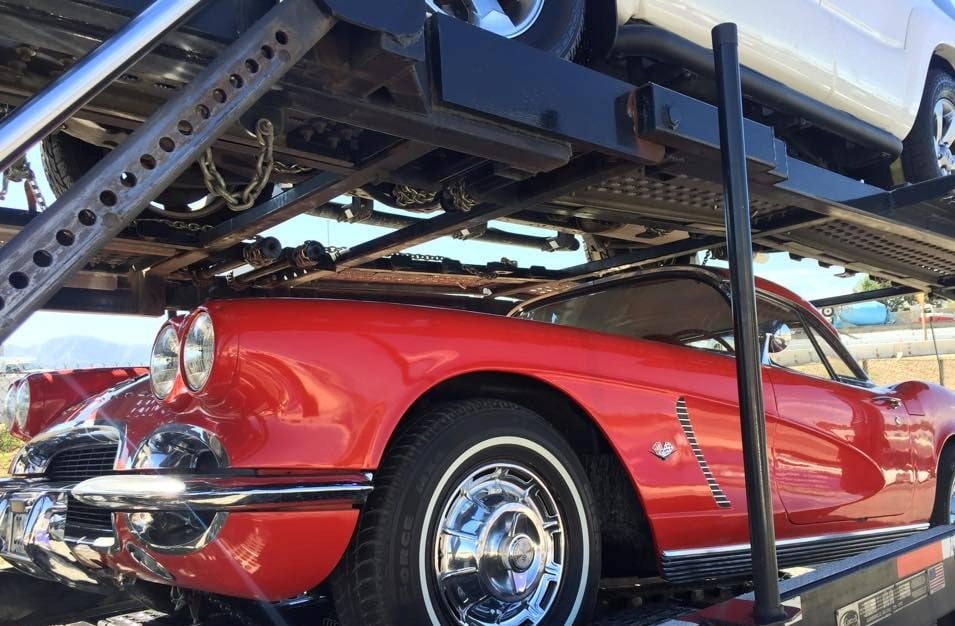 Finding a good shipping company
You're bound to come across many car-shipping companies if you're looking to ship your car. The first time you ship a classic car is always nerve-wracking. You want to make sure your beloved vehicle arrives safe and sound, but you also don't want to spend a fortune on shipping. It can be tricky to find the right balance between cost, time and quality, but it's not impossible.
Here are six tips for choosing a reputable auto transport company:
Ask for recommendations from associates, friends and family members who have shipped cars before.
Research the companies online to see if they're BBB accredited and how many complaints they've received in the past year.
Reading reviews written by customers will provide you with insights about whether or not to trust a given automobile shipping company. Check reviews on sites like Auto Transport Reviews, which has more than 5,000 user reviews of auto shipping companies across North America.
Another option is Trustpilot; an excellent starting point for those looking for such information. Here, one can find verified customer reviews about specific services- which would then allow the individual to make an educated decision as to whether or not they should hire said company.
Ask about liability coverage in case something happens while your car is being transported (most companies will require you to purchase additional insurance).
Find out if there are any restrictions on what type of cars can be shipped, some carriers won't accept convertibles or vehicles with soft tops or ragtops because they could be damaged during transport.
Make sure they cover locations you're departing from and arriving at to ensure quality coverage for your car.
Since you're transporting a classic model, look for one that offers enclosed transportation. An enclosed carrier is often the safest option when it comes to shipping cars, especially classic cars or vintage vehicles. This type of carrier offers complete protection from the elements, ensuring that your vehicle arrives in perfect condition.
Start getting quotes – doing so will give you a chance to see which rates are affordable while comparing companies' pricing, experience, and fast and safe delivery against one another. It's also worth reaching out via email or phone call (if not both) when there are further questions about the shipment process.
Shipping classic cars require special care and attention to detail. It is important to find a shipper that is knowledgeable about the different types of vehicles you may be shipping. They should understand the specifics of safely moving a car and have the proper tools, such as ramps and straps, for getting the job done right.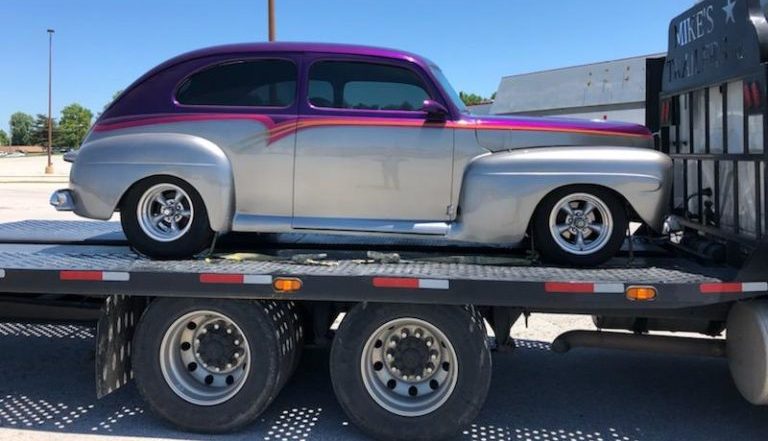 What is a classic car?
Classic cars may be defined as vehicles that are rare or historically important, or they may simply be preserved examples of a particular style of automobile. In some cases, classic cars are restored to their original condition; in others, they are modified to improve performance or aesthetics without compromising either the historical value of the vehicle or its function as an automobile.
 Classic cars generally have higher values than modern counterparts because many have interesting stories behind them and may also provide insight into history itself.
For example, many people buy early Ford Model Ts because they were one of Henry Ford's first commercially successful products; others prefer muscle cars like Camaros and Mustangs because these models represent some of America's most iconic vehicles ever built by domestic manufacturers during its golden age (1960s-1970s).
Preparing Your Classic Car for Shipping
When you ship your classic car, there are a few things you should do ahead of time to ensure that the car makes it safely to its destination.
Thoroughly clean the interior and exterior of the car. Make sure that any dirt or grime that could get into the engine is removed from the vehicle before shipping.
Remove all unnecessary items from inside and outside of the vehicle. This includes anything loose in the trunk, glove box, and any other storage areas in or around the car. You should also remove any loose items like floor mats and seat covers since they can get caught in moving parts during transportation.
Remove all fuel from your tank prior to shipping if possible. If this isn't possible then it is recommended that you fill up your gas tank just before shipping so there is less chance of spillage during transit if something happens to your fuel system en route to its destination point.
Make sure all windows are closed and locked when shipping your classic car so no one can break into it while it's being transported from point A to point B by an auto transport company such as Auto Transport Group LLC
Checking the battery is especially important because batteries can leak acid when they are not maintained properly or if they get overheated. If you can't see any leaks on the outside of battery cells, take off one of its caps to inspect the inside for any corrosion or signs of leakage from exposed terminals or other parts of its structure (such as cracks in plastic cases).
Check the AC system. If your car has air conditioning, it must be drained and checked for leaks before you ship it.
Check tires and brakes. Make sure they're fully inflated and in good condition.
Disconnect any loose wiring that could get caught in moving parts or around other vehicles in transit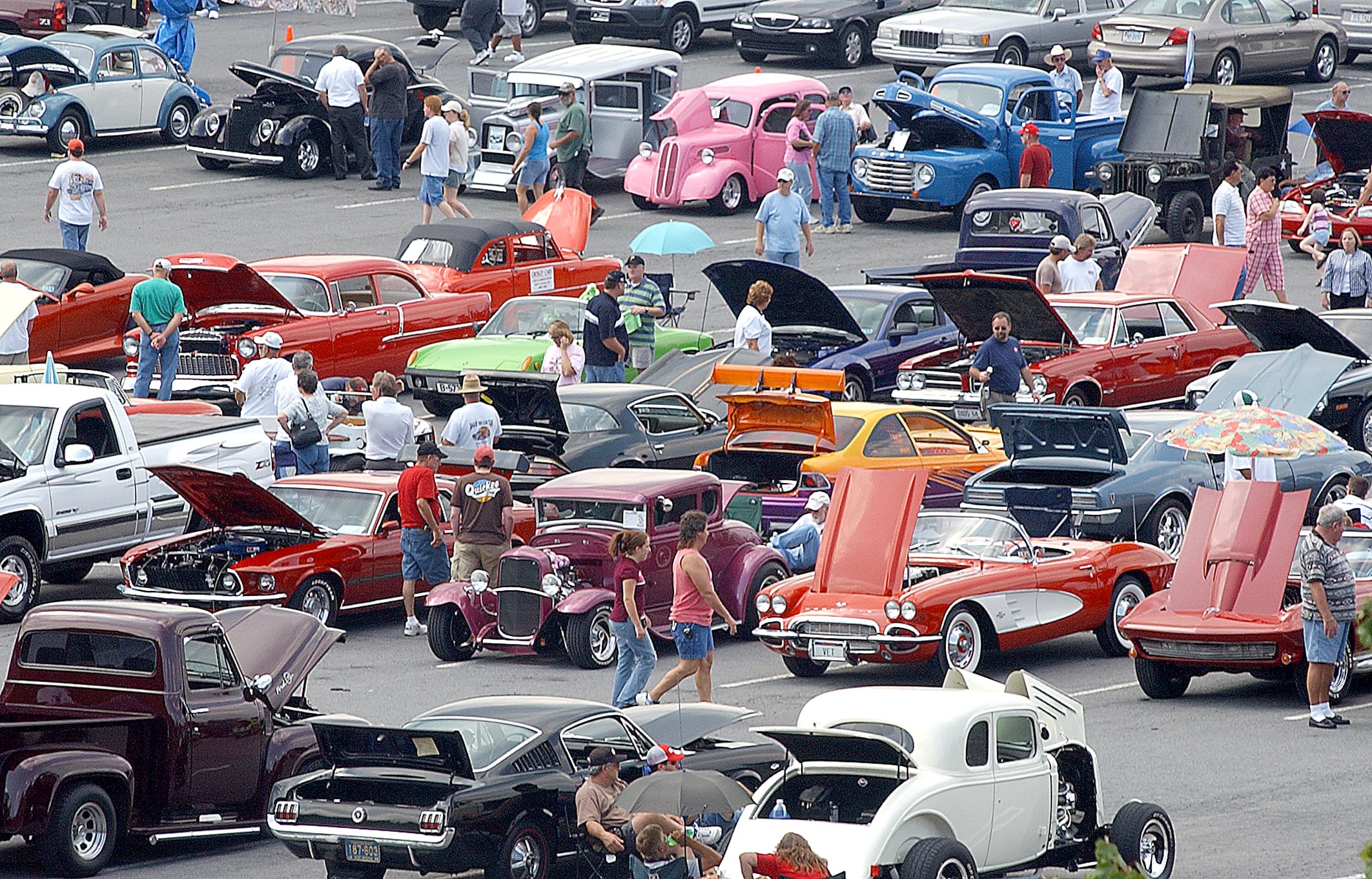 What is a classic car show?
A classic car show is a gathering of people who want to see and admire classic cars. The events are usually organized by local car clubs, and they can be held in a parking lot, on a street or even on a race track.
It's important that you make sure you're following the rules of any particular show before you ship your vehicle there; some shows may not allow certain types of vehicles due to safety concerns or other issues.
Five Biggest Classic Car Shows in the US
There are so many classic cars shows to choose from in the United States that it can be overwhelming to figure out which one is best for you. Here is a list of some of the bigger events: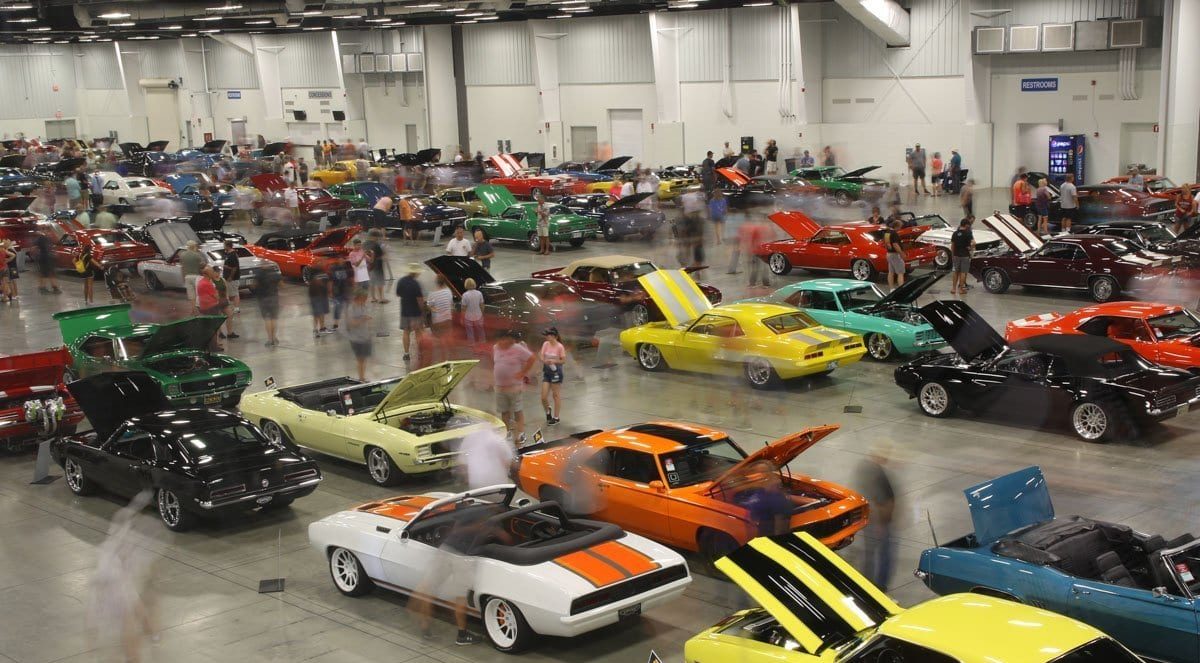 1.    Goodguys PPG Nationals
The Goodguys PPG Nationals is an annual car show. It's one of the largest car shows in the United States and attracts over 500,000 people each year.
The Goodguys PPG Nationals has been around since 1977 and has grown each year since then. The show features everything from vintage cars to new models and even exotic vehicles. You can find everything from Ford Mustangs to Lamborghinis at this event.
According to their website: "The Goodguys PPG Nationals is the premier event for hot rods, muscle cars and custom vehicles." They were founded in 1988 and have been holding these events ever since.
The Goodguys PPG Nationals is a great way for car enthusiasts to come together and share their passion for classic automobiles. There are also seminars on how to restore your car or find parts for your vehicle.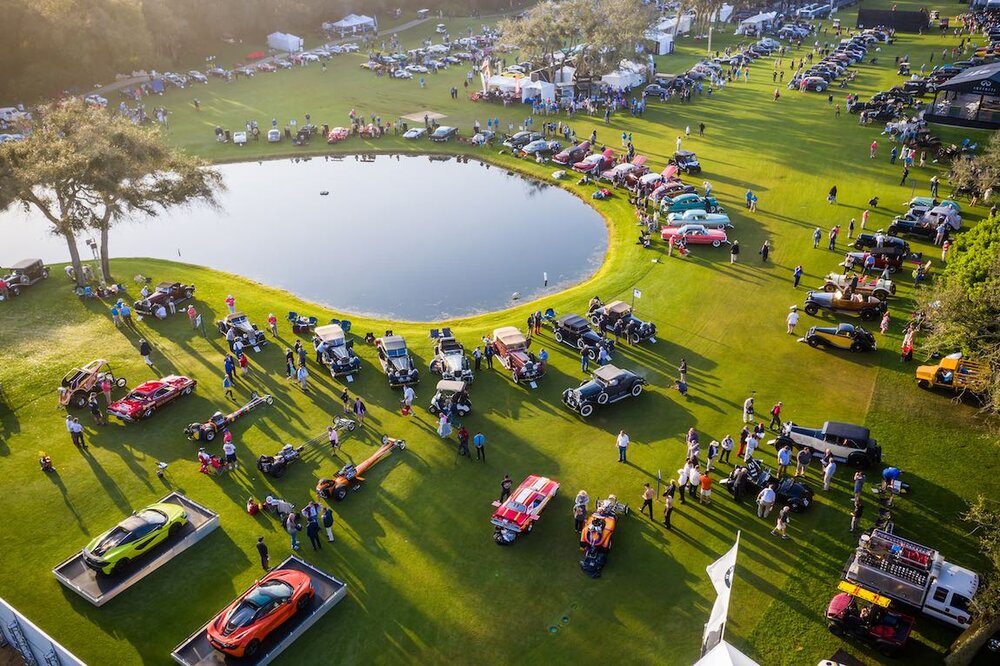 2.    The Amelia Island Concours d'Elegance
The Amelia Island Concours d'Elegance is a classic car show held in March at the Ritz-Carlton, Amelia Island. The show features more than 200 of the world's finest automobiles and attracts an audience of more than 15,000 people.
The Amelia Island Concours d'Elegance began in 1976 as a way to celebrate the history of car collecting and racing on the island. It was originally organized by Bill Warner, who had been collecting cars for many years. The first show attracted about 1,000 people and featured just 26 cars from collectors' private collections. Since then it has grown into one of the most popular classic cars shows in the United States, drawing crowds from all over the world and from some of the most prestigious car collections in existence.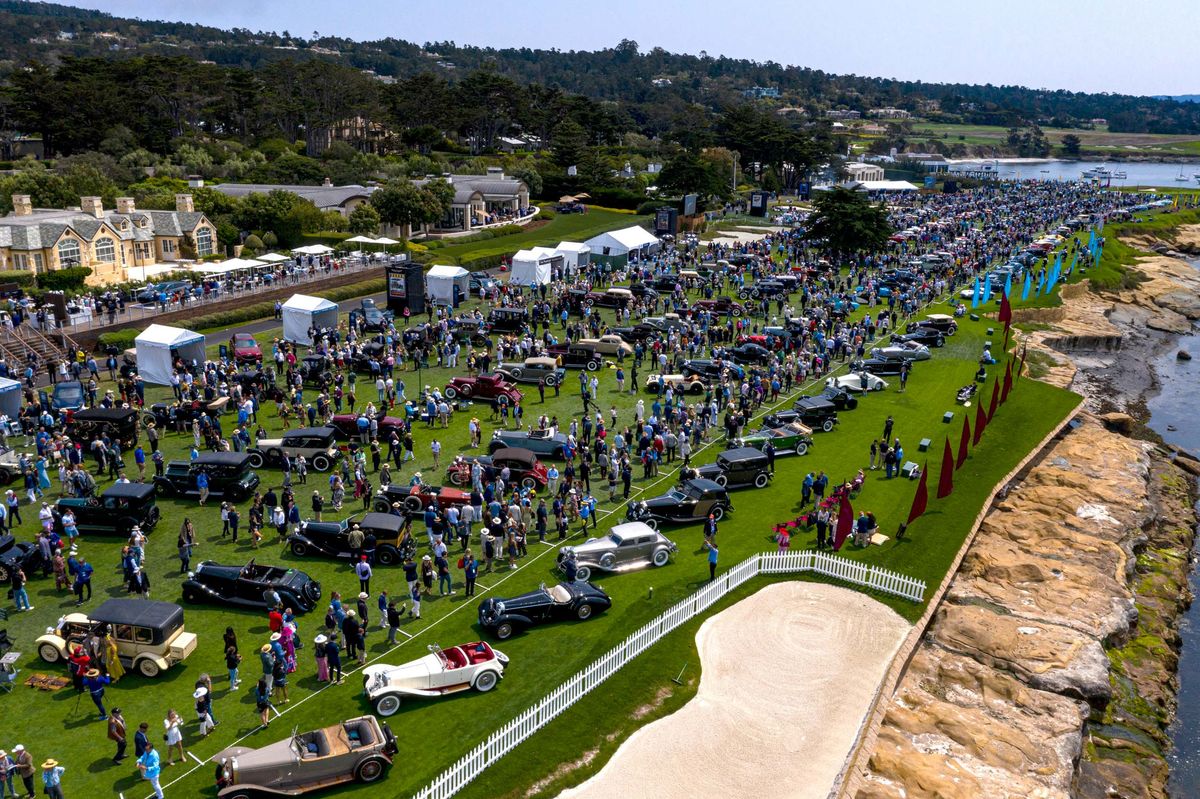 3.    The Pebble Beach Concours d'Elegance
The Pebble Beach Concours d'Elegance is an annual event held in California. It takes place in August, at the Pebble Beach Golf Links. The event has been held since 1950 and is considered one of the most prestigious classic car gatherings in the world.
The Pebble Beach Concours d'Elegance showcases classic cars from various periods and regions, these include vintage race cars, antique luxury automobiles, and rare one-of-a-kind vehicles. The cars are judged based on their condition and authenticity, and they are then awarded a gold medal (for first place), silver medal (for second), or bronze medal (for third). The event attracts an average of 50,000 attendees each year.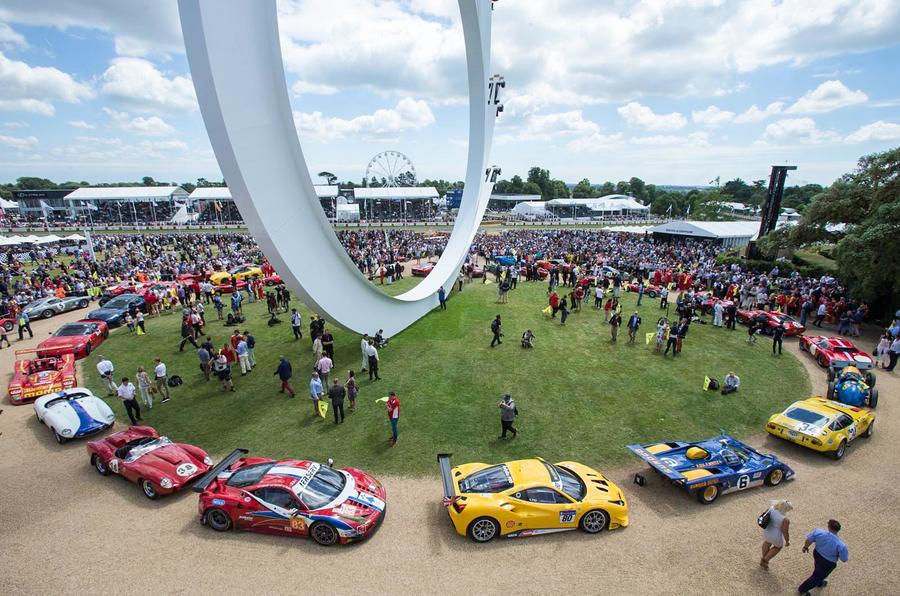 4.    The Goodwood Festival of Speed
The Goodwood Festival of Speed is an annual event that takes place in the English town of Goodwood. It is a celebration of cars, motorcycles and racing. The festival has been held since 1993, and it runs from Thursday to Sunday each June.
The festival attracts more than 200,000 spectators annually and includes car racing as well as live music performances. Each year's festival focuses on a different theme. Past themes have included "Pit Stop" (2014), "Racing Legends" (2015) and "Speed & Style" (2016).
In addition to the racing events that take place during the festival, there are also displays of classic cars at Goodwood House, where the festival is held. These displays include vehicles from various eras throughout history including those made by Ford Motor Company, Ferrari and Porsche.
The festival began in 1993 as a way to celebrate the 40th anniversary of the Goodwood Circuit, but it has since evolved into an annual celebration of automotive culture. The festival is attended by thousands of people each year, including celebrities like Jeremy Clarkson and Jay Leno. In addition to hosting vintage cars on display for attendees to view, there are also competitions for drivers who want to show off their skills behind the wheel.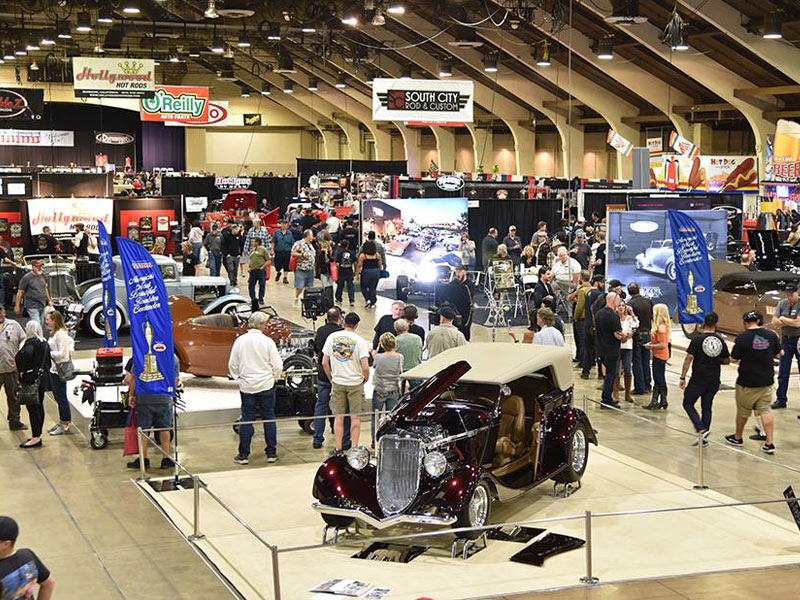 5.    Grand National Roadster Show
The Grand National Roadster Show is an annual event held in the United States that is dedicated to classic cars. Since 1949, the Grand National Roadster Show has been showcasing the best of American hot rods and custom vehicles, as well as celebrating the lifestyle that comes with them.
It's a time of year when everyone gets excited about going out to see classic cars on display at events like this one. The Grand National Roadster Show is one of the largest car shows in North America, drawing tens of thousands of attendees each year.
The show includes a competition for the top custom builds in several different categories, as well as a wide range of vendors selling parts and accessories for classic cars.
Other notable ones include:
AACA Indoor Auto Show
Motor City Car Jam Fest
Los Angeles Auto Show
National Capital Classic Car Club
The NCCC (National Capital Classic Car Club)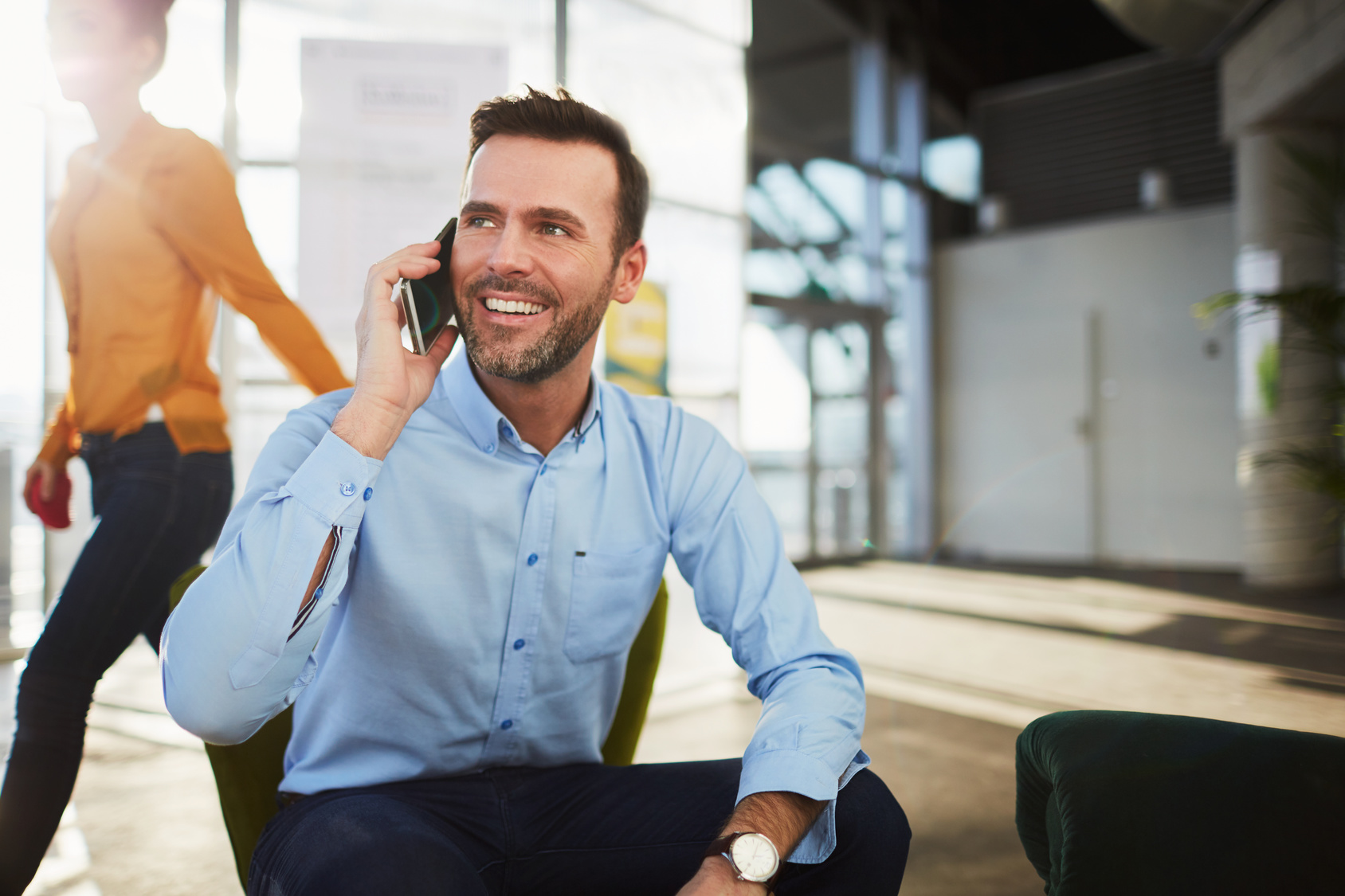 Classic Car Shipping Charges
Ready to ship your high-end classic car? Unsure about trusting it with just anyone? SHIP A CAR, INC is here for you. Our team vets and curates only the most qualified, licensed, and insured transportation companies. Your precious vehicle will be in good hands with us. Just compare our quotes, choose one that suits your needs, and start saving money today.
Conclusion
Preparing your vehicle for transport to and from an auto show can be challenging, but the rewards are well worth the effort. With this advice, you'll be able to make sure that your vehicle arrives safely and quickly so that you can enjoy all of the benefits of showing off your prized possession at an auto show near you.