You decide on one, come to purchase terms with the dealership, and drive your new car home that day.
But have you ever thought of looking online for cars far away from your location and purchasing it? Many people do. Or at least want to:  54 percent said they would "love" to purchase a car from the comfort and privacy of their home (no need to deal with a car salesperson up close and personal) and 42 percent were okay with purchasing a vehicle without ever taking it for a test drive.
But what about getting it home? No need to worry about that: you can have it shipped to you.
If this interests you, take a look below for tips on how to purchase a car online and then have it delivered to you.
How to Buy a Car Online
Just as you do buying a car locally, set your car-buying budget. Don't forget that the "cost" of a car is far more than its purchase price. You should factor in the cost of:
tire replacement (larger cars require larger and more expensive tires),
gasoline (bigger cars have bigger gas tanks that will cost more than a smaller car at each fill up),
insurance (newer and/or more expensive cars cost more to insure),
and so on.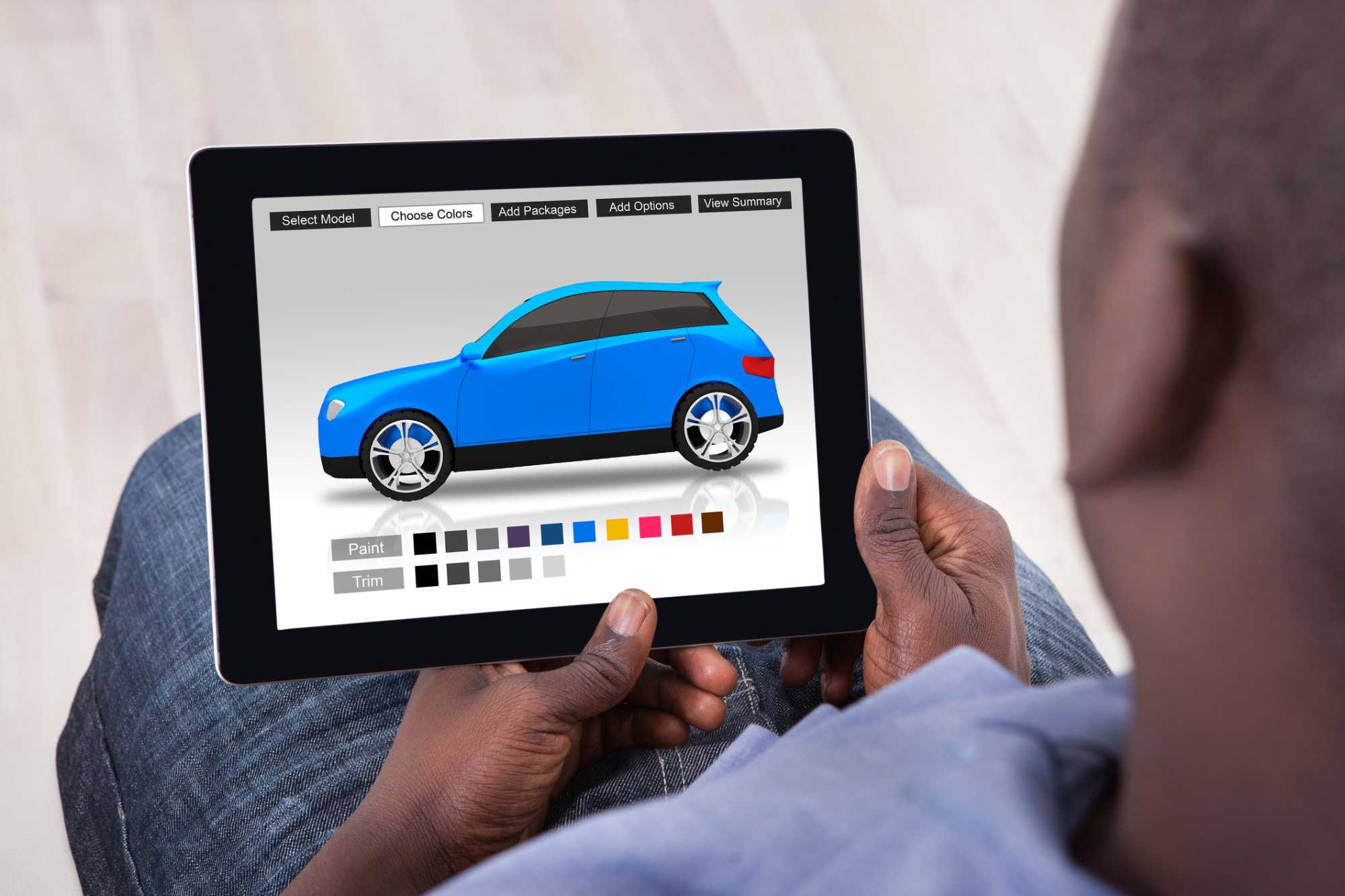 Buying a New or Used Car from a Dealer
Your first step is to head to Edmunds or the Kelley Blue Book and look at the performance ratings for the new or used car models in which you're interested and ascertain what a fair price for the car might be.
Once you've found the car you want to purchase, it's time to negotiate and the good news is that this part of the process – the one most people abhor – is easier online.
One way to negotiate for a new car is to email two or three dealers and ask for their best price (make sure the price includes any extras you want added, as well as taxes and fees). Then, when get what you believe is their lowest price, email that price to any other dealer with which you're interacting and ask if it can make a better offer.
Once you've done some back and forth with the dealers, take the price you feel is best, is within your budget and which matches the range you found at Edmunds or the Kelley Blue Book.
The same tactic works well for used cars, too. Make sure you get the VIN from the dealer so that you can check CarFax or other site to see the vehicle's sales, rental, accident and/or damage history.
Buying a Car Online from a Private Party Seller
If buying from a private party seller, you no doubt will be buying a used vehicle, so you'll want to be sure to get the car's VIN and check its history. You also may want to find a mechanic near the car and arrange for him to inspect it. Most mechanics charge around $100 for this service.
If the seller won't negotiate with you or you otherwise feel uncomfortable that he/she is trying to pull a fast one on you, walk away: there are many cars online from which you can choose.
Let Someone Else Haggle for You
If the idea of negotiating at all online gives you hives, check out Vinadvisor, Truecar or other sites that will negotiate online with dealers for you.
Arranging to Have Your New Car Shipped to You
Auto transport service companies such as Ship A Car, Inc. have extensive experience in transporting recently purchased cars to their new owners.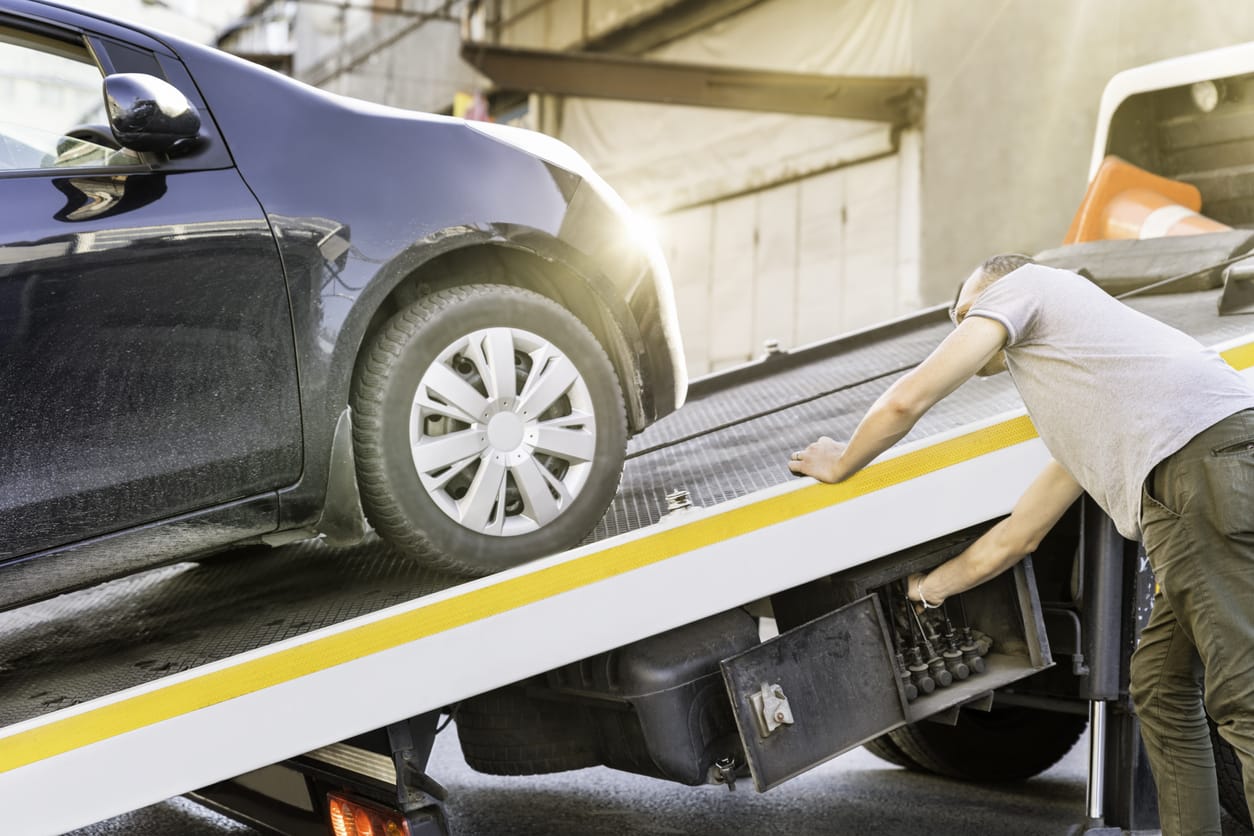 You should look around for an honest and professional auto transport company near the car's location. However, if you're uncertain if you can find one near your car, you can hire an auto transport brokerage company (such as us) to arrange for transport for your car with a reliable shipper. And the brokerage need not be near your car to do so: we, for example, can arrange for transport anywhere in the country due to our great network of transport firms with which we work.
You'll also need to make some decisions regarding how you want to have your car shipped to you.
We'll also make sure your car is loaded carefully and we will handle all the details (including paperwork signing needs) with the dealership/private party seller to make sure your car is loaded properly and secured safely.
If you've purchased a car far from your home and need it brought to you, contact Ship A Car, Inc. at 866-821-4555. We've served more than 35,000 customers since 2012, earning an "A+" rating from the Better Business Bureau as a result. And those 35K customers? They've given us an average 5-star ratings, as well.
We look forward to hearing all about your new car and having it delivered to you on a budget in a safe and timely matter!