Unraveling the Mystery Behind the Theft of America's Iconic Powerhouses
In recent years, the American automotive landscape has witnessed a peculiar trend: the consistent targeting of Dodge muscle cars by thieves. In addition to winning over automotive aficionados, these formidable vehicles that personify American engineering and sheer power also appear to have drawn the interest of lawbreakers. Particularly the Dodge Charger HEMI and SRT Hellcat have frequently been at the top of the Highway Loss Data Institute's (HLDI) list of the most frequently stolen cars for model years 2020–22. However, why are these vehicles such a draw for thieves? And how do other cars stack up in this questionable comparison?
The records from the HLDI offer an interesting look into the habits and inclinations of American auto thieves. Certain cars are stolen because of their performance and sheer luxury, while other cars wind up on this list because of outside influences like viral trends or technology flaws. The causes behind these thefts are as varied as the vehicles themselves, as we can see when we look deeper into the details of these figures. A car's vulnerability to theft is influenced by a number of elements, including immobilizers and engine power. Come along with us as we explore the story behind the data as we make our way through the complex web of auto theft trends.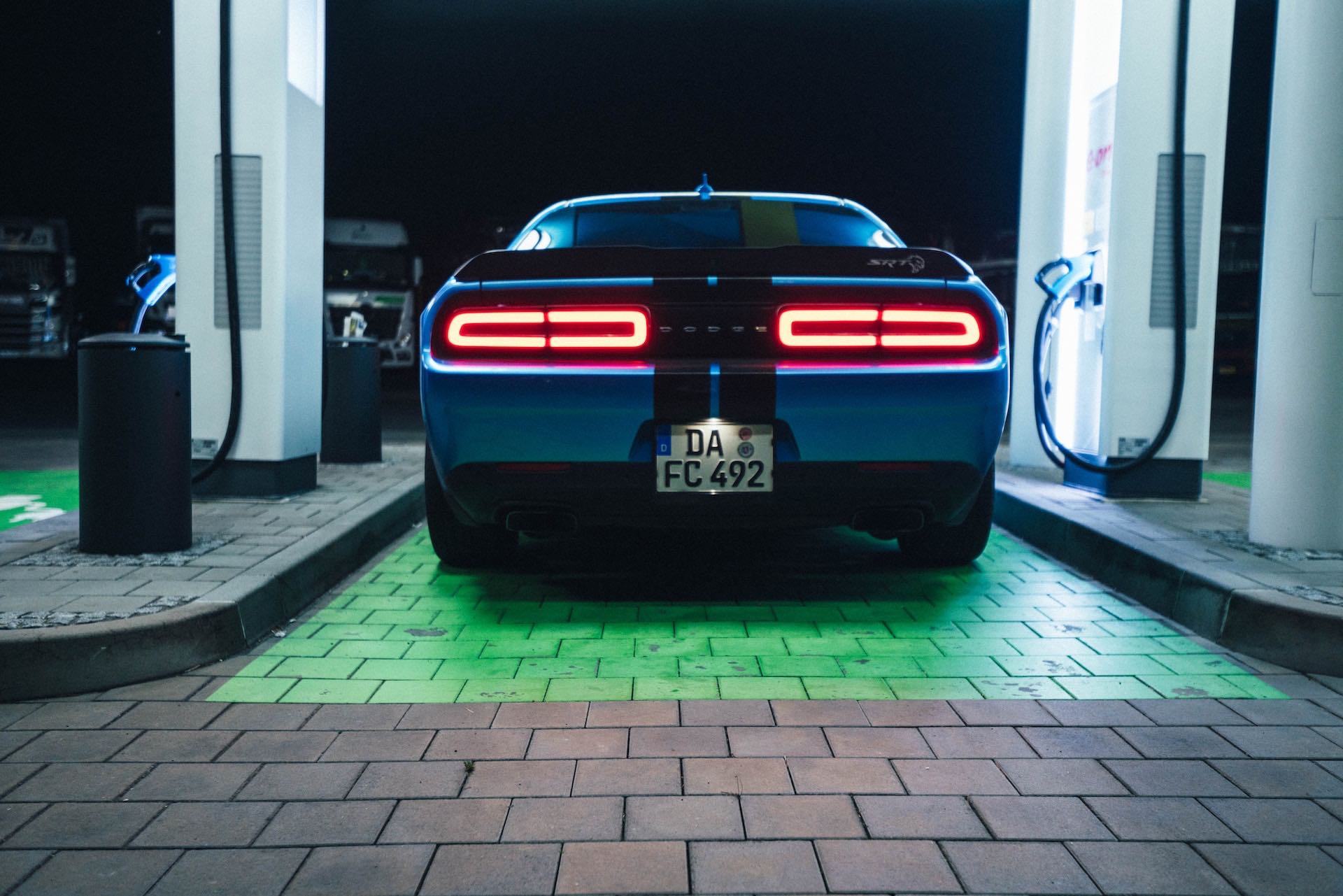 Dodge Muscle Cars: The Irresistible Temptation for Thieves
In the vast landscape of American automobiles, Dodge muscle cars have consistently stood out, not just for their roaring engines and iconic designs, but for a more dubious distinction. Car thieves now consider the Dodge Charger SRT Hellcat and Dodge Charger HEMI to be their favorites as they frequently top lists of most-stolen cars. This tendency is further supported by the latest data from the Highway Loss Data Institute (HLDI) for the model years 2020–2022. But why are these cars such attractive targets, and what is it about them? Let's examine the information and the attraction of these US titans in more detail.
The Persistent Appeal of Power and Prestige Not just any cars, the Dodge Charger SRT Hellcat and Dodge Charger HEMI are representations of strength, velocity, and the pinnacle of American automotive design. Their supremacy on the most-stolen list of the HLDI is not an isolated incident. These cars have remained popular with thieves for many years, which is evidence of their enduring appeal. They are sought after by those hoping to benefit quickly from their theft as well as by vehicle aficionados due to their unique combination of performance and distinction.
Numbers That Raise Eyebrows The numbers are quite astounding when it comes to the Charger SRT Hellcat theft statistics. The frequency of these claims was 60 times higher than the norm for all 2020–22 models. With its theft claims skyrocketing to more than 20 times the norm, the Charger HEMI isn't trailing behind in this infamous race. These numbers aren't just figures; they're a stark reminder of the allure these cars have. With the lure of unrivaled power and a healthy resale value, it's a siren song to thieves.
The Undeniable Allure: More Than Just Metal These Dodge muscle cars have an ethereal charm that transcends their brute might and phenomenal stats. They are a glimpse into American history and a symbol of the nation's infatuation with force and speed. It's difficult to ignore the heritage that their engines and shiny exteriors speak of with every rev and shine. Their alluring blend of material strength and cultural significance renders them appealing not only to automobile enthusiasts but also, regrettably, to those who would prefer to pilfer rather than purchase.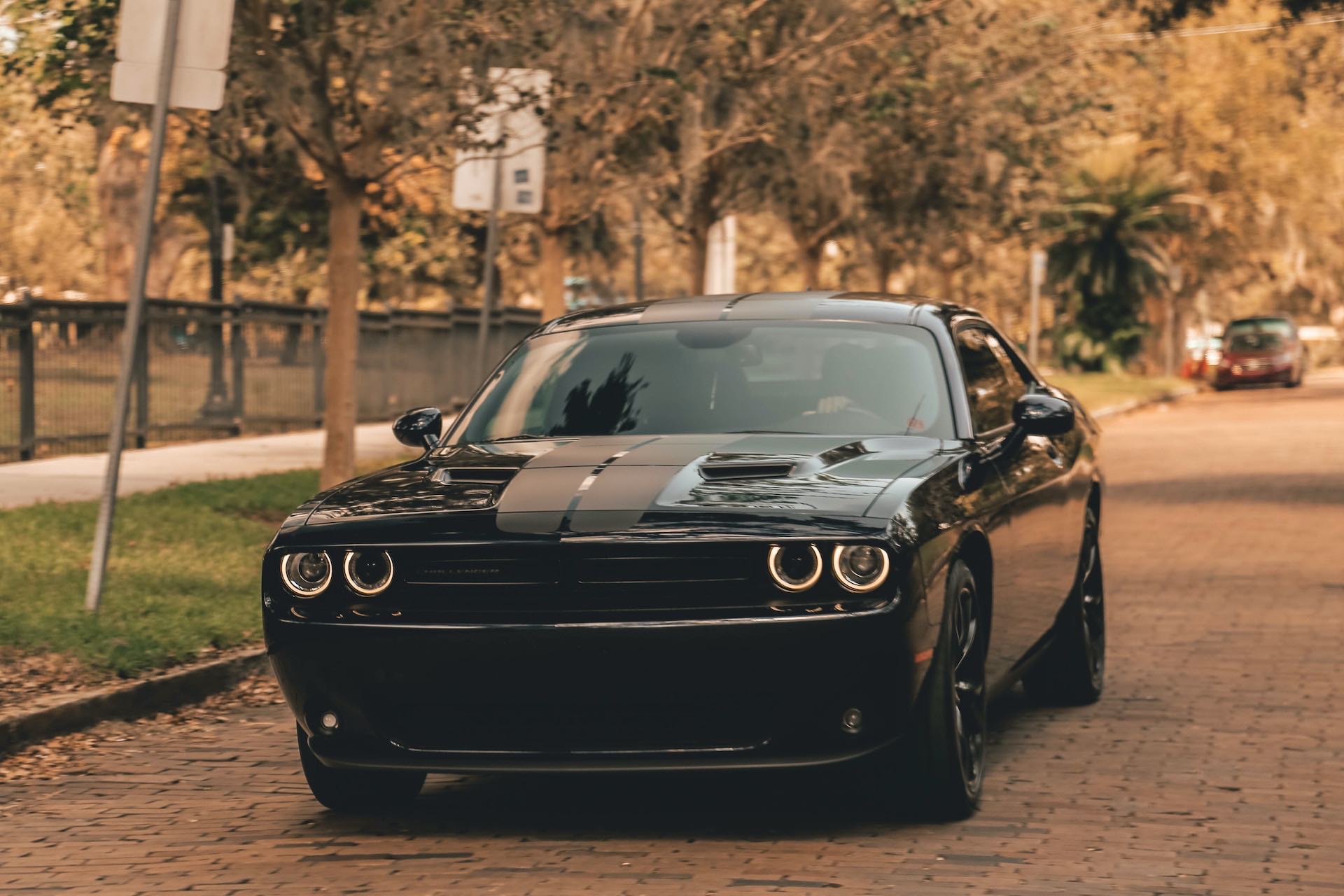 Decoding the Dodge Dilemma: A Deep Dive into Theft Trends
Not only do Dodge muscle vehicles have distinctive styling and screaming engines that set them apart from other cars on the broad American automotive landscape, but they also have a unique draw for thieves. These cars have routinely led lists of the most stolen in the United States for the previous 10 years. What, though, makes them such reliable targets? And in terms of theft rates, how do they stack up against other cars? Let's investigate the past information to solve this mystery.
The Persistent Allure of Power Theft has long been a favorite among Charger and Challenger vehicles, especially the ones with big, powerful motors. They have routinely held positions among the top five most-stolen automobiles since 2011. The attraction appears to be becoming stronger. There were an astounding 25 whole-vehicle theft claims for every 1,000 insured vehicle years for the 2020–22 Charger SRT Hellcat models. Compared to the about 18 claims for the 2019–21 models, this is a significant increase. For individuals with evil intents, the status and authority these models carry seem to be an alluring draw.
A Stark Contrast in Numbers It's important to compare Dodge muscle cars with other automobiles in order to fully understand the extent of their theft rates. Consider the Infiniti Q60, which from 2017 to 2019 was the most often stolen vehicle. Just two thefts were reported for every 1,000 insured vehicle years for this model. The striking disparity in quantity highlights the distinct and overwhelming inclination that criminals appear to have towards Dodge muscle vehicles. Even though the Infiniti Q60 is a well-known car, its theft figures are even worse than those of the Dodge models.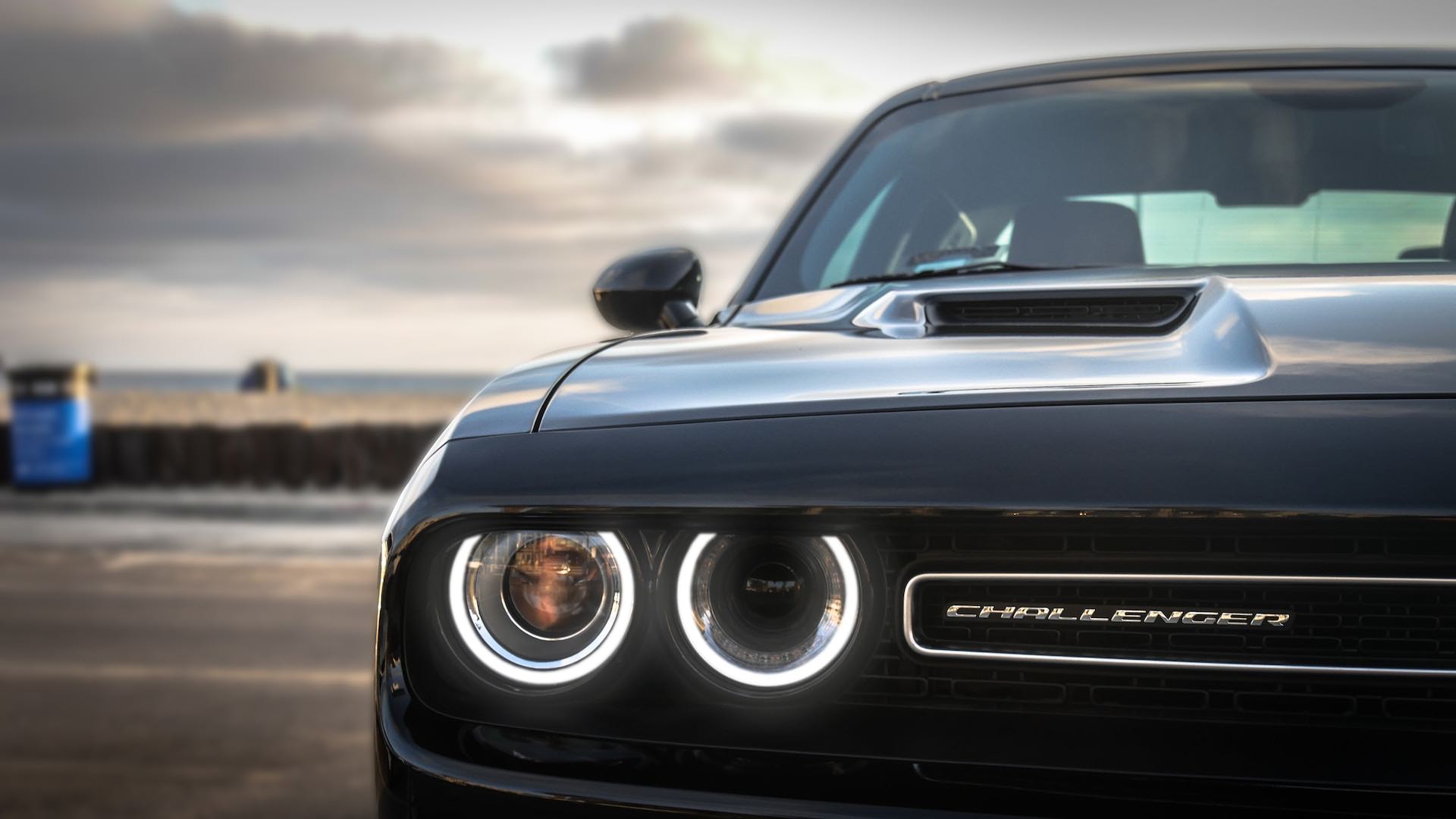 Theft Trends: From Luxury Sedans to Electric Safeguards
In the dynamic realm of auto theft, trends surface that underscore the inclinations of robbers and the susceptibilities of specific vehicle types. Although Dodge muscle cars are infamously at the top of the list, there is a wide range of automobiles that are stolen, from premium brands to regular cars. A spike in model thefts in recent years has exposed weaknesses in the manufacturers' security protocols. On the other hand, certain cars—especially electric ones—have shown to be less desirable targets. Let's examine these patterns and their causes in more detail.
Beyond the Muscle: The Unexpected Targets Even though Dodge muscle cars unquestionably top the theft lists, there are other automobiles that thieves are targeting. Thefts of luxury cars from manufacturers like BMW, Infiniti, and Land Rover have also significantly increased. Three large pickup trucks with strong engines have also become easy targets. The Hyundai and Kia automobiles are an unexpected addition to this list. Because many of these manufacturers' models lacked electronic immobilizers, which made them easier prey for seasoned thieves, there has been a recent surge in thefts associated with these brands.
Electric Vehicles: The Unexpected Safe Haven Electric vehicles (EVs) are changing the game in terms of theft statistics as well as sustainability. Six electric vehicles are among the 20 models with the fewest theft allegations. It raises the question of why EVs are less desirable to thieves. Their parking practices are one of the main causes. Since EVs are typically located in well-lit, secure locations—especially when charging—they are harder for would-be thieves to access. Additionally, car manufacturers such as General Motors and Volvo have made great progress in improving vehicle security; a number of their models, including some premium Volvos, are among the least likely to be stolen.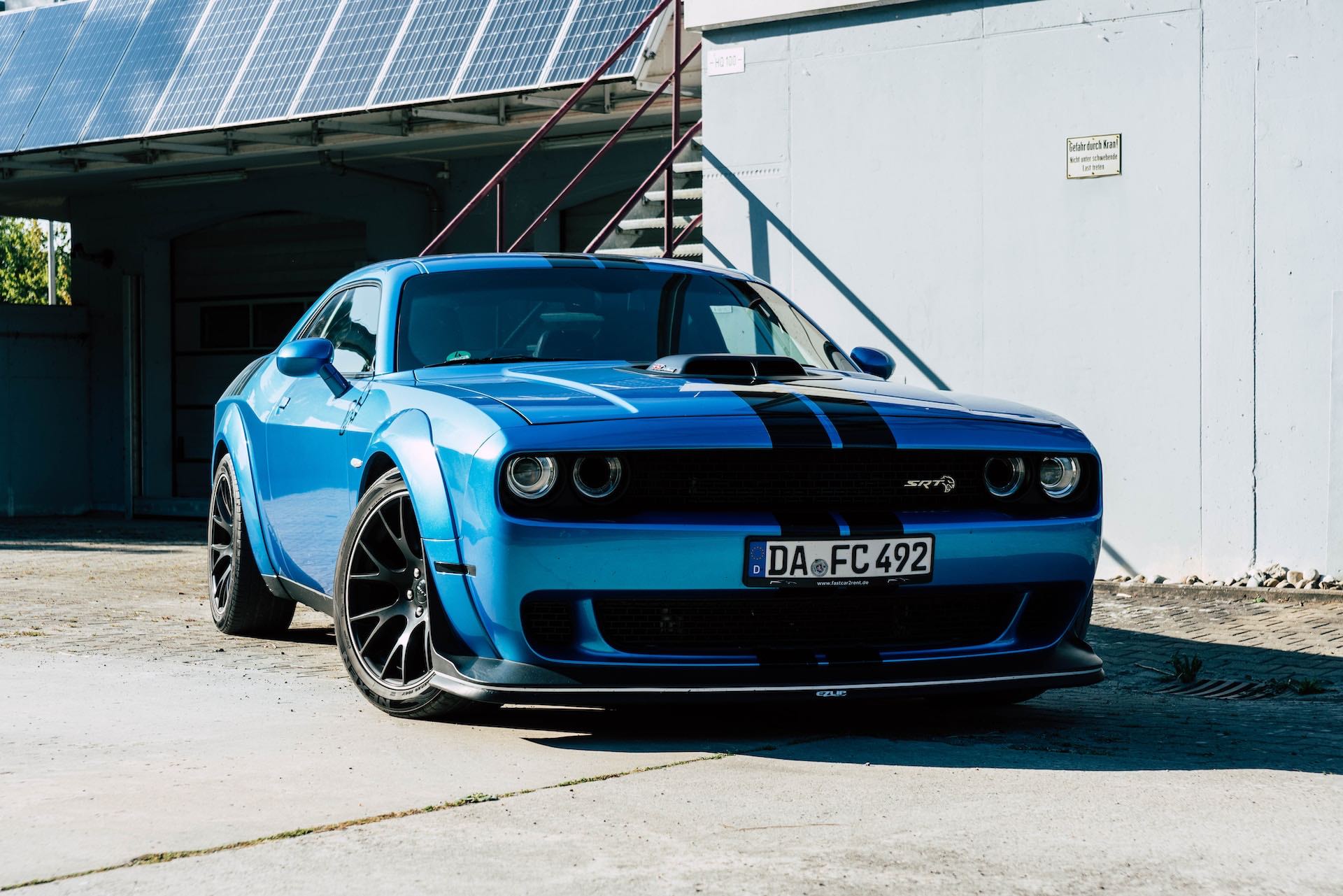 Unmasking the Secrets of HLDI's Theft Data
The Highway Loss Data Institute (HLDI) is a shining light in the field of car theft, pointing out patterns and trends that could otherwise go missed. Their in-depth studies provide a thorough exploration of the complexities surrounding vehicle theft, offering priceless information to automakers, insurance providers, and owners of automobiles. We may better understand why some cars, like the Dodge muscle cars, are always at the top of the list by knowing the measurements and techniques used by HLDI. Let's examine these reports' subtleties in more detail and learn the narratives they provide.
Jumping Deeper into HLDI's Unique Metrics HLDI's theft reports are unique in that they use an evaluation method based on the number of claims made by insured vehicles annually. With the ability to compare the relative risks of each car type, this approach facilitates a more comprehensive understanding. This measure gives context, showing how a car's theft rate corresponds to its presence on the road, as opposed to just counting the number of thefts. This method is very different from other theft data, which are sometimes distorted by the large number of the most prevalent cars on our roads.
Whole-Vehicle Theft: A Different Perspective Two different kinds of theft reports are available from HLDI, and each provides a different perspective on car theft. The article, the whole-vehicle theft report, focuses on cases in which the complete vehicle is taken. In comparison, a normal theft report covers all theft claims and casts a wider net. This more general category covers situations such as personal belongings taken from inside the automobile or stolen auto parts. In order to differentiate between the two, HLDI uses an exacting process. They can precisely identify instances of whole-vehicle thefts by comparing the amounts paid for total losses under collision coverage with payments associated with each theft claim.
Conclusion: The Double-Edged Sword of Owning a Dodge Muscle Car
Renowned for their thunderous engines and classic styling, Dodge muscle cars have left their imprint not only on the highways but also in the history of most-stolen cars. They combine the raw strength of American automotive history with an irresistible charm. But because of their inherent appeal, they have become a target for thieves—a regrettable tendency that has been increasing. These cars continue to excite fans, but because of the increased danger of theft, they also raise red flags. For owners who are proud, this emphasizes the need for more awareness. It becomes imperative to get cutting-edge security systems, tracking devices, and full insurance instead of just an option. Since driving a Dodge is an unrivaled joy, safety precautions for these automotive marvels should also be taken.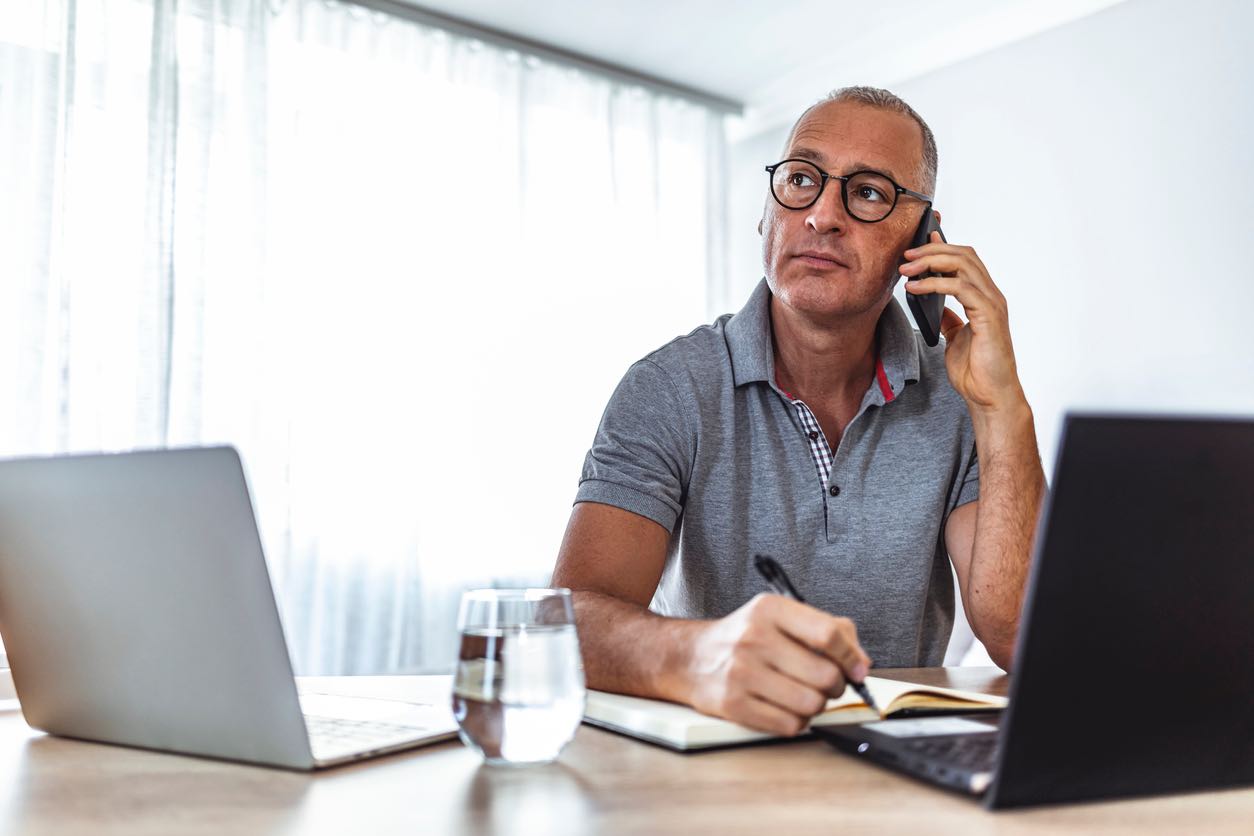 Excellence in Muscle Car Shipping: Why Ship A Car, Inc. Leads the Way
The thrill of owning an American-made muscle car is unparalleled. But the stakes are quite high when it comes to shipping such a valuable possession. Presenting Ship A Car, Inc., the leading company in the business for car shipping. Having established a reputation for reliability, effectiveness, and first-rate service, they have made a name for themselves in the auto shipping industry.
Unwavering Commitment to Safety:  At the core of Ship A Car, Inc.'s operations is an unwavering commitment to safety. Every vehicle, especially a muscle car, is treated with the utmost care and respect it deserves. Their network of carriers employs state-of-the-art equipment and techniques to ensure that your car remains unscathed during its journey. Each and every safety measure is used to avert even the smallest scratch, including enclosed car shipping and specific loading techniques.
Nationwide Coverage, Local Expertise:  With a vast network spanning the length and breadth of the United States, Ship A Car, Inc. boasts nationwide coverage. But local knowledge is just as important as reach. Their skilled experts are knowledgeable about the nuances of various terrains and routes, so they can guarantee that your automobile is carried in the safest and most effective manner.
Hassle-Free Experience from Start to Finish:  The team at Ship A Car is aware of the sentimental significance of your muscle car. That's why they've streamlined their processes to offer a hassle-free experience from the moment you hand over your keys to when you reunite with your vehicle. Their easy-to-use tracking tools, fast customer support, and on-time delivery simplify the shipping procedure altogether.
A Legacy Built on Trust:  Ship A Car, Inc. has established a solid reputation over the years by being dependable and trustworthy. Car aficionados, collectors, and regular vehicle owners are among their many happy clients, which attests to their commitment to quality and skill in the field of auto transportation. When you choose Ship A Car, you're not just opting for a service; you're becoming a part of a legacy.
FAQs
What are some of the reasons why Dodge muscle vehicles are commonly stolen?

 

The fact that Dodge muscle cars, particularly versions such as the Charger SRT Hellcat and the Dodge Charger HEMI, are both legendary and extremely powerful makes them a desirable target for auto thieves.
How does the HLDI determine which vehicles have been stolen the most?

 

Stolen records are analyzed by HLDI using a claims-per-insured-vehicle-year metric, which enables the company to make relative risk comparisons across vehicles rather than simply looking at raw stolen figures.
Is Ship A Car, Inc. able to transport high-value vehicles such as Dodge muscle cars using the equipment that they have?

 

Without a doubt! Ship A Car, Inc. is an industry leader in the transportation of a wide variety of vehicles, including high-end and luxury automobiles, and their vetted network of carriers takes every precaution to ensure that they arrive in pristine condition.